-Short Attention Span Theater-
80 pct. of enrollees on Obamacare website are on Medicaid
Free Sh*t Army assaults Obama's ACA websites.

From TFA:

But the other problem with the website launch is that ObamaCare's structural problems run even deeper than the worst of its information technology failures. The evidence continues to mount that the vast majority of people "enrolling" in ObamaCare this month have been going onto Medicaid, not purchasing insurance policies. Of course, since this titanic fraud of an Administration refuses to release the actual enrollment figures, there's a lot of guesswork going on.

The hard numbers we do have are "surprising" to Medicaid officials and state administrators,


…who are so easily surprised I'm amazed that they're alive...

according to CBS News: "In Washington, of the more than 35,000 people newly enrolled, 87 percent signed up for Medicaid. In Kentucky, out of 26,000 new enrollments, 82 percent are in Medicaid. And in New York, of 37,000 enrollments, Medicaid accounts for 64 percent. And there are similar stories across the country in nearly half of the states that run their own exchanges."


So the only people who are signing up are the people who get free stuff. The young people who are supposed to sign up and pay premiums even though they're healthy and in the main don't need health insurance are not signing up. As they say in the MSM, unexpectedly!

Holy cow. That's not only going to break the already broken Medicaid system even further, it's going to bankrupt the insurance companies, which not only must sell millions of ObamaCare policies, but must rope in healthy young suckers to pay sky-high premiums to support the rest of the system.
Posted by: badanov || 10/27/2013 00:00 || Comments || Link || E-Mail|| [6458 views] Top|| File under:
-Signs, Portents, and the Weather-
New China H7N9 bird flu cases 'signal potential winter epidemic'
(Reuters) - Fresh human cases in eastern China of a deadly new strain of bird flu signal the potential for "a new epidemic wave" of the disease in coming winter months, scientists said on Thursday.

The strain, known as H7N9, emerged for the first time in humans earlier this year and killed around 45 of the some 135 people it infected before appearing to peter out in China During the summer.

But a new case in October in a 35-year-old man from China's eastern Zhejiang province shows that the virus "has re-emerged in winter 2013" and "indicates a possible risk of a larger outbreak of H7N9 this winter," according to Chinese researchers writing in the online journal Euro surveillance.

Flu experts around the world have been warning that despite the marked drop off in cases during the summer months, the threat posed by H7N9 bird flu has not passed.

Ab Osterhaus, a leading virologist based at the Erasmus Medical Center in the Netherlands who has been tracking the virus, told Reuters earlier this month: "We're bracing for what's going to happen next."

The first scientific analysis of probable transmission of the new flu from person to person, published in the British Medical Journal in August, gave the strongest proof yet that it can jump between people and so could potentially cause a human pandemic.

And another study published in August identified several other H7 flu viruses circulating in birds that "may pose threats beyond the current outbreak".


One advantage of living in the southern hemisphere is we get 6 months to prepare if this shit actually happens.
Posted by: phil_b || 10/27/2013 01:28 || Comments || Link || E-Mail|| [6457 views] Top|| File under:
Africa Subsaharan
Hundreds of Vigilantes Attack Town in Central African Republic
[An Nahar] Hundreds of vigilantes armed with machetes and firearms attacked the town of Bouar in western Central African Republic on Saturday, forcing civilians to flee the area, a military source and residents said.

Self-defense groups called "Anti-balakas, equipped with weapons of war and machetes surrounded the town early this morning and shots from light and heavy firearms could be heard in several areas of Bouar," the military source said.

"We do not know what is happening in the different neighborhoods right now," said the source, adding that "the local authorities have left the town".

Awalou Mamadou, a local shopkeeper in Bouar, which is located some 400 kilometers (250 miles) northwest of the capital Bangui, estimated the number of attackers at between 300 and 500 men.

Maxime Lalai, a local civilian who spoke to Agence

La Belle France

Presse by telephone, said "the attackers have surrounded the town, we are trapped, we don't know which direction to flee to."

Ali Camara, who works for the international NGO Cordaid, said he went to take refuge in a church, "but it is full there... I went back to my home where I stayed on the floor with my family."

The anti-balaka ("anti-machete" in the local Sango language) groups were formed by local residents exasperated by the abuses committed by members of the former rebel Seleka group.

The now disbanded Seleka toppled Francois Bozize in March, plunging the country into chaos, and its leader Michel Djotodia was formally installed as interim president in August to lead an 18-month transition.

Cases of executions, rape and looting by ex-Seleka fighters in the aftermath of the coup have stoked sectarian tension in the former French colony, where the population is 80 percent Christian.

Bouar has some 40,000 inhabitants and is located on the strategic axis connecting landlocked Central African Republic with Cameroon, where its main imports come through.

Posted by: Fred || 10/27/2013 00:00 || Comments || Link || E-Mail|| [6458 views] Top|| File under:
One Dead in Armed Attack on Convoy in Mozambique
[An Nahar] Armed

gunnies

attacked a civilian convoy including a passenger bus in central Mozambique early Saturday, killing one and wounding at least 10, a witness and hospital worker said.

It was the second attack this week after the former rebel movement Renamo on Monday declared that a 1992 peace deal was over after government forces took over their military base in central Mozambique's Gorongosa mountains.

"Armed men came out of the woods, opened fire and hit the driver in the forehead or the face," said Felisberta Moutinho, a survivor of the attack.

A source at the Muxungue rural hospital confirmed one dead and at least nine

maimed

. Moutinho said 10 were

maimed

.

She attributed the assault to Renamo, now an official opposition party, whose

bully boyz

have been attacking civilian vehicles travelling along this stretch of the north-south highway over the past six months.

Renamo spokesmen declined to comment.

A group of cars had been travelling northbound from the Machanga district towards the coastal city Beira when the

gunnies

attacked three vehicles.

"They kept shooting at the passengers. We left the bus and fled. Some fled through the windows, others were hit by bullets," Moutinho told Agence

La Belle France

Presse.

She said she ran into the woods with her two children until she found a group of police vehicles.

"A while later we heard

kaboom

s," she said.

"They stole all our things and then set fire to the bus."

Four people were seriously

maimed

and six others had light injuries, she said.

"Some children have serious wounds and are now in hospital," Moutinho said.

The attack came a day after Renamo announced its leader's right-hand man and member of parliament Armindo Milaco had been killed by a howitzer in Monday's assault on the group's base.

Milaco, a former child soldier, was head of national recruitment for the movement.

A day after the base fell, armed

gunnies

assaulted a

cop shoppe

in nearby Maringue district.

Renamo took up arms against the then-communist government of Frelimo -- the Mozambique Liberation Front -- after independence from Portugal in 1975.

It became the official opposition party after a 1992 peace agreement, but has lost every national election since.

Last November Renamo leader Afonso Dhlakama returned to his bush camp Sathundjira near the Gorongosa mountains, saying he would retrain his soldiers for a revolution.

Government forces have been reinforced in the area since then, and the opposing

bully boyz

have clashed repeatedly in the past six months.

In April four

coppers

and a Renamo fighter were killed when the group attacked a policeman in Muxungue, the area of Saturday's attack.

Mozambicans have taken to travelling in convoys along this stretch of highway to protect themselves against potential attacks.

Officially Renamo is demanding a bigger role in electoral bodies and its fighters' integration into the government forces. But analysts say it wants a cut of lucrative revenues from new coal mines and upcoming offshore gas exploitation.

Posted by: Fred || 10/27/2013 00:00 || Comments || Link || E-Mail|| [6457 views] Top|| File under:
EU Urges DR Congo Rebels, Region to Commit to Peace
[An Nahar] EU foreign policy chief Catherine Ashton urged rebels in the Democratic Republic of the Congo
...formerly the Congo Free State, Belgian Congo, Zaire, and who knows what else, not to be confused with the Brazzaville Congo aka Republic of Congo, which is much smaller and much more (for Africa) stable. DRC gave the world Patrice Lumumba and Joseph Mobutu, followed by years of tedious civil war. Its principle industry seems to be the production of corpses. With a population of about 74 million it has lots of raw material...
and regional players to commit to peace Saturday as fighting flared again, days after peace talks failed.

A statement from Ashton's office expressing strong concern over a second day of

festivities

in the northeast urged "the M23 to commit urgently to a peaceful solution based on the provisions" laid out in peace talks in Kampala that broke down on Monday.

She also called on "all actors in the region to prevent further escalation and internationalization of the conflict."

"The reported impact across the border in Rwanda of recent actions should also be jointly investigated," she said.

Neighboring Rwanda has accused DR Congo troops of firing three shells over the border into its territory and threatened to retaliate if the firing continued.

Rebels claimed the army attacked their positions early Friday, but the military insisted it came under attack first -- a claim supported by a source from the U.N. peacekeeping mission in the country, MONUSCO.

Ashton reiterated that the region had agreed to a framework calling for an end to support for

gang

s and urged "all actors to live up to their responsibilities to ensure peace."

Posted by: Fred || 10/27/2013 00:00 || Comments || Link || E-Mail|| [6457 views] Top|| File under:
Congo-Kinshasa: UN Mission On 'High Alert'
[ALLAFRICA] The United Nations


...the Oyster Bay money pit...


stabilization mission in the Democratic Republic of the Congo
...formerly the Congo Free State, Belgian Congo, Zaire, and who knows what else, not to be confused with the Brazzaville Congo aka Republic of Congo, which is much smaller and much more (for Africa) stable. DRC gave the world Patrice Lumumba and Joseph Mobutu, followed by years of tedious civil war. Its principle industry seems to be the production of corpses. With a population of about 74 million it has lots of raw material...
(DRC) is on "high alert" following early morning

festivities

between Congolese Government forces and M23 rebels in the vast country's restive eastern region.

UN spokesperson Martin Nesirky said that the mission - known by the acronym MONUSCO - reported that early today, the Congolese army (FARDC) and M23 exchanged mortar and machine gun fire near Kibumba, around 15 km north of the flashpoint city of Goma.

The UN mission reported that, "approximately 5,000 civilians from Kibumba crossed the border into Rwanda this morning."

As the fighting continues, MONUSCO continues to closely monitor the situation, the UN

front man

added.

The Mission is carrying out aerial reconnaissance of the area and has also asked that the Extended Joint Verification Mechanism investigates reports of a shell landing in Kageyo, Rwanda, he said.

Posted by: Fred || 10/27/2013 00:00 || Comments || Link || E-Mail|| [6457 views] Top|| File under:
Arabia
Saudi women's driving starts without arrests
Saudi activists said more than 60 women claimed to have answered their call on Saturday to get behind the wheel in a rare show of defiance against a ban on female driving. Saudi professor and campaigner Aziza Youssef said the group has received 13 videos and another 50 phone messages from women showing or claiming they had driven. She said they have no way to verify the messages.

If the numbers are accurate, this year's campaign is the most successful effort yet by Saudi women demanding the right to drive. Youssef said they have not received any reports of arrests or women being ticketed by police.

A security official said that authorities did not arrest or fine any female drivers on Saturday. However, there have been a few roadblocks along the way.

Youssef said she and four other prominent women activists received phone calls this week from a top official with close links to Interior Minister Prince Mohammed bin Nayef, warning them not to drive on Saturday, the day the campaign set for women's driving.

She also said that "two suspicious cars" have been following her everywhere all day. "I don't know from which party they are from. They are not in a government car," she said.


Of course not. The religious police have their own cars...

Though no specific Saudi law bans women from driving, women are not issued licences. They mostly rely on drivers or male relatives to move around.

Powerful clerics who hold far-reaching influence over the government enforce the driving ban, warning that breaking it will spread "licentiousness." A prominent cleric caused a stir when he said last month that medical studies show that driving a car harms a woman's ovaries.

The kingdom's first major driving protest came in 1990 when some 50 women drove their cars. They were jailed for a day, had their passports confiscated and lost their jobs. In June 2011, about 40 women got behind the wheel in several cities in a protest sparked when a woman was arrested after posting a video of herself driving.

The atmosphere appeared more tolerant this year and state newspapers for the first time have run near daily commentary on the issue. Reforms made by the government since the last 2011 driving campaign may have readied the nation for change. Changes include allowing women to sit on the national advisory council and a decision to permit women to vote and run in municipal elections in 2015.

May Al Sawyan, a 32-year-old mother of two and an economic researcher, said that she drove from her home in Riyadh to the grocery store and back. Like other female drivers defying the ban in Saudi Arabia, Al Sawyan said she has obtained a driver's licence from abroad.

"I am very happy and proud that there was no reaction against me," she said. "There were some cars that drove by. They were surprised, but it was just a glance. It is fine ... They are not used to seeing women driving here."

In the run-up to the October 26 driving campaign, Interior Ministry spokesman Mansour Al Turki warned that anyone disturbing public order would be dealt with forcefully. That same language was used in charges levied against a female driver in 2011.

Women have been posting videos almost daily of themselves driving since the campaign's website was launched in late September, enraging conservatives in the country who accused the government of not doing anything to stop them from flouting the ban. In one incident this month, two women were pulled over by police who made them sign a letter stating they would not drive or be in the car with a female driver. Their husbands were called to pick them up.

Ultraconservative clerics, angry that the government is not cracking down harder, protested earlier in the week against the online petition campaign, which claims to have more than 16,000 signatures. The account's website, oct26driving.org, and official English language YouTube account were hacked on Friday, according to activists.

The four-minute video uploaded on Saturday of Al Sawyan showed her wearing sunglasses and her face was visible. Her hair was covered by the traditional black headscarf worn by Saudi women.


Pic at the link. Nice cheekbones...

Al Sawyan said she was prepared for the risk of detention if caught. She said she was far enough from a police car that she was not spotted.

"I just took a small loop. I didn't drive for a long way, but it was fine. I went to the grocery store," she said.

Her husband and family waited at home and called her nervously when she arrived at the store to check on her, she said. She drove with a local female television reporter in the car. They were both without male relatives in the vehicle, which in itself defies the country's strict norms requiring women to have a male guardian in public.

Deputy editor-in-chief of the state-backed newspaper Saudi Gazette Somayya Jabarti said she envies her male co-workers who can jump in their cars and leave the office while she has to coordinate ahead of time for a driver or relative.

"The struggle is more that people should have the option to choose," she said. "The logo of this current driving campaign is that women's driving is a choice. "
Posted by: Steve White || 10/27/2013 00:00 || Comments || Link || E-Mail|| [6457 views] Top|| File under:
Venezuela Government Creates Happiness Agency
[An Nahar] Americans may insist on the right to pursue happiness, but Venezuela now has a formal government agency in charge of enforcing it.

President Nicolas Maduro says the new Vice Ministry of Supreme Social Happiness will coordinate all the "mission" programs created by the late
His Excellency President-for-Life, Caudillo of the Bolivarians Hugo Chavez to alleviate poverty.

Wags had a field day Friday, waxing sarcastic on Twitter about how happy they felt less than 24 hours after the announcement.

Oil-rich Venezuela is chronically short of basic goods and medical supplies. Annual inflation is running officially at near 50 percent and the U.S. dollar now fetches more than seven times the official rate on the black market.

In downtown Caracas, fruit vendor Victor Rey said he's now waiting for Maduro to create a vice ministry of beer.

"That would make me, and all the drunks, happy," he said.

A TV journalist whose show was recently forced off the air after he refused to censor political opponents of the ruling socialists, Leopoldo Castillo, called Maduro's announcement an international embarrassment.

Housewife Liliana Alfonzo, 31, said that instead of a Supreme Happiness agency she'd prefer being able to get milk and toilet paper, which disappear off store shelves minutes after arriving at stores.

"It's a Calvary getting the ingredients for any meal," she said.

Maduro blames the shortages on speculation and hoarding, but merchants say they would go broke if they adhered to government price controls.

Chavez spent billions on social programs, from benefits for single mothers to handouts of apartments and major appliances.

Posted by: Fred || 10/27/2013 00:00 || Comments || Link || E-Mail|| [6457 views] Top|| File under:
Europe
Greenpeace Man Fears 'Losing Years of Life' in Russia
The gift that keeps on giving. It would take a heart of stone not to laugh. Via Weasel Zippers.



A British journalist detained in Russia after a Greenpeace protest has said he fears "losing years of his life" being kept away from his family and friends.

Video journalist Kieron Bryan, 29, from London, was one of 30 people arrested on boat Arctic Sunrise at an offshore oil drilling rig on 18 September.

He is one of six Britons charged with hooliganism.

In a letter to the Sunday Times, Mr Bryan, originally from Devon, described his treatment as "ludicrous".

The group of 30 - 28 activists, a photographer and video journalist Mr Bryan - had originally been charged with piracy, but Russian authorities dropped the charges last week, replacing them with hooliganism charges.

That new charge has a maximum penalty of seven years rather than 15.

Greenpeace denies any wrongdoing and is calling for the release of the detainees - who come from 18 countries - and the Arctic Sunrise.

So far all bail applications in the case have been refused.

'Terrifying'

In his letter, Mr Bryan said: "My greatest fear is being kept from my family, my friends and my girlfriend for any great length of time.

"In many ways I'm lucky I don't have children who depend on me, but the fear of losing years of my life and the opportunity to perhaps start a family is terrifying."

He said the hardest moment he had faced was his first night in prison when the group was split up and placed in different cells.

"Now the difficulty is the silence and ignorance imposed by our detention," he said.

He described his cell as 26ft long, 13ft wide and 20ft high.

"I spend 23 hours a day in here with nothing but the occasional book and my thoughts," he wrote. "We are granted an hour a day for exercise which is held in a shed about 30 metres from my cell. If I'm lucky I might get to shout a quick hello to an English speaker."

He also described some of the food provided. Lunch - soup and a fish stew - "tastes like an ashtray full of seawater," he said. Another dish "is clearly boiled from breakfast onwards".

Posted by: Raj || 10/27/2013 15:11 || Comments || Link || E-Mail|| [6459 views] Top|| File under:
The Grand Turk
Turkish police break up student demo with teargas
Turkish riot police fired teargas and halted a march by some 100 students on Saturday protesting against the clearance of trees on an Ankara university campus to make way for a controversial road development.

According to the left-wing student group, Genc-Der, which organised the demonstration, 26 people were arrested as they tried to march to the campus of the Middle East Technical University from Ankara city centre. The protesters were attempting to plant trees in the garden of a public building, a Genc-Der representative told AFP, adding that police prevented them from doing so.

Turkish Prime Minister Recep Tayyip Erdogan, whose rule was hit by an unprecedented wave of protests during the summer over an urban development plan in Istanbul, last week denounced those who opposed the project in Ankara as "modern bandits".

According to estimates the protests in the summer saw some 2.5 million people take to the streets over a three-week period to demand the resignation of Erdogan, seen by many as an authoritarian leader trying to "Islamise" Turkey. The clashes left six people dead.
Posted by: Steve White || 10/27/2013 00:00 || Comments || Link || E-Mail|| [6457 views] Top|| File under:
Home Front: Politix
Protest Saturday at the Capitol Reflecting Pool over NSA surveillance
When close to two thousand people marched to the Capitol Reflecting Pool Saturday afternoon to protest the National Security Agency's surveillance programs, it was if the Tea Party and Occupy Wall Street had clasped hands.

"It's very important that the American people be allowed to talk about what they want to talk about, with whom they want to talk about it, and not have the government paying attention to anything," said David, a consultant with the Public Health Service who described himself as more Tea Party than Occupy.

The rally was sponsored by Stop Watching Us, a coalition of groups as diverse as the American Civil Liberties Union and the conservative advocacy group FreedomWorks, was meant to build support for forthcoming legislation that would end the National Security Agency's bulk collection of communications data under the Patriot Act. Reauthorized several times by Congress, the full scope of the programs were not known to the public until the leak of a secret surveillance court order by former NSA contractor Edward Snowden.
Posted by: Anguper Hupomosing9418 || 10/27/2013 11:09 || Comments || Link || E-Mail|| [6459 views] Top|| File under:
Israel-Palestine-Jordan
Germany to Netanyahu: Boycotting UN rights council review will hurt Israel
Israel is under heavy international pressure to attend a review by a United Nations agency scheduled for Tuesday in Geneva. On Friday, German Foreign Minister Guido Westerwelle sent a personal letter to Prime Minister Benjamin Netanyahu, warning that Israel's failure to attend the Human Rights Council's Universal Periodic Review would cause the country severe diplomatic damage and Israel's allies around the world would be hard-pressed to help it.

I'm not going to comment on the special quality of a German government official's thuggish threat against Israel. I'm also not going to expand on the contrast between thuggish anti Israel rhetoric and trembling submission in the face of islamofascism.

My point is that any reasonably sane and reasonably moral actor should be doing whatever is in his power to disempower, delegitimize and ultimately dissolve the abomination that calls itself UNHRC.
Posted by: Elmerert Hupens2660 || 10/27/2013 15:15 || Comments || Link || E-Mail|| [6457 views] Top|| File under:
Home Front: Culture Wars
'So help me God' optional in Air Force honor oath
Weinstein, a frequent critic of Christianity in the armed forces, wrote a letter to Academy Superintendent Lt. Gen. Michelle Johnson. Weinstein said she responded 68 minutes later (emph added - UP).


...the USAF may be spring-loaded for some things, but 68 minutes is really really fast (in normal times) for something like this...almost like she had her response already in mind / prepared...



Posted by: Uncle Phester || 10/27/2013 00:00 || Comments || Link || E-Mail|| [6457 views] Top|| File under:
Who's in the News
42
[untagged]
9
Arab Spring
3
Govt of Syria
3
Islamic State of Iraq & the Levant
2
al-Shabaab
2
al-Qaeda in Iraq
2
Govt of Iran
1
Govt of Sudan
1
Palestinian Authority
1
Taliban
1
al-Nusra
1
al-Qaeda in Europe
1
al-Qaeda in North Africa
1
al-Qaeda in Pakistan
1
Commies
1
Govt of Pakistan
Bookmark
E-Mail Me
The Classics
The O Club
Rantburg Store
The Bloids
The Never-ending Story
Thugburg
Gulf War I
The Way We Were
Bio
Merry-Go-Blog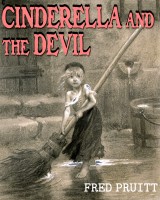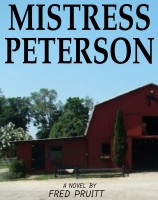 On Sale now!


A multi-volume chronology and reference guide set detailing three years of the Mexican Drug War between 2010 and 2012.

Rantburg.com and borderlandbeat.com correspondent and author Chris Covert presents his first non-fiction work detailing the drug and gang related violence in Mexico.

Chris gives us Mexican press dispatches of drug and gang war violence over three years, presented in a multi volume set intended to chronicle the death, violence and mayhem which has dominated Mexico for six years.
Click here for more information


Meet the Mods
In no particular order...


Steve White
Seafarious
Pappy
lotp
Scooter McGruder
john frum
tu3031
badanov
sherry
ryuge
GolfBravoUSMC
Bright Pebbles
trailing wife
Gloria
Fred
Besoeker
Glenmore
Frank G
3dc
Skidmark
Alaska Paul



Better than the average link...



Rantburg was assembled from recycled algorithms in the United States of America. No trees were destroyed in the production of this weblog. We did hurt some, though. Sorry.
3.235.41.241

Help keep the Burg running! Paypal: