-Lurid Crime Tales-
Ex-footballer Beheaded, Head Put in Rucksack, Left Outside Family Home
[Osun Defender] A former professional footballer's head was severed and left on the doorstep of his home for his horrified wife to discover.

Brazilian footballer Joao Rodrigo Silva Santos' wife found her husband's head in a rucksack as she left their Rio de Janeiro home on Tuesday morning.

The 35-year-old's tongue and eyes had also been cut out according to police.

Mr Santos retired from the game two years ago after a career which saw him appear for several Rio teams as well as clubs in Honduras and Sweden.

Since quitting football he had started his own business selling health foods and various dietary aids.

Police believe the former footballer was attacked as he left his shop on Monday night after witnesses confirmed seeing several men forcing him into a car.

Investigators are looking into whether Mr Santos was murdered by a drugs ring due to his wife's work at a nearby military police base.
Posted by: Fred || 10/31/2013 00:00 || Comments || Link || E-Mail|| [6457 views] Top|| File under:
Africa North
Bodies of 87 Migrants Found in Niger Desert
[An Nahar] The bodies of 87 migrants were found Wednesday in Niger's desert north after they died of thirst, a security sources said. The corpses of the seven men, 32 women and 48 children were in addition to five bodies of women and girls found earlier, the sources said, adding that they had been trying to emigrate to Algeria.
Posted by: Fred || 10/31/2013 00:00 || Comments || Link || E-Mail|| [6457 views] Top|| File under:
Egyptian court orders detention of student on 'insulting religion' charges
[Al Ahram] An Ismailiya misdemeanour court has ordered the detention of a Suez Canal University student for 15 days, pending investigations on accusations that he insulted religion, the Association for Freedom of Thought and Expression (AFTE) said.

Sherif Gaber was jugged
Drop the rod and step away witcher hands up!
on Sunday after his university administration filed a report against him saying he formed a Facebook group for atheists.

Gaber's arrest sparked attention on social media websites. Activists created a Facebook page titled "Freedom for Sherif Gaber." A hash-tag with the same name is also active on Twitter.

Charges of insulting religion were used to target political activists during ousted president Hosni Mubarak


...The former President-for-Life of Egypt, dumped by popular demand in early 2011...


's era.

In December 2012, under former president Mohammed Morsi
...the former president of Egypt. A proponent of the One Man, One Vote, One Time principle, Morsi won election after the deposal of Hosni Mubarak and jumped to the conclusion it was his turn to be dictator...
's rule, an Egyptian court sentenced activist Alber Saber to three years in jail for posting the anti-Islamic film Innocence of

Mohammedan

s on his Facebook page. He was released later after paying bail.

Article 98 of Egypt's penal code says anyone convicted of offending religion in any form can face up to six years in prison.

Posted by: Fred || 10/31/2013 00:00 || Comments || Link || E-Mail|| [6459 views] Top|| File under: Arab Spring
Desert search goes on as three Egyptian illegals found, two of them dead
[Libya Herald] One suspected Egyptian illegal migrant was rescued and two more were found dead, as the search continued for up to 100 more individuals who were apparently abandoned in the desert by their people-smuggler escorts.

The saved Egyptian was in the desert to the south of the B11 highway between Ajdabia and Tobruk. The Egyptian foreign ministry confirmed to the Cairo-based Al-Ahram that the bodies of the two other men were found not far away.

It remains unclear if the location was near the checkpoint at Wadi Sahl, where on Sunday night, security forces spotted vehicles trying to bypass their position by moving through the desert. In the ensuing chase, one

undocumented Democrat

was

rubbed out

and 14 others

were maimed

when one vehicle crashed and overturned.

The search for the missing men is being coordinated through the Egyptian consulate in Benghazi and the embassy in Tripoli


...a confusing city, one end of which is located in Lebanon and the other end of which is the capital of Libya. Its chief distinction is being mentioned in the Marine Hymn...


. It involves many of the same team of diplomats who worked to find the kidnapped Egyptian truckers last week.
Posted by: Fred || 10/31/2013 00:00 || Comments || Link || E-Mail|| [6457 views] Top|| File under: Arab Spring
Bank manager killed after LD 10 million ransom demand went unpaid
[Libya Herald] The body of a bank manager, who had been held for 45 days by kidnappers demanding a LD 10 million ransom, has been found in Benghazi.

Abdallatif Zuai had been shot multiple times and his body dumped in the Guarsha district of the city.

Zuai's family said kidnappers had demanded LD 10 million for his safe release, according to the Spokesman for Benghazi Joint Security Room, Abdullah Zaidi. The ransom demand was later lowered to LD 6 million but the family were still unable to pay.

"Maybe the kidnappers thought this man had a lot of money because he was a bank manager," Zaidi told the Libya Herald.

Local security forces were apparently surprised to hear that Zuai had been snatched back in mid-September, because his family did not report the kidnapping, Zaidi said, perhaps because they were afraid.
Posted by: Fred || 10/31/2013 00:00 || Comments || Link || E-Mail|| [6457 views] Top|| File under: Arab Spring
Africa Subsaharan
Mozambique 'not going back to war' says president
[Al Ahram] Mozambique's president insisted Wednesday that violent

festivities

with armed rebels did not spell a slide back to brutal civil war, insisting the energy-rich nation remains a safe bet for investors.

"I do not think, and that is a strong 'no'... that we are going back to war," Armando Guebuza told AFP in an exclusive interview, amid the worst political violence the country has seen since its brutal 16-year civil war ended in 1992.

That conflict -- which pitted Guebuza's Frelimo liberation movement against anti-Communist Renamo rebels -- led to the deaths of an estimated one million people and made Mozambique a byword for internecine bloodshed.

Since then the country has boomed, amid a coal and gas bonanza and as the warring factions shifted their battle to the ballot box.

But as Renamo's power has waned its leader Afonso Dhlakama retreated to the bush, vowing reprisals if the country's economic windfall is not shared.

A series of tit-for-tat attacks between his supporters and the government led the military to launch a sustained assault on his bases beginning on 21 October.

Since then Renamo has declared a two-decade peace deal null and void and

gunnies

have launched attacks on the country's main highway.

But Guebuza, 70, said the

festivities

were restricted to a certain area and were short-term.

"I don't think there is a problem in the medium and long term and we are doing our best to stop it as soon as possible," he said, speaking in the central-western town Chimoio.

"Things that are happening are localised, and we know where it is happening."

Guebuza personally blamed his old civil war rival Dhlakama for the simmering conflict that has rocked the centre of the country where most coal and gas companies are based.

"Apparently he sees himself as a loser and uses whatever remains of his forces to try to prove that he can impose on the government his own decisions," Guebuza said.

Dhlakama fled when his base in the central Gorongosa mountains fell to the Frelimo government's forces. His location is unknown.

Guebuza insisted the renewed violence would not harm investment.

"There are many people that are investing even today as the situation continues."
Posted by: Fred || 10/31/2013 00:00 || Comments || Link || E-Mail|| [6457 views] Top|| File under:
Six dead in Congo attack
[Bangla Daily Star] Six people were killed Tuesday in

festivities

between military police and a group of separatist attackers at a munitions depot in the southwestern DR Congo city of Lubumbashi, officials said.

"There were six deaths, three attackers and three soldiers," said the mayor of DR Congo's second largest city, Jean-Oscar Sanguza.

The attack was led by "separatists from the Bakata-Katanga", a group fighting for the independence of Katanga province, according to an intelligence source.

Five members of the rebel group had been locked away
Keep yer hands where we can see 'em, if yez please!
by late afternoon on Tuesday, Sanguza said, with parts of the city shut off in an attempt to catch

runaway

s.


Posted by: Fred || 10/31/2013 00:00 || Comments || Link || E-Mail|| [6457 views] Top|| File under:
Arabia
Saudi writer who opposed ban on women driving held
[Al Ahram] Saudi authorities have incarcerated
Drop the heater, Studs, or you're hist'try!
a columnist who supported ending his country's ban on women driving, activists said Wednesday.

The activists, who wished to remain anonymous for fear of retribution, said Tariq Al-Mubarak was called by

Sherlocks

in the capital Riyadh concerning a stolen car over the weekend. When he arrived at the Interior Ministry's Criminal Investigation Department on Sunday, he was interrogated instead about his role in a campaign launched by reformers seeking the right of women to drive in the kingdom.

When his friends were informed they could pick him up at the investigator's office, they too were detained for several hours and questioned over the campaign's activities, activists said.

Human Rights Watch


... dedicated to bitching about human rights violations around the world...


and activists who know Al-Mubarak say he remains in detention with no access to a lawyer. The New York-based organization called for Al-Mubarak's immediate release and on authorities "to stop harassing and trying to intimidate activists and women who defied the driving ban."
Posted by: Fred || 10/31/2013 00:00 || Comments || Link || E-Mail|| [6457 views] Top|| File under:
Bangladesh
AL leader killed in bomb attack
[Bangla Daily Star] An Awami League leader, who was critically injured in a

kaboom

by his rivals on Tuesday night in Jessore town,

departed this vale of tears

at a hospital yesterday morning.

The dead, Nazrul Islam, 46, was general secretary of ward-1 of AL Jessore town unit and also president of Tyre-Tube Traders Association of Jessore unit. He used to reside at City College Para in the town.

Locals said a group of criminals, led by Ripon, brother of infamous Liton alias Fingye Liton, leading a gang under his name, attacked the business establishment of Nazrul in Monihar Bus Stand area around 8:30pm and hurled three hand bombs at the AL leader, leaving him seriously injured.

Locals rushed him to Jessore Medical College Hospital. Later, he was shifted to Khulna Medical College Hospital where Nazrul

departed this vale of tears

around 6:00am.

Emdadul Haque Sheikh, officer-in-charge of Kotwali Police Station, said members of Fingye Liton group launched the attack following a previous enmity.

Police placed in durance vile
Don't shoot, coppers! I'm comin' out!
seven people in this connection, he added.

The same gang shot Nazrul last month as he protested at its extortion of money from traders.

After recovery, the AL leader at a

presser

disclosed the gang's illegal activities before journalists on October 3.

Fingye Liton, who has fled to Nepal, is operating his criminal activities in Jessore over the phone, locals alleged.


Posted by: Fred || 10/31/2013 00:00 || Comments || Link || E-Mail|| [6457 views] Top|| File under:
Britain
Pakistani politician's London mansion becomes the talk of the town
[Dawn] A mansion on a super-expensive street nicknamed 'Billionaire's row' has become the UK's most valuable repossession after going on the market for £30 million.

The house, named Dryades, is located in the centre of The Bishops Avenue, a leafy street in northern London.

But the property, owned by a Pakistani political dynasty, has been seized by Deutsche Bank after a lengthy High Court battle, a report in Daily Mail's online edition said. The 8,000 square-foot home has now been put on the market by the bank for a staggering £30m, but plans are already in motion to knock the existing house down and replace it with a giant new home.

Planning permission has been granted by Barnet Council for a 46,000square-foot replacement, which could more than triple the present value of the property.

The proposed home would boast 21 bedrooms, 14 bathrooms and 12 reception rooms when completed.

It will also have an acre and a half of gardens, despite being minutes from the busiest parts of London.

The replacement for Dryades will have a staggering 63-metre frontage, and plans are in place for staff quarters, an orangery and a huge centrally-positioned staircase which is reached by walking through a grand vestibule.

Other facilities will include an underground level containing a car park, swimming pool, sauna, gym, steam room, billiards room, cinema, bar and bowling alley.

Its value could approach £100m mark when completed - making it one of Britain's most valuable new residences.

The property was bought for around £12m in 2005 by the family of Pakistan's former privatisation minister Senator Waqar Ahmed Khan as they looked to invest in the London property market.

In 2007 it was used to secure a £50m loan with Deutsche Bank, but a lengthy 'debt and possession' dispute between both parties resulted in the family losing the home earlier this year.

The receivers, Eddisons, has appointed the Knight Frank estate agency to sell Dryades, with the property advertised for £29.5m. It is currently boarded up and its gardens are unkempt.

Grant Alexson, head of Knight Frank's Hampstead office, called Dryades 'an exceptional opportunity'.

He said: "The house, which is currently quite modest, is set in 1.5acres of prime land on The Bishops Avenue.

"The value is in the planning permission. A piece of land like this is worth a lot more if you can build on it.

"It would be the largest home on The Bishops Avenue and one of the largest new homes in the UK."It is an exceptional opportunity to buy one of the finest pieces of land on The Bishops Avenue and it is likely to appeal to an international client.

"It has just come onto the market and there is already a lot of interest."

Posted by: Fred || 10/31/2013 00:00 || Comments || Link || E-Mail|| [6458 views] Top|| File under: Govt of Pakistan
Down Under
Large haul of TATP found in Western Australia
Probably not terrorism related. More likely gang/crime related. But illustrates how terrorist expertise spreads into run-of the-mill crime. BTW every Australian state has an area like Australind where bogan dole bludgers live. Cheap, fairly nice and distant from employment opportunities.


A large haul of highly volatile TATP - the substance used in the London terrorist bombings in 2005 - was found by a member of the public at the Leschenault Estuary near Australind on Tuesday. It had to be destroyed by bomb squad officers in the Perth CBD on Wednesday.

On Thursday, as divers scoured the estuary for further explosives or signs of how they got there, West Australian police revealed they had found a second item of interest.

"WA Police have located and are examining a second object in the Leschenault Estuary. No further details available at this time," they tweeted.

According to reports from the scene, the exclusion zone at the estuary has been widened to one kilometre. Senior police said on Wednesday that nothing was being ruled out in determining what the explosives could have been intended for, including a terrorist attack.

After initially believing the chemicals were drug-making ingredients, police transported them from the estuary to Perth. But after realising their error, a major operation was launched. The explosives were delicately transported in an armoured vehicle from police headquarters to the Gloucester Park racetrack, where they were buried and detonated.


Quite close to where I live, but I didn't hear the boom.


It was done over five trips to reduce the volume of the highly volatile powdery substance being moved in one hit.


Or disposed of in one big bang.


State security officers,


Jeez, I didn't know we had State security officers. Sounds Orwellian or Stalinesque to me. Probably just cops and the media jazzed it up to earn their bucks.


chemical experts and major crime squad personnel are probing the case at state command centre premises last used during the Commonwealth Heads of Government Meeting in 2011.

Police are expected to hold a media briefing later on Thursday.

TATP is a crystalline explosive that can be manufactured from household ingredients and is known as "Mother of Satan".

It's believed several kilograms of the chemical was found at Australind - a substantial amount given each of the explosives in the London bombings weighed at least 2.5kg.
Posted by: phil_b || 10/31/2013 01:33 || Comments || Link || E-Mail|| [6459 views] Top|| File under:
Southeast Asia
Philippines' Aquino insists: 'I am not a thief'
[Al Ahram] 'I have never stolen. I am not a thief. I am the one who goes after thieves,' says Philippine President Benigno Aquino, further stating that the opposition is trying to frame him
Posted by: Fred || 10/31/2013 00:00 || Comments || Link || E-Mail|| [6457 views] Top|| File under:
Government
Obamacare enrollments got off to very slow start, documents show
(CBS News) WASHINGTON - For 31 days now, the Obama administration has been telling us that Americans by the millions are visiting the new health insurance website, despite all its problems.

But no one in the administration has been willing to tell us how many policies have been purchased, and this may be the reason: CBS News has learned enrollments got off to an incredibly slow start.

Early enrollment figures are contained in notes from twice-a-day "war room" meetings convened within the Centers for Medicare and Medicaid Services after the website failed on Oct. 1. They were turned over in response to a document request from the House Oversight Committee.

The website launched on a Tuesday. Publicly, the government said there were 4.7 million unique visits in the first 24 hours. But at a meeting Wednesday morning, the war room notes say "six enrollments have occurred so far."

They were with BlueCross BlueShield North Carolina and Kansas City, CareSource and Healthcare Service Corporation.

By Wednesday afternoon, enrollments were up to "approximately 100." By the end of Wednesday, the notes reflect "248 enrollments" nationwide.

The health care exchanges need to average 39,000 enrollees a day to meet the goal of seven million by March 1. The war room notes give a glimpse into some of the reasons customers had problems:

The notes leave no doubt that some enrollment figures, which the administration has chosen to keep secret, are available.

"Statistics coming in," said notes from the very first meeting the morning of Oct. 2. Contractor "QSSI has a daily dashboard created every night."

But head of CMS Marilyn Tavenner would not disclose any figures when Rep. Dave Camp, chair of the House Ways and Means Committee, asked earlier this week.

"Chairman Camp, we will have those numbers available in mid-November," she said.

Health and Human Services told CBS News Thursday it's in no position to confirm or discuss enrollment figures because it doesn't have any. A spokesman suggested the numbers obtained by CBS News may not include all the different ways to enroll, such as paper applications. The spokesman also said that enrollment figures in Massachusetts' health care plan started off negligible but then skyrocketed as a deadline neared.
Posted by: Beavis || 10/31/2013 19:28 || Comments || Link || E-Mail|| [6459 views] Top|| File under:
Who's in the News
34
[untagged]
8
Arab Spring
3
Govt of Syria
3
Govt of Pakistan
3
Islamic State of Iraq & the Levant
2
Salafists
2
Boko Haram
1
Thai Insurgency
1
al-Qaeda in North Africa
1
Houthis
1
TTP
1
Jamaat-e-Islami
1
Palestinian Authority
1
Pirates
1
Taliban
1
al-Qaeda in Sinai Peninsula
1
al-Qaeda in Pakistan
1
al-Shabaab
1
Commies
Bookmark
E-Mail Me
The Classics
The O Club
Rantburg Store
The Bloids
The Never-ending Story
Thugburg
Gulf War I
The Way We Were
Bio
Merry-Go-Blog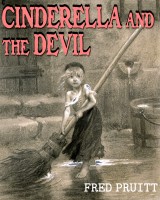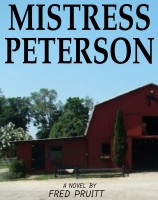 On Sale now!


A multi-volume chronology and reference guide set detailing three years of the Mexican Drug War between 2010 and 2012.

Rantburg.com and borderlandbeat.com correspondent and author Chris Covert presents his first non-fiction work detailing the drug and gang related violence in Mexico.

Chris gives us Mexican press dispatches of drug and gang war violence over three years, presented in a multi volume set intended to chronicle the death, violence and mayhem which has dominated Mexico for six years.
Click here for more information


Meet the Mods
In no particular order...


Steve White
Seafarious
Pappy
lotp
Scooter McGruder
john frum
tu3031
badanov
sherry
ryuge
GolfBravoUSMC
Bright Pebbles
trailing wife
Gloria
Fred
Besoeker
Glenmore
Frank G
3dc
Skidmark
Alaska Paul



Better than the average link...



Rantburg was assembled from recycled algorithms in the United States of America. No trees were destroyed in the production of this weblog. We did hurt some, though. Sorry.
3.235.41.241

Help keep the Burg running! Paypal: