-Lurid Crime Tales-
Two admirals face probe in Navy bribery scheme.
[WAPO National Security] Two U.S. admirals — including the director of naval intelligence — are under investigation as part of a major bribery scandal involving a foreign defense contractor, Navy officials announced Friday night.

Vice Adm. Ted "Twig" Branch, the service's top intelligence officer, and Rear Adm. Bruce F. Loveless, the Navy's director of intelligence operations, were placed on leave Friday, and their access to classified material was suspended, the Navy said in a statement.


Have you ever been denied a security clearance or has your access every been suspended? Er Huh.... Sorry, next please.
Posted by: Besoeker || 11/09/2013 08:54 || Comments || Link || E-Mail|| [303 views] Top|| File under:
Police probe website targeting crime witnesses
[PHILLY] hiladelphia police and prosecutors are investigating an anonymous Instagram account with thousands of followers that for months has been identifying witnesses in violent crimes across the city - aiming, in its creator's words, to "expose rats."

The account, called rats215, has outed more than 30 witnesses since February, posting photos, police statements, and testimony on the photo-sharing website.

Because many of the statements posted aren't public records, authorities are investigating the page as a potential act of mass witness intimidation - in a city where police and prosecutors struggle daily to find witnesses willing to testify.

Rats215 had nearly 7,900 followers. To find who's behind it, authorities this week obtained several search warrants on the account.

In one instance, rats215 posted photos and evidence from a shooting victim whose case was handled in a secret grand jury.

In another, the account posted a photo that appeared to have been taken while a witness was testifying in court.

The account has been updated almost daily, and each new post draws dozens of comments and "likes" from readers, with some of the commmenters advocating violence against those who help police. The page has more than 150 photos.

"Post some new rats," one commenter wrote in September. "I needa put a hit out on them."

Said another, earlier this week, "This page is [. . .] perfect."

In one post, the account-holder praises Kaboni Savage - the North Philadelphia drug kingpin sentenced to death in June for 12 murders, including a fireboming that killed four children and two women. The bombing was retaliation for a witness' cooperation with the FBI.

In the same post, rats215 warns witnesses "we will get at you in time."

Tasha Jamerson, a spokeswoman for the District Attorney's Office, said she could not comment on any investigation, but stressed witness intimidation was a "very serious, ongoing problem" that plagues prosecutors every day.
Posted by: Fred || 11/09/2013 00:00 || Comments || Link || E-Mail|| [219 views] Top|| File under:
Man shot during 'stop the violence' basketball tournament
[BLOG.AL] A man was shot during a "stop the violence" basketball tournament over the weekend in Childersburg, according to The Daily Home.

Donterius Riggins, 19, of Sylacauga, was shot in the neck around 6:35 p.m. Saturday at the Phyllis Wheatley Community Center during the basketball tournament, police told The Daily Home.


Ah, there's the problem. Too early. Ya gotta play at midnight...


Riggins was taken to Coosa Valley Medical Center in Sylacauga and then to UAB Hospital in Birmingham, where he was

in stable, pH balanced condition

, police said.
Posted by: Fred || 11/09/2013 00:00 || Comments || Link || E-Mail|| [284 views] Top|| File under:
IRS refunded $4B to identify thieves.
[New York Post] How long until we discover that a portion of these IRS directed dollars found their way into presidential or other key democratic campaign coffers ?
Posted by: Besoeker || 11/09/2013 00:00 || Comments || Link || E-Mail|| [372 views] Top|| File under:
Toy gun found after Wantagh High School lockout
WANTAGH - A toy gun was found after rumors of a weapon in the building prompted a lockout situation at Wantagh High School today.


Toys and rumors of toys.


The incident began shortly after 9 a.m. when police say a faculty member overheard a student make a comment involving a gun.
"Got any gum?"
"OH MY GOD! CALL THE COPS!!!"
The school was put on alert and students were confined to their classrooms while police conducted a search of the building and opened students' lockers.

Police say they found a bright-colored plastic toy gun inside one of the lockers.


Overtone alert!


Investigators say they determined that there was no criminality involved, and the lockout was lifted.


I shall compose a mass of thanksgiving first thing tomorrow morning.
Posted by: Zenobia Floger6220 || 11/09/2013 00:00 || Comments || Link || E-Mail|| [218 views] Top|| File under:
-Signs, Portents, and the Weather-
1,200 feared dead in Philippines typhoon
One of the most powerful typhoons in history is believed to have killed 1,200 people in the Philippines, the Red Cross Saturday, as rescue workers raced to reach towns devastated by tsunami-like waves. A day after Super Typhoon Haiyan whipped across the central Philippines with maximum sustained winds of around 315 kilometres (195 miles) an hour, a picture emerged of entire communities having been flattened.

The military, government relief workers and non-government organisations battled to reach communities and deliver desperately needed supplies. Fifteen thousand soldiers were in the disaster zones and helping in the rescue effort, military spokesman Lieutenant-Colonel Ramon Zagala told AFP.Zagala said helicopters were flying rescuers into priority areas, while infantry units deployed across the affected areas were also proceeding on foot or in military trucks.

Haiyan's wind strength, which remained close to 300 kilometres an hour throughout Friday, made it the strongest typhoon in the world this year and one of the most intense ever recorded.It exited into the South China Sea on Saturday and tracked towards Vietnam, where more than 200,000 people crammed into storm shelters.
Posted by: tu3031 || 11/09/2013 12:30 || Comments || Link || E-Mail|| [254 views] Top|| File under:
-Land of the Free
Navy launches USS Gerald Ford
The U.S. Navy enters the 22nd century on Saturday. In Newport News, Virginia, the Navy will christen its newest aircraft carrier, the USS Gerald Ford.

This nuclear-powered ship is the first of a new class of at least 10 carriers that the Navy expects will be steaming the seas, protecting the United States well into the next century.The Ford itself is projected to stay in service until 2057.

The Ford will use electromagnetic force, similar to how modern roller coasters are propelled, to catapult planes off the deck instead of the pressurized steam used in today's fleet. The arresting gear that grabs planes when they land will be software-controlled, with the goal being less wear and tear on the planes.

The island is skinnier, taller and set farther aft on the ship, allowing for more flight-deck operations and plane maintenance. It's also part of the reason the Ford will be able to carry more warplanes and launch 25% more air missions per day than the current carriers in the fleet, according to the Navy.

Below the waterline its four 30-ton propellers will be driven by two newly-designed nuclear reactors.

The planes that will eventually be jumping off its deck in the decades ahead haven't even been designed yet. It remains to be seen if those planes have pilots or will be controlled by operators with computers who will "fly" the aircraft from the safety of a remote location.

This new class of carriers is designed with built-in flexibility to accommodate future Navy decisions about aircraft and missions.And it's designed to do all this on the cheap. Most of the lights in the ship will use high-efficiency bulbs that will last twice as long between changes. And the ship is designed to require 30% less maintenance over its lifespan.

Finally and most importantly, because of designed efficiencies, it'll put to sea with 1,000 fewer sailors and Marines than a Nimitz-class carrier. Over the life of the Ford, the efficiency of the ship, the Navy said, will save $4 billion
Posted by: tu3031 || 11/09/2013 12:50 || Comments || Link || E-Mail|| [534 views] Top|| File under:
This Week in Guns, November 9th, 2013

By Chris Covert
Rantburg.com

American and British media stars weighed in on the LAX shooting last week like a fence waiting for goods robbed from the dead. So many wanted more gun control and said so on Twitter that it was hard to keep up. Among those calling to rob you first of your guns were Eric Idle, Sally Jesse Rafael, Ian Nelson and Diane Neal. I know. I thought the same thing: Who?

American Tactical Imports has decided to flee New York for South Carolina, for SEC football or for more freedom, but mostly more freedom. "Some Said" (I love that term) it was New York's draconian gun law whut dunnit.

A man who had no criminal record, who harmed no one, who lost his temper at his girlfriend who was leaving him was shot to death by cops in a SWAT team action last month in Springfield, Virginia. His girlfriend helpfully told the cops he had a gun, which was not in his hand when the cops shot him. Cops eventually tore down the front door with an armored car at his home only after posting a police sniper at POINT BLANK RANGE. There is no way cops can spin this other than as a murder.

Dick Metcalf wistfully wondered in the pages of Guns and Ammo magazine whether gun owners should accept even more gun control. This heartfelt editorial was so passionate and well written that it cost MetCalf and his editor their jobs. A really good job is prolly awaiting for him in the Brady Campaign. I can see it now: Thursday Night at the Library: Dick Metcalf discusses the darkest secrets of the RKBA movement and their racist members. Refreshments will be provided. $90,000 a year sinecure. Helluva deal! Won't have much of a defense at a necktie party, but, hell, party on, dude!

Finally, Defensive Training Group discusses small unit tactics and effectively countering ambushes.

Rantburg.com RKBA Comment of the Week:

B'Man, I'll get this in quick. Every night I go to sleep I play the Gary Owen. It's the 7th Cavalry regimental march.

I pray to God to give me the strength and show me the time to commence butchering my enemies.

Just using the term butchering is abound to attract the attention of the overseers, good.

To them I say, come, I've prepared for you.

Rantburg's summary for arms and ammunition:

Rifle and pistol ammunition prices were mixed.

Prices for rifles were mostly higher, while prices for pistols were mostly lower.

Pistol Ammo

.45 caliber, 230 grain, From Last Week: -.02 Each
Cheapest, 50 rounds: Ventura Munition, Wolf Polyformance, .32 per round
Cheapest Bulk, 500 rounds: Widener's, Wolf Polyformance, reloaded, .37 per round (+.02 each from last week, +.03 previous two weeks)

.40 Caliber Smith & Wesson, 180 grain, From Last Week: Unchanged
Cheapest, 50 rounds: Selway Armory, Ultramax, reloaded, .28 per round
Cheapest Bulk, 500 rounds: Freedom Munitions, store brand, reloaded, .28 per round (Unchanged, -.04 each over previous two weeks)

9mm Parabellum, 115 grain, From Last Week: -.01 Each (-.03 Each over previous two weeks)
Cheapest, 50 rounds: Bangit Ammo, Precision One, Reloaded, .28 per round
Cheapest Bulk, 500 rounds: Freedom Munitions, Reloaded, .25 per round (+.01 each from last week)

.357 Magnum, 158 grain, From Last Week: +.04 Each ( +.10 each over previous five weeks)
Cheapest, 50 rounds: Ammunition Depot, Federal CCI Blazer, .46 per round
Cheapest 500 rounds: Bulk Ammo, PMC, .59 per round

Rifle Ammunition

.223 Caliber/5.56mm 55 grain, From Last Week: +.01 each
Cheapest, 20 rounds: Firearms for Sale, Tulammo, steel cased, .31 per round
Cheapest Bulk, 500 rounds: Sportsman Guide, Wolf, steel cased, .34 per round (+.12 each, Previous Week: -.09 each )

.308 NATO 145 grain, From Last Week: -.01 Each (+.11 last week) (After -.21 over six weeks)
Cheapest, 20 rounds: Goose Island Sales, No Label, steel cased, .60 per round
Cheapest Bulk, 1000 rounds: Widener's, Prvi Partizan, .56 per round (-.04 each)(+.04 from two weeks ago)

7.62x39 AK 123 Grain, From Last Week: Unchanged (Unchanged previous six weeks, but one, +.01)
Cheapest, 20 rounds: Ammo Supply Warehouse, Wolf Polyformance, steel core and case, .26 per round
Cheapest Bulk, 1000 rounds: Ammo Supply Warehouse, Wolf Polyformance, steel core and case, .25 per round (Unchanged from Last Week)

.22 LR 40 Grain, From Last Week: -.02 each (Unchanged previous five Weeks)
Cheapest, 50 rounds: Cabela's, CCI Speer, .08 per round
Cheapest Bulk, 500 rounds: Ammo Supply Warehouse, Aguila, .12 per round (Unchanged, +.04 from previous week, after -.06 each over previous two weeks)

Guns for Private Sale
Rifles

.223/5.56mm (AR Pattern Semiautomatic) Average Price: $918 Last Week Avg: $823
California: Bushmaster XM-15: $980
Texas: Armalite 15A4 SPR: $800
New York: Daniel Defense DDM4: $1,240
Virgina: Mixed Build w/stainless barrel: $800
Florida: Bushmaster $800

.308 NATO (AR-10 Pattern Semiautomatic) Average Price: $1,372 Last Week Avg: $1,228
California: Sig Sauer M716 Patrol: $1,240 (Same Gun)
Texas: Smith & Wesson M&P 10 $1,250
New York: None available
Virginia: Smith & Wesson MP-10: $1,500
Florida: DPMS, Stainless barrel: $1,495

7.62x39mm (AK Pattern Semiautomatic) Average Price: $755 Last Week Avg: $750
California: IO: $950
Texas: Zastava M70: $725
New York: Saiga: $750 (Same Gun)
Virginia: Romanian AK: $650
Florida: WASR: $700

7.62x54mm (Dragunov Pattern Semiautomatic) Average Price: Unchanged Last Week Avg: $1,192
California: Romak PSL: $1,350
Texas: Romak PSL: $1,400
New York: None
Virginia: NODAK (Custom Build): $817 (Same Gun)
Florida: Romak: $1,200 (Same Gun)

Pistols

.45 caliber ACP (M1911 Pattern Semiautomatic Pistol) Average Price: $440 Last Week Avg: $514
California: Rock Island Armory: $475 (Same Gun)
Texas: High Standard Compact: $550
New York: Regent R200SS (Stainless): $400 (Same Gun)
Virginia: LLama Max-1: $325
Florida: Norinco 1911: $450 (Possibly Same Gun)

9mm Beretta 92FS or other Semiautomatic Average Price: $447 Last Week Avg: $463
California: Kahr CW9 (w/ night sights): $440 (Prolly Same Gun, new price)
Texas: Canik Shark: $415
New York: Glock 19: $405 (Same Gun)
Virginia: Glock 19: $500
Florida: Smith & Wesson Model 39-2: $475

.40 caliber S&W (Glock and other semiautomatic) Average Price: $415 Last Week Avg: $455
California: Sig Sauer P226: $450
Texas: Smith & Wesson SD40VE: $340
New York: Walther PPS: $425
Virginia: Glock 23: $480
Florida: Glock 23: $400

Used Gun of the Week: (From Ohio)

Uberti Carbine chambered in .45 Long Colt

Chris Covert writes Mexican Drug War and national political news for Rantburg.com and BorderlandBeat.com. He can be reached at grurkka@gmail.com
Posted by: badanov || 11/09/2013 00:00 || Comments || Link || E-Mail|| [365 views] Top|| File under:
Africa North
Polisario hopes Kerry can bring W.Sahara 'breakthrough'
[Al Ahram] The pro-independence Polisario Front has expressed hopes that US Secretary of State John F. I was in Vietnam, you know Kerry's
Former Senator-for-Life from Massachussetts, self-defined war hero, speaker of French, owner of a lucky hat, conqueror of Cambodia, and current Secretary of State...
upcoming visit to Morocco will lead to progress in talks on the Western Sahara.

Morocco annexed the territory in 1975, in a move not recognised by the international community, sparking a deadly conflict with the Algeria-backed Polisario, which remains unresolved 22 years after a UN-brokered ceasefire went into effect.

"We hope Mr. Kerry can convince Moroccan regime officials to free dozens of Sahrawi prisoners and reach a breakthrough in the process of negotiations between Morocco and the Polisario Front to resolve the Western Sahara issue," Algerian news agency APS quoted Polisario leader Mohammed Abdelaziz as saying late Thursday.

"The Sahrawi government recently sent a letter to Mr. Kerry and has provided information on developments in the Western Sahara issue and the injustices done to the people of the occupied territories."

Abdelaziz, who is also president of the Polisario-declared Sahrawi Arab Democratic Republic, said the letter accused Morocco of refusing to comply with international law for the settlement of the issue, and of failing to respect human rights
...which often include carefully measured allowances of freedom at the convenience of the state...
Kerry is expected to travel to Morocco and Algeria in the coming days as part of a tour of Europe, the Middle East and North Africa, although the dates of the visits have not yet been announced.
Posted by: Fred || 11/09/2013 00:00 || Comments || Link || E-Mail|| [258 views] Top|| File under:
Africa Subsaharan
Hunger Stalks 1.1 Million People in C.Africa
[An Nahar] Twenty percent of the population in the restive Central African Republic -- 1.1 million people -- are under threat from hunger because of poor harvests and violence, the U.N.'s World Food Program warned Friday.


So...when's the concert?


They "are unable to meet their daily food needs on a regular basis or require food assistance in order to get by," the agency said in a statement.

The impoverished landlocked nation has been mired in chaos since the Seleka coalition of rebels ousted longtime president Francois Bozize in March.

Although officially disbanded, Seleka elements continue to operate as a proto-militia, with reports of them looting villages and clashing with vigilante groups.

Because of the conflict and ongoing violence, "many farmers fled their farms, leaving crops untended. The majority of households said that their livestock had been stolen. Some families sold livestock and seeds to survive, while others sold herds for fear of displacement or looting," the WFP said, based on a recent security survey.

The agency was worried food from the last harvest could run out at the beginning of 2014, four months earlier than usual.

"The survey found that there may not be enough food in the country to cover people's needs through January/February 2014," it said.

The Central African Republic's interim prime minister, Nicolas Tiangaye, said Thursday his government needed $900 million (670 million euros) in foreign financing over the next 18 months to stabilize the country.

An international contact group on the Central African Republic, co-chaired by Congo and the African Union


...a union consisting of 53 African states, most run by dictators of one flavor or another. The only all-African state not in the AU is Morocco. Established in 2002, the AU is the successor to the Organisation of African Unity (OAU), which was even less successful...


, met in Bangui on Friday to examine ways to restore peace and security to the country.

Posted by: Fred || 11/09/2013 00:00 || Comments || Link || E-Mail|| [317 views] Top|| File under:
Malawi arrests ex-justice minister over assassination attempt
[Pak Daily Times] Malawi police said on Friday they have nabbed
Drop the rosco, Muggsy, or you're one with the ages!
axed justice minister Ralph Kasambara for the failed

liquidation

attempt of a corruption-busting treasury official in September.

"I can confirm about the arrest of Kasambara last (Thursday) night because he is a suspect and we want to establish his involvement in the shooting incident," national police

front man

Kelvin Maigwa told AFP.

Paul Mphwiyo, the budget director in the finance ministry, was shot and

maimed

outside his house just as he was about to expose a government corruption ring.

The former justice minister is the fourth suspect arrested for the

liquidation

attempt.

Several public servants have been nabbed over the past two months on suspicion of swindling the state of more than $20 million in what has been dubbed the Capital Hill 'cash-gate' scandal, named after the seat of government.

Amid donor threats President Joyce Banda last month sacked her entire cabinet, including Kasambara, amid reports some were lining their pockets from state coffers in the deeply impoverished southern African state.

On Thursday international funders warned future disbursements depended on a government clean-up of its fiscus.
Posted by: Fred || 11/09/2013 00:00 || Comments || Link || E-Mail|| [178 views] Top|| File under:
Europe
EU Prosecutor Charges 15 Kosovo ex-Rebels for War Crimes
[An Nahar] The EU justice mission on Friday charged 15 former Kosovo rebel fighters for alleged war crimes including murder and torture committed during the 1998-1999 war with Serbian forces.

The identities of the defendants were not revealed, but local media reported that they include former KLA commander Sylejman Selimi, who is now Kosovo's ambassador to Albania, and Sami Lushtaku, mayor of northern town Srbica and a top official in Prime Minister Hashim Thaci's ruling party.

"The defendants are charged with... war crimes against civilian population, including torture, mistreatment of prisoners, and murder" allegedly carried out in a detention center run by guerrilla Kosovo Liberation Army (KLA) in 1998, said a statement by the mission called EULEX.

The detention center was located in the northwestern Drenica region, the wartime stronghold of the ethnic Albanian guerrillas fighting the armed forces of then Serbian strongman Slobodan Milosevic.

War veterans' associations condemned the indictment, calling it "politically motivated".

Some 13,000 people were killed in the war which ended when a NATO


...the North Atlantic Treaty Organization. Originally it was a mutual defense pact directed against an expansionist Soviet Union. In later years it evolved into a mechanism for picking the American pocket while criticizing the cut of the American pants...


-led air campaign halted Milosevic's crackdown on the pro-independence Kosovo Albanians and ousted his forces from the territory in June 1999.

The 3,000-member EULEX mission was launched in December 2008 to enforce the rule of law in Kosovo.

It has the power to step in and take on cases that the local judiciary and police are unable to handle because of their sensitive nature.

Friday's indictment is the third high-profile war crimes case launched by EULEX.

In June, three former KLA commanders were convicted for abusing civilian detainees in a guerrilla-run prison.

And in September, Fatmir Limaj -- a former top KLA commander who is now deputy of Thaci's Democratic party of Kosovo, and nine other people who were indicted for abusing Serb and Albanian civilians at a detention center, were acquitted.

Posted by: Fred || 11/09/2013 00:00 || Comments || Link || E-Mail|| [192 views] Top|| File under:
Spain Releases Far-Left Gang Member Implicated in Kidnap
[An Nahar] Spain has released a member of the far-left group Grapo who was jugged
... anything you say can and will be used against you, whether you say it or not...
last year in connection with the kidnapping and death of a Spanish businessman in 1995, officials announced Friday.

The Spanish high court ruled the detention of Antonio Ramon Teijelo depended on just one uncorroborated source and there was no flight risk given his "precarious health".


Let me guess: end-stage prostate cancer?


Teijelo and two other suspects were arrested in July 2012 in Cadiz and Seville in southwestern Spain on suspicion of taking part in the kidnapping of Publio Cordon. The two other suspects have since been released.

Cordon was kidnapped as he left his home in Zaragoza in northeastern Spain to go jogging on June 27, 1995 and was taken to a house in the southeastern French city of Lyon.

His family paid the kidnappers a ransom of more than 300 million pesetas (more than 1.8 million euros) in

Gay Paree

but he was never seen again.

Spanish officials say he died about two weeks after being kidnapped when he jumped out of a window while trying to escape. His body has not been recovered.

Three other members of Grapo -- Jose Ortin, Enrique Cuadra Echeandia and Concepcion Gonzalez -- were arrested in 1995 and sentenced three years later for their role in Cordon's kidnapping.

Former Grapo leader Fernando Silva Sande, arrested in November 2000 in

Gay Paree

, was also sentenced in 2007 to 28 years in prison for Cordon's kidnapping.

Grapo, which stands for First of October Anti-Fascist Resistance Group, has been relatively inactive since it was broken up in

La Belle France

and Spain in 2000 and 2002.

It was founded in 1975 a few months before the death of Spanish dictator Francisco Franco and has been blamed for the murders of more than 80 Spanish police and soldiers.
Posted by: Fred || 11/09/2013 00:00 || Comments || Link || E-Mail|| [244 views] Top|| File under:
Lampedusa boat tragedy: Migrants 'raped and tortured'
[BBC.CO.UK] People traffickers tortured and raped African migrants whose boat later sank off Lampedusa with the loss of more than 360 lives, Italian police say.

The police have tossed in the calaboose
I ain't sayin' nuttin' widdout me mout'piece!
a Somali man on Lampedusa accused of committing crimes with the armed gang.

Most of the victims on 3 October were Eritreans


...is run by the People's Front for Democracy and Justice (PFDJ), with about the amounts of democracy and justice you'd expect from a party with that name. National elections have been periodically scheduled and cancelled; none have ever been held in the country. The president, Isaias Afewerki, has been in office since independence in 1993 and will probably die there of old age...


and Somalis. Their fishing boat capsized near Lampedusa, a tiny Italian island off North Africa.

The migrants each paid thousands of dollars to the gang, police said.

The gang moves people across the Sahara to Libya, where they are tossed in the clink
Youse'll never take me alive coppers!... [BANG!]... Ow!... I quit!
in a camp until they pay at least $3,000 (£1,866), police said.

The migrants have told the police that torture and rape goes on at the camp, the BBC's Alan Johnston reports from Rome.

Once the migrants make their payment, they are handed on to another organization which - in return for more money - arranges a boat journey to Europe.

Motives unclear
The alleged captain of the Lampedusa boat, a Tunisian man named Khaled Bensalam, is being held in Sicily.

The 24-year-old Somali suspect was arrested after arriving on Lampedusa on 25 October with a group of migrants.

As he entered a migrant reception centre, he was attacked by some survivors of the disaster, police said. There were 155 survivors of the tragedy.

The migrants said they recognised him as one of the leaders of the group that had arranged their long and disastrous journey. He is now facing charges relating to kidnapping, sexual violence and people smuggling.

It is not yet clear why the suspect made the journey to

Italia

and put himself at risk of being identified by migrants that he allegedly mistreated. But the police say he might have been fleeing tensions within his people-smuggling network.

Another theory is that he may have sought to consolidate links with criminal partners in

Italia

. Or he might have simply decided that he too wanted to make a new life in Europe, our correspondent says.

Italian media say the Somali man's arrest followed investigations by Sicilian police and anti-Mafia police based in Rome. He is now being questioned in Sicily.
Posted by: Fred || 11/09/2013 00:00 || Comments || Link || E-Mail|| [201 views] Top|| File under:
The Grand Turk
Turkey Deputy PM Says Will Abandon Active Politics after Dorms Row
[An Nahar] Turkey's deputy prime minister on Friday announced plans to withdraw from active politics after disagreement with leader Recep Tayyip Erdogan over mixed-sex student dorms.

"I want to withdraw from active political life. If Mr Prime Minister allows me and respects my decision, I will not be a candidate for any (government) post," Deputy Prime Minister Bulent Arinc told TRT-Turk television.

The announcement comes after contradictory comments made by Erdogan and his deputy over letting boys and girls share student houses.

The debate erupted after Erdogan first floated an idea to do away with mixed-sex dorms in state-owned student houses at a closed-door meeting with

politician

s from his Islamic-rooted Justice and Development Party (AKP) at the weekend.

"Female and male students cannot live in the same house," he was quoted as saying by the local media. "That is contrary to our structure, which is conservative-democratic."

Arinc then said on Monday that the government had no intention of "carrying out checks" on students' living arrangements.

Erdogan however stood behind his remarks, sparking fresh criticism that he is seeking to Islamize Turkey's mainly

Mohammedan

but deeply secular society with increasingly conservative policies.

Pointing at an "apparent contradiction" between the two leaders, Arinc said on Friday: "I'm not responsible for this contradiction. He (Erdogan) is expected to give an explanation over this contradiction."

"I'm not only a minister who holds a seat. I am a person who represents the party's views, its past and today," Arinc said.

Critics say that Erdogan's 11-year-long rule has left Turkish society more polarized than ever, with opponents of the AKP government openly voicing concerns that Turkey is sliding toward conservative Islam.

Posted by: Fred || 11/09/2013 00:00 || Comments || Link || E-Mail|| [221 views] Top|| File under:
Government
North Carolina Health Care Exchange's Only Applicant Targeted by Scammer
[CHARLOTTE.CBSLOCAL] North Carolina's largest insurer is having its share of problems with the Obamacare website.

Internal emails obtained by WNCN-TV show that Blue Cross Blue Shield show that only 1,000 people had filled out applications as of October 15th.

In fact, only one person was able to successfully use Healthcare.gov to enroll in the new exchange.

But even that single person has not paid, which means the enrollment is not complete.

The emails suggest the "payment re-direct option" on government servers isn't working.

Blue Cross Blue Shield found the entire system is so filled with glitches that the company decided not to upload data because it was afraid false information might enter its computer system.

And the emails reveal a scammer was using the insurer's name to try to obtain personal information.

A person was making phone calls claiming to be with the "National Health Care Registry," and falsely claim it was taking over healthcare reform contracts from the Blue Cross.

BCBS

front man

Lew Borman told WNCN-TV the company is working with the government to solve these problems.

"We're hopeful that the issues can be resolved quickly so the Exchange will work seamlessly for our customers," he said.
Posted by: Fred || 11/09/2013 00:00 || Comments || Link || E-Mail|| [218 views] Top|| File under:
International-UN-NGOs
US loses Unesco voting rights after failing to pay its dues
[BBC.CO.UK] UN cultural agency Unesco has suspended US voting rights after Washington skipped a deadline for paying its dues.

The US stopped its contributions, which make up about a fifth of the agency's funding, when Unesco gave the Paleostinians membership in 2011.

Israel, which halted its dues at the same time, has also had its Unesco voting rights suspended.

The US and Israel said admitting the Paleostinians was a misguided attempt to bypass the Middle East

grinding of the peace processor

.

Unesco's loss of $80m (£50m) a year in US funding has forced it to pare back American-led initiatives, including Holocaust education.

The US has said it cannot legally contribute to a UN agency that implies recognition of a Paleostinian state.

The American ambassador to Unesco, David Killion, told

Rooters

news agency: "We intend to continue our engagement with Unesco in every possible way."

The

Gay Paree

-based agency is charged with designating World Heritage sites, promoting education and supporting press freedom.

The US suspension comes amid attempts by Washington to broker peace negotiations between Israel and the Paleostinians.

The talks have hit a stumbling block over the continued Israeli expansion of Jewish settlements in the occupied West Bank and East Jerusalem.

Posted by: Fred || 11/09/2013 00:00 || Comments || Link || E-Mail|| [336 views] Top|| File under:
Israel-Palestine-Jordan
Paleostinian Investigator Blames Israel in Arafat's Death
Comes as a surprise, huh? Floored me, too.


[NY Times] The Paleostinian official in charge of investigating the death of Yasser Arafat in 2004 renewed his accusation Friday that Israel had killed the Paleostinian leader, even as he and a colleague acknowledged that recent inquiries had not found sufficient evidence to prove that Mr. Arafat was poisoned with radioactive polonium-210.


"But we know they dunnit!"


Abdullah Bashir, the medical expert on the Paleostinian committee investigating the death, told

news hound

s that Russian

Sherlocks

"agreed that Mr. Arafat's death wasn't natural," but had not concluded that it was caused by polonium. The report on that investigation, which has not been made public, "pointed out new information that requires more research," Dr. Bashir said.


"We will research until we find proof!"


Tawfik Tirawi, the head of the committee, said at a news conference here that Israel was the "first, fundamental, and only suspect" in what he described as an

assassination

, though he did not provide any evidence to back that up.


"Who needs evidence?"


Mr. Tirawi, who was the Paleostinian intelligence chief at the time of Mr. Arafat's death at age 75, acknowledged, however, that three separate investigations by Russian, Swiss and French teams had yet to confirm how the Paleostinian Authority president

expired

. "The big question is still unanswered," he said.

The Paleostinian statements came two days after Al Jazeera, the Qatar-based television network that has advanced the theory that Mr. Arafat was poisoned, published a new report by the Swiss team, stating that its findings "moderately support the proposition" that Mr. Arafat died as a consequence of polonium poisoning. Some experts have since raised questions about whether traces of polonium would survive this long on clothing and other items. A separate French investigation has not yet been published.

Israel repeated its longstanding insistence that it had nothing to do with Mr. Arafat's demise. "Let me state this as simply as I can: Israel did not kill Arafat," Yigal Palmor, a

front man

for the foreign ministry, told The

News Agency that Dare Not be Named

. "The Paleostinians should stop this nonsense and stop raising these baseless accusations without any shadow of proof."

Dr. Bashir noted at the news conference that Mr. Arafat, a former guerrilla fighter and longtime chairman of the Paleostine Liberation Organization, did not smoke or drink alcohol, and did not have diabetes, heart disease or high blood pressure. He said the committee was politically, criminally and "scientifically mandated to find out the reasons for Arafat's death."

Mr. Tirawi told

news hound

s that the Paleostinian investigation, which began three years ago, "will continue until the whole truth is fully revealed."

"Based on the Russian and Swiss findings, we can say that Abu Ammar did not die because he was an old man; he didn't die because he was ill; his death was not natural," Mr. Tirawi said, using Mr. Arafat's nickname. "These two reports are not the end. We will see you again, to reveal to you the whole truth."
Posted by: Fred || 11/09/2013 00:00 || Comments || Link || E-Mail|| [440 views] Top|| File under:
Olde Tyme Religion
Mormon church-owned company buys huge swath of Florida land
[ORLANDOSENTINEL] The Mormon church stands to own nearly 2 percent of Florida by completing a deal to buy most of the real estate of the St. Joe Co. for more than a half-billion dollars.

The megapurchase was announced jointly Thursday by a corporate representative of church, which owns the nearly 295,000-acre Deseret Ranches in Central Florida, and by the real-estate and timber business, which has built several communities along the Panhandle coast.

According to the announcement, a church entity, AgReserves Inc., will buy 382,834 acres -- the majority of St. Joe's timberlands -- in Bay, Calhoun, Franklin, Gadsden, Gulf, Jefferson, Leon, Liberty and Wakulla counties for $565 million.
Posted by: Fred || 11/09/2013 00:00 || Comments || Link || E-Mail|| [412 views] Top|| File under:
Who's in the News
43
[untagged]
7
Arab Spring
4
Govt of Pakistan
3
TTP
1
al-Qaeda in North Africa
1
Govt of Iran
1
al-Qaeda in Arabia
1
Govt of Syria
1
Hezbollah
1
Indian Mujaheddin
1
Islamic State of Iraq & the Levant
1
Jamaat-e-Islami
1
Lashkar e-Taiba
1
PLO
1
Taliban
1
al-Qaeda
Bookmark
E-Mail Me
The Classics
The O Club
Rantburg Store
The Bloids
The Never-ending Story
Thugburg
Gulf War I
The Way We Were
Bio
Merry-Go-Blog
Hair Through the Ages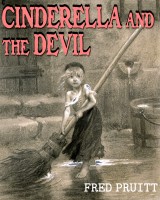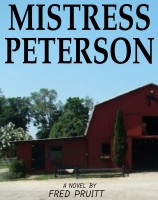 On Sale now!


A multi-volume chronology and reference guide set detailing three years of the Mexican Drug War between 2010 and 2012.

Rantburg.com and borderlandbeat.com correspondent and author Chris Covert presents his first non-fiction work detailing the drug and gang related violence in Mexico.

Chris gives us Mexican press dispatches of drug and gang war violence over three years, presented in a multi volume set intended to chronicle the death, violence and mayhem which has dominated Mexico for six years.
Click here for more information


Meet the Mods
In no particular order...


Steve White
Seafarious
Pappy
lotp
Scooter McGruder
john frum
tu3031
badanov
sherry
ryuge
GolfBravoUSMC
Bright Pebbles
trailing wife
Gloria
Fred
Besoeker
Glenmore
Frank G
3dc
Skidmark
Alaska Paul



Better than the average link...



Rantburg was assembled from recycled algorithms in the United States of America. No trees were destroyed in the production of this weblog. We did hurt some, though. Sorry.
3.235.105.97