-Lurid Crime Tales-
Louisiana Suspends EBT cards over Walmart shopping-palooza
The Advocate reports that the Louisiana governor Bobby Jindal's office will cancel food stamp benefits for anyone who participated in a fraud and shopping spree catalyzed by an EBT malfunction.


Not much of a threat, unless they can identify 'true name' card holders.


More than 12,000 people were sent an insufficient funds notice when the problem with the EBT cards was fixed on Oct. 12; those who transgressed may lose their EBT cards for a year.


Criminal activity and theft are now "transgressions" ?


Suzy Sonnier, the secretary of state at the Department of Children and Family Services, released a statement saying: "We must protect the program for those who receive and use their benefits appropriately according to the law. We are looking at each case individually, addressing those recipients who are suspected of misrepresenting their eligibility for benefits or defrauding the system."


Suzy conveniently fails to mention the defrauded taxpayer.


Springhill Police Chief Will Lynd said, "It was worse than any Black Friday."

Stores were emptied of their merchandise. Walmart spokeswoman Kayla Whaling said Walmart decided


made a business decision


to let the crowds go ahead and buy rather than cut them off. Once the system was fixed, it became clear how much fraud there was; one woman had an EBT card with a balance of 49 cents but still had $700 worth of goods in her shopping cart.

On October 11-12, at least 17 states experienced problems with their EBT card systems. In Springhill and Mansfield, Louisiana, cards indicated they had no spending limits, so EBT holders went wild with purchases.


Little wonder the Champ and Bobby Jindal are not talking.
Posted by: Besoeker || 11/10/2013 00:00 || Comments || Link || E-Mail|| [6458 views] Top|| File under:
-Short Attention Span Theater-
Tourists go to Turkey to get mustached!
[Bangla Daily Star] Turkey's delicious baklava and its crowded Grand Bazaar have always attracted tourists, but now there's a new reason why men are flocking to the transcontinental country -- bushier mustaches and beards. No, it's not something in the air that makes your face hairier, but there are clinics specialized in this matter, so gentlemen, if you want a manlier look, Turkey is the place to go.

The mustache has had an important role in society since time immemorial and although some cultures have abandoned it as a fashion icon, others have kept it and made a tradition out of wearing it. Today, the mustache is pretty popular especially in the Middle East and parts of Asia: when it comes to politics, the mustache is among the elements that capture the differences between the Western world, where being clean shaved is considered a sign of stability and maturity, and the Eastern world, where the mustache is a mark of traditionalism. All in all, politics or not, the mustache is a sign of pure masculinity and a fashion statement. Getting the mustache you've always dreamed of is possible through a simple medical procedure called follicle-hair extraction. In medical terms, the procedure implies removing hair from hairier areas and implanting it into the mustache or beard area. In laymen terms, the follicle-hair extraction means recycling your own hair.

Posted by: Fred || 11/10/2013 00:00 || Comments || Link || E-Mail|| [6465 views] Top|| File under:
-Signs, Portents, and the Weather-
World's strongest typhoon kills 1,200 in Philippines
[Pak Daily Times] The strongest typhoons ever to make landfall devastated the central Philippines, killing more than 1,000 people in one city alone and 200 in another province, the

Red Thingy

estimated on Saturday, as reports of high casualties began to emerge.

A day after Typhoon Haiyan churned through the Philippine archipelago in a straight line from east to west, rescue teams struggled to reach far-flung regions, hampered by washed out roads, many choked with debris and fallen trees.

The

corpse count

is expected to rise sharply from the fast-moving storm, whose circumference eclipsed the whole country and which late on Saturday was heading for Vietnam.

Among the hardest hit was coastal Tacloban in central Leyte province, where preliminary estimates suggest more than 1,000 people were killed, said Gwendolyn Pang, secretary general of the Philippine

Red Thingy

, as water surges rushed through the city.

"An estimated more than 1,000 bodies were seen floating in Tacloban as reported by our

Red Thingy

teams," she told

Rooters

.

She expected a more exact number to emerge after a more precise counting of bodies on the ground in those regions. Witnesses said bodies covered in plastic were lying on the streets. Television footage shows cars piled atop each other. "The last time I saw something of this scale was in the aftermath of the Indian Ocean Tsunami," said Sebastian Rhodes Stampa, head of the UN Disaster Assessment Coordination Team sent to Tacloban, referring to the 2004 earthquake and tsunami.

Posted by: Fred || 11/10/2013 00:00 || Comments || Link || E-Mail|| [6463 views] Top|| File under:
Africa Subsaharan
Madagascar's Rajoelina Backs Candidate for Run-Off
[An Nahar] Madagascar strongman Andry Rajoelina has formally endorsed a candidate running against his rival's man in next month's presidential run-off, in an interview published on Saturday.

Speaking to Le Monde newspaper, Rajoelina for the first time officially gave his backing to Hery Rajaonarimampianina, whom he was widely thought to support.

Rajaonarimampianina came second in the first round on October 25 to the candidate favored by his nemesis whom he ousted from power four years ago, Marc Ravalomanana.

"For the second round, it is now clear: Hery Rajaonarimampianina is the candidate of the Rajoelina movement, the candidate of the revolution," he said.

Rajaonarimampianina won 15.93 percent of votes against 21.1 percent won by Robinson Jean Louis, the exiled Ravalomanana's candidate and the two will battle it out for the Madagascar presidency during a second round of voting on December 20.

Rajoelina waved off his candidate's lower showing, saying that he would get support of voters who had backed 10 of the 33 candidates who stood in the first round.

"Our side had 10 candidates. If you do the math, that's almost 55 percent (of the vote). The candidate whom I support will be Madagascar's new president."

Rajoelina, who has been interim leader in Madagascar after seizing power from Ravalomanana in 2009, did not rule out a future political role for himself.

"If the new president is able to calmly run the country with another prime minister, I will let them do so. But if authority is put in danger, for example by an overthrow attempt, I will always be there by the side of the Madagascan people."

Rajoelina told the newspaper that he had the 2018 presidential polls in mind, saying: "I want to come back strong, sooner or later, for the Madagascan people."

The elections in the Indian Ocean island aim to end a four-year political deadlock that ensued after Rajoelina seized power, plunging the country into a political and economic crisis.
Posted by: Fred || 11/10/2013 00:00 || Comments || Link || E-Mail|| [6464 views] Top|| File under:
Britain
Rickets Making a Comeback in the U.K, Doctors Say
[An Nahar] Rickets, the childhood disease that once caused an epidemic of bowed legs and curved spines during the Victorian era, is making a shocking comeback in 21st-century

Britannia

.

Rickets results from a severe deficiency of vitamin D, which helps the body absorb calcium. Rickets was historically considered to be a disease of poverty among children who toiled in factories during the Industrial Revolution, and some experts have hypothesized it afflicted literary characters like Tiny Tim in Charles Dickens' "A Christmas Carol."


I think Tiny Tim was just generically "ill" or "frail." It's a story, not a documentary. If there's nothing there but imagination you can't catch it.


Last month,

Britannia

's chief medical officer, Dr. Sally Davies, described the return of rickets as "appalling." She proposed the country give free stuff vitamins to all children under 5 and asked the country's independent health watchdog to study if that would be worthwhile.

Most people get vitamin D from the sun, oily fish, eggs or dairy products. Rickets largely disappeared from

Britannia

in the 1950s, when the country embarked on mass programs to give children cod liver oil. But in the last 15 years, the number of reported cases of rickets in hospitalized children has increased fourfold -- from 183 cases in 1995 to 762 cases in 2011. Experts said the actual number is probably even higher since there's no official surveillance system and it's unknown whether the disease has peaked.

"It's very surprising to see this," said Dr. Mitch Blair, an officer for health promotion at the Royal College of Paediatrics and Child Health. "Children come in with bendy legs, swollen wrists and sometimes swollen ribs," he said. "This is not something we should be seeing because it's completely preventable." He said the condition was reversible once children start getting enough vitamin D, usually in tablets or injections.

Blair cited a number of reasons for the jump in rickets, including changing cultural habits -- like children spending more time playing indoors, the stringent use of sunscreen, and religious beliefs that mean skin is covered. Children with dark skin are particularly susceptible, since they need a higher dose of sunshine than pale-skinned children. Unlike in other countries like Canada, the U.S. and Australia,

Britannia

does not fortify foods like milk or flour with vitamin D.


My mother used to periodically snarl "go outside and play, y'little brats!" Of course, she didn't have to worry about perverts swooping down on us as soon as we set foot out the door. We also drank milk until well into adultery. I still do, now and then. And such fish as we eat anymore is usually fish sticks, which I'm not even sure are organic.


In the U.S., doctors said there has also been a rise in rickets, though there are no solid national figures to confirm it.

Dr. Craig Langman of Northwestern University said some small studies suggested vitamin D deficiency was rampant in U.S. populations but that it was more common for doctors to see children with subtler forms of nutrient deficiency as opposed to rickets.

"It's a product of our changed society," said Dr. Laura Tosi, an orthopedic surgeon at Children's National Medical Center in Washington, D.C. "Kids with rickets are children who don't have exposure to safe places to play and (who) stop drinking milk as soon as they're weaned," she said. Tosi said some well-intentioned public health campaigns -- like the drive to remove flavored milk from schools -- could hurt children's bone health.
Posted by: Fred || 11/10/2013 00:00 || Comments || Link || E-Mail|| [6463 views] Top|| File under:
Caribbean-Latin America
Maduro's Military seizes Electronics Chain Stores
Swirling the drain


Thousands of Venezuelans lined up outside the country's equivalent of Best Buy, a chain of electronics stores known as Daka, hoping for a bargain after the socialist government forced the company to charge customers "fair" prices.

President Nicolas Maduro ordered a military "occupation" of the company's five stores as he continues the government's crackdown on an "economic war" it says is being waged against the country, with the help of Washington.

Members of Venezuela's National Guard, some of whom carried assault rifles, kept order at the stores as bargain hunters rushed to get inside


and when those shelves and warehouses are empty, what fool would import more, only to have them stolen?
Posted by: Frank G || 11/10/2013 12:18 || Comments || Link || E-Mail|| [6468 views] Top|| File under:
U.S. Must Update its Cuba Policy, Obama Says
[An Nahar] The United States must continue to update its policy towards communist Cuba, President Barack Obama
I think when you spread the wealth around, it's good for everybody...
said late Friday, speaking at the home of a prominent Cuban-American activist.

Freedom in Cuba will come from the work of activists, Obama said, but the United States can help in "creative" and "thoughtful" ways.

"And we have to continue to update our policies," said Obama, speaking at a political fundraiser at the home of Jorge Mas Santos, head of the Cuban-American National Foundation (CANF).

"Keep in mind that when Castro came to power, I was just born. So the notion that the same policies that we put in place in 1961 would somehow still be as effective as they are today in the age of the Internet and Google


...contributed $814,540 to the 2008 Obama campaign...


and world travel doesn't make sense."

Washington broke diplomatic ties with Havana in 1961, after Fidel Castro seized power in 1959 and nationalized U.S.-owned properties. An official embargo was imposed in 1962.

Addressing Mas Santos, Obama said: "I think that partly because we're of the same generation, we recognize that the aims are always going to be the same. And what we have to do is to continually find new mechanisms and new tools to speak out on behalf of the issues that we care so deeply about."

Posted by: Fred || 11/10/2013 00:00 || Comments || Link || E-Mail|| [6457 views] Top|| File under:
Caucasus/Russia/Central Asia
Russian Protesters Throw Tomatoes at Dutch King
[An Nahar] Russian opposition activists in Moscow threw tomatoes at visiting Dutch King Willem-Alexander on Saturday to protest the January suicide of one of their members turned down for asylum in the Netherlands.

None of the tomatoes hit the king, the Ria Novosti news agency reported.

Sergei Aksenov, one of the leaders of The Other Russia opposition party, said on Twitter two activists were incarcerated
Keep yer hands where we can see 'em, if yez please!
for the fruit-throwing.

He said the protest was to highlight the death of Alexandre Dolmatov, a party member who took part in a May 2012 demonstration on the eve of President Vladimir Putin

...Second and fourth President of the Russian Federation and the first to remain sober. Putin is credited with bringing political stability and re-establishing something like the rule of law, which occasionally results in somebody dropping dead from polonium poisoning. Under Putin, a new group of business magnates controlling significant swathes of Russia's economy has emerged, all of whom have close personal ties to Putin. The old bunch, without close personal ties to Putin, are in jail or in exile or dead...
's re-election investiture.

Dolmatov was arrested then released, but fearing re-arrest on serious charges leveled at others, fled to the Netherlands to seek asylum.

He

did away with himself

in January after the request was rejected and he was placed in a holding center.

Posted by: Fred || 11/10/2013 00:00 || Comments || Link || E-Mail|| [6466 views] Top|| File under:
India-Pakistan
LHC disposes of acid attack case as challan submitted
[Pak Daily Times] The Lahore High Court on Saturday disposed of a notice on an acid attack case in which a man threw acid on his son, as the case challan


... list of charges ...


has been submitted before an anti-terrorism court of Faisalabad


...formerly known as Lyallpur, the third largest metropolis in Pakistain, the second largest in Punjab after Lahore. It is named after some Arab because the Paks didn't have anybody notable of their own to name it after...


.

According to details, Muhammad Afzal, a resident of Chak Babar, had kept 150 grammes of gold and several sacks of wheat with his father Sher Muhammad as trust.

When Afzal asked him to return the valuables, his father refused and sent him back saying that he had spent all his life's earning on his children and that it was time for them to pay back.

This led to an argument and Sher Muhammad called his other son, Muhammad Ashraf, and locked Afzal inside. They together beat up Afzal, threw acid on him and fled.

Earlier, the LHC complaint cell had summoned a report from the Chiniot district and sessions judge, who in his report submitted that Rajoya police had

started the paperwork but haven't done much else

and tossed in the clink
Book 'im, Mahmoud!
all the accused nominated in the FIR. The challan against the accused was submitted before the trial court, where all the accused had been acquitted after a settlement.

The LHC disposed of the matter as the challan had been submitted and no further directions were required.

Posted by: Fred || 11/10/2013 00:00 || Comments || Link || E-Mail|| [6458 views] Top|| File under: Govt of Pakistan
Nasheed Tops Maldives Vote, Faces Shaky Run-Off
[An Nahar] Opposition leader Mohammed Nasheed topped Saturday's bitterly-fought presidential elections, but failed to secure a clear majority needed to avoid a tricky run-off, official results showed.

Nasheed's Maldivian Democratic Party (MDP) immediately pressed for a quick second round of voting on Sunday as previously scheduled as his main challenger Abdulla Yameen asked for a postponement.

The MDP urged the international community to mount pressure on Maldivian authorities to stick to the ballot timetable and ensure an elected president is sworn in by the constitutional deadline of Monday.

"The international community must apply pressure -- including targeted, punitive sanctions -- on those individuals who seek to undermine Maldivian democracy," the party said in a statement.

Yameen told

news hound

s that he was not ready to face a run-off Sunday and wanted at least 48 hours to prepare.

"I am not ready to accept the voter lists and we need at least 48 hours to approve them," Yameen said. "A run-off election can be after that."

Chief Elections Commissioner Fuwad Thowfeek had announced the run-off for Sunday. However,


it was a brave man who first ate an oyster...


it was not immediately clear if he could go ahead as a previous election was scuttled because Yameen and Saturday's loser Qasim Ibrahim refused to approve voter lists, a legal requirement in the Maldives.

Nasheed received just under 46 percent of the popular vote and faces Yameen, the half brother of former autocrat, Maumoon Abdul Gayoom, who garnered 31 percent of the vote. Ibrahim, a resort tycoon, came last with 24 percent and was thrown out of the run-off.

The MDP argues that unless an election is held Sunday, the country could head for a constitutional crisis without a leader, but the Supreme Court Saturday ruled that outgoing President Mohammed Waheed can remain as a caretaker.

Nasheed, who was ousted as president nearly two years ago in what he called a coup, sought to win an outright majority Saturday, but just managed to retain the same level of support he had at the now annulled September 7 polls.

The latest election was observed by more than 2,000 local and foreign monitors across the archipelago of 1,192 tiny coral islands and they did not report any electoral malpractice.

The Maldives, whose turquoise seas and white beaches have long been a tourist draw, has been the focus of intense U.S.-led diplomatic pressure since judges annulled results of the September 7 vote which was also won by Nasheed.

When new polls were scuppered six weeks later, suspicions grew that authorities were determined to prevent Nasheed from returning to power at any price.

The 46-year-old -- a one-time political prisoner and environmental activist -- won the first multi-party elections in 2008, ending 30 years of iron-fisted rule by Gayoom.

But after clashing with key institutions, including the judiciary and security forces, he was forced to resign in February 2012.

Yameen's Progressive Party of Maldives (PPM) accused unidentified attackers of trying to

Molotov cocktail

his house Friday night, but said the attempt failed because of rain.

PPM leader and Youth Minister Mohammed Shareef predicted legal challenges regardless of who won the election.

"Given the high stakes involved, irrespective of who wins, there'll be a lot of anger, frustration and finger pointing," Shareef said. "I hope it won't lead to violence."

A host of Western diplomats had flown in to seek to ensure no hitches in the vote in a nation of 350,000 Sunni

Moslem

s.

During his rule, Gayoom packed the judiciary and security forces with supporters, and there are suspicions that even if Nasheed wins, he could still be thwarted.

"I still have doubts he will be allowed to take power," a European diplomat told Agence

La Belle France

Presse before the results were known.

Posted by: Fred || 11/10/2013 00:00 || Comments || Link || E-Mail|| [6457 views] Top|| File under:
Science & Technology
Qatari Fund Invests in BlackBerry
[An Nahar] A Qatari sovereign wealth fund was among a small group of investors who recently contributed $1 billion to Canadian smartphone maker BlackBerry, U.S. securities filings showed Friday.

Qatar Holding LLC joined the group led by BlackBerry's largest shareholder Fairfax Financial Holdings Inc. in making the cash infusion after the company abandoned hopes of finding a buyer earlier this month.

Fairfax had offered to buy the rest of BlackBerry and take it private but backed off at the last minute, opting instead for new management and cash to give it breathing room to restructure.

BlackBerry helped create a culture of mobile users glued to smartphones. But it has lost its luster as many have turned to iPhones or devices using Google


...contributed $814,540 to the 2008 Obama campaign...


's Android software.

In January, BlackBerry unveiled a new platform as it sought to regain lost momentum, but its most recent numbers suggest that has been a spectacular failure.

In September, the company announced that it was laying off 4,500 staff -- or one third of its global workforce -- after losing $965 million in its last quarter as sales plummeted.

Canso Investment Consel Ltd., Markel Corporation and Brookfield Asset Management Inc. were also named as part of the investor group in the U.S. Securities and Exchange Commission filings.
Posted by: Fred || 11/10/2013 00:00 || Comments || Link || E-Mail|| [6458 views] Top|| File under:
Government
The Hidden Flaw in the Obamacare Marketing Plan
[The Fiscal Times] If you had a new product to sell, and needed almost 70 percent of the universe of potential consumers to buy your product in order to be successful, would your investors want to know what you were smoking? Turns out, that's the marketing plan of the President's Affordable Care Act, otherwise known as Obamacare.

Related: Obamacare's $95 Bet on Millennials Buying Insurance


A very bad bet as well.



Emily Wright, a 28-year-old from Johnson City, Tenn., signed up for Obamacare one day after the faulty on-line exchange went live last month and is delighted with her decision. While she would like to think of herself as a "young invincible," in fact she has asthma and may require pelvic surgery.


In contrast, a far more robust Shea Syverson, 26, of Fargo, N.D., decided he can't afford insurance coverage on his cook's salary and that it would be a lot cheaper to pay a penalty than to sign on.


Jonathan Smarjesse, 29, of Springfield, Ill. who spends his spare time hiking, surfing and cycling, is undecided about whether to sign up.

Asked if the uproar over the slew of technical problems besetting the HealthCare.gov website would be a factor in his decision, Smarjesse is dismissive: "That stuff doesn't influence any of my decisions. It's all math."


To the youth, Gov't itself is a giant technical problem, and they're more than capable of spotting a swindle.


The Obama administration must convince 2.7 million millennials like Wright, Syverson and Smarjesse to buy health insurance, or the new government exchanges could be a financial bust.


Surprise! Surprise! Campaign rhetoric and 'free stuff' are quite different than discussing one's payment options.


Since the Obamacare website had its technically nightmarish launch Oct. 1, insurers report that insurance buyers have been much older than expected, according to the Wall Street Journal. Without the right mix of young, healthy SUCKERS!Americans and older, more infirmed people in the risk pool, insurers could suffer steep losses during the first full year of operation in 2014.

If that trend continues, the older, more expensive set of customers who are flocking to the website or contacting regional call centers in pursuit of subsidized coverage could drive up premiums for everyone.

"This was always a dicey situation and now it's even dicier" for the Obama administration, said Bill Hoagland, a former vice president of giant Cigna Health Insurance, who suspects the administration will fall far short of its goals this year.

"I think the jury is still out," he added, but the long term picture could be bleak unless signups by younger, healthier Americans picks up substantially.


Not going to happen unless they are somehow forced to sign up.


Because these younger Americans are usually healthy and rarely rack up huge medical bills, their monthly premiums would make it cheaper for the exchanges to affordably insure 4.3 million other Americans. If you exclude millennials with children--who would likely face stiff medical bills--and those who can stay on their parents' coverage, the number of "eligible" young adults for the exchanges drops to 4 million, according to research by McIntyre and Josh Fangmeier, a consultant for the Center for Healthcare Research & Transformation in Ann Arbor, MI.

A target group as low as 4 million means the Obama administration must convince 67.5 percent of them to buy insurance from an exchange. Health and Human Services Secretary Kathleen Sebelius warned that the numbers to be released next week on the number of Americans who logged on to the website and enrolled for insurance will be "low" because of the technical problems. And insurance companies throughout the country are having far more difficulty recruiting millenials than older Americans, according to the Wall Street Journal.

One reason is that older Americans are more patient and willing to spend hours on the website or contacting call centers than younger Americans. "Obviously, the exchange problems are the first gigantic barrier," said Joseph Antos, a health care expert with the American Enterprise Institute. "And even though young people are far more adept at computer based applications, if the application doesn't work, that doesn't matter."

Moreover, many in their late 20s and early 30s are struggling to find work and have concluded that paying their rent or eating out is more important now than buying insurance.

Finally, many are unfazed by having to pay a tax penalty to the government if they don't sign up. The first-year penalty would be only $95 or 1 percent of household income. It's also unclear whether the Internal Revenue Service would ever get around to assessing the penalties. The earliest the IRS could begin identifying scofflaws is the summer of 2015, after all the 2014 tax returns are processed.

"You have to be able to check who didn't get insurance, which of course is a non-event, so there's no documentation," Antos said. "In other words, it is practically impossible [for the IRS] to identify those who didn't buy insurance unless people want to volunteer. But only an idiot would volunteer that he owes you some money -- and young people aren't that stupid."


If power shifts in the Congress there is a very good chance the law will be repealed and penalties will be forgiven or simply ignored.
Posted by: Besoeker || 11/10/2013 00:00 || Comments || Link || E-Mail|| [6461 views] Top|| File under:
Who's in the News
32
[untagged]
5
Arab Spring
3
Govt of Syria
3
Govt of Pakistan
2
al-Qaeda in Pakistan
2
al-Shabaab
1
TTP
1
Hezbollah
1
Boko Haram
1
Lashkar e-Jhangvi
1
Taliban
1
Thai Insurgency
1
Houthis
1
Govt of Iran
Bookmark
E-Mail Me
The Classics
The O Club
Rantburg Store
The Bloids
The Never-ending Story
Thugburg
Gulf War I
The Way We Were
Bio
Merry-Go-Blog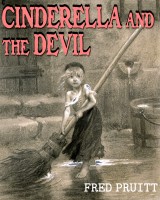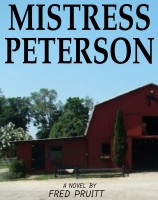 On Sale now!


A multi-volume chronology and reference guide set detailing three years of the Mexican Drug War between 2010 and 2012.

Rantburg.com and borderlandbeat.com correspondent and author Chris Covert presents his first non-fiction work detailing the drug and gang related violence in Mexico.

Chris gives us Mexican press dispatches of drug and gang war violence over three years, presented in a multi volume set intended to chronicle the death, violence and mayhem which has dominated Mexico for six years.
Click here for more information


Meet the Mods
In no particular order...


Steve White
Seafarious
Pappy
lotp
Scooter McGruder
john frum
tu3031
badanov
sherry
ryuge
GolfBravoUSMC
Bright Pebbles
trailing wife
Gloria
Fred
Besoeker
Glenmore
Frank G
3dc
Skidmark
Alaska Paul



Better than the average link...



Rantburg was assembled from recycled algorithms in the United States of America. No trees were destroyed in the production of this weblog. We did hurt some, though. Sorry.
3.239.58.199

Help keep the Burg running! Paypal: