-Lurid Crime Tales-
US opens criminal probe linked to Panama Paper revelations: ICIJ
[AlAhram] US Justice Department has opened a criminal investigation involving the leaked Panama Papers on offshore shell companies, according to an official letter to the group that brought the records to light.

The letter from the office of Manhattan US Attorney Preet Bharara, obtained by AFP Wednesday, asks to discuss the investigation with the International Consortium of Investigative Journalists, which worked with media outlets to reveal the documents.
Posted by: trailing wife || 04/22/2016 00:00:00 || Comments || Link || E-Mail|| [10794 views] Top|| File under:
-Signs, Portents, and the Weather-
Rats! Several big U.S. cities seeing surge in rodent complaints
[USA Today] CHICAGO-- Some citizens of America's great cities probably wouldn't mind a visit from the Pied Piper right about now.

Several major U.S. cities--including Boston, Chicago, New York and Washington, D.C.-- have seen significant surges in rat complaints from their residents in recent months, according to city data reviewed by USA TODAY.


I'll take American urban politics for $500.
Posted by: Besoeker || 04/22/2016 03:16 || Comments || Link || E-Mail|| [10795 views] Top|| File under:
Bangladesh
BB officials guilty of gross negligence
[Dhaka Tribune] In an interim report, the probe body on the Bangladesh Bank reserve heist has found gross negligence and lack of knowledge at the central bank that led to the theft of $101 million.

The committee has recommended that the government undertake massive reform at the central bank, suggesting massive restructuring in terms of administrative, institutional, and technological upgrades.

Former Bangladesh Bank governor Mohammed Farashuddin, who led the probe body, handed over the report to Finance Minister AMA Muhith on Wednesday evening. Both the minister and the committee have refused to comment on the findings.

However,


there's more than one way to stuff a chicken...


sources said the probe team held

bigwig

s of the Forex Reserve and Treasury Management Department to be responsible for gross negligence in their duties, leading to the heist.

It suggested action against the central bank officials as they did nothing when abnormalities emerged in parts of the bank's network linked to the SWIFT system.

The report said the probe had found that the bank's staff were unaware for several months that the security software on the Real-Time Gross Settlement Systems (RTGS), which is linked with SWIFT system, had been missing. As a result, hackers injected their malware into the bank's network and collected information from the RTGS without any barrier.

Before that, the security software had also failed three times this year but the issue was ignored, the report revealed.

Sources said the probe team had observed in the report that Bangladesh Bank's Forex Reserve and Treasury Management Department officials did not realise the implications of the anomalies that had been noticed during the heist.
Posted by: Fred || 04/22/2016 00:00 || Comments || Link || E-Mail|| [10793 views] Top|| File under:
Britain
Obama arrives in UK with royal lunch, Brexit on the menu

[FRANCE24] US President Barack Obama
I mean, I do think at a certain point you've made enough money...
arrived in

Britannia

on Thursday, where he is set to wade into the poisonous Brexit debate and have lunch with Queen Elizabeth II.

Air Force One touched down at London Stansted Airport, northeast of the British capital, at around 9:45 pm (2045 GMT), beginning what is Obama's fifth and likely final presidential visit to the kingdom.

The president, along with First Lady Michelle Obama, will pay tribute to the queen, who turned 90 on Thursday, when they meet at Windsor Castle, west of London.

"The president has very much enjoyed his engagements with the queen over the years," said top Obama foreign policy aide Ben Rhodes.

The queen has reigned since 1952, during which time she has met with a string of US presidents from Harry Truman to Obama, who leaves office in January.

The popular monarch has little influence on politics despite her role as head of state, but over the decades she has been a figurehead and ballast for Britons navigating imperial decline, the Cold War and political tumult.

During birthday celebrations Thursday, Prime Minister
David Cameron
... has stated that he is certainly a big Thatcher fan, but I don't know whether that makes me a Thatcherite, which means he's not. Since he is not deeply ideological he lacks core principles and is easily led. He has been described as certainly not a Pitt, Elder or Younger, but he does wear a nice suit so maybe he's Beau Brummel ...
hailed her as "a rock of strength for our nation".

Posted by: Fred || 04/22/2016 00:00 || Comments || Link || E-Mail|| [10795 views] Top|| File under:
Caribbean-Latin America
Venezuela enforces blackout amid power shortage
[Iran Press TV] Venezuela is to enforce power cuts in 10 of its 23 states amid economic doldrums that have brought about rampant power crisis across the country.

"Each user will have a temporary suspension of four hours a day. The plan will last approximately 40 days," Electricity Minister Luis Motta said on Thursday.

Caracas has been resorting to ad hoc measures to tame its deep recession, triple-digit inflation, and dire shortages of medicines and basic commodities, such as toilet paper and cooking oil.

Last week, the government said it was shifting the country's time zone forward by 30 minutes to save power. The administration blames the power crisis on El Nino heatwaves, which lead to drought thus parching the country's rivers and choking the output at its hydroelectric dams.

Falling oil prices have also taken their toll on the country.

Posted by: Fred || 04/22/2016 00:00 || Comments || Link || E-Mail|| [10795 views] Top|| File under: Commies
Caucasus/Russia/Central Asia
Russia extraditing Uzbeks to face 'pervasive' torture: Amnesty
[ENGLISH.ALARABIYA.NET] Amnesia Amnesty International on Thursday condemned Russia for sending migrants colonists and asylum seekers back to its highly repressive ex-Soviet ally Uzbekistan where they face "pervasive" use of torture.

The rights group accused Russia in a new report of being "partners in crime" with Uzbekistan, a Central Asian country ruled by dour former Communist strongman Islam Karimov since 1991.

Amnesty urged Moscow to stop extraditing or facilitating the forcible removal of Uzbeks who face the "real risk of torture" and "manifestly unfair trials."

"The Russian authorities are not simply turning a blind eye to torture and injustice in Uzbekistan, they are lending a helping hand," said John Dalhuisen, Amnesia Amnesty International's director for Europe and Central Asia.

Hundreds of asylum seekers, refugees and labor migrants colonists have been

kidnapped

or forcibly returned from Russia to Uzbekistan since 2014, said the report, based on interviews with lawyers, activists and survivors of torture.

Despite "overwhelming evidence that torture continues unabated in Uzbekistan," Russia continues to return alleged opponents of Karimov's regime, it said.

Those sent back undergo "incommunicado detention, torture and other ill treatment to force them to confess," Amnesty said.

"They face unfair trials that result in long prison sentences served in cruel, inhuman and degrading conditions."

Uzbekistan, which hosted United States Secretary of State John F. I was in Vietnam, you know Kerry
Former Senator-for-Life from Massachussetts, self-defined war hero, speaker of French, owner of a lucky hat, conqueror of Cambodia, and current Secretary of State...
last year, denies the use of torture.

A relative of an asylum seeker forcibly returned to Uzbekistan in 2014 told Amnesty that his torturers "kicked in almost all of his teeth... He has only tiny splinters sticking out from his gums."

"They are killing him slowly," the unnamed relative said.

Amnesty accused Russia of prioritizing "good relations and mutual interests" over international human rights
...which are usually entirely different from personal liberty...
obligations.

It claimed Russia has colluded in "abductions and forced returns" and circumvented emergency orders by the European Court of Human Rights to halt extradition.

Posted by: Fred || 04/22/2016 00:00 || Comments || Link || E-Mail|| [10795 views] Top|| File under:
Economy
Ford to export its F-150 Raptor pickup to China
[USA Today] Ford is going to export its ultimate high-performance pickup truck to China -- showing how wealthy Chinese consumers' appetites for American vehicles extend to some of the most extreme models.

The new version of the Ford F-150 Raptor SuperCrew arrives in China in 2017. It'll be an off-road beast packing massive power combined with a special chassis and suspension meant to take on rocks or the toughest terrain. The automaker says the design will "enable it to travel fast over challenging desert landscapes" -- including, it adds, the Gobi Desert.

Raptor will arrive with little modification -- the most noticeable being some small lights added to the roof to comply with Chinese highways laws -- but off-road enthusiasts there already know it well. Ford has been watching reports out of China that consumers have been paying up to $160,000 for the precious few Raptors from the vehicle's past generation that were imported one by one.

"We're seeing demand for it," says Henry Ford III, a descendant of the automaker's founder and global marketing manager for Ford Performance. "Chinese customers love products that are fun."
Posted by: Besoeker || 04/22/2016 05:55 || Comments || Link || E-Mail|| [10795 views] Top|| File under:
Intel Lays Off 12,000 After Seeking 14,523 H1B's
[Breitbart] Technology giant Intel announced April 19 it will fire 12,000 skilled U.S.-based professionals -- after already swelling its workforce with 14,523 requests in Washington D.C. since 2010 for visas to import foreign professionals through the controversial H-1B and Green Card programs.

The company said the layoffs were part of a restructuring plan to help shift its focus from desktop PCs to mobile devices. But the company is very profitable, and first-quarter 2016 profits were 14 percent above predictions.

Amid the layoffs, Intel is one of the nation's largest users of the H-1B outsourcing program which allows companies such as Disney and Abbot Laboratories to replace white-collar American professionals with cheaper professionals from India, China, and other countries.
Posted by: Besoeker || 04/22/2016 05:38 || Comments || Link || E-Mail|| [10795 views] Top|| File under:
Europe
Greece: We need debt write-off not austerity
[Iran Press TV] Greek Prime Minister Alexis Tsipras says the country cannot accept any more austerity measures, demanding that international lenders write off a good deal of its debt.

"Greece... does not need extra measures. What Greece needs, is an essential debt relief," Tsipras ​said on Thursday.

Greece has been in a state of economic crisis since 2009. The country has received two bailouts worth a total of €240 billion ($272 billion) from its three international creditors ‐ the International Monetary Fund (IMF), the European Commission, and the European Central Bank (ECB).

The issues currently under discussion between the two sides comprise pension reforms, tax hikes, privatizations, and the management of delinquent loans.

EU institutions and the IMF are, meanwhile, bickering on whether the country can meet a primary surplus target equal to 3.5 percent of its gross domestic product in 2018, further slowing the approach towards an agreement that could unlock the direly-needed funds.

Despite the premier's insistence that the country has implemented the austerity measures as required under the terms of its international bailout agreements, a Greek government official reportedly said that Athens and the lenders had most recently made progress in negotiations on further economic reforms.

Posted by: Fred || 04/22/2016 00:00 || Comments || Link || E-Mail|| [10795 views] Top|| File under:
India-Pakistan
FIA unearths Rs2bn online scam hitting 5,000 people
[DAWN] LAHORE: The Federal Investigation Agency has unearthed a Rs2 billion 'online' scam in which more than 5,000 people have been defrauded.

"We have placed in durance vile
Drop the gat, Rocky, or you're a dead 'un!
the prime suspect, Liaquat Ali, from Sialkot. He and nine others are involved in Rs2 billion fraud which they committed by setting up a website - e2click.com - through which they asked people to get registered with them against certain amount and earn profits (by posting and clicking advertisement)," FIA Cyber Crime Punjab
1.) Little Orphan Annie's bodyguard
2.) A province of Pakistain ruled by one of the Sharif brothers
3.) A province of India. It is majority (60 percent) Sikh and Hindoo (37 percent), which means it has relatively few Moslem riots....
Deputy Director Sajjad Bajwa told Dawn on Wednesday.

Mr Bajwa said the owners of e2click.com won confidence of their 'clients' by giving away a few thousands rupees in 'profit'. "Once they start believing that the website is genuine they invest more," he added.

Fraudsters operated website from June to November 2015
He said more than 5,000 people were affected by the scam.

"We have detected Rs200 million in a couple of accounts of the prime suspect. We are conducting raids to arrest his accomplices and will recover the looted money," he claimed.

Giving details, he said Liaquat Ali and Ahsan Raza, along with their family members had launched the website business in Faisalabad


...formerly known as Lyallpur, the third largest metropolis in Pakistain, the second largest in Punjab after Lahore. It is named after some Arab because the Paks didn't have anybody notable of their own to name it after...


in June 2015 and closed it in November the same year. They allegedly had backing of some 'influential politicians' of the district, he added.

"The suspects have also laundered huge sums abroad. A case under money laundering will also be registered against them after getting evidence," Mr Bajwa said.

The FIA has received dozens of complaints against the website owners. "Initially we had no idea of the scale of the fraud. During investigation it turned out to be a scam of billions. Some of the affected people invested up to over Rs10 million to make easy money online," he said.

The FIA has sent the laptops and mobile phones recovered from the suspect for forensic examination.

According to another official, still there are a number of such websites which are fleecing people.

"As it is not easy for the victims to trace such websites on their own, we ask them to approach FIA if they are defrauded online," he said.

Posted by: Fred || 04/22/2016 00:00 || Comments || Link || E-Mail|| [10795 views] Top|| File under: Govt of Pakistan
Home Front: Culture Wars
Urgent memo: Brig. Gen. Christopher M. Short, Cdr, 57th Wing at Nellis AFB, Nevada
[CDR Salamader] Subject: Thunderbird Applicants
Importance: High

Wing Commanders,

I am writing to request your assistance. For some, you are familiar with the request, for others it may be the first time, so please bear with me. I am asking for your help in finding the right pilots for next year's Thunderbird team. Maj Gen Silveria, USAFWC/CC will also write your NAF/CCs asking similar.

The announcement is out and the suspense has passed for the applications for next year's team, but we have only received 15 applications for the three demonstration pilot positions (#3,#6, and #8 narrator/advance pilot). While we have several qualified candidates that many of you submitted, I am lacking the depth in talent we've seen in previous years and I am lacking in diversity of gender, ethnicity and MDS background. Currently 14 white males have applied and zero applicants from the F-15C or F-22. I understand the Raptors are finally in the fight so many are taking their first chance at combat (ok couldn't resist) and choosing not to apply.


And on, and on it goes.
Posted by: Besoeker || 04/22/2016 13:19 || Comments || Link || E-Mail|| [10796 views] Top|| File under:
Home Front: Culture Wars
ESPN Fires Curt Schilling Following Anti-Transgender Facebook Post
NEW YORK (CBSNewYork) -- ESPN has benched Curt Schilling permanently.


The sports network fired the former world champion pitcher following his anti-transgender post on Facebook.


Schilling is a devoted family man and born-gain Christian.


"ESPN is an inclusive company. Curt Schilling has been advised that his conduct was unacceptable and his employment with ESPN has been terminated," the network said in a statement.


Soon enough, our PC Government betters will find an additional use for the 8th Army shoulder patch.
Posted by: Vast Right Wing Conspiracy || 04/22/2016 00:00 || Comments || Link || E-Mail|| [10794 views] Top|| File under:
Who's in the News
31
[untagged]
9
Islamic State
6
Govt of Pakistan
6
Taliban
2
Commies
2
Govt of Syria
2
Arab Spring
2
Hamas
1
Sublime Porte
1
Boko Haram
1
Haqqani Network
1
al-Shabaab
1
Lashkar e-Taiba
1
Houthis
1
TTP
1
ISIL-K
1
al-Qaeda in North Africa
1
Govt of Iran
1
Govt of Saudi Arabia
1
Ansar al-Sharia
Bookmark
E-Mail Me
The Classics
The O Club
Rantburg Store
The Bloids
The Never-ending Story
Thugburg
Gulf War I
The Way We Were
Bio
Merry-Go-Blog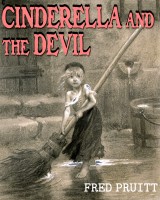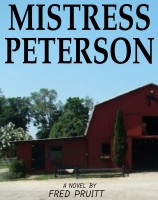 On Sale now!


A multi-volume chronology and reference guide set detailing three years of the Mexican Drug War between 2010 and 2012.

Rantburg.com and borderlandbeat.com correspondent and author Chris Covert presents his first non-fiction work detailing the drug and gang related violence in Mexico.

Chris gives us Mexican press dispatches of drug and gang war violence over three years, presented in a multi volume set intended to chronicle the death, violence and mayhem which has dominated Mexico for six years.
Click here for more information


Meet the Mods
In no particular order...


Steve White
Seafarious
tu3031
badanov
sherry
ryuge
GolfBravoUSMC
Bright Pebbles
trailing wife
Gloria
Fred
Besoeker
Glenmore
Frank G
3dc
Skidmark



Better than the average link...



Rantburg was assembled from recycled algorithms in the United States of America. No trees were destroyed in the production of this weblog. We did hurt some, though. Sorry.
3.235.180.193

Help keep the Burg running! Paypal: