-Lurid Crime Tales-
Brutal attack on tourists in Thailand caught on video
[Fox] A British couple and their son were savagely attacked during a family vacation in Thailand in the latest blow to the country's image as a welcoming tourist paradise. Police said Thursday they have arrested the four suspected attackers.

A video of the attack, which was captured by overhead security cameras and posted this week on social media, has stirred shock and outrage over its brutality and the ages of the victims, a 65-year-old woman and 68-year-old man from Scotland and their 43-year-old son. The attack is the latest act of violence against tourists in the Southeast Asian country.

In the video the family is seen walking down a crowded street in the beach town of Hua Hin on the evening of April 13, amid festivities for the Thai New Year.
Posted by: Besoeker || 04/29/2016 14:58 || Comments || Link || E-Mail|| [6463 views] Top|| File under:
Suspect in Baltimore TV station bomb threat shot by police
[CBSNEWS] A man wearing a panda onesie and a surgical mask who claimed he had a bomb strapped to his chest at FOX45's television station in Baltimore, Maryland, was shot by police after he exited the building.

Earlier, the television station had been evacuated after the suspect entered the lobby and claimed to have a bomb, CBS Baltimore reported.

Baltimore Police spokesperson T.J. Smith told

news hound

s that after the suspect exited the building, he would not comply with officer's orders, and a sniper shot him.

"At this point in time the suspect came out of the building and started advancing towards officers," Smith said.

Smith said the device appeared to resemble an explosive, but was actually some sort of red flotation device stuffed with chocolate candy bars wrapped in aluminum foil with wire connecting them.

"It doesn't not appear this device was capable of actual explosives," Smith said.

Posted by: Fred || 04/29/2016 00:00 || Comments || Link || E-Mail|| [6464 views] Top|| File under:
Bronx raid is biggest gang takedown in NYC history
[FOXNEWS] Law enforcement rescued a Bronx housing project with the biggest takedown in New York City history and now, officials are investigating whether the city's 400,000 public housing residents were being protected in safe conditions as required by federal law, a federal prosecutor announced Wednesday.

U.S. Attorney Preet Bharara told a news conference that nearly 700 New York Police Department officers and federal agents accompanied by helicopters and armored trucks executed pre-dawn raids, taking down two rival

narco gang

s from top to bottom.

By late afternoon, 88 individuals were

in jug

and more were sought in what Bharara described as the biggest gang takedown ever in New York City. The arrests stemmed from charges brought against 120 gang members.

"We bring these charges so that all New Yorkers, including those in public housing, can live their lives as they deserve: free of drugs, free of guns and free of gang violence," he said.

The prosecutor said the arrests culminated a 16-month investigation that began when prosecutors and police decided to address a surge in violence around the Eastchester Gardens housing projects, where more than 2,000 people live.

Dozens of shootings, stabbings, beatings, robberies and the murders of a 15-year-old allegedly stabbed to death and a 92-year-old woman killed in her home by a stray bullet could be traced to two gangs: "2Fly YGz" and the "Big Money Bosses," Bharara said.

"These gangs didn't distinguish between rival gang members and law-abiding residents of the community. If you were in the wrong place at the wrong time, you could be shot, stabbed, even killed," he said.

Posted by: Fred || 04/29/2016 00:00 || Comments || Link || E-Mail|| [6463 views] Top|| File under:
-Short Attention Span Theater-
Army retains decorated Green Beret it planned to kick out over confronting Afghan child rapist
Thank God. Maybe even idiots have their limits.


In a stunning reversal, the U.S. Army decided late Thursday to retain a decorated Green Beret it had planned to kick out after he physically confronted a local Afghan commander accused of raping a boy over the course of many days.

Sgt 1st Class Charles Martland, confirmed the Army's decision to retain him when reached by Fox News, who has been covering the story in depth for the past eight months and first broke the story of the Army's decision in August to kick out Martland over the incident, which occurred in northern Afghanistan in 2011.

"I am real thankful for being able to continue to serve," said Martland when reached on the telephone by Fox News. "I appreciate everything Congressman Duncan Hunter and his Chief of Staff, Joe Kasper did for me."

As first reported by Fox News, while deployed to Kunduz Province, Afghanistan, Martland and his team leader confronted a local police commander in 2011 accused of raping an Afghan boy and beating his mother. When the man laughed off the incident, they shoved him to the ground.

Martland and his team leader were later removed from the base, and eventually sent home from Afghanistan. The U.S. Army has not confirmed the specifics of Martland's separation from service citing privacy reasons, but a "memorandum of reprimand" from October 2011 obtained by Fox News makes clear that Martland was criticized by the brass for his intervention after the alleged rape. Asked for comment in September 2015, an Army spokesman reiterated, "the U.S. Army is unable to confirm the specifics of his separation due to the Privacy Act."

An Army spokesman said Thursday that Martland's status has been changed, allowing him to stay in the Army in a statement to Fox News.

"In SFC Martland's case, the Army Board for Correction of Military Records determination modified a portion of one of SFC Martland's evaluation reports and removed him from the QMP list, which will allow him to remain in the Army," said Lt. Col. Jerry Pionk.

Martland's former Special Forces team leader, now out of the Army and living in New York said the Army is a better place with Martland in its ranks.

"This is not just a great victory for SFC Martland and his family- I'm just as happy that he can continue to serve our country and inspire his peers, subordinates and officers to be better soldiers. Charles makes every soldier he comes in contact with better and the Army is undoubtedly a better organization with SFC Martland still in its ranks," said Martland's former team leader Danny Quinn when reached by Fox News Thursday.

Quinn is a 2003 graduate of West Point.

"I am thrilled beyond words that my brother is able to continue his career of service to country. The relentless defense of Charles as a soldier and a man of integrity by his friends, family and colleagues sent a clear message that abhorrent decision making made in the interest of self promotion and lacking common sense will not be tolerated. Charles is where he belongs. He is an elite warrior. He belongs on the front lines. Our enemies last vision in this life should be of Martland's face. They have earned that right," said Casey a former Special Forces teammate of Martland's who asked that only his first name be used due to the sensitive of his current work.

The American Center for Law and Justice, who was involved with a writing campaign to save keep Martland in the Army, called the decision a "significant victory."

"The decision by the Army to retain this hero is long overdue and represents a significant victory for SFC Martland," said Jay Sekulow, Chief Counsel of the ACLJ. "Justice has been served. The U.S. military has a moral obligation to stop child sexual abuse and exonerate SFC Martland for defending a child from rape. The Army finally took the corrective action needed and this is not only a victory for SFC Martland, but for the American people as well."

"The Army did the right thing and we won -- the American people, won," said Rep. Duncan Hunter, R-Calif., a Marine veteran who served in Iraq and Afghanistan, in a phone interview with Fox News. "Martland is who we want out there."

Lawmakers were not the only ones who supported Martland's case.

One famous Hollywood actor also weighed in.

Harvey Keitel of "Pulp Fiction" and "Reservoir Dogs" fame also asked the Army to reconsider their decision.

Martland grew up south of Boston, in Milton, Mass. An all-state football player in high school, he set his sights on playing college football after graduating in 2001. Martland went for the Florida State University team, which just finished a season ranked fourth in the nation.

He made the team, impressing legendary head coach Bobby Bowden and famed defensive coordinator Mickey Andrews. Still, he often remained on the sidelines.

When Pat Tillman, a former NFL football player who volunteered for the Army Rangers, was killed in Afghanistan in 2004, he saw Tillman's sacrifice as motivation to apply for another elite program.

Martland dropped out of college and graduated in 2006 from Special Forces Qualification Course, one of the U.S. military's toughest training programs. Over the years he became a jumpmaster, combat diver and sniper.

After a deployment to Iraq in 2008, he deployed to Afghanistan in January 2010 as part of a 12-man unit. He and his team found themselves fighting large numbers of Taliban militants in volatile Kunduz Province.

In 2014, three years after being sent home from Afghanistan, Martland was runner-up Special Warfare Training Group Instructor of the Year from a pool of 400 senior leaders in Special Forces.
Posted by: gorb || 04/29/2016 12:28 || Comments || Link || E-Mail|| [6483 views] Top|| File under:
Caribbean-Latin America
Colombia legalizes same-sex marriage
[DW] Colombia's constitutional court has given the go-ahead for gay couples to marry. The decision is a milestone in the traditionally Catholic country.
Posted by: Fred || 04/29/2016 00:00 || Comments || Link || E-Mail|| [6480 views] Top|| File under:
China-Japan-Koreas
N.Korean Arms Dealers Run Out of Safe Havens
North Korea's sources of hard currency overseas are drying up as even friendly countries implement UN sanctions against the regime and expel its arms dealers.

Vietnam on April 23 deported Choe Song-il, who has been blacklisted by the UN Security Council for overseeing North Korean arms sales in Southeast Asia, Voice of America reported on Thursday. Choe had been living in Vietnam since 2013, where he allegedly managed revenues from arms exports and personally delivered the cash to Pyongyang.

He was placed on the UNSC blacklist in March, which obliges UN member nations to freeze his assets and expel him.

North Korea fought on the North Vietnamese side in the Vietnam War and the two countries have since maintained relatively friendly ties.

Egypt has also deported three blacklisted North Korean officials, according to Radio Free Asia. Two were representatives of the Korea Mining Development Trading Corporation (KOMID), which is also under U.S. sanctions. The third was a state security agent. The three North Koreans apparently went to Egypt clandestinely and tried to sell arms to African and Middle Eastern countries.

RFA reported that North Korean Ambassador to Egypt, Pak Chun-il "played a key role" in establishing the local KOMID branch and is also about to be expelled.

Burma apparently expelled North Korean Ambassador Kim Sok-chol and several KOMID officials there last month. Kim was the first incumbent ambassador to be placed on a U.S. sanctions list on charges of spearheading North Korea's illicit arms exports.

Pyongyang made an estimated US$300 million in hard currency from arms sales last year.

Meanwhile, North Korea's traditional allies China and Russia have also shelved business projects with North Korea and barred North Korean ships from their ports. Russian state-run gas company Gazprom last month severed ties with the North for fear that dealing with Pyongyang could risk incurring U.S. and international sanctions. Gazprom had been involved in prospecting for gas deposits and other energy-related ventures with the North.

Last month, Russia turned back a North Korean vessel attempting to dock in the Siberian port of Vostochny.

China earlier this month banned trading of 25 items with North Korea and is barring North Korean ships from its ports.
Posted by: Steve White || 04/29/2016 00:00 || Comments || Link || E-Mail|| [6462 views] Top|| File under: Commies
Two More N.Korean Missiles Fizzle
North Korea fired a couple of medium-range ballistic missiles on Thursday, but the first crashed into the sea and the second also failed, according to military officials here.

The Musudan is an upgraded version of the old Soviet SS-N-6 submarine-launched ballistic missile. It is 12 m long and thought to be able to carry a 650 kg warhead. It is theoretically capable of hitting U.S. military bases on Guam in the West Pacific but does not seem to be working very well.

Another Musudan missile launch on April 15 also failed, killing and injuring several personnel.

The North fired the first missile from Wonsan around 6:40 a.m. and the second in the evening. The first missile did not show up on South Korean military radar but was spotted by a U.S. surveillance satellite.

The North recently deployed two mobile missile launch vehicles near Wonsan, each with a Musudan missile. The North has had about 40 of them warfare-ready since 2007 but seems not to have tested them until recently.

The North is gearing up for a massive Workers Party congress on May 6, the first in 36 years, and the regime is frantically trying to project an image of power as international sanctions begin to bite.
Posted by: Steve White || 04/29/2016 00:00 || Comments || Link || E-Mail|| [6463 views] Top|| File under: Commies
Economy
Oil market to face lack of supply in 3 years: Total CEO
Nurse -- hurry! He's doing that thing again!

[AA.TR] The global oil market will face a lack of supply in three years' time due to expenditure cuts and postponements in mega projects, Patrick Pouyanne, chairman of the Board and CEO of French oil giant Total said Wednesday.

Speaking at 2016 Columbia Global Energy Summit, Pouyanne talked about the difficulties that oil companies are facing under low oil prices.

"Fifteen days after I became the CEO of Total, oil prices collapsed ... and we lost $10 billion in cash flows in two months," he said.

"Due to the huge drop in oil prices, most of the players had to squeeze their cash flows and investments," he added.

Because of oversupply and low global demand, oil prices fell from $115 a barrel in June 2014 to below $30 a barrel in January 2016, marking a 75 percent decline.


WTI crude is $38.46 today, and gas in Chicago is up a buck from the low: now $2.49. So Pouyanne may make his bonus after all...

The CEO noted that total spending in the oil industry also fell gradually during that time -- from $700 billion in 2014, to $500 billion in 2015, and an expected $400 billion for this year.

"Because of less investment in shale oil and in major fields around the world, we will see a supply level this year ... In this industry, if you don't invest, you will have a natural decline in production," he added.

"In the oil business, only two major projects were sanctioned worldwide in 2015 -- one in Norway and one in the U.S.' Gulf of Mexico. It's clearly insufficient ... We will not see immediate impact now of these expenditure cuts, but in 3 or 4 years we will see their impact," he explained.
Posted by: Fred || 04/29/2016 00:00 || Comments || Link || E-Mail|| [6462 views] Top|| File under:
French Muslim shopowner fined for sexist opening hours
[THELOCAL.FR] "Sisters on Saturdays and Sundays only." A Muslim shopkeeper's sexist opening hours falls foul of the law in

La Belle France

.

A Muslim shopkeeper has been fined €500 ($560) for ordering different opening hours for men and women at his store in the French city of Bordeaux, his lawyer said Tuesday.

Jean-Baptiste Michalon, the owner of a general store and who converted to Islam in 2012, created an uproar when he pasted a notice outside the shop in June 2015 indicating different shopping hours for men and women.

"Sisters" were invited to shop on Saturdays and Sundays only, while "brothers" were told they could shop on week days.

Michalon quickly abandoned the plan faced with a swell of negative reaction, and his shop has since closed its doors.

"We put this in place at the request of the sisters who preferred when my wife was behind the counter. It is a shop where we sell clothes," Michalon told AFP at the time.

Michalon's lawyer Tristram Heliot told AFP that the shop owner "admitted it was a blunder and tactless".

Politicians slammed the move, as did Bordeaux's chief Imam Tareq Oubrou.

"We never saw this during the time of the Prophet. Markets were mixed. It seems a bit strange to me in a world where social mixing is an established culture," he said.

Bordeaux Mayor Alain Juppé called out on Twitter for "an end to such a discriminatory practice".

Naima Charai, the head of French equality group ACSE, tweeted her disdain too, saying that gendered opening hours are "unimaginable and unacceptable".

"Respect for the republic should be seven days a week," she wrote.

Marik Fetouh, the deputy mayor of Bordeaux tasked with equality, told French newspaper 20 Minutes that the shop was not in line with typical practices for Muslims in the region.
Posted by: Fred || 04/29/2016 00:00 || Comments || Link || E-Mail|| [6480 views] Top|| File under:
Home Front: Politix
Trump Jabs the Champ for Taller Fence Around White House
[Breitbart] The Secret Service has announced plans for a taller fence for the White House to deter the number of fence jumpers onto the property.

According to a briefing by federal officials, the plan is to build a "taller, stronger" fence to protect the president.

The irony wasn't lost on Donald Trump, who posted a message to Obama on his Facebook page.
Posted by: Besoeker || 04/29/2016 03:52 || Comments || Link || E-Mail|| [6462 views] Top|| File under:
Cruz' ex co-chair in Virginia heads to Syria, praises Assad
[Wash Times] RICHMOND, Va. (AP) - Sen. Ted Cruz's former campaign co-chairman in Virginia has traveled to Syria and promised support for the government of President Bashar Assad, who U.S. officials have repeatedly said has lost the legitimacy to rule the war-torn country.

Virginia state Sen. Dick Black's trip to a Middle Eastern country in the midst of a civil war and his comments in the face of official U.S. foreign policy are highly unusual for a state lawmaker.

Black, an outspoken Republican, is a part-time state senator who has no role in official U.S. foreign policy. Still, he has met with Assad government officials and said he would advocate for better relationships between Assad and the U.S., according to the official Syrian news agency.

"I will be Syria's voice," Black said, according to the news agency.

An aide to Black said Wednesday evening that Black resigned as co-chair of the Cruz campaign in Virginia shortly before his trip. In a resignation letter dated April 21 the aide provided to The Associated Press, Black said he was resigning to "avoid any possible distraction" related to his trip.

In the letter, Black said he was traveling to Syria "in an attempt to restore peace and prevent the slaughter of Christians and other minorities at the hands of the armies of terrorists rampaging across the country."


Black is a decorated USMC Viet Veteran and retired U.S. Army JAG Colonel.





Web Site
Posted by: Besoeker || 04/29/2016 03:25 || Comments || Link || E-Mail|| [6466 views] Top|| File under:
India-Pakistan
Karachi police arrest man for gruesome 'honour killing' of sister
[DAWN] KARACHI: Police on Thursday nabbed
You have the right to remain silent...
a man in Bloody Karachi


...formerly the capital of Pakistain, now merely its most important port and financial center. It is among the largest cities in the world, with a population of 18 million, most of whom hate each other and many of whom are armed and dangerous...


for slitting his sister's throat and letting her bleed to death, the latest case of 'honour killing' in the metropolis.
Continued on Page 49
Posted by: Fred || 04/29/2016 00:00 || Comments || Link || E-Mail|| [6464 views] Top|| File under:
Home Front: Culture Wars
race matters in police shootings
h/t Instapundit


The conventional thinking about police-involved shootings, and some scientific research, has been that black suspects are more likely to be shot than white suspects because of an implicit racial bias among police officers. But now a new study has found exactly the opposite: even with white officers who do have racial biases, officers are three times less likely to shoot unarmed black suspects than unarmed white suspects.

The results come from a laboratory project at Washington State University using highly realistic police simulators, in which actors in various scenarios approach and respond to officers on large, high-definition video screens in an attempt to recreate critical situations on the street. The officers are equipped with real guns, modified to fire infrared beams rather than bullets, and the scenarios can branch into conflict or cooperation, depending on the officers' words and actions.


Now, the number of actual shootings = probability of shooting per encounter times the number of encounters.


A 1978 report found that 60 percent of black suspects shot by the police carried handguns, compared with 35 percent of white suspects. In 2001, a statistical study showed that black people comprised 12 percent of the population but committed 43 percent of the killings of officers.


Posted by: g(r)omgoru || 04/29/2016 12:05 || Comments || Link || E-Mail|| [6481 views] Top|| File under:
Who's in the News
34
[untagged]
13
Islamic State
8
Taliban
2
Sublime Porte
2
Commies
1
Govt of Pakistain Proxies
1
Govt of Pakistan
1
Govt of Saudi Arabia
1
Govt of Syria
1
Haqqani Network
1
HUJI
1
al-Qaeda in Pakistan
1
Muslim Brotherhood
1
Ansarullah Bangla Team
1
al-Qaeda in Arabia
1
Boko Haram
Bookmark
E-Mail Me
The Classics
The O Club
Rantburg Store
The Bloids
The Never-ending Story
Thugburg
Gulf War I
The Way We Were
Bio
Merry-Go-Blog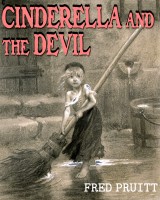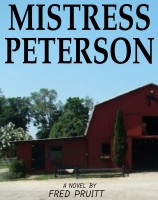 On Sale now!


A multi-volume chronology and reference guide set detailing three years of the Mexican Drug War between 2010 and 2012.

Rantburg.com and borderlandbeat.com correspondent and author Chris Covert presents his first non-fiction work detailing the drug and gang related violence in Mexico.

Chris gives us Mexican press dispatches of drug and gang war violence over three years, presented in a multi volume set intended to chronicle the death, violence and mayhem which has dominated Mexico for six years.
Click here for more information


Meet the Mods
In no particular order...


Steve White
Seafarious
Pappy
lotp
Scooter McGruder
john frum
tu3031
badanov
sherry
ryuge
GolfBravoUSMC
Bright Pebbles
trailing wife
Gloria
Fred
Besoeker
Glenmore
Frank G
3dc
Skidmark
Alaska Paul



Better than the average link...



Rantburg was assembled from recycled algorithms in the United States of America. No trees were destroyed in the production of this weblog. We did hurt some, though. Sorry.
3.235.179.111

Help keep the Burg running! Paypal: