-Lurid Crime Tales-
Protests Over Police Killings Aim at Occupying Interstates
[ABC] Police made dozens of arrests in Louisiana's capital city during weekend protests around the country in which people angry over police killings of young black men sought to block some major interstates.

Riot police in full gear stopped a group of protesters in Baton Rouge late Sunday in their attempt to walk onto Interstate 110 in Baton Rouge, thwarting a protest tactic that social justice activists have increasingly tried in several U.S. cities.

Tensions between black citizens and police have risen since last week's killings of Alton Sterling in Baton Rouge, and Philando Castile in Minnesota by white officers, and a retaliatory attack on white police by a black sniper in Dallas that killed five officers and wounded others.

More than a thousand people left a Black Lives Matter rally in Memphis, Tennessee, and walked up a bridge over the Mississippi River on Sunday night, temporarily blocking all traffic on Interstate 40.

At a West Coast protest, hundreds of people poured into the streets of in Southern California late Sunday night, blocking traffic for several minutes on the 405 Freeway. Authorities told the Los Angeles Times there were no arrests and no reports of violence.

Elsewhere, hundreds blocked a segment of Interstate 94 in Minneapolis-St. Paul on Saturday. And hundreds also blocked motorists recently on part of Interstate 264 in Portsmouth, Virginia. Demonstrators have also tried but failed in recent days to block highways in Atlanta and Columbia, South Carolina.

Some government and law enforcement officials have been outspoken in seeking to discourage protesters from blocking traffic.

"While I appreciate the peaceful intent of this weekend's rallies, I'd ask that we not put our fellow citizens or law enforcement at risk -- which is exactly what attempting to block highways does," South Carolina Gov. Nikki Haley said in a statement.

In Louisiana, some 2,000 people rallied peacefully Sunday outside the Capitol building, State Police Maj. Doug Cain said, calling that initial protest "very organized and peaceful."

Then, by Sunday night, a few hundred people aimed for an on-ramp of Interstate 110 in Baton Rouge.
Posted by: Besoeker || 07/11/2016 09:35 || Comments || Link || E-Mail|| [6483 views] Top|| File under:
Cop Shot in Traffic Stop Ambush Near Ferguson
[Daily Beast] A police officer is in 'bad shape' after being shot in the neck during a routine traffic stop.

An officer shot during a traffic stop in a town near St. Louis, Missouri was described as kind-hearted, outgoing, and a "centerpiece" of the police department by friends and colleagues.

Michael Flamion was shot in the neck during a traffic stop in Ballwin, about 20 miles from Ferguson, on Friday, shortly after a sniper killed five police officers and injured seven others in Dallas, Texas. Flamion is expected to survive.

"Make no mistake, we believe ... that [Flamion] was ambushed, period," St. Louis County Police Chief Jon Belmar said. "It is an unfortunate state of events."
Posted by: Besoeker || 07/11/2016 02:24 || Comments || Link || E-Mail|| [6499 views] Top|| File under:
Muzaffargarh woman hides lover in trunk, suffocates him: police
[DAWN] MULTAN: A woman who was having an affair with her cousin accidentally suffocated him in a trunk after hiding him there when other relatives woke up late at night, police said Sunday.

Married father Mushtaq Ahmed Baloch, 22, was having an affair with his cousin Rani Bibi, a mother of two, and came to her house at night while her family was sleeping, police said.

The noise as Baloch entered the house woke up Bibi's father and brothers-in-law, prompting her to hide him in a large tin storage trunk in her room.

She then placed a padlock on the trunk.

But her in-laws came to search the room and Baloch was forced to cry out for help as he was suffocating, police said.

They did not open the trunk and he died within 15 minutes, police added.
The incident took place in the suburbs of the of Muzaffargarh town, late Saturday night.

"We have tossed in the slammer
Youse'll never take me alive coppers!... [BANG!]... Ow!... I quit!
Bibi's father-in-law and his two sons on murder charges," local

cop shoppe

chief Sardar Mohammad Idrees told AFP.

He said that Bibi's husband was not at home as he had a job in Bloody Karachi


...formerly the capital of Pakistain, now merely its most important port and financial center. It is among the largest cities in the world, with a population of 18 million, most of whom hate each other and many of whom are armed and dangerous...


Muzaffargarh district police chief Muzaffargarh Awais Ahmed Malik confirmed the details.
Posted by: Fred || 07/11/2016 00:00 || Comments || Link || E-Mail|| [6484 views] Top|| File under:
Dallas police shooter accused of sexual harassment in Army
[USATODAY] Micah Xavier Johnson, who authorities say fatally shot five officers in a ruthless ambush in downtown Dallas, was sent back to the U.S. by the Army in 2014 while serving in Afghanistan after being accused of sexual harassment by a female soldier, according to his then military lawyer.

Lawyer Bradford Glendening told the

News Agency that Dare Not be Named

that Johnson was sent back with the recommendation that he be removed from the Army with an "other than honorable discharge."

Glendening, who represented Johnson at the time, told the AP Friday that the recommendation was "highly unusual" since counseling is usually ordered before more drastic steps are taken.

Glendening said Johnson, who served six years in the U.S. Army Reserve, was set to be removed from service in September 2014 because of the sexual harassment incident but instead received an honorable discharge in April 2015 for reasons the lawyer said were unclear.

Johnson served one tour Afghanistan beginning in late 2013, according to the Army. He was a private first class with a specialty in carpentry and masonry.


Posted by: Fred || 07/11/2016 00:00 || Comments || Link || E-Mail|| [6474 views] Top|| File under:
Two arrested in possession of human head wrapped in newspapers
[SOUTHAFRICATODAY.NET] Two people have been jugged
Drop the gat, Rocky, or you're a dead 'un!
in Polokwane after they were found in possession of the head of a woman, Limpopo police said on Sunday.

"Members followed up information about suspects selling human body parts. They followed up the information and stopped the suspected vehicle in Market Street close to the taxi rank," said spokeswoman Colonel Ronel Otto.

"After searching the vehicle they found the head of a woman wrapped in newspapers."

She said it was not yet clear where or when the woman was killed. Her identity was not known.


Posted by: Fred || 07/11/2016 00:00 || Comments || Link || E-Mail|| [6471 views] Top|| File under:
-Short Attention Span Theater-
Russia Putting Up Short Range Radar That Can Detect The F-35 And Other Stealth Planes 310 Miles Away
In other totally unrelated news: Lockheed Martin CEO Says Price of F-35 jets down 57 percent.

Russia's powerful over-the-horizon Podsolnukh (Sunflower) radar is capable of detecting and tracking the F-35 stealth plane or any other fighter jet that was designed to avoid detection.

The Podsolnukh short-range over-the-horizon surface-wave radar is developed by Moscow-based OJSC NPK NIIDAR. The Russian Defense Ministry plans to deploy several of these systems in the Arctic, as well as on Russia's southern and western borders.

The radar is capable of detecting sea surface and air objects at a maximum distance of 500 kilometers (over 310 miles) at different altitudes in line of sight and over the horizon. The Podsolnukh "can simultaneously detect, track and classify up top 300 sea and 100 aerial targets in an automatic mode," the Global Security website detailed.

The Podsolnukh has more to offer. The system could be put online in ten days and needs a team of just three people to stay operational, the media outlet explained. It does not need much power, it is easy to operate and it does not have much equipment. The radar stations have to be placed 370 kilometers apart to receive complete coverage.

Sea- and shore-based OTHR systems are becoming increasingly popular in coastal nations, who want to protect their exclusive economic zones from piracy, smuggling and illegal fishing. They also have military application. The radars could are capable of issuing alerts in case of an invasion or subversive activity.

Three Podsolnukh stations are operational in Russia at the moment. They are located in the Sea of Okhotsk, the Sea of Japan and the Caspian Sea.

The Pentagon is confident in the F-35's ability to perform in combat. "Don't believe the hype," Joe DellaVedova, a spokesperson for the Joint Strike Fighter program office


By making this statement, it suggests that if it is true that this radar can see us coming, that it would indeed be a bad thing. Assuming we actually wanted to attack Russia.


The quality of the radar detection depends upon signal processing and pulse compression.

Traditional limitation of VHF and UHF-band radars is that their pulse width is long and they have a low pulse repetition frequency [PRF]--which means such systems are poor at accurately determining range. As Mike Pietrucha, a former Air Force an electronic warfare officer who flew on the McDonnell Douglas F-4G Wild Weasel and Boeing F-15E Strike Eagle once described to me, a pulse width of twenty microseconds yields a pulse that is roughly 19,600ft long--range resolution is half the length of that pulse. That means that range can't be determined accurately within 10,000 feet. Furthermore, two targets near one another can't be distinguished as separate contacts.

Signal processing partially solved the range resolution problem as early as in the 1970s. The key is a process called frequency modulation on pulse, which is used to compress a radar pulse. The advantage of using pulse compression is that with a twenty-microsecond pulse, the range resolution is reduced to about 180 feet or so.
Posted by: gorb || 07/11/2016 15:37 || Comments || Link || E-Mail|| [6483 views] Top|| File under:
Wow, Karma! Pride of Lions Kills 5 Poachers in Sneak Attack
Despite what sensationalized wildlife specials on TV would have you believe, survival in the wild is not that much different than the way it is in civilized society. While there isn't an exact definition per se, most people in the U.S. would probably agree that "surviving successfully" is usually at least having enough food and water to live, protecting yourself adequately from nature and her destructive ways, and whenever possible, protecting your family and loved ones. Animals survive in the same way. They hunt for food when they need to eat, they build shelters to survive harsh winters and sweltering summers, and they will do anything to protect those they care about.

Once you truly accept this reality, the ideology of poaching and trophy hunting seems so ridiculous. Essentially, poachers believe that for some reason they are above animals and will always be able to outsmart them and their survival instincts. Well, as a group of poachers in Zimbabwe recently found out, this is not always the case.

Even though hunting is outlawed within the national parks of Zimbabwe, ten men were illegally hunting for elephants last month within the park's boundaries when they stumbled upon twenty adult Southwest African lions. The pride of lions were not exactly, you know, expecting human visitors, so they immediately attacked the intruders. The attack was so instantaneous that five of the ten men were killed, three severely injured, and two lightly injured. The animals were mostly unhurt. The men who survived the attack ran to a nearby village for medical help where they were promptly arrested. Ah, karma!


Lions 10, humans 0."


"The men were visibly traumatized by the attack," said Commissioner-General Chihuri,"and after seeing their injuries and the remains of their dead comrades, I can see why. These guys were tough criminals carrying ak-47s, but they were literally shred to pieces and devoured by the lions. I have never seen an animal attack reach this level of violence, and I have seen a lot!"

Chihuri's statement highlights the idiocy of poaching. Equipped with guns and plenty of ego, these men, and all others who poach, trek into nature with a feeling of invincibility unparalleled in nature. While, yes, humans have succeeded countless times at killing animals, there is no guarantee that they will succeed every time. Wild animals may not have had the same technological advancements as humans but they do have one thing that can never be taken from them -- an instinct to survive.

This pride of lions attacked the way they would attack anyone -- zebra, giraffe, rhino, human -- it's all the same to them. At the end of the day, it is simply someone trying to harm their family. The African lion is endangered due to rampant poaching and trophy hunting and may very well go extinct within our lifetime if something is not done. While this incident is tragic in that lives were lost, the fact is that had this gone "according to plan" lives would have still been lost, simply the other way around. What's really tragic is that this whole ordeal could have been avoided if these men had respected the Parks and Wildlife Act and kept out of park. Instead, they will wait to appear in court where they face sentences of up to 25 years in jail and fines of up to $100,000. We hope that the deaths of these men are not in vain and that they at least serve as a spark that encourages poachers to ask themselves: is this all really worth it?


It's not. But that never stopped them before.
Posted by: gorb || 07/11/2016 11:32 || Comments || Link || E-Mail|| [6476 views] Top|| File under:
Spanish bullfighter gored to death on live TV
[USATODAY] MADRID - A bullfighter was fatally gored in Spain in an eastern town — the first professional matador to be killed in the ring in more than three decades.


"That's enterta-a-a-ainment!"


Victor Barrio, 29, was pronounced dead late Saturday by a surgeon at the Teruel bullring. Barrio was first gored in the thigh by the 1,166-pound (530-kilogram) bull's left horn and his body was flipped over.

He was gored a second time in the chest and the blow penetrated a lung and his aorta as the matador was on the ground.

Medics were at his side almost immediately, but attempts to save his life were unsuccessful. The goring of Barrio was broadcast live on television and news of his death stirred widespread reaction ranging from the bullfighting community to well-known politicians.

"My condolences to the family and colleagues of Victor Barrio, the deceased bullfighter this evening in Teruel. Rest in Peace," Spanish Prime Minister Mariano Rajoy tweeted.
Posted by: Fred || 07/11/2016 00:00 || Comments || Link || E-Mail|| [6473 views] Top|| File under:
-Land of the Free
ATF FINAL Rule 41F – Background Checks for Responsible Persons – Effective July 13 2016
On January 4, 2016, the Attorney General signed ATF Final Rule 41F, Machineguns, Destructive Devices and Certain Other Firearms; Background Checks for Responsible Persons of a Trust or Legal Entity With Respect To Making or Transferring a Firearm, amending the regulations regarding the making or transferring of a firearm under the National Firearms Act (NFA). The goal of the final rule is to ensure that the identification and background check requirements apply equally to individuals, trusts, and legal entities who apply to make or receive NFA firearms.

Please note, the forms in PDF format below are not fully Section 508 compliant. We are working quickly to ensure they are accessible for all users of our site.
Posted by: Besoeker || 07/11/2016 08:40 || Comments || Link || E-Mail|| [6507 views] Top|| File under:
Fighting rocks South Sudan, many casualties
[ENGLISH.ALARABIYA.NET] South Sudan's capital was rocked Sunday by heavy arms fire between forces loyal to the president and those of the vice president, causing widespread casualties and raising fears the country is returning to civil war.

The fighting began in the morning and continued until about 8pm local time, when a large thunderstorm seemed to put a damper on the violence, said UN mission spokeswoman Shantal Persaud. She confirmed that a UN armored personnel carrier was hit by a shell at a camp to protect civilians. UN peacekeepers in the vehicle were

maimed

, said witnesses.

"The condition is really very bad. We have a lot of casualties this side, I think around 50 to 60 besides those of yesterday," said Budbud Chol who oversees security at a clinic in the base. "We have civilian casualties. We have rocket-propelled grenades that have landed in the camp which has

maimed

eight people." Among the

maimed

are five children and two women while the rest were men, he said.

At least one person has died in the camp, he said, but he did not know about casualties outside where the fighting was heavy.

The opposition side blamed government forces for starting the fighting Sunday morning with an attack on a rebel base in the Jebel area of the capital. Three helicopter gunships bombed rebel camps, said William Gatjiath Deng, a

front man

for the rebel forces.

South Sudan's army confirmed the Sunday

festivities

but it is not clear how the fighting started, said army

front man

Lul Ruai Koang, who is in the SPLA general headquarters at Bilpham.

The UN Security Council will hold an emergency meeting Sunday to consider the fighting in South Sudan. UN Secretary General
the ephemeral Ban Ki-moon condemned the fighting.

"I am shocked and appalled by the heavy fighting that is currently taking place in Juba. I strongly urge President Kiir and First Vice-President Riek Machar to do everything within their power to de-escalate the hostilities immediately and to order their respective forces to disengage and withdraw to their bases," said Ban in a statement. "This senseless violence is unacceptable and has the potential of reversing the progress made so far in the

grinding of the peace processor

."

Ban confirmed that UN compounds and sites to protect civilians in Juba have been caught in the cross-fire.

About 10,000 Juba residents fled neighborhoods where there was fighting, said Jeremiah Young, policy adviser for World Vision in South Sudan.

"We have seen quite a few individuals packing up and leaving, trying to find shelter, what look like a lot of civilians taking off down the street, carrying their suitcases, their children," he said.

Other residents said they could not leave because of the fighting. "I've gotten calls that I should leave but there was so much gunfire nearby I decided to stay in," said one resident, who insisted on anonymity for her safety.


Posted by: Fred || 07/11/2016 00:00 || Comments || Link || E-Mail|| [6470 views] Top|| File under:
Home Front: Politix
Obama plans major nuclear policy changes in his final months
The Obama administration is determined to use its final six months in office to take a series of executive actions to advance the nuclear agenda the president has advocated since his college days. It's part of Obama's late push to polish a foreign policy legacy that is plagued by challenges on several other fronts.


Great. A nuclear policy conceived by a bunch of pot-addled college kids and not further developed since then. What could possibly go wrong?


President Obama announced his drive to reduce the role of nuclear weapons and eventually rid the world of them in his first major foreign policy speech, in Prague in 2009. In his first years, he achieved some successes, such as the New START treaty with Russia, the Nuclear Security Summits and the controversial Iran deal. But progress waned in the past year as more pressing crises commanded the White House's attention. Now, the president is considering using the freedom afforded a departing administration to cross off several remaining items on his nuclear wish list.

In recent weeks, the national security Cabinet members known as the Principals Committee held two meetings to review options for executive actions on nuclear policy. Many of the options on the table are controversial, but by design none of them require formal congressional approval. No final decisions have been made, but Obama is expected to weigh in personally soon.

"As we enter the homestretch of the Obama presidency, it's worth remembering that he came into office with a personal commitment to pursuing diplomacy and arms control," deputy national security adviser Ben Rhodes told the Arms Control Association on June 6. "I can promise you today that President Obama is continuing to review a number of ways he can advance the Prague agenda over the course of the next seven months. Put simply, our work is not finished on these issues."

Several U.S. officials briefed on the options told me they include declaring a "no first use" policy for the United States' nuclear arsenal, which would be a landmark change in the country's nuclear posture. Another option under consideration is seeking a U.N. Security Council resolution affirming a ban on the testing of nuclear weapons. This would be a way to enshrine the United States' pledge not to test without having to seek unlikely Senate ratification of the Comprehensive Test Ban Treaty.

The administration is also considering offering Russia a five-year extension of the New START treaty's limits on deployed nuclear weapons, even though those limits don't expire until 2021. This way, Obama could ensure that the next administration doesn't let the treaty lapse. Some administration officials want to cancel or delay development of a new nuclear cruise missile, called the Long-Range Stand-Off weapon, because it is designed for a limited nuclear strike, a capability Obama doesn't believe the United States needs. Some officials want to take most deployed nukes off of "hair trigger" alert.

The administration also wants to cut back long-term plans for modernizing the nation's nuclear arsenal, which the Congressional Budget Office reports will cost about $350 billion over the next decade. Obama may establish a blue-ribbon panel of experts to examine the long-term budget for these efforts and find ways to scale it back.

Republican congressional leaders are already warning the administration not to use its final months to take actions they say would betray promises to Congress and weaken the United States' nuclear deterrent. On June 17, Senate Foreign Relations Committee Chairman Bob Corker (R-Tenn.) and Senate Armed Services Committee Chairman John McCain (R-Ariz.) wrote to Obama to warn him not to unravel their deal on nuclear modernization, which they said persuaded Congress to ratify New START. They acknowledged that the current plan may be fiscally unsustainable but pledged to work with the administration to address the shortfalls.

Opponents in Congress also believe the administration is not taking into consideration how big changes in U.S. nuclear policy would affect allies that live under the U.S. nuclear umbrella, especially in Europe and Northeast Asia. But arms control advocates, Democratic lawmakers and former officials are pressing the administration to announce as many new policies as possible. For them, Obama has one last chance to make good on his nuclear promises.

"It's pretty clear the Prague agenda has stalled," said Joe Cirincione, president of the Ploughshares Fund, which supports groups advocating for nuclear nonproliferation. "There isn't anything that the president does that isn't criticized by his opponents, so he might as well do what he wants. He's relishing his last days in office."

By focusing on nuclear weapons, Obama sees an opportunity to cement a foreign policy legacy despite setbacks and incomplete efforts in several other areas. But by doing it unilaterally, without congressional buy-in, and in a hurried way, he risks launching policies that might not last much longer than his presidency.

Posted by: gorb || 07/11/2016 13:15 || Comments || Link || E-Mail|| [6504 views] Top|| File under:
India-Pakistan
368 held for doing a wheelie
[DAWN] LAHORE: The city traffic police had 368 youngsters tossed in the clink
... anything you say can and will be used against you, whether you say it or not...
for doing one-wheelie and rash driving during Eid days in the

picturesque provincial capital

.

In a

blurb

issued here on Saturday, Chief Traffic Officer (CTO) Tayab Hafiz Cheema said the traffic police deserved appreciation for curbing menace of one-wheelie in the city.

He said that nine special squads of the traffic police comprising 92 personnel took part in the drive against one-wheelers during Eid and lodged cases against them in various

cop shoppe

s.

He said the police could not control the menace of one-wheelie without the help of parents and relatives of youngsters.
Posted by: Fred || 07/11/2016 00:00 || Comments || Link || E-Mail|| [6469 views] Top|| File under:
Funeral in absentia held for Edhi
[DAWN] RAWALPINDI: Hundreds of people offered a funeral in absentia for Abdul Sattar Edhi at various places in the garrison city on Saturday.


That's what I want, by gum. Y'all show up and send flowers and stuff, and I'll be in Omaha or Terre Haute, laughing my buttocks off.


The funeral at Liaquat Bagh was arranged by the Punjab
1.) Little Orphan Annie's bodyguard
2.) A province of Pakistain ruled by one of the Sharif brothers
3.) A province of India. It is majority (60 percent) Sikh and Hindoo (37 percent), which means it has relatively few Moslem riots....
Bar Association's Human Rights Committee in which more than 300 people participated, along with Advocate Asad Abbasi and PPP's Nasir Mir.

Mr Mir said Edhi was always there for everyone and that people respected him. He said the people of Rawalpindi will feel alone in times of trouble now that he is no more. Edhi left the message of love and of serving those in need, he said, adding that the best tribute to the late philanthropist would be to serve people and get involved in charity work.
Posted by: Fred || 07/11/2016 00:00 || Comments || Link || E-Mail|| [6473 views] Top|| File under:
Israel-Palestine-Jordan
Somewhere in Israel celebratory gun sex has result Allah intended
[Ynet] Israeli

Moslem

accidentally shot at end of Ramadan dies.

The elderly man was reportedly sitting in his yard on Monday night when he felt something hit him. At first he paid it no mind, but eventually he decided to go to the hospital, following which a bullet was discovered to be lodged in the man's body. He was found to have died on Saturday.

The police estimate that if the bullet was indeed the cause of death, it does not denote premeditated murder, but rather accidental death caused by a stray bullet shot in celebration of either the end of Ramadan or the beginning of Eid al-Fitr.
Posted by: trailing wife || 07/11/2016 00:00 || Comments || Link || E-Mail|| [6468 views] Top|| File under:
Israel AG orders 'examination' into Netanyahu 'matter'
Israel's Attorney General Avichai Mandelblit said on Sunday he had ordered an "examination" into an unspecified affair involving Prime Minister Benjamin Netanyahu, after weeks of media speculation and rumours.

"After receiving information on matters pertaining, among others, to the prime minister," Mandelblit met police and justice officials, after which he decided "to order an examination into the matter," a justice ministry statement read.

"We stress that this is an examination and not a criminal investigation into the prime minister," it read.

The ministry provided no further details, but media said the suspicions involved a money transfer.

A spokesman for Netanyahu said that "as in all of the previous cases" of suspicions against the premier, "this will contain nothing too -- because there's nothing there".

Netanyahu last month acknowledged receiving money from French tycoon Arnaud Mimran, who was on Thursday sentenced to eight years in prison over a scam amounting to 283 million euros involving the trade of carbon emissions permits and the taxes on them.

The allegations against Netanyahu are the latest focused on his spending. In May, the Israeli state comptroller issued a critical report about Netanyahu's foreign trips, some with his wife and children, between 2003 and 2005 when he was finance minister.
Posted by: Steve White || 07/11/2016 00:00 || Comments || Link || E-Mail|| [6469 views] Top|| File under:
Who's in the News
49
[untagged]
8
Islamic State
2
al-Nusra
2
Govt of Pakistain Proxies
2
Hizbul Mujaheddin
2
al-Qaeda
2
Govt of Iran
1
Islamic Jihad
1
Arab Spring
1
Govt of Syria
1
Houthis
1
al-Qaeda in Arabia
1
Ansar Bayt al-Maqdis (IS)
Bookmark
E-Mail Me
The Classics
The O Club
Rantburg Store
The Bloids
The Never-ending Story
Thugburg
Gulf War I
The Way We Were
Bio
Merry-Go-Blog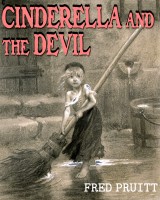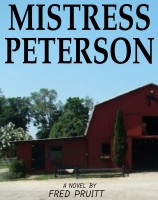 On Sale now!


A multi-volume chronology and reference guide set detailing three years of the Mexican Drug War between 2010 and 2012.

Rantburg.com and borderlandbeat.com correspondent and author Chris Covert presents his first non-fiction work detailing the drug and gang related violence in Mexico.

Chris gives us Mexican press dispatches of drug and gang war violence over three years, presented in a multi volume set intended to chronicle the death, violence and mayhem which has dominated Mexico for six years.
Click here for more information


Meet the Mods
In no particular order...


Steve White
Seafarious
Pappy
lotp
Scooter McGruder
john frum
tu3031
badanov
sherry
ryuge
GolfBravoUSMC
Bright Pebbles
trailing wife
Gloria
Fred
Besoeker
Glenmore
Frank G
3dc
Skidmark
Alaska Paul



Better than the average link...



Rantburg was assembled from recycled algorithms in the United States of America. No trees were destroyed in the production of this weblog. We did hurt some, though. Sorry.
35.172.111.71

Help keep the Burg running! Paypal: