Sheriff: 4 arrested for aiding murder suspect's escape
[WASHINGTONPOST] The Florida murder suspect who disappeared after bolting from a courtroom received help from his girlfriend and three others as part of a plot that had been planned during jailhouse calls and visits, officials said Sunday.

The four have been tossed in the slammer
Youse'll never take me alive coppers!... [BANG!]... Ow!... I quit!
but suspect Dayonte Resiles remains

on the lam

, Broward County Sheriff Scott Israel said.

Israel said Resiles' 18-year-old girlfriend, LaQuay Stern, parked her silver BMW

Eh? How does an 18 year old girlfriend own a BMW?

under a bridge next to the Broward County Courthouse on Friday, where she waited with Winston Russell, 22.

Meanwhile,
...back at the cheese factory, there was only one thought in the mouse's mind: I can do this! I can do this! Then the trap sprung...
two 17-year-old twin brothers went into the courtroom where Resiles, 21, was awaiting a hearing on whether he would face the death penalty in his upcoming trial on charges that he murdered a member of the Halliburton business family during a home invasion robbery almost two years ago.

As Resiles slipped out of his handcuffs and ankle shackles and broke for the door, Israel says at least one of the twins coughed into a cellphone to signal Stern and Russell that he was on his way. Resiles in the hallway shed his jail jumpsuit, fled out a courthouse door and into Stern's car, Israel said. There, Russell gave him clothes and kept for himself in a bag a generic police uniform, Israel said. The uniform's purpose is unknown, Israel said.

Stern and Russell then drove Resiles to an apartment from which he disappeared, Israel said. He said the search remains focused on South Florida but a nationwide alert has been issued. Rewards totaling $20,000 are being offered for his capture.

"The fact that Resiles remains

on the lam

tells me that there are others aiding and abetting in his escape," Israel said.
Posted by: Fred || 07/18/2016 00:00 || Comments || Link || E-Mail|| [261 views] Top|| File under:
Girl, 7, among four hostages barricaded with wanted man in Baltimore Burger King
[BALTIMORESUN] An armed man suspected in a recent rape took four people hostage -- including a 7-year-old girl -- inside a Baltimore Burger King after evading police Sunday, authorities said.

Officers tried to stop the suspect, whom police did not name, to serve him an arrest warrant on the northwest side of the city about 11 a.m., when he sped off and led police on a chase to Washington Boulevard and South Monroe Street near Carroll Park, police said.

The man crashed into another car at the intersection about 11:30 a.m. and ran inside the fast food restaurant, where he barricaded himself and the hostages, police said.

The driver of the other vehicle sustained minor injuries, police said.

Tactical units lined up, guns drawn, along the restaurant's exterior wall. An officer with an assault rifle ordered people to clear Carroll Park. Police taped off the

scene of the crime

a block away, and the Foxtrot helicopter unit circled overhead.

The owner of the Burger King franchise paced anxiously along the police line. He declined to be interviewed.

"Our ultimate goal is to end this peacefully for all parties," Baltimore Police Department chief

front man

T.J. Smith said. "We have our negotiators on scene. We have our SWAT team on scene. We've cordoned off the area for safety purposes."

The restaurant is located in the 1700 block of Washington Boulevard. Police asked motorists to avoid the area.
Posted by: Fred || 07/18/2016 00:00 || Comments || Link || E-Mail|| [157 views] Top|| File under:
Shakedown Sharpton: Arizona Man Suing Rev. Al For Stealing From Him
Shakedown Sharpton has struck again, according to an Arizona trucker, who says in a new federal lawsuit that the good reverend promised to help him, then took him for $16,000, The New York Post is reporting.


Forget the paltry $16k, I'm concerned about the theft of oxygen.


"He's a crook, he's a fraud, and that's all he is," complains Reggie Anders Sr., who sought out the Rev. Al Sharpton for help resolving a 2009 discrimination dispute with Verizon.

"He didn't do anything he promised," Anders said Saturday by phone from Mesa, Ariz. "Absolutely nothing."


Mr. Anders should maybe reconsider his news sources?


Anders reached out to Sharpton early last year on the advice of his own minister, the Rev. David Wade of Phoenix. Wade knew Franklyn Richards, the chairman of Sharpton's National Action Network, and set up a meeting. Anders and his pastor flew east for the sitdown at NAN headquarters in Harlem in March 2015.

"I thought he was an honest guy," Anders said of meeting Sharpton. "I thought he would do what he said he would do."

Sharpton promised to go to bat for him against Verizon, a trucking client of Anders he had accused of discrimination and breach of contract in a federal suit that was dismissed in 2014.

Sharpton would "set up mediation meetings" and if need be "put the matter to the media" and even blast the telecom giant on his weekly radio broadcast, according to Ander' lawsuit, filed Friday in Manhattan federal court. All Anders had to do was hand over $16,000. Sharpton was very clear about how he wished to be paid, Anders told The Post. "He wanted cash only. He didn't say why."


Posted by: Blossom Unains5562 || 07/18/2016 00:00 || Comments || Link || E-Mail|| [226 views] Top|| File under:
-War on Police-
Florida police car set on fire; Black Lives Matter note left
[MIAMIHERALD] DAYTONA BEACH, FLA. A police cruiser in Florida was set on fire and a note referencing the Black Lives Matter movement was found nearby.

According to a statement from Daytona Beach Police, dispatch received a call of a vehicle fire at 2:30 a.m. Sunday. Responding officers found a marked Daytona Beach police car fully engulfed in flames in front of the Islamic Center of Daytona Beach.

The car was being used as a "ghost car" to deter crime in the area.

Fire crews responded and put the fire out. No one was injured.

Investigators found a note that said "Black Lives Matter. A. Sterling P. Castile," and referred to police using an expletive. It's unclear exactly where the note was found.

The burning comes amid rising tension nationwide following the fatal police shootings of Alton Sterling in Baton Rouge, Louisiana, and Philando Castile in in suburban St. Paul, Minnesota. Also Sunday, a gunman shot and killed three law enforcement officers in Baton Rouge.
Posted by: Fred || 07/18/2016 09:42 || Comments || Link || E-Mail|| [304 views] Top|| File under:
Sister of slain Baton Rouge officer Montrell Jackson: 'It's coming to the point where no lives matter'
[WASHINGTONPOST] Joycelyn Jackson was already sitting in church when she found herself needing God most. She hadn't yet learned that her little brother Montrell Jackson was among the three officer killed in Baton Rouge when her pastor asked the congregation to send prayers to her family.

"I didn't want to break down in church but it was just something I couldn't hold," Jackson, 49, of Lake Charles, Louisiana, said. "He was a wonderful person. A wonderful person."

Joycelyn Jackson said she understands the anger behind the movement Black Lives Matter but that "God gives nobody the right to kill and take another person's life." Montrell Jackson, 32, was married in the last few years and had a baby boy he adored, she said.

"It's coming to the point where no lives matter," she said, "whether you're black or white or Hispanic or whatever."
Posted by: Fred || 07/18/2016 09:42 || Comments || Link || E-Mail|| [166 views] Top|| File under:
Police: 65 arrested after blocking Baltimore expressway during protest
[BALTIMORESUN] Sixty-five people were enjugged
Drop the rosco, Muggsy, or you're one with the ages!
on Saturday after participants in a march against police brutality blocked Interstate 83 just north of downtown Baltimore.

The arrests created a chaotic scene around Penn Station, where thousands milled around for the annual Baltimore Artscape festival.

The march, which was named and tagged on social media as "Afromation," began at Guilford Avenue and Chase Street, moved through Artscape on Charles Street, then to St. Paul Street and past Penn Station to the I-83 onramp, which was closed for the festival.

"Once on the interstate, they locked arms and blocked traffic along the northbound lanes for a short period of time before officers arrived and began making arrests," Baltimore police

front man

Lt. Jarron Jackson said in an email.

Fifty-five adults and 10 juveniles were arrested. Police said those arrested will be charged with failure to obey and illegally walking on a highway.

Processing was still continuing at midnight, police said.
Posted by: Fred || 07/18/2016 00:00 || Comments || Link || E-Mail|| [378 views] Top|| File under:
Man Killed by Police Officers in Brooklyn After Shooting at Them
[NYTIMES] A man suspected of robbing people at gunpoint in Brooklyn was fatally shot on Sunday by New York City

coppers

after exchanging gunfire with them, the authorities said.

The police responded shortly before 8 a.m. to multiple 911 calls that a man with a gun had robbed at least two people on Debevoise Avenue near Maspeth Avenue in the East Williamsburg neighborhood, the police said.

Officers arrived and encountered the man, described as being in his 30s, who was armed with a .40-caliber pistol, at the Cooper Park Houses, Assistant Chief Jeffrey Maddrey, the Police Department's commander for Brooklyn North, said during a news conference near the scene.

The man, whose identity

Sherlocks

had yet to confirm, started shooting at the officers, firing at least five shots, Chief Maddrey said. He said that

Sherlocks

believed that the officers, who were not identified, fired between 12 and 15 shots, striking the man twice.

The man was taken to Woodhull Medical Center, where he was pronounced dead.
He's dead, Jim!
No officers

were maimed

, the police said. The .40-caliber handgun was recovered at the scene, the police said.

The shooting comes after two recent shootings by

coppers

in Brooklyn in about a week.

A 39-year-old man was killed on Monday by

coppers

responding to a call of a home invasion in the Gravesend neighborhood; the police said the man raised a revolver when he encountered the officers after fleeing the home. And last Sunday, a 31-year-old man, who was described by the authorities as armed and acting erratically on the street in the Prospect-Lefferts Gardens neighborhood, was struck by police gunfire in the hip.
Posted by: Fred || 07/18/2016 00:00 || Comments || Link || E-Mail|| [146 views] Top|| File under:
Dead Baton Rouge shooter identified
The deceased suspect in the deadly shooting of Baton Rouge law enforcement officers appeared to have attacked police on his 29th birthday, CBS News has learned. The suspect has been identified as a black male named Gavin Eugene Long of Kansas City, Missouri, sources tell CBS News. He was born on July 17, 1987.

According to a military source, Long left the Marines in 2010 with an honorable discharge. His final Marine rank was E-5 (sergeant).

One suspect was killed and two others might still be at large, Casey Rayborn Hicks, a spokeswoman for the East Baton Rouge Sheriff's Office, previously said. However, Louisiana state police said Sunday afternoon there is "no active shooter" in Baton Rouge.

The Baton Rouge Advocate reported that two other men were picked up across the Mississippi River in Addis and were being questioned by police as "persons of interest."

Three Baton Rouge law enforcement officers were killed and three others wounded Sunday, less than two weeks after a black man was shot and killed by police here in a confrontation that sparked nightly protests across the city that reverberated nationwide. Police involved in the shooting included officers with the Baton Rouge Police Department and deputies from the East Baton Rouge Sheriffs Office.

Police responded to a report of officers shot at a location on Airline Highway near Old Hammond Highway around 9 a.m., CBS affiliate WAFB reported. A law enforcement source tells CBS News senior investigative producer Pat Milton that police were called to the location on Airline Highway, less than a mile from the Baton Rouge Police Department headquarters, after someone reported a suspicious man with a weapon.

A witness tells CBS affiliate WAFB that he saw a masked man in black shorts and shirt running from the scene where three Baton Rouge law enforcement officers were shot and killed. Brady Vancel said the man looked like a pedestrian running with a rifle in his hand, rather than someone trained to move with a rifle.

Vancel said he'd gone to work on a flooring job on a street behind the gas station where authorities say the shooting occurred. He said he heard semi-automatic fire and perhaps a handgun. He saw a man in a red shirt lying in an empty parking lot and "another gunman running away as more shots were being fired back and forth from several guns."

According to a WSJ source, the deceased suspect was affiliated with an anti-government group.

Posted by: Steve White || 07/18/2016 00:00 || Comments || Link || E-Mail|| [318 views] Top|| File under:
Britain
Britain aims for 1/1/19 Brexit
The minister charged with securing new trade deals for Britain outside the EU said Sunday he was aiming for a Brexit date of January 1, 2019, as London made overtures towards Australia and Canada.

"That's the date I'm working to, which could be brought forward if necessary," International Trade Secretary Liam Fox told the Sunday Times newspaper.

This would involve triggering Article 50 of the EU's Lisbon Treaty, which would start a two-year clock running on Britain's exit from the bloc, by the end of this year.

Before taking office last week following the June 23 vote for Britain to leave the EU, Prime Minister Theresa May indicated she would invoke Article 50 early next year.

Fox revealed that he had opened "very fruitful" trade talks with Canada on Friday, and was reported to be heading to the United States next week.

May also discussed a trade agreement with Australia in a phone call with Prime Minister Malcolm Turnbull on Saturday, her Downing Street office said. Turnbull had expressed his desire for a free trade deal as soon as possible, the statement said.

May had campaigned for Britain to stay in the EU in the referendum but says she will make Brexit "a success".

"One of the ways we will do this is by embracing the opportunities to strike free trade deals with our partners across the globe," she said in the statement.

"It is very encouraging that one of our closest international partners is already seeking to establish just such a deal."

Britain cannot sign trade deals until it legally leaves the EU, but Fox said he would line up agreements for the day Brexit comes into force.

EU leaders are pressing for a quick divorce, but May has urged them to give her time.

One point of delay may be Scotland, which voted to stay in the EU while England and Wales voted to leave, and is threatening independence as a way of staying in the bloc. After talks on Friday with Scottish First Minister Nicola Sturgeon, the leader of the secessionist Scottish National Party, May said she wanted a common British position.

"I won't be triggering Article 50 until I think that we have a UK approach and objectives," May told reporters.

Sturgeon told the BBC on Sunday that this "puts Scotland now in a very, very strong position" to influence events.
Posted by: Steve White || 07/18/2016 00:00 || Comments || Link || E-Mail|| [209 views] Top|| File under:
Caucasus/Russia/Central Asia
Armenian Police Station Attacked; 1 Dead, Hostages Taken
[NYTIMES] About 20 armed supporters of a incarcerated
Drop the rosco, Muggsy, or you're one with the ages!
opposition leader attacked a

cop shoppe

in Armenia's capital on Sunday, killing one officer, wounding four and taking several others hostage, police said.

The attackers demanded the release of Jirair Sefilian, who was tossed in the calaboose
Maw! They're comin' to get me, Maw!
last month, and the opposition group repeated its call for the government to resign.

Police cordoned off the area around the station in Yerevan's Erebuni district, bringing in armored vehicles and construction equipment to block the road, and said negotiations were being conducted with the assailants for them to give themselves up and release the hostages.

"If they don't listen to our appeal, we will neutralize them, because killers cannot be dealt with in any other way," said Armenia's deputy police chief, Unan Pogosian. "But for now we are continuing the negotiations."

He said the attackers killed Col. Artur Vanoyan and shot three other

coppers

and a police cameraman, while none of the attackers was

maimed

. The assailants allowed the

maimed

to be taken to hospitals but continued to hold six

coppers

hostage.

Their only demand was the release of Sefilian, according to the deputy police chief, who said this was out of the question.

An opposition member of parliament, Nikol Pashinian, who went to the station to meet with the attackers, urged both sides to exercise restraint. He said the attackers had combat experience from the war with neighboring Azerbaijan in the 1990s and "don't plan to retreat" if the

cop shoppe

is stormed.
Posted by: Fred || 07/18/2016 00:00 || Comments || Link || E-Mail|| [142 views] Top|| File under:
China-Japan-Koreas
N.Korea Suspected of Preparing Fresh Nuke Test
Lively movement of vehicles, supplies and equipment, has been detected recently near the North Korea's nuclear test site in Punggye-ri in remote North Hamgyong Province.

In an article written for the website 38 North on Monday, the often reliable military boffin Joseph Bermudez said that satellite imagery from last Thursday indicates supplies and equipment, small vehicles and several mine ore carts at the facility.

"Based on imagery alone, it is not possible to determine whether this activity is for maintenance, excavation or preparation for a fifth nuclear test," Bermudez wrote. "Nevertheless, it is clear that North Korea is ensuring that the facility is in a state of readiness that would allow the conduct of future nuclear tests should the order come from Pyongyang."

A Unification Ministry official said, "The North Korean regime is ready to conduct another nuclear test whenever [leader] Kim Jong-un gives the order."

But a military spokesman here said further analysis is needed and there are "no signs of a test yet."
Posted by: Steve White || 07/18/2016 00:00 || Comments || Link || E-Mail|| [246 views] Top|| File under:
The Grand Turk
Erdogan, Putin to meet in August
[RFE/RL] Turkish state media reports President Recep Tayyip Erdogan will meet Vladimir Putin in August, their first face-to-face meeting since a rapprochement in late June following the downing of a Russian warplane in November 2015. Presidential sources said the meeting will take place during the first week of August.

Ankara and Moscow said on July 17 that Putin had called Erdogan earlier to express his support in the wake of the recent coup attempt in Turkey. A statement from Erdogan's office said Putin had said Moscow stood by "Turkey's elected government."

Putin also discussed the safety of Russian tourists "under the current complicated conditions," the Kremlin said.

Russian charter flights carrying tourists to Turkey resumed this month after restrictions on tourism to Turkey were officially lifted. Russia had imposed sanctions after Turkey shot down a Russian warplane at the Syrian border, causing the death of a Russian pilot.

The two nations repaired relations after Erdogan sent a letter to Putin that expressed condolences to the dead pilot's family.
Posted by: ryuge || 07/18/2016 00:00 || Comments || Link || E-Mail|| [227 views] Top|| File under:
Government
Debt to top World War II peak within 20 years
Lawmakers have twisted themselves in knots in recent years to get the federal budget "under control."

But a new report Tuesday shows that those efforts have not done enough to rein in the country's debt, which remains on track to hit historically high levels within 20 years.

The reason is not mysterious: Lawmakers have focused on making cuts to the smallest part of the budget, and not the parts that are actually driving the debt higher.

On top of that they've expanded the menu of permanent tax breaks.

End result: Without changes to current law, the United States' debt could rise to 141% of the size of the economy by 2046, up from 75% today, according to the Congressional Budget Office.

The historical peak of 106% following World War II could be exceeded by 2036 -- or even sooner.

"The prospect of such large debt poses substantial risks for the nation and presents policymakers with significant challenges," the CBO noted in its long-term budget outlook.

The biggest drivers of the debt are spending on Medicare and other major health programs, along with Social Security and interest on the country's debt.

That's because demand on those entitlement programs is going up as the population ages and Americans live longer. In 30 years, the CBO expects that half of all federal government spending will go to programs supporting people 65 and older.

On top of that, interest payments on the debt are expected to balloon as well.

Meanwhile, the spending on everything else is on track to fall to levels not seen in more than 50 years. That includes everything from education to defense to research to cybersecurity to environmental protection to national parks. The CBO estimates this "discretionary" spending will drop to 5.2% of GDP by 2026, down from 6.5% today.

These low levels are partly due to a series of across-the-board cuts that were agreed to in 2011 to resolve the debt ceiling crisis. And it's partly due to a number of politically targeted cuts to agencies like the IRS.

Where do the candidates stand?

Neither Hillary Clinton nor Donald Trump have offered any plans to improve the country's debt outlook.


Hey, I know, let's cut the deficit instead!


But Trump's proposals would worsen it considerably, according to a number of analyses, most recently from the bipartisan Committee for a Responsible Federal Budget.


Who are these guys? Are they reputable?


Trump frequently laments the country's current debt load of $19 trillion and counting, but his policy proposals -- and most significantly his tax plan - would add an estimated $11.5 trillion to the debt in the first decade alone, the CRFB estimates.

Clinton's policies would also add to deficits in the first decade - but by far less: an estimated $250 billion, not including changes she announced in the past week to her health and college proposals.


Why are we comparing Trump's debts to Hillary's deficits?
Posted by: gorb || 07/18/2016 14:20 || Comments || Link || E-Mail|| [309 views] Top|| File under:
India-Pakistan
Strangled Qandeel after drugging her, brother confesses
[DAWN] The brother of slain social media celebrity Qandeel Baloch was tossed in the slammer
Please don't kill me!
by police in Dera Ghazi Khan late Saturday night and confessed to killing her in the name of 'honour'.

Qandeel, who was also a model and an actress, was strangled to death in her house in Multan's Karimabad area in the early hours of Saturday morning. Her father claimed that she was killed by her younger brother, Waseem, in the name of honour.

Waseem, accompanied by police, confessed in a

presser

that he had drugged and strangled his sister, adding that the motive behind the murder was that "she brought dishonour to the Baloch name" due to risque videos and statements that she posted on social media.

"There are other issues as well... Like the maulvi issue," he said, in a apparent reference to a recent controversy surrounding Qandeel's selfies with Mufti Qavi.

"She was on the ground floor while our parents were asleep on the roof top," he continued. "It was around 10:45 pm when I gave her a tablet... and then killed her.

"She wasn't aware I was killing her," he said.

Waseem said he acted alone. "I am not embarrassed at all over what I did," he said.

City police chief Azhar Akram said Waseem had killed her by covering her mouth and nose. "After that he fled to Dera Ghazi Khan with two of his friends. We are working on catching the friends and I expect they will also be caught soon. After speaking to them, we will be able to determine whether they were involved or not."

Azhar said authorities will charge Azeem with carrying out a so-called honour killing and seek the "maximum punishment".

Qandeel's father, Muhammad Azeem said in a First Information Report that his daughter came to Multan from Bloody Karachi


...formerly the capital of Pakistain, now merely its most important port and financial center. It is among the largest cities in the world, with a population of 18 million, most of whom hate each other and many of whom are armed and dangerous...


to celebrate Eid with the family. He said that Waseem, 25, also came to meet them on July 14.

He said that he along with his wife went to sleep on the rooftop while Qandeel slept in a room where Waseem strangled her to death as he was against her working in showbiz.

Relatives and residents carry the coffin of social media celebrity, Qandeel Baloch during her funeral in Shah Sadar Din village, around 130 kilometers from Multan. -AFP

Posted by: Fred || 07/18/2016 00:00 || Comments || Link || E-Mail|| [165 views] Top|| File under:
Qandeel laid to rest
[DAWN] MULTAN: The funeral prayers of model and social media star Qandeel Baloch, who was murdered by her younger brother, were offered in her ancestral village Shah Saddardin in Dera Ghazi Khan district on Sunday.

Later, she was laid to rest in a local graveyard.

Meanwhile,


...back at the comedy club, Boogie was cracking himself up, but nobody else seemed to be getting the non-stop jokes...


a duty magistrate in Multan remanded her brother and confessed killer, Waseem, in police custody for three days.

Qandeel's body was taken to her village, where a large number of people had gathered, in the morning.

Before the funeral, women relatives of Qandeel applied henna to her hands and feet as per local tradition. Her mother repeatedly kissed her hands, according to sources. Her brothers and two married sisters were present to perform her last rites.

Talking to media personnel, Qandeel's father, Mohammad Azeem said he would pursue the case against Waseem.

"She was my son, not a daughter. I have lost my son. She supported all of us, including my son who killed her," he added.

His sons were unhappy over "her achievements" and turned against her even though she supported them, he said.

The residents of the village condemned the killing of Qandeel, terming it "a brutal act".

City Police Officer Azhar Akram held a

presser

on Saturday night where Waseem confessed to having killed Qandeel in the name of honour. He said that he had no regrets.


Posted by: Fred || 07/18/2016 00:00 || Comments || Link || E-Mail|| [121 views] Top|| File under:
Who's in the News
51
[untagged]
6
Islamic State
5
Arab Spring
3
Govt of Pakistan
2
Govt of Syria
1
Hezbollah
1
Jamaat-e-Ulema Islami
1
Narcos
1
Sipah-e-Sahaba Pakistan
1
Sublime Porte
1
TTP
1
al-Qaeda in North Africa
1
Boko Haram
1
Govt of Sudan
1
Hamas
Bookmark
E-Mail Me
The Classics
The O Club
Rantburg Store
The Bloids
The Never-ending Story
Thugburg
Gulf War I
The Way We Were
Bio
Merry-Go-Blog
Hair Through the Ages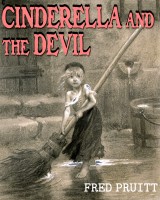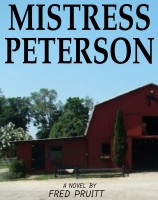 On Sale now!


A multi-volume chronology and reference guide set detailing three years of the Mexican Drug War between 2010 and 2012.

Rantburg.com and borderlandbeat.com correspondent and author Chris Covert presents his first non-fiction work detailing the drug and gang related violence in Mexico.

Chris gives us Mexican press dispatches of drug and gang war violence over three years, presented in a multi volume set intended to chronicle the death, violence and mayhem which has dominated Mexico for six years.
Click here for more information


Meet the Mods
In no particular order...


Steve White
Seafarious
Pappy
lotp
Scooter McGruder
john frum
tu3031
badanov
sherry
ryuge
GolfBravoUSMC
Bright Pebbles
trailing wife
Gloria
Fred
Besoeker
Glenmore
Frank G
3dc
Skidmark
Alaska Paul



Better than the average link...



Rantburg was assembled from recycled algorithms in the United States of America. No trees were destroyed in the production of this weblog. We did hurt some, though. Sorry.
34.200.243.114