-Lurid Crime Tales-
Virginia suspect who allegedly beat Muslim girl to death is an illegal immigrant
[HotAir] Darwin Martinez Torres, 22, appeared in court on Monday to face a murder charge after he got into a dispute with the 17-year-old Nabra Hassanen and a group of her friends in Sterling, North Virginia, the Fairfax County Police Department said.

Martinez got out of the car, assaulted the girl, and beat her with a metal baseball bat, her mother said. Police later found a body believed to be Hassanen's in a Sterling pond about 25 miles outside of Washington DC.

On Monday afternoon it was reported by NBC4: 'ICE has lodged a detainer against (Torres) meaning they believe he's here illegally.'


Since this kills two of the left's favorite narratives (illegals are your friends; white islamophobia) expect this story to be quickly round filed for all the MSM outlets.
Posted by: DarthVader || 06/20/2017 09:40 || Comments || Link || E-Mail|| [6482 views] Top|| File under:
Fleeing Burglar Shoots Back Into Home, Kills Accomplice Running Behind Him
[Breitbart] Bibb County Sheriff David Davis said a burglar fleeing a female resident turned around and shot "back into the house," striking his burglary accomplice in the head and killing him on the spot.


Bibb County, Ga. of course, where else ?


According to The Telegraph, the two suspects were running one behind the other. The one in the lead had the gun and the one following had a television set that he dropped after being startled by the female homeowner.

The suspect who was shot "died in the threshold of the woman's front door."
Posted by: Besoeker || 06/20/2017 08:01 || Comments || Link || E-Mail|| [6478 views] Top|| File under:
Man stabbed to death after bad sammich in Brooklyn apartment building
[Daily News] A threesome in Park Slope spiraled into a deadly attack with bats and knives after one of the participants began filming the sexcapade, police sources said.

The Brooklyn bloodshed left Manos Ikonomidis, 20, dead of three stab wounds in the chest and back. He collapsed on the first floor of a building at 16th St. and Seventh Ave. just after 4 a.m. Monday. Earlier, he'd been locked in a steamy romp with an unidentified woman and 21-year-old Jack Doherty.

"It's something out of a horror movie," stunned building resident Carol Petersen, 37, said. "It's horrible. It's a nightmare."

Doherty was being questioned by police, but was not a suspect in the slaying, sources said.
Posted by: Besoeker || 06/20/2017 01:11 || Comments || Link || E-Mail|| [6466 views] Top|| File under:
Chicago goes high-tech in search of answers to gun crime surge
[BBC] In a cramped office in a police station in Chicago's 11th district, the sound of gunfire is a little computerised ping that rings out a few times a day.

Somewhere in the district a microphone has picked up the percussive sound of a bullet and sent a signal, via California, to the station, which is where Kim Smith hears about it.

Ms Smith, a data analyst from the University of Chicago, works at one of the city's new Strategic Decision Support Centres, where data, technology, and old-fashioned police work are being combined in an effort to control a sudden surge in gun violence.

Seconds after a ping, a large flatscreen monitor displays a Google map of the gunshot location. Another connects to surveillance cameras activated by the shot, sometimes fast enough to see a gunman fleeing, and usually two or three minutes before the first 911 call comes in.

The strategic centres were established in February after more than 4,000 shootings and 762 homicides in 2016 - a massive 59% increase on the previous year and more murders than New York and LA combined. President Trump threatened in January to "send in the Feds" if the city didn't fix "the horrible carnage".

Taking blueprints from similar operations in LA and New York, Chicago PD set up two centres in the city's two most violent districts - Englewood and Harrison, which account for 5% of the city's population but nearly a third of all shootings last year. Eventually there will be six across the city, with initial set-up costs of about a million dollars each.

Chicago PD borrowed civilian data analysts - including Ms Smith - from the University of Chicago in an attempt to make better use of existing technologies like the Shotspotter microphones and more sense of the crime data routinely collected by the department.

The new cutting edge of anti-gun policing in Chicago had a modest start. The Englewood district centre set up shop in a disused line-up room, the partition wall and one-way glass knocked through to make more room. The first strategic meeting of the Harrison district centre was lit by a single lamp in a bare office.

Now there are large flatscreen monitors fixed to the walls displaying live maps and charts, while analysts track data on two or three screens in front of them. Each morning there is a strategic meeting where officers and analysts pore over maps and reports, attempting to predict trends or identify trouble spots.

Using a piece of predictive software called HunchLab, they translate the data into "missions", which can involve anything from talking to local business owners in certain areas to watching certain surveillance feeds at certain times.

And they might be getting results. The two pilot districts - on the South and West sides - have seen a 30% and 39% drop in gun violence so far this year, against a 15% drop city-wide. Chicago Police Deputy Chief Jonathan Lewin, who oversaw the development of the centres, said it was still early days.

"This is still a pilot so it's tough to determine causality," he said. "Is it the process, is it the technology, is it cars being more mobile because we're tracking them more rigorously? That's the million-dollar question."

In reality, the stakes are higher than that. Chicago's murder rate soared last year, breaking 750 for the first time since the violent crime peak of the early 1990s and putting pressure on the police department to try new approaches.
Posted by: Skidmark || 06/20/2017 00:00 || Comments || Link || E-Mail|| [6474 views] Top|| File under:
-Obits-
Otto Warmbier dead; former US prisoner of North Korea was 22
[Fox] Otto Warmbier, the American student who was detained and held in North Korea before being returned back to the U.S. earlier this month, has died, according to his family. He was 22 years old.

News of Warmbier's death follows reports from doctors that he had suffered extensive brain damage and was unresponsive to his surroundings. Officials from the University of Cincinnati Medical Center, which treated the student upon his return, labeled his condition as a "state of unresponsive wakefulness."
Posted by: Besoeker || 06/20/2017 00:00 || Comments || Link || E-Mail|| [6471 views] Top|| File under:
-Short Attention Span Theater-
Another Left-Wing Science Scandal: Round-Up claims shown to be fraudulent
[PowerlineBlog] Glyphosate is the active ingredient in RoundUp, the most widely used herbicide in the world. Glyphosate is a non-selective herbicide, meaning it will kill just about any plant. Since it would kill the crop as well as the weeds, for quite a few years it couldn't be used over the top of an emerging crop. Instead, its use was restricted to lower-value burndown situations, where weeds in a field would be killed prior to planting, or, e.g., to keep down weeds on railroad rights of way.

The first commercially successful genetic modification, carried out by Monsanto, which owned the patents on glyphosate, was to make plants tolerant of glyphosate. A GMO variety, commonly referred to as "RoundUp Ready," would survive a glyphosate application while the weeds in the field would die. The development of glyphosate tolerant crops (soybeans, corn, cotton, eventually others) was a marvel: farmers could apply RoundUp over the top of crops, killing weeds while the crop was unaffected. The result was cheaper food and clothing.

As a bonus, glyphosate was remarkably benign from an environmental standpoint. In general, insecticides are toxic to humans because humans are quite a bit like bugs. Herbicides, on the other hand, are generally not very toxic to humans, because we aren't a lot like plants. But even in this context, glyphosate stood out as a harmless chemical. It targets an enzyme that is found in plants, but not in humans or animals. Moreover, glyphosate breaks down easily and does not persist in the environment. It is pretty much the perfect herbicide (until resistance starts to develop, but that's another story).

This sounds like a win-win situation‐cheaper food, better health, longer lifespans‐but some people irrationally hate genetically modified crops, even though the modification‐in this case, making the corn or soybean plant tolerant of glyphosate‐has nothing to do with its nutritional value. After decades of world-wide experience with glyphosate, it was accepted that the product was safe. So it was a bombshell when the International Agency for Research on Cancer declared, in March 2015, that glyphosate is "probably carcinogenic," based on tests on rodents.

Hundreds of cancer patients promptly sued Monsanto, claiming the company had concealed the danger of carcinogenicity, notwithstanding the fact that it would be hard to find a farmer who hadn't been exposed to glyphosate. The European Union said it would consider IARC's finding when deciding whether to continue to allow glyphosate to be used in Europe. "Environmentalists" had scored a major coup.

But the whole thing turned out to be a fraud. Reuters has investigated, aided by access to deposition testimony in one or more of the lawsuits against Monsanto, which evidently was not subject to a protective order. Briefly put, the author of the IARC's carcinogenicity study, Aaron Blair, an epidemiologist from the U.S. National Cancer Institute, covered up his own research showing that exposure to glyphosate did not lead to a higher incidence of cancer in humans. The story, as reported by Reuters, is astonishing:


Previously unreported court documents reviewed by Reuters from an ongoing U.S. legal case against Monsanto show that Blair knew the unpublished research found no evidence of a link between glyphosate and cancer. In a sworn deposition given in March this year in connection with the case, Blair also said the data would have altered IARC's analysis.

But the data were not considered by IARC because including them would have made the report too long. Or something. You can read the Reuters story, or even this surprisingly sane Mother Jones article, for the details.

It seems obvious that this is another case where left-wing "scientists" concealed data that would have refuted their theory–here, that glyphosate is probably carcinogenic.* Remarkably, despite exposure of the scandal, IARC "stands by its findings." Politics above all.

Given the many scandals that have emerged in recent years, it is reasonable to ask: can liberals be trusted to do science? Unless and until they commit themselves to fundamental reform, something that is not in prospect, my answer is No.
Posted by: DarthVader || 06/20/2017 08:04 || Comments || Link || E-Mail|| [6464 views] Top|| File under:
Drunk farmer 'starts fight with his own pig but dies after having three fingers and his privates bitten off'
A FARMER has died after he brawled with a pig that bit him in the testicles and tore off three of his fingers, it has been reported.

The bizarre incident is said to have occurred in the town of San Lucas Ojitlan, in south-western Mexico.

El Debate reported that farmer Miguel Anaya Pablo, 60, died from an infection caused by the wounds he suffered during the brawl.

Miguel is alleged to have returned home drunk from a party and somehow begun fighting with the pig which he kept in his home.

The animal managed to bite his testicles and severe three fingers of his right hand, the paper claimed, and he was rushed to hospital.

However, he later died due to an infection in the wounds and his body is due to undergo an autopsy, local media reported.

Although the incident has been widely reported in local media, the details have not been independently verified and no news sites ran an image of Miguel.


Posted by: Beavis || 06/20/2017 00:00 || Comments || Link || E-Mail|| [6465 views] Top|| File under:
Afghanistan
3 arrested for gang-raping and murdering 7-year-old girl in Kunduz
[Khaama (Afghanistan)] A group of three people were locked away
Youse'll never take me alive coppers!... [BANG!]... Ow!... I quit!
in connection to the gang-rape and murder of a 7-year-old girl in northern Kunduz province of Afghanistan.

The provincial police chief Gen. Abdul Hamid Hamidi said the minor girl was initially gang-raped by the men and was strangled to death.

He said the incident took place nearly three weeks ago and the men were arrested after the dead body of the girl was found from a yard.

According to Hamidi, the perpetrators of the incident were arrested during the search operation and investigations of the security forces and their cases have been referred to the judiciary institutions.
Posted by: Fred || 06/20/2017 00:00 || Comments || Link || E-Mail|| [6464 views] Top|| File under:
Caucasus/Russia/Central Asia
Armed Russian jet comes within 5 FEET of US aircraft
[FOX] An armed Russian fighter jet buzzed a U.S. Air Force reconnaissance aircraft in the Baltic Sea on Monday, two U.S. officials told Fox News.

The Russian Su-27 jet had missiles under its wings and approached the U.S. Air Force RC-135 recon jet "rapidly," coming within five feet of the American aircraft, the officials said.

Once alongside, the Russian jet was "provocative" in its flight maneuvers and flying "erratically," according to another official.

Since June 2nd there have been over 35 interactions in the Baltic Sea region between U.S. and Russian jets and warships, but the incident Monday morning is notable because the U.S. military considered it "unsafe," according to one official.

The incident comes one day after the Russian Defense Ministry said it would treat any U.S. jet flying west of the Euphrates River in Syria as a potential target, following a U.S. Navy jet's shoot-down of a Syrian jet that was targeting U.S.-aligned fighters.



Related: The Hill - US signals involvement in Syria could escalate
Posted by: Besoeker || 06/20/2017 13:57 || Comments || Link || E-Mail|| [6475 views] Top|| File under:
India-Pakistan
Child, woman among seven hurt in Karachi gunsex orgy
[DAWN] At least seven people received bullet injuries as a result of

gun sex

in different parts of Bloody Karachi


...formerly the capital of Pakistain, now merely its most important port and financial center. It is among the largest cities in the world, with a population of 18 million, most of whom hate each other and many of whom are armed and dangerous...


soon after the Pakistain cricket team defeated India to clinch the Champions Trophy.

"We received seven people with bullet wounds at several government hospitals in Karachi," said Police Surgeon Dr Aijaz Khokhar. The police surgeon added that a child and a woman were also injured. He said that the condition of all those injured was out of danger.

A DSNG engineer belonging to the 24 News channel, Shariq Ishtiaq, sustained bullet wounds when unknown people resorted to firing outside the residence of Pak skipper Sarfraz Ahmad in the Buffer Zone area.

SSP Central Muqaddas Haider confirmed the firing incident and added that engineer was initially taken to Abbasi Shaheed Hospital and later referred to Jinnah Postgraduate Medical Centre.

JPMC Executive Director Dr Seemin Jamali told Dawn that Shariq sustained wounds on his head but his condition was stable.

Dr Jamali further said that 15-year-old Husain Raza was also brought to the hospital from Model Colony with a bullet wound on his abdomen. His condition was said to be serious.

Dr Jamali later said one of the victims had succumbed to injuries.

Two other persons, identified as Faraz, 22, from Lines Area and Sardar Sultan, 30, from Orangi Town were also brought with bullet wounds for treatment at JPMC.

A top police official told Dawn that the police would conduct raids to arrest the suspects involved in jubilation firing. He said spent bullet casings were being collected and information being taken from witnesses to ascertain the identity of the culprits involved in firing incidents in different parts of the city.

Aerial firing incidents were also reported in various area of the country. At least six people sustained injuries from stray bullets in Khyber-Pakhtunkhwa


... formerly NWFP, still Terrorism Central...


's Mardan district only.

In Mardan, a large number of people and media personnel had gathered at the residence of star batsman Fakhar Zaman in Katlang tehsil. The revelers fired shots in the air, set off fireworks and distributed sweets to celebrate Pakistain's win over their arch rival, India.


Posted by: Fred || 06/20/2017 00:00 || Comments || Link || E-Mail|| [6466 views] Top|| File under:
Man allegedly kills niece in the name of 'honour'
[DAWN] A man

rubbed out

his 19-year-old niece and injured another man in the name of 'honour' in Sanghar's Shahdadpur area on Monday.

Darya Khan Talpur Station House Officer Muhammad Younis Jatt said Samina Talpur's uncle, Ghulam Hussain Talpur, confessed to shooting her and the man after allegedly seeing them together in a compromising position.

SHO Jutt said Samina

was struck down in his prime

, whereas the man sustained multiple wounds and was admitted to Civil Hospital Hyderabad

at death's door

.

The police officer said the main accused is the maternal uncle of the female victim.

Samina's body was handed over to her father for burial following a post-mortem examination.
Posted by: Fred || 06/20/2017 00:00 || Comments || Link || E-Mail|| [6466 views] Top|| File under:
Syria-Lebanon-Iran
U.S. Quietly Admits Covert Klingon 'Regime Change' Role in 1953 Iranian Coup
[Free Beacon] The Trump administration has released a long-suppressed and classified government report disclosing U.S. clandestine action in Iran that outlines America's role in the country's 1953 coup, the State Department announced last week in a move that is likely to roil the Islamic Republic.


Can anyone think of a CIA sponsored 'Regime Change' that ended well ?


The report, which details covert U.S. operations in Iran, has been the source of controversy for quite some time, as the former Obama administration had suppressed its publication in a bid to avoid upsetting Iran during diplomatic efforts to foster the landmark nuclear deal.

While a small portion of the report still remains classified, its release marks the first time the United States is officially acknowledging its clandestine role in the 1953 coup against the Iranian government led by Mohammad Mosadeq.

Multiple efforts to force publication of the documents were blocked by the Obama administration during its time in the White House, and it seemed the report would not see the light of day as late as April of this year.

However, the State Department quietly released the detailed report late last week, potentially in an effort to minimize the fallout.

"There is no known evidence that Secretary of State Tillerson participated in the decision to permit publication," according to the Federation of American Scientists, or FAS which has long been tracking the publication.

The State Department did appear to bury the report's release last week.



Very good at that, "burying the reports.'
Posted by: Besoeker || 06/20/2017 01:23 || Comments || Link || E-Mail|| [6465 views] Top|| File under:
Who's in the News
31
[untagged]
5
Islamic State
5
Govt of Iran
3
Govt of Qatar (MB)
2
Moslem Colonists
2
Govt of Syria
2
al-Shabaab (AQ)
2
Govt of Iraq
1
Thai Insurgency
1
Boko Haram (ISIS)
1
Hamas
1
Houthis
1
Maute group (IS)
1
Muslim Brotherhood
1
Seleka
1
Sublime Porte
Bookmark
E-Mail Me
The Classics
The O Club
Rantburg Store
The Bloids
The Never-ending Story
Thugburg
Gulf War I
The Way We Were
Bio
Merry-Go-Blog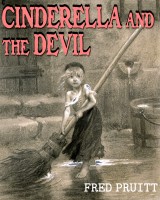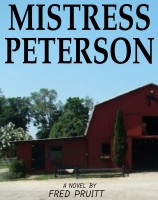 On Sale now!


A multi-volume chronology and reference guide set detailing three years of the Mexican Drug War between 2010 and 2012.

Rantburg.com and borderlandbeat.com correspondent and author Chris Covert presents his first non-fiction work detailing the drug and gang related violence in Mexico.

Chris gives us Mexican press dispatches of drug and gang war violence over three years, presented in a multi volume set intended to chronicle the death, violence and mayhem which has dominated Mexico for six years.
Click here for more information


Meet the Mods
In no particular order...


Steve White
Seafarious
Pappy
lotp
Scooter McGruder
john frum
tu3031
badanov
sherry
ryuge
GolfBravoUSMC
Bright Pebbles
trailing wife
Gloria
Fred
Besoeker
Glenmore
Frank G
3dc
Skidmark
Alaska Paul



Better than the average link...



Rantburg was assembled from recycled algorithms in the United States of America. No trees were destroyed in the production of this weblog. We did hurt some, though. Sorry.
3.236.218.88

Help keep the Burg running! Paypal: