-Short Attention Span Theater-
Fox suspends conservative business analyst Charles Payne amid sexual harassment allegations
[LA Times] Fox Business Network host Charles Payne has been suspended while 21st Century Fox investigates sexual harassment allegations made against him, the company confirmed Thursday night.

Payne's suspension was announced by Fox Business Network following his program "Making Money," and shortly after the Los Angeles Times first reported the investigation.

"We take issues of this nature extremely seriously and have a zero-tolerance policy for any professional misconduct," a Fox Business Network representative said in a statement. "This matter is being thoroughly investigated and we are taking all of the appropriate steps to reach a resolution in a timely manner."

Payne, who hosts "Making Money" on the network and appears on various other programs, has acknowledged what he described as a three-year "romantic relationship" with a married female political analyst who frequently appeared on Fox Business Network and Fox News Channel from 2013 to 2016. Payne admitted to the extramarital affair in a statement to the National Enquirer published Wednesday that included an apology to his wife, children and friends.

That relationship is now being reviewed after the woman contacted Fox's law firm Paul, Weiss, Rifkind, Wharton & Garrison last month to report her allegations of sexual misconduct. The woman, who worked for CNN last year, had a representative tell the firm she believed she was eventually blackballed from the network after she ended the affair in 2015 and tried to report Payne to top executives at Fox News, according to two sources familiar with her complaint.
Posted by: Besoeker || 07/07/2017 04:44 || Comments || Link || E-Mail|| [392 views] Top|| File under:
Kenyan Runner Outruns 2 Bears While Training in Maine
Maybe they were just uppity poodles...


[FoxNews] AUBURN, Maine ‐ A professional runner from Kenya who was out training on a nature trail in the woods near his home in Maine says he encountered two charging black bears but was able to outrun them during a frantic sprint to a nearby vacant house for cover.

Moninda Marube said when he saw the bears early Wednesday his instincts kicked in and he did what he does best: run.

He told the Sun Journal that the bears were 20 yards (18 meters) away from him and a vacant house was 20 yards away in the opposite direction. So he made a run for the house, with the bears closing to within 10 yards (9 meters) by the time he found safety on the house's screened porch.

The bears stopped, not realizing they could've easily crashed through the flimsy porch screens, Marube said. They sniffed around for a while before wandering away.

Wardens advise people who encounter black bears to make themselves appear big, make noise and back away slowly. But they recommend people stand their ground if a black bear charges and say if the bear attacks, then fight back.

But Marube said that's easier said than done.

He said he knew that black bears can climb trees, so he couldn't climb to safety. He said he considered jumping in a nearby lake, but he can't swim.

He said he initially engaged in a stare-down with the bears but the bears charged the moment he turned his back on them.

Posted by: Hupock Slinesing8287 || 07/07/2017 00:00 || Comments || Link || E-Mail|| [334 views] Top|| File under:
New York Times editing cuts mean doing more with less. Will credibility suffer?
No. And after reading this article, not for the reason you imagine, either. The last thing a fish discovers is water.


[Poynter.org] The internet went nuts Wednesday when President Trump tweeted an unfinished, unpunctuated thought with a mysteriously misspelled word -- "Despite the constant negative press covfefe" -- leaving the world bewildered over his meaning.

Trump's Twitter feed and official White House statements are notorious for such typos -- misspelling "attaker," asking "How low has President Obama gone to tapp my phones," promoting "lasting peach" in the Middle East -- glaring errors that raise broader questions about the reliability of his message and underscore the importance of an extra set of eyes on anyone's prose.


Attaking speling and grammer is the last refuge of these scoundrels.


Continued on Page 49
Posted by: gorb || 07/07/2017 00:00 || Comments || Link || E-Mail|| [450 views] Top|| File under:
Britain
Open Borders Advocate George Clooney Moving Family Back to Trump's America for 'Security Reasons'
[Breitbart] Actor and immigration activist George Clooney will move to Los Angeles with his wife Amal and newborn twins Ella and Alexander due to security concerns at his England estate, according to a report.

Life & Style magazine reported last week that the 56-year-old Oscar-winner will move his newly-expanded family to his mansion in Studio City, California, after deeming his 17th century mansion in Sonning, England to be not sufficiently safe for them.

"As soon as Amal found out she was pregnant, he hired former Secret Service agents to assess all his properties and make recommendations for improvement," an unnamed Clooney "insider" told the magazine. "His mansion in Studio City [Calif.] was deemed the most secure, and it's within minutes of an LAPD station."
Posted by: Besoeker || 07/07/2017 04:26 || Comments || Link || E-Mail|| [393 views] Top|| File under:
China-Japan-Koreas
U.S. bombers challenge China in South China Sea flyover
So China has deemed us to be "trespassing". Fine. I say we build an artificial reef in an inconvenient location somewhere nearby and stock it with weapons and hardware and stake a similar claim. See who cracks first.


Two U.S bombers have flown over the disputed South China Sea, the U.S. Air Force said on Friday, asserting the right to treat the region as international territory despite China's claim to virtually all of the waterway.

The flight by the B-1B Lancer bombers from Guam on Thursday came as U.S. President Donald Trump and Chinese President Xi Jinping prepare for a meeting on the sidelines of a G20 summit in Germany.

The two leaders were expected to discuss what China can do to rein in North Korea's missile and nuclear weapon programs.

North Korea fired an intercontinental ballistic missile on Tuesday that some experts believe has the range to reach Alaska and Hawaii and perhaps the U.S. Pacific Northwest.

While Trump has been seeking China's help to press North Korea, the U.S. military has, nevertheless, been asserting its "freedom of navigation" rights in the South China Sea, at the risk of angering China.

Asked about the flight by the two U.S. bombers, Chinese Foreign Ministry spokesman Geng Shuang said there was no problem with freedom of navigation or overflight for the East and South China Seas.

"But China resolutely opposes individual countries using the banner of freedom of navigation and overflight to flaunt military force and harm China's sovereignty and security," he said.

China's Defence Ministry, in a short statement sent to Reuters, said China always maintained its vigilance and "effectively monitors relevant countries' military activities next to China".

"The Chinese military will resolutely safeguard national sovereignty and security as well as regional peace and stability," it added, without elaborating.

The United States has criticized China's build-up of military facilities on South China Sea reefs and tiny islands it has constructed, concerned that they could be used to extend its strategic reach.

Brunei, Malaysia, the Philippines, Vietnam and Taiwan also have claims in the sea, through which about $5 trillion in ship-borne trade passes each year.

The two Lancers that made the flight had earlier trained with Japanese jet fighters in the neighboring East China Sea, the first time the two forces had conducted joint night-time drills.

Two U.S. Lancers flew from Guam over the South China Sea last month, while a U.S. warship carried out a maneuvering drill within 12 nautical miles of one of China's artificial islands in the waterway in late May.
Posted by: gorb || 07/07/2017 08:06 || Comments || Link || E-Mail|| [209 views] Top|| File under: Commies
Russia objects to calls for UN action on North Korea
[Al Jazeera] Russia has blocked a UN Security Council statement calling for "significant measures" in response to
North Korea's test launch of an intercontinental ballistic missile, arguing that the missile was in fact of medium range.

The United States circulated the statement for adoption by the 15-member council after announcing plans for a new sanctions resolution, but Russia raised objections, UN diplomats said.


What Trump can do about North Korea
The draft statement recalled that the council agreed to take "further significant measures" in the event of another nuclear test or missile launch and that the top UN body would "begin to work immediately on such measures".

Russia, though, contested the statement's reference to an intercontinental missile launched by North Korea, diplomats said.

The Russian mission to the United Nations


...aka the Oyster Bay Chowder and Marching Society...


insisted it had not blocked the statement but rather suggested that the United States "make appropriate amendments to it".

"The Russian delegation could not agree to define the launch as an intercontinental ballistic missile test," the mission said, adding that the Russian defense ministry believed, based on its tracking systems, that the missile was of medium-range.

The United States refused to drop the reference to the intercontinental missile and negotiations on the proposed text ended, diplomats said.

The United States and the United Nations have said the Hwasong-14 launched on Tuesday was of intercontinental range.

The draft statement included a strong condemnation of the launch, setting the stage for a draft resolution on tougher sanctions that the United States said it planned to present in the coming days.
Posted by: Fred || 07/07/2017 00:00 || Comments || Link || E-Mail|| [275 views] Top|| File under: Commies
North Korea's Hwasong-14 Missile Launch Site Identified: The Panghyon Aircraft Factory
[38north] At 9:00 AM (Pyongyang Time) on Tuesday, July 4, 2017, North Korea conducted what appears to be the first successful test of its Hwasong-14 intercontinental ballistic missile (ICBM). While initial reports stated that the launch took place from Panghyon Airbase in North Pyongan Province, subsequent analysis geolocated the launch site in a valley 8 km to the southeast.[1] This valley, and the surrounding area, houses the Panghyon Aircraft Factory--North Korea's primary aircraft production, repair and research facility established in the mid-1980s.[2] This is the first time that this location has been used for a ballistic missile launch and, much in the same manner as the Iha-ri Driver Training and Test Facility was used for the first Pukguksong-2 test, it demonstrates the North's increasing ability to launch ballistic missiles from anywhere in the nation.

New activity was first noted at the Panghyon Aircraft Factory during the last week of June 2017. At that time: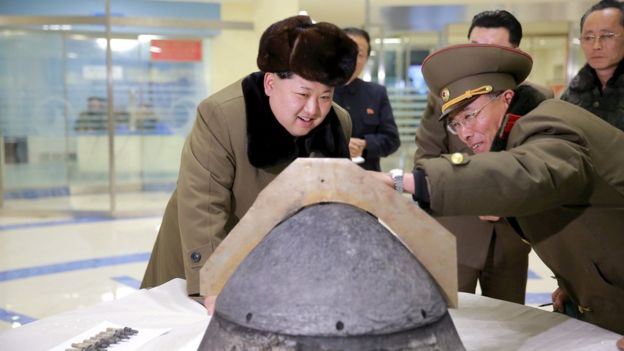 A dirt trail in the northeast corner of the facility was expanded into a 900-meter-long dirt road that led to a newly excavated position (approximately 20 meters in diameter) on the south side of a hill. This position would subsequently be used by Kim Jong Un as an observation position for the July 4, Hwasong-14 test launch; and

A second dirt trail, at the southern end of the facility, was also improved and led to a newly graded circular area (approximately 85 meters in diameter) in which a concrete pad measuring 62 meters by 20 meters was poured. It was this pad that was used for the Hwasong-14 test.

The new concrete launch pad is larger than those at the Iha-ri Driver Training and Test Facility (approximately 20 meters in diameter), the Kalma Launch Site (24 meters by 17 meters), the Tonghae Satellite Launching Ground (30 meters in diameter) and other locations. It is large enough to handle all transporter-erector-launchers (TELs) or mobile-erector-launchers (MELs) known, or believed, to be in North Korea's Strategic Force inventory. This may be an indicator that the site could be used for future research, test and development launches.

Commercial satellite imagery from July 5--just 30 hours after the Hwasong-14 launch--shows not only Kim's observation position but also the launch pad. Although nothing of significance is noted at the observation position, a relatively small (5 meters in diameter) exhaust scar can be seen on the concrete launch pad. It is important to note that, contrary to popular belief, a successful ballistic missile launch--even one as large as an ICBM--does not leave large exhaust scars; they generally leave only small scars regardless of the size of the missile launched. Analysis of the entire Panghyon Aircraft Factory area shows no evidence of any additional missile-related activity.

It is presently unclear why the Panghyon Aircraft Factory location was chosen for the test. Given the facility's central role in the North's aviation industry it is likely involved at some level in ballistic missile research and development or production. In any case, the decision to conduct the test from this facility continues to demonstrate the North's increasing ability to launch ballistic missiles from anywhere in the nation, complicating any future missions to eliminate the North's missile capabilities in wartime, during a military response to some future provocation, or even in some type of preventive strike attempt against missile facilities.


Pix @ link.
Posted by: Anomalous Sources || 07/07/2017 00:00 || Comments || Link || E-Mail|| [274 views] Top|| File under: Commies
U.S. Commander Of South Korea Gives The Call, 'We Are Ready For War'
[ConservativeDailyPost] The top U.S. commander in South Korea, Army Gen. Vincent K. Brooks, warned Kim Jong Un's regime that America and its South Korean ally are prepared for war. The commander made this strong statement a day after Pyongyang conducted its first intercontinental ballistic missile test.

Additionally, Brooks assured that self-restraint is the only detail that separates armistice and war. Also, he explained that as this Alliance missile live fire shows, American military forces are able to change their choice when so ordered by Alliance national leaders. Naturally, the commander's assertions revealed that a major clash against North Korea could be about to happen.


Far from showing a weaker stance, South Korea's top military officer Gen. Lee Sun-Jin, who is also chairman of the Republic of Korea Joint Chiefs of Staff, assured they could make resolute decisions anytime if the Alliance Commanders in Chief order. Regarding his words, Brooks told it would be a terrible mistake for anyone to believe anything to the contrary.
...
Posted by: Anomalous Sources || 07/07/2017 00:00 || Comments || Link || E-Mail|| [360 views] Top|| File under: Commies
Economy
Microsoft lay-off update: H-1B hiring continues
[Breitbart Texas] The Microsoft Corporation is expected to lay-off up to 3,000 employees as the tech conglomerate continues to request and hire more foreign help.

In a new report following rumors of mass lay-offs at Microsoft, company executives confirmed that potentially 3,000 jobs from the sales department would be cut. Executives said employees working outside the U.S. would be the most impacted by the lay-offs, but did also confirm that about 25 percent of the lay-offs would impact employees working stateside.

A Microsoft spokesperson spun the mass lay-offs as simply "changes" to "better serve our customers and partners."

"Today, we are taking steps to notify some employees that their jobs are under consideration or that their positions will be eliminated," the Microsoft spokesperson told CNBC. "Like all companies, we evaluate our business on a regular basis. This can result in increased investment in some places and, from time-to-time, re-deployment in others."

Currently, Microsoft has more employees working outside the U.S., roughly 121,000, than those domestic, about 71,000.
Posted by: Besoeker || 07/07/2017 09:09 || Comments || Link || E-Mail|| [460 views] Top|| File under:
Why the EU-Japan trade pact is a big deal for Trump
[Finance.Yahoo] On Thursday, the European Union and Japan announced an agreement on a new trade deal.
Did it involve the two economies surrendering their sovereignty to OWG folks a "higher power"?
Coming just one day before the start of the G-20 meeting in Germany, this deal is also seen as something of a rebuke to the antagonistic trade talk President Donald Trump made a cornerstone of his campaign and which has featured prominently in the early days of his presidency.

On Wednesday, for example, Trump tweeted that the United States has "made some of the worst Trade Deals in world history. [Why] should we continue these deals with countries that do not help us?"
Continued on Page 49
Posted by: gorb || 07/07/2017 08:13 || Comments || Link || E-Mail|| [215 views] Top|| File under:
Europe
James Bond stand aside; French spy service seeks computer geeks, linguists
[Reuters] France's foreign intelligence service is bolstering recruitment to counter Islamist militants and cyber criminals, but it is looking for computer wizards and linguists not would-be James Bonds.

Top of the vacancy list at France's DGSE, the equivalent of America's CIA or Britain's MI6, are posts for young information technology gurus and linguists who master the finer points of Russian, Chinese or Farsi, widely used in Iran and Afghanistan.

While publicity is not usually a priority of the foreign spy service (the Direction Générale de la Sécurité Extérieure, or DGSE), its head of administration said recruitment pressures are changing things.

"All kinds of telecoms and IT profiles interest us, from crypto-mathematicians to super geeks," Charles Moreau, head of DGSE administration, told Reuters during an interview at the agency's northeastern Paris headquarters - nicknamed "La Piscine" (The Pool).

The DGSE hiring target is 500-600 recruits a year to bring its numbers up to 7,100 by 2019, but the skills required are not those of amphibious frogmen or secret agents of the kind incarnated by the fictional British character James Bond.

Today the foreign spy service is recruiting in an increasingly open and competitive marketplace where it has to vie with big industrial groups, start-ups and other top-end recruiters to attract high-fliers, says Moreau, whose remit covers oversight of hiring.
Posted by: Besoeker || 07/07/2017 08:37 || Comments || Link || E-Mail|| [167 views] Top|| File under:
G20 in Hamburg: Police and protesters clash
[DW] The "Welcome to Hell" protest was over shortly after it began, following a day of suspense in Hamburg. Many people had stayed at home or left the city. But, as Jenny Witt reports, almost everyone had expected trouble.

Thursday's big demonstration against the summit, titled "Welcome To Hell," was the first serious test for the police. Flyers from the organizers instructed people to "be noisy, angry and combative." The police knew that this would be the first proper gathering of the "Black Block" - the extreme anarchist end of the anti-capitalist movement.

Seventy-six officers

were maimed

in the subsequent

festivities

, five of whom had to be taken to hospital.

Police officers have saturated the district around the Messehallen convention center for days now. Streets are blocked off. Hundreds of police vans from all over Germany line the pavements. Water cannon have been stationed around the city all week. The central part of Hamburg has been transformed into a fortress, despite statements by the city government that this was not supposed to happen.

Finallyr, the organizers started the march. Several hundred demonstrators in black, many of whom wore hoods and had covered their faces, led the way. They moved about 400 meters (1300 feet) down the road, toward a footbridge that passes overhead.

That's where the demonstration ended. A row of water cannon became visible in the distance, with their blue lights flashing. The police were stopping the march, just as many had expected.

"They were never going to let the demo get anywhere near the city center," said another protester on the footbridge above the water cannon.
Posted by: trailing wife || 07/07/2017 02:53 || Comments || Link || E-Mail|| [253 views] Top|| File under:
EU lawmakers non-binding call to freeze talks on letting Turkey in
[IsraelTimes] The European Parliament has advised the European Union


...the successor to the Holy Roman Empire, only without the Hapsburgs and the nifty uniforms and the dancing...


to freeze accession talks with The Sick Man of Europe Turkey


...the only place on the face of the earth that misses the Ottoman Empire....


amid growing concerns over the country's human rights


...which are usually open to widely divergent definitions...


and democracy. Turkey rejects Thursday's move, calling it an attempt to "sabotage" relations with the EU.

The legislature voted 477-64 with 97 abstentions to approve a non-binding report recommending the suspension of the negotiations in the wake Turkey's referendum in April that approved constitutional amendments to give the president sweeping new powers.

The parliament called on the EU's 28 states to formally suspend the talks "without delay" if the constitutional reforms are implemented without change in Turkey.

Ottoman Turkish Prime Minister Binali Yildirim says what matters is the opinion of EU leaders and that there was no change in Turkey's aim for EU membership.

"The EU should determine its vision for its future and decide whether or not it will walk with Turkey," he says.
Posted by: trailing wife || 07/07/2017 02:53 || Comments || Link || E-Mail|| [295 views] Top|| File under: Sublime Porte
Government
Save Hearing Act S.1505 introduced by Sens. Lee and Crapo
Maybe it occurred to you, but it never really occurred to me, until now, that suppressors should be treated as firearm accessories -- not as firearms and certainly not as NFA items. The Silencers Helping Us Save Hearing Act, S.1505, would do just that.

Introduced by Sens. Mike Lee (R-UT) and Mike Crapo (R-ID) last week the SHUSH Act would eliminate ALL the federal regulations covering the possession, purchase, transfer, etc. of suppressors! That would be huge! That would be even better than the Hearing Protection Act (HPA)!

"Suppressors can make shooting safer for the millions of hunters and sportsmen that exercise their constitutional right to use firearms every year," Sen. Lee said in a press release.
Posted by: Besoeker || 07/07/2017 08:53 || Comments || Link || E-Mail|| [511 views] Top|| File under:
India-Pakistan
Panamagate JIT: There is nothing to fear as our hands are clean, asserts PM
[DAWN] Prime Minister Nawaz Sharif on Thursday hoped that he and his family would come out clear of the Panamagate scandal and said, "There is nothing to fear as our hands are clean."

Talking to the journalists accompanying him on his two-day visit to Tajikistan, the prime minister asked "What are the allegations against me? Have I looted the national exchequer? Have I done some corruption or got kickbacks?"

He said accountability was being held of a person who made this country a nuclear power. He regretted that his family business matters were being exploited for political gains.
Posted by: Fred || 07/07/2017 00:28 || Comments || Link || E-Mail|| [176 views] Top|| File under: Govt of Pakistan
FIA official arrested for allegedly sexually assaulting foreigner at Islamabad airport
[DAWN] An assistant director of the Federal Investigation Agency (FIA) was arrested Thursday on the charge that he sexually harassed an Afghan national at the Islamabad airport.

A First Information Report (FIR) was registered and the agency also suspended the official. The developments came after Interior Minister Chaudhry Nisar took notice of the incident and ordered a detailed probe into it.

According to the FIR, the complainant accused the official of sexually harassing her at the airport when she, along with her sister, arrived there from Afghanistan.

She alleged that they were taken by FIA officials to a secluded room at the airport where they were made to wait for five hours. Later, the officials removed the victim's sister from the room on the pretext of stamping her visa. Subsequently, the accused entered the room and attempted to assault the complainant.

The complainant said she managed to flee the scene after raising an alarm.

She added that other airport officials at the scene had laughed at her plight instead of coming to her aid.

The complainant said that she and her sister had been detained for not having the phone number of the hotel where they were supposed to stay in.

Police officials said they had arrested the accused after examining the CCTV footage of the airport and confirming the victim's account.

The arrested official will be produced before a magistrate on Friday.


Posted by: Fred || 07/07/2017 00:07 || Comments || Link || E-Mail|| [320 views] Top|| File under: Govt of Pakistan
Israel-Palestine-Jordan
India & Israel ink $4.3bn worth of deals, push for closer economic ties
A range of strategic pacts envisaging investments worth $4.3 billion were agreed between Indian and Israeli companies on Thursday as part of Narendra Modi's historic three-day visit to Israel.
Modi became the first Indian prime minister to visit Israel in the last 70 years.
Posted by: John frum || 07/07/2017 16:24 || Comments || Link || E-Mail|| [229 views] Top|| File under:
Science & Technology
The Russian military's new improved assault rifle has passed its field tests
[Business Insider] The AK-12 assault rifle has passed military field tests and meets all of the Russian armed forces' design and operational standards, gunmaker Kalashnikov Concern says, according to Jane's 360.

The AK-12's success in military trials sets it up to become the standard weapon for soldiers in Russia's Ratnik -- or Warrior -- future weapon system.

Work on the AK-12 began in 2011 with the AK-200 as a base model. Kalashnikov Concern presented prototypes in early 2012, and the first generation of the weapon was also successful in military tests.

However, according to Jane's, the Russian military requested design alterations and wanted the new weapon to be cheaper to make. The company then produced the second-generation version of the weapon, using a 5.45 mm round with the AK-400 as its base model. The second-generation model also addressed issues regarding full-automatic fire.

The 5.45 mm AK-12 is being developed with the 7.62 mm AK-15 -- both of which are to be teamed with the 5.45 mm RPK-16 light support weapon. The Russian military has also been testing A545 and A762 assault rifles -- 5.45 mm and 7.62 mm, respectively -- made by Kovrov Mechanical Works
Posted by: Besoeker || 07/07/2017 04:32 || Comments || Link || E-Mail|| [249 views] Top|| File under:
Spacecraft unveiled for first Europe mission to Mercury
[DAWN] European and Japanese scientists Thursday unveiled the BepiColombo spacecraft ahead of its seven-year journey to Mercury, to explore one of the Solar System's most enigmatic planets.

Set for launch in 2018, BepiColombo will be the European Space Agency's (ESA) first mission to the closest rock to the Sun.

The craft has an unusual design, comprising a "stacked aircraft" carrying two orbiters — one European, the other Japanese — which will separate on arrival to go into different, but complementary orbits around Mercury.

BepiColombo aims to "follow up on many of the intriguing results of NASA's Messenger mission, probing deeper into Mercury's mysteries than ever before," the ESA said.

The joint project with the Japanese agency JAXA, which has cost more than 1.3 billion euros ($1.48 billion), involves some 33 companies from 12 EU nations, as well as firms from the US and Japan.

It has been delayed several times, but the mission chiefs are now confident that it is on track to launch in October next year.


Posted by: Fred || 07/07/2017 00:32 || Comments || Link || E-Mail|| [498 views] Top|| File under:
Study Finds Temperature Adjustments Account For 'Nearly All Of The Warming' In Climate Data
[DailyCaller] A new study found adjustments made to global surface temperature readings by scientists in recent years "are totally inconsistent with published and credible U.S. and other temperature data."

"Thus, it is impossible to conclude from the three published GAST data sets that recent years have been the warmest ever ‐ despite current claims of record setting warming," according to a study published June 27 by two scientists and a veteran statistician.

The peer-reviewed study tried to validate current surface temperature datasets managed by NASA, NOAA and the UK's Met Office, all of which make adjustments to raw thermometer readings. Skeptics of man-made global warming have criticized the adjustments.

Climate scientists often apply adjustments to surface temperature thermometers to account for "biases" in the data. The new study doesn't question the adjustments themselves but notes nearly all of them increase the warming trend.

Basically, "cyclical pattern in the earlier reported data has very nearly been 'adjusted' out" of temperature readings taken from weather stations, buoys, ships and other sources.

In fact, almost all the surface temperature warming adjustments cool past temperatures and warm more current records, increasing the warming trend, according to the study's authors.

"Nearly all of the warming they are now showing are in the adjustments," Meteorologist Joe D'Aleo, a study co-author, told The Daily Caller News Foundation in an interview. "Each dataset pushed down the 1940s warming and pushed up the current warming."

"You would think that when you make adjustments you'd sometimes get warming and sometimes get cooling. That's almost never happened," said D'Aleo, who co-authored the study with statistician James Wallace and Cato Institute climate scientist Craig Idso.

Their study found measurements "nearly always exhibited a steeper warming linear trend over its entire history," which was "nearly always accomplished by systematically removing the previously existing cyclical temperature pattern."

"The conclusive findings of this research are that the three [global average surface temperature] data sets are not a valid representation of reality," the study found. "In fact, the magnitude of their historical data adjustments, that removed their cyclical temperature patterns, are totally inconsistent with published and credible U.S. and other temperature data."

Based on these results, the study's authors claim the science underpinning the Environmental Protection Agency's (EPA) authority to regulate greenhouse gases "is invalidated."
Posted by: Beavis || 07/07/2017 00:00 || Comments || Link || E-Mail|| [430 views] Top|| File under:
College Prof Mocks Scalise Health Update ‐ 'Good Thing' He Has Insurance
[DailyCaller] Emory University professor Carol Anderson used news of Rep. Steve Scalise's condition being downgraded to "serious" on Thursday night to mock the GOP's health plan.

MedStar Washington said late Thursday that Scalise, who was shot during a GOP baseball practice three weeks ago, would be readmitted to the intensive care unit "due to new concerns for infection." His condition has been downgraded from "fair" to "serious."

Anderson, who teaches African American Studies at Emory University, used the update as an opportunity to rail against the GOP health care bill.

"Wow! It's a good thing that he has health insurance and that there aren't any caps," she wrote in response to the news."


carol.anderson@emory.edu




No phone numbers or physical addresses, s'il vous plait




Well after all, it is Atlanta.
Posted by: Anomalous Sources || 07/07/2017 00:00 || Comments || Link || E-Mail|| [495 views] Top|| File under:
Who's in the News
47
[untagged]
8
Islamic State
5
Govt of Pakistan
5
Commies
3
Govt of Syria
2
Sublime Porte
1
Hezbollah
1
Houthis
1
Moslem Colonists
1
Muslim Brotherhood
1
Palestinian Authority
1
Salafists
1
Taliban
1
Abu Sayyaf (ISIS)
1
Govt of Iran Proxies
1
Govt of Iraq
1
Govt of Qatar (MB)
1
Hefajat-e-Islam
Bookmark
E-Mail Me
The Classics
The O Club
Rantburg Store
The Bloids
The Never-ending Story
Thugburg
Gulf War I
The Way We Were
Bio
Merry-Go-Blog
Hair Through the Ages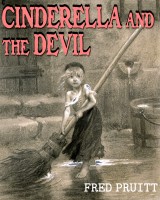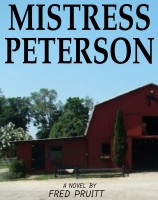 On Sale now!


A multi-volume chronology and reference guide set detailing three years of the Mexican Drug War between 2010 and 2012.

Rantburg.com and borderlandbeat.com correspondent and author Chris Covert presents his first non-fiction work detailing the drug and gang related violence in Mexico.

Chris gives us Mexican press dispatches of drug and gang war violence over three years, presented in a multi volume set intended to chronicle the death, violence and mayhem which has dominated Mexico for six years.
Click here for more information


Meet the Mods
In no particular order...


Steve White
Seafarious
Pappy
lotp
Scooter McGruder
john frum
tu3031
badanov
sherry
ryuge
GolfBravoUSMC
Bright Pebbles
trailing wife
Gloria
Fred
Besoeker
Glenmore
Frank G
3dc
Skidmark
Alaska Paul



Better than the average link...



Rantburg was assembled from recycled algorithms in the United States of America. No trees were destroyed in the production of this weblog. We did hurt some, though. Sorry.
35.168.111.204