-Lurid Crime Tales-
Dozens rally against violence after 6-year-old shot in Newark
[NJ] A young child shot in Newark over the weekend drew dozens of activists to the streets Sunday evening in opposition to the city's violence.


"Dozens"? How many dozens?


The boy, 6, and two men were struck by gunfire around 5:45 p.m. Saturday on the corner of Central Avenue and 3rd Street, authorities said. All three were transported to University Hospital and are

in stable, pH balanced condition

.


They really turned out, didn't they?


But 24 hours later, the

scene of the crime

was transformed.


If a cop had shot the perp it woulda been thousands.


Police blocked off a section of the street as protesters stood in a circle expressing outrage over the violence that hospitalized a child and sharing solutions to Newark's high crime rate.

Newark resident Viva White, who called national trends of urban violence "a public safety issue," said she was heartbroken when she read about Saturday's shooting.

"He did nothing wrong by walking down the street," said White, who moved to the city in 2001. "That baby has to live with that for the rest of his life, and he had nothing to do with it."

Chanting "stop the killing," community members and speakers blamed insufficient investment, poverty, unemployment and lack of personal responsibility as the culprits for Newark's violence.
Posted by: Fred || 07/11/2017 00:00 || Comments || Link || E-Mail|| [458 views] Top|| File under:
Man arrested after allegedly strangling stepfather, taking selfie with corpse
[NYPOST] A Maryland man arrested in the strangulation of his stepfather allegedly took selfies next to the body and posted the photos online before he was taken into custody, according to reports.


"Yer honor, my client can't be tried as an adult!"


Navar Beverly, 38, was arrested in the death Saturday of 65-year-old Rodney Pinkney in a home in Bowie, WRC-TV reported.


"He's almost forty years old!"


Cops found the photos on a Twitter account and took them down, WJLA-TV reported.


"Yeah, but he's got a grasp of reality that's childish!"


"What we're seeing in terms of conditions and what we're seeing in terms of social media, it's disturbing," Prince George's County Police Chief Hank Stawinski said.

Cops said Beverly fled the scene after the alleged murder.
Posted by: Fred || 07/11/2017 00:00 || Comments || Link || E-Mail|| [241 views] Top|| File under:
Alexa calls cops on man allegedly beating his girlfriend
[NYPOST] A New Mexico man was arrested for allegedly beating his girlfriend and threatening to kill her — after Amazon's Alexa called police, authorities said.
Life imitates art. I used this in Cinderella and the Devil, available cheap as an ebook on the right.
Eduardo Barros, 28, became angered with his unidentified girlfriend while house-sitting in Tijeras, about 15 miles east of Albuquerque, and the dispute suddenly turned physical on July 2, authorities said.

During the assault, Barros waved a gun and threatened to kill the woman before he allegedly asked: "Did you call the sheriffs?"

The question was inadvertently picked up by the smart speaker and the voice-powered virtual assistant recognized the phrase as a command — prompting it to call 911, Bernallillo County Sheriff's Department Deputy Felicia Romero confirmed to The Post on Monday.

It's unclear whether the speaker was connected to an Amazon Echo or Echo Dot device, but the Alexa virtual assistant was connected to a landline in the home, Romero said.

The violent ordeal unfolded after Barros allegedly got upset over a text message the woman received and accused her of cheating on him, KRQE reported.

"Barros told her she was not going anywhere and he was going to kill her," according to an arrest warrant affidavit obtained by The Post. "When 911 called her phone, Barros saw the caller ID and threw [her] to the floor. Barros then kicked her while on the ground at least 10 times in the face and stomach. Barros told [the victim] he could not believe the cops had been called and he was not going back to prison and that she knew he was a felon. [The victim] stated she thought she was going to be killed or shot."
Posted by: Fred || 07/11/2017 00:00 || Comments || Link || E-Mail|| [302 views] Top|| File under:
-Land of the Free
US successfully tests THAAD system under combat conditions 14 out of 14 missiles shot down
The U.S. on Tuesday test-fired its THAAD anti-ballistic missile system from Alaska that successfully intercepted a target missile launched from an Air Force Cargo plane north of Hawaii.

The drill was previously scheduled in June and comes a week after North Korea successfully test-launched an intermediate-range ballistic missile capable of hitting Alaska.

THAAD is used to intercept short- and intermediate-range ballistic missiles. It does not target intercontinental ballistic missiles. The U.S. has a perfect record on launches, hitting 14 out of 14 targets.

"I couldn't be more proud of the government and contractor team who executed this flight test today," said Missile Defense Agency Director Lt. Gen. Sam Greaves. "This test further demonstrates the capabilities of the THAAD weapon system and its ability to intercept and destroy ballistic missile threats. THAAD continues to protect our citizens, deployed forces and allies from a real and growing threat."

Fox News was told it will be a few hours before imagery and video are released.

Soldiers from the 11th Air Defense Artillery Brigade on Kodiak conducted launches using the same procedures they would use in an actual combat scenario, the statement read. Soldiers operating the equipment were not aware of the actual target launch time.

This latest demonstration comes following a show of force when two U.S. B-1 bombers flew to the Korean Peninsula from Guam to conduct a mock bombing run using dummy bombs on Saturday escorted by South Korean and later Japanese fighter jets.

The U.S. also launched short range surface-to-surface missiles from South Korea hours after the North Korean missile test on July 4.

Heck of a series of good shots. If I was Russia or the Norks, I would be very upset by this.


Posted by: DarthVader || 07/11/2017 09:21 || Comments || Link || E-Mail|| [545 views] Top|| File under:
China-Japan-Koreas
What is True and Not True About North Korea's Hwasong-14 ICBM: A Technical Evaluation
[38North] After the frenzy of technical speculation over the successful launch of North Korea's Hwasong-14 intercontinental ballistic missile (ICBM), the dust seems to be clearing and the emerging reality is that the North has an unreliable missile that can reach Alaska or Hawaii with a single nuclear warhead, and would be lucky to hit even a city-sized target. However, with a year or two of additional testing and development, it will likely become a missile that can reliably deliver a single nuclear warhead to targets along the US west coast, possibly with enough accuracy to destroy soft military targets like naval bases. In perhaps five years, North Korea may be able to incorporate a modest suite of decoys and penetration aids to challenge US missile defenses. Let's hope US missile defenses are up to that challenge.

Contrary to the assertions of some analysts that the missile is currently capable of carrying several warheads, not just one, it may eventually be able to carry a modest suite of decoys or penetration aids, though probably not for several years. A multiple warhead capability, while theoretically possible, would require a very lightweight warhead, which will require a lot more nuclear testing and is probably a decade in the future at best.

That said, the Hwasong-14 that flew last week was surprising in several respects. On the surface, it appeared to be a completely different missile than the one North Korea rolled out under the name of "Hwasong-14" back in 2015. On close examination, however, this new Hwasong-14 appears to be closely based on elements of several previous North Korean missiles. In fact, very little of the Hwasong-14 is truly new: it uses the same engine as the Hwasong-12, a structural technology first developed for the original Hwasong-14 and demonstrated on the Hwasong-12; it also featured an upper stage very similar in size and performance to the Hwasong-13 (itself derived from the upper stage of the Unha space launch vehicle), and probably a reentry vehicle (RV) derived from the original Hwasong-14. An estimate of how all these parts come together is shown below.
Posted by: Anomalous Sources || 07/11/2017 00:00 || Comments || Link || E-Mail|| [381 views] Top|| File under: Commies
How North Korea Would Retaliate
[Stratfor] Editor's Note
This is the fourth installment of a five-part series that originally ran in May 2016 examining the measures that could be taken to inhibit North Korea's nuclear weapons program. The purpose of this series is not to consider political rhetoric or noninvasive means of coercion, such as sanctions. Rather, we are exploring the military options, however remote, that are open to the United States and its allies, and the expected response from Pyongyang. Part five can be found here.


Paywall away from link.
Posted by: Anomalous Sources || 07/11/2017 00:00 || Comments || Link || E-Mail|| [320 views] Top|| File under: Commies
Europe
Hungary vilifies financier Soros with crude poster campaign
[BBC] Giant posters vilifying the financier George Soros
...
the secretive Hungarian born Ernst Stavro Blofeld-like billionaire who seems to fund every horrible progressive organization you can think of...
have gone up all over Hungary - the crudest step in the latest campaign by the rightwing Fidesz government against the 86-year-old Hungarian-born philanthropist.

Many Hungarian Jews fear that open or concealed anti-Semitism lies behind the campaign. The government strenuously denies this.

The posters show a grinning Mr Soros beside the words, "Don't let Soros have the last laugh".

In smaller letters at the top of the poster is the message, "99% reject illegal immigration."

The government has spent an estimated 5.7bn forints (€19m; £16.3m; $21m) on the campaign, which follows an earlier series of poster campaigns and "national consultations" designed to stir up public feeling against refugees.

Israel backs Hungary, says financier Soros is a threat

[Ynet] Israel's foreign ministry says a call by its ambassador to Hungary for an end to the billboard campaign against George Soros was not meant to 'delegitimize' criticism of the Hungarian-American billionaire.
Posted by: Fred || 07/11/2017 00:00 || Comments || Link || E-Mail|| [289 views] Top|| File under:
The Grand Turk
Turkey Marks Failed Coup that Changed Country
[AnNahar] Turkey marks one year on July 15 since a coup attempt aiming to topple President Recep Tayyip Erdogan that failed within hours but etched far-reaching consequences into its society and politics.

The country is in the throes of the biggest purge in its history against alleged coup supporters while Erdogan has seen his grip on power tightened rather than weakened.

But Turkey is also facing some isolation on the diplomatic stage, experiencing tense relations with the European Union and the United States, and now trying to limit the damage from an explosive crisis over its ally Qatar in the Gulf.
Continued on Page 49
Posted by: trailing wife || 07/11/2017 00:00 || Comments || Link || E-Mail|| [192 views] Top|| File under: Sublime Porte
Turkey Opposition Chief Meets Jailed MP after Mass Rally
[AnNahar] Ottoman Turkish opposition leader Kemal Kilicdaroglu on Monday visited a enjugged
... anything you say can and will be used against you, whether you say it or not...
MP in an Istanbul prison, a day after finishing a nearly one month long "justice march" in a show of solidarity with the detained

politician

.

Kilicdaroglu, head of the secular Republican People's Party (CHP), visited journalist-turned

politician

Enis Berberoglu in his prison in the Istanbul district of Maltepe, a party

front man

told AFP.

Berberoglu was placed in durance vile
I ain't sayin' nuttin' widdout me mout'piece!
last month for leaking classified information to an opposition newspaper and Kilicdaroglu immediately began a foot march from Ankara to Istanbul to protest his plight.

The march culminated in a rally on Sunday that attracted hundreds of thousands of people, the biggest event that critics of President Sultan Recep Tayyip Erdogan the First


... Turkey's version of Mohammed Morsi but they voted him back in so they deserve him...


have staged in years.

"Berberoglu found the march 'impressive' and thanked the party leader," the CHP

front man

said. "He is writing a book," he added, without elaborating on its content.

Kilicdaroglu walked 450-kilometers (280 miles) in 25-days, with the march becoming a rallying point for all those protesting against alleged injustices under Erdogan.

About 50,000 people have been arrested under The Sick Man of Europe Turkey


...the only place on the face of the earth that misses the Ottoman Empire....


's state of emergency, imposed after last July's failed coup, and another 100,000 have lost their jobs, including teachers, judges, soldiers and

coppers

.

"People who have committed no sin, who have absolutely no link to terror, people who are wrongly accused are being put in jail, hurting the conscience of society," Kilicdaroglu was quoted as saying by Ottoman Turkish media after the meeting with Berberoglu.

"Enis is one of these people," he added.

The government dismissed the march as a stunt but the police did not impede its progress and also provided security for the final rally. Erdogan has so far not commented on the magnitude of Sunday's giant meeting.
Posted by: trailing wife || 07/11/2017 00:00 || Comments || Link || E-Mail|| [225 views] Top|| File under: Sublime Porte
Government
Veteran 'Online Exchange' Benefit Being Tested, Is Nearer for Millions
[Military Advantage] Update: The last time Forrest Cornelius, 51, shopped in a base exchange was 1989 when he completed his six-year stint in the Marine Corps. He recalls saving 10 to 15 percent on department store goods and that shoppers paid no sales tax.

Last month, Cornelius began to enjoy those advantages again as one of 12,000 or so "beta test" participants for veterans' online exchange shopping, which is to open for millions of honorably discharged veterans on Veterans Day Nov. 11th.

All veterans are being encouraged to take the same first step that Cornelius did by confirming veteran eligibility status at: https://www.vetverify.org. It might be a multi-step process if the Defense Manpower Data Center lacks information to verify that a veteran served and received an honorable discharge.

But for Cornelius it went smoothly. He also got an email inviting him to be a test participant and begin to shop immediately through four exchange service portals: www.shopmyexchange.com for Army & Air Force Exchange Service (AAFES): www.mynavyexchange.com for Navy exchanges; www.mymcx.com for Marine Corps stores and www.shopcgx.com for Coast Guard exchanges.

Cornelius said his email invitation was timely. He had lost his sunglasses and the replacement pair of Ray-Bans, priced at a local retail outlet near his Texas home, would cost $180. In using AAFES online to comparison shop, he found a special sale, $20 off any pair of sunglasses costing $100 or more.
Posted by: Besoeker || 07/11/2017 08:10 || Comments || Link || E-Mail|| [292 views] Top|| File under:
A U.S. Marine Corps KC-130 has crashed into a field outside Greenwood, Mississippi
[WSB-TV2 Atlanta] The plane was reportedly carrying eight or nine people, according to WNCN.

Alan Hammons, an official at Greenwood Airport in Mississippi, told WNCN that the plane was tracked by air traffic controllers and suffered a "structural failure" at 20,000 feet.

Initial reports indicate that the plane came from the Naval Support Activity Mid-South Base located in Millington, Tennessee according to the Clarion Ledger.

The Lockheed Martin KC-130 is a four-engine turboprop military tanker aircraft used for aerial refueling. This variant of the C-130 is used by the U.S. Navy, U.S. Coast Guard and U.S. Marine Corps.

Firefighters are working to put out the fire in the field, which was sparked by the crash. The Governor of Mississippi, Phil Bryant, shared his prayers in a Facebook post shortly after the crash:
Posted by: Besoeker || 07/11/2017 00:00 || Comments || Link || E-Mail|| [369 views] Top|| File under:
Home Front: Culture Wars
Texas triggers plan to 'open the floodgates' for states to defund Planned Parenthood
[Wash Times] With the effort to defund Planned Parenthood stalled at the federal level, Texas is spearheading a plan that could "open the floodgates" for states to strip taxpayer dollars from the abortion giant one by one.

Gov. Greg Abbott, a Republican, sent a first-of-its-kind waiver to the Centers for Medicare and Medicaid Services on June 28 asking the agency to approve federal funding for a state-administered family planning program that excludes abortion providers and their affiliates from participation.

If the Trump administration approves the request, Texas Right to Life legislative director John Seago said, it could set off a chain reaction of copycat programs in red states across the nation.

"For the majority of states that want to provide family planning services without sending taxpayer dollars to the abortion industry, that's a win-win solution," Mr. Seago said. "Republicans do want a strong network for women's health services, and the prospect that you can do that while protecting life is something that I think a lot of states would jump on board with."

CMS will take public comment until Aug. 4 before deciding whether to approve the request.
Posted by: Besoeker || 07/11/2017 01:09 || Comments || Link || E-Mail|| [425 views] Top|| File under:
Science & Technology
Soldiering never changes.
h/t Instapundit



A hoard of 25 personal letters and lists has been discovered near Hardian's Wall after they were discarded during the 1st Century AD.

The ink documents were found several metres down in damp earth at the Roman fort of Vindolanda in Northumberland.

One of the letters was written by a man called Masclus, who is best known for a previous letter to his Commanding Officers asking for more beer, this time asking for leave from work.
Posted by: g(r)omgoru || 07/11/2017 04:23 || Comments || Link || E-Mail|| [372 views] Top|| File under:
Who's in the News
37
[untagged]
10
Islamic State
5
Sublime Porte
3
Govt of Syria
2
Commies
2
Houthis
2
Ansar Bayt al-Maqdis (IS)
2
Taliban
1
TTP
1
Govt of Iran
1
Govt of Iran Proxies
1
Govt of Iraq
1
Hamas
1
Hezbollah
1
Hizb-i-Islami-Hekmatyar
1
Palestinian Authority
Bookmark
E-Mail Me
The Classics
The O Club
Rantburg Store
The Bloids
The Never-ending Story
Thugburg
Gulf War I
The Way We Were
Bio
Merry-Go-Blog
Hair Through the Ages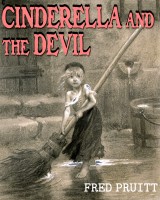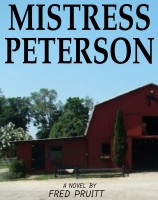 On Sale now!


A multi-volume chronology and reference guide set detailing three years of the Mexican Drug War between 2010 and 2012.

Rantburg.com and borderlandbeat.com correspondent and author Chris Covert presents his first non-fiction work detailing the drug and gang related violence in Mexico.

Chris gives us Mexican press dispatches of drug and gang war violence over three years, presented in a multi volume set intended to chronicle the death, violence and mayhem which has dominated Mexico for six years.
Click here for more information


Meet the Mods
In no particular order...


Steve White
Seafarious
Pappy
lotp
Scooter McGruder
john frum
tu3031
badanov
sherry
ryuge
GolfBravoUSMC
Bright Pebbles
trailing wife
Gloria
Fred
Besoeker
Glenmore
Frank G
3dc
Skidmark
Alaska Paul



Better than the average link...



Rantburg was assembled from recycled algorithms in the United States of America. No trees were destroyed in the production of this weblog. We did hurt some, though. Sorry.
34.204.193.85