Arabia
WHO warns of cholera risk at annual haj, praises Saudi preparedness
[AlAhram] A cholera epidemic in Yemen, which has infected more than 332,000 people, could spread during the annual haj pilgrimage in Soddy Arabia


...a kingdom taking up the bulk of the Arabian peninsula. Its primary economic activity involves exporting oil and soaking Islamic rubes on the annual hajj pilgrimage. The country supports a large number of princes in whatcha might call princely splendor. When the oil runs out the rest of the world is going to kick sand in the Soddy national face...


in September, although Saudi authorities are well prepared, the World Health Organization (WHO) said on Friday.

The pilgrimage draws 2-4 million

Moslem

s every year, including 1.5-2 million foreigners, raising the risk from diseases such as dengue, yellow fever, Zika virus and meningococcal disease as well as cholera, the WHO said.

"The current highly spreading outbreak of cholera in Yemen, as well as in some African countries, may represent a serious risk to all pilgrims during the (haj) days and even after returning to their countries," a WHO bulletin said.

Dominique Legros, a WHO cholera expert, said Saudi Arabia had not had a cholera outbreak in many years thanks to reinforced surveillance and rapid tests to detect cases early.

"Don't forget that today we are speaking of Yemen


...an area of the Arabian Peninsula sometimes mistaken for a country. It is populated by more antagonistic tribes and factions than you can keep track of. Except for a tiny handfull of Jews everthing there is very Islamic...


but they are receiving pilgrims from a lot of endemic countries, and they managed not to have an outbreak, essentially by making sure that living conditions, access to water in particular, hygienic conditions, are in place," he told a regular U.N. briefing. "They are well-prepared in my view."

The incubation period of the disease, which spreads through ingestion of faecal matter and causes acute watery diarrhoea, is a matter of hours. Once symptoms start, cholera can kill within hours if the patient does not get treatment.

But people with symptoms are just the tip of the iceberg because 80 percent of patients show no symptoms, Legros said.

"That's why we advise countries against airport screening for patients. The Saudis don't do that. It's useless, technically speaking."

The United Nations


...where theory meets practice and practice loses...


has blamed the warring sides in Yemen and their international allies, including Saudi Arabia, for fuelling the 11-week cholera outbreak, driving millions of people closer to famine, and for hindering aid access.

The WHO has rolled out an emergency treatment programme, based on the vestiges of Yemen's shattered health system, to try and catch new cases early and stop the explosive spread of the disease.

The number of new cases has continued to grow by about 6,000 per day, but the number of deaths appears to have slowed dramatically, according to

Rooters

analysis of WHO data.

Death rates have slumped from 20-40 in recent weeks to an average of nine per day over the past six days.
Posted by: trailing wife || 07/16/2017 00:00 || Comments || Link || E-Mail|| [360 views] Top|| File under:
China-Japan-Koreas
N. Korea likely has more plutonium than previously thought: Monitor
[AlAhram] New images of
North Korea's main nuclear facility show that the isolated regime has apparently produced more plutonium for its weapons programme than previously thought, a US monitor said, as tensions soar over Pyongyang's ambitions.

The respected 38 North website, a monitoring project linked to Johns Hopkins university, said Friday that thermal imagery of the Yongbyon nuclear complex appeared to show that Pyongyang had reprocessed spent fuel rods at least twice between last September and June this year.

"The Radiochemical Laboratory operated intermittently and there have apparently been at least two unreported reprocessing campaigns to produce an undetermined amount of plutonium that can further increase North Korea's nuclear weapons stockpile," it said.

North Korea deactivated the Yongbyon reactor in 2007 under an aid-for-disarmament accord, but began renovating it after Pyongyang's third nuclear test in 2013.

Increased thermal activity was also noted at Yongbyon's uranium enrichment facility but it was unclear whether this indicated a push to increase supplies, possibly for weapons, or if it was part of maintenance operations, the website said.

The researchers also said that analysis of thermal patterns from a probable isotope/tritium production facility at the site suggested that the plant was likely not producing tritium.

Tritium is a key component used for making sophisticated thermonuclear weapons with far greater yields than those made only of plutonium and uranium.

North Korea has conducted five underground nuclear tests since 2006, and carried out its first successful test of an intercontinental ballistic missile last week.
Posted by: trailing wife || 07/16/2017 00:00 || Comments || Link || E-Mail|| [327 views] Top|| File under: Commies
South Koreans develop domestic scanned array radar
Korean defense company Hanwha Systems unveiled its first prototype of an active electronically scanned array (AESA) radar system for the country's self-developed next-generation fighter jet that will replace the F-16 and F-15.

That was reported by Yonhap.

The first prototype, comprised of an antenna and power supply, has been produced to verify whether or not the nation is able to go forward with the development of active electronically scanned array (AESA) radar with domestic technology, according to the Agency for Defense Development (ADD).

The development of AESA radar is part of the 8.5 trillion won ($7.5 billion) KF-X project to build 4.5-generation indigenous fighters by 2026 to replace the Air Force's aging fleet of F-4s and F-5s. The government will invest an additional 10 trillion won ($8.8 billion) to produce 120 aircraft by 2032.


The F4 Phantom is one of the great combat aircraft of her era.


The ADD is supervising the development of the radar, essential equipment that helps a pilot identify friend or foe in battle and finds targets on the ground.

The company showed the prototype to journalists at its research center in Yongin, Gyeonggi Province, during which it gave a demonstration of a transmitting electric wave.
Posted by: badanov || 07/16/2017 00:00 || Comments || Link || E-Mail|| [279 views] Top|| File under:
Europe
Macron thinks he charmed Trump into shifting stance on climate change
Keep dreaming, boy-toy


[NYPost] French President Emmanuel Macron says his glamorous Paris charm offensive on Donald Trump might have changed the U.S. president's mind about climate change.


*snort* Obama-level influencing


Macron defended his outreach to Trump, saying in an interview Sunday in the Journal du dimanche newspaper "our countries are friends, so we should be too."

After a tense, white-knuckle handshake at their first meeting in May, Macron said they gained "better, intimate knowledge of each other" during Trump's visit last week.

Macron said "Trump listened to me" on their main point of contention ‐ Trump's withdrawal from the Paris climate agreement‐ and, "said he would try to find a solution in the coming months."


"maybe later"


The French leader acknowledged Trump's visit was carefully choreographed to give Americans a "stronger image of France" after deadly Islamic extremist attacks damaged tourism.
Posted by: Frank G || 07/16/2017 13:28 || Comments || Link || E-Mail|| [397 views] Top|| File under:
Russia's only aircraft carrier won't be modernized
[NationalInterest] The Russian Navy will repair its sole aircraft carrier Admiral Kuznetsov, but the massive vessel will not be upgraded or modernized in any meaningful way. Instead, Russia will focus on getting the carrier back into the fleet as soon as possible when the ship goes into overhaul next year in 2018.
Seems like the ships that don't get modernized end up at the bottom of the sea.
Just sayin'....
"It is a ship repair with replacement of some equipment." Sergei Vlasov, director general of Nevsky PKB told the TASS news agency.

"Essentially, there is no modernization."

It will take the shipyard between two to three years to repair Kuznetsov depending on the scope of the work.

Vlasov noted that while the shipyard has completed technical plans to perform the repairs, there is no timeline in place to implement those fixes because a contract has yet to be signed with the Russian Defense Ministry.

One of the reasons that the Kremlin is not authorizing a much more extensive modernization of Russia's sole aircraft carrier is because the ship needs to be back in the fleet quickly. A deep modernization might drag on for more than ten years given the state of Russian shipyards.
Why don't you just build a new one while you wait? Oh... no money. Energy prices fucking you over? Gee... so sad.

Hug a Fracker today
Russia cannot afford to be without Kuznetsov in the fleet for that long because it would lose expertise in other related areas such as carrier operations at sea‐highlighting one of the problems of owning only one vessel of a type.

"It's clear why, because modernization risks dragging on for 10 years and costing a lot of money," researcher Mikhail Barabanov, editor of the Moscow Defense Brief‐published by the Centre for the Analysis of Strategies and Technologies (CAST)‐told The National Interest.

"Since Kuznetsov is not so much a combat platform as a training platform, deep modernization for her is an obvious excess."


Translation: "We don't expect her to last 30 seconds in a shooting war... so we train pilots with it."


Vasily Kashin, a senior fellow at the Center for Comprehensive European and International Studies at Moscow's Higher School of Economics, agreed.

"Because a real modernization is likely to take much longer and the ship may be needed," Kashin told The National Interest.

Kuznetsov is an old design that dates back to the late Soviet-era and at some point she will have to be replaced. However, a new Russian carrier is mostly a theoretical discussion at this point because Moscow currently lacks the resources to build such vessels until at least 2025.


Given the state of Russian facilities, I would put that at 2125


"Currently it is obvious that Russia is unlikely to start building a second carrier before 2025 and that means that it is not likely to be operational before the early 2030s," Kashin said.

"The situation is a bit like in the Soviet Union of the early period. The USSR did not really have the resources for an ocean going navy before the late 1960s, because of other challenges that were more important. As a result, the old battleships of the Russian Imperial Navy‐the two of them which survived WWI and WWII‐served until 1956."

Indeed, during the early part of the Cold War, the Soviet Union‐still rebuilding from the immense destruction inflicted upon her by Nazi Germany‐retained a host of Imperial-era surface combatants well into the 1950s. "Some of the old cruisers and destroyers were used until late 1940s and early 1950s‐30-40 years after the revolution," Kashin said.

In any case, it is hard to say what the outlook might be for a future Russian aircraft carrier even post-2025.

"I think before 2025 this issue will be purely theoretical," Barabanov said.

"In 2025 it is not known what will happen, so you cannot predict anything. But I think that for Russia, strategic forces, space capabilities or anti-missile defense are more important than aircraft carriers from a resource point of view."

Indeed, conceptual designs from the Krylov State Research Center such as the much-vaunted Project 23000E Storm are mostly industry attempts at lobbying the Kremlin to fund their program‐the Russian term for which is samopiar or "self-PR". It is very similar to how U.S. industry will dream up a new project and then convince the Pentagon to fund the development of the new product‐examples include EA-18G Growler, which originated as a Boeing concept.

"I think that currently they have these designs, but we do not know which trends will prevail in such distant future," Kashin said.

"It is quite possible carriers will be considered obsolete by that time or the requirements will change."


Only manned ones. The drone carriers will be kicking a lot of butt at that time.


Thus, Kuznetsov will remain Russia's sole carrier for the foreseeable future.


And a short future it will be
Posted by: DarthVader || 07/16/2017 01:05 || Comments || Link || E-Mail|| [607 views] Top|| File under:
The Grand Turk
In shadow of crackdown, Turkey commemorates failed coup
[Ynet] Hundreds of thousands of Turks rallied to mark the anniversary of last year's failed coup on Saturday, in an outpouring of mass support for President Tayyip Erdogan that lay bare the divisions of a society riven by widespread purges.

A sea of rapturous, flag-waving crowds gathered in Istanbul to listen as a defiant Erdogan promised to punish his enemies and praised the unarmed civilians who last year stood up to the rogue soldiers and their tanks.

"They showed no mercy when they pointed their guns at my people," Erdogan said. "What did my people have? They had their flags--just as they do today--and something much more important: They had their faith."
Posted by: trailing wife || 07/16/2017 00:00 || Comments || Link || E-Mail|| [237 views] Top|| File under: Sublime Porte
Government
Army Mulls Creating New Pay Grades for Senior NCOs
[MIL.COM] The U.S. Army's top enlisted leader is trying to build momentum for an effort to create two new pay grades -- E-10 and E-11 -- to compensate senior noncommissioned officers as they take on more command responsibility.


NCO's take on 'command responsibility'....WTF ?


Currently, enlisted pay grades stop at E-9, but command sergeants major typically advance from battalion level to higher command positions such as brigade-, division- and corps-level CSM without additional compensation.

Commissioned officers receive a pay increase each time they are promoted, all the way up to four-star general.

Sgt. Major of the Army Daniel Dailey discussed the effort at a recent conference in Texas but would not comment for this article.
Posted by: Besoeker || 07/16/2017 13:32 || Comments || Link || E-Mail|| [450 views] Top|| File under:
India-Pakistan
Achakzai's bail rejected by Quetta ATC in traffic constable hit-and-run case
[DAWN] The Anti-terrorism Court (ATC) Quetta-1 on Saturday rejected bail application of Balochistan



...the Pak province bordering Kandahar and Uruzgun provinces in Afghanistan and Sistan Baluchistan in Iran. Its native Baloch propulation is being displaced by Pashtuns and Punjabis and they aren't happy about it...


MPA Majeed Khan Achakzai in the case pertaining to the killing of a traffic sergeant in a vehicular accident.

Traffic sergeant Haji Attaullah had been run over by the provincial

politician

in the month of June. Police had initially registered a first investigation report (FIR) against an 'unknown' accused.

Achakzai was only tossed in the slammer
Yez got nuttin' on me, coppers! Nuttin'!
after a video of the hit-and-run was shared widely on social media, prompting the authorities to take action against the

politician

.

The counsel for Achakzai had submitted the bail application before ATC Judge Dawood Khan Nasar, who rejected it on Saturday morning.

However,


a poor excuse is better than no excuse at all...


Achakzai was granted bail by Quetta District and Sessions Judge Rashid Mehmood in a murder case from 1992. Civil Lines Police had nominated Achakzai in the murder of a person on Quetta's Jinnah Road that year. The judge set the bail at Rs300,000 and ordered the police to set him free. Advocate Naseebullah Tareen had represented the

politician

in the court.
Posted by: Fred || 07/16/2017 00:00 || Comments || Link || E-Mail|| [222 views] Top|| File under: Govt of Pakistan
Southeast Asia
Duterte draws criticism for 'Miss Universe' rape joke
[Al Jazeera] Philippine President Rodrigo Duterte made another joke about rape, condemning the crime while saying he would congratulate a rapist who could carry out his crime on an international pageant winner, even knowing that he could be executed later.

Duterte made the joke in a speech to Filipino diplomats in his southern home town of Davao, as he defended his war on drugs, which has left thousands dead since he took office last year.

"What I don't like are kids (being raped.) You can mess with, maybe Miss Universe. Maybe I will even congratulate you for having the balls to rape somebody when you know you are going to die," for your crime, he said on Friday, implying the rapist would be lynched.

It was the latest in a series of off-colour jokes by Duterte who openly boasts of having mistresses and often makes sexual remarks about women.

In May, he joked that soldiers, who are involved in an ongoing operation in the southern city of Marawi, could rape up to three women.

During his campaign for president in 2016, he was also criticised for joking about an Australian missionary worker, who was raped and later killed in Davao in 1989, while he was mayor of the city.

"I was angry that she was raped. But she was so beautiful. The mayor should have been the first. What a waste," he was quoted as saying in Filipino.
'Duterte's glaring incompetencies'

Ana Santos, a Manila-based international journalist and women's rights advocate, said Duterte's repeated jokes on rape "have reached a point of maddening frustration".

"Scarier and more upsetting for me is that people still laugh at them," she said in a statement to Al Jazeera.

"I think the challenge for us now is to not get used to it. The first thing we need to do is to stop laughing at these rape jokes because they are not funny."
Posted by: Fred || 07/16/2017 00:00 || Comments || Link || E-Mail|| [341 views] Top|| File under:
Who's in the News
24
[untagged]
8
Islamic State
5
Govt of Pakistan
3
Taliban
3
Moslem Colonists
2
Sublime Porte
2
Govt of Iran
2
al-Nusra
2
Ansar Bayt al-Maqdis (IS)
2
Govt of Syria
1
TTP
1
Commies
1
Govt of Saudi Arabia
1
Abu Sayyaf (ISIS)
1
Jamaat ul-Ahrar
1
Maute group (IS)
1
Muslim Brotherhood
1
Thai Insurgency
Bookmark
E-Mail Me
The Classics
The O Club
Rantburg Store
The Bloids
The Never-ending Story
Thugburg
Gulf War I
The Way We Were
Bio
Merry-Go-Blog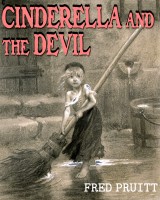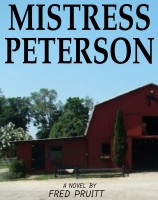 On Sale now!


A multi-volume chronology and reference guide set detailing three years of the Mexican Drug War between 2010 and 2012.

Rantburg.com and borderlandbeat.com correspondent and author Chris Covert presents his first non-fiction work detailing the drug and gang related violence in Mexico.

Chris gives us Mexican press dispatches of drug and gang war violence over three years, presented in a multi volume set intended to chronicle the death, violence and mayhem which has dominated Mexico for six years.
Click here for more information


Meet the Mods
In no particular order...


Steve White
Seafarious
Pappy
lotp
Scooter McGruder
john frum
tu3031
badanov
sherry
ryuge
GolfBravoUSMC
Bright Pebbles
trailing wife
Gloria
Fred
Besoeker
Glenmore
Frank G
3dc
Skidmark
Alaska Paul



Better than the average link...



Rantburg was assembled from recycled algorithms in the United States of America. No trees were destroyed in the production of this weblog. We did hurt some, though. Sorry.
18.207.102.38