-Lurid Crime Tales-
Greyhound bus chased by police after 5 times deported illegal immigrant threatens passengers
[FoxNews] An illegal immigrant on a Greyhound bus who allegedly threatened to shoot and kill passengers on Friday — leading police on a chase from Wisconsin to Illinois — was deported five times, a U.S. Customs and Border Protection spokesperson told Fox News.

The spokesperson said on Sunday that Margarito Vargas-Rosas, 33, who faces terror charges, was in the U.S. illegally and was "removed" from the U.S. the last five times Border Patrol agents encountered him. He also had a previous DUI arrest to his name.

A judge in Illinois on Sunday ordered the suspect held without bond. Vargas-Rosas faces a fugitive-from-justice charge.

Police responded to a call around 9:40 p.m. Friday from a bus passenger who claimed there was a person threatening to kill people, Fox 6 reported, citing the Racine County Sheriff's Department.

Vargas-Rosas, of Chicago, was reportedly pacing the aisle toward the back of the bus, and appeared to draw what passengers thought was a weapon from his waistband.

Deputies with the Milwaukee and Kenosha County Sheriff's Offices both attempted to pull the bus over, but the driver didn't stop the vehicle.

Racine County Sheriff Christopher Schmaling said the bus driver "thought it was a training exercise by law enforcement, or thought he was going to stop someone."

Passenger Patrick Todd told The Chicago Tribune the bus occupants were confused by the driver's actions and kept yelling at him to pull over.

Authorities ultimately used spike strips to flatten the vehicle's tires, which forced it to a stop on Interstate 94 near the Illinois community of Wadsworth.

While the bus eventually stopped, the driver, according to Dodd, "didn't stop after the first spike strip, he went on to Illinois" before hitting the second spike strip.
Posted by: Bright Pebbles || 01/15/2018 00:00 || Comments || Link || E-Mail|| [6503 views] Top|| File under:
Driver crashes car into second story of California building; he was high.
... then the car was...


[FOX] A California driver escaped a dangerous crash early Sunday morning after apparently hitting a divider at such a high speed that it launched the car into the second story of a nearby building.

The driver reportedly said afterwards that he'd been using drugs at the time.

The white Nissan Altima slammed into the center divider around 5:30 a.m., prompting the sedan to soar into the air and into the second floor of a dental office in Santa Ana, Calif., the Orange County Fire Authority said.

Capt. Stephen Horner of the Orange County Fire Authority told the New York Post that the very unusual "situation" was triggered by the driver's speed.
Posted by: Skidmark || 01/15/2018 00:00 || Comments || Link || E-Mail|| [6462 views] Top|| File under:
'Envy of the world': Macron urges UNESCO to protect French baguette
[RT] President Emmanuel Macron has backed calls from bakers to put the traditional French bread – the baguette – on the list of intangible cultural treasures protected by UNESCO, calling the oblong loaf an "envy of the world."

"The baguette is envied around the world. We must preserve its excellence and our expertise, and it is for this reason that it should be heritage-listed," the French leader told Europe Radio 1 following a meeting with French master bakers in Paris on Friday.
Posted by: Fred || 01/15/2018 00:00 || Comments || Link || E-Mail|| [6464 views] Top|| File under:
New bee species found thriving in former Arctic nuke site



"We come fer yer pollen, Chuck!"


[RT] A species of bee has been discovered that is miraculously capable of surviving in the high arctic region where the Soviet Union once tested nuclear weapons for decades, according to a new study.
The 'Bombus glacialis' species lives on the archipelago of Novaya Zemlya, which the Soviet Union closed off decades ago to carry out scores of nuclear tests. While previously considered to be a subspecies of the B. polaris - one of the only other arctic bee types in the world - a recent study published in Polar Biology confirmed B. glacialis to be its own species.
Posted by: Fred || 01/15/2018 00:00 || Comments || Link || E-Mail|| [6486 views] Top|| File under:
-Land of the Free
Fed's misconduct in Cliven Bundy case stems from Ruby Ridge
[The Hill] Federal judge Gloria Navarro slammed the FBI and Justice Department on Monday, Jan. 8, for "outrageous" abuses and "flagrant misconduct" in the prosecution of Cliven Bundy and sons, the Nevada ranchers who spurred a high-profile standoff with the FBI and Bureau of Land Management in 2014. Navarro condemned the "grossly shocking" withholding of evidence from defense counsel in a case that could have landed the Bundys in prison for the rest of their lives. Navarro, who had declared a mistrial last month, dismissed all charges against the Bundys.

Navarro was especially riled because the FBI spent three years covering up or lying about the role of their snipers in the 2014 standoff. The Bundys faced conspiracy charges because they summoned militia to defend them after claiming FBI snipers had surrounded their ranch. Justice Department lawyers scoffed at this claim but newly-released documents vindicate the Bundys. In an interview Saturday, Ammon Bundy reviled the feds: "They basically came to kill our family, they surrounded us with snipers. And then they wanted to lie about it all like none of it happened."

Many of the heavily-armed activists who flocked to the scene feared that the FBI snipers had a license to kill the Bundys. Their reaction cannot be understood without considering a landmark 1990s case that continues to shape millions of Americans' attitude towards Washington: the federal killings and coverups at Ruby Ridge.


Posted by: Besoeker || 01/15/2018 00:00 || Comments || Link || E-Mail|| [6465 views] Top|| File under:
Arabia
Saudi Arabia demands $6 billion for the release of Prince Al-Waleed Bin Talal, one of the richest men in the world
[Telegraph] Authorities in Saudi Arabia are demanding $6 billion from Prince Al-Waleed Bin Talal, one of the richest men in the world, in return for his release after he was arrested in an anti-corruption purge last month in Riyadh.

The prince, who is the 57th richest man in the world, was one of dozens of businessmen, royals and government officials detained last month in the capital's Ritz Carlton hotel in a move led by the country's crown prince Mohammad Bin Salman.

Many of the others have since been released, with reports that many have paid for their freedom, but the fee demanded for Prince Al-Waleed is believed to be one of the highest.

Allegations levelled against Prince Al-Waleed included extortion, bribery and money laundering. Prince Al-Waleed is believed to be worth some $18.7 billion, and has accrued a vast portfolio that includes holdings in Citi Bank, Disney, Twitter and London's Savoy hotel.

But he has reportedly refused to pay any such fee for his release, claiming that paying such a fee would amount to an admission of guilt. It is also believed that the fee could lead to the dismantling of much of the business empire he has spent his life building.

A source close to the prince told The Wall Street Journal ""He wants a proper investigation. It is expected that al-Waleed will give [Prince Bin Salman] a hard time,"

The $6 billion figure was reported by the Wall Street Journal.

Last month, Prince Mutaib Bin Abdullah, the son of the late King Abdullah and head of the country's National Guard, who was also caught up in the purge was released after paying a reported $1 billion. In total, 320 people were arrested.

In an interview with the New York Times last month, Crown Prince Mohammad Bin Salman said that some 10 per cent percent of government funds had been lost to corruption each year since 1980.

He said that 95 per cent of those caught up in the corruption probe had agreed to such settlements, but said: "About 1 per cent are able to prove they are clean and their case is dropped right there. About four percent say they are not corrupt and with their lawyers want to go to court."
Posted by: trailing wife || 01/15/2018 00:00 || Comments || Link || E-Mail|| [6473 views] Top|| File under:
Caucasus/Russia/Central Asia
Putin: Communist ideology similar to Christianity, Lenin's body like saintly relics
[RT]
Russian President Vladimir Putin has likened communism to Christianity and Vladimir Lenin's mausoleum in Moscow's Red Square to the veneration of the relics of saints.
"Maybe I'll say something that someone might dislike, but that's the way I see it," Putin said in an interview for the documentary Valaam, an excerpt of which was broadcast on Russia 1. "First of all, faith has always accompanied us, becoming stronger every time our country, our people, have been through hard times.

"There were those years of militant atheism when priests were eradicated, churches destroyed, but at the same time a new religion was being created. Communist ideology is very similar to Christianity, in fact: freedom, equality, brotherhood, justice – everything is laid out in the Holy Scripture, it's all there. And the code of the builder of communism? This is sublimation, it's just such a primitive excerpt from the Bible, nothing new was invented."
Posted by: Fred || 01/15/2018 00:00 || Comments || Link || E-Mail|| [6459 views] Top|| File under:
China-Japan-Koreas
N-Kor tunneling like crazy in Punggye-ri
[38North] Punggye-ri Nuclear Test Site: Significant Tunneling Underway at the West Portal

Recent commercial satellite imagery of North Korea's Punggye-ri Nuclear Test Site indicates that the North Portal, where the last five nuclear tests were conducted, remains dormant and that tunnel excavation has been stepped up at the West Portal. Throughout December 2017, mining carts and personnel were consistently present around the West Portal and there was significant expansion of the spoil pile.

On December 28, there were also a large number of personnel (~100 to 120) observed in seven different formations whose purpose is unknown in the Southern Support Area.

These activities underscore North Korea's continued efforts to maintain the Punggye-ri site's potential for future nuclear testing.

North Portal (Tunnel No. 2)

The North Portal remains in a dormant state, with water draining from the portal entrance.

West Portal (Tunnel No. 4)

Approximately nine mining carts are present at the West Portal, and there appear to be new rails on top of the spoil pile.

It appears that the spoil pile has been expanded significantly along its south side. There is an object on top of the spoil pile and adjacent to some tracks the might be a rock trough/screener.
Southern Support Area

At the Southern Support Area, there are approximately 100-120 people in the courtyard in seven formations. It is rare to observe personnel in this area and the purpose of their activities is unknown.
Posted by: 3dc || 01/15/2018 00:00 || Comments || Link || E-Mail|| [6461 views] Top|| File under: Commies
Economy
Economists Credit Trump For Booming Economy, Growth Will Continue In 2018 Thanks To Trump's Tax Bill
Moved to Page 3
[Townhall] CNBC's economic survey released prior to Christmas showed that for the first time in over a decade a majority was optimistic about the economy, and there was a shift as to who should receive credit for the booming economy: Donald J. Trump. The economic growth for the fourth quarter was near four percent. Over 100 companies gave bonuses of at least $1,000 or more to over a million workers, even some part-timers got a piece of that action. The GOP tax bill, which the Left said was going to be a prelude to Armageddon, was exactly the opposite for the American worker, who the Democratic Party decided to bet against to try and undercut Trump. Over 90 of middle class Americans will be receiving a tax cut. The Democratic Party is going to have to explain that move, especially when this tax bill becomes more popular.

As for the economy, economists said we should expect to see unemployment continue to go down and the economy to grow in 2018. Economists credit two things: President Trump and his tax bill. For Obama, his polices received good grades for providing financial stability, though they led to anemic economic growth and job creation (via WSJ):
Posted by: Besoeker || 01/15/2018 14:07 || Comments || Link || E-Mail|| [6495 views] Top|| File under:
Europe
Austria arrests 45 for drug deals involving migrant dreamers minors
VIENNA (Reuters) - Austrian police said on Monday they had arrested 45 people for drug dealing that used underage asylum seekers to transport marijuana across the country to buyers.

Most of the suspects, who were between 15 and 48 years old, were Austrians and Afghans but others were from Iran, Pakistan, Syria, Turkey and Germany, police in the western Alpine province of Tyrol said in a statement.

"The marijuana is thought to have been bought in Vienna ... and was subsequently smuggled to Tyrol in most cases by underage (and adult) asylum seekers or (Austrian) girls traveling by train," it said.

Tens of thousands of Middle East and Asian migrants streamed into Austria, which borders eight countries, in 2015 before a clampdown on arrivals. A public backlash led to the entry of the anti-immigrant far right into Austria's coalition government last month after a general election.
Posted by: Besoeker || 01/15/2018 07:50 || Comments || Link || E-Mail|| [6461 views] Top|| File under: Moslem Colonists
Home Front: WoT
Worker who sent out Hawaii missile alert re-assigned
[NYPost] The Hawaii public employee who plunged the state into chaos by accidentally sending out an incoming-missile emergency alert Saturday has been re-assigned, according to reports.

The unnamed emergency-department worker will not be fired because he made an honest mistake, said Hawaii Emergency Management Agency spokesman Richard Rapoza to the Washington Post.

"Part of the problem was it was too easy ‐ for anyone ‐ to make such a big mistake," Rapoza said. "We have to make sure that we're not looking for retribution, but we should be fixing the problems in the system. … I know that it's a very, very difficult situation for him."

The agency has already put in place new safeguards to prevent such a misfire ‐ including a "cancel" button that will immediately send out corrective alerts when an erroneous warning is issued, officials said Sunday
Posted by: Frank G || 01/15/2018 00:00 || Comments || Link || E-Mail|| [6493 views] Top|| File under:
India-Pakistan
Four Pakistani soldiers killed in Indian fire across tense Kashmir frontier
ISLAMABAD (Reuters) - Four Pakistani soldiers were killed on Monday in shelling by Indian forces in the disputed Kashmir region, the Pakistani army said, the latest clash between the nuclear-armed neighbors who have also been exchanging heated challenges.

A decades-old dispute over the mostly Muslim Himalayan region of Kashmir, claimed in full but ruled in part by both Pakistan and India, has heated up in recent years after a 2003 ceasefire brought more than a decade of relative peace.

"Troops were busy in line communication maintenance when they were fired upon and hit by heavy mortar round," the Pakistani military said of the attack in which the four men were killed, in the Jandrot region.

Pakistani forces responded, killing three Indian soldiers and wounding several, it said. India's military told Reuters that Pakistani forces fired first and no casualties were recorded on the Indian side.

On another section of the so-called Line of Control (LoC) dividing Kashmir between the two sides, India said its forces on Monday killed five member of a pro-Pakistan militant group trying to slip into Indian Kashmir.

"They crossed the Jhelum river which is de facto border in the area. We allowed them to cross the river and challenged them. All of the five who crossed the river were killed," said an Indian officer, Major General Gulab Singh Rawat.
Posted by: Besoeker || 01/15/2018 08:06 || Comments || Link || E-Mail|| [6458 views] Top|| File under:
4 Chinese nationals arrested in another ATM skimming incident in Karachi
[DAWN] Karachi police have arrested four Chinese nationals suspected of ATM skimming fraud and have recovered Rs2.3 million and 350 ATM cards from their possession, Clifton Superintendent Police (SP) Dr Asad Malhi said on Sunday.

Dr Malhi said that the police acted on information regarding suspicious activities of a group of Chinese men in Defence Phase-II area on Saturday night and arrested the three men, however, two other accomplices managed to escape.

One suspect linked with the group was later arrested on Sunday evening on information provided by the three men, DawnNews reported.

The Clifton SP said the group appears to be a part of an organised gang which employs young Chinese men for skimming frauds. The suspects were handed over to the Federal Investigation Agency (FIA), he added.


Posted by: Fred || 01/15/2018 00:00 || Comments || Link || E-Mail|| [6460 views] Top|| File under:
Syria-Lebanon-Iran
Burning Iranian oil tanker sinks after January 6 accident
[IN.REUTERS] An Iranian oil tanker has sunk after burning for more than a week following a collision on Jan. 6 in the East China Sea, Chinese state media said on Sunday, adding that a large amount of oil was burning in the surrounding waters.


The stricken tanker, called the Sanchi (IMO:9356608), which had been adrift and on fire following the accident with the freighter CF Crystal, had "suddenly ignited" around noon (0400 GMT), China Central Television (CCTV) said.

"Currently it has already sunk," CCTV said, citing the Shanghai maritime search and rescue centre. It showed video of a tower of billowing black smoke that it said reached as high as 1,000 metres, and flames on the surface of the water. The ship sank before 5 p.m. (0900 GMT), the broadcaster said.

China's State Oceanic Administration said that because the hull of the ship had detonated, a large amount of oil in surrounding waters was on fire, according to the official Xinhua news agency.

The Administration said it would expand the scope of its monitoring and "quickly ascertain the spread and drift of overflowing oil" from the wrecked ship.

A Chinese salvage team on Saturday recovered two bodies from the tanker. Another body, presumed to be one of the Sanchi's sailors, was found on Monday and brought to Shanghai for identification.

The Sanchi's crew consisted of 30 Iranians and two Bangladeshis.

Iranian officials said the remaining 29 crew members and passengers of the tanker were presumed dead.
Posted by: Fred || 01/15/2018 00:00 || Comments || Link || E-Mail|| [6492 views] Top|| File under: Govt of Iran
Who's in the News
24
[untagged]
5
Islamic State
4
al-Shabaab (AQ)
2
Sublime Porte
2
Commies
2
Hamas
1
Govt of Syria
1
Lashkar e-Jhangvi
1
Haqqani Network
1
Taliban
1
Govt of Iraq
1
Moslem Colonists
1
Govt of Saudi Arabia
1
Govt of Iran
Bookmark
E-Mail Me
The Classics
The O Club
Rantburg Store
The Bloids
The Never-ending Story
Thugburg
Gulf War I
The Way We Were
Bio
Merry-Go-Blog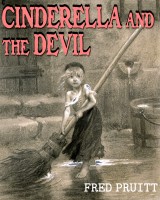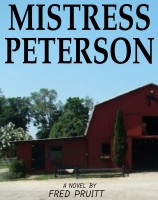 On Sale now!


A multi-volume chronology and reference guide set detailing three years of the Mexican Drug War between 2010 and 2012.

Rantburg.com and borderlandbeat.com correspondent and author Chris Covert presents his first non-fiction work detailing the drug and gang related violence in Mexico.

Chris gives us Mexican press dispatches of drug and gang war violence over three years, presented in a multi volume set intended to chronicle the death, violence and mayhem which has dominated Mexico for six years.
Click here for more information


Meet the Mods
In no particular order...


Steve White
Seafarious
Pappy
lotp
Scooter McGruder
john frum
tu3031
badanov
sherry
ryuge
GolfBravoUSMC
Bright Pebbles
trailing wife
Gloria
Fred
Besoeker
Glenmore
Frank G
3dc
Skidmark
Alaska Paul



Better than the average link...



Rantburg was assembled from recycled algorithms in the United States of America. No trees were destroyed in the production of this weblog. We did hurt some, though. Sorry.
44.197.230.180

Help keep the Burg running! Paypal: