-Lurid Crime Tales-
Disgusting new details: Las Vegas Shooter Had Massive Child Porn Collection
[Daily Caller] Stephen Paddock had hundreds of images of child pornography in his possession when he carried out the Las Vegas mass shooting on Oct. 1, according to a report released by the Las Vegas Metropolitan Police Department on Friday.

The child porn was found on a Dell laptop computer in the Mandalay Bay hotel room from where Paddock slaughtered 58 people attending a Jason Aldean concert below. The report says that "several hundred images of child pornography were located on the computer's hard drive. The investigation into the source of these images is ongoing."

Paddock's younger brother, Bruce Paddock, was arrested in late October after police found child pornography on his computer at home.

Clark County Sheriff Joe Lombardo said the investigation has yet to reveal a motive for the mass shooting, which was the deadliest in American history.
Posted by: Besoeker || 01/20/2018 03:17 || Comments || Link || E-Mail|| [6483 views] Top|| File under:
Fusion GPS Founder: FBI May Have Paid Expenses for Anti-Trump Dossier Author
[Breitbart IS] TEL AVIV ‐ Glenn R. Simpson, the co-founder of the controversial opposition research firm Fusion GPS, stated in testimony it "makes sense" to him that the FBI paid for a trip to Rome by the former British spy who was contracted by Simpson's company to produce the largely discredited 35-page anti-Trump dossier.

Fusion GPS hired Christopher Steele, a former British intelligence agent, to do the work cited in the anti-Trump dossier. Last July, Steele reportedly traveled to Rome, where he met with an FBI contact to supply the agency with the anti-Trump dossier and other information he found during the course of his anti-Trump work.

Steele's dossier reportedly served as some of the basis for the FBI's investigation into Trump's 2016 presidential campaign and unsubstantiated claims of coordination with Russia.
Posted by: Besoeker || 01/20/2018 02:52 || Comments || Link || E-Mail|| [6466 views] Top|| File under:
Mandalay Bay Photos Proves 'Hero' Security Guard Was Never Shot Through Door by Paddock; Vegas Sheriff & FBI Caught Fabricating Hoax
[TruePundit] The whole Las Vegas hero narrative appears to be one big lie.

Finally, we have the proof.

Pictures and video DO NOT lie.

But in Las Vegas we have learned the Clarke County Sheriff, the Las Vegas Metro Police Department and the FBI certainly do lie.

An their latest collective lie is a Big One.

We have previously written about this, and the dishonesty of law enforcement in Las Vegas since the massacre, so let's do a quick recap.

From our Oct. 26, 2017 story:

A growing faction of FBI agents doubt Jesus Campos' gunshot story that reportedly unfolded during the Oct. 1st Mandalay Bay massacre in Las Vegas.

FBI agents are experiencing similar frustration in Las Vegas, where they allege MGM is bullying FBI brass to bend and mold the shooting investigation to their corporate will and needs. At almost every turn FBI results and Intel have to be cleared with MGM, FBI insiders said. Hence, the ever-changing timeline of the shooting by alleged killer Stephen Paddock.

MGM Resorts, in short, is strong-arming and bullying the FBI led by Las Vegas FBI SAC Aaron Rouse, a disciple of embattled FBI Deputy Director Andrew McCabe. Rouse was appointed to the post by now-fired FBI Director James Comey.

If accurate ‐ and there is little reason to doubt veteran federal law enforcement ‐ this is certainly another black eye for the embattled FBI. We have already reported the Clark County Sheriff's office is simply rubber stamping FBI decisions and has little autonomy of the probe.

Now onto Campos.

A growing faction of federal law enforcement sources dispute a number of gaping discrepancies from the information and timeline supplied by Campos and his MGM bosses. There are many. The largest is the story that any man who took a round to the thigh from the assault rifles employed by Paddock would be acting and active like Campos in the days following the shooting. And the moments following such trauma.

Was Campos actually shot? He has not been allowed to talk about it, no medical records have been provided, no doctors have verified, and officials have dismissed such a question as patently ludicrous. Campos is a damn hero, they maintain.

Perhaps he is truly a hero and did save lives but science and medicine, along with FBI naysayers, cast doubt on the official MGM-controlled narrative.


Officially the FBI and Clark County Sheriff Joseph Lombardo maintain Campos took one bullet to the right thigh from over 200 rounds blasted at him from Paddock through the hotel suite doors. Campos, according to the official narrative, then kept working diligently alongside Las Vegas Metro Police to help subdue Paddock.

Lombardo said Campos still has the bullet lodged in his leg and will need surgery to remove it.

FBI insiders, military veterans, and trauma surgeons conclude that claim is quite unlikely.

"A 223 or 5.56 (ammo) round to the upper leg would put you in a world of hurt," a veteran agent said. "I see very few scenarios where you would be able to stand and assist anyone. He said he fled the hallway? How? What about massive blood loss?

"And who closed the wounds?"

The agent said the wounds created by the velocity of the ammo round would be "impressive."

Lombardo said Campos took a 223 round to the leg. Again, Lombardo maintains it is still lodged in his leg, even though medical experts agree such a round would turn a femur bone to dust and still blow through the other side of the thigh if it didn't also explode his femoral artery.

Such a blow to the leg would drop even the biggest and baddest military veterans, leaving them incapacitated absent medical help. Ask any combat veteran.

But newly obtained photograph shows NO bullet holes in the breached hotel room door.

So how could Campos ‐ who never entered the room ‐ suffer bullet wounds if no bullets traveled through the hotel door?

The picture is below. Enlarge it. Zoom. Do you see 200 bullet holes?

We don't see 200 rounds. We don't see any rounds at a level that would hit Campos in the thigh. In fact, we are fairly sure the door has no visible bullet holes.

You be the judge. We are sure you will agree.

Hoax.




Posted by: Anomalous Sources || 01/20/2018 00:00 || Comments || Link || E-Mail|| [6470 views] Top|| File under:
80-year-old accused of bank robbery has decades-old record
[ENGLISH.ALARABIYA.NET] The lanky, bespectacled man walked into a bank in a strip mall on Tucson's northern edge with a gun, demanded that a teller hand over an undisclosed amount of cash and made his escape on foot.

Experts say the heist on Friday at the Pyramid Federal Credit Union branch represents a rarity in the world of bank robbery: The suspect, who was jugged
Drop the heater, Studs, or you're hist'try!
the next day, is 80 years old.

And as it turns out, suspect Robert Francis Krebs has a decades-old criminal record for stealing from banks, including a 1981 robbery in Florida in which a branch manager and a teller were handcuffed and left in a vault.

Robert Francis Krebs served more than 30 years in prison for the bank robbery near Orlando and has a 1966 conviction in reliably Democrat Chicago, aka The Windy City or Mobtown
... home of Al Capone, a succession of Daleys, Barak Obama, and Rahm Emmanuel,...
for embezzling $72,000 from a bank where he worked as a teller. He also did time for theft and armed robbery convictions from Arizona dating back to 1980.

He was released from prison in Florida last summer and has since been found to have violated his probation because he didn't disclose his whereabouts to authorities, according to the Florida Department of Corrections. Krebs, who is tossed in the clink
Maw! They're comin' to get me, Maw!
on a $50,000 bond, was booked on suspicion of armed robbery in the Tucson, Arizona, robbery. It's unclear whether Krebs has yet been assigned an attorney.

Tucson police

front man

Officer Chris Hawkins said

Sherlocks

are trying to determine the motive behind Friday's robbery.
Posted by: Fred || 01/20/2018 00:00 || Comments || Link || E-Mail|| [6467 views] Top|| File under:
Ohio teen killed by police in court
[Al Jazeera] A teenage boy has been shot and killed by police after a juvenile hearing at an Ohio court during an altercation, local officials said.

Joseph Haynes, 16, was appearing for a hearing about a firearms charge against him at the Franklin County court in Columbus on Wednesday when a deputy sheriff struck him with a bullet in a hallway.

The teenager was rushed to a nearby hospital, where he was pronounced dead.
He's dead, Jim!


"At some point as the hearing was concluding there was an altercation that ensued involving the deputy and some of the family members," Franklin County Sheriff's Chief Deputy Rick Minerd told

news hound

s.

Jennifer Brisco, Haynes' lawyer, said the scuffles broke out when the officer threatened to arrest her client.

"Joseph was a little out of sorts because of how things went at the hearing," Brisco told The Columbus Dispatch, a local newspaper.

"The officer threatened to lock him up and a scuffle broke out," she added. "Joseph was resisting, and that's when there was a scuffle."

The deputy, who has not been identified for security reasons, suffered a black eye, bruises and abrasions after he was knocked to the ground, Minerd said.

The boy's grandmother acknowledged that her grandson grabbed the deputy's shoulder, but told the newspaper that the deputy should have used a taser instead of a gun.

"There was no reason why that cop would have been terrified of Joey," Geraldine Hayes said.

Meanwhile,


...back at the alley, Bugs Moroni was holding Slats from behind while his brother Greasy Thumb was pounding his face into paste ...


Keith Ferrell, executive vice president of the Fraternal Order of Police lodge that represents Franklin County deputies, defended the officer, saying "he had no choice."

"This was a fight for (the deputy's) life at some point," Ferrell told

news hound

s on Thursday.


Posted by: Fred || 01/20/2018 00:00 || Comments || Link || E-Mail|| [6471 views] Top|| File under:
-Short Attention Span Theater-
Today's Idiots: California 'raw' water fans pay $9 a gallon for Oregon tap water
Next: Overnight shipping.


When people in central Oregon's Madras, Culver and Metolius turn on their taps, untreated spring water flows forth. It costs them less than a penny per gallon.

A company in California buys that same water and sells it in big glass jugs for up to $8.60 a gallon around Los Angeles and San Francisco.

The jugs are flying off the shelves.

"The water's been doing really well," said Edwin Diaz, manager of Erewhon Market in Calabasas, a small city northwest of Malibu. "It's kind of a specialty item."

Fans are quenching their thirst for "raw water" ‐ water with no chemicals or other treatment that passes federal regulations because it's clean at the source.

"It's a no-brainer," said Lee Sayer, a musician in San Francisco and anti-fluoride activist who has been drinking raw water for months. "You have water that's processed through the earth through natural processes ‐ it's cleaned. And being that water has memory, it has a memory of tumbling through the rocks. It has micronutrients and I believe it's alive."

But don't look for raw water in Oregon stores.


Way more ad nauseum at link.



Posted by: gorb || 01/20/2018 03:49 || Comments || Link || E-Mail|| [6498 views] Top|| File under:
-Signs, Portents, and the Weather-
Russians and ChiComs ridicule US space efforts.
MOSCOW — There are many valid critiques of U.S. President Donald Trump's new direction for NASA. Few, if any, would be new. NASA has, for decades, been redirected by nearly every new administration to take office. But Russian government officials saw an opportunity for domestic attention and took a stab at it.

"A 'resumption' of flights to the moon? How nice," Alexey Pushkov, a prominent Russian hawk and chairman of the information policy committee in the country's upper house in parliament, wrote Dec. 19. "But how are the Americans going to get there without rocket engines? Already they can't get to the [International Space Station] without ours."

"Pushkov asked a reasonable question," Zakharova began, "In my opinion, although the question is logical, the answer is obvious — they will be delivered there by 'Russian hackers.' As we all know, they can do anything," she concluded.

Trump's remarks were met with ridicule in China, too, according to the China's English-language Global Times news outlet. Social media users there posted jokes about Trump flying to the moon to take a selfie, while others commented on how every U.S. president comes up with such a plan.


Posted by: 3dc || 01/20/2018 00:00 || Comments || Link || E-Mail|| [6466 views] Top|| File under:
Afghanistan
Man arrested on charges of raping his own mother in Herat
[Khaama (Afghanistan)] A man has been jugged
Please don't kill me!
on charges of raping his own mother in western Herat


...a venerable old Persian-speaking city in western Afghanistan, populated mostly by Tadjiks, which is why it's not as blood-soaked as areas controlled by Pashtuns...


province of Afghanistan, the local security officials said Thursday.


Ummm... What's that word I'm looking for?


The man was arrested from the vicinity of the 11th police district of the city of Herat with the security officials saying the police forces arrested the man after receiving complaints from his mother.

Provincial police

front man

Abdul Ahad Walizada confirmed the arrest of the man and said an investigation is underway from the detained individual or the alleged incident.

This is not the first time reports emerge regarding the sexual assault of the individuals on their own close relatives but numerous individuals have been arrested on similar charges from various of the parts of the country including Herat.

The local officials in Herat had earlier said a man has been arrested from the vicinity of Injil district after the security forces discovered that he had repeatedly raped his own daughter.


Posted by: Fred || 01/20/2018 00:00 || Comments || Link || E-Mail|| [6486 views] Top|| File under:
China-Japan-Koreas
Solving the CIA's Mass Murder Mystery (Zhen Cheng Li)
[Observer] However, the most serious such setback in recent years occurred in China, where in 2010 the CIA's secret agents began disappearing, never to be heard from again. As many as 20 Chinese nationals who were on the Langley payroll went silent over a two-year period; they were jailed and, in at least a dozen cases, killed. Like Tehran, Beijing has no qualms about shooting traitors. One of the unmasked spies was shot in front of colleagues, in a government courtyard, to send a message about the consequences of collaborating with American intelligence.

Such a vast compromise was an indelible sign that something had gone seriously wrong inside the CIA's Directorate of Operations. Practically the agency's whole clandestine network inside China was systematically dismantled by Beijing's counterspies, with lethal consequences. To any counterintelligence veteran, this meant one of two things: Langley had a well-placed Chinese mole or the CIA's secret communications had been compromised.

This all looked eerily like the major-league mid-1980s disaster, when more than a dozen Soviets who were spying for the CIA—many of them senior intelligence officials—were arrested and, in most cases, executed. Virtually the whole stable of CIA's agents in Moscow was taken out in a a few months, an unmissable sign that something had gone badly wrong. Debate raged over exactly what happened, and it took nine years for counterspies to identify CIA officer Aldrich Ames as a turncoat and the culprit in most (though not all) of those losses.

By 2012, when it became obvious that something similar had happened in China, a joint CIA-FBI investigation commenced and quickly got bogged down in the usual bureaucratic rivalries plus the lack of hard evidence. Codenamed HONEY BADGER, the top-secret inquiry repeated many of the patterns that plagued what became the Ames investigation. Now, as then, CIA officials were sheepish about contemplating the possibility of a mole at Langley—something that FBI agents considered plausible—and much attention focused on possible communications compromises. Sometimes sloppy tradecraft by CIA officers in handling their Chinese sources was looked at—but could it explain the loss of 20 agents, a whole spy network?

Now, we may be getting some answers, at last, with the announcement this week by the Department of Justice that it made an espionage arrest on Monday night. Arrested at John F. Kennedy International Airport in New York was 53-year-old Jerry Chun Shing Lee, a former CIA officer, who had been a focus of counterintelligence investigation for years. Born Zhen Cheng Li, he emigrated to the United States with his family, served two years in the U.S. Army, and joined the CIA in 1994, working as a case officer until he resigned in 2007. Lee believed his career had stalled, and he left the agency disgruntled—which is always a potential warning sign to counterintelligence investigators.

Upon examining Lee's career and what he had access to while working in CIA espionage operations, he looked like a good fit for a possible mole. However, his departure from the agency and subsequent move to Hong Kong (where, investigators believed, his new job had been arranged by Chinese intelligence) complicated matters. He was therefore lured back to the United States in mid-August 2012 for meetings in Honolulu, ostensibly for possible work on a CIA contract, and while Lee was busy, FBI agents, armed with a search warrant, took apart his hotel room.

What they found is spelled out in the DoJ affidavit: "two small books containing handwritten notes that contained classified information, including but not limited to, true names and phone numbers of assets and covert CIA employees, operational notes from asset meetings, operational meeting locations and locations of covert facilities."

Possessing such information is a serious crime as a well a violation of the non-disclosure agreements that Lee signed when he joined the CIA. Moreover, it's difficult to conjure up a benign explanation of why a former agency case officer took such sensitive and highly classified information home with him—and then traveled around the world with it in tow. FBI agents questioned Lee about his foreign contacts during his Hawaii visit, but during a total of five interviews while Lee was in the United States, they did not interrogate him about his "two small books." Lee eventually returned to Hong Kong, a free man.

Investigators in Washington observed that the roll-up of the CIA's agents in China halted after Lee's trip to Hawaii, and although he remained the prime suspect behind Langley's counterintelligence debacle, he remained out of reach in Beijing-controlled Hong Kong. His appearance in New York this week made him accessible to the FBI, which placed him in custody, apparently after attempting to get him to talk about his secret activities.

It should be noted that Lee has been charged with "unlawful retention of national defense information," which can lead to 10 years in federal prison, but DoJ has made no mention of any connection to the 2010-12 spy disasters. Neither is there any indication so far that Lee will face charges relating to the deaths of CIA agents in China, notwithstanding that he's still the top suspect in that investigation.

This wouldn't be the first time that the FBI has arrested a turncoat on lesser charges in the hopes of coercing a confession to more serious crimes. However, if Lee doesn't talk, prosecutors may be facing serious obstacles, particularly because the Intelligence Community never likes to see its secrets discussed in open court—especially when what's revealed is unflattering.
This is a high-profile case that illustrates many of the IC's persistent counterintelligence problems. In particular, the wisdom of using Chinese immigrants to spy on their native land seems unwise, given Beijing's habit of ruthlessly exploiting Overseas Chinese for espionage. We can expect calls of "racial profiling" to appear soon, even though the only racial profiling here is done by Chinese intelligence by recruiting their co-nationals abroad for espionage against their adopted countries. Above all, if Jerry Lee is a traitor who got several CIA agents killed, he needs to face justice for that crime.

John Schindler is a security expert and former National Security Agency analyst and counterintelligence officer.

Posted by: 3dc || 01/20/2018 00:00 || Comments || Link || E-Mail|| [6472 views] Top|| File under: Commies
Military training instructions issued by President Xi Jinping on January 3
[ChiMil]
The People's Liberation Army (PLA) has been fully executing military training instructions issued by President Xi Jinping on January 3 by conducting drills at home and abroad involving its ground forces, navy, air force, rocket force and armed police, as the PLA's news media cautioned the troops on Thursday of imminent threats and to avoid complacency.

According to the PLA Daily, China's most advanced military aircraft including the J-20 stealth fighter jet, the Y-20 transport aircraft, the H-6k bomber, and the J-16, J-11B J-10C fighter jets have all conducted training exercises since the beginning of 2018.

The J-20 is conducting air combat training with other fighter planes including the J-16. The J-20 is also practicing beyond-visual-range air combat, and other aircraft, including the Y-20 and the J-10C, are training at unspecified airports on a "plateau region" in order to improve their capability in long-range military transport and air combat, the PLA Daily reported.

Potential military conflicts in plateau regions have been on the rise since the border friction with India last year, so increasing military training in the plateau region is highly necessary, a retired PLA officer who used to serve in the air force and asked not to be named, told the Global Times.

"India's ground force has some advantages in quantity in the border areas, so if conflict happens, China's air force needs to seize domination of the skies and immediately create an overwhelming advantage for China," said the officer.

Modern Navy, a WeChat public account run by the PLA Navy, reported on Wednesday that the PLA Marine Corps stationed in China's first overseas logistic base in Djibouti conducted a series of combat training missions including "countering reconnaissance from hostile aircraft, encountering combat in a desert, and tracking and annihilating terrorists."

Xi, who is also general secretary of the Communist Party of China (CPC) Central Committee and Chairman of the Central Military Commission (CMC), issued military training instructions to Chinese military forces during an inspection of a division of the People's Liberation Army (PLA) ground force in the Central Theater Command on January 3.

Xi ordered the creation of an elite combat force through real combat training, digitization, innovation and reform.

Apart from the air force and overseas marine troops, other units including the navy, the rocket force, ground force, the armed police and strategic support forces across the country are all conducting or have conducted real combat training missions in January, the Xinhua News Agency reported.

Increasing possibility of war

A commentary in the PLA Daily titled "A soldier without desire for war-preparedness is not a good soldier" was published Tuesday. The article criticizes military personnel in the PLA who refuse to face the possibility of war and have been paralyzed by peace.

"When the country is on the brink of becoming a great military power, it's also stepping into a period with high risks to national security. War is not far from us. Regional situations around China are complex and unstable, and dangers are hiding under the peace. China cannot afford a military failure, so we must be fully aware of potential crisis and be prepared for battle at all times," the article stated.

Experts say the possibility of military conflict around China has increased in recent years. "In regions like the Korea Peninsula, China-India border area and the Taiwan Straits, the PLA needs to be prepared for all possibilities. Our overseas interests in regions like Africa and the Middle East are also under threat due to local instability," said Xu Guangyu, a retired major general and senior adviser of the China Arms Control and Disarmament Association.

Posted by: 3dc || 01/20/2018 00:00 || Comments || Link || E-Mail|| [6462 views] Top|| File under: Commies
China to use electromagnetic catapult for 3rd carrier.
[ChinaMil.com]

China is likely to use an electromagnetic catapult for fighter jets on its third aircraft carrier, experts said on Thursday.

The world's leading electromagnetic catapult technology was developed by a team led by Ma Weiming, an academician of the Chinese Academy of Sciences, a Beijing-based expert, who asked for anonymity, told the Global Times on Thursday.

The technology will likely be used on China's third aircraft carrier - and second domestically made carrier - to revitalize the army through science and technology, he said.

The expert also said that the Central Military Commission has sent signals to adopt scientific achievements to enhance the military's combat capabilities and narrow the gap between China and other powers.

Li Jie, a Beijing-based naval expert, told the Global Times that security is the main concern for those who prefer steam-driven to electromagnetic catapults.

Globally, carriers launch aircraft via three basic methods: steam-driven catapult, electromagnetic catapult or ski jump.

China's first aircraft carrier, Liaoning, adopted the ski jump approach. Ten of 11 US aircraft carriers use steam catapults.

The USS Gerald R Ford is the only aircraft carrier that uses an electromagnetic catapult, experts said. The new catapult is believed to be more efficient and less damaging to planes.

Ma told media his team had conducted successful tests on the technology and are confident about its practical use.

As China has overcome the core technological problems of electromagnetic catapults, the technological advantage should be used to enhance combat capability, Li said.


Posted by: 3dc || 01/20/2018 00:00 || Comments || Link || E-Mail|| [6477 views] Top|| File under: Commies
China's new hi-speed rail to also be rocket launching platform.
[atimes] China will soon start rolling out its next-generation rail technology across the country, and it is likely the futuristic trains won't only have passengers on board.

Christened Fuxing, which means "renaissance" or "rejuvenation" in Mandarin, the bullet trains will be able to cruise at 400 kilometres per hour.

It is believed the trains have also been designed for a security role, as they will be capable of rapidly deploying troops, military materiel, weapons and other firepower if the need arises.

The People's Liberation Army is reported to have tested a rail-mounted ICBM for the first time in 2015, with a Chinese media article noting the missile train was "a countermove in response to America's global missile defence system and C-PGS (prompt global strike) program" of hypersonic missiles.

Observers believe that China's DF-41 solid-fuelled ICBM, which is now hauled around the country on road transports and is capable of carrying 10 nuclear warheads to a range of 15,000 km, is likely to be adapted to a rail platform in the near future.
Posted by: 3dc || 01/20/2018 00:00 || Comments || Link || E-Mail|| [6462 views] Top|| File under: Commies
Economy
US to overtake Saudi Arabia as No. 2 oil producer
[PRESSTV] The International Energy Agency (IEA) says the United States would overtake Soddy Arabia


...a kingdom taking up the bulk of the Arabian peninsula. Its primary economic activity involves exporting oil and soaking Islamic rubes on the annual hajj pilgrimage. The country supports a large number of princes in whatcha might call princely splendor. When the oil runs out the rest of the world is going to kick sand in the Soddy national face...


as the world's number two oil producer after Russia this year by relying on its massive shale oil production.

"This year promises to be a record-setting one for the US," the IEA wrote in its monthly market report as reported by media.

The IEA added in its report that the US had already been able to achieve the highest record of oil production over the past 50 years by producing 9.9 million barrels per day of oil. This, it added, had put the US neck-and-neck with Saudi Arabia, the world's second largest crude producer after Russia.

"Relentless growth should see the US hit historic highs above 10 million barrels per day, overtaking Saudi Arabia and rivaling Russia during the course of 2018 ‐ provided OPEC/non-OPEC restraints remain in place," it said in its report as reported by AFP.

In early 2016, oil prices plunged to as low as $30 per barrel in what many believed had been caused as a result of America's shale oil production activities.

This provoked producing nations - both inside and outside the OPEC oil cartel ‐ to reach a deal at the end of 2016 to cut back production and drive prices higher.

Geopolitical tensions and a reduction in oil stocks have also contributed to the recovery.

Crude recently rose above $70 per barrel for the first time since 2014 after OPEC and non-OPEC countries agreed to extend their combined cutbacks until the end of this year.


Posted by: Fred || 01/20/2018 00:00 || Comments || Link || E-Mail|| [6462 views] Top|| File under:
Fifth Column
Nsa Deleted Surveillance Data It Pledged To Preserve
What's the difference between the NSA and daycare?

Daycare has adult supervision.
The agency tells a federal judge that it is investigating and 'sincerely regrets its failure.'


I'm sure the janitor's head will roll for this.


The National Security Agency destroyed surveillance data it pledged to preserve in connection with pending lawsuits and apparently never took some of the steps it told a federal court it had taken to make sure the information wasn't destroyed, according to recent court filings.


I'd get rid of the entire chain from the folks who made that promise to those who should have overseen it and implemented it. They couldn't get a job as a mall cop after that.


Word of the NSA's foul-up is emerging just as Congress has extended for six years the legal authority the agency uses for much of its surveillance work conducted through U.S. internet providers and tech firms. President Donald Trump signed that measure into law Friday.

Since 2007, the NSA has been under court orders to preserve data about certain of its surveillance efforts that came under legal attack following disclosures that President George W. Bush ordered warrantless wiretapping of international communications after the 2001 terrorist attacks on the U.S. In addition, the agency has made a series of representations in court over the years about how it is complying with its duties.

However, the NSA told U.S. District Court Judge Jeffrey White in a filing on Thursday night and another little-noticed submission last year that the agency did not preserve the content of internet communications intercepted between 2001 and 2007 under the program Bush ordered. To make matters worse, backup tapes that might have mitigated the failure were erased in 2009, 2011 and 2016, the NSA said.

"The NSA sincerely regrets its failure to prevent the deletion of this data," NSA's deputy director of capabilities, identified publicly as "Elizabeth B.," wrote in a declaration filed in October. "NSA senior management is fully aware of this failure, and the Agency is committed to taking swift action to respond to the loss of this data."

In the update Thursday, another NSA official said the data were deleted during a broad, housecleaning effort aimed at making space for incoming information.

"The NSA's review to date reveals that this [Presidential Surveillance Program] Internet content data was not specifically targeted for deletion," wrote the official, identified as "Dr. Mark O," "but rather the PSP Internet content data matched criteria that were broadly used to delete data of a certain type ... in response to mission requirements to free-up space and improve performance of the [redacted] back-up system. The NSA is still investigating how these deletions came about given the preservation obligations extant at the time. The NSA, however, has no reason to believe at this time that PSP Internet content data was specifically targeted for deletion."

An NSA spokesman declined to comment on Friday.

Defiance of a court order can result in civil or criminal contempt charges, as well as sanctions against the party responsible. So far, no one involved appears to have asked White to impose any punishment or sanction on the NSA over the newly disclosed episodes, although the details of what happened are still emerging.

"It's really disappointing," said David Greene, an attorney with the Electronic Frontier Foundation, which has been leading the prolonged litigation over the program in federal court in San Francisco. "The obligation's been in place for a really long time now. ... We had a major dust-up about it just a few years ago. This is definitely something that should've been found sooner."

The last legal showdown over the issue may have actually compounded the NSA's problems. In May 2014, an NSA official known as "Miriam P." assured the court that the data were safe.

The NSA is "preserving magnetic/digital tapes of the Internet content intercepted under the [PSP] since the inception of the program," she wrote, adding that "the NSA has stored these tapes in the offices of its General Counsel."

The agency now says, "regrettably," that the statement "may have been only partially accurate when made."

The latest NSA filing says the ongoing investigation indicates that officials did a "physical inspection" in 2014 to confirm the tapes' presence in the counsel's office storage space. However, "those tapes largely concerned metadata," not the content of communications the NSA intercepted.

The NSA says the impact of the misstatement and the deletion on the litigation should be "limited" because it has found back-ups of some content from about four months in 2003 and because it has a larger set of metadata from 2004 to 2007. That metadata should give a strong indication of whether the plaintiffs in the suits had their communications captured by the NSA, even if the communications themselves may be lost, the filings indicate. The NSA is also using "extraordinary" efforts to recover the data from tapes that were reused, it said.

Asked why the Electronic Frontier Foundation hasn't publicized the episode, Greene said his group was waiting for the NSA to turn over data that the plaintiffs in the suits have demanded before considering next steps regarding the spy agency's failure to maintain the records it said it was keeping.

"We don't know exactly how bad it is," the lawyer said, adding: "Even if you take them at their word that this was just an honest mistake, what it shows is despite your best intention to comply with important restrictions, it can be really difficult to implement. ... It shows that with the really tremendous volume of information they're vacuuming up, it is impossible to be meticulous."

Link to massive new multi-billion dollar Utah Data Center.
Posted by: gorb || 01/20/2018 03:42 || Comments || Link || E-Mail|| [6466 views] Top|| File under:
Home Front: Politix
US government shutdown begins as spending bill fails in Senate
The US government officially shut down at midnight on Friday after Democrats and Republicans failed to reach a last-minute deal to fund its operations, divided in a bitter dispute over immigration and border security.

In a dramatic late-night session, senators blocked a bill to extend government funding through February 16. The bill needed 60 votes in the 100-member Senate but fell short with only 50 supporting it.

Most Democrats opposed the bill because their efforts to include protections for hundreds of thousands for the young immigrants known as Dreamers failed.

...Until a funding deal is worked out, scores of federal agencies across the country will be unable to operate, and hundreds of thousands of "non-essential" federal workers will be put on temporary unpaid leave.


The Republican-controlled House of Representatives passed a stopgap funding measure on Thursday. But Republicans then needed the support of at least 10 Democrats to pass the bill in the Senate. While five Democrats ended up voting for the measure, five Republicans voted against it.

Posted by: g(r)omgoru || 01/20/2018 02:01 || Comments || Link || E-Mail|| [6491 views] Top|| File under:
Alert: Starting April 1 California DMV Will Automatically Register Illegal Aliens to Vote‐by COURT ORDER
For many years illegal aliens received full blown drivers licenses from the California Department of Motor Vehicles‐all they had to do, is what they do every day, LIE. In this case they were claiming they were here legally or citizens. It was never vetted, challenged or checked. Now a Court has determined that every person that gets a license in California is automatically registered to vote. Why should an illegal alien get the special drivers license, as 800,000 have. Instead claim citizenship and you get a license and a vote.

""We are very pleased that Californians will have easier access to voter registration," said Jeremiah Levine, an attorney with Morrison Foerster who represented the voting rights groups. "We are especially satisfied that changes will be made before California's statewide and federal primary elections."

The state agreed to roll out a new program that will automatically register driver's license applicants to vote unless they opt out. The program is part of AB 1461, dubbed the California New Motor Voter Act. Signed into law in October 2015, the new statute requires the DMV to forward records for all eligible applicants to the Secretary of State's Office for registration unless those applicants elect not to register to vote.

Yup, the infamous League of Womens voters policy is to support corruption of the electoral process. No one is surprised. Then the Secretary of State, who refuses to remove illegal aliens from the voter rolls‐he won't check the special drivers license list for illegal aliens against the voter rolls‐who believes it is OK for fraud in elections. April 1 may be the key date free elections, what is left of them, ends in California.

Golden State Settles Suit Over Moter-Voter Rules

NICHOLAS IOVINO, Courthousenews, 1/18/18



SAN FRANCISCO (CN) ‐ Starting this April, the more than 1 million Californians who renew their driver's licenses by mail each year will be able to register to vote using one form under the terms of a new settlement agreement.

The settlement reached Jan. 10 ends eight months of litigation over California's alleged violations of the National Voting Rights Act of 1993.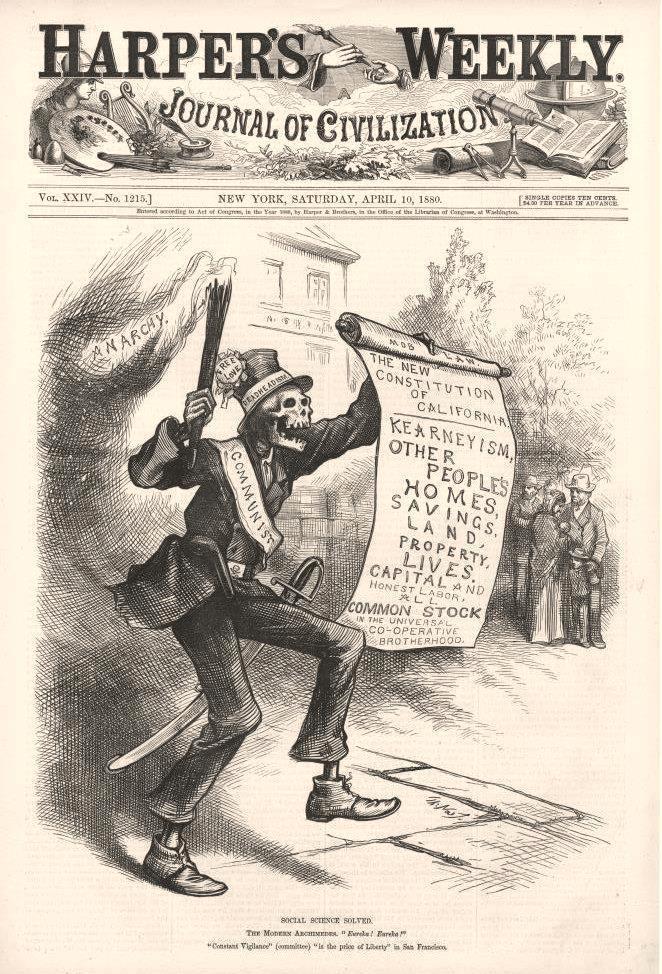 The League of Women Voters and three other groups sued the state's Department of Motor Vehicles and Secretary of State's Office in May 2017, claiming the state burdens would-be voters by making them fill out the same information on two separate forms to register to vote.

"We are very pleased that Californians will have easier access to voter registration," said Jeremiah Levine, an attorney with Morrison Foerster who represented the voting rights groups. "We are especially satisfied that changes will be made before California's statewide and federal primary elections."

The state agreed to roll out a new program that will automatically register driver's license applicants to vote unless they opt out. The program is part of AB 1461, dubbed the California New Motor Voter Act. Signed into law in October 2015, the new statute requires the DMV to forward records for all eligible applicants to the Secretary of State's Office for registration unless those applicants elect not to register to vote.

"The League of Woman Voters of California lawsuit was settled last week in which the department agreed to continue implementing AB 1461 (The California New Motor Voter Program) according to our current schedule," DMV spokeswoman Jessica Gonzalez said in an email.

According to the lawsuit filed last May, California ranks "a dismal 46th in the nation" in its rate of registered voters. More than 5.5 million eligible voters were unregistered as of February 2017, according to state data.

In August 2017, U.S. Magistrate Judge Laurel Beeler refused to dismiss the suit, finding the National Voting Rights Act forbids making driver's license applicants fill out duplicate information to register to vote.

A representative for the League of Women Voters California did not immediately return a phone call seeking comment Wednesday afternoon.

Other plaintiffs in the lawsuit include the ACCE Institute, California Common Cause, and National Council of La Raza.


Posted by: Anomalous Sources || 01/20/2018 00:00 || Comments || Link || E-Mail|| [6467 views] Top|| File under:
India-Pakistan
Axact impersonated Rex Tillerson in fake degrees scam, BBC journalist reveals
[GEO.TV] The BBC journalist who led the investigations into the fake degree mill, Axact, has revealed that he was offered a fake degree in business administration within 10 minutes of his call to the Axact office in Bloody Karachi


...formerly the capital of Pakistain, now merely its most important port and financial center. It is among the largest cities in the world, with a population of 18 million, most of whom hate each other and many of whom are armed and dangerous...


despite the fact that he knew nothing about business.

BBC investigative journalists, Simon Cox, Helen Clifton and Matthew Chapman exposed that Axact from its Karachi office had sold thousands of fake degrees to customers in

Britannia

, including doctors, nurses and engineers.

The report was published on BBC websites (English and Urdu). The report aired on BBC World Service and BBC Radio 4 did a 40-minute programme on the scandal that had affected thousands of Britons.

Simon Cox told The News in an interview that as part of the investigation, Axact offered him a degree from fake online "Nixon University" costing $3,600 within 10 minutes after the BBC

news hound

called Axact.

"They showed me what it (degree) would look like. They showed me a course I was supposed to have taken. All they wanted to know was my credit card details and then I could get the degree delivered at my doorstep. They kept calling me and they were very persistent. They were concerned about getting money out of me."

The BBC

news hound

then got back in touch with the Axact weeks later to tell them that they are not a real university. "They tried to maintain this fiction that they did really exist and that they were in southern

Caliphornia, an impregnable bastion of the Democratic Party,

. I kept asking them about the university's address but they asked me about my address. They wouldn't own up to the fact they didn't exist. The first person I spoke to said they were in Washington, DC. The second person said they were in southern California. And when I countered them that they were lying, they said we have branches all over America. So they had an answer for everything."

The

news hound

said that the victims included those whose first language was English as well as those with English as second language. Simon Cox said that the BBC

news hound

s spoke to a large number of victims who were duped into buying worthless fake Axact degrees. "We talked to a victim from Israel who paid over $100,000 to Axact. This lawyer figured out that he was being fooled when Axact rang him pretending to be the American Secretary of State, Rex Tillerson. He realised that it couldn't be true but by now he had paid over $100,000 and they wanted more. They wanted $200,000 from him."

Simon Cox said that the BBC investigation established that the USA remained the biggest market for Axact, followed by the Gulf Arab countries and Europe.

"We have obtained evidence that Axact sold over 200,000 degrees worldwide. It's obviously going to be more than that now. We worked on this for a long time, for many months. In fact one of our teams had first worked on a fake degree story ten years ago. What's interesting about the New York Times


...which still proudly displays Walter Duranty's Pulitzer prize...
and Canadian TV's expose is that Axact should have been shut down years ago but it's back in business."

He said that the BBC investigation found that over 3,000 fake degrees were sold in the UK "to various professionals such as doctors, nurses, psychologists and lawyers, people in responsible situations". He said that most of these professionals had mainly original degrees and they needed "additional degrees" in order to get a promotion. "What was surprising was the scale and the number of the degrees they were selling here, and to the people they were selling to and the amount of money they were making."

He said it's easy to dupe the ordinary people who seek help online. "When we told UK's educational bodies about Axact's activities in the UK, they were simply not aware Axact was operating again. They are using these loopholes where the UK can't do anything. Because they will say it's up to Pak authorities or American authorities because they are pretending to be an American university. When someone on phone tells you that you can buy a degree for $3,500 and you don't have to do any kind of work, you know it's not a genuine degree."

The BBC investigative

news hound

revealed that information about Axact continuing fake degree business came through various documents and sources who told the BBC that the company sold fake degrees through around 500 websites on full time basis.

"We were told that employees pretended to be Saudi ministers and American officials, they pretend to be from American universities. They would pretend anything to sell degrees. We know Axact employee played the part of American Secretary of State Rex Tillerson. Another guy said they did fraud regularly and pretended to be politicians trying to fool people.

"We spoke to some people who worked for Axact and told us about how it works and talked about making money. He said a few years ago, Axact realised if you look on those website you see that these are fake universities. So they planned to make money from the people who already bought degrees. And they can keep going back to them again and again. And we have spoken to one victim from the UK who paid $600,000. Another UK victim paid $400,000. There are people in the UK we spoke to who have paid between $40,000 to $50,000 and this is from the initial purchase of fake degrees from maybe $5,000 or $10,000. Axact kept coming back and kept putting pressure on them with threats of shame exposes, deportation or arrests and prosecutions unless more money was paid. The customers paid more."

Simon Cox said that the BBC based its investigations on a combination of things including looking at the investigation done by the Federal Investigation Agency (FIA) and "looking at a lot of documents, who had bought these degrees, how much they paid, where they were from and insiders who had worked there and knew how it worked, and we saw how they go back again and again and again until these customers had no money left and unless they get as much as they could".

He said the BBC found that the Axact continued to run fake university sites such as Brooklyn Park University, Neil Wilson University, Nixon University which exist only "online and don't exist on the ground".
Posted by: Fred || 01/20/2018 00:00 || Comments || Link || E-Mail|| [6462 views] Top|| File under:
Aasma rape, murder case: Six more suspects held by Mardan police
[GEO.TV] As many as six more suspects were jugged
Please don't kill me!
in the Aasma rape, murder case by Mardan police on Friday, authorities informed Geo News.

DPO Mardan said that DNA samples of the suspects will be taken, adding that the authorities have conducted geo-fencing of the area.

Moreover, the district government has called an All Parties Conference on the matter today.

District Nazim Hikmayatullah Mayar informed that the conference will give its next course of action if rape and terror clauses are not added in the FIR.

Four-year-old Aasma went missing on January 13 from the Gujjar Garhi area and was found dead the next day at 3pm.

Khyber-Pakhtunkhwa Inspector-General of Police Salahuddin Mehsud confirmed on Wednesday that the minor was strangled to death, but added that the post-mortem report points towards sexual assault.

"Looks like the culprit's intention was to sexually assault [the minor]," he told media while detailing the incident.

The minor's post-mortem also shows signs of torture, the IG said.

The body was reportedly found in sugarcane fields.

Police joined the search after being informed of the incident at 9pm on January 13, the IG said.

Mardan RPO and DPO subsequently visited Aasma's family on January 14 to record details about the incident, and an FIR was registered after Aasma's body was found.

The IG said that an investigation team, headed by DPO Mardan, was formed to probe the case, and help from the counter-terrorism department was also utilised.

IG Mehsud commenting on the progress in the case said that a daily report is being prepared in the case.

'Police trying to conceal facts'
Mayar has alleged that the police are trying their best to conceal the post-mortem report.

Mayar said on Wednesday that according to the post-mortem report it is clear the girl was raped before being strangled to death.

The girl belonged to an unprivileged family and her father works as a labourer in a foreign country, he said, adding "we will ensure justice is dispensed."

He stressed that the district government will extend all help to the victim's family. "The incident highlights the criminal negligence of the KP government," he said, adding "not a single official of the KP government went to condole the victim's parents and no one took notice of the incident."

"ANP [Awami National Party


founded by Abdul Wali Khan in 1986. Part of the PPP-led cabinet 2008-13. The ANP is considered left wing, advocating for secularism, democratic socialism, public sector government, and economic egalitarianism....


] will use its democratic right and stage a protest against the government," he added.

However,


there's no worse danger than telling a mother her baby is ugly...


DPO Mardan Mian Saeed earlier in the day had negated the claims and said that the girl was strangled to death, and said the post-mortem report does not point towards rape.

There were torture marks on the body, he added.


Posted by: Fred || 01/20/2018 00:00 || Comments || Link || E-Mail|| [6462 views] Top|| File under: Govt of Pakistan
Naqeebullah declared innocent, probe committee seeks Rao Anwar's arrest
[GEO.TV] The committee formed to probe the killing of Naqeebullah Mehsud has found the 27-year-old innocent, sources informed Geo News late Friday.

According to the initial investigation report, the committee has termed SSP Rao Anwar's allegations against Naqeebullah baseless, sources said. In its report, the committee stated that there was no proof found of Naqeebullah being a terrorist. The 2014 FIR presented by Anwar was also bogus, it said.

The committee in its report has also recommended the registration of a case against Rao Anwar and other personnel involved in Naqeebullah's killing. The name of Anwar should also be placed on the exit Control List (ECL), the initial investigation report stated.

'Justice will prevail'
The head of the committee, Counter Terrorism Department (CTD) Additional Inspector General Sanaullah Abbasi said that justice will prevail in the case and the outcome will be based on merit. Sanaullah Abbasi was speaking to Shahzeb Khanzada in Geo News programme 'Aaj Shahzeb Khanzada Kay Saath'.

Abbasi said the committee is investigating the case and interviewing several people in relation to the issue. He added that the team went again to observe the site of the incident and people will get to see justice in this case. The AIG in response to a question, said the team is under no pressure and added that they are 'prisoners of their own conscience'.

Suo motu notice
Earlier on Friday, Chief Justice of Pakistain, Justice Saqib Nisar had taken notice of the suo motu
...a legal term, from the Latin. Roughly translated it means I saw what you did, you bastard...
killing. The chief justice summoned a report from the Sindh police chief in seven days.

Following a hue and cry on social media and by relatives of the
Wazoo native, an inquiry committee was formed under the chair of Counter Terrorism Department Additional IG Sanaullah Abbasi.


Posted by: Fred || 01/20/2018 00:00 || Comments || Link || E-Mail|| [6464 views] Top|| File under: Govt of Pakistan
Southeast Asia
Background on the Arakan Army, a Rakhine Buddhist army in Myanmar (Burma)
Photo: United Wa State Army soldiers.

[ATimes] What is not in doubt is that the military, or Tatmadaw, already faces another far more serious insurgent threat in the same state. Overshadowed by the refugee crisis and the storm of international diplomatic activity it has generated, Rakhine's second front pits the Tatmadaw against a Rakhine Buddhist rebel force that is notably better equipped and trained than ARSA's rag-tag rebels.

A recent upsurge of attacks by the so-called Arakan Army, or AA, suggests the ethnic Rakhine rebels are now preparing to take advantage of the army's ongoing distractions in northern parts of the state to step up their infiltration of central townships.

The AA is not a new threat but it is determined, well-armed and well-funded. In contrast to the ARSA, it is a force that appears far more capable of planning and operating strategically.

Formed in 2009 in northern Kachin state under the umbrella of the Kachin Independence Army (KIA), the AA has drawn mainly on Rakhine migrant labor working in the jade mining complex of Hpakant to emerge as a force that is estimated at close to 2,000 combatants backed by a trained reserve.

Led by a youthful former student Tun Myat Naing who today styles himself as a 'brigadier general', the AA gained significant combat experience on the battlefields of the north, both with the Kachin and their northern insurgent allies. In Kokang region fighting in northeast Shan state in 2015, the small AA contingent was noted as punching well above its weight.

Even as it has been growing and fighting in the country's north, the AA has also made efforts to turn its attention home to Rakhine state. Since 2015, that strategy has centered on establishing base areas in the rugged hill country of Paletwa in the south of neighboring Chin state. The remote but strategic township borders Bangladesh to the west and Rakhine state to the south.

From these base camps the AA has extended its footprint south across the state border deep into the Rakhine heartland. Its units have operated in the majority Buddhist townships of Kyawktaw, Mrauk-U , Min Bya, and Ponnagyun close to the state capital of Sittwe. From Paletwa and Kyawtaw the AA has also been able to infiltrate west into the majority Rohingya townships of Buthidaung and Rathedaung.

Initial indication of the shift south came in March 2015 with relatively minor attacks that, probably not by chance, coincided with heavy fighting in Kokang. But the dry season months of March and April 2016 saw a far more serious upsurge of activity as small but well-equipped guerrilla units infiltrated south.

The campaign included propaganda work in Buddhist villages, armed clashes with government forces and occasional use of relatively large improvised explosive devices (IEDs) to mine highways.

While the bulk of the group's fighting force is understood to remain in the north, a growing contingent estimated to number up to 500 combatants is currently operating on the Chin-Rakhine front.

In notable contrast to ARSA, AA insurgents are equipped with support weapons in the form of rocket propelled grenades (RPG) and mortars that significantly enhance their capability for both ambushes and stand-off attacks on security force bases.

Back on its home turf, AA's military capabilities are reinforced by distinct political advantages. At the tactical level, local roots and ability to tap into grass roots grievances in Myanmar's poorest state appear to be paying off in terms of village-level support, or at least acquiescence.

Strategically, the AA also derives status as a member in good standing of the powerful northern ethnic opposition bloc – the so-called Federal Political Negotiation and Consultative Committee (FPNCC) — which has pointedly declined to sign the so-called Nationwide Ceasefire Agreement (NCA), the beleaguered centerpiece of the government's floundering peace process.

The FPNCC has coalesced around Myanmar's strongest insurgent faction, the United Wa State Army (UWSA), which has not let its own long-standing bilateral ceasefire with the Tatmadaw stand in the way of logistical and training support for ethnic allies in active hostilities with the army. The AA has been an important beneficiary of the UWSA's carefully calculated strategic largesse.

Posted by: 3dc || 01/20/2018 00:00 || Comments || Link || E-Mail|| [6461 views] Top|| File under:
Mass killings of all sorts of groups in Myanmar (Burma).
[ATimes] This most recent spasm of violence between state security forces and members of the ethnic Rakhine Buddhist community further complicates the state's delicate ethnic dynamics and threatens to destabilize a wider geography beyond the border state's northern reaches.

The events of January 16 and two high-profile arrests of ethnic Rakhine leaders have brought the ethnic group's grievances to a violent fore, raising the specter of even greater conflict between security forces and the Arakan Army, a Rakhine insurgent group.

In Rakhine as elsewhere, the perceived failure of the central government to devolve power and pave the way for a genuine and inclusive federal system looms large. So, too, does the lack of flow-on benefits to the people from the central state's exploitation of the nation's abundant natural resources.

Much of Rakhine state's population lives in poverty, ranking second in economic hardship to only neighboring Chin State. The Rakhine also feel that only abuses committed against the Rohingya are given airtime by the international community and Western media.

The recent mass killings of Hindus, as well as members of the Mro and Daignet ethnic minorities, have gone largely underreported. The government continues to impede and deny media access to Rakhine and has blocked an independent United Nations-mandated fact-finding mission.

These tensions, including between Buddhist Rakhine and Muslim Rohingya communities, have long boiled in Rakhine. But with the state's northern region hemorrhaging Rohingya refugees and talk now turning to their repatriation, ethnic Rakhine grievances have pivoted back towards the central government again.

On January 16, a crowd gathered in an annual ceremony marking the demise of an ethnic Rakhine kingdom by invading Burmese forces over two centuries ago. The gathering had not been given official permission, according to authorities quoted in news reports.

Earlier that afternoon, a prominent Rakhine activist and writer named Wai Hun Aung was arrested over comments he made during an address in Rathedaung the day prior in which he urged Rakhine people to support the Arakan Army in its revolt against ethnic Bamar supremacy.

On December 18, former Arakan National Party (ANP) leader Aye Maung was arrested in Sittwe for making similar comments in support of the Arakan Army. He said Rakhine people were treated like "slaves" by the ethnic Bamar majority and that people were being organized in an armed struggle for freedom.

Both have been charged under the 1908 Unlawful Association act, colonial-era legislation frequently used to suppress dissent.

The crowd that amassed in Mrauk U on January 16 was not insignificant: state media reported the crowd swelled to as many as 10,000 people; other more conservative estimates, including a Reuters report, put the figure at around half that number.

Posted by: 3dc || 01/20/2018 00:00 || Comments || Link || E-Mail|| [6461 views] Top|| File under:
Who's in the News
33
[untagged]
5
Govt of Pakistan
5
Commies
4
Islamic State
3
Sublime Porte
3
Hezbollah
2
Govt of Syria
2
al-Qaeda
2
Houthis
2
Palestinian Authority
1
al-Shabaab (AQ)
1
TTP
1
Salafists
1
Antifa
1
al-Nusra
Bookmark
E-Mail Me
The Classics
The O Club
Rantburg Store
The Bloids
The Never-ending Story
Thugburg
Gulf War I
The Way We Were
Bio
Merry-Go-Blog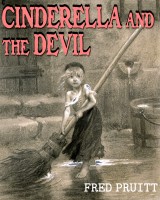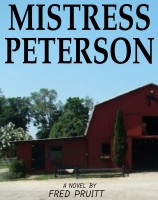 On Sale now!


A multi-volume chronology and reference guide set detailing three years of the Mexican Drug War between 2010 and 2012.

Rantburg.com and borderlandbeat.com correspondent and author Chris Covert presents his first non-fiction work detailing the drug and gang related violence in Mexico.

Chris gives us Mexican press dispatches of drug and gang war violence over three years, presented in a multi volume set intended to chronicle the death, violence and mayhem which has dominated Mexico for six years.
Click here for more information


Meet the Mods
In no particular order...


Steve White
Seafarious
Pappy
lotp
Scooter McGruder
john frum
tu3031
badanov
sherry
ryuge
GolfBravoUSMC
Bright Pebbles
trailing wife
Gloria
Fred
Besoeker
Glenmore
Frank G
3dc
Skidmark
Alaska Paul



Better than the average link...



Rantburg was assembled from recycled algorithms in the United States of America. No trees were destroyed in the production of this weblog. We did hurt some, though. Sorry.
18.207.157.152

Help keep the Burg running! Paypal: