Police question Tariq Ramadan over sex abuse claims
[Al Jazeera] French police have questioned prominent Islamic scholar Tariq Ramadan over allegations over rape and sexual assault.

Two women filed complaints against Ramadan for an alleged rape in 2009 and an alleged sexual assault in 2012.

Ramadan, a professor of Islamic studies at the University of Oxford, has denied the allegations.
No, no! Certainly not!
One of the women claims she was abused by the scholar in a hotel in 2012. The woman, Henda Ayari, said she described parts of the assault in a book published in 2016. Back then, she did not reveal the identity of her assailant, but in the wake of the MeToo-movement Ayari said the encounter involved Ramadan.

Ayari then filed a formal complaint with police in Rouen.

Shorlty after, a second woman came forward who said she had gone through a similar experience with Ramadan in 2009.

Following the allegations, French police started a preliminary investigation.

After the accusations became public, Ramadan filed a complaint against Ayari for slander.

He also took a leave of absence from the University of Oxford.

A joint statement from Ramadan and the university said the leave would allow him to face the "extremely serious allegations made against him".

This article starring:
Tariq Ramadan
Posted by: Fred || 02/01/2018 00:00 || Comments || Link || E-Mail|| [336061 views] Top|| File under:
-Signs, Portents, and the Weather-
Snow in southern Morocco
[MoroccoWorldNews] After several decades of extremely dry weather, residents in southern regions of Morocco finally woke up this morning to an unusual snowfall that currently impacted Ouarzazate, Taroudant and even Zagora, which has not experienced snowfall for fifty years.


Lots of videos at the link.





fyi - Zagora, Morocco is at about 30N latitude which is about the same as New Orleans or Houston -- the difference is that Morocco has the Atlantic Ocean to their west and the prevailing winds are from that direction so getting snow requires a long fetch of winds from the north over several days plus some upper air support
Posted by: lord garth || 02/01/2018 00:00 || Comments || Link || E-Mail|| [336061 views] Top|| File under:
Female scientists discover 80-million-year-old dinosaur in Egypt
[ENGLISH.ALARABIYA.NET] A team of female Egyptian researchers achieved a scientific breakthrough at the Mansoura University in northern Egypt with an important discovery which sparked global interest.
Not just scientists, but female scientists! Kathleen Kenyon's probably really impressed.
The research team, headed by Dr. Hisham Salam, Director of the Excavation Center at Mansoura University, managed to discover a huge dinosaur fossil in the Dakhla Oasis in the New Valley Governorate in the Western Desert of Egypt, with a long neck and four legs aging 80 million years.

"The dinosaur is an herbivore and belong to the Cretaceous era and a group called Tyrannosaurus," said Dr. Hisham Salam, director of the excavation center and head of the research "the group included the largest wild animals that lived on the earth now known as the Mansourasaurus shahinae or the Mansoura lizard in reference to where it was discovered. It is 10 meters long and weighs 5.5 tons."

Salam revealed that the dinosaur lived near the shore of an ancient ocean that existed well before the Mediterranean Sea, and is among the few species of dinosaurs that lived during the last 15 million years.
Posted by: Fred || 02/01/2018 00:00 || Comments || Link || E-Mail|| [336071 views] Top|| File under:
Earth's magnetic poles 'about to flip' killing MILLIONS leaving parts 'uninhabitable'
*sigh* This was going to be the panic after comtrails precipitating clouds to reduce the sunlight reaching the surface, but global warming had a scarier emotional hook. It looks like someone thinks we've passed peak climate change, and decided to dust off this old chestnut.

[DAILYSTAR.CO.UK]
Scientists have estimated the magnetic field that protects the Earth and is key to life has weakened by about 15% in the past 200 years.
The field has flipped many times in the Earth's history. A flip is several thousand years overdue, however, we are talking geologic time not human time. I wouldn't loose any sleep over it unless you still have a magnetic compass or are a migratory bird.
As long as we have satellite-guided GPS, we won't need need magnetic compasses to navigate, right? And migratory birds must have handled pole flips somehow — those flying descendants of dinosaurs have been around a long time.
And they have suggested this could be a sign the Earth's magnetic poles could be about to completely flip.
Our planet is a molten core that generates a huge magnetic field capable of defending it from solar storms coming the Sun.
This field extends thousands of miles into space and has a key role in every part of life on Earth, and our technology such as global communications and power networks.
Experts have warned of the danger in a new book called "The Spinning Magnet: The Electromagnetic Force that Created the Modern World and Could Destroy It".
Posted by: Fred || 02/01/2018 00:00 || Comments || Link || E-Mail|| [336062 views] Top|| File under:
Africa Horn
Kenya extends TV station ban over Odinga 'inauguration'
[Al Jazeera] The government of Kenya has called a symbolic swearing in of opposition leader Raila Odinga a "well-choreographed attempt to subvert or overthrow" the government of President Uhuru Kenyatta.

In a statement issued on Wednesday, the interior ministry also said that it would keep three independent TV stations, which had planned to broadcast the event, off air pending investigation.

They said that broadcasting the event amounted to a "serious breach of security".

Citizen, NTV and KTN TV were taken off the air by authorities on Tuesday over plans to cover the ceremony at Nairobi's Uhuru Park.

Also on Wednesday, local media reported that an opposition politician who had presided over the swearing-in had been locked away
Don't shoot, coppers! I'm comin' out!
TJ Kajwang was said to have been taken to the headquarters of the Directorate of Criminal Investigations in Nairobi.


Posted by: Fred || 02/01/2018 00:00 || Comments || Link || E-Mail|| [336061 views] Top|| File under:
Africa North
Egypt's Sisi Inaugurates Zohr Gas Field
It will make Egypt less dependent on Gulf oil and IMF money for a while, until the birthrate once again overwhelms the country's resources.

[AnNahar] Egyptian President Abdel Fattah al-Sissi on Wednesday inaugurated the offshore Zohr gas field, aimed at making the Arab world's most populous country self-sufficient in natural gas by the end of 2018.

"We are now entering into the self-sufficiency stage... and, God willing, by the end of the year we will have reached self-sufficiency," Petroleum Minister Tarek al-Molla said at a ceremony in the northern city of Port Said, broadcast live on state television


... and if you can't believe state television who can you believe?


In December, the oil ministry said it was starting production from the field discovered in 2015 by Italian energy giant Eni with an initial 350 million cubic feet (10 million cubic meters) a day.

Molla, at the ceremony attended by Sisi, said Egypt expects it "will be able to stop importing liquefied natural gas... and therefore save what we import which is $230 million per month, or $2.8 billion annually."

The Egyptian government is trying to roll back the impact of the 2011 uprising that toppled longtime ruler Hosni Mubarak


...The former President-for-Life of Egypt, dumped by popular demand in early 2011...


and led to years of political, security and economic turmoil.
Posted by: trailing wife || 02/01/2018 00:00 || Comments || Link || E-Mail|| [336061 views] Top|| File under:
Arabia
Saudi women may drive taxis to transport female passengers
[ENGLISH.ALARABIYA.NET] Saudi women may be able to drive taxicabs from June when women in the Kingdom are officially allowed to drive cars, chairman of the Public Transport Authority (PTA) Rumaih al-Rumaih has said.

The PTA is currently making rules and regulations to enable Saudi women to drive taxicabs that will transport female passengers only, al-Rumaih told Okaz/Saudi Gazette in an interview.

Ride-hailing app companies Uber and Careem have already announced plans to hire female Saudi drivers.

Careem plans to hire more than 10,000 female captains (drivers) by June 2018, Abdullah Elyas, co-founder and chief privacy officer at Careem, was quoted as saying by CNN. "Female captains will help us provide a better service to many women who want to travel but refuse to be driven by men," he said.

Careem has already received thousands of applications from Saudi women interested in becoming drivers, Elyas said.
Posted by: Fred || 02/01/2018 00:00 || Comments || Link || E-Mail|| [336062 views] Top|| File under: Govt of Saudi Arabia
Saudi authorities surprised after 107,000 women apply for 140 jobs
[ENGLISH.ALARABIYA.NET] The Saudi General Directorate of Passports has said that it was surprised to receive 107,000 job applications from female nationals in one week.

There are only 140 available positions.

The directorate had placed the job offerings on its website last week which included positions at airport immigration or the kingdom's air, land and sea ports. The jobs target female Saudi nationals holding a high school degree or its equivalence.


Posted by: Fred || 02/01/2018 00:00 || Comments || Link || E-Mail|| [336061 views] Top|| File under: Govt of Saudi Arabia
Economy
Immigrants Sent $140 Billion From U.S. Back To Homelands in 2016
[Breitbart] Legal and illegal immigrants wired almost $140 billion from the United States back to their home countries and foreign relatives in 2016.

The huge loss of domestic spending by of immigrants' remittances is spotlighted in a new report by the Pew Research Center, which also noted that $6.5 billion was sent back to the United States by foreign-based U.S. workers. That is a 21-fold difference and is enough money to support 2.6 million additional $50,000 jobs in the United States.

The remittance number is based on calculations by the World Bank.


Posted by: Besoeker || 02/01/2018 01:21 || Comments || Link || E-Mail|| [336061 views] Top|| File under:
Science & Technology
Next Tuesday if you are near Kennedy/Canaveral where to view 1st FH launch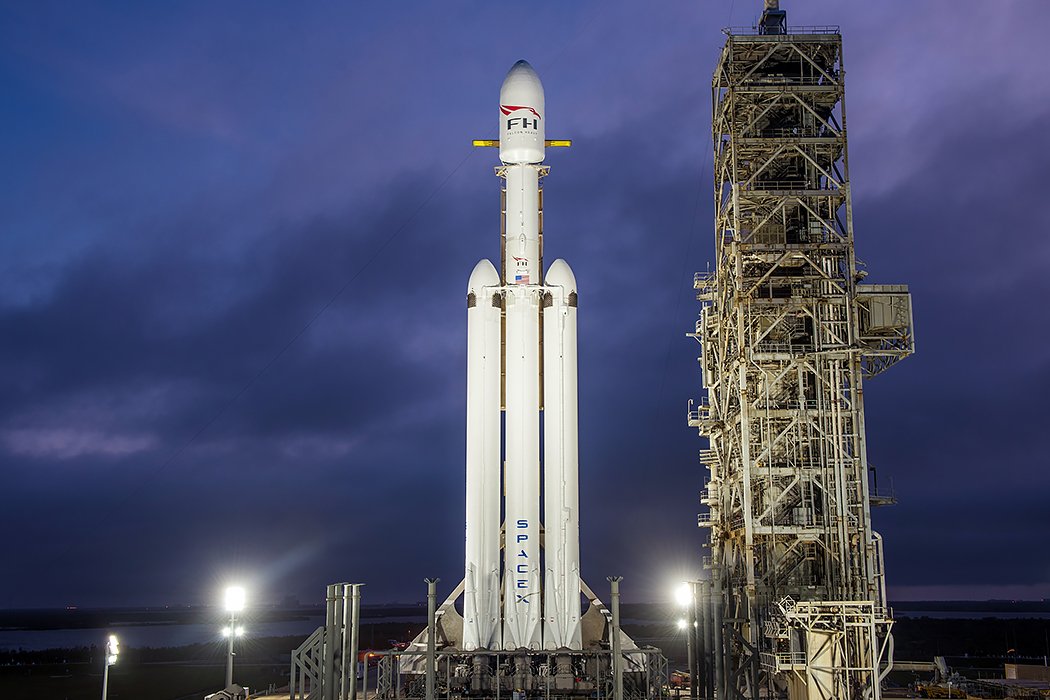 [LaunchPhotography] Falcon Heavy / Feb 6 @ 1:30pm (pad 39A):
1) If you are heading to PLAYALINDA BEACH (3.6 miles at first parking lot, closest possible spot to watch this launch): They plan to remain open, but the park reserves the right to change that, alter traffic patterns, and close beaches/areas when parking lots are filled. The beach opens at 6:00am. GET THERE EARLY AND HAVE A BACKUP PLAN. THEY MAY CLOSE UPON REACHING PARKING CAPACITY. Plan for the possibility of having to walk between one and three miles from where you park if you wish to get closer.
2) The KSCVC is also selling tickets: Saturn V Center (3.9 miles) tickets are SOLD OUT. Tickets to go to the Visitor Complex itself were still available as of Feb. 1 (7.4 miles; you will see launch and landing only in the sky; the pads are behind the trees). (They are also selling $35 tickets to watch from a location in Titusville which you can otherwise go to for free.)
3) Next best for launch only: Titusville riverfront areas (any), but especially on top of the Max Brewer Bridge (11.7 miles, Rt. 406/Garden Street).
4) Next best for launch + landings both: Port Canaveral (Rt. 401, 6.9 from landings, 13 from launch) or Jetty Park (6.0 from landings but no view of launch pad). If 401 is filled or no more parking is allowed, fall back to Rt 528/Beeline behind it.
Posted by: 3dc || 02/01/2018 22:48 || Comments || Link || E-Mail|| [336061 views] Top|| File under:
Feds Spend $302,331 On 'In-Home Semen Testing'
[Free Beacon] The National Institutes of Health is spending over $300,000 performing "in-home semen testing," which will pay men $20 for their samples as part of a study hoping to fight infertility.

Boston University is conducting the "Feasibility of In-Home Semen Testing" project, which was awarded on Dec. 1.


Ok, so this is our last session here at the center. Has everyone got the website and test kits ?


"The prevalence of impaired fecundity has been increasing over the last decade and few modifiable risk factors for infertility have been identified," according to the grant for the project. "Male factor contributes to 50 [percent] of all infertility."

The researchers said they want to broaden the pool of semen testing, which they said normally only takes place in fertility treatment centers, "thereby limiting generalizability."

"The enrollment of large numbers of men from the general population prior to conception represents a unique opportunity to assess the feasibility of in-home semen testing," the grant states.

The NIH previously awarded the researchers $337,483 for a study that recruited couples wanting to conceive online and tracked how long it took them to get pregnant. Now, taking from a group of over 1,200 recruited men from the previous project, the researchers will pay men $20 to have their sperm tested at home.

The home kits will allow for "repeated measures of sperm concentration, sperm motility, and semen volume."

"Subjects will send test results back to investigators via a secure smartphone application," the grant states.

Sales of used smartphones just nose-dived on e-bay

The project has received $302,331 in taxpayer-funding so far. Research will continue through November 2019. In all, 300 men will provide "semen data." The researchers will "compare the distributions of semen parameters with data from the Stanford infertility clinic and the World Health Organization."

Semen quality will be evaluated in relation to obesity, stress, and depression.
Posted by: Besoeker || 02/01/2018 00:00 || Comments || Link || E-Mail|| [336061 views] Top|| File under:
Government
Mattis considering personal cellphone ban at Pentagon
[The Hill] Defense Secretary James Mattis is reportedly weighing a ban on allowing civilian employees at the Pentagon to bring their personal cellphones to work.

The deliberations come as the Defense Department reviews its policy on wearable electronics after reports suggested that a fitness-tracking app could put military personnel at risk.

The issue is still being reviewed and no decision has been made regarding the possible cellphone ban, CNN reported Wednesday.

"We take threats to security seriously and are always looking into any potential additional measures to further enhance the security of our of Department of Defense personnel," Maj. Audricia Harris, a spokeswoman for the Pentagon, told CNN.

The White House implemented a ban on personal cellphones in the West Wing earlier this month. That ban was put in place to "protect White House information technology infrastructure from compromise and sensitive or classified information from unauthorized access or dissemination," according to a memo obtained by Politico.

According to CNN, the current review of the Pentagon's cellphone policy was prompted by a small number of cases in which employees brought their personal phones into classified areas.
Posted by: Besoeker || 02/01/2018 02:11 || Comments || Link || E-Mail|| [336062 views] Top|| File under:
Science
Another US antiballistic missile test fails, officials say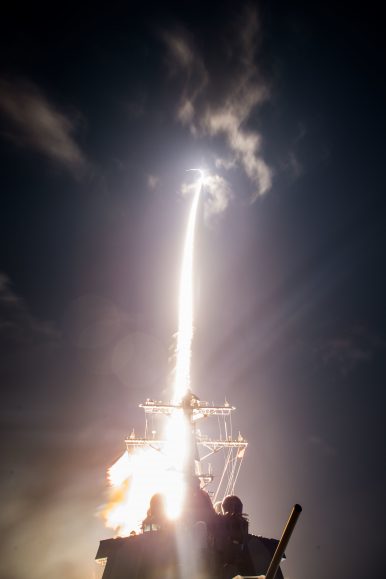 [FoxNews] A test of an American missile defense system failed early Wednesday morning in Hawaii, two U.S. defense officials tell Fox News. It's the same type of antiballistic infrastructure the Pentagon depends on to shoot down intermediate-range North Korean ballistic missiles.

It was the second failure of an SM-3 antiballistic missile interceptor since June.

"We're now one for three," a U.S. official with knowledge of the test told Fox News. The official was not authorized to speak to the media, and requested anonymity.

In February, an SM-3 missile launched from the USS John Paul Jones, a guided-missile destroyer, successfully shot down an intermediate-range ballistic missile target dropped from a cargo plane. The same type of scripted test was performed Wednesday, resulting in the miss. The test was performed from a land-based missile defense system using the same type of missile in Hawaii.

The Pentagon declined to comment.

A spokesman from the U.S. Missile Defense Agency only would acknowledge a test took place, but refused to reveal the results.

"The Missile Defense Agency and U.S. Navy sailors manning the Aegis Ashore Missile Defense Test Complex (AAMDTC) conducted a live-fire missile flight test using a Standard-Missile (SM)-3 Block IIA missile launched from the Pacific Missile Range Facility, Kauai, Hawaii, Wednesday morning," said Mark Wright, a Missile Defense Agency spokesman.
Posted by: Skidmark || 02/01/2018 00:59 || Comments || Link || E-Mail|| [336072 views] Top|| File under:
Bacon, for sleep?
[The Mail] The snap, crackle, and pop of bacon cooking can put people right to sleep.

A YouTube video of bacon cooking posted by TechHighDef, a channel dedicated to videos that can help people snooze, has gone viral.

The smell of the salt-cured pork is associated with waking up in the morning, but the viral video suggests the sound of it cooking can lull people to sleep too.

Studies have shown nature sounds, like rain and thunder, can soothe people to sleep, but experts say the sound of meat cooking could have a similar effect.

Posted by: Skidmark || 02/01/2018 00:00 || Comments || Link || E-Mail|| [336063 views] Top|| File under:
Who's in the News
43
[untagged]
6
Islamic State
4
Sublime Porte
3
Govt of Iran
3
Hamas
2
Govt of Iran Proxies
2
Govt of Saudi Arabia
1
Taliban
1
South Yemen Resistance
1
Haqqani Network
1
Muslim Brotherhood
1
Moslem Colonists
1
PLO
1
al-Qaeda in North Africa
1
Govt of Syria
1
Arab Spring
1
Houthis
Bookmark
E-Mail Me
The Classics
The O Club
Rantburg Store
The Bloids
The Never-ending Story
Thugburg
Gulf War I
The Way We Were
Bio
Merry-Go-Blog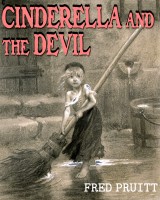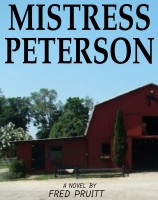 On Sale now!


A multi-volume chronology and reference guide set detailing three years of the Mexican Drug War between 2010 and 2012.

Rantburg.com and borderlandbeat.com correspondent and author Chris Covert presents his first non-fiction work detailing the drug and gang related violence in Mexico.

Chris gives us Mexican press dispatches of drug and gang war violence over three years, presented in a multi volume set intended to chronicle the death, violence and mayhem which has dominated Mexico for six years.
Click here for more information


Meet the Mods
In no particular order...


Steve White
Seafarious
tu3031
badanov
sherry
ryuge
GolfBravoUSMC
Bright Pebbles
trailing wife
Gloria
Fred
Besoeker
Glenmore
Frank G
3dc
Skidmark



Better than the average link...



Rantburg was assembled from recycled algorithms in the United States of America. No trees were destroyed in the production of this weblog. We did hurt some, though. Sorry.
34.238.189.240

Help keep the Burg running! Paypal: