-Lurid Crime Tales-
Joe di Genova Explains the Greatest Scandal In History (video)
[Live Leak] The Greatest Scandal in History Explained. Congress now knows that everything you are about to watch in this video, happened. Watergate was a minor crime compared to this.



Special attention to Joe di Genova's explanation of Admiral Mike Rogers' the Director NSA discovery and reporting.
Posted by: Besoeker || 02/03/2018 15:48 || Comments || Link || E-Mail|| [6467 views] Top|| File under:
16 Bombshells in the Nunes Memo the Media Do Not Want You to Know About
BLUF:


[Breitbart]

Here are 16 things the media do not want you to know about the Nunes memo:

1. The so-called Russian Dossier, the creation of Fusion GPS and former British spy Christopher Steele, is a political document ‐ namely, opposition research, created for the Democrat National Committee and Hillary Clinton's 2016 presidential campaign.

2. Using what it knew was opposition research paid for by the Clinton campaign, in October of 2016, the FBI and DOJ obtained a FISA warrant from the secret Foreign Intelligence Surveillance Court to install a wiretap to spy on Hillary Clinton's opponent ‐ the Trump campaign, specifically Carter Page. This spying would last for a year.

3. It should be noted that the FISA court was set up to stop foreign terrorists. The fact that the FBI and DOJ would use this court to not only wiretap an American but to wiretap a presidential campaign belies belief. Why Obama's FBI and DOJ used this court as opposed to a normal court is obvious. As you will see below, a normal court probably would have denied the wiretap.

4. Worse still, in the summer of 2016, Obama's DOJ had already opened a counter-intelligence investigation into the Trump campaign. The fact that nothing from that months-old partisan investigation was used to obtain the Page wiretap is revealing.

5. According to the Nunes memo, an "essential" part of the FISA wiretap application was the Steele dossier, which again is a partisan political document created for the Clinton campaign.

6. So essential was this partisan dossier, Andrew McCabe, the disgraced former-Deputy Director of the FBI, admitted in December that "no surveillance warrant would have been sought" without the dossier.

7. Not only did the FBI knowingly use a document from a partisan campaign to obtain a FISA warrant to spy on the competing campaign, the FBI knew the dossier was mostly "salacious and unverified." We know this because disgraced former-FBI Director James Comey told us so in June of 2017.

8. According to the Nunes memo, "Steele told [former FBI official Bruce] Ohr, he 'was desperate that Donald Trump not get elected and was passionate about him not being president.'"

9. Ohr, who was part of the FBI's anti-Trump Russian investigation, was not only friendly with Steele, Ohr's own wife worked with Steele at Fusion GPS doing opposition research (the dossier) against Trump for the Clinton campaign.

10. Despite a) knowing the dossier was opposition research paid for by the Clinton campaign b) knowing the dossier was "salacious and unverified" c) knowing Steele was desperate to destroy Trump d) the breathtaking conflict of interest in having an investigator's own wife working on the dossier, the FBI still went to the FISA court to obtain permission to spy on Hillary Clinton's opponent.

11. In order to obtain a warrant to spy on the Trump campaign, all of the conflicts of interest above were withheld from the FISA court ‐ an indefensible (and possibly illegal) lie of omission.

12. Even worse, in order to legitimize a warrant request based on a piece of partisan opposition research they knew was "salacious and unverified," the FBI and DOJ used a media report to bolster the findings in the phony dossier. The FBI and DOJ told the court that the media report was independent verification of the dossier. But this was not true, and, according to the Nunes memo, the FBI and DOJ knew this was not true. The truth is that the phony dossier was the source of this media report.

13. Also hidden from the FISA court was the fact that the FBI obtained Steele as a source but had to fire him in October of 2016 when, in a bid to use his phony dossier to derail the Trump campaign, he leaked his information to the far-left Mother Jones.

14. Although the FBI and DOJ were willing participants in pushing a "salacious and unverified" narrative against a presidential candidate (primarily through media leaks), this was all hidden from congressional investigators. To begin with, for months, while under oath, Comey said he did not know where the dossier came from ‐ meaning from the Clinton campaign. The Wall Street Journal explains:
We also know the FBI wasn't straight with Congress, as it hid most of these facts from investigators in a briefing on the dossier in January 2017. The FBI did not tell Congress about Mr. Steele's connection to the Clinton campaign, and the House had to issue subpoenas for Fusion bank records to discover the truth. Nor did the FBI tell investigators that it continued receiving information from Mr. Steele and Fusion even after it had terminated him. The memo says the bureau's intermediary was Justice Department official Bruce Ohr, whose wife, incredibly, worked for Fusion.

15. All of this dishonesty occurred under Comey, the man our media now hold up as a living saint, a man so desperate to destroy Trump, he not only oversaw those committing the above abuses, he leaked classified information to the news media in order to see a Special Prosecutor appointed against Trump, which his pal, Deputy Attorney General Rod Rosenstein, immediately did.
And finally...

16. Much of the "salacious and unverified" material in the dossier came from the Russians. In other words, those disgusting dossier lies about Trump's personal behavior came from Russian operatives. So there is no question that it was the Clinton campaign, Democrats, Steele, the FBI, and DOJ who colluded with the Russians to rig a presidential election.
Posted by: Besoeker || 02/03/2018 13:10 || Comments || Link || E-Mail|| [6477 views] Top|| File under:
WSJ - Obama and the FISA Court
[WSJ] This column is trying to imagine how an editor at The Wall Street Journal would treat a draft article alleging a political campaign adviser was secretly working for a foreign government if the story featured uncorroborated opposition research paid for by a rival campaign. If the writer of the draft article assured the editor that readers would not be told where the information originated, it's a safe bet this would not increase the chances of publication.

This column is also trying to imagine the conversation that would ensue if a reporter or writer then tried to persuade the editor by appealing to the authority of Yahoo News.

Of course the Journal isn't the only media outlet that enforces standards. Many organizations strive to ensure basic accuracy and fairness. Can it possibly be true that the evidentiary standards for obtaining a federal warrant allowing the government to spy on the party out of power are significantly lower than in a professional newsroom?
Continued on Page 49

This article starring:
Yahoo News
Posted by: Besoeker || 02/03/2018 00:00 || Comments || Link || E-Mail|| [6472 views] Top|| File under:
IRS admits Obama admin 'weaponized' agency against pro-Israel groups…
[Right Scoop] This won't surprise any of you. It's now being revealed by the founder of a pro-Israel group who sued the Obama administration that the IRS didn't just target conservative groups before the reelection of Obama in 2012, but also targeted pro-Israel groups from the very beginning:

WSJ ‐ The first IRS viewpoint discrimination case to be filed, Z Street v. IRS, has been settled, with disturbing revelations about how the Internal Revenue Service treated pro-Israel organizations applying for tax-exempt status.

I founded Z Street in 2009 to educate Americans about the Middle East and Israel's defense against terror. We applied for tax-exempt status under Section 501(c)(3) of the tax code in December 2009‐a process that usually takes three to six months.

Instead, the application languished. In late July 2010, an IRS agent truthfully responded to our lawyer's query about why processing was taking so long: Z Street's application was getting special scrutiny, the agent said, because it was related to Israel. Some applications for tax-exempt status were being sent to a special office in Washington for review of whether the applicants' policy positions conflicted with those of the Obama administration.

So in August 2010 we sued the IRS for violating Z Street's constitutional rights, including the First Amendment right to be free from viewpoint discrimination‐government treatment that differs depending on one's political position.

Now we know the truth, and it's exactly as bad as we thought. IRS documents‐those they didn't "lose" or otherwise fail to produce‐reveal the following:

• Our application was flagged because Z Street's mission related to Israel, a country with terrorism. Therefore, an IRS manager in our case said in sworn testimony, the IRS needed to investigate whether Z Street was funding terror.

• Some applications for tax-exempt status were indeed being sent to IRS headquarters in Washington for more intense scrutiny. They were selected because of the applicants' viewpoint.

• In August 2010, three other Jewish organizations applying for tax-exempt status were asked by the IRS to "explain their religious beliefs about the Land of Israel."

While claiming to be investigating Z Street's funding of terror, the IRS never asked how or where Z Street spent its money. The IRS ultimately granted Z Street's application, in October 2016, without asking anything about terror, or money, or anything else it hadn't known in 2010.

Of course groups that wanted to send donations to Gaza were approved without any hesitation:

This article starring:
Gaza
Obama
pro-Israel
Posted by: Besoeker || 02/03/2018 00:00 || Comments || Link || E-Mail|| [6467 views] Top|| File under:
-Short Attention Span Theater-
US Combat Advisers in Vietnam Knew the Score and Got Ignored
[Daily Beast] While attending the Armed Forces Staff College in late 1964, just as the U.S. Army was gearing up to deploy its own combat forces to Vietnam, Col. Volney F. Warner attended a speech by the Marine commandant, Gen. Wallace Greene. Before he began his talk, Gen. Greene asked his audience of a hundred 100 majors and colonels a pointed question: "How many of you think that U.S. forces should be sent to fight in Vietnam and draw the line against communism there?"

Virtually everyone in the audience raised their hands enthusiastically. Then Greene, a decidedly hawkish member of the Joint Chiefs of Staff, asked a second question: "How many think we should stay out of Vietnam?" Six officers raised their hands ... hesitantly. Warner was among them.

"There are a few cowards in every bunch," quipped the commandant.

But those six officers weren't cowards. They were soldiers and Marines who had recently returned stateside from tours of duty as advisers to South Vietnamese Army (ARVN) combat units. They knew from firsthand experience what the senior leadership of the American armed forces did not: That the ARVN officer corps, like the government it served, was riven by nepotism, corruption, and indifferent to the plight of the peasantry it was supposed to protect. Moreover, the ARVN was fighting a decidedly unconventional, "people's war" against small units of guerrillas with tactics and doctrine developed by the U.S. Army for conventional conflicts between regular armies. Not surprisingly, it was losing.

And finally, the advisers had come to understand, much to their dismay, that the top generals and admirals in Saigon and Washington clung tenaciously to this conventional way of war, despite paying lip service to the counterinsurgency training and doctrine that the war in Vietnam seemed to require. This, coupled with the fecklessness of the ARVN, did not bode well for American prospects in Southeast Asia.

In Vietnam, U.S. ground forces would be facing off against a superbly organized and highly motivated insurgency that enjoyed widespread support among South Vietnam's 14 million peasants. The communist-led National Liberation Front in the South was largely an indigenous movement, but it was supplied with weapons and well-trained military and political warfare specialists from the People's Army of Vietnam‐the formal name for the North Vietnamese regular army.

The more Warner and the best of his fellow advisers learned about the political and social forces that fueled the civil war in South, the more skeptical they became about the efficacy of using conventionally trained American combat forces to defeat the insurgency in the South. Part of the problem was cultural. The commanding generals in the early '60s in Vietnam‐men such as John O'Daniel, Samuel T. Williams, Paul Harkins, and finally, William Westmoreland, had come of age as junior officers in World War II. To a man, they were deeply imbued with "victory disease" that blinded them to the extraordinary political and organizational strengths of their Vietnamese adversaries. Under no circumstances could they imagine how a largely guerrilla army with no air force or tanks could possibly defeat the ARVN, let alone the most technologically advanced army on the face of the planet.
Posted by: Besoeker || 02/03/2018 08:19 || Comments || Link || E-Mail|| [6466 views] Top|| File under:
Dead Goose Falls From Sky, Sends Waterfowl Hunter To Shock Trauma (video)
BALTIMORE (WJZ) ‐ An experienced hunter is recovering after a goose that was shot and killed fell from the sky and hit the man in Easton, Maryland.

The waterfowl hunter found himself in the crosshairs of his harvest on Thursday ‐ knocked out cold by a dead goose falling from the sky.

"These birds weigh anywhere from 10 to probably 14 pounds. They can have a wingspan of up to six feet," says Candy Thomson, Maryland Natural Resources Police. "So, if they're 35 yards up in the air, and they're falling 60 feet and they hit you in the head, it's going to definitely cause severe damage."

Maryland Natural Resources Police say the unpredictable scene played out near the Miles River.

A group of hunters had leased private land and took their shots at a flock of geese before sunset. Robert Meilhammer, 51, was severely injured on his head and face.
Posted by: Besoeker || 02/03/2018 03:39 || Comments || Link || E-Mail|| [6462 views] Top|| File under:
-War on Police-
How Dallas SWAT Cornered, Killed A Man Who Just Killed 5 Cops
[Dallas News] Larry Gordon could hear the fear in his own voice, and he wondered if the gunman could hear it, too. In standoff negotiations, tone is everything. He needed this guy to know he was heard, feel he was understood.

But this had lasted too many hours, and the tension, like the burnt smell of gunfire in the air, was overwhelming. Gordon's knees ached from crouching. Pain shot through his shoulders and the back of his neck ‐ either from stress, or the weight of his ceramic-plated vest, or both.

He usually felt calm, even a little bored, in negotiations. Most involved desperate men with small guns and no real plan. This guy, separated from Gordon by a few dozen feet and a couple of sheetrock walls, had a semiautomatic rifle and a clearly defined endgame. The cops weren't intervening in some private drama he'd set in motion. The way the gunman saw it, he was doing the intervening. He'd come for them.

In the best of scenarios, Gordon's aim was to talk people down, coax them out peacefully. Tonight that seemed impossible. Outside, several officers were already down. Gordon didn't know how many. He'd gotten word that one had died, and then another. Then another...

Posted by: Ulaigum Ebbineng7056 || 02/03/2018 01:43 || Comments || Link || E-Mail|| [6461 views] Top|| File under:
Africa Subsaharan
US bans export of weapons, defense services to South Sudan
[ENGLISH.ALARABIYA.NET] The United States on Friday banned the export of weapons and defense services to South Sudan, stepping up pressure against President Salva Kiir to end the country's four-year conflict.

"The Department of State today announces that it is implementing restrictions on the export of defense articles and defense services into South Sudan," State Department spokeswoman Heather Nauert said in a statement.

While the United States government does not conduct arms sales to South Sudan, the move prevents any American company or citizen from sending military equipment or services to the country's warring factions.

The unilateral embargo is another signal by Washington that it is losing patience with Kiir after ceasefires have been repeatedly violated.

Posted by: Fred || 02/03/2018 00:00 || Comments || Link || E-Mail|| [6463 views] Top|| File under:
Caucasus/Russia/Central Asia
Putin, power and poison: Russia's elite FSB spy club
[BBC] FSB. The letters are not just familiar to fans of spy thrillers. They have come to symbolise Vladimir Putin's grip on power in Russia.

Russia's secretive security agency has gained notoriety around the world with its intelligence and counter-terror operations. But with roots in the Soviet Union's KGB secret police, allegations of state-sanctioned killings and close ties to the president, it faces questions about its true nature and ambitions.

What does the FSB do? Counter-terrorism and counter-espionage.

The Federal Security Service's (FSB) was set up in 1995, and is tasked with tackling perceived threats to the Russian state. Mr Putin ran the agency before he came to power. It co-operates with foreign police forces in fighting jihadists and some organised crime gangs.

Skipping down a bit:

Cyber spying and interference - The FSB is integral to Russia's new doctrine of information warfare, which includes shaping public opinion abroad via social media.



"Shaping public opinion abroad." What an amazing coincidence.
Posted by: Besoeker || 02/03/2018 03:06 || Comments || Link || E-Mail|| [6467 views] Top|| File under:
Europe
Tariq Ramadan jailed in Paris after being charged for rape
[ENGLISH.ALARABIYA.NET] Prominent Islamic scholar Tariq Ramadan was charged with rape on Friday and tossed in the calaboose
Drop the rosco, Muggsy, or you're one with the ages!
in

Gay Paree

after two days in police custody, a judicial source said, according to AFP.

French authorities say Ramadan is being investigated for allegedly raping two women and could be held in long-term custody while the probe continues.

According to an AP report, a judicial official said the

Gay Paree

prosecutor's office opened a formal inquiry on Friday based on complaints against Ramadan the women filed last year. Ramadan has been

in jug

for questioning in

Gay Paree

since Wednesday.

After two days of questioning by

Sherlocks

, the 55-year-old Oxford professor was brought before three magistrates who have been assigned to the case, suggesting that he is facing an extensive investigation, judicial sources said.



This article starring:
Tariq Ramadan
Posted by: Fred || 02/03/2018 00:00 || Comments || Link || E-Mail|| [6463 views] Top|| File under:
Home Front: Politix
The Memo Has Been Released
Direct access is here; it's straining under heavy load right now.

[Washington Examiner] The House Intelligence Committee has released its controversial memo outlining alleged abuses of secret surveillance by the FBI and Justice Department in the Trump-Russia investigation. Here are some key points:

* The Steele dossier formed an essential part of the initial and all three renewal FISA applications against Carter Page.

* Andrew McCabe confirmed that no FISA warrant would have been sought from the FISA Court without the Steele dossier information.

* The four FISA surveillance applications were signed by, in various combinations, James Comey, Andrew McCabe, Sally Yates, Dana Boente, and Rod Rosenstein.

* The FBI authorized payments to Steele for work on the dossier. The FBI terminated its agreement with Steele in late October when it learned, by reading an article in Mother Jones, that Steele was talking to the media.

* The political origins of the Steele dossier were known to senior DOJ and FBI officials, but excluded from the FISA applications.

* DOJ official Bruce Ohr met with Steele beginning in the summer of 2016 and relayed to DOJ information about Steele's bias. Steele told Ohr that he, Steele, was desperate that Donald Trump not get elected president and was passionate about him not becoming president.
Posted by: Raj || 02/03/2018 00:00 || Comments || Link || E-Mail|| [6466 views] Top|| File under:
India-Pakistan
Policemen allegedly involved in ATM scam in Lahore
[GEO.TV] Members of the police force were allegedly involved in Automated Teller Machines fraud in the province, it emerged on Friday.

Upon an affected citizen's plea, CCPO Ameen Vaince ordered SSP Iqbal Town to investigate the matter.

As per details, police personnel raided a New Year night party on Dec 31, in Sabzazar area. During the raid, money, mobile phones, ATM cards were confiscated from the attendees.

Police also

started the paperwork but haven't done much else

after taking people into custody, however, they were later released on bail.

People received their valuables after two days. Upon switching on their mobiles, they received messages from their respective banks, informing them of the amounts withdrawn from their bank accounts.

During the inquiry, Nawakot police accepted that the ATM cards of people were in their custody for two days.

The money was taken out from ATM machines in Khushab and Sargodha, it was learnt.

Geo News also obtained the CCTV footage of the incident, in which money was taken out without using pin codes. In the CCTV footage, the people withdrawing money had concealed their faces.

The ATM skimming fraud came to spotlight in the past few months, after which the Federal Investigation Agency came into action.

Hundreds of citizens in Pakistain lost millions of rupees over a couple of weeks after they fell prey to the skimming fraud.

Earlier, a district court in Bloody Karachi


...formerly the capital of Pakistain, now merely its most important port and financial center. It is among the largest cities in the world, with a population of 18 million, most of whom hate each other and many of whom are armed and dangerous...


sentenced two Chinese nationals to one-year imprisonment and imposed a fine of Rs50,000 each over their involvement in the scam.

According to the FIA, the suspects were involved in manipulating ATM machines to take out money.


Posted by: Fred || 02/03/2018 00:00 || Comments || Link || E-Mail|| [6463 views] Top|| File under:
Syria-Lebanon-Iran
Major snowstorm in Tehran, Iran (was in late January)
[NYT]....On the highway between Tehran and Qom, hundreds of people were trapped in their cars, including a former vice president, who was brought to safety after many hours. Planes stuck on the runways at Imam Khomeini International Airport in Tehran were covered in about 19 inches of snow...



lovely pictures at the link
Posted by: lord garth || 02/03/2018 00:00 || Comments || Link || E-Mail|| [6464 views] Top|| File under: Govt of Iran
Home Front: Culture Wars
Editors of paper accusing POTUS of Sexual Misconduct Out Over Sexual Misconduct
[Front Page] Before Trump's first SOTU, projection on his D.C. hotel calls for probe into his alleged sexual misconduct - 2 Days ago

Halsey poem recounts sexual assault, calls out Trump - Jan 21

Fox News killed story on Trump's sexual encounter - Jan 16

Second porn star claims Trump invited her to hotel - Jan 12

Dems to bring sexual assault survivors to Trump's State of the Union - Jan 11

What fine upstanding folk these New York Daily News people must be.

Two top editors at the Daily News, who have been suspended since late last week as parent company Tronc conducted an investigation into numerous sexual harassment complaints, have been fired, Media Ink has learned.

Rob Moore, the managing editor, news, and Alexander "Doc" Jones, the Sunday editor, were suspended last Friday in the midst of ongoing investigations.

Several ex-Daily News female reporters had come forward in recent weeks and filed complaints against the two alleging of sexual harassment.

A Tronc spokeswoman confirmed Thursday that both editors "are no longer with the company."



Continues.
Posted by: Vast Right Wing Conspiracy || 02/03/2018 00:00 || Comments || Link || E-Mail|| [6465 views] Top|| File under:
Government
The Air Force Is Re-Winging A-10s After All
[Popular Mechanics] It's official: The U.S. Air Force will buy new wings for aging A-10 Warthogs that risked a one way trip to the boneyard. The Air Force has made clear its intention to keep the A-10 flying after concerns surfaced that the service was taking advantage of the issue to get rid of the iconic close air support plane.

Earlier this month, a Pentagon official in charge of the A-10 program announced an effort to re-wing 110 of the jets "was not going to happen." Of the 280 A-10s still in U.S. Air Force service, 173 have received new wings to keep them flying into the 2030s. The original re-winging contract with Boeing was for 242 sets of wings, but the contract ended when it was no longer cost-effective for the company, and the Boeing production line is closing later this year.

That left at least 110 A-10s high and dry without new wings, a state that threatened to ground them for good unless a solution was found, reducing the number of A-10 squadrons from nine to six. The Air Force, focused on getting the F-35A Joint Strike Fighter up and running, didn't include a new wing contract it its 2018 budget. Congress, however added funding a new wing assembly line and four new wings to get it warmed up.

Now, the Air Force has committed to buying more wings. According to DoDBuzz General Mike Holmes, the head of the Air Force's Air Combat Command, announced last week at a Washington D.C. think tank that the service will buy more wings beyond the initial four. Exactly how many wings will "depend on a Department of Defense decision and (the Air Force's) work with Congress".
Posted by: KBK || 02/03/2018 00:00 || Comments || Link || E-Mail|| [6465 views] Top|| File under:
Who's in the News
45
[untagged]
3
Sublime Porte
3
Govt of Pakistain Proxies
2
Taliban
2
al-Nusra
2
Govt of Pakistan
2
Islamic State
2
PLO
2
South Yemen Resistance
1
Govt of Saudi Arabia
1
Govt of Syria
1
Hamas
1
Hezbollah
1
Houthis
1
Ahrar al-Sham (Salafists)
1
Jaish al-Islam (MB)
1
Moslem Colonists
1
Narcos
1
Govt of Iran
1
Govt of Iran Proxies
1
Commies
1
al-Qaeda
Bookmark
E-Mail Me
The Classics
The O Club
Rantburg Store
The Bloids
The Never-ending Story
Thugburg
Gulf War I
The Way We Were
Bio
Merry-Go-Blog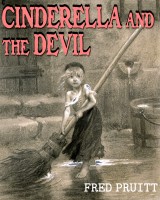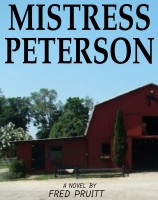 On Sale now!


A multi-volume chronology and reference guide set detailing three years of the Mexican Drug War between 2010 and 2012.

Rantburg.com and borderlandbeat.com correspondent and author Chris Covert presents his first non-fiction work detailing the drug and gang related violence in Mexico.

Chris gives us Mexican press dispatches of drug and gang war violence over three years, presented in a multi volume set intended to chronicle the death, violence and mayhem which has dominated Mexico for six years.
Click here for more information


Meet the Mods
In no particular order...


Steve White
Seafarious
Pappy
lotp
Scooter McGruder
john frum
tu3031
badanov
sherry
ryuge
GolfBravoUSMC
Bright Pebbles
trailing wife
Gloria
Fred
Besoeker
Glenmore
Frank G
3dc
Skidmark
Alaska Paul



Better than the average link...



Rantburg was assembled from recycled algorithms in the United States of America. No trees were destroyed in the production of this weblog. We did hurt some, though. Sorry.
3.236.214.224

Help keep the Burg running! Paypal: