-Lurid Crime Tales-
Contractor awarded $156 million to provide 30 million meals to Puerto Rico only delivered 50,000
[The Hill] A contractor who was awarded a massive contract to provide millions of meals to Puerto Ricans affected by Hurricane Maria drastically underdelivered, according to a New York Times investigation.

Tiffany Brown, an Atlanta entrepreneur and self-described government contractor who owns Tribute Contracting LLC, was awarded the $156 million contract by FEMA on Oct. 3 to provide 30 million self-heating meals to Puerto Rico, but only followed through on 50,000.

Brown, the sole employee of her company, hired an 11-person wedding catering company and a Texas nonprofit that had shipped food to a Houston food bank during Hurricane Harvey to provide the meals.

But Brown's contract was terminated by email on Oct. 19, after Brown failed to meet a deadline of providing the first 18.5 million meals. She had only delivered 50,000, according to the Times.

Carolyn Ward, a FEMA official who handled the contract with Brown's company, wrote in an email to Brown, seen by the Times, that the operation was "a logistical nightmare."



Related: NYT - Rations shortage story.
Posted by: Besoeker || 02/06/2018 11:56 || Comments || Link || E-Mail|| [6466 views] Top|| File under:
Department of Justice IG poised to reignite war over FBI's Clinton case
[The Hill] Few people have heard of Michael Horowitz, but that's about to change.

Horowitz, the Department of Justice (DOJ) inspector general, is an increasingly critical player in the controversy surrounding the FBI, President Trump and the Russia investigation.

With little fanfare, he has been conducting a sprawling probe of the FBI's handling of the 2016 investigation into Hillary Clinton's use of a private email server. His full report, which could set off shockwaves, is expected by the early spring.

A political appointee in both the Bush and Obama administrations, Horowitz's yearlong investigation already reportedly contributed to the early resignation of Deputy FBI Director Andrew McCabe. And his work has been felt in other ways.

Horowitz also uncovered a series of text messages between FBI officials Peter Strzok and Lisa Page that led special counsel Robert Mueller to remove Strzok from his team. Those texts have fueled accusations among GOP lawmakers that Mueller's probe is tainted by partisanship.
Posted by: Besoeker || 02/06/2018 11:45 || Comments || Link || E-Mail|| [6457 views] Top|| File under:
Colts Linebacker Edwin Jackson and companion killed by drunken illegal driver
[Breitbart] Colts Linebacker Edwin Jackson and his driver were allegedly killed by a drunk driving, previously deported illegal alien Sunday morning near Indianapolis. The suspect fled the scene on foot after crashing into their vehicle.

Indiana State Police officers arrested the reported driver later that morning.

Police arrested a man who identified himself as Alex Cabrera Gonsales, a 37-year-old Mexican national, after he allegedly crashed his black Ford F-150 into a car parked along Interstate 70 near Indianapolis, according to a statement obtained from the Indiana State Police. The driver of the car, 54-year-old Jeffrey Monroe, and his passenger, 26-year-old Indianapolis Colts Linebacker Edwin Jackson, were both killed in the crash.
Posted by: Besoeker || 02/06/2018 03:07 || Comments || Link || E-Mail|| [6458 views] Top|| File under:
CEO of Border Wall Construction Company: 'I Really Believe We'll Change History'
[Breitbart] WASHINGTON, DC ‐ The CEO of Fisher Industries, one of four construction companies selected as finalists to build President Donald Trump's historic border wall, told Breitbart News that he believes his company will change history and can do so at a far lower cost than his competitors.


Varoom, Varoom...clank, clank, clank, clank


"It's not just a wall. It's a complete border protection system with high-speed access roads," Tommy Fisher, CEO of Fisher Industries, told Breitbart News during a sit-down Facebook Live interview in Washington, D.C. Fisher's wall would be constructed from solid concrete and would span the Pacific Ocean in California through western Texas.

It will be 30 feet high and made from all-American materials. Fisher Industries has partnered up with American companies to get the job done.

Last month, President Trump requested $18 billion from Congress to build nearly 700 miles of border wall. Fisher told Breitbart News that his company could build that stretch of wall for just $12 billion, two-thirds the price Trump requested. Fisher also said that price includes all the materials required for constructing the concrete wall, the manpower necessary, an a 20-year warranty for the historic construction.

"I really believe we'll change history," Fisher said.
Posted by: Besoeker || 02/06/2018 02:58 || Comments || Link || E-Mail|| [6461 views] Top|| File under:
-Obits-
Conservationist Esmond Bradley Martin - The ivory oligarchs finally got him
[BBC] Esmond Bradley Martin, one of the world's leading investigators into the global illegal ivory and rhino horn trade, has been found stabbed to death in the Kenyan capital, Nairobi.

He worked undercover in some of the world's most dangerous and difficult places, photographing and documenting ivory markets, talking to traffickers and calculating black market prices to guide global conservation policy makers.

In the last few years he travelled to China, Vietnam and Laos with collaborator Lucy Vigne, going into places few outsiders would dare to set foot, posing as ivory and rhino horn buyers.

In a Chinese-run casino in Laos, this odd couple would navigate gangsters, drug barons and traffickers of people, guns and wildlife to gather their data.

Their research, funded by Save the Elephants, revealed that Laos has become the fastest-growing ivory market in the world.

They had recently returned from an investigative trip to Myanmar and Mr Martin was writing up that data when he was killed.

Police are investigating the motive for his murder. He died from a knife wound to the neck at his house near Karen, outside Nairobi.
Posted by: Besoeker || 02/06/2018 00:00 || Comments || Link || E-Mail|| [6457 views] Top|| File under:
-Signs, Portents, and the Weather-
SpaceX to light a big candle today
Feb. 6 Falcon Heavy • Demo Flight

Launch window: 1830-2130 GMT (1:30-4:30 p.m. EST)
Launch site: LC-39A, Kennedy Space Center, Florida

A SpaceX Falcon Heavy rocket will launch on its first demonstration flight. The heavy-lift rocket is formed of three Falcon 9 rocket cores strapped together with 27 Merlin 1D engines firing at liftoff. The first Falcon Heavy rocket will attempt to place a Tesla Roadster on an Earth escape trajectory into a heliocentric orbit. Delayed from 3rd Quarter of 2015 and April, September and December 2016. Delayed from 1st Quarter 2017, 2nd Quarter 2017 and 3rd Quarter 2017. Delayed from November and December 2017. Delayed from January. [Jan. 28]
Posted by: B. Poodle6475 || 02/06/2018 07:49 || Comments || Link || E-Mail|| [6460 views] Top|| File under:
Newsweek Guts Its Top Edit Staff Amid Legal Turmoil
[THEDAILYBEAST] Newsweek on Monday fired all of its top staff amid turmoil that has upended the newsroom.

In a company meeting, several editors announced that the outlet had fired Editor in Chief Bob Roe, Executive Editor Ken Li and

news hound

s Celeste Katz, Josh Saul, and International Business Times editor Josh Keefe.

The editors told staffers some of the firings were not official, but according to one person with direct knowledge, both Katz and Keefe were locked out of their work email and computer accounts and instructed to meet a human-resources representative offsite shortly after Roe was fired.

Newsweek also sent staff home for the day.

Though the editors did not elaborate on why the top staff left the company, three staffers who spoke to The Daily Beast on the condition of anonymity pointed out that Li, Katz, Saul, and Keefe had all published pieces reporting on the company's recent troubles.

The legacy news magazine (which was previously owned by IAC, The Daily Beast's parent company) has been rocked by turnover since it was reported that Manhattan law-enforcement officials were investigating the company's finances. Manhattan District Attorney's office agents raided the company's headquarters last month, and seized more than a dozen of the company's servers.


Posted by: Fred || 02/06/2018 00:00 || Comments || Link || E-Mail|| [6458 views] Top|| File under:
Britain
'YOU'RE IGNORANT' Brit doctors and nurses hit back at Donald Trump after he slammed 'broke' NHS
[TheSun] The US president earlier claimed in a tweet that the troubles experienced by the state-funded system are proof countries should not offer universal healthcare to all their citizens.

He wrote: "The Democrats are pushing for Universal HealthCare while thousands of people are marching in the UK because their U system is going broke and not working.

"Dems want to greatly raise taxes for really bad and non-personal medical care. No thanks!"


Fair enough. I don't see people like the Canada's Health Minister flocking to England for complicated health care.


But medical staff hit back at the Republican today, telling him to keep his opinions to himself.

Nurse Natasha White tweeted: "How DARE you criticise our NHS. I am a Nurse working for this fantastic organisation.

"It's not perfect, it needs more money but it offers some of the best healthcare in the world to all ‐ no matter how much money you have or have not.


Yep. Just like Trump said, needs more money.


"Don't comment on what you haven't experienced."

Another named Danielle wrote: "Trump we were marching because the government are broke and not working.


Just like Trump said.


"They have failed our NHS, it's staff, patients and the whole country. We love our universal health system and as a nurse I am proud to work in it."


Yep. Just like Trump said.


And Sami Jo Joyce said: "Trump as an NHS nurse in the UK, I feel more qualified than yourself to comment on this.


Yep. A nurse vs. the leader of the free world. Makes sense.


"People were protesting about low pay/and the government's attempts to privatise the NHS!

"Universal healthcare helps more than it hinders!


Well, let's rephrase that. How about something like "UHC is cheap but better than nothing at all."


"You come across as an ignorant individual in my country."


Sounds kinda funny considering everyone equates the feelz about their work with how good it actually is.


Trump's comments were a reference to a march in London over the weekend which saw thousands of people protest against the NHS funding crisis.


Just like Trump said.


Labour MPs and campaigners joined the demonstration which ended up at the gates of Downing Street, claiming the health service needs more cash or it will risk collapsing.


Just like Trump said. The UHC system can't seem to pay for itself like a private system could.


The tweet sparked an angry response from Jeremy Hunt, the Health Secretary, who insisted the NHS is far superior to the US system.

He said: "I may disagree with claims made on that march but not ONE of them wants to live in a system where 28million people have no cover.


OK. So we can have an alternate system for anyone who needs it. But I don't think we need to spread the misery equally like Socialists do, in which case everyone suffers. I'd rather have both systems very available. And I'm willing to bet that the rich in England can buy anything they want as fast as they want it. It's just a smaller slice of the population who can afford the private insurance there.


"NHS may have challenges but I'm proud to be from the country that invented universal coverage - where all get care no matter the size of their bank balance."


Are there death panels?


Mrs May supported him this afternoon, saying the minister's statement "speaks for the Government".

The PM's spokesman added: "The Prime Minister is proud of having an NHS that is free at the point of delivery. NHS funding is at a record high and was prioritised in the Budget with an extra £2.8billion."


Wow. Not. But it sounds like you get a fair amount of coverage for not a lot of money.


Simon Stevens, head of the NHS, said Mr Trump had "the wrong end of the stick" and invited the President to visit British hospitals to see the health system up close.


Would he have to wait in line to get a crown?


He told MPs at a committee hearing: "Unfortunately and respectfully I think we'd suggest that tweet got the wrong end of the stick.

"In fact people in this country don't want to ditch our NHS, notwithstanding everything that we've been talking about today, they want to keep it and strengthen it."


And shorten the lines. And get rid of the death panels. And make their own decisions.


Jeremy Corbyn responded to Mr Trump: "Wrong. People were marching because we love our NHS and hate what the Tories are doing to it. Healthcare is a human right."


Another reason not to have UHC. The government always spoils things after a good start.


Shadow health secretary Jon Ashworth said: "Labour will take no lessons from Donald Trump who wants to deny healthcare to millions in America with a system that checks your purse before it checks your pulse."


Or your age before they check the government's purse?


Lib Dem health spokesman Baroness Jolly added: "Trump is dangerously deluded about the NHS. He needs to read up on how his own health system works before attacking others.


Who says we want UHC like yours?


"The NHS is a jewel in the crown of UK society. We should always be proud of the fact that British people can see a doctor without the fear and anxiety of being hit by a massive medical bill."


Or mistaking your nuts for your tonsils.


The President's friend Piers Morgan tweeted: "Wrong, Mr President. Our NHS is a wonderful, albeit imperfect, health system - and the envy of the world. By comparison, the US healthcare system is a sick joke & the envy of no-one."


The more the government gets involved, the truer that statement.


Mr Trump's tweet came minutes after former Ukip boss Nigel Farage was on TV in the States talking about the pressures on the NHS and the march.

Mr Farage told Fox News: "The National Health Service has turned into the International Health Service and we're providing a lot of healthcare for people coming into Britain from all over the world.


Another reason NOT to have UHC.


"Right now it's pretty much at breaking point. The big point is that when the state gives benefits to people then any attempt in the future to reform it or take those benefits back becomes politically impossible.


Unlike private health care.


"That's the big debate that you need to have in America. If you were to introduce universal healthcare, paid for centrally under taxes, you would never ever be able to remove it."


Yup. And it's what cheap politicians do to curry votes. Good luck fixing the damage done in the process.


Mr Trump's remarks risk stirring up further anger among Brits after he previously claimed the UK is riddled with terrorists - prompting calls for the President's invitation for a state visit to Britain to be revoked.


Golly. I guess the news I see mean nothing.


Just 10 days ago, he seemed to have made up with Theresa May when the pair pledged to work closely together as they meet in Davos for the first time since Mr Trump retweeted anti-Muslim propaganda from Britain First.


We tried the Hope & Change route here, and it didn't work so well. Better to deal with reality.


The President had been due to visit London this month to open the new US embassy in Battersea, but scrapped his plans saying he was angry the building had cost so much and was in an "off location".

He is still scheduled to come here in October, on a trip which is likely to be met with mass protests.

Mr Trump's comments on the NHS are meant as an attack on the opposition Democrats, who want the government to play a bigger role in providing healthcare to Americans.

Currently only elderly and poor people can get free care in the US, with everyone else buying health insurance.


Elderly and poor sounds good. Too bad the bar on "poor" is so high.


Some Democrats - including potential challengers to Mr Trump in the 2020 election - are calling for the US to move to a system more similar to the NHS.


Hopefully the voters here can figure it out.
Posted by: gorb || 02/06/2018 09:16 || Comments || Link || E-Mail|| [6458 views] Top|| File under:
China-Japan-Koreas
Trump on North Korea: 'We have no road left'
[WashingtonExaminer] OUT OF ROAD: Vice President Mike Pence heads to South Korea and Japan this week to represent the United States at the 2018 Winter Olympic Games and to reassure Seoul and Tokyo that there is no daylight between the allies in confronting the North over its nuclear weapons and ballistic missile programs.

"I'll cheer on our athletes, but I'll also be there to deliver a simple message: That the era of strategic patience is over," Pence said Friday at an event in Pittsburgh. "We'll make it clear that all options are on the table. And you can be confident we will continue to bring all economic and diplomatic pressure to bear until North Korea permanently abandons its nuclear and ballistic missile programs once and for all."


Friday, President Trump met with North Korean defectors and said despite the first talks between North and South Korea in two years, time is running out. "You know, we ran out of road. You know the expression? The road really ended," Trump said, as he once again blamed previous administrations for failing to stop North Korea's nuclear program before it could threaten the U.S. "They could've done it 12 years ago. They could've done it 20 years ago. They could've done it four years ago, and two years ago. We have no road left."

North Korea is planning a big military parade in the days before the opening ceremonies Friday that is expected to showcase its newest intercontinental ballistic missiles, including the Hwasong-14 first tested last July, and the heavier, longer-range Hwasong-15 tested in November.


More good stuff at link.
Posted by: Anomalous Sources || 02/06/2018 00:00 || Comments || Link || E-Mail|| [6458 views] Top|| File under: Commies
Home Front: Politix
Hold the Presses! Donald Trump Fails to Hold Melania's Hand
Forget about the memo!

This is real important -- Hard Hitting -- investigative news from those top journalists at NewsWeak and Yahoo!
[Yahoo] The awkward public displays of affection between President Donald Trump and First Lady Melania Trump continue.

On Monday, the Trumps were spotted leaving the White House for Ohio on Marine One and Trump can be seen reaching for his wife's right hand and failing.

In news footage of the bumbling moment, Trump tries to hold Melania's hand but gets a handful of her coat sleeve instead. That's because the first lady, as she has become famed for doing, draped her coat over her shoulders.

Melania's stylish yellow coat Monday is from Ralph Lauren's fall 2017 ready-to-wear collection. The first lady paired the long trench with a matching yellow turtleneck jumper and a brown leather skirt.

The Trumps hand-holding misfire Monday is the latest in a great tradition of viral moments.


Seriously, at this point all you can do is point at the journalist and laugh...
Posted by: CrazyFool || 02/06/2018 11:02 || Comments || Link || E-Mail|| [6457 views] Top|| File under:
India-Pakistan
Maldives declares state of emergency as crisis deepens
[Dhaka Tribune] Maldivian President Abdulla Yameen on Monday declared a 15-day state of emergency, his aide Azima Shukoor announced, deepening the political crisis in the Indian Ocean nation.

The move gives sweeping powers to security forces to arrest and detain suspects, and comes amid a tense standoff between the Supreme Court and the government.

The president has refused to comply with a court order to release political prisoners, despite growing international pressure and concern.

Shukoor read out the declaration on state television


... and if you can't believe state television who can you believe?


shortly after Yameen sent three letters to the judges asking them to reverse their decision.

This is the second time Yameen has declared a state of emergency. He last took the step in November 2015 after an alleged attempt to assassinate him.

Officials said the president is required to inform the parliament about any declaration of emergency within two days, but the country's legislature has been suspended indefinitely by authorities.

The Supreme Court on Thursday had also restored the seats of 12 MPs who had defected from Yameen's party, effectively handing the opposition a majority in the 85-member parliament, making the president vulnerable to impeachment.


Posted by: Fred || 02/06/2018 00:00 || Comments || Link || E-Mail|| [6461 views] Top|| File under:
No One To Interfere In A Marriage: India Top Court
[DAWN] The Supreme Court of India on Monday told 'khap' panchayats ‐ or kangaroo courts ‐ not to become conscience keepers of society, saying that no one should interfere in the marriage of two consenting adults, Hindustan Times reported.

The country's top court was hearing a plea seeking guidelines on how to stop 'honour killings', moved by an NGO, Shakti Vahini, in 2010.

"When two adults get married, no third party should interfere in the marriage. Not even the state," a Supreme Court bench, headed by Chief Justice Dipak Misra, was quoted as saying by India Today. The bench made it clear that even the parents of the two adults have no right to "interfere or threaten".

"We can't say which marriage is null or void, which marriage is good or bad [...] just stay out of it," Justice Misra was quoted as saying. "Two persons marry [...] they are adults ‐ you are no one to interfere in it."

Last month, the Supreme Court of India had termed as "absolutely illegal" any attack by "khap panchayats" or their associates against adult men and women opting for inter-caste marriage, said India Today.

Khap panchayats are mostly run by male village elders. Although illegal, they have considerable influence in rural north India. One such 'khap' panchayat leader in Haryana in 2012, according to a Times of India report, blamed chowmein for the rise in rape cases in India.


Posted by: Fred || 02/06/2018 00:00 || Comments || Link || E-Mail|| [6459 views] Top|| File under:
Home Front: Culture Wars
Super Bowl Win Draws 103.4M Viewers, Smallest Audience In Nine Years
[Deadline] The official parade in Philly for the 41-33 triumph over the New England Patriots isn't until February 8 but there is certainly one element of Super Bowl LII that wasn't champion ‐ the ratings

With 103.4 million watching, last night's game on NBC from Minneapolis is down 7% from the total set of network eyeballs from the 2017 Super Bowl. A steeper fall than even the declining the stock market today, that's the worst the Super Bowl has done since 2009 when the Pittsburgh Steelers 27-23 defeat of the Arizona Cardinals scored 98.7 million viewers.

Last night's Super Bowl is now pegged as the 10th most watch program in American TV history just after the M.A.S.H. finale of February 1983. Staying Top 10 must feel good and sting at the same time for NBC as the most watched program in U.S. television history is the 114.4 million who watched the 2015 Super Bowl ‐ which was the last time the net had the big game.
Continued on Page 49
Posted by: gorb || 02/06/2018 16:35 || Comments || Link || E-Mail|| [6467 views] Top|| File under:
Forcing bakers to make gay wedding cakes violates free speech, California judge rules
h/t Instapundit


A ruling in favor of a California baker who refused to design a wedding cake for a gay couple produced a potentially significant distinction that could impact future similar cases.

Kern County Judge David Lampe ruled that the state could not force Cathy Miller, owner of Tastries Bakery, to bake a cake that would go against her beliefs, according to Kern Golden Empire.

"For this court to force such compliance would do violence to the essentials of Free Speech guaranteed under the First Amendment," the judge said in the ruling.

...A key factor in the decision was that the cake being requested by the couple was a custom job that was not regularly sold by the bakery.

The implication is that if the couple had requested a cake that was on display and routinely sold to other customers, it would be discriminatory to refuse to sell it to a gay couple on the basis of religious beliefs.

Here's more from the ruling: "A wedding cake is not just a wedding cake in Free Speech analysis. It is an artistic expression by the person making it that is to be used traditionally as centerpiece in the celebration of marriage. There could not be greater form of expressive conduct."
Posted by: g(r)omgoru || 02/06/2018 14:17 || Comments || Link || E-Mail|| [6464 views] Top|| File under:
Who's in the News
36
[untagged]
8
Islamic State
5
Sublime Porte
4
Govt of Syria
4
Houthis
3
Commies
2
Abu Sayyaf (ISIS)
2
Govt of Iran
2
al-Nusra
1
Taliban
1
al-Qaeda
1
al-Qaeda in Mali/Nusrat al-Islam wal Muslimeen
1
Govt of Iran Proxies
1
Govt of Iraq
1
Govt of Pakistain Proxies
1
Hamas
1
Jaish-e-Mohammad
Bookmark
E-Mail Me
The Classics
The O Club
Rantburg Store
The Bloids
The Never-ending Story
Thugburg
Gulf War I
The Way We Were
Bio
Merry-Go-Blog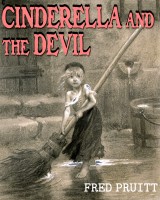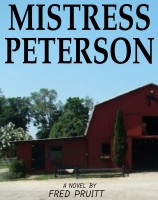 On Sale now!


A multi-volume chronology and reference guide set detailing three years of the Mexican Drug War between 2010 and 2012.

Rantburg.com and borderlandbeat.com correspondent and author Chris Covert presents his first non-fiction work detailing the drug and gang related violence in Mexico.

Chris gives us Mexican press dispatches of drug and gang war violence over three years, presented in a multi volume set intended to chronicle the death, violence and mayhem which has dominated Mexico for six years.
Click here for more information


Meet the Mods
In no particular order...


Steve White
Seafarious
Pappy
lotp
Scooter McGruder
john frum
tu3031
badanov
sherry
ryuge
GolfBravoUSMC
Bright Pebbles
trailing wife
Gloria
Fred
Besoeker
Glenmore
Frank G
3dc
Skidmark
Alaska Paul



Better than the average link...



Rantburg was assembled from recycled algorithms in the United States of America. No trees were destroyed in the production of this weblog. We did hurt some, though. Sorry.
3.235.236.13

Help keep the Burg running! Paypal: