-Signs, Portents, and the Weather-
Kennedy brothers likely killed by CIA on behalf of Israel: Scholar
The things some people think others will believe.

Iran Press TV quoting a 911 conspiracy theorist...

[PRESSTV] Former US senator and attorney general Robert F. Kennedy, like his older brother, former President John F. Kennedy, was likely assassinated by senior CIA agents with the involvement of Israel, an American scholar says.

Sirhan Sirhan, a 24-year-old Paleostinian immigrant, was convicted of murdering RFK and sentenced to death in 1969. His sentence was commuted to life in prison in 1972. He remains incarcerated for the crime.

RFK's death in 1968 has been the subject of widespread analysis, similar to the 1963

liquidation

of his older brother, John F. Kennedy.

Bobby Kennedy was assassinated during celebrations following his successful campaign in the

Caliphornia, an impregnable bastion of the Democratic Party,

n primary elections while seeking the Democratic nomination for US president.

The 42-year-old presidential candidate was fatally shot shortly after midnight at the Ambassador Hotel in Los Angeles, California.

Various experts have ascribed a varity of motives to CIA involvement in the

liquidation

of both Kennedys. The secretive nature of the CIA and its reputation for high level political

liquidation

s in the 1960s has made it a plausible perpetrator for the murder of the Kennedy brothers.

Three men seen in video and photographs of the Ambassador Hotel immediately before and after the RFK

liquidation

were positively identified as CIA operative, said Kevin Barrett, an author and 9/11 researcher in Madison, Wisconsin.

"The

liquidation

s of the Kennedy brothers were largely carried out on behalf of Israel," Barrett told Press TV on Monday.

"John F. Kennedy was dedicated to shutting down Israel's nuclear weapons program and was killed because the Israelis, specifically [former Israeli prime minister David] Ben-Gurion believed that this was an issue of survival for Israel" he added.

"Robert Kennedy's convicted killer Sirhan Sirhan, the patsy who was chosen to be presented to the public as the supposed killer who was actually hypnotized and had no idea what he was doing there...was used for propaganda purposes by the Zionists who murdered both of the Kennedy brothers," Barrett said.

Robert F. Kennedy Jr., the son of RFK, says he does not believe Sirhan had carried out the

liquidation

and believes a second shooter did it.


Posted by: Fred || 05/29/2018 00:00 || Comments || Link || E-Mail|| [6477 views] Top|| File under:
Another Movie: Rare virus kills more than a dozen in India, health officials warn it could cause global epidemic
[SkyNews] At least 13 people have died in India after an outbreak of a rare disease that health officials warn could cause a global epidemic.

Emergency measures have been imposed across the southwestern state of Kerala following the emergence of the nipah virus, which causes flu-like symptoms leading to an agonising brain-swelling condition known as encephalitis.

Those afflicted by the disease, which has a mortality rate of 70% and has no vaccine, can also be sent in to a coma.

Health experts have been flown over to help contain the virus, which is listed alongside ebola and zika as one of eight priority diseases the World Health Organisation believes could cause a global epidemic.

Nipah has killed 260 people in Malaysia, Bangladesh and India since 1998, and has previously spread to Singapore.

Pigs were the host on that occasion, but this time it has been spread by fruit bats, with a number of the winged animals found dead in a well at the home of a family which has lost four people to the disease.

A nurse in Kozhikode district, the epicentre of the outbreak, is also among the victims.

Local media reports that close to 200 patients in Kozhikode and Malappuram are receiving hospital treatment, with 26 under observation and three under intensive treatment.

During previous outbreaks in India, first in 2001 and then in 2007, more than 50 people have died.

On both occasions it was reported in the state of West Bengal, bordering Bangladesh, with the neighbouring country having borne the brunt of the disease in recent years.

The union health ministry has said the latest outbreak should remain localised, although the government has urged people to take precautions and issued advise on preventative measures.

People should not eat fruits that have fallen to the ground or appear to feature tooth or claw marks, and travel to the affected states should be avoided, the government has said.

But panic has already set in, with tests having been ordered after several bats were found dead at a secondary school in the state of Himachal Pradesh.

The examinations found the bats were not carrying nipah, but fear continues to run high across the country.
Posted by: Skidmark || 05/29/2018 00:00 || Comments || Link || E-Mail|| [6477 views] Top|| File under:
Caribbean-Latin America
Guide who helped Israelis escape FARC captivity found dead
[Ynet] Tour guide found dead several days after she helped 2 Israeli tourists escape captivity by vicious armed dissidents from a disbanded guerrilla movement; tourists said she 'did everything she could' to protect them, and when they left, assured them with a smile 'everything is okay.'

An Argentine woman leading Israeli tourists on a tour of marijuana-producing areas of southwestern Colombia has been kidnapped and then murdered by alleged FARC rebels, Colombian authorities announced Thursday.

The woman, 47 year old Berenice Blanco, and two Israeli tourists were kidnapped last Saturday while on a so-called "cannabis tour" the latter two took as part of their post-army backpacking trip.

They were travelling in the area of Cauca on Saturday, May 19, when they were

kidnapped

by

gunnies

who identified themselves as dissidents from the Sixth Front of the
Revolutionary Armed Forces of Colombia
FARC or FARC-EP, is either a Marxist-Leninist revolutionary guerrilla organization or a drug cartel based in Colombia. It claims to represent the rural poor in a struggle against Colombia's wealthier classes, and opposes United States influence in Colombia, neo-imperialism, monopolization of natural resources by multinational corporations, and the usual raft of complaints. It funds itself principally through ransom kidnappings, taxation of the drug trade, extortion, shakedowns, and donations. It has lately begun calling itself Bolivarian and is greatly admired by Venezuela's President-for-Life Chavez, who seemingly fantasizes about living in the woods and kidnapping people himself. He provides FARC with safe areas along the border.
(FARC), an armed guerrilla movement funded by kidnappings and ransom, illegal mining, extortion and distribution of illegal narcotics.

While FARC officially disbanded last year, offshoots of the movement are still active in the Latin American country's jungles.

The group released the Israelis three days later, but retained Blanco, demanding a $100,000 ransom from her family in Argentina


...a country located on the other side of the Deep South. It is covered with Pampers and inhabited by Grouchos, who dance the Tangle. They used to have some islands called the Malvinas located where the Falklands are now. They're not supposed to cry for Evita...


Her body was recovered on Wednesday in the municipality of Corinto, Colombian authorities revealed.

After escaping captivity, the Israeli tourists‐Omer Yefet and Gal-El Yaakov, both 22‐expressed worries over the fate of Blanco, whom they called "Monica."

The two said she managed to save them by convincing the kidnappers that their families could not afford to pay their ransom. According to Yefet, the head of the gang‐referred to as "el Patron" by Blanco‐wanted 500 million pesos ($172,500) in exchange for their release, which he claimed was owed to him by the tour company that employed Blanco.

"Monica did everything she could to ensure that we were all right and to protect us in the process ... Unfortunately, I do not know what happened to her," Yefet said in an interview after his release. "It's not a situation where you can ask something, after you've been kidnapped for seven hours. When we left Monica, she told us with a smile, 'I know people who know how to get me out of this, everything is okay.'"

With "Monica"'s efforts, the two were released unharmed.

Blanco worked for "Colombia Cannabis Tour," a company offering visits to areas of narco crop cultivation in the Cauca area, which is frequented by FARC dissidents as well as members of the Gulf Clan drug trafficking operation, according to authorities.

Cannabis has been grown for medical purposes under state license in Colombia since 2015, but the marijuana fields in the Cauca region have traditionally been used to finance

Lion of Islam

groups.

Under a 2016 peace accord, FARC disarmed its 7,000 fighters and has now become a political party.

However,


a good lie finds more believers than a bad truth...


the government says some 1,200 fighters have rejected the

grinding of the peace processor

and are still active in drug trafficking and illegal mining.
Posted by: trailing wife || 05/29/2018 00:00 || Comments || Link || E-Mail|| [6461 views] Top|| File under: Narcos
Caucasus/Russia/Central Asia
Russian spec ops begin testing in new snow vehicle
Progeny of the Aerosan
[DefenseBlog] Russia's Special Forces University (SFU), which is based in Gudermes, Chechnya, has announced that the new Chaborz M-3 multipurpose buggy in Arctic version take part in testing at the Franz Josef Land archipelago between the Arctic Ocean and the Barents Sea.

The latest version of Chaborz M-3 multipurpose buggy has caterpillars on the rear axle, a pair of skis instead of the front wheels. According to the developers, the vehicle has a low center of gravity and it is very stable.

The testing on Franz Josef Land archipelago took place in March this year. They were conducted jointly with special units of the National Guard of Russia. Participants landed on a snow-covered Arctic archipelago, after which they began to work out a scenario to search for and destroy a group of bandits as part of tactical drills.

The bases version of the Chaborz M-3 is a lightweight off-road vehicle 4×2 designed for operation by special forces units in off-road conditions.

The vehicle is driven by a 1.6-liter 98-hp engine, coupled to mechanical transmission with synchronizer, which can accelerate it on road to a speed of 130 km/h.

A crew is 3 people. Two people sit at the front, one behind them backface. In the rear part there is a pod for 30-mm automatic grenade launcher or 7.62-mm machine gun. The front crew member, located to the right of the driver, can use an 7.62-мм pintle mounted machine gun.
Posted by: badanov || 05/29/2018 00:00 || Comments || Link || E-Mail|| [6480 views] Top|| File under:
Home Front: Politix
George H.W. Bush Hospitalized in Maine for 'Low Blood Pressure and Fatigue'
[Breitbart] Former President George H.W. Bush was admitted to Southern Maine Health Care in Biddeford, Maine on Sunday after experiencing "low blood pressure and fatigue," Bush spokesman Jim McGrath says.

"The former president is awake and alert, and not in any discomfort," McGrath added.


Imo, the end draws near, and a man who loves his wife this much may be forgiven many sins.
Posted by: Anomalous Sources || 05/29/2018 00:00 || Comments || Link || E-Mail|| [6459 views] Top|| File under:
Report: Cindy McCain Likely to Succeed Husband John McCain in Senate
[Breitbart] John Gizzi, Newsmax's chief political correspondent, reports:


As Arizonans prepare for their final salute to Sen. John McCain, Republicans and political pundits in the state privately tell Newsmax they expect the appointment of his wife, Cindy, to succeed him in the Senate.
....

Those who did agree, almost unanimously, that Cindy McCain following John in the Senate through appointment by Republican Gov. Doug Ducey is a near-certainty.
Although I hate this kind of succession, Ms. McCain's bio at Wiki makes her out to be something of a Moderate with Republican leanings.

Hopefully, her (soon to be late) husband's animosity toward Mr. Trump will not be passed along as well.
If she is appointed, she will have to defend the seat in 2022. Helping campaign as a politician's wife is not the same as campaigning as a politician oneself, as poor Hillary Clinton has so neatly demonstrated.
Posted by: Anomalous Sources || 05/29/2018 00:00 || Comments || Link || E-Mail|| [6464 views] Top|| File under:
India-Pakistan
A Lahore court just declared that Meera has been married all along
[IMAGES.DAWN] The fake marriage court case involving film star Meera has finally come to a close nine years after its filing, with the family court in Lahore ruling in the favour of Attique-ur-Rehman, the businessman who claimed to be her husband.

According to the court ruling, Meera's case against Rehman for forging their marriage certificate has been scrapped as the nikkahnama produced by Rehman has been found original and valid.

Family court judge Babar Nadeem, who presided over this case, heard the testimony of nikkahkhwan Ahmed Ali Sajid who reiterated that the nikkahnama presented in the court is valid and that he solemnised Meera's marriage with Attique-ur-Rehman in the presence of witnesses.

The court's decision means that Meera is still legally Rehman's wife, which calls into question the legality of her alleged marriage to Captain Naveed whom she called her husband after a scandal erupted over the existence of a 'controversial video clip' featuring Meera and him.

Rehman filed a case against Meera for marrying Captain Naveed without dissolution of her marriage to him.

However,


you can observe a lot just by watching...


Meera's legal counsel has maintained that Rehman is blackmailing her through a fake and forged marriage certificate and termed the whole exercise a campaign to malign the actor. She filed a case against Rehman for forging their marriage certificate in 2009.

Interestingly, in an interview last year, Meera claimed that she has never been married before and was about to take the plunge. We can barely keep up with her!


Posted by: Fred || 05/29/2018 00:00 || Comments || Link || E-Mail|| [6469 views] Top|| File under:
'Armed men' force KWSB officials to supply water to cantonment areas, says KWSB chief
[DAWN] Bloody Karachi


...formerly the capital of Pakistain, now merely its most important port and financial center. It is among the largest cities in the world, with a population of 18 million, most of whom hate each other and many of whom are armed and dangerous...


Water and Sewerage Board (KWSB) Managing Director Khalid Sheikh on Monday alleged that "certain state departments" force the KWSB officials to supply extra water to "cantonment areas by taking the staff hostage at gunpoint".

During a hearing of the Supreme Court-mandated water commission headed by retired Justice Amir Hani

Moslem

, Sheikh said, "The hydrant at Shah Faisal Colony is shut down in order to supply extra water to Pakistain Air Force (PAF) base".

He claimed that the pumping station at Karsaz is operated in a similar manner.

The KWSB MD told the water commission that on Sunday a few

gunnies

, reportedly belonging to a state department, forced the KWSB staff to shut down the Shah Faisal Colony hydrant. His claim was seconded by pumping station's in charge Khalid Farooqi, who said that the

gunnies

"shut down the hydrant, cursed and beat him".

Farooqi also claimed that he was kidnapped by the

gunnies

who "took him on a drive" and later released him.


Posted by: Fred || 05/29/2018 00:00 || Comments || Link || E-Mail|| [6461 views] Top|| File under: Govt of Pakistan
Home Front: Culture Wars
ABC Cancels Roseanne Barr's Show After She Insults ValJar On Twitter
And naturally, all media outlets are reporting the offending tweet as... wait for it...


[Hollywood Reporter] - ABC, in a stunning move, has decided to cancel its Roseanne revival following star Roseanne Barr's racist tweet Tuesday.

"Roseanne's Twitter statement is abhorrent, repugnant and inconsistent with our values, and we have decided to cancel her show," ABC Entertainment president Channing Dungey said Tuesday.

Early Tuesday, star, head writer and exec producer Barr attacked Valerie Jarrett, a senior adviser to former President Barack Obama, in a since-deleted tweet in which she said "Muslim brotherhood & planet of the apes had a baby=vj." Barr subsequently apologized: "I apologize to Valerie Jarrett and to all Americans. I am truly sorry for making a bad joke about her politics and her looks. I should have known better. Forgive me ‐ my joke was in bad taste."


Truth not being a defense in this situation.


Walt Disney Co. CEO Bob Iger also weighed in on the decision to cancel Roseanne: "There was only one thing to do here, and that was the right thing," he tweeted.


And the harpies on The View, who have been insulting President Trump on a daily basis for well over a year and a half, continue to be gainfully employed by this same ABC network.
Posted by: Raj || 05/29/2018 15:35 || Comments || Link || E-Mail|| [6471 views] Top|| File under:
New video game simulates school shootings
[DailyMail] A blood-thirsty new video game that encourages players to take part in a school shooting has triggered outrage online.


Oh, goody. A game to simulate (and stimulate) a plague that's an imitation of games simulating (and stimulating) a plague...


The upcoming game, Active Shooter, lets players choose between taking on the role of a SWAT team member trying to stop an ongoing school shooting — or the role of the shooter themselves.

Those who play as the shooter will be shown a tally of the number of civilians and police officers they have managed to kill during their simulated shooting spree.

Anti-gun violence charity Infer Trust has described the game as 'horrendous' and in 'bad taste' given the recent mass shootings in the US.


Doh. That was the whole idea.


Last year a young fella created an Arma 3 scenario, posted in Steam, that sought to simulate the shooting in Las Vegas. No other purpose than to draw attention to the creator.

Steam took it down three weeks later.

The scenario wasn't particularly accurate, nor was it, so I heard, particularly, good.

Seven years ago a young man put together a mod for Arma 3 that included ISIS forces. The same hysterics on display for this game was on display for this mod.

Poor kid. Since he was from Europe, "f*ck 'em all" apparently wasn't in his lexicon. That said, the mod happily exists to this day.

Sometimes the crazy mobs can be thwarted.
Posted by: badanov || 05/29/2018 00:00 || Comments || Link || E-Mail|| [6460 views] Top|| File under:
Who's in the News
20
[untagged]
6
Islamic State
3
Govt of Pakistan
3
Taliban
3
Sublime Porte
3
Govt of Syria
2
Houthis
2
Moslem Colonists
2
Palestinian Authority
1
Fatah
1
Boko Haram (ISIS)
1
Jamaat-e-Ulema Islami
1
al-Nusra
1
Muslim Brotherhood
1
Narcos
1
TTP
1
Arab Spring
1
Govt of Iraq
1
Hamas
Bookmark
E-Mail Me
The Classics
The O Club
Rantburg Store
The Bloids
The Never-ending Story
Thugburg
Gulf War I
The Way We Were
Bio
Merry-Go-Blog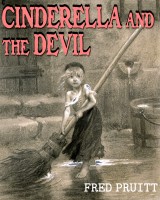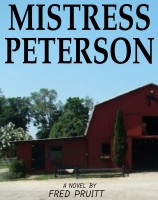 On Sale now!


A multi-volume chronology and reference guide set detailing three years of the Mexican Drug War between 2010 and 2012.

Rantburg.com and borderlandbeat.com correspondent and author Chris Covert presents his first non-fiction work detailing the drug and gang related violence in Mexico.

Chris gives us Mexican press dispatches of drug and gang war violence over three years, presented in a multi volume set intended to chronicle the death, violence and mayhem which has dominated Mexico for six years.
Click here for more information


Meet the Mods
In no particular order...


Steve White
Seafarious
Pappy
lotp
Scooter McGruder
john frum
tu3031
badanov
sherry
ryuge
GolfBravoUSMC
Bright Pebbles
trailing wife
Gloria
Fred
Besoeker
Glenmore
Frank G
3dc
Skidmark
Alaska Paul



Better than the average link...



Rantburg was assembled from recycled algorithms in the United States of America. No trees were destroyed in the production of this weblog. We did hurt some, though. Sorry.
44.201.68.86

Help keep the Burg running! Paypal: