-Land of the Free
Cambridge Analytica did receive data from researcher in Facebook storm, ex-chief says
[DAWN] Cambridge Ana­­­­­lytica's former chief denied deliberately misleading British

politician

s, even as he admitted that his firm did receive data from the researcher at the centre of a scandal over Facebook data, contradicting his previous testimony.

Cambridge Analytica has said its work on Donald Trump


...New York real estate developer, described by Dems as illiterate, racist, misogynistic, and what ever other unpleasant descriptions they can think of, elected by the rest of us as 45th President of the United States...


's presidential campaign did not use data at the centre of the Facebook scandal, where the details of around 87 million users were allegedly improperly obtained.

Former chief Alexander Nix, in earlier testimony to a parliamentary committee, denied that Cambridge Ana­lytica had ever been given data by Aleksandr Kogan, the researcher at the centre of the scandal. However,


a woman is only as old as she admits...


on Wednesday he said that the consultancy had indeed been given data by Kogan.

"Of course, the answer to this question should have been 'yes,'" Nix said, adding that he thought he was being asked about whether Camb­ridge Analytica still held data from the researcher. He said the company had deleted the data.

"My focus was on whether we still held the data... There was certainly no intention to mislead the committee," he added.


Posted by: Fred || 06/08/2018 00:00 || Comments || Link || E-Mail|| [6462 views] Top|| File under:
Africa Horn
South Sudan and Sudan agree to repair damaged oil infrastructure, humanitarian crisis continues in South
Islam's bloody border about to become less bloody?

[AlAhram] South Sudan said on Thursday it had agreed with its northern neighbour Sudan to repair oil infrastructure facilities destroyed by conflict within three months to boost production in Africa's youngest country.

Michael Makuei Lueth, South Sudan's information minister, told

Rooters

officials agreed with their visiting Sudanese counterparts to "evaluate and assess the damage" to South Sudan's oilfields in the Heglig area in the country's north.

"There is an agreement between the two oil ministries of the two countries. They agreed to cooperate and work together in order to repair (the damage)," he said.

South Sudan depends virtually entirely on oil sales for its revenue but production has declined since war broke out in the country in 2013.

The oil is shipped to international markets via a pipeline through Sudan.

Fighting was triggered by a political disagreement between President Salva Kiir and his former deputy Riek Machar and a regionally brokered peace pact failed to end the war after violations by both parties.

Officials from the two countries "agreed that within the period of three months they will repair all the oil blocks and resume oil production in the region," he said referring to the infrastructure in the oil blocks.

The war has uprooted a quarter of South Sudan's population of 12 million, ruined the country's agriculture and battered the economy.

A joint force would also be established by both countries to protect the oilfields from attacks by both rebels forces in South Sudan and Sudan.

S. Sudan's Dire Humanitarian Crisis Worsens

[AnNahar] A humanitarian crisis in conflict-torn South Sudan is reaching alarming proportions after four and a half years of fighting, Jan Egeland of the Norwegian Refugee Council (NRC) warned on Thursday.

"I've never before seen, heard, experienced so many people being so food-insecure in so many places in South Sudan," he told a press conference in Nairobi.

"What is different this year is that the acute food insecurity has spread to more parts of the country," such as southern Equatoria, he said.

In February, U.N. agencies warned that 48 percent of South Sudan's population was experiencing extreme hunger and seven million would need aid in 2018.

In 2017 some 100,000 people were affected by a famine -- meaning people started dying due to lack of food. It was declared over in June. However the protracted conflict has devastated agriculture, displaced millions and sent food prices soaring, putting 11 counties at risk of man-made famine this year.

Egeland highlighted increasing fatigue with the conflict while donors are overstretched with crises elsewhere, and the difficulty for aid workers inside the country.

"South Sudan gets decreasing attention and has increasing needs. We are ready to help but we need more resources, we need access, security and we need a ceasefire," he said.

Since war broke out in December 2013, 101 aid workers have been killed in South Sudan, said Egeland.

South Sudan, the world's youngest nation, was engulfed by civil war in 2013 after President Salva Kiir accused his rival and former deputy Riek Machar of plotting a coup against him. Violence -- initially between ethnic Dinka supporters of Kiir and ethnic Nuer supporters of Machar -- has since spread to other parts of the country, engulfing other ethnic groups. The last ceasefire, signed in December, was broken within hours while the latest round of peace talks in the Ethiopian capital Addis Ababa have stalled.

Last week the U.N. Security Council gave the two warring sides a month to reach a peace deal or face sanctions.

Sudanese President Omar al-Bashir this week offered to host a meeting between Kiir and Machar. Kiir welcomed the opportunity while Machar's camp said they would be happy to hold such a meeting, but had not been informed about it. Observers say that with the government winning militarily and the opposition fractured more than ever before, there is little incentive for Kiir to make concessions to his rivals.
Posted by: trailing wife || 06/08/2018 00:00 || Comments || Link || E-Mail|| [6460 views] Top|| File under: Govt of Sudan
Caucasus/Russia/Central Asia
Putin says Russia's new hypersonic ICBMs travel over 20 times faster than sound
[PRESSTV] Russian president Vladimir Putin

...President-for-Life of Russia. He gets along well with other presidents for life. He is credited with bringing political stability and re-establishing something like the rule of law, which occasionally results in somebody dropping dead from poisoning by polonium or other interesting substance. Under Putin, a new group of business magnates controlling significant swathes of Russia's economy has emerged, all of whom have close personal ties to him. The old bunch, without close personal ties to Putin, are in jail or in exile or dead from poisoning by polonium or other interesting substances...
says his country has developed new "Avant-garde" hypersonic intercontinental ballistic missiles (ICBM) that are capable of traveling over 20 times faster than sound, guaranteeing Russia's military parity with the United States.

"Faster than Mach 20, twenty times the speed of sound. I don't think other countries will develop such a weapon in the coming years ... we already have it," Putin said during an annual televised phone-in with the Russian public on Thursday.

Mach is a unit for measuring speed, especially of an aircraft, in relation to the speed of sound, which is roughly 1,192 kilometers per hour. Hence, Mach 20 is used when the object travels with the speed of 23,040 kilometers per hour, which enables it, for instance, to cover the whole circumference of the Earth along the equator in about one hour and 44 minutes.

The Russian leader also said that the new "Avant-garde" missile is capable of changing direction and altitude, which makes it unstoppable. He, however, said that the missile was in production and that it would enter service next year.

Putin also touched upon some features of another hypersonic missile, which is already in service, saying, "The air-launched hypersonic system Dagger, it is a hypersonic missile that flies at 10 times the speed of sound."

The Russian president further briefly commented on a laser weapons system, which is also already in service by the Russian army, and that a new, more powerful ballistic missile, called Sarmat, would be ready in 2020.

Sarmat, which was test-launched in March, has been touted to have virtually no range limit. It is able to carry massive payloads across the North or the South Pole to anywhere on the planet, and is planned to replace the Soviet-era Voevoda.


Posted by: Fred || 06/08/2018 00:00 || Comments || Link || E-Mail|| [6469 views] Top|| File under:
China-Japan-Koreas
Facebook admits it shared data with Chinese companies
[DAWN] Facebook Inc said late Tuesday it has data sharing partnerships with at least four Chinese companies including Huawei, the world's third largest smartphone maker, which has come under scrutiny from US intelligence agencies on security concerns.

The social media company said Huawei, computer maker Lenovo Group, and smartphone makers OPPO and TCL Corp were among about 60 companies worldwide that received access to some user data after they signed contracts to re-create Facebook-like experiences for their users.
Posted by: Fred || 06/08/2018 00:00 || Comments || Link || E-Mail|| [6463 views] Top|| File under:
Trump says summit with North Korean leader 'all ready to go'
[PRESSTV] US President Donald Trump


...New York real estate developer, described by Dems as illiterate, racist, misogynistic, and what ever other unpleasant descriptions they can think of, elected by the rest of us as 45th President of the United States...


says that everything was "ready to go" for his summit next week with
North Korean leader Kim Pudge Jong-un


...the overweight, pouty-looking hereditary potentate of North Korea. Pudge appears to believe in his own divinity, but has yet to produce any loaves and fishes, so his subjects remain malnourished...


Trump made the remarks Thursday as he welcomed Japanese Prime Minister Shinzo Abe at the White House for preparatory talks before the summit.

"The summit is all ready to go," Trump told

news hound

s. "It's all going along very fine. I hope it continues on this track."

Trump and Abe held a joint

presser

at the White House on Thursday afternoon before heading to Canada for what promises to be a tense Group of Seven (G7) summit clouded by the US leader's controversial trade tariffs.

Posted by: Fred || 06/08/2018 00:00 || Comments || Link || E-Mail|| [6459 views] Top|| File under: Commies
Europe
Bulgaria revives old nuclear project once awarded to Russia
[PRESSTV] Bulgaria's parliament opened the way Thursday to revive a long-delayed project to build a new nuclear power plant by tasking the energy minister to hold talks with potential strategic investors.

The decision was backed by 172 MPs from all parties in the 240-seat chamber, with only 14 voting against.

It will allow Energy Minister Temenuzhka Petkova to enter into negotiations with possible investors for a new 2,000-megawatt nuclear power plant in Belene on the Danube.

However,


it was a brave man who first ate an oyster...


the text approved by MPs means Petkova will not be allowed to offer any state credit guarantees or preferential electricity contracts to any new participant in the project.

In 2012, Bulgaria scrapped a previous deal to build the plant with Russia's nuclear company Atomstroyexport, after failing to find any foreign investors prepared to shoulder its spiraling costs, estimated at the time at about 10 billion euros ($11.8 billion).

Bulgaria had also come under US and EU pressure to limit its energy dependence on Russia.

The scrapping of the project angered Russia, which had hoped to use Belene as an EU showcase for its new generation of pressurized water reactors.


Posted by: Fred || 06/08/2018 00:00 || Comments || Link || E-Mail|| [6481 views] Top|| File under:
Home Front: Politix
Deep State: Ex-Senate Aide Charged in Leak Case Where Times Reporter's Records Were Seized
[NY Times] A former Senate Intelligence Committee aide was arrested on Thursday in an investigation of classified information leaks where prosecutors also secretly seized years' worth of a New York Times reporter's phone and email records.

The former aide, James A. Wolfe, 57, was charged with lying repeatedly to investigators about his contacts with three reporters. According to the authorities, Mr. Wolfe made false statements to the F.B.I. about providing two of them with sensitive information related to the committee's work. He denied to investigators that he ever gave classified material to journalists, the indictment said.

Mr. Wolfe, the Intelligence Committee's director of security, was slated to appear before a federal judge on Friday in Washington. Reached on Thursday evening before his arrest, Mr. Wolfe declined to comment.

Mr. Wolfe's case led to the first known instance of the Justice Department going after a reporter's data under President Trump. The seizure was disclosed in a letter to the Times reporter, Ali Watkins, who had been in a three-year relationship with Mr. Wolfe. The seizure suggested that prosecutors under the Trump administration will continue the aggressive tactics employed under President Barack Obama.

In his role with the committee, Mr. Wolfe was responsible for safeguarding classified and other sensitive information shared with lawmakers. He stopped performing committee work in December and retired in May.

Court documents describe Mr. Wolfe's communications with four reporters ‐ including Ms. Watkins ‐ using encrypted messaging applications. It appeared that the F.B.I. was investigating how Ms. Watkins learned that Russian spies in 2013 had tried to recruit Carter Page, a former Trump foreign policy adviser. She published an article for BuzzFeed News on April 3, 2017, about the attempted recruitment of Mr. Page in which he confirmed the contacts.
Posted by: Frank G || 06/08/2018 08:49 || Comments || Link || E-Mail|| [6465 views] Top|| File under:
Trump hosts his first White House Iftar dinner while Muslims protest
[PRESSTV] US President Donald Trump has hosted his first White House Iftar dinner for the holy Muslim month of Ramadan. Trump skipped hosting such a meal last year.

About 50 people attended the event on Wednesday evening, while dozens of Muslim Americans protested against Trump outside the White House.

The protesters held their own counter event at Lafayette Park, just steps away from the White House.


Very predictable.




Posted by: Fred || 06/08/2018 00:00 || Comments || Link || E-Mail|| [6480 views] Top|| File under:
India-Pakistan
Khadija case: LHC judge rules prosecution failed to establish attacker's guilt
[DAWN] The detailed judgement behind a controversial Lahore High Court decision to acquit the son of a prominent lawyer accused of mercilessly stabbing a classmate 23 times was issued late Thursday afternoon, with the judge ruling that the prosecution had failed to prove guilt beyond reasonable doubt.

In his detailed judgement in what has become known as the Khadija Siddiqui case, Justice Sardar Ahmed Naeem overturned the earlier conviction of Shah Hussain ‐ who allegedly attacked Khadija for spurning his advances ‐ as he was "forced to disbelieve the injured prosecution witnesses".

He also conceded that this was not an ordinary stance to take as "the injured witness is not normally disbelieved".

The circumstances compelling the judge's disbelief ‐ according to Justice Naeem ‐ were that the attack took place on a thoroughfare in broad daylight but "no independent witness was cited by the prosecution"; that the star witness had denied suggestions that it was a 'high-profile' case, but acknowledged that Tahmina Durani exercised her influence at a later stage and that the investigating officer also said it was a 'high-profile' case.

He also stated that Khadija Siddiqi, the victim and "injured eyewitness", had "not described the true/complete tale"; and that the attack "may have taken place, but not in the manner as described by the eye/injured witnesses".

Justice Naeem also ruled that he believed that, after the attack, Khadija "was in her senses, well oriented in time and space" and so the registration of the first information report (FIR) of the case "against an unknown accused in her presence is a question mark".

"Evidence of eye/injured witnesses, thus, could not be relied upon with any amount of confidence," he stated.

"This aspect of these witnesses had escaped the notice of both the courts below [the two courts which had heard the case earlier] resulting in miscarriage of justice," he ruled before overturning the conviction and ordering that the accused, Shah Hussain, be released forthwith.

Elsewhere, the judge also questioned the late recovery of the knife allegedly used by the attacker ‐ it was taken into possession after five months of the attack ‐ and why it was not blood stained when it was recovered. He also questioned a discrepancy in the color of the helmet worn by the attacker as described by prosecution witnesses.

He also questioned why Khadija had deposed that Hussain harassed her when she "wrote a letter of four pages [...] proposing him for marriage" and had "never complained against the petitioner for any misconduct or harassment" and then ruled that he could not believe her as "the motive set up by the prosecution comes to the ground".

He also 'observed' at one point that "mere presence of injuries would not stamp out that he [the witness] is a truthful witness" and that "it is not a universal rule that each and every word coming from the mouth of the injured person is truth".


Posted by: Fred || 06/08/2018 00:00 || Comments || Link || E-Mail|| [6484 views] Top|| File under: Govt of Pakistan
Science & Technology
NASA rover data shows Mars had ingredients needed for life
[PRESSTV] A NASA rover has detected a bonanza of organic compounds at the surface of Mars and seasonal fluctuations of atmospheric methane in findings released on Thursday marking some of the strongest evidence ever that Earth's neighbor may have harbored life.

But NASA scientists emphasized there could be non-biological explanations for both discoveries made by the Curiosity rover at a site called Gale crater, leaving the issue of Martian life a tantalizing but unanswered question.
Posted by: Fred || 06/08/2018 00:00 || Comments || Link || E-Mail|| [6466 views] Top|| File under:
Google says it won't use artificial intelligence for weapons
[PRESSTV] Google has announced it will not use artificial intelligence (AI) for weapons or to "cause or directly facilitate injury to people."

Google chief executive Sundar Pichai made the announcement on Thursday as he unveiled a set of principles for the company's artificial intelligence technologies, AFP reported.

He said that Google won't use artificial intelligence for weapons, but "we will continue our work with governments and the military in many other areas" including cybersecurity, training, and search and rescue.

This comes as Google is facing pressure from employees and others over a contract with the US military.

Last week, however, the

Caliphornia, an impregnable bastion of the Democratic Party,

tech giant said it would not renew its contract with the Pentagon for artificial intelligence work.

During a weekly meeting with employees on last Friday, the chief executive of Google's cloud-computing business Diane Greene said there would be no follow-up for the Pentagon contract when it expires in March 2018, The Washington Post cited company sources as saying.

The 18-month project known as Project Maven, was launched in April 2017 to find ways the US military could use artificial intelligence to update its national security and defense capabilities "over increasingly capable adversaries and competitors," according to a US Defense Department memo.

The program involves using machine learning and engineering talent to distinguish people and objects in drone videos.

The artificial intelligence project prompted dozens of employees, including researchers, to resign. Up to 4,000 Google employees also signed a petition in April, calling for the firm to stop the program, which they called the "business of war."

They argued that by the project, Google was putting users' trust at risk, as well as ignoring its "moral and ethical responsibility." They also fear that the project could be the first step towards using artificial intelligence for lethal purposes.


Posted by: Fred || 06/08/2018 00:00 || Comments || Link || E-Mail|| [6485 views] Top|| File under:
Home Front: Culture Wars
Missouri chaos continues: Mizzou lays off 30 in wake of $49 million shortfall
[College Fix] Campus continues to suffer after-effects of liberal activism

The University of Missouri recently announced a fresh round of layoffs as part of its attempts to cope with a near-$50 million budget shortfall, part of an ongoing crisis that has gripped the school since it was overtaken by liberal activists several years ago.

The layoffs come as Mizzou eliminates 155 other non-filled positions, some of them faculty, The Columbian Missourian reports.

Mizzou's troubles have continued since the school was gripped by a wave of racialized progressive protests, with students camping out on school property and accusing the university of racism and discrimination. Those protests resulted in the resignation of the school's president; during the protests, a Mizzou professor, Melissa Click, also threatened a student-journalist and was ultimately charged with assaulting the student. The chancellor of the university also announced his resignation amid the protests.

The near-200 position cuts this year, The Missourian reports, "come on the heels of numerous other strategies aimed at reducing MU's operating budget." Among those strategies: "Last summer, MU eliminated around 300 positions and raised tuition. The cuts announced Wednesday included the non-renewal of about 10 non-tenure track faculty positions, the elimination or consolidation of 12 'underperforming' graduate programs and a 1 percent increase for in-state undergraduate tuition rates."

The university will also cut back in the areas of "travel, sponsorship of community and campus events and the elimination of courses with low enrollment," the paper states
Posted by: Frank G || 06/08/2018 10:50 || Comments || Link || E-Mail|| [6521 views] Top|| File under:
Who's in the News
13
[untagged]
7
Islamic State
3
Moslem Colonists
3
Taliban
3
Govt of Iran
2
Houthis
2
Govt of Iraq
2
Commies
2
Arab Spring
1
TTP
1
Govt of Iran Proxies
1
Govt of Sudan
1
Hezbollah
1
al-Qaeda in the Arabian Peninsula
1
Sublime Porte
1
Govt of Pakistan
Bookmark
E-Mail Me
The Classics
The O Club
Rantburg Store
The Bloids
The Never-ending Story
Thugburg
Gulf War I
The Way We Were
Bio
Merry-Go-Blog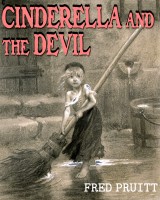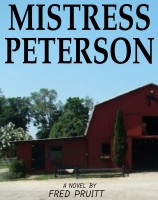 On Sale now!


A multi-volume chronology and reference guide set detailing three years of the Mexican Drug War between 2010 and 2012.

Rantburg.com and borderlandbeat.com correspondent and author Chris Covert presents his first non-fiction work detailing the drug and gang related violence in Mexico.

Chris gives us Mexican press dispatches of drug and gang war violence over three years, presented in a multi volume set intended to chronicle the death, violence and mayhem which has dominated Mexico for six years.
Click here for more information


Meet the Mods
In no particular order...


Steve White
Seafarious
Pappy
lotp
Scooter McGruder
john frum
tu3031
badanov
sherry
ryuge
GolfBravoUSMC
Bright Pebbles
trailing wife
Gloria
Fred
Besoeker
Glenmore
Frank G
3dc
Skidmark
Alaska Paul




Two weeks of WOT

Fri 2018-06-08
German-Jewish teen found raped, murdered; Turkish refugee suspect arrested, Iraqi refugee suspect fled to Iraq
Thu 2018-06-07
Syria opens Homs-Hama highway after near 7-year closure due to war
Wed 2018-06-06
Shin Bet says it thwarted plot to assassinate prime minister, Jerusalem mayor
Tue 2018-06-05
Teenager, Linked to ISIS, Guilty of Plotting Attack on London Museum
Mon 2018-06-04
Gay wedding cake: "Narrow" Victory for Religious Rights
Sun 2018-06-03
Salahuddin Adventures: 4 troops kaboomed, turban wipes out entire family
Sat 2018-06-02
Commander: Iraqi, U.S.-backed troops take hold of Nineveh borders with Syria
Fri 2018-06-01
Incendiary kite terrorism rages on despite Gaza ceasefire
Thu 2018-05-31
Police dog DIES as axe-wielding man shrieking 'Allahu Akbar' attacks armed officers in Dutch city of Schiedam
Wed 2018-05-30
U.S. Leapfrogs Singapore, Hong Kong to Win World's Most Competitive Economy
Tue 2018-05-29
Rebel factions merge together to form large group under Turkish command
Mon 2018-05-28
35 Syrian, Russian fighters killed in Islamic State attack, east of Syria: Observatory
Sun 2018-05-27
7 killed, including infamous militiaman, in ammunition-laden car explosion in Benghazi
Sat 2018-05-26
Taliban's military commission chief for Nangarhar districts killed in NDS raid
Fri 2018-05-25
Australia's most wanted ISIS terrorist is imprisoned in Turkey


Better than the average link...



Rantburg was assembled from recycled algorithms in the United States of America. No trees were destroyed in the production of this weblog. We did hurt some, though. Sorry.
35.172.111.71

Help keep the Burg running! Paypal: