-Lurid Crime Tales-
Pennsylvania driver allegedly defecates on another man in road-rage incident
[FOX] A Pennsylvania man on Friday allegedly defecated on a fellow driver after the two engaged in a road-rage argument, Lehigh Valley Live reported.

The alleged incident occurred at 8:45 p.m. It is not immediately clear what transpired before the interaction, but Pennsylvania State Police said the exchange led to Henry George Weaver defecating on the victim.

Weaver's age was not revealed but he will be charged with harassment, WFMZ.com reported.

Last month, a Canadian woman was arrested after police said she deliberately defecated on the floor of a Tim Hortons restaurant and threw her feces at a store clerk, according to local reports.

The woman, who used nearby napkins to clean herself during the incident, was reportedly refused access to the store restroom.
Posted by: Besoeker || 06/11/2018 07:00 || Comments || Link || E-Mail|| [6461 views] Top|| File under:
Jury finds former CIA officer guilty of espionage
[The Hill] A former CIA agent was convicted by a jury in Virginia on Friday of giving classified secrets to a Chinese intelligence agent.

Kevin Mallory was found guilty of conspiracy to deliver information, attempted delivery, delivery of defense information to aid a foreign government and making materially false statements.

Mallory traveled to China in March and April of 2017, where he met a man he suspected to be a Chinese intelligence operative, the Justice Department said in a release.

The Washington Post reported that Mallory attempted to convince CIA agents that he was a "triple agent" working to expose the Chinese operation.

The plan failed, and Mallory was arrested after investigators found a concealed micro SD card in his house containing images of the documents he turned over to China.

Mallory faces a maximum penalty of life in prison under the charges.

Assistant Attorney General John Demers said that Mallory's conviction was not an "isolated incident" and that China's spying efforts aimed at the U.S. were ongoing.

"It is a sad day when an American citizen is convicted of spying on behalf of a foreign power," Demers said in a statement.
Posted by: Besoeker || 06/11/2018 01:39 || Comments || Link || E-Mail|| [6475 views] Top|| File under:
-War on Police-
Durham NC Pro-Israel groups organize against City Council ban on police exchanges with Israel
[LI] On April 16h, Durham, North Carolina became the first American city to align a municipal public policy with the agenda of the virulently anti-Jewish and anti-peace extremist organization Jewish Voice for Peace (JVP), which falsely blames Israel and American Jewish organizations for U.S. domestic police militarization and instances of police violence against blacks and other minorities in America, Demonization: Durham NC City Council bans police exchanges with Israel.

As we discussed, in a statement which passed unanimously, the City Council of Durham imposed a total ban on police exchanges with "only one country in the world: the Jewish nation of Israel."


It did so without any evidence to support this discriminatory action and based solely on propaganda concocted by the radical JVP and promoted by its local activists and their allies, who together launched the "Demilitarize! Durham2Palestine" coalition and a sophisticated PR campaign.

In our prior post, we described how Durham's City Council ended up lending legitimacy to JVP's malicious "Deadly Exchange" campaign, which seeks to delegitimize Israel and American Jewish groups by blaming them for institutionalized racism and societal ills in America, including domestic policing problems in minority communities:
Posted by: Besoeker || 06/11/2018 04:48 || Comments || Link || E-Mail|| [6480 views] Top|| File under:
-Land of the Free
Florida Didn't Conduct Gun Background Checks for a Year Because an Employee Couldn't Log In



Another story of how government stupidity is everlasting and the fascists want to have it run our lives


The Florida government did not conduct background checks on thousands of applicants for concealed weapons for a year because the state employee was unable to log into the system.

According to a February 2016 investigative report from Florida's Inspector General, first reported by the Tampa Bay Times, a state Division of Licensing employee identified as Lisa Wilde was unable to log into the system to actually complete these background checks. She never mitigated this issue.


Why bother? Her pay and job are not dependent or her excellence or incompetence at it.


When determining eligibility for purchasing a firearm, applicants must undergo a background check known as the National Instant Criminal Background Check System (NICS), which is administered by the FBI. In Florida, these background checks are used as indicators of eligibility for concealed weapon licenses.

In March 2017 ‐ over a year later ‐ an employee with the Bureau of Licensing realized the NICS records were not being reviewed. The report was issued in June of 2017.


It takes 3 months to generate a report!??!


According to the Tampa Bay Times, applications for concealed weapons permits in Florida at this time-which coincided with the Pulse nightclub shooting in Orlando that left 49 dead; were at a record high.

The report concluded Wilde as negligent in failing to send over these background checks. The Division of Licensing is housed under the Florida Department of Agriculture and Consumer Service. Adam Putnam, the commissioner of that department, is now running for Governor.


That is gonna hurt on the campaign trail
Posted by: DarthVader || 06/11/2018 00:00 || Comments || Link || E-Mail|| [6493 views] Top|| File under:
Africa Subsaharan
Activist Emily Hobhouse: A story seldom told, a film never to be made.
The South African War of 1899-1901 - also known as the Boer War - was described as a 'whiteman's war', which was something of a surprise to the displaced black population of South Africa. But as an imperial war, with British troops fighting South African Boers, it actively excluded Indian soldiers of the British empire.
With the exception of the Natal Indian Ambulance Corps created by Mahatma Gandhi
This war was 'famous' for many things, including its terrible role as originator of Concentration Camps.

And yet, in Australia at least, it has hardly entered the popular or creative imagination. There's the film Breaker Morant, and there are other novels and stories, but it is not a strong 'memory' in popular imagination, which seems to flit from the early 1890s over to the First World War.

It remains a rich site for scholars and historians, however, and Robert Eales was taken by the story of activist and witness Emily Hobhouse. She was an Englishwoman who travelled to South Africa, to agitate for better conditions for the women and children incarcerated by the British in camps.


With the recent acknowledgement and addition of possibly as many as 30,000 blacks (servants and farm workers), the number of dead in the camps now are estimated at over 50,000.


She was an outspoken activist, who incited both support and scorn. She was labelled a traitor and, in a moment of great drama, was carried off a ship in the very seat she was sitting in, and sent back to England.

Surely this would make a great historical novel, or even a feature film?

Robert Eales spoke to Kate Evans about his research, and together they speculated on what else might be done with this story.
Posted by: Besoeker || 06/11/2018 08:35 || Comments || Link || E-Mail|| [6479 views] Top|| File under:
Zimbabwe: Mnangagwa Admits Internal Party Polls Rigged
[All Africa] President Emmerson

"Crocodile"

Mnangagwa has admitted his Zanu PF party's primary elections were rigged.

In rare frank talk by a Zanu PF leader, Mnangagwa told his party's central committee meeting in the capital Friday that he wanted to chart a new course henceforth.

"With regards to the recently held primary elections and our internal democratic process we were exposed to gross shortcomings within our party systems, cadre orientation and grounding.

"The primary election process therefore brought to the fore conduct which is alien to the character and personality of our revolutionary party," said Mnangagwa.

Zanu PF has been accused of rigging national elections and in 2013 the opposition claimed the ruling party used an Israeli company to manipulate the results of the elections won by the former liberation movement with a landslide.

"This includes alleged vote buying, outright manipulation of party procedures, rules and regulations and disregard to the letter and spirit of the constitution of our party," said Mnangagwa.

"We noted with concern the unbridled ambition demonstrated by some cadres of the party who were prepared to win no matter the costs."

Mnangagwa promised to reform Zanu PF's internal systems including creating a new structure to run the affairs of the party full-time.

"Ours is a revolutionary party; things go according to the rules. We also recognise the need to modernize our party systems in general. While we cannot change the past, we must indeed learn from," he said.

He pleaded with his lieutenants to project a new face of the ruling party.

"Let the people see a new face of our party through our good deeds, language and positive energy as we inspire them towards a better tomorrow.

"In the new Zim-bob-we everyone is free to campaign, to speak their mind and to express themselves, however they choose," he said adding Zanu PF should not be distracted "from our ultimate goal of of putting food in every Zim-bob-wean's plate."


Posted by: Fred || 06/11/2018 00:00 || Comments || Link || E-Mail|| [6459 views] Top|| File under: Tin Hat Dictators, Presidents for Life, & Kleptocrats
Caribbean-Latin America
Venezuela's Long Road to Hell
[WSJ] If anything was more predictable than the mess created by Hugo Chavez's Marxist Bolivarian Revolution, it is the pathetic effort by socialists to deny responsibility. The Socialist Party of Great

Britannia

tweeted recently that Venezuela's problem is that socialism has yet to be tried.


Everybody knows that. And Italy's problem was that Fascism had yet to be tried.


It blamed the crisis on "a profit-driven capitalist economy under leftist state-control." Even more preposterous is the claim by some academics that economic liberalism in the 1980s spawned the socialism that has destroyed the country.


And Maduro's hiss own grampaw. That had something to do with it.


Learning from history is impossible if the narrative is wrong. So let's clear the record: By the time Chavez was elected, Venezuela already had 40 years of socialism under its belt and precious little, if any, experience with free markets.

Military dictator Marcos Pérez Jiménez was toppled in January 1958. Romulo Betancourt, an avowed socialist, was elected president later that year.

When Venezuela promulgated its 1961 constitution, Betancourt immediately suspended Article 96, which read: "All can freely engage in the profitable activity of their choice, without any limitations other than those provided for in this Constitution and those established by law for security, health or other reasons of social interest."

This crucial protection remained on the shelf for 30 years, as a string of socialist governments employed price and exchange controls in counterproductive attempts to raise living standards.

Rent control in Venezuela dates to 1939 but was not enforced by Pérez Jiménez. In August 1960 Betancourt revived it, passing a new rent-control law and prohibitions on eviction. Since then, "not one apartment rental building has been built," writes Vladimir Chelminski in his 2017 book, "Venezuelan Society Checkmated." The legendary slums that climb Caracas's hillsides are a testament to this socialist stupidity.

Carlos Andrés Pérez took the presidency for the first time in 1974. World oil prices
had shot up as President Nixon's domestic price controls crippled U.S. production. As a result, Venezuela felt rich. The national assembly granted CAP, as the president was popularly known, an "enabling law" so that he could rule by decree. He mandated salary increases for the entire nation and implemented, for the first time, a minimum wage. He froze prices and issued crazy edicts. All commercial buildings had to employ elevator operators, and all public restrooms had to have attendants.

CAP put limits on foreign investment in everything from telecom and banking to food and electricity distribution, forcing foreigners to sell what they owned in Venezuela. He nationalized oil in 1976. The state expanded its role in iron, steel and aluminum and took control of coffee, cocoa and the previously independent central bank.

CAP and his successors ran up unsustainable debt. The bolivar had been fixed at between 4.3 and 4.5 to the dollar since the early 1960s. But by the late 1970s, with the central bank printing money, it was no longer worth that.

Buying dollars with bolivars became a lucrative national pastime until 1983, when President Luis Herrera Campins announced exchange controls. He also reinforced price controls, which by then applied to virtually everything, from cement, hotels and banking to parking lots, meat, milk and sugar.

When CAP returned to power in 1989, he inherited a fiscal and monetary time bomb. Out of options, he liberated almost all prices, along with the exchange rate, opened the country to foreign investment, and lowered import tariffs. He restored Article 96 of the constitution. According to Mr. Chelminski, a former executive director of the Caracas chamber of commerce, the positive effects included a notable recovery in foreign investment, exports and economic growth.

But Cuba had already infiltrated the military. Now it capitalized on the social unrest generated by the sudden reversal of policies, which exposed pent-up inflation. CAP also had credibility problems with investors. After two coup attempts in 1992 he was weakened and eventually removed for corruption.

Rafael Caldera took office for a second time in 1994 and restored price and exchange controls. By 1996, facing another collapse, he reversed course again, liberating prices and opening markets. The adjustment exposed reality but was painful, especially in the face of falling oil prices. Thus, the ground was fertile for an antiestablishment candidate in 1998.

Chavez was inaugurated in February 1999, in the midst of a recovery in oil prices and with the bolivar at 576 to the dollar. He tripled down on socialism, exacerbating a long history of destroying capital that would lead to today's disaster.



Posted by: Fred || 06/11/2018 00:00 || Comments || Link || E-Mail|| [6459 views] Top|| File under: Commies
China-Japan-Koreas
Elite Gurkhas from Nepal deployed to secure Trump-Kim summit
SINGAPORE (AP) ‐ To protect one of the highest-profile diplomatic events so far this century, Singapore has enlisted the help of its fearsome Nepalese fighters whose large curved knives, according to custom, must "taste blood" whenever they're drawn.

Wearing brown berets and equipped with body armor and assault rifles, the elite Gurkha police officers are a conspicuous part of the enveloping security force Singapore has deployed for Tuesday's summit between President Donald Trump and North Korean leader Kim Jong Un.

The meeting, which could prove to be a crucial moment in the global diplomatic push to resolve the nuclear standoff with Pyongyang, has sent the highly manicured city-state into security overdrive. Trump and Kim have brought their own personal security personnel and heavily armored limousines; Kim's bodyguards have been seen running in formation alongside his massive Mercedes.

Selected among young men from impoverished Nepal, Gurkhas have been part of Singapore's police force since 1949. There are reportedly about 1,800 Gurkha officers in Singapore, and they are a regular presence at high-security events. On Monday, they were seen standing guard at the heavily fortified St. Regis Singapore, where Kim arrived Sunday afternoon.

"This is a moment of pride to see the Gurkhas responsible for guarding such an important event," said Krishna Kumar Ale, who served for 37 years in the British army before retiring back home in Nepal. "It shows that we Gurkhas have reached a point where we are trusted with the security of two of the most important people in the world."
Posted by: Besoeker || 06/11/2018 04:53 || Comments || Link || E-Mail|| [6494 views] Top|| File under:
Failure of Trump-Kim talks will lead to consternation on world stage: Analyst
[PRESSTV] The failure of the upcoming summit between US President Donald Trump and North Korean leader Kim Jong-un is bound to cause "consternation" on the world stage given the people Trump has surrounded himself with, says an American analyst.

"So many fear that if the negotiations with Kim do fail, Trump's reaction is immediate war," Myles Hoenig, a political expert in Baltimore, told Press TV on Sunday.

"Now that he has removed all the adults from his foreign policy team, having psychopaths like [National Security Adviser John] Bolton and [UN envoy Nikki] Haley will cause great consternation on the world stage," Hoenig said.

The social rights activist made the remarks in reaction to warnings by some experts about the possible failure of the June 12 meeting in Singapore.

Alison Evans, deputy head of Asia Pacific country risk at IHS Markit, told NBC News on Saturday that a failure was likely to revive higher levels of hostility between the two sides than what the world witnessed last year.


Posted by: Fred || 06/11/2018 00:00 || Comments || Link || E-Mail|| [6481 views] Top|| File under: Govt of Iran Proxies
Trump, Kim land in Singapore ahead of high-stakes summit
[DAWN]
North Korean leader Kim Pudge Jong-un


...the overweight, pouty-looking hereditary potentate of North Korea. Pudge appears to believe in his own divinity, but has yet to produce any loaves and fishes, so his subjects remain malnourished...


arrived on Sunday in Singapore ahead of one of the most unusual and highly anticipated summits in recent world history ‐ a sit-down with President Donald Trump


...New York real estate developer, described by Dems as illiterate, racist, misogynistic, and what ever other unpleasant descriptions they can think of, elected by the rest of us as 45th President of the United States...


meant to settle a standoff over Pyongyang's nuclear bomb arsenal.

A few hours later, Trump also arrived in Singapore at the island city-state's Paya Lebar Air Base, traveling from Canada, where he attended a meeting of the Group of Seven Nations (G7).

Trump's high-risk meeting with Kim is scheduled for Tuesday.

The president hopes to win a legacy-making deal with the North to give up their nuclear weapons, though he has recently sought to manage expectations, saying that it may take more than one meeting.

This will be the first summit of its kind between a leader of North Korea and a sitting US president. The North has faced crippling diplomatic and economic sanctions as it has advanced development of its nuclear and ballistic missile programs.


Posted by: Fred || 06/11/2018 00:00 || Comments || Link || E-Mail|| [6499 views] Top|| File under: Commies
Economy
Big Oil Booms: Texas Truck Drivers Make $140k, Forces Rising Wages in Other Industries
[Town Hall] Big Oil is having an incredible impact, again, in Texas. Midland, TX is experiencing such a booming shale-oil economy that truck drivers are making more than $100,000. In turn, smaller businesses are forced to either raise their wages or extend hours to retain workers. But, this successful economy has what some say are a few downsides as well. With increased wages comes increased rents and labor shortages in public positions. Regardless, the region's industry is providing bevy of economic benefits that could last for a very long time, reports the Los Angeles Times.

Midland has an astoundingly low 2.1% unemployment rate due to the success of companies such as Chevron and Aveda Transportation & Energy Services Inc. Thanks to recent technology developments and decreased regulations, a swath of land roughly 75,000 square miles accounts for "30% of all U.S. [shale-oil] output." Plus, "booming U.S. shale production is fueling record crude oil exports, with shipments reaching an all-time high of 1.76 million barrels a day in April."

As these companies grow, they need more workers. In order to be competitive, some are offering truck drivers as much $140,000 a year for transportation services. This provides many Americans who cannot afford a 4 year degree to instead opt for a two year degree and a commercial driver's license.

"A CDL is a golden ticket around here," said Steve Sauceda, who runs the workforce training program at New Mexico Junior College. "You are employable just about anywhere."

Other folks such as Jazmin Jimenez, age 24, earn $28 dollars working in the industry.
Posted by: Besoeker || 06/11/2018 00:00 || Comments || Link || E-Mail|| [6462 views] Top|| File under:
India-Pakistan
Gang of robbers posing as law enforcement busted in Karachi, claim police
[DAWN] Police on Sunday claimed to have busted a gang of street criminals in Bloody Karachi


...formerly the capital of Pakistain, now merely its most important port and financial center. It is among the largest cities in the world, with a population of 18 million, most of whom hate each other and many of whom are armed and dangerous...


who had allegedly been looting people near Jinnah Terminal by posing as police personnel,

a police brass hat

said.

Korangi SSP (Investigation) Captain Haider Raza said a Model Colony police party got word from police Madadgar-15 helpline on their wireless set when victim Muhammad Naeem complained that some suspects had robbed him.

Acting on this information, the police party started snap checking and saw what appeared to be the Corolla car mentioned in the complaint, coming towards them in Model Colony.

The police signalled for them to stop but the suspects sped up the vehicle in their bid to flee. This immediately prompted the police party to start a chase.

The suspects resorted to firing and in "self-defence", the police also responded with fire as a result of which two suspects, Jamal Dost Muhammad and Amir Younus aka Toofan, were tossed in the clink
... anything you say can and will be used against you, whether you say it or not...
in a

maimed

state, while the third suspect, Inaam Zohair, was also arrested from the car.

Two other suspects who were also present in the car managed to escape from the scene, taking advantage of the darkness, said SSP Raza.

The police claimed to have recovered one repeater gun, a pistol and commando caps with police insignia from the suspected robbers. Additionally, fake walkie-talkies were also recovered from their possession along with the looted cash of the complainant.

The injured were shifted to Jinnah Post-Graduate Medical Centre for treatment.

"They are members of an 'Iranian' gang who used to loot cars near the airport by presenting themselves as police personnel," claimed the

bigwig

.

SSP Raza recalled that this gang of "Iranians" had been active in street crimes near the airport, in Model Colony, and Khokhrapar. It had become "inactive or dormant" when its members were arrested in the recent past.

However,


corruption finds a dozen alibis for its evil deeds...


for the last five months, the gang members had become active again and had been living in a rented house in Khokhrapar.

"They are members of a professional gang," the officer stated.


Posted by: Fred || 06/11/2018 00:00 || Comments || Link || E-Mail|| [6460 views] Top|| File under: Govt of Pakistan
Two Indians lynched over social media rumours
[DAWN] A fortnight after rumours spread via WhatsApp triggered communal violence in Meghalaya capital Shillong, social media posts about child abductors led to the lynching of two young men on vacation in BJP-ruled Assam on Friday evening, The Hindu reported on Saturday.

It said Nilotpal Das, an audio engineer into experimental music and Abjijeet Nath, a digital artist had gone to the hills on Friday. The two, in their late 20s, from affluent families in Guwahati, were working in Mumbai and Goa.

Residents of Panjuri Kacharigaon, a Karbi tribal village about 200 km east of Guwahati, suspected the duo to be khupadhora or child abductors when they stopped to ask for directions. They dragged them out, tied and bludgeoned them to death.

In a video clip of the incident that has

fired up the rubes

on social media, a profusely bleeding Das is seen pleading with the mob that they were Assamese, not child abductors but to no avail, the paper said.

Karbi Anglong superintendent of police G. V. Siva Prasad said four people have been tossed in the calaboose
Please don't kill me!
.

"A police team reached the spot after receiving information of the assault by 200-250 people.

One of the victims had

went titzup

, while the other died on way to the hospital," he said, attributing the duo's killing to "a combination of bad circumstances."

The district's deputy commissioner, Mridul Kumar Mahanta, said the victims should have informed the police before visiting the remote area. Gopal Chandra Das and Ajit Nath, fathers of the two victims, have demanded stern action to discourage lynch mobs.

Chief Minister Sarbananda Sonowal, while ordering a probe into the incident, sought curbs on misuse of social media, The Hindu said.


Posted by: Fred || 06/11/2018 00:00 || Comments || Link || E-Mail|| [6459 views] Top|| File under:
Home Front: Culture Wars
Trump tore up letter from Schumer into 'tiny pieces': Report
President Trump's habit of ripping papers after reading them led to the demise of a letter sent by Senate Minority Leader Chuck Schumer, according to a report.


Proving, once again, that Mr. Trump has his finger on the pulse of America.


"I had a letter from Schumer ‐ he tore it up," Soloman Lartey, who formerly was tasked with records management for the White House, told Politico. "It was the craziest thing ever. He ripped papers into tiny pieces."


As if Mr. Trump does not have a 24k gold-plated shredder emblazoned with a big fricken "T." Sheesh...




These things are also composed on computers now, the files retained, and most are cc'd, in Trump's case at least to the vice president. No need for the fainting couch.


Which letter from the New York Democrat was torn up was not identified.


"Dear Mr.Trump, Please tear this up so I can try to sham(e) you. Thank you, 'Cryin Chuck.'"


The Politico report delved into how Lartey and his colleagues would use Scotch tape to piece back together papers torn up by Trump to fulfill legal requirements to preserve White House records as stipulated by the Presidential Records Act.


If only there were a Constitutional Law "Professor" who could explain all of this to me.


"We got Scotch tape, the clear kind," Lartey noted. "You found pieces and taped them back together and then you gave it back to the supervisor."




All papers that were mended were then sent to the National Archives for filing.

Lartey, along with his former colleague, Reginald Young, Jr., told the news outlet that this routine, which marked a departure from their time working under the Obama administration, was happening at least up until the Spring, when they were abruptly fired without an explanation.


OK, got it now.


Neither the White House nor Irene Porada, the head of human resources who personally fired both men, did not respond to Politico's


OK, got it now, Part Two.


requests for comment on their terminations.


Next Up, "Mika reports that President Trump lights his farts."
Posted by: Anomalous Sources || 06/11/2018 00:00 || Comments || Link || E-Mail|| [6462 views] Top|| File under:
Who's in the News
21
[untagged]
4
Islamic State
4
Houthis
4
Govt of Syria
3
Commies
2
Govt of Pakistain Proxies
2
Govt of Iran
2
Moslem Colonists
2
Sublime Porte
1
Govt of Pakistan
1
Arab Spring
1
al-Shabaab (AQ)
1
Human Trafficking
1
al-Nusra
1
Tin Hat Dictators, Presidents for Life, & Kleptocrats
1
Govt of Iraq
1
Govt of Iran Proxies
Bookmark
E-Mail Me
The Classics
The O Club
Rantburg Store
The Bloids
The Never-ending Story
Thugburg
Gulf War I
The Way We Were
Bio
Merry-Go-Blog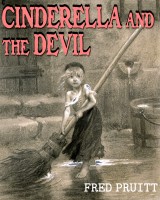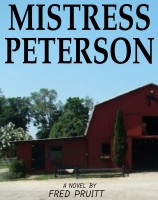 On Sale now!


A multi-volume chronology and reference guide set detailing three years of the Mexican Drug War between 2010 and 2012.

Rantburg.com and borderlandbeat.com correspondent and author Chris Covert presents his first non-fiction work detailing the drug and gang related violence in Mexico.

Chris gives us Mexican press dispatches of drug and gang war violence over three years, presented in a multi volume set intended to chronicle the death, violence and mayhem which has dominated Mexico for six years.
Click here for more information


Meet the Mods
In no particular order...


Steve White
Seafarious
Pappy
lotp
Scooter McGruder
john frum
tu3031
badanov
sherry
ryuge
GolfBravoUSMC
Bright Pebbles
trailing wife
Gloria
Fred
Besoeker
Glenmore
Frank G
3dc
Skidmark
Alaska Paul




Two weeks of WOT

Mon 2018-06-11
Austria Is Shutting Down Mosques And Ejecting Imams
Sun 2018-06-10
Wasserman Schultz Refuses To Respond To Accusations She Attempted To Shut Down Awan Probe
Sat 2018-06-09
Iran Facilitated Passage Of 9/11 Attackers, Iranian Politician Says
Fri 2018-06-08
German-Jewish teen found raped, murdered; Turkish refugee suspect arrested, Iraqi refugee suspect fled to Iraq
Thu 2018-06-07
Syria opens Homs-Hama highway after near 7-year closure due to war
Wed 2018-06-06
Shin Bet says it thwarted plot to assassinate prime minister, Jerusalem mayor
Tue 2018-06-05
Teenager, Linked to ISIS, Guilty of Plotting Attack on London Museum
Mon 2018-06-04
Gay wedding cake: "Narrow" Victory for Religious Rights
Sun 2018-06-03
Salahuddin Adventures: 4 troops kaboomed, turban wipes out entire family
Sat 2018-06-02
Commander: Iraqi, U.S.-backed troops take hold of Nineveh borders with Syria
Fri 2018-06-01
Incendiary kite terrorism rages on despite Gaza ceasefire
Thu 2018-05-31
Police dog DIES as axe-wielding man shrieking 'Allahu Akbar' attacks armed officers in Dutch city of Schiedam
Wed 2018-05-30
U.S. Leapfrogs Singapore, Hong Kong to Win World's Most Competitive Economy
Tue 2018-05-29
Rebel factions merge together to form large group under Turkish command
Mon 2018-05-28
35 Syrian, Russian fighters killed in Islamic State attack, east of Syria: Observatory


Better than the average link...



Rantburg was assembled from recycled algorithms in the United States of America. No trees were destroyed in the production of this weblog. We did hurt some, though. Sorry.
3.235.140.84

Help keep the Burg running! Paypal: