-Lurid Crime Tales-
Don Lemon Asks Donald Trump: Which Caravan Did Thousand Oaks Shooter Belong To?
[Huffpoo] Don Lemon took President Donald Trump to task for his pre-midterm elections fear-mongering about the migrant caravan traveling through Mexico on Thursday.

The "CNN Tonight" host suggested Trump should have instead been focused on tackling "homegrown killers," such as the gunman who killed 12 Wednesday after bursting into the Borderline Bar & Grill in Thousand Oaks, California.

Lemon, who also reeled off a long list of places where mass shootings have taken place in recent years, said:

"Remember just last week when the president told you it was the caravan you were supposed to be afraid of, the caravan he is strangely not talking about much since the election? Well, the caravan didn't shoot up that bar in Thousand Oaks. Which caravan did the shooter belong to? None of them as far as I know. The caravan didn't kill 11 people in that Pittsburgh synagogue."

He then succinctly summed it up:

"The caravan is not the problem and hasn't been the problem. Homegrown killers are the problem. Homegrown killers are the problem. The question is, when are we going to do something about it?"

Check out the clip here:


Posted by: Besoeker || 11/09/2018 08:41 || Comments || Link || E-Mail|| [6480 views] Top|| File under:
California bar shooter barricaded himself in house during incident earlier this year
[NYP] The gunman in California's mass shooting had reportedly barricaded himself inside his house with furniture and a bullet was fired through the wall during a domestic incident earlier this year.

Police had blocked off the street for hours in a tense negotiation with Ian David Long who eventually surrendered without incident, according to The Wall Street Journal.

"They couldn't get him out for a long time, like half the day," neighbor Richard Berge told the paper.

It was not clear if Long had fired the shot that went through the wall.

Ventura police said Thursday there was a disturbance at the home in April but did not provide details.

They added that mental health specialists were dispatched but it was determined that Long was not a threat and did not require an involuntary psychiatric hold.

Under California law, a person who is committed to a mental health facility involuntarily can not purchase or possess firearms.
Posted by: Besoeker || 11/09/2018 02:40 || Comments || Link || E-Mail|| [6463 views] Top|| File under:
Croatians, Serb Arrested over Qatari-Owned Jewels Theft
[An Nahar] A Serbian and four Croatian nationals have been tossed in the clink
Drop the rosco, Muggsy, or you're one with the ages!
for stealing millions of dollars of jewellery in Venice that belongs to the Qatar

...an emirate on the east coast of the Arabian Peninsula. It sits on some really productive gas and oil deposits, which produces the highest per capita income in the world. They piss it all away on religion, financing the Moslem Brotherhood and several al-Qaeda affiliates. Home of nutbag holy manYusuf al-Qaradawi...
i royal family, the Croatian interior ministry said Thursday.

Thieves got away with earrings and a brooch on the final day of a four-month exhibition in January, showcasing hundreds of Indian gems from the last five centuries.

One of the Croatians arrested is linked to several major jewellery heists in different European countries, the ministry said.

The suspect is wanted in Switzerland

...home of the Helvetians, famous for cheese, watches, yodeling, and William Tell...
over an eight million Swiss franc (seven million euros) diamond robbery from a jewellery event in Basel in March 2011.

The Croatian suspects -- aged between 43 and 60 -- were arrested on Wednesday close to the capital Zagreb and in the northwestern Istria peninsula, close to

Italia

, a ministry statement said.

The Serb, the fifth member of the gang, was held at a crossing on the Serbia border on Thursday, it added.

The ministry said the value of the stolen earrings was $1 million and the brooch was worth more than $2 million.

Entitled Treasures of the Mughals and the Maharajahs, the jewelry belonged to the Al Thani collection, which is owned by the Qatari royal family.

Italian

Sherlocks

said in January that two thieves had managed to take the items from a reinforced display case after deactivating the alarm system before disappearing into the crowd and escaping.
Posted by: Fred || 11/09/2018 00:00 || Comments || Link || E-Mail|| [6468 views] Top|| File under:
-Signs, Portents, and the Weather-
Virgin Robots for Sale.... ewww
Creepy as it may be, there's a whole new job type being created. Who would like a position cleaning these things after use? Health benefits not included.
Posted by: Elmavick Graling2726 || 11/09/2018 00:00 || Comments || Link || E-Mail|| [6496 views] Top|| File under:
-Land of the Free
South Carolina Mom Shoots Intruder Who Claims Her House Is 'My House' (video)
[Guns America Digest] A South Carolina woman used her handgun last week to defend her home and her three sleeping children against a burglar who had kicked in her front door.

Security camera footage shows Cecil Charles Parnell, 43, along with an unidentified woman, attempting to break into the home owned by Ashley Jones. Jones told WSPA she heard banging on her front door and two people speaking on the porch.

"He was like, 'this is my house, let me in. I'm not going to hurt you' kind of thing, and I was like 'What do you want?'" Jones said. "After I called the police, I grabbed a gun and went to the top of the steps and was like, 'I have a gun. I will shoot you. Do not come in my house.'"

Jones said Parnell went around to her back door, but the lock prevented him from entering the house. The man returned to the front door and continued his attempts to force his way inside the home.

At that point "something just came over me, and I got calm," Jones told FOX Carolina. "My heart slowed down and I got focused. I told myself if he comes in here, you can't let him get past your doorstep. You have three young children to protect."
Posted by: Besoeker || 11/09/2018 03:57 || Comments || Link || E-Mail|| [6499 views] Top|| File under:
Africa Subsaharan
Madagascar goes to the polls to pick president
[DAWN] ANTANANARIVO: Madagascar went to the polls on Wednesday to elect a new president, with a packed field of candidates led by three former heads of state pitching their ideas for ending a political crisis and boosting the economy.

Attempts by the most recent president, Hery Rajaonarimampianina, to change the Indian Ocean island's electoral laws this year backfired, sparking nearly three months of sometimes violent protests in the capital Antananarivo.

The demonstrators forced Raja­onar­i­mampianina to accept a "consensus" government tasked with organising the election in an impoverished country burdened by a long history of coups and unrest.

In addition to the three front-runners, the field includes two ex-prime ministers, pastors and a rock star. Short queues formed at several polling stations in the capital, where the interior ministry estimated turnout was around 40 per cent by midday. In Toliara, the third city in the country's southwest, turnout had reached 68 per cent, according to the ministry, which added that voting was proceeding without incident.


Posted by: Fred || 11/09/2018 00:00 || Comments || Link || E-Mail|| [6462 views] Top|| File under:
Court Told How Chivayo Squandered U.S.$5 Million Zimbabwe Power Company Cash
[All Africa] Details emerged before a Harare court Wednesday on how controversial businessman Wicknell Chivayo allegedly squandered a US$5m advance payment by the Zim-bob-we Power Company (ZPC).

The youthful tycoon is denying the charges.

Chivayo was awarded a $200m tender by ZPC to develop a solar power plant in Gwanda to help alleviate electricity supply shortages in the country.

He was given a $5m advance for commencement work but allegedly squandered the cash personal pursuits unrelated to the tender.

Chivayo appeared before Harare magistrate Lazini Ncube Wednesday but the case did not progress beyond the pleading stage after the businessman filed for excerption to the charges.

He is charged with money laundering, contravening the Exchange Control Act and fraud.

"I plead not guilty to the charges," the youthful tycoon said.

The case was then was remanded to November 15 when a ruling on his exception application will be delivered.

Meanwhile,


...back at the Senate, Odius Sepulcher called for war against the Visigoths...


prosecutor Venerandah Munyoro told Court that Chivayo spent the part of the money buying tickets to bring back home Zim-bob-wean women who had been trafficked to Kuwait.

"The paper trail indicates that the accused used the funds meant for feasibility study and pre-commencement work for his own personal benefit," said Munyoro.

"(He diverted the funds) to various individuals and companies that were not involved in the intended activities for which pre-funding was intended targeted.

"Investigations have established that the funds were used to purchase vehicles and air tickets for girls stranded in Kuwait, pay school fees and as well as the settlement of civil suites."

Chivayo came to the rescue of 32 Zim-bob-wean women who were lured to Kuwait to work as housemaids but ended up being abused as sex slaves in April 2016.


Posted by: Fred || 11/09/2018 00:00 || Comments || Link || E-Mail|| [6464 views] Top|| File under: Human Trafficking
South Sudan: Girl Auctioned on Facebook for Marriage
[All Africa] Female lawyers in South Sudan are urging the government to shut down an online auction for marriage rights to a 16-year-old girl.

Monica Adhiue, acting executive director for South Sudan's National Alliance for Women Lawyers, calls the auction shocking and sad.

"The practice is a gross human rights


...which are often intentionally defined so widely as to be meaningless...


violation and violates the rights of a girl. It does not only deprive the girl child from education and limit her future opportunities in her life, but also increases the risk of violence, jeopardizes her health, reduces the girl child to a property, and deprives her from the right to choose," Adhiue told VOA's South Sudan in Focus.

A photo from a recent Facebook post for the auction shows a tall, expressionless girl standing next to a shorter man who is smiling broadly. The post, dated Oct. 25, says the leading bidder for the girl has offered 500 cows and three cars for her, and says other men have joined or are planning to join the bidding.

Under a smiley face emoji, the post reads, "Competition is perfectly allowed in Dinka/Jieng culture." In a reference to the girl's height, it says, "The kids of the winner are guaranteed for NBA slots."


Posted by: Fred || 11/09/2018 00:00 || Comments || Link || E-Mail|| [6462 views] Top|| File under:
Caribbean-Latin America
If you're a horse in Venezuela, you may have cause to be concerned
[Miami Herald] MARACAY, VENEZUELA - Rafael Toro, a student at Venezuela's top veterinary school, suspected something was amiss when a beloved horse called Miss Congeniality didn't greet him at the fence one recent morning along with others in the campus' small herd.

The bright-eyed, bay-colored mare had earned her nickname for helping disabled students overcome their fear of riding horses. They say she was smart and even trotted up when you called her name.

To his shock, Toro discovered the horse's skin and dismembered bones hidden among trees in the corner pasture of the sprawling campus in the central Venezuelan city of Maracay. Thieves overnight had hopped the fence, slaughtered the horse and made off with her meat ‐ either to sell or to feed their hungry families.

"I burst into tears," said Toro, who delivered the grim news to other students. "We came here, and together we all cried."
Posted by: Besoeker || 11/09/2018 07:04 || Comments || Link || E-Mail|| [6488 views] Top|| File under:
China-Japan-Koreas
Seoul Says N. Korea Asked to Delay Pompeo Talks
[An Nahar]
North Korea asked the United States to delay planned high-level talks in New York this week, Seoul's top diplomat said Thursday, a day after Washington abruptly announced the meeting's postponement.

The US State Department said Wednesday that the encounter between Secretary of State Mike Pompeo and top North Korean official Kim Yong Chol, initially scheduled for Thursday, had been shelved for "a later date".

No further explanation was given, but Pyongyang is demanding sanctions imposed on it over its weapons programmes are eased, while Washington insists they should stay in place until it denuclearises.

South Korean foreign Minister Kang Kyung-wha said it was Pyongyang that had asked for a delay.

"The US told us that it received a message from the North to postpone the meeting," Kang told

politician

s, according to Yonhap news agency.

South Korean reports said that Kim -- one of North Korean leader Kim Pudge Jong-un


...the overweight, pouty-looking hereditary potentate of North Korea. Pudge appears to believe in his own divinity, but has yet to produce any loaves and fishes, so his subjects remain malnourished...


's right-hand men -- had been scheduled to catch a lunchtime flight from Beijing to New York on Wednesday.

But his reservation was repeatedly cancelled and rebooked on Tuesday, the Chosun Ilbo newspaper reported, until it was cancelled for good.

The sudden postponement came only two days after the US State Department announced Pompeo would meet the North Korean in New York to discuss progress towards denuclearisation and plans for a second summit between President Donald Trump


...New York real estate developer, described by Dems as illiterate, racist, misogynistic, and what ever other unpleasant descriptions they can think of, elected by the rest of us as 45th President of the United States...


and leader Kim Jong-un.


Posted by: Fred || 11/09/2018 00:00 || Comments || Link || E-Mail|| [6465 views] Top|| File under: Commies
Economy
Obama Appointed Federal Judge blocks Keystone XL pipeline
[The Hill] A federal judge blocked the controversial Keystone XL oil pipeline Thursday, saying the Trump administration's justification for approving it last year was incomplete.

In a major victory for environmentalists and indigenous rights groups, Judge Brian Morris of the District Court for the District of Montana overturned President Trump's permit for the Canada-to-Texas pipeline, which the president signed shortly after taking office last year.

Morris's ruling repeatedly faulted the Trump administration for reversing former President Obama's 2015 denial of the pipeline permit without proper explanation. He said the State Department "simply discarded" climate change concerns related to the project.

The decision once again throws into doubt the future of the 1,179-mile Keystone XL, which for much of the decade since its proposal by TransCanada Corp. has been a lightning rod in national energy policy.

The Trump administration had tried to argue that federal courts didn't even have the right to review Trump's approval, saying that it extended from his constitutional authority over border crossings. The court rejected that argument.

In rejecting the permit, Morris relied mainly on arguing that State, the agency that analyzed the project, didn't properly account for factors such as low oil prices, the cumulative impacts of greenhouse gases from Keystone and the Alberta Clipper pipeline and the risk of oil spills.


Wiki link to Judge Morris
Posted by: Besoeker || 11/09/2018 02:22 || Comments || Link || E-Mail|| [6477 views] Top|| File under:
Europe
N. Korean Worker Files Polish Shipyard 'Slavery' Claim
Oughtn't he complain to his Government of North Korea work unit, which after all is the group responsible for renting his labour and taking almost all of his pay on behalf of that self-same government? This is what Socialism/Communism is all about, after all: from each according to his ability, to each according to his need. "Need" not being anything like him receiving the full market value of his labour, I'm afraid.

[An Nahar] A
North Korean worker with a Dutch company operating at a Polish shipyard has filed a lawsuit alleging inhumane and slavelike conditions, his lawyer said Thursday.

The unnamed worker from the impoverished communist state was working for the company in the Baltic Sea port of Gydnia, which makes parts for international shipping firms.

"A North Korean worker, who has worked for years in conditions similar to slavery for the Polish company Crist S.A., has lodged a case against a Dutch company that has been repairing and building ships there for years," Dutch law firm Prakken d'Oliveira said.

The North Korean worker filed the case in the Netherlands and not Poland because Dutch law lets people sue companies that gain benefit from the exploitation of employees, lawyer Barbara van Straaten from the Prakken d'Oliveira firm said.

Crist currently employs between 50-70 Poles.

The lawyer said the name of the Dutch firm involved in the case was not being made publicly available for now to avoid any interference with the investigation.

"It's difficult for me to comment on this concrete case," Tomasz Wrzask, a Crist S.A. company

front man

, was quoted as saying by Polish daily Gazeta Wyborcza.

North Korea's use of overseas workers has been well documented, but estimates on their numbers vary greatly.

The Seoul-backed Korean Institute for National Unification quoted defectors in 2016 as saying that North Korea had a goal of sending 10,000 workers overseas each year to a total of 27 countries.

While the vast majority of workers are in North Korean allies China and Russia, labourers have been discovered in Poland in the past, drawing scrutiny in the European Parliament.


Posted by: Fred || 11/09/2018 00:00 || Comments || Link || E-Mail|| [6463 views] Top|| File under:
Home Front: Politix
People concerned about Ginsburg's fall are offering their ribs and organs
[Kansas City Star] Supreme Court Justice Ruth Bader Ginsburg, 85, fractured three ribs in a fall in her office Wednesday night, according to a statement from the Supreme Court's public information office.

"Tests showed that she fractured three ribs on the left side," the statement said. She was taken to George Washington University Hospital.

Ginsburg has survived several fights with cancer and had heart surgery in 2014, according to CNBC. She has beaten pancreatic and colon cancer, the two deadliest forms of the disease.

People, especially younger people, were offering the octogenarian affectionately known as RBG their own ribs on social media Thursday morning. They even started the hashtag #RibsForRuth on Twitter.
Posted by: Besoeker || 11/09/2018 06:48 || Comments || Link || E-Mail|| [6487 views] Top|| File under:
India-Pakistan
Woman killed on court premises in KP
[DAWN] MINGORA: A man stabbed his wife to death on the district court premises here on Wednesday.

The local lawyers boycotted court proceedings to protest security lapse.

Saidu Sharif

cop shoppe

officials said that Arif, a resident of Kokarai village, stabbed his wife to death on the district court premises.

"Due to domestic problems the women identified as Uzma, wanted to get divorce from the man for which she had filed a case in the court," said Saidu Sharif

cop shoppe

Muhrar Allam Khan.

He said that on Wednesday morning when the woman entered district courts, her husband attacked her with a dagger.

The woman

went titzup

while police jugged
Youse'll never take me alive coppers!... [BANG!]... Ow!... I quit!
the man and shifted him to

cop shoppe

for further investigation, he added. The district bar association has termed the incident a result of weak security system in the courts. The lawyers boycotted court proceedings on Wednesday and announced to continue the boycott on Thursday.

"Police have failed to provide security to people in the courts. Bringing any type of weapon to district courts is strictly prohibited. Despite having proper security scanners and checking system, the man entered the courts and killed his wife," said Sohail Sultan, vice president of the district bar association.


Posted by: Fred || 11/09/2018 00:00 || Comments || Link || E-Mail|| [6466 views] Top|| File under: Govt of Pakistan
Teenage girl consumes poison after being raped by teacher in AJK village
[DAWN] A teenaged schoolgirl consumed rat poison in an Azad Jammu and

Kashmire

(AJK) village on Thursday, less than 36 hours after she was allegedly raped by her teacher.

The girl is out of danger at a hospital and the suspect has been incarcerated
Drop the heater, Studs, or you're hist'try!
, police said.

The 15-year-old victim, a resident of Karela Payin village of Kotli district's Nakyal subdivision, was assaulted after 11pm on Tuesday night when her penurious parents were away from home to visit a relative in Lahore, Nakyal

cop shoppe

house officer (SHO) Faisal Siddique told Dawn by telephone.

Quoting from an application lodged by the victim's father at on Thursday morning, the SHO said the girl studied in eighth grade in a state-run middle school of the area where the suspect served as a contractual teacher.

The 25-year-old suspect would off and on take the girl to his home for tuition and guidance, etc., "but we did not consider it unusual in view of his status as a teacher and spiritual father", the victim's father told the police.

On Tuesday, when the complainant and his spouse were in Lahore, the teacher rode the victim on his bike to his shop, located near his house, and raped her there, the SHO said.

He dropped her back home at about 2am on Wednesday, he added.

Upon returning home, the victim did not tell anything about her ordeal to her aunt, who was staying with the family, according to the SHO.

The girl's father said when he and his wife returned home on Wednesday evening, they inquired about their daughter's absence from home for some time the previous night.

"She was nervous and scared... and on my exhortation she narrated the ordeal she had gone through at the hands of the teacher," the complainant said, adding that they had decided then to refer the matter to the police.

However,


alcohol has never solved anybody's problems. But then, neither has milk...


at about 8am on Thursday morning, the victim consumed rat poison, apparently out of shame and fear, and was rushed to Tehsil Headquarters (THQ) Hospital Nakyal, he said.

SHO Faisal told Dawn that according to the provisional medical report submitted by a female medical officer at THQ Hospital, the "occurrence of sexual intercourse had been proved."

"The victim was not in a good condition when her initial statement was recorded by police at the hospital, wherein she said she trusted her teacher and did not have any idea that he would resort to such a shameful act," the official said, adding that a detailed statement would be recorded after her condition improves.

According to the SHO, the suspect was apprehended from his home in the evening.

The victim was shifted to DHQ Hospital Kotli earlier in the day and her condition was said to be stable.


Posted by: Fred || 11/09/2018 00:00 || Comments || Link || E-Mail|| [6465 views] Top|| File under:
Southeast Asia
Flight attendant breastfeeds stranger's baby on flight
[NYP] Coffee, tea, breast milk?

A flight attendant went above and beyond to help a mom who ran out of formula for her infant Tuesday during a domestic Philippine Airlines flight.

Patrisha Organo, a 24-year-old flight attendant and first-time mom, offered to breastfeed the stranger's baby.

"I heard an infant's cry, a cry that will make you want to do anything to help," Organo wrote in a Facebook post along with a photo of her cradling the child. "I approached the mother and asked if everything's okay, I tried to tell her to feed her hungry child. Teary-eyed, she told me that she ran out of formula milk. Passengers started looking and staring at the tiny, fragile crying infant."

"I felt a pinch in my heart," she continued. "There's no formula milk onboard. I thought to myself, there's only one thing I could offer and that's my own milk. And so I offered."
Posted by: Besoeker || 11/09/2018 02:43 || Comments || Link || E-Mail|| [6483 views] Top|| File under:
Home Front: Culture Wars
Liberal Pastor to Ask for 'God's Blessing' on Abortion Clinic at Planned Parenthood 'Holy Ground' Event
[PJ] Three days after the election, Planned Parenthood of Greater Ohio will host a "holy ground" event featuring prayer and blessing over an abortion clinic.

The event, "Holy Ground: Blessing the Sacred Space of Decision," will feature Rev. Dr. Susan K. Smith, whose "Crazy Faith Ministries" is more "social justice" activist group than traditional church.

"Please join Planned Parenthood of Greater Ohio, the Ohio Religious Coalition for Reproductive Choice, faith leaders, and honored guests for an interfaith gathering," the event page requests.

"Anti-abortion advocates do not have the monopoly on faith or God," Planned Parenthood insists. "Many faith leaders and people of faith hold that accessing and providing abortions are good and godly decisions."

Yes, Planned Parenthood hails "faith leaders" who consider the intentional killing of unborn babies as a "good and godly decision."

"During this clinic blessing, participants will gather with local faith leaders and guests to ask for God's blessing upon Planned Parenthood of Greater Ohio's East Columbus Surgical facility, the abortion providers and staff, and all those who pass through the center," the event page promises.
Posted by: Besoeker || 11/09/2018 06:17 || Comments || Link || E-Mail|| [6483 views] Top|| File under:
Who's in the News
37
[untagged]
7
Islamic State
4
Govt of Pakistan
4
Taliban
3
al-Qaeda
3
Govt of Iran Proxies
2
Hamas
2
Sublime Porte
1
Govt of Syria
1
Govt of Iran
1
Hezbollah
1
Houthis
1
Human Trafficking
1
Commies
1
Moslem Colonists
1
Tehreek-i-Labbaik Pakistan
1
al-Nusra
1
Govt of Saudi Arabia
Bookmark
E-Mail Me
The Classics
The O Club
Rantburg Store
The Bloids
The Never-ending Story
Thugburg
Gulf War I
The Way We Were
Bio
Merry-Go-Blog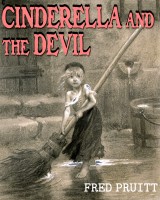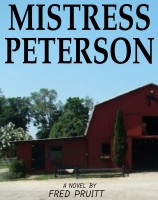 On Sale now!


A multi-volume chronology and reference guide set detailing three years of the Mexican Drug War between 2010 and 2012.

Rantburg.com and borderlandbeat.com correspondent and author Chris Covert presents his first non-fiction work detailing the drug and gang related violence in Mexico.

Chris gives us Mexican press dispatches of drug and gang war violence over three years, presented in a multi volume set intended to chronicle the death, violence and mayhem which has dominated Mexico for six years.
Click here for more information


Meet the Mods
In no particular order...


Steve White
Seafarious
Pappy
lotp
Scooter McGruder
john frum
tu3031
badanov
sherry
ryuge
GolfBravoUSMC
Bright Pebbles
trailing wife
Gloria
Fred
Besoeker
Glenmore
Frank G
3dc
Skidmark
Alaska Paul



Better than the average link...



Rantburg was assembled from recycled algorithms in the United States of America. No trees were destroyed in the production of this weblog. We did hurt some, though. Sorry.
44.200.137.63

Help keep the Burg running! Paypal: