'No remorse': US judge sends teen shooter to juvenile detention
[DAWN] A 13-year-old boy has shown no remorse for shooting his teacher and a classmate at his Indianapolis-area school, and he will remain the responsibility of the state juvenile detention system until he is 18, an Indiana judge ruled on Wednesday.

Hamilton County Circuit Court Judge Paul Felix rejected a request from the boy's attorneys that he be sent to a private treatment facility for shooting seventh-grade science teacher Jason Seaman and 13-year-old Ella Whistler during the May 25 attack at Noblesville West Middle School.

The boy admitted responsibility for the attack and apologised during a hearing last week. The boy's admission in juvenile court is similar to a guilty plea in adult court.

"I did not think it was sincere," Felix said during the teen's punishment hearing on Wednesday. "No remorse was shown last week."

The boy planned the attack on his own and had meant for it to be deadly, Felix said.

"You went into the school intending to kill not just two people but many people," Felix told the boy. "You wanted devastation, an inescapable tragedy for the ages."

Felix ordered that the boy be sent to the Indiana Department of Correction for placement in a state juvenile detention facility for rehabilitation. He will be placed on probation after turning 18.

The

News Agency that Dare Not be Named

isn't using the boy's name because he is charged as a juvenile.

Defence lawyer Christopher Eskew said he worries that the youth won't receive the counseling he needs in the state juvenile system, arguing that most of its programmes are for alcohol, drug or sexual abuse.

"There's very little actual emotional treatment there," Eskew said.

Prosecutors said during last week's hearing that the boy found the keys to a basement safe in his family's home, unlocked it and removed two handguns and more than 100 rounds of ammunition that he brought to the school in a backpack.

Prosecutors said the boy "is obsessed with violence being committed upon innocent people".

Investigators said that the day before the shooting, he filmed a video in his family's basement in which he showed two handguns and said: "Tomorrow's Friday, you know what that means. I have to take other people's lives before I take my own."

Whistler survived after being shot seven times. The teacher, Seaman, was shot three times. He testified last week that the boy returned to his classroom from a bathroom break and opened fire.

Seaman, a former football player at Southern Illinois University, said he threw a miniature basketball at the boy as he fired shots, and then tackled the youth and disarmed him.

Investigators testified that the boy's online history was filled with searches for school shootings, including the day before the shooting, when he allegedly searched for "What was the largest mass shooting in America." He also searched for a "blueprint" of the Noblesville school.


Posted by: Fred || 11/15/2018 00:00 || Comments || Link || E-Mail|| [6464 views] Top|| File under:
Police nab crooks looting victims of California wildfires
[NYPOST]

Caliphornia, an impregnable bastion of the Democratic Party,

police nabbed several people suspected of looting in wildfire-ravaged areas.

A man and a woman from the Northern California town of Magalia made off with someone else's motor home after the owner had evacuated, the Butte County Sheriff's Office said.

Shayne Tinnel Jr., 22, was at the wheel of the RV and Tracy Sizer, 42, was sitting inside when deputies stopped them Tuesday and placed in durance vile
Drop the gat, Rocky, or you're a dead 'un!
them, officials said. They were charged with vehicle theft, possession of a stolen vehicle and looting.

Also Tuesday, deputies came upon two men on a bike path in an evacuated area between Chico and Paradise, which was razed in the deadly Camp Fire.

The men, Teddy King, 27, of Paradise and John Brown, 38, of Oroville had a laptop that didn't belong to them, a ski mask, drugs and drug paraphernalia, deputies said.

They were both booked into Butte County Jail on drug charges.

Meanwhile,


...back at the chili cook-off, Chuck slipped the habañero into the roasted jalapeño...


on Monday, an employee with the power company PG&E told deputies patrolling an evacuated area in Butte Creek Canyon that he saw two men who looked like they were looting.

Deputies found Jason Burns, 41, and Michael Salisbury, 48, hiding in the bedroom of a home with a stash of meth, heroin, a .45-caliber handgun stolen from a Paradise home and loaded magazines.

In the garage, deputies also uncovered an AR-15 rifle, several chainsaws and tools that they suspected were stolen.

Both men are being held on $89,000 bail on a slew of charges.

Two men dressed in jackets similar to the ones worn by US Forest Service workers had already been nabbed for looting in Paradise on Sunday.


Posted by: Fred || 11/15/2018 00:00 || Comments || Link || E-Mail|| [6464 views] Top|| File under:
Michael Avenatti Arrested For Felony Domestic Violence
Exclusive from TMZ..



Michael Avenatti, who became famous for representing Stormy Daniels in her battle with President Trump, has been arrested for felony domestic violence ... law enforcement sources tell TMZ.




We're told Wednesday afternoon the woman was on the sidewalk on her cellphone with sunglasses covering her eyes, sobbing and screaming on the phone, "I can't believe you did this to me. I'm going to get a restraining order against you."

We're told security brought her inside the building, took her upstairs and Michael showed up 5 minutes later, and ran into the building. He screamed repeatedly, "She hit me first." We're told he angrily added, "This is bulls***, this is f***ing bulls***." We're told he tried getting into the elevator but security denied him access.

Our law enforcement sources say Avenatti was arrested Wednesday after a woman filed a felony DV report. We're told her face was "swollen and bruised" with "red marks" on both cheeks.

Our sources say the alleged incident occurred Tuesday night, but there was another confrontation Wednesday between the two at an exclusive apartment building in the Century City area of L.A.

We're told Wednesday afternoon the woman was on the sidewalk on her cellphone with sunglasses covering her eyes, sobbing and screaming on the phone, "I can't believe you did this to me. I'm going to get a restraining order against you."

We're told security brought her inside the building, took her upstairs and Michael showed up 5 minutes later, and ran into the building. He screamed repeatedly, "She hit me first." We're told he angrily added, "This is bulls***, this is f***ing bulls***." We're told he tried getting into the elevator but security denied him access.

Cops showed up and escorted Avenatti into a corner of the apartment lobby and spoke with him for 5 to 10 minutes, and then took him into custody.

A law enforcement source says on Tuesday, Avenatti "kicked her out of the apartment" and that's when the alleged domestic violence occurred. We're told she went back to the apartment on Wednesday to retrieve her belongings and called police to stand by in case things got heated.

We're told Avenatti is currently in custody.
Posted by: Abu Uluque || 11/15/2018 00:00 || Comments || Link || E-Mail|| [6482 views] Top|| File under:
-Short Attention Span Theater-
Megyn Kelly's exit has been great for 'Today' ratings
[PAGESIX] Viewers are returning to the 9 a.m. hour of the "Today" show after Megyn Kelly's ouster.

Variety reports that since Kelly was canned about three weeks ago, "viewership in the key demographic favored by advertisers in that time period is up around 10 percent."

The news will perhaps not surprise NBC brass, who saw viewers abandon the time slot in droves after Kelly took over from Tamron Hall and Al Roker in 2017.

Anecdotally, "Today" also saw a spike in viewers after it fired Matt Lauer last November.

Perhaps NBC News just needs to keep firing its most highly paid staffers till it's unbeatable?


Posted by: Fred || 11/15/2018 00:00 || Comments || Link || E-Mail|| [6466 views] Top|| File under:
-Signs, Portents, and the Weather-
Delingpole: 'We Really Muffed' It – Scientist Admits Error in Hyped Global Warming Study
The co-author of a much-hyped, peer-reviewed, alarmist paper claiming to have found a huge, unexpected build-up of global warming heat in the oceans has admitted: "We really muffed" the calculations.


Muffed? Or projected what you wanted to see?



According to the paper by Laure Resplandy et al, published this month in the prestigious journal Nature, a lot of the missing heat from global warming ‐ 60 percent more than hitherto thought - has been absorbed by the oceans.

Naturally, this shocking discovery caused much excitement across mainstream media and was widely reported by environmental correspondents as proof that the global warming crisis was more serious than evah.

However, their exultant doom-mongering has been shortlived. An independent analyst, Nic Lewis, examined the paper and quickly spotted it was based on flawed math.

As the Global Warming Policy Forum reported:


Independent climate scientist Nicholas Lewis has uncovered a major error in a recent scientific paper that was given blanket coverage in the English-speaking media. The paper, written by a team led by Princeton oceanographer Laure Resplandy, claimed that the oceans have been warming faster than previously thought. It was announced, in news outlets including the BBC, the New York Times, the Washington Post and Scientific American that this meant that the Earth may warm even faster than currently estimated.

However Lewis, who has authored several peer-reviewed papers on the question of climate sensitivity and has worked with some of the world's leading climate scientists, has found that the warming trend in the Resplandy paper differs from that calculated from the underlying data included with the paper.

"If you calculate the trend correctly, the warming rate is not worse than we thought ‐ it's very much in line with previous estimates," says Lewis.

In fact, says Lewis, some of the other claims made in the paper and reported by the media, are wrong too.

"Their claims about the effect of faster ocean warming on estimates of climate sensitivity (and hence future global warming) and carbon budgets are just incorrect anyway, but that's a moot point now we know that about their calculation error".
Another day... another attempt to hoodwink us into serfdom to save the planet
Posted by: DarthVader || 11/15/2018 09:06 || Comments || Link || E-Mail|| [6481 views] Top|| File under:
Man marries virtual reality hologram in $18K ceremony
[NYPOST] Hatsune Miku is a virtual reality pop star in Japan, and thanks to a home hologram version of the character, her fans can "marry" her by downloading a fake marriage certificate. One man, Akihiko Kondo, took this a little too seriously, however, and spent $18,000 on a ceremony to marry a computer character.
Posted by: Fred || 11/15/2018 00:00 || Comments || Link || E-Mail|| [6483 views] Top|| File under:
Lab analysis reveal that 84% of Algerian coffee is deadly
[ENGLISH.ALARABIYA.NET] The head of the Algerian organization for consumer protection (APOCE), Mustafa Zebdi, revealed that about 84% of the national coffee brands "do not comply" with the criteria stipulated in the legislation.

Zebdi stated in a

presser

, that the organization had analyzed the sugar percentage in the coffee and the legal labeling on it for 12 coffee brands, produced nationally. It was analyzed by 3 different Algerian labs.

According to the results; the incompliance was in the sugar percentage and in failure to mention the added substances and their percentages on the cover.

The analysis revealed that only 5 out of 12 brands contain an accepted and reasonable sugar percentage.

Zebdi clarified that the added substances might contain Acrylamide, which is a substance considered dangerous by the World Health Organization.

He also explained that the burning of sugar, which generates Acrylamide might cause cancer when consumed at a certain rate, highlighting that this substance is also found in potato chips and particularly in the grilled meat.


Posted by: Fred || 11/15/2018 00:00 || Comments || Link || E-Mail|| [6467 views] Top|| File under:
-Land of the Free
Calif. Man Pleads Guilty in Fatal Swatting Case, Faces 20+ Years in Prison
[KrebsOnSecurity] A California man who pleaded guilty Tuesday to causing dozens of swatting attacks — including a deadly incident in Kansas last year — now faces 20 or more years in prison.

Tyler Barriss, 25, went by the nickname SWAuTistic on Twitter, and reveled in perpetrating "swatting" attacks. These dangerous hoaxes involve making false claims to emergency responders about phony hostage situations or bomb threats, with the intention of prompting a heavily-armed police response to the location of the claimed incident.

On Dec. 28, 2017, Barriss placed a call from California to police in Wichita, Kansas, claiming that he was a local resident who'd just shot his father and was holding other family members hostage.

When Wichita officers responded to the address given by the caller — 1033 W. McCormick — they shot and killed 28-year-old Andrew Finch, a father of two who had done nothing wrong.

Barriss admitted setting that fatal swatting attack in motion after getting in the middle of a dispute between two Call of Duty gamers, 18-year-old Casey Viner from Ohio and Shane Gaskill, 20, from Wichita.

Viner allegedly asked Barriss to swat Gaskill. But when Gaskill noticed Barriss' Twitter account (@swattingaccount) suddenly following him online, he tried to deflect the attack. Barriss says Gaskill allegedly dared him to go ahead with the swat, but then gave Barriss an old home address, which was then being occupied by Finch's family.

Viner and Gaskill are awaiting trial. A more detailed account of their alleged dispute is told here.

According to the Justice Department, Barriss pleaded guilty to making hoax bomb threats in phone calls to the headquarters of the FBI and the Federal Communications Commission in Washington, D.C. He also made bomb threat and swatting calls from Los Angeles to emergency numbers in Ohio, New Hampshire, Nevada, Massachusetts, Illinois, Utah, Virginia, Texas, Arizona, Missouri, Maine, Pennsylvania, New Mexico, New York, Michigan, Florida and Canada.

U.S. Attorney Stephen McAllister said Barriss faces 20 years or more in prison. Barriss is due to be sentenced Jan. 30, 2019.

Many readers following this story over the past year have commented here that the officer who fired the shot which killed Andrew Finch should also face prosecution. However, the district attorney for the county that encompasses Wichita decided in April that the officer will not face charges, and will not be named because he isn't being charged with a crime.

Posted by: newc || 11/15/2018 00:00 || Comments || Link || E-Mail|| [6461 views] Top|| File under:
Afghanistan
Indian Ambassador inaugurates new projects in Bamyan province
A worthwhile investment, even if only to annoy Pakistan.

[KhaamaPress] Weds 11:40am - The Indian Ambassador to Afghanistan Vinay Kumar inaugurated new projects during his visit in central Bamyan province of Afghanistan.

The Indian Embassy in Kabul in a statement said Ambassador Vinay Kumar inaugurated an eight room school funded by Government of India on Tuesday.

The statement further added the Minister for Economy Dr. Mustafa Mastoor and Governor of Bamyan Muhammed Tahir Zahir had also participated in the inauguration ceremony in in Panjab district of Bamyan Province.

In the meantime, Ambassador Vinay Kunar, Minister of Economy Dr. Mustafa Mastoor, and Governor of Bamyan Mohammed Tahir Zahir and Deputy Minister for Higher Education laid the foundation stone for a Male Dormitory to be constructed in Bamyan University with the assistance from Government of India.

India has played a major role in the reconstruction of Afghanistan since the fall of the Taliban
...Arabic for students...
regime and has invested over $2 billion in various reconstruction and infrastructure projects.

The construction of the major Salma Dam, the new Afghan parliament building, Zaranj-Delaram highway, and some other projects are among the key investments India has done so far in the country.

The government of India pledged a fresh aid package of $1 billion to support the reconstruction projects in Afghanistan during a visit by President Mohammad Ashraf Ghani

...former chancellor of Kabul University, now president of Afghanistan. Before returning to Afghanistan in 2002 he was a scholar of political science and anthropology. He worked at the World Bank working on international development assistance. As Finance Minister of Afghanistan between July 2002 and December 2004, he led Afghanistan's attempted economic recovery until the Karzais stole all the money. ..
in late 2016.

Posted by: trailing wife || 11/15/2018 01:39 || Comments || Link || E-Mail|| [6520 views] Top|| File under:
Britain
May wins Cabinet backing for Brexit deal but pitfalls remain
[ENGLISH.ALARABIYA.NET] In a hard-won victory, British Prime Minister Theresa May on Wednesday persuaded her Cabinet to back a draft divorce agreement with the European Union

...the successor to the Holy Roman Empire, only without the Hapsburgs and the nifty uniforms and the dancing...


, a decision that triggers the final steps on the long and rocky road to Brexit.

But she still faces pitfalls and threats from her domestic opponents as she tries to navigate the UK's orderly exit from the EU.

May hailed the Cabinet decision as a "decisive step" toward finalizing the exit deal with the EU within days. It sets in motion an elaborate diplomatic choreography of statements and meetings.

EU chief negotiator Michel Barnier declared there had been "decisive progress" - the key phrase signaling EU leaders can convene a summit to approve the deal, probably later his month.

Crucially, Barnier said that "we have now found a solution together with the UK to avoid a hard border on the island of Ireland."

But the agreement, hammered out between UK and EU negotiators after 17 months of what Barnier called "very intensive" talks, infuriated pro-Brexit

politician

s in May's Conservative Party, who said it would leave

Britannia

a vassal state, bound to EU rules that it has no say in making.

Those "hard Brexit" voices include several ministers in May's Cabinet. Emerging from the five-hour meeting in 10 Downing St., May said the Cabinet talks had been "long, detailed and impassioned." She said there had been a "collective decision" to back the deal, though she did not say whether it was unanimous.

"I firmly believe, with my head and my heart, that this is a decision which is in the best interests of the United Kingdom," she said.

And in a warning to her opponents, May said the choice was between her deal, "or leave with no deal; or no Brexit at all."


Posted by: Fred || 11/15/2018 00:00 || Comments || Link || E-Mail|| [6463 views] Top|| File under:
Caribbean-Latin America
Video shows group climbing border fence
They're here! Some of them anyway. Video at link, they wouldn't let me copy the embed code. Folks, this is just down the road apiece from where I live.


[Fox5] SAN DIEGO -- People on the Mexican side of the border could be seen climbing the fence near Friendship Park Tuesday afternoon after part of the Central American migrant caravan arrived in Tijuana.

Several people scaled the fence and sat on top of it. A few jumped or crawled to openings in the fence onto U.S. soil but quickly ran back as Border Patrol agents approached.

Several border agents were seen patrolling the area in trucks, 4-wheelers, a helicopter and on horses.

The U.S. Border Patrol sent a news release stating it believes some of the people at the fence are from the caravan that's been traveling through Mexico from Honduras.
Posted by: Abu Uluque || 11/15/2018 00:00 || Comments || Link || E-Mail|| [6483 views] Top|| File under:
Europe
Austria says it will not expel any Russians over spy case
[AlAhram] Austria will not unilaterally expel any Russian diplomats in response to a case in which an Austrian army colonel is suspected of having spied for Moscow for 26 years, Chancellor Sebastian Kurz said on Wednesday.

The case, which was made public on Friday and is being investigated by prosecutors, is an embarrassment for Austria, arguably Russia's closest ally in the European Union

...the successor to the Holy Roman Empire, only without the Hapsburgs and the nifty uniforms and the dancing...


While most EU countries kicked out one or more Russian diplomats over the poisoning of former Russian spy Sergei Skripal and his daughter in

Britannia

in March, Austria has hosted President Vladimir Putin

...President-for-Life of Russia. He gets along well with other presidents for life. He is credited with bringing political stability and re-establishing something like the rule of law, which occasionally results in somebody dropping dead from poisoning by polonium or other interesting substance. Under Putin, a new group of business magnates controlling significant swathes of Russia's economy has emerged, all of whom have close personal ties to him. The old bunch, without close personal ties to Putin, are in jail or in exile or dead from poisoning by polonium or other interesting substances...
twice since that nerve agent attack, including at its foreign minister's wedding.

"There will be no unilateral action by Austria in that direction," Kurz told a news conference after a weekly cabinet meeting when asked if Austria would eject any Russians.

Kurz has cited his country's tradition of neutrality as a reason for not expelling any Russian officials over the Skripal case, even though Vienna is a major diplomatic centre where more than 100 Russian diplomats are posted.

"The relationship between Russia and the European Union is regularly discussed in European forums. That is where this debate belongs," said Kurz, adding that spying by any country was unacceptable.



Britannia

blames Russia for the Skripal poisoning. Moscow denies any involvement and has also said it knows nothing about the recently retired Austrian colonel accused of spying for it.

"This will of course not lead to an improvement in relations between the European Union and Russia. And yes, nevertheless we believe that fundamentally a channel for communication with Russia is important," Kurz said.
Posted by: trailing wife || 11/15/2018 00:00 || Comments || Link || E-Mail|| [6463 views] Top|| File under:
India-Pakistan
Pakistan likely to escape US censure due to Aasia's release
[DAWN] Pakistain may escape a new designation ‐ a serious violator of religious freedom ‐ thanks to the Supreme Court's decision to release Aasia Bibi, according to diplomatic sources.

In January, the US Commission on International Religious Freedom (USCIRF) recommended that Pakistain be designated as a "country of concern" because of its alleged "serious violations of religious freedom".

Although it's a long-standing USCIRF demand, the US State Department has never so designated Pakistain, but it does highlight the commission's findings in its annual reports on religious freedom.

In December last year, the State Department named Pakistain as the first, and only, country on its "Special Watch List", a new category created in 2016.

The report for this year complained that religious minorities in Pakistain continued to face attacks from

krazed killer

groups and society

on the lam

. It also noted that "abusive enforcement of the country's strict blasphemy laws result in the "suppression of rights for non-

Moslem

s, Shia and Ahmedis".

Tenzin Dorjee, the USCIRF chief, said: "The case of Asia Bibi illustrates the extent to which blasphemy laws can be exploited to target minority communities."


Posted by: Fred || 11/15/2018 00:00 || Comments || Link || E-Mail|| [6486 views] Top|| File under: Govt of Pakistan
Woman, minor daughter found dead hanging from a tree in Khanewal
[DAWN] A woman and her minor daughter were found hanging from a tree within the vicinity of the former's parent's house in a remote area of Khanewal district on Wednesday.

According to police, the 30-year-old woman and her 4-year-old daughter were strangled to death before their bodies were hung from the tree.

Homicide Sub Inspector Falak Sheer told DawnNewsTV that marks of fingers around necks of both the victims indicate that it was a murder and that the killer or killers hanged their bodies from the tree to portray the crime as a murder-and-suicide case.

The bodies have been moved to the tehsil headquarter hospital

for an appointment with Dr. Quincy

, he said, adding that a case will be filed after the post-mortem examination report is prepared.

Subsequently, police tossed in the slammer
... anything you say can and will be used against you, whether you say it or not...
the husband of the victim and said that he has confessed to killing both his wife and daughter.
Posted by: Fred || 11/15/2018 00:00 || Comments || Link || E-Mail|| [6462 views] Top|| File under:
Mother, two teenage daughters found dead in Lahore's Chan Shah graveyard
[DAWN] A woman and her two daughters were found dead in Chan Shah graveyard in the Shah Bagh area of Lahore on Wednesday while a third girl, found in an injured state, was shifted to a hospital, said the City Superintendent of Police (SP) Maaz Zafar.

SP Zafar said that the two girls killed were between the ages of 13 and 15 years.

A statement from the injured girl, also a teenager, will be recorded once she is stable, the SP said.

Punjab Chief Minister Usman Buzdar has taken notice of the incident and sought a report from the police.

According to SP Zafar, the station house officer (SHO) and the deputy superintendent of police (DSP) were at the site of the incident and an investigation was underway.

The police official told DawnNewsTV that the woman's husband ‐ who had married six times ‐ was killed 15 days ago in Sheikhupura. He added that two of his former wives had confessed to his murder.

Based on initial investigation, the police said that the mother and her daughters had been killed over a family dispute.


Posted by: Fred || 11/15/2018 00:00 || Comments || Link || E-Mail|| [6476 views] Top|| File under:
Sri Lanka
Sri Lanka parliament votes against Rajapakse
[DAWN] Sri Lanka's parliament passed a motion of no-confidence in the controversially appointed government of Mahinda Rajapakse on Wednesday, a day after the Supreme Court overturned a presidential decree dissolving the legislature.

Speaker Karu Jayasuriya ruled that a majority of the 225-member assembly supported a no-confidence motion against Rajapakse who was made prime minister on October 26 in place of Ranil Wickremesinghe.

The result does not automatically mean that Wickremesinghe, whose party is the biggest in parliament, has won the constitutional showdown.

President Maithripala Sirisena retains the power to choose the next prime minister.


Posted by: Fred || 11/15/2018 00:00 || Comments || Link || E-Mail|| [6483 views] Top|| File under:
Who's in the News
32
[untagged]
5
Islamic State
4
Taliban
3
Sublime Porte
3
Moslem Colonists
3
Govt of Saudi Arabia
3
Hamas
2
Houthis
2
TTP
1
Maute group (IS)
1
Govt of Pakistan
1
Boko Haram (ISIS)
1
Govt of Iran
1
Muslim Brotherhood
Bookmark
E-Mail Me
The Classics
The O Club
Rantburg Store
The Bloids
The Never-ending Story
Thugburg
Gulf War I
The Way We Were
Bio
Merry-Go-Blog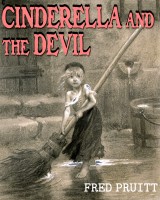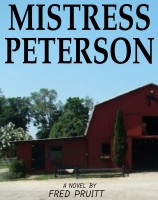 On Sale now!


A multi-volume chronology and reference guide set detailing three years of the Mexican Drug War between 2010 and 2012.

Rantburg.com and borderlandbeat.com correspondent and author Chris Covert presents his first non-fiction work detailing the drug and gang related violence in Mexico.

Chris gives us Mexican press dispatches of drug and gang war violence over three years, presented in a multi volume set intended to chronicle the death, violence and mayhem which has dominated Mexico for six years.
Click here for more information


Meet the Mods
In no particular order...


Steve White
Seafarious
Pappy
lotp
Scooter McGruder
john frum
tu3031
badanov
sherry
ryuge
GolfBravoUSMC
Bright Pebbles
trailing wife
Gloria
Fred
Besoeker
Glenmore
Frank G
3dc
Skidmark
Alaska Paul



Better than the average link...



Rantburg was assembled from recycled algorithms in the United States of America. No trees were destroyed in the production of this weblog. We did hurt some, though. Sorry.
3.87.250.158

Help keep the Burg running! Paypal: