-Lurid Crime Tales-
Services for Hoover, Alabama resident Emantic Fitzgerald Bradford, Jr., announced soon
[Breitbart] A good guy with a gun shot and killed an attacker at an Alabama mall "within seconds" of that attacker shooting and wounding two people.

WVTM reports that the good guy, a Hoover, Alabama, police officer, shot the gunman, who was then pronounced dead at the scene.


"He was a good boy, kind to his Moms. Turning his life around"


The incident occurred at Riverchase Galleria.


Public Service Homicide (PSH) suspected.


Hoover Police Chief Nick Derzis said, "From the time that shooting took place, they engaged and it was safe within seconds that it happened. You don't see that too often. So very, very proud of that."

Hoover Mayor Frank Brocato said, "Unfortunately, an individual lost his life. Unfortunately, one of our police officers had to engage that individual. He did so as a professional. He did so at the risk of his own life. But he stepped in to protect thousands, and I'm grateful for that."

WBRC reports that the incident occurred around 9:30 pm on Thanksgiving night. That 21-year-old Emantic Fitzgerald Bradford, Jr., who is now deceased, shot an 18-year-old twice following a physical confrontation. Bradford also shot a 12-year-old girl. The 18-year-old is in serious condition and WBRC indicates the female is "alert" and "talking."
Posted by: Besoeker || 11/24/2018 08:30 || Comments || Link || E-Mail|| [267 views] Top|| File under:
-Short Attention Span Theater-
Delta passenger reportedly asked Jews to 'raise their hands
Pre-Thanksgiving travel was even more stressful than usual for passengers aboard one flight to Atlanta. Police arrested a Delta airlines passenger on Wednesday after passengers reported that he was causing a disturbance on the plane.

A video posted to Twitter showed the man, identified by police as David Toaff, struggling with three officers in the airport who eventually arrested him. In the video, Toaff was seen yelling "I'm not a bad person" and that there was a "white guy with blue eyes and he was just like Trump ‐ he's a Nazi!"


Sounds like someone's mental problems are aggravated by the stress of flying these days.


t's possible that Toaff is Jewish. In the video where he is shown with police, he appeared to be wearing a Jewish prayer shawl, as HuffPost notes. Toaff did not immediately return Yahoo Lifestyle's request for comment, but a friend wrote on social media that Toaff is "a religious Jew."


Maybe a little too religious at times ....


"Preliminary information indicates that while in flight to Atlanta from Washington D.C. a male was yelling, asking Jewish people on board to identify themselves and making remarks about bombings to passengers aboard the aircraft," the Atlanta police said in a statement provided to Yahoo Lifestyle.


Bombings, not having a bomb I suppose.


The passenger who posted the video on Twitter said that the man asked Jews to "raise their hands" so he could "identify them," claiming that he went on "an anti-Semitic tirade."


Not at all, but thanks for keeping an eye out.


Delta confirmed in a statement that local law enforcement met Flight 1822 in Atlanta "due to a customer's behavior onboard the flight," but didn't give any further details. 

When the flight arrived in Atlanta, Toaff, 37, "continued the disturbance" and "refused to cooperate with officers' repeated requests to calm down," according to the police. He was charged with obstruction and disorderly conduct. "Incredible work by Atlanta police," a witness who took the video wrote on Twitter. 


Actually it's good work and sort of what I would expect in the situation.


But while some appeared to think that Toaff's tirade on the plane was anti-Semitic, friends ‐ and others on Twitter ‐ are pushing back to suggest that his words had been misinterpreted. An online commenter who claimed to know Toaff wrote on Twitter that he was probably looking for a "minyan" of 10 Jews on the flight so he could say prayers. "I know this man. He's a religious Jew and not anti-Semitic in any way," this commenter wrote. 

Others suggested that mental illness might be the potential cause of the outburst. "I personally know David Toaff very well. I grew up with him and we were close friends in the Main Line outside Philadelphia," wrote a Twitter user named Jascha Rubin. "He has bipolar depression and clearly is having a manic episode on this video. Dale9 and all the news outlets have jumped to unfair conclusions."


Aaand that's what I expect from the news media and a certain half of the population, too.


Another man, one does not appear to know Toaff, also weighed in. "Jordan I actually don't see an antiemetic rant. I see an Ill young man in the throws of a manic or schizophrenic break," wrote Louis M. Profeta. "But I'm just a simple ER doc who sees this every day. You didn't film social injustice you filmed someone's child's illness for the world to gawk at. Shame."


When a Jew has a mental breakdown jew breakdown he says he is terrified and worries about being bombed. When a Muslim had a mental breakdown he way too often gets SJS and tries to kill every kufir in sight.


Toaff lives in Washington D.C., according to his Facebook page. He recently posted a painting his father made of the Old City in Jerusalem, and shared an article about the Pittsburgh synagogue shooting during which 11 people were killed last month. He could not be reached for comment. 


Give the guy some time to get back on his feet.
Posted by: gorb || 11/24/2018 12:25 || Comments || Link || E-Mail|| [344 views] Top|| File under:
Teddy's Bigger Burgers in Mapunapuna shutters store
[Vegas Journal Review] HONOLULU ‐ A Hawaii-based burger chain has closed a Honolulu restaurant for cleaning after a video posted to social media appeared to show a rat being cooked on the grill.

Teddy's Bigger Burgers has closed the Mapunapuna location and fired two employees who appeared in the Snapchat video.

"We are horrified that a former teenage employee would conduct themselves in that way and make such a video of which we are investigating its authenticity," said Richard Stula, the president of Teddy's Bigger Burgers.

The company initiated a "complete sanitization" and is replacing equipment and utensils at the fast-food restaurant after the video was shared with them several days ago, Stula said in the statement.

"We will then send a corporate team in to inspect and complete a thorough audit of the location before it is allowed to re-open," Stula said.
Posted by: Besoeker || 11/24/2018 03:05 || Comments || Link || E-Mail|| [349 views] Top|| File under:
Arabia
UAE to consider 'clemency' for convicted Briton
[DAWN] The ambassador of the United Arab Emirates in London said on Friday his government is studying whether to grant clemency to a convicted British academic sentenced to life in prison for espionage.

Ambassador Sulaiman Hamid Al­­m­azroui said that academic Matthew Hedges' family has requested cleme­n­­cy and the government is considering it.

He said the espionage case against the 31-year-old Hedges "was an extre­mely serious case" and that he had been convicted based on "compelling evidence" after a full and fair judicial process.

"The crimes Mr Hedges was accused of are extremely serious. For the UAE, like all countries, protecting our national security must be our first priority," he said.

The ambassador denied claims that Hedges received only a brief court hearing before being convicted on very serious charges and said the British academic had proper legal representation in court.

The ambassador says he has met with British officials to discuss the case, which has threatened close ties between the two friendly countries.

Hedges is a PhD student who was tossed in the calaboose
Please don't kill me!
on May 5 at Dubai Airport after a research trip to the UAE.


Posted by: Fred || 11/24/2018 00:34 || Comments || Link || E-Mail|| [115 views] Top|| File under:
KSA Dismisses Sexual Harassment Reports as 'Baseless'
[An Nahar] Soddy Arabia


...a kingdom taking up the bulk of the Arabian peninsula. Its primary economic activity involves exporting oil and soaking Islamic rubes on the annual hajj pilgrimage. The country supports a large number of princes in whatcha might call princely splendor. When the oil runs out the rest of the world is going to kick sand in the Soddy national face...


dismissed Friday as "baseless" reports that detained activists, including women, faced sexual harassment and torture during interrogation.

"These recent reports by Amnesia Amnesty International and Human Rights Watch are baseless," the kingdom said in a statement.

The government said that it "strongly denies" the accusations that are "simply wrong."

The activists, held since May in Dhahban prison on the western Red Sea coast, have faced repeated electrocution and flogging, leaving some of them unable to stand or walk, Amnesia Amnesty International said on Tuesday, citing three separate testimonies.

At least one activist was made to hang from a ceiling, Amnesty added.

In addition to the torture, at least three women activists also endured "forcible kissing and hugging", Human Rights Watch said in a separate statement also on Tuesday.

The reports came as Saudi Arabia faces intense global criticism over the killing of insider-turned-critic Jamal Khashoggi in its Istanbul consulate on October 2, which tipped the kingdom into one of its worst crises.

More than a dozen activists were locked away
I ain't sayin' nuttin' widdout me mout'piece!
in May -- just before the historic lifting of a decades-long ban on women drivers the following month.

Many of them were accused of undermining security and aiding enemies of the state. Some were subsequently released.


Posted by: Fred || 11/24/2018 00:00 || Comments || Link || E-Mail|| [189 views] Top|| File under: Govt of Saudi Arabia
Britain
UK Releases New Clips of Russian Nerve Agent Attack Suspects
[An Nahar] British police have released CCTV footage of two suspected Russian intelligence agents walking toward Sergei Skripal's home on the day of the former spy's poisoning with a nerve agent.

The clips show the Russians -- known by the aliases Alexander Petrov and Ruslan Boshirov -- appearing to take photographs on their arrival in the English city of Salisbury on March 4.

Skripal and his daughter Yulia were found slumped unconscious on a park bench that same afternoon.

British police believe they were poisoned by a Soviet-era nerve agent called Novichok designed by Moscow specifically to conduct

liquidation

s abroad.

Russia denies that the two men are members of its GRU military intelligence service. It also says the Novichok could have come from a nearby British or some other laboratory.

Nick Bailey, a British police officer who searched Skripal's home after the father and daughter were found, was also exposed to the nerve agent and spent weeks in hospital.

In an interview with the BBC Panorama program on Thursday, Bailey said he knew something was wrong when his "pupils were like pin pricks" and he became "quite sweaty and hot."

"Knowing how the other two (the Skripals) were or how badly they'd been affected by it, I was petrified," said Bailey.

He said the substance could have killed "thousands" of people.

Kremlin

front man

Dmitry Peskov on Friday repeated Russia's denials and said

Britannia

had refused Moscow's offer to assist in the investigation.


Posted by: Fred || 11/24/2018 00:00 || Comments || Link || E-Mail|| [128 views] Top|| File under:
Caucasus/Russia/Central Asia
Russia, stung by intelligence leaks, plans to tighten data protection
[AlAhram] Russia has drawn up draft legislation aimed at stopping leaks of personal information from state agencies, a step that follows publication of details of Russians allegedly involved in clandestine intelligence operations abroad.

The bill, produced by Russia's communications ministry, bars unauthorized people from creating and publishing databases of personal data drawn from official sources, and fines anyone violating that rule.

It also requires that state agencies setting up systems for handling personal data consult with the Federal Security Service


... the successor to the KGB...


, Russia's main domestic intelligence agency.

The communications ministry did not respond to a request for comment from

Rooters

.

The bill, published late on Thursday, says it is in response to a 2017 instruction from President Vladimir Putin

...President-for-Life of Russia. He gets along well with other presidents for life. He is credited with bringing political stability and re-establishing something like the rule of law, which occasionally results in somebody dropping dead from poisoning by polonium or other interesting substance. Under Putin, a new group of business magnates controlling significant swathes of Russia's economy has emerged, all of whom have close personal ties to him. The old bunch, without close personal ties to Putin, are in jail or in exile or dead from poisoning by polonium or other interesting substances...
and makes no mention of the spate of leaks.

However,


you can observe a lot just by watching...


Russian authorities have been embarrassed by leaks about two men

Britannia

alleges were Russian intelligence agents who used a nerve agent to poison former spy Sergei Skripal and his daughter. Russia denies involvement.

The two men told Russian television they were innocent tourists who went to the English city of Salisbury, where Skripal was living, to view its cathedral.

But the Bellingcat investigative journalism website, drawing on leaked passport information, identified the two as officers with Russia's GRU military intelligence agency.

In a separate case, a Russian accused in a U.S. indictment of conducting cyber attacks around the world was traced, via leaked official databases, to an address in Moscow that Washington says is a base for Russian military intelligence.

The legislation, comprising two draft laws and a draft government resolution, has been published for a 30-day period of public consultation, after which it will be submitted to parliament and the government for approval.

Russia has an active black market in illegal databases compiled using confidential information stolen from state-run registries. The data includes passport details, addresses, car registrations, flight manifests and even tax returns.

Releasing personal data in this way is already illegal under existing legislation, but Russian authorities have struggled to stamp out the practice. Many of the databases are openly available on the Internet.
Posted by: trailing wife || 11/24/2018 00:40 || Comments || Link || E-Mail|| [297 views] Top|| File under:
China-Japan-Koreas
Beijing Debuts Plan to Monitor Behavior of Every Resident by End of 2020
[Breitbart] Beijing announced an "action plan" this week for monitoring residents' behavior, adding that the city expects to have its social credit system fully implemented by the end of 2020.

Beijing plans to reward and punish its residents based on data that will be collected from various departments monitoring citizens' social behavior, according to a detailed "action plan" posted on Monday to the city's municipal website.

By the beginning of 2020, the announcement declares, China's capital city will have all residents officially locked into the permanent surveillance program, part of a broader effort to have every Chinese citizen rated on a "social credit system" decreeing what public services a person can use based on their obedience to laws and loyalty to the communist regime.

The government will use the data collected to assess citizens' behavior to decide if an individual is law-abiding and "trustworthy" to the Communist Party.

Residents who behave properly in the eyes of the Chinese government will receive high credit scores, while residents who misbehave will receive low scores, causing them to lead more difficult lives.

"Efforts will be made to build a market supervision mechanism with corporate credit as the core," states Beijing's municipal website, adding that it will explore the implementation of what it calls "the personal integrity project," which will utilize residents' credit scores for "market access, public services, tourism," and "fields such as entrepreneurship and job hunting."

Higher scores can also open the "green channel," which will expedite residents' applications for higher quality "education and medical resources."

"Those who violate the law and lose trust will pay a heavy price," adds the government website, stating that it will "improve the blacklist system" and that residents will find themselves "limited everywhere, and difficult to move" if they are deemed untrustworthy by the Communists in control.

Posted by: Besoeker || 11/24/2018 06:03 || Comments || Link || E-Mail|| [232 views] Top|| File under:
China Hopes for Trade War Solution at G20 Xi-Trump Talks
[An Nahar] China said Friday it hopes U.S. President Donald Trump


...New York real estate developer, described by Dems as illiterate, racist, misogynistic, and what ever other unpleasant descriptions they can think of, elected by the rest of us as 45th President of the United States...


and Chinese leader Xi Jinping can find a solution to the trade war when they meet at the G20 summit next week.

The talks in Argentina


...a country located on the other side of the Deep South. It is covered with Pampers and inhabited by Grouchos, who dance the Tangle. They used to have some islands called the Malvinas located where the Falklands are now. They're not supposed to cry for Evita...


come as the two countries have failed to reach any agreement to resolve a dispute that escalated after Trump slapped huge tariffs on Chinese goods, prompting tit-for-tat responses.

"We hope that both sides can work together on the basis of mutual respect, balance, honesty, and mutual benefit and finally find a solution to solve the problem," Wang Shouwen, Chinese vice minister of commerce, said at a press briefing in Beijing.

Wang said global trade faces a "complex situation", with "unilateralism and protectionism on the rise" creating uncertainty for economic development.

China hopes the G20 will uphold its backing of multilateralism at the summit, which will take place from November 30 to December 1 in Buenos Aires.

Beijing also backs reform of the World Trade Organization to enhance its authority and effectiveness, he said.

Trump said Thursday he was "very prepared" for the meeting with Xi.

Washington has threatened to toughen measures even further if the issue is not resolved before January.

"China wants to make a deal. If we can make a deal, we will," Trump said.

The United States has imposed punitive tariffs on Chinese goods worth $250 billion per year. In retaliation, China imposed tariffs on $110 billion of U.S. goods.

Earlier this month, Xi and Trump discussed the U.S.-China trade conflict, as well as
North Korea's nuclear program, during a phone conversation that Trump called "very good."

Xi said he was "very happy" to talk to Trump again.
Posted by: Fred || 11/24/2018 00:00 || Comments || Link || E-Mail|| [268 views] Top|| File under: Commies
Economy
Energy Firms Track Plunge in Oil, Asia Markets Temper Losses
I'm in Oklahoma City right now. I saw gas at $1.979. Bad for oil workers, good for drivers.
[An Nahar] Energy companies suffered further losses on Wednesday following a collapse in oil prices while most Asian markets fell, but with the sharp losses witnessed in the morning being tempered.

Nissan recovered marginally after

La Belle France

and Japan sought to reassure on the future of its tie-up with Renault following the arrest of head Carlos Ghosn on Monday, although Mitsubishi extended its drop.

While investors in all sectors are essentially in selling mode of late, firms linked to the oil industry are among the worst hit as the price of crude continues to plunge on concerns about demand and high production.

The commodity took another battering on Tuesday, with both main contracts down more than six percent following another Wall Street sell-off and as traders fret that Soddy Arabia


...a kingdom taking up the bulk of the Arabian peninsula. Its primary economic activity involves exporting oil and soaking Islamic rubes on the annual hajj pilgrimage. The country supports a large number of princes in whatcha might call princely splendor. When the oil runs out the rest of the world is going to kick sand in the Soddy national face...


might not deliver on planned production cuts.

Donald Trump


...New York real estate developer, described by Dems as illiterate, racist, misogynistic, and what ever other unpleasant descriptions they can think of, elected by the rest of us as 45th President of the United States...


's support for Riyadh in the case of murdered journalist Jamal Khashoggi has been taken by some observers as a move to prevent them from lowering output at the December meeting of OPEC and non-OPEC members.

"At the heart of the matter is the lack of market respect for OPEC rhetoric regarding deep production cuts, (which) have been ignored as the market now questions if the projected reduction would be entirely sufficient to rebalance markets given the expected glut in the first quarter," said Stephen Innes, head of Asia-Pacific trade at OANDA.

Adding to the dour mood is the China-US trade war -- which shows no signs of easing just a week before Trump and China's Xi Jinping are due to meet -- as well as US waivers on buying Iranian oil and a slowing global economy.

Crude prices have plunged almost 30 percent from their four-year highs touched at the start of October.

Brent and WTI rose Wednesday but regional energy shares fell. Hong Kong-listed CNOOC lost more than three percent, while PetroChina and Sinopec were more than one percent off. Inpex dived 3.3 percent in Tokyo and Woodside Petroleum lost 2.1 percent in Sydney.


Posted by: Fred || 11/24/2018 00:00 || Comments || Link || E-Mail|| [316 views] Top|| File under:
Europe
Gibraltar Rocks Final Stages of Brexit Negotiation
[An Nahar] Preparations for a summit to endorse

Britannia

's deal to quit the European Union

...the successor to the Holy Roman Empire, only without the Hapsburgs and the nifty uniforms and the dancing...


risked running aground on the rock of Gibraltar on Friday, as Spain defended its veto over the fate of the tiny territory.



Britannia

's Prime Minister Theresa May and leaders of the other 27 EU member states are to meet Sunday to approve their divorce agreement and set a course for negotiating their future post-Brexit relationship.

But Spanish officials emerged from talks on Friday warning that Prime Minister Pedro Sanchez might not attend if London does not put in writing a promise that no future accord on EU relations involving Gibraltar will be signed without Madrid's specific assent.

"We have demanded that it be published by the British authorities before the European Council on Sunday," Luis Marco Aguiriano Nalda, state secretary for European affairs, told

news hound

s in Brussels.

Both British and EU negotiators said that the withdrawal agreement itself would not change at this stage, but in London a

front man

for Number 10 had earlier said: "We will work with the governments of Gibraltar and Spain on our future relationship."

It was not immediately clear if this promise would be enough to shift the logjam. In legal terms, Spain's disapproval would not halt the divorce settlement, but would embarrass EU leaders keen to show that the 27 remain united despite Brexit tensions.

And, as Aguiriano noted, any final relationship negotiated between London and Brussels after Brexit day on March 29 would eventually have to be approved by all remaining member states -- giving Spain a de facto veto further down the line.

May is due in Brussels on Saturday to see EU Commission president Jean-Claude Juncker, but diplomats told AFP that no more substantive negotiations would take place and that Sunday's summit would simply see leaders sign off on the fruit of 17 months of dialogue.


Posted by: Fred || 11/24/2018 00:00 || Comments || Link || E-Mail|| [289 views] Top|| File under:
India-Pakistan
Dozens killed in the name of honour in Balochistan, says report
[DAWN] Around 50 people, including 30 women, have been killed by their relatives in the name of honour in Balochistan


...the Pak province bordering Kandahar and Uruzgun provinces in Afghanistan and Sistan Baluchistan in Iran. Its native Baloch propulation is being displaced by Pashtuns and Punjabis and they aren't happy about it...


this year so far. Nasirabad division tops the list in the number of killings.

The Aurat Foundation ‐ a non-governmental organization ‐ working for protection of the rights of women, disclosed the information in its annual report, unveiled by its programme officer Muhammad Ashfaq Mengal at a

presser

here on Friday.

"All these victims were deprived of their lives by their close relatives, including husbands, brothers and other relatives in the name of so-called honour and small family feuds," he said. He added that all these cases were registered in different

cop shoppe

s in Nasirabad and other towns and cities.

He said that the foundation's report was based on the incidents reported. He added that the number of honour killing cases could be much higher because many incidents were not reported.

Mr Mengal further disclosed that at least 17 women

did away with himself

over small family disputes in the province while 29 people were tortured including 21 women.
Posted by: Fred || 11/24/2018 00:30 || Comments || Link || E-Mail|| [103 views] Top|| File under:
Science & Technology
The Pentagon's Push to Program Everyone's Soldiers' Brains
[Defense One] DARPA's developing capabilities still hover at or near a proof-of-concept stage. But that's close enough to have drawn investment from some of the world's richest corporations.

I. Who Could Object?


Certainly not the people at DARPA or the ruling oligarchy.


"Tonight I would like to share with you an idea that I am extremely passionate about," the young man said. His long black hair was swept back like a rock star's, or a gangster's. "Think about this," he continued. "Throughout all human history, the way that we have expressed our intent, the way we have expressed our goals, the way we have expressed our desires, has been limited by our bodies." When he inhaled, his rib cage expanded and filled out the fabric of his shirt. Gesturing toward his body, he said, "We are born into this world with this. Whatever nature or luck has given us."

His speech then took a turn: "Now, we've had a lot of interesting tools over the years, but fundamentally the way that we work with those tools is through our bodies." Then a further turn: "Here's a situation that I know all of you know very well‐your frustration with your smartphones, right? This is another tool, right? And we are still communicating with these tools through our bodies."

And then it made a leap: "I would claim to you that these tools are not so smart. And maybe one of the reasons why they're not so smart is because they're not connected to our brains. Maybe if we could hook those devices into our brains, they could have some idea of what our goals are, what our intent is, and what our frustration is."


But, but, but I thought AI was the problem, the threat.


So began "Beyond Bionics," a talk by Justin C. Sanchez, then an associate professor of biomedical engineering and neuroscience at the University of Miami, and a faculty member of the Miami Project to Cure Paralysis. He was speaking at a tedx conference in Florida in 2012. What lies beyond bionics? Sanchez described his work as trying to "understand the neural code," which would involve putting "very fine microwire electrodes"‐the diameter of a human hair‐"into the brain." When we do that, he said, we would be able to "listen in to the music of the brain" and "listen in to what somebody's motor intent might be" and get a glimpse of "your goals and your rewards" and then "start to understand how the brain encodes behavior."


He explained, "With all of this knowledge, what we're trying to do is build new medical devices, new implantable chips for the body that can be encoded or programmed with all of these different aspects. Now, you may be wondering, what are we going to do with those chips? Well, the first recipients of these kinds of technologies will be the paralyzed. It would make me so happy by the end of my career if I could help get somebody out of their wheelchair."


Sanchez went on, "The people that we are trying to help should never be imprisoned by their bodies. And today we can design technologies that can help liberate them from that. I'm truly inspired by that. It drives me every day when I wake up and get out of bed. Thank you so much." He blew a kiss to the audience.


Invasion of the Monopines! Coming to a community near you.


The mission is to make human beings something other than what we are, with powers beyond the ones we're born with.

If you liked this article, you may also like: Beijing Debuts Plan to Monitor Behavior of Every Resident by End of 2020
Posted by: Besoeker || 11/24/2018 06:23 || Comments || Link || E-Mail|| [251 views] Top|| File under:
The International Space Station is infested with mysterious and potentially dangerous space bugs
[METRO.CO.UK] Scientists have discovered a thriving ecosystem of 'infectious organisms' aboard the International Space Station. A Nasa team found five different varieties of Enterobacter, which are similar to bugs found in hospitals down here on Earth. The toilet of the orbiting space base was one of the main sites of infection along with the exercise area. Researchers calculated that there is a '79% probability that they may potentially cause disease', although analysis has only been carried out on dead samples at this stage so this risk could prove to be higher or lower following further research.

Posted by: Fred || 11/24/2018 00:15 || Comments || Link || E-Mail|| [423 views] Top|| File under:
Sri Lanka
Rajapakse critics win control of parliament panel
[DAWN] Lawmakers opposed to disputed Prime Minister Mahinda Rajapakse won control of a key committee setting parliament's agenda during a vote on Friday that dealt a severe blow to his leadership.

Sri Lanka has been in a political crisis since Oct 26 when the president abruptly fired Prime Minister Ranil Wickremesinghe and appointed Rajapakse. Both claim to be the legitimate officeholder, with Wickremesinghe saying he has majority support in parliament and his firing was invalid.

Last week, Speaker Karu Jayasuriya announced Sri Lanka had no prime minister or government after parliament passed no-confidence motions against Rajapakse. Both Sirisena and Rajapakse have refused to accept the results of the motions, saying proper procedures were not followed.

When parliament was convened on Friday, Jayasuriya announced the members of the Parliament Selection Committee as seven Rajapakse opponents and five supporters.

Lawmakers backing Rajapakse refused to accept the list, arguing that they run the government and therefore should have the majority on the committee according to parliamentary traditions.

Opponents of Rajapakse said they should control the committee because they have a majority in parliament and they requested a vote.

Before the vote was taken, Wimal Weerawansa, a

politician

supporting Rajapakse, accused Jayasuriya of violating the parliamentary traditions and being partial to Wickremesinghe. Jayasuriya was elected to parliament from Wickremesinghe's United National Party "If you don't accept the prime minister and the Cabinet of ministers, we also don't accept you as the speaker of this parliament," Weerawansa said, before walking out with others supporting Rajapakse.


Posted by: Fred || 11/24/2018 00:33 || Comments || Link || E-Mail|| [132 views] Top|| File under:
Syria-Lebanon-Iran
RPGs, Machineguns Used in Nahle Inheritance Dispute
[An Nahar] Medium-caliber weapons were used Friday as a dispute between two men erupted into an armed clash in the Bekaa area of Nahle, media reports said.

"A dispute over inheritance between two men from the Faitrouni family escalated into a

shootout

involving the use of machineguns and rocket-propelled grenades on Nahle's road," MTV reported, quoting security sources.

No one was hurt in the incident according to the TV network.
Posted by: Fred || 11/24/2018 00:00 || Comments || Link || E-Mail|| [138 views] Top|| File under:
Who's in the News
28
[untagged]
4
Govt of Pakistan
3
Hamas
3
Commies
3
Sublime Porte
2
Taliban
1
Arab Spring
1
Govt of Saudi Arabia
1
Govt of Syria
1
al-Shabaab (AQ)
1
Hezbollah
1
Govt of Iraq
1
Islamic State
1
Jamaat-e-Islami
1
Moslem Colonists
1
Narcos
1
Boko Haram (ISIS)
1
Houthis
Bookmark
E-Mail Me
The Classics
The O Club
Rantburg Store
The Bloids
The Never-ending Story
Thugburg
Gulf War I
The Way We Were
Bio
Merry-Go-Blog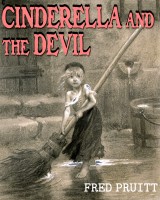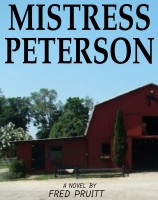 On Sale now!


A multi-volume chronology and reference guide set detailing three years of the Mexican Drug War between 2010 and 2012.

Rantburg.com and borderlandbeat.com correspondent and author Chris Covert presents his first non-fiction work detailing the drug and gang related violence in Mexico.

Chris gives us Mexican press dispatches of drug and gang war violence over three years, presented in a multi volume set intended to chronicle the death, violence and mayhem which has dominated Mexico for six years.
Click here for more information


Meet the Mods
In no particular order...


Steve White
Seafarious
Pappy
lotp
Scooter McGruder
john frum
tu3031
badanov
sherry
ryuge
GolfBravoUSMC
Bright Pebbles
trailing wife
Gloria
Fred
Besoeker
Glenmore
Frank G
3dc
Skidmark
Alaska Paul



Better than the average link...



Rantburg was assembled from recycled algorithms in the United States of America. No trees were destroyed in the production of this weblog. We did hurt some, though. Sorry.
18.215.33.158