-Lurid Crime Tales-
Wedding photographer arrested for having sex with guest, urinating on tree, party ruined, just ruined!
[NYPOST] A wedding photographer who moonlights as a swimsuit model was incarcerated
Maw! They're comin' to get me, Maw!
Saturday after having sex with a male guest and then urinating on a nearby tree, police said.

Katherine Leigh Mehta, 26, was arrested at The Springs Event Venue in Weatherford ‐ about 30 miles west of Fort Worth ‐ after an off-duty sheriff's deputy working as a security guard was alerted to Mehta having sex with a guest in a room at the Parker County event space, according to an arrest report obtained by the Fort Worth Star-Telegram.

Sheriff's officials said Mehta ‐ who also works as a model under the name Max McIntyre ‐ was confronted about the tryst and officers told her to leave. But she strolled up to a nearby fountain and began to yell.

Mehta continued walking to a tree on the property and urinated, according to the report. Cops arrested the sultry shutterbug, who threatened relatives of the officers as they led her to the back of a police cruiser, authorities said.

"Y'all families will be dead by Christmas, y'all's daughters are dead," she told deputies from the back seat. "My dad is going to find out about this and y'all are [expletive] dead. D-E-A-D."


On tumblr dot com there is a whole set of memes regarding dirty wedding photographers. They don't appear to be fantasies but rather an actual thing in subcultures. Can't say being married to a woman who wanted one for her wedding would be a good omen for the marriage. Seems to be right in there with the bride having a bachelorette party catered by "Dancing Bear".
Posted by: Fred || 11/28/2018 00:00 || Comments || Link || E-Mail|| [6460 views] Top|| File under:
German Sentenced to 14 Years for Dortmund Football Team Bus Bomb
[An Nahar]
A German man who launched a shrapnel bomb attack on the team bus of football club Borussia Dortmund in April 2017 to make money on the club's shares diving was on Tuesday sentenced to 14 years in jail.

A court in Dortmund found Sergej Wenergold, 29, guilty of 28 counts of attempted murder after he detonated three explosive devices while the bus was en route to the stadium for a Champions League game last year.

After an 11-month trial, the trained electrician, who was born in Russia, was also found guilty of causing an explosion and two counts of causing serious injury after the blasts wounded Spanish defender Marc Bartra and a police officer.


This article starring:
Borussia
Posted by: Fred || 11/28/2018 00:00 || Comments || Link || E-Mail|| [6460 views] Top|| File under:
Butler at my wedding molested me, gave me PTSD: Party ruined, simply ruined!
[NYPOST] A New Jersey bride and her husband are suing Sandals Resorts for $30 million, saying they booked their dream wedding at one of its properties in the Bahamas ‐ only to have her molested by the "butler'' assigned to them.

"This was a guy who came in and was assigned to them as a butler to make it a memorable wedding ‐ and indeed he did, but it is a ghastly memory for them,'' the couple's lawyer, John Nicholas Iannuzzi, told The Post.

The bride, Ashley Reid, 32, of Red Bank, says she was fast asleep in the bedroom of the couple's suite around 2 a.m. April 15, 2016, following a welcome party for 70 guests on the eve of their wedding.

Her soon-to-be husband, Jeffrey Pascarella, 32, was in the bathroom.

That's when the couple's Sandals-assigned personal valet, Moral Adderley, snuck into the room, according to the Manhattan Supreme Court suit.

"Something was prompting me to wake up, something was wrong," Reid told The Post. "As I started to wake myself up, I realized his hands were down my pants and I jumped out of bed.

"I screamed. He got up, he ran out of the room. I was just kind of disheveled and disoriented. I couldn't make sense of what just happened. I was in shock.''

Pascarella rushed out of the bathroom, made sure Reid was OK and then took off after Adderley.

The butler ‐ provided by Sandals as part of an extravagant wedding package that also included a pre-ceremony manicure and signature cocktails ‐ was tossed in the calaboose
Drop the rosco, Muggsy, or you're one with the ages!
after the couple gave statements to resort security and the police.

Resort officials assured Reid that Adderley had been terminated that evening and his work phone with contacts of clients taken away.

So she was horrified the next morning, when the manhandling manservant called her cell phone to take her breakfast order as if the assault had never occurred, she said.

Despite the terrifying wedding eve, the couple decided to go ahead with their nuptials.

"We had almost 70 people there. We couldn't disappoint them," Reid said.

But she said her wedding was hardly what she'd imagined.

"It was surreal. It just didn't feel like what you grow up imagining your whole life what your wedding would be like," she said.

A week later, Adderley pleaded guilty to indecent assault ‐ but only after the couple insisted on involving the police over the resort's objections, Pascarella claimed.


Posted by: Fred || 11/28/2018 00:00 || Comments || Link || E-Mail|| [6463 views] Top|| File under:
-Short Attention Span Theater-
Your Weekly East Boston MS-13 Gang Update
[Universal Hub] - A judge today sentenced MS-13 member Edwin "Sangriento" Gonzalez to life in federal prison for helping to butcher one teen on Constitution Beach in 2015 and a second teen five months later on Falcon Street because he thought they were members of a rival gang, the US Attorney's office reports.

According to court documents and the US Attorney's office, Gonzalez lured Wilson Martinez, 15, to Constitution Beach in September, 2015, by pretending to be a girl on Facebook. Once he arrived, Gonzalez and other members of the Molinos Locos Salvatrucha stabbed him 33 times and smashed his head repeatedly with rocks.
Posted by: Raj || 11/28/2018 10:00 || Comments || Link || E-Mail|| [6468 views] Top|| File under: Maute group (IS)
-Signs, Portents, and the Weather-
Dead Fish to Power Norwegian Cruise Liners
[An Nahar] Norwegian cruise operator Hurtigruten plans to use dead fish to power some of its ships, it said on Monday, as it seeks to reduce its pollution and climate change impact.

Leftover dead fish from Norway's large fishing industry will be mixed with other organic waste to make a liquefied biogas to be used instead of heavy fuel oil, said Hurtigruten, which runs cruises to the Arctic and Antarctica, among other locations.

"What others see as a problem, we see as a resource and a solution," the company's chief executive Daniel Skjeldam said.

"By introducing biogas as fuel for cruise ships, Hurtigruten will be the first cruise company to power ships with fossil-free fuel," he added.


Posted by: Fred || 11/28/2018 00:00 || Comments || Link || E-Mail|| [6466 views] Top|| File under:
Caucasus/Russia/Central Asia
Ukraine-Russia sea clash: Trump may cancel G20 Putin talks
[BBC] US President Donald Trump says he may cancel a meeting with Russian President Vladimir Putin following a maritime clash between Russia and Ukraine.

Mr Trump told the Washington Post he was waiting for a "full report" after Russian ships fired on and seized three Ukrainian boats on Sunday.

Ukraine described it as an "act of aggression" but Russia said the ships had illegally entered its waters.

Martial law has been imposed in parts of Ukraine, in an unprecedented move.

Meanwhile, the US has urged European states to do more to support Ukraine.

State department spokeswoman Heather Nauert said Washington wanted to see tougher enforcement of sanctions against Russia.

What did Donald Trump say?

Mr Trump and Mr Putin are due to meet on the sidelines of the G20 summit in Buenos Aires later this week.

However, Mr Trump told the Washington Post that the report coming from his national security team would be "very determinative".

"Maybe I won't have the meeting [with Mr Putin]. Maybe I won't even have the meeting. I don't like that aggression. I don't want that aggression at all," he said.

The two men are scheduled to discuss security, arms control, and issues in Ukraine and the Middle East when the summit convenes on Friday and Saturday, national security adviser John Bolton told reporters.

Posted by: Besoeker || 11/28/2018 03:29 || Comments || Link || E-Mail|| [6459 views] Top|| File under:
Europe
Germany offers to mediate between Russia and Ukraine
[DW] German Foreign Minister Heiko Maas has said Germany could mediate between Ukraine and Russia in the ongoing crisis in the Sea of Azov. But some critics in Germany are calling on Berlin to help Kyiv militarily.

Angela Merkel and various members of her Cabinet have appealed to both sides of the Ukraine-Russia conflict to de-escalate amid Ukraine's calls for more military support from Germany and NATO.

A major crisis in the four-year conflict was triggered on Sunday when Russia fired on and seized three Ukrainian navy ships entering the Sea of Azov through the Kerch Strait. Russia accused the crews of a border infraction, and the Russian intelligence agency FSB said the presence of intelligence officers on board, admitted by Ukraine, amounted to a "provocation."

The German chancellor phoned Vladimir Putin on Monday evening to emphasize the "necessity for de-escalation and dialogue," government spokesman Steffen Seibert said in a statement. For his part, the Russian president condemned Ukraine's "provocative behavior" and said he hoped Berlin could "influence" Ukraine to refrain from such actions in the future. Putin also expressed concern about Ukrainian President Petro Poroshenko's decision to impose martial law for 30 days.

Poroshenko warned on Tuesday of the threat of war as Russia had increased its military presence on the border: "I don't want anyone to think this is fun and games. Ukraine is under threat of full-scale war with Russia," he said during an interview on national television.

The tentative solution hashed out by Merkel and Putin, Seibert reported, was "an analysis of the incident with the participation of Russian and Ukrainian border-security experts." The two leaders agreed to consider this option.
Posted by: Besoeker || 11/28/2018 03:52 || Comments || Link || E-Mail|| [6477 views] Top|| File under:
Geneva confirms sexual abuse accusations against Tariq Ramadan
[ENGLISH.ALARABIYA.NET] A confidential report has been disclosed by a French-speaking Swiss private radio confirming sexual abuse allegations against Islamic Swiss scholar Tariq Ramadan.

Ramadan was barely out of prison on bail in

La Belle France

, where he faces rape charges, when he was caught up by his past as a former teacher in Switzerland


...home of the Helvetians, famous for cheese, watches, yodeling, and William Tell...


An investigation, commissioned by the government of Geneva to look into abuse in schools, focused mainly on the college des Coudriers and the college of Saussure where Ramadan taught French between 1984 and 2004.

A confidential report about the investigation, submitted to the Council of State on Oct. 31 last year, has just been disclosed by Radio Lac.

The

Sherlocks

, two former judges, heard about fifty people including four former students of Ramadan.

The report says that Ramadan "tried to seduce a 14-year-old student with no success, and he managed to have sexual relationships with the other three students aged between 15 and 18".

The report also stated that Ramadan individually invited each of his students, both boys and girls, to have lunch at a restaurant outside of the school.

Another student reported sexual molestations that took place in Ramadan's car.

The report pointed out that "the charismatic man's psychological influence and threats frequently appear in the different hearings".

This information is but a confirmation of the reports which were published by the Swiss press in November 2017.

Ramadan had then immediately declared his intention of filing a slander and defamation suit.

A year has gone by and he still did not proceeded with any suit.


Posted by: Fred || 11/28/2018 00:00 || Comments || Link || E-Mail|| [6464 views] Top|| File under: Muslim Brotherhood
Greece: Ajax fans injured by petrol bomb in Athens stadium
[PRESSTV] A petrol bomb exploded in the stands of Athens' Olympic Stadium ahead of a Champions League match between AEK Athens and the Netherlands' Ajax on Tuesday night.

Clashes broke out between the fans after a petrol bomb injured several of the Ajax supporters.

Footage shows the flash of a fireball, which left several Ajax football fans injured. Police in riot gear rushed to the scene and worked to disperse the rivals.


It's Greece. Bombs are de rigueur when matters of strong feeling are involved, as far as I can tell. The philosophical calm of the ancients was long ago deserted, along with the original population.
Posted by: Fred || 11/28/2018 00:00 || Comments || Link || E-Mail|| [6459 views] Top|| File under:
Home Front: Politix
Hyde-Smith Wins Senate Runoff, Becomes First Woman Elected to Congress in Mississippi
[Free Beacon] Mississippi Sen. Cindy Hyde-Smith (R.) defeated Democratic challenger Mike Espy on Tuesday in a runoff Senate election to become the first woman ever elected to Congress in the state.

The Associated Press called the race for Hyde-Smith at 10:24 P.M. ET. Espy, a former congressman and secretary of agriculture, was trying to become the first African-American Senator elected in Mississippi since Reconstruction.

Hyde-Smith was the heavy favorite in Mississippi, which President Donald Trump won by 18 points in 2016 and hasn't elected a Democratic senator in decades.

"Mississippi was one of the last two states to have never elected a woman to Congress," said Debbie Walsh, director of the Center for American Women and Politics at Rutgers University, according to USA Today. "While Cindy Hyde-Smith got Mississippi out of that undistinguished club when she was appointed, there still had never been a woman elected, so this is another milestone for the state of Mississippi."

The victory of Hyde-Smith, who was appointed to fill the seat of Sen. Thad Cochran (R., Miss.) in April after he resigned for health reasons, solidifies a 53-47 Senate majority for the Republicans in the new Congress. Democrats took control of the House in the midterms, leaving Trump with a divided Congress heading into the next two years of his presidency.

Trump, who campaigned for Hyde-Smith, tweeted his congratulations to her shortly after the race was called.


Posted by: Besoeker || 11/28/2018 02:42 || Comments || Link || E-Mail|| [6488 views] Top|| File under:
India-Pakistan
First transgender person issued a driving license in Islamabad
[IMAGES.DAWN] The Islamabad Traffic Police (ITP) on Monday issued a licence to a transgender woman for the first time on the special directives of the capital police's chief.

The inspector general of police (IGP) issued the directives that the man woman, Laila Ali, had been driving his her its sner car without a licence for a decade.

Laila Ali, who is listed as Mohammad Ali on his her its sner CNIC and driving licence, told Dawn s/he/it was visiting the IGP office to discuss the issues and problems faced by the transgender community in the federal capital, including victimisation by the police. She said that about a fortnight ago, the police had registered a false case against some transgender women and arrested s/them.
Posted by: Fred || 11/28/2018 00:00 || Comments || Link || E-Mail|| [6459 views] Top|| File under: Govt of Pakistan
Who's in the News
26
[untagged]
5
Houthis
4
Sublime Porte
4
Govt of Iran
3
Islamic State
2
Govt of Pakistan
2
Hezbollah
2
al-Nusra
2
Govt of Iran Proxies
2
Taliban
1
Thai Insurgency
1
Abu Sayyaf (ISIS)
1
al-Qaeda
1
Arab Spring
1
Govt of Iraq
1
Govt of Saudi Arabia
1
Hamas
1
Maute group (IS)
1
Muslim Brotherhood
1
Tehreek-i-Labbaik Pakistan
Bookmark
E-Mail Me
The Classics
The O Club
Rantburg Store
The Bloids
The Never-ending Story
Thugburg
Gulf War I
The Way We Were
Bio
Merry-Go-Blog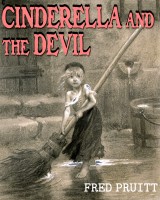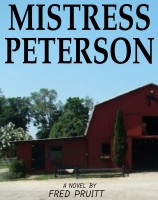 On Sale now!


A multi-volume chronology and reference guide set detailing three years of the Mexican Drug War between 2010 and 2012.

Rantburg.com and borderlandbeat.com correspondent and author Chris Covert presents his first non-fiction work detailing the drug and gang related violence in Mexico.

Chris gives us Mexican press dispatches of drug and gang war violence over three years, presented in a multi volume set intended to chronicle the death, violence and mayhem which has dominated Mexico for six years.
Click here for more information


Meet the Mods
In no particular order...


Steve White
Seafarious
Pappy
lotp
Scooter McGruder
john frum
tu3031
badanov
sherry
ryuge
GolfBravoUSMC
Bright Pebbles
trailing wife
Gloria
Fred
Besoeker
Glenmore
Frank G
3dc
Skidmark
Alaska Paul



Better than the average link...



Rantburg was assembled from recycled algorithms in the United States of America. No trees were destroyed in the production of this weblog. We did hurt some, though. Sorry.
3.236.51.151

Help keep the Burg running! Paypal: