-Lurid Crime Tales-
Parents plead guilty in US college admissions bribery scandal
Good. At least they saved the state the cost of their trial.

[ENGLISH.ALARABIYA.NET] A

Caliphornia, an impregnable bastion of the Democratic Party,

couple who paid $600,000 to help their children get into major universities pleaded guilty on Wednesday and agreed to cooperate with

Sherlocks

, potentially leading to new charges in the sweeping college admissions bribery scandal.

Bruce Isackson, a 62-year-old real estate developer, and his wife Davina were among dozens of people -- including celebrities and industry CEOs -- indicted in a scam to help children of the American elite gain entry into top colleges.

The Isacksons both pleaded guilty to one count of "conspiracy to commit mail fraud and honest services mail fraud," the Justice Department said in a statement.

Bruce Isackson also pleaded guilty to "one count of money laundering conspiracy and one count of conspiracy to defraud" US tax authorities, the statement said.

The ringleader behind the scam, William "Rick" Singer, who authorities say was paid about $25 million dollars to bribe coaches and university administrators, has pleaded guilty and is cooperating with authorities.
Posted by: Fred || 05/03/2019 00:00 || Comments || Link || E-Mail|| [6460 views] Top|| File under:
-Short Attention Span Theater-
Off-duty soldier survives 70-foot fall from Kilauea volcano caldera
HAWAII ISLAND (HawaiiNewsNow) - A man was critically injured late Wednesday after climbing over a safety railing at Hawaii Volcanoes National Park and falling 70 feet from Kilauea volcano's caldera.

The 32-year-old man was pulled from the caldera about 9:40 p.m.

On Thursday, he'd been upgraded to stable condition.

Army officials said he is a Schofield Barracks soldier who was on the Big Island as part of a unit on a training mission at Pohakuloa.

Ben Hayes, acting park spokesman and chief of interpretation, said another visitor saw the man fall from the 300-foot cliff about 6:30 p.m. and immediately alerted authorities.

Hayes said the man fell after climbing over a permanent metal railing at the Steaming Bluff overlook to get a better vantage point. That's when the ground underneath him apparently gave way.

Remarkably, rather than plummeting to the caldera's floor, the man fell about 70 feet and landed on a narrow ledge.
Posted by: Besoeker || 05/03/2019 02:08 || Comments || Link || E-Mail|| [6466 views] Top|| File under:
Drought affecting Panama Canal Traffic.
[SP Global] Panama Canal reduces maximum authorized draft in Neopanamax locks.

The Panama Canal Authority has reduced the maximum authorized draft for vessels transiting the Neopanamax locks for the fifth time this year, following a serious drought that has reduced water levels in two of the canal's largest tributary lakes.

The latest maximum authorized draft is 13.41 meters (44 feet), effective April 30. The previous maximum authorized draft was 13.72 meters (45 feet). When water levels are normal, the maximum draft for Neopanamax vessels is around 15.20 meters (50 feet).
According to Carlos Vargas, vice-president of environment and water for the PCA, Gatun -- the largest tributary lake to the canal -- was 1.40 meters below normal April/May levels and has dropped more than 0.2 meters since early April. The smaller lake Alajuela was 2.20 meters (7.20 feet) below usual levels.

"These low levels in the Panama Canal are the product of four or five months of almost zero precipitation," Vargas said in an interview with the Associated Press. "It has been the driest season we've had in the history of the canal. The flow of rivers to the lake is down 60%."

The imposed draft restrictions are likely to reduce canal traffic significantly, and dry bulk ship operators reported an uptick in fronthaul voyages from the US Gulf Coast heading East via the Cape of Good Hope instead. The New Orleans to Fangcheng, 66,000 mt grains route was assessed unchanged on the day Wednesday at $42.75/mt -- the highest rate so far in 2019.

On container ships, the market underwent a stronger General Rate Increase (GRI) at the start of May from PCR5 North Asia to East Coast North America, than on PCR13 North Asia to West Coast North America.

PCR5 rose to $2,700/FEU from $2,475/FEU at the end of April, with tighter capacity and increased demand adding fuel to the fire along these lanes. PCR13 rose $25 to $1,500/FEU Wednesday.


Posted by: 3dc || 05/03/2019 00:00 || Comments || Link || E-Mail|| [6467 views] Top|| File under:
Spain rules out giving Leopoldo López to the Venezuelan authorities
[ELUNIVERSAL] The Spanish government announced on Thursday that it will not hand over to the authorities Leopoldo López, a refugee in the residence of the Spanish ambassador in Caracas and the subject of an arrest warrant.

The government of Spain "in no case contemplates the delivery of Leopoldo López to the Venezuelan authorities nor his eviction from the Ambassador's Residence," the executive said in a statement from the Foreign Ministry, AFP reported.

In the text, the Executive of the socialist Pedro Sanchez, who in early February recognized the political leader Juan Guaidó as interim president, also recalls the "immunity and inviolability" enjoyed by both the embassy and the official residence of the ambassador.

Since April 30, López and his family are refugees in the residence of the Spanish ambassador "as guests," according to the Spanish statement. On Thursday, the Caracas court issued an arrest warrant for the opposition leader for violating "flagrantly" the house arrest he was held in August 2017.

Madrid made this position public after a meeting between its ambassador in Caracas and the foreign minister, Jorge Arreaza, to "analyze the situation," according to the statement.

In it, the Spanish government shows its confidence that the issue does not affect their bilateral relations and their desire to "find a solution as soon as possible."

Posted by: Fred || 05/03/2019 00:00 || Comments || Link || E-Mail|| [6473 views] Top|| File under: Commies
China-Japan-Koreas
Egypt's astute move towards China's Belt and Road Initiative
Interesting map of the planned routes at the link.

[AlAhram] Ever since Chinese President Xi Jinping unveiled the Belt and Road Initiative (BRI) in 2013 debate has raged over the nature of the project, its merits, pros and cons. Regardless of what is motivating the debate, there are two basic facts that cannot be ignored: the project, which has already engaged a large number of countries, including traditional allies of the US, has become a part of the reality of the contemporary world, and the profits or losses accrued by any country will be contingent on its ability to interact effectively with the initiative and maximise the potential gains from linking with the initiative.

Egypt presents a unique case. From China's perspective there was never any question over whether or not to include Egypt. It would be almost impossible to bypass the Suez Canal in the network of overland and maritime routes connecting China with the world, and Egypt lies at the intersection of many of the regions ‐ the Middle East, Europe, Africa ‐ covered by the initiative.

Egypt has clearly indicated to Beijing that it is interested in the initiative and has no misgivings about joining it. Egypt's willingness to become a founding member of the China-led Asian Infrastructure Investment Bank (AIIB) and its senior-level participation in the first and second Belt and Road summit forums (May 2017 and April 2019) are testimony to this. Egypt could not have responded so positively had it not possessed a stable economy, a successful economic and fiscal reform programme, a reform process generating a healthier business and investment environment and balanced relations with all international powers.
Continued on Page 49
Posted by: trailing wife || 05/03/2019 00:00 || Comments || Link || E-Mail|| [6472 views] Top|| File under: Commies
Economy
Another Great Month for the US Economy
[MarketWatch] The economy generated a stronger than expected 263,000 new jobs in April, helping to drive down the unemployment rate to a 49-year low of 3.6%...the lowest level since December 1969. The average wage paid to American workers rose 6 cents, or 0.2%, to $27.77 an hour. The 12-month rate of hourly wage gains was unchanged at 3.2%. Hours worked each week fell 0.1 hour in April to 34.4. The government revised the increase in new jobs in March to 189,000 from a preliminary 196,000. February's gain was raised to 56,000 from 33,000.
Posted by: lord garth || 05/03/2019 09:47 || Comments || Link || E-Mail|| [6475 views] Top|| File under:
U.S. Steel Investing $1 Billion In Mon Valley Works
BRADDOCK (KDKA) ‐ U.S. Steel says it plans to invest more than $1 billion for state-of-the-art technology at its Mon Valley Works.

According to U.S. Steel, the technology includes a new sustainable endless casting and rolling facility at the Edgar Thomson Plant in Braddock and a cogeneration facility at its plant in Clairton.

The corporation held a news conference Thursday to make the announcement.

"Our steelworker jobs have been the pride of Pittsburgh for well over a century, and with these new facilities, they will continue to be for generations to come," said President and CEO of U.S. Steel David Burritt.

The new plant promises much cleaner air and a healthier community. They boast a 60% reduction in particulate matter, 50% less sulfur dioxide and an 80% reduction in nitrogen oxide.

U.S. Steel has come under criticism for the air quality in the Mon Valley, with the county ordering the corporation to reduce air pollution in the area.

"The response to the community is we're going to run this business as effectively as we can in the safest and most environmentally friendly way that we can. We're doing that each and every day, and with this technology, it's going to take us to an even better level," Burritt said.
Posted by: Besoeker || 05/03/2019 06:39 || Comments || Link || E-Mail|| [6477 views] Top|| File under:
India-Pakistan
Mother-of-three allegedly burnt alive by husband, in-laws in Shakargarh tehsil
[DAWN] A mother-of-three was burnt alive on Wednesday, allegedly by her husband and his family members, in village Taajowal-Noor Kot of Punjab's Shakargarh tehsil over a domestic issue.

According to the first information report (FIR) filed of the incident, Nabeela Bibi was often tortured and administered brutal beatings by her husband Shehzad Ahmed and his family over minor domestic disputes.

The FIR, filed on the complaint of the victim's father, states that Nabeela had told her father of the beatings and the husband's alleged threat to kill her just a day prior to her murder.

The father said that when he visited the daughter's home the next day with a view to mediate, he found that his in-laws were abusing his daughter.

He said that his presence infuriated the in-laws, who confined him in a room. The complainant alleges that the victim's husband, his father Muhammad Boota, mother Rani Bibi and younger brother Ishtiaq Ahmed then tied Nabeela up to a charpoi, doused her with kerosene oil and set her on fire, the complainant alleges.

The suspects had

expeditiously departed at a goodly pace

following the incident. However,


death is not the end. There remains the litigation over the estate...


Noor Kot

cop shoppe

's station house officer (SHO) Muhammad Shehbaz Cheema later told Dawn that the husband and his parents have both been placed in durance vile
I ain't sayin' nuttin' widdout me mout'piece!
The SHO said that the husband's younger sibling, the sole suspect still

on the lam

, would also be arrested soon and that further investigations into the case are underway.


Posted by: Fred || 05/03/2019 00:00 || Comments || Link || E-Mail|| [6465 views] Top|| File under:
Death of woman in Karachi govt hospital was due to allergic reaction: autopsy report
[DAWN] A young woman, whose family had alleged that she was drugged, raped and poisoned to death at a government hospital in Korangi on April 18, died of a life-threatening allergic reaction, officials said on Wednesday.

Based on the report of a chemical examiner, they also ruled out the possibility of sexual assault.

The woman, a resident of Ibrahim Hyderi, had gone for treatment of gums infection at the Sindh Government Hospital, Korangi, where she died of alleged medical negligence on April 18.

Later, her family alleged that she was raped and murdered at the hospital. They nominated a doctor and paramedical staff in the case. Sindh Chief Minister Murad Ali Shah had also ordered a probe into the woman's death.


Posted by: Fred || 05/03/2019 00:00 || Comments || Link || E-Mail|| [6466 views] Top|| File under:
Prayer leader arrested for rape, murder
[DAWN] TAXILA: The police on Wednesday said a prayer leader has been tossed in the slammer
Drop the rosco, Muggsy, or you're one with the ages!
for the rape and murder of a six-year-old child.

The body of the victim was recovered from an old well in the limits of the Fatehjang police on April 20.

District Police Officer Syed Shahzad Nadeem told the press that the victim went missing after he went to the local mosque for prayers.

His body was recovered from an old well in the area, he said, adding that the victim was raped and then strangled to death.

Mr Nadeem said the police arrested the administrator and prayer leader of a mosque and seminary who confessed to sexually assaulting and then killing the child, and then threw the body of the victim into a nearby well.

He said the suspect is married with a child. He is the administrator of a local seminary where students of all ages are taught.


Posted by: Fred || 05/03/2019 00:00 || Comments || Link || E-Mail|| [6465 views] Top|| File under:
KU says sexual harassment complaint against faculty members is 'fake'
[DAWN] Bloody Karachi


...formerly the capital of Pakistain, now merely its most important port and financial center. It is among the largest cities in the world, with a population of 18 million, most of whom hate each other and many of whom are armed and dangerous...


University (KU) on Thursday said that contrary to media reports it has received no "official" complaints from any students alleging sexual harassment against its faculty members.

A varsity spokesperson said that he was aware of circulating reports that two KU faculty members have been accused of sexually harassing six students of Mass Communications Department.

The spokesperson acknowledged that the varsity had received an application from a student, but said that the complaint did not bear original signatures of the victims.

He said that proper procedure was not followed for the filing of the complaint, adding that victims are supposed to personally make the complaint and appear before the concerned body in such cases.


Posted by: Fred || 05/03/2019 00:00 || Comments || Link || E-Mail|| [6462 views] Top|| File under:
Government
Former DHS CSO Marshall: Moving Background Checks to DoD 'Makes Perfect Sense'
[Homeland Security Today] Former Department of Homeland Security Chief Security Officer Greg Marshall says that "from an operational efficiency standpoint, it makes perfect sense" to fold the National Background Investigation Bureau and the Defense Security Service into the new Defense Counterintelligence and Security Agency (DCSA) created by executive order last week.

President Trump signed the executive order solidifying the expected shift in government-wide background investigation duties from the Office of Personnel Management to the Defense Department.

The NBIB will be able to perform background investigations on behalf of DoD during a transition period running through Sept. 30, though the date for DoD to become the "primary entity for conducting effective, efficient, and secure background investigations" for sensitive positions is June 24. By the latter date, DoD is expected to have worked out what OPM's "appropriate support functions" will be. Personnel are expected to be moved from NBIB to DCSA.

"This executive order reflects the administration's commitment to reform the personnel vetting enterprise to ensure a trusted federal workforce and achieve an efficient, effective, and secure operation that meets all government-wide needs for background investigations," the Defense Department said in a statement Thursday, adding that "efforts to undertake the transfer of OPM's background investigation function and associated personnel, resources, and facilities to DOD will begin immediately."

Marshall told HSToday he believes that giving DCSA responsibility for the government-wide security clearance processes "will eliminate redundant personnel security processes across the entirety of government."

"I believe this decision to merge vetting, adjudication, continuous evaluation and counterintelligence programs under one umbrella will reduce investigative backlogs ‐ a longstanding problem ‐ and likely result in significant cost savings," he added.
Posted by: Besoeker || 05/03/2019 00:00 || Comments || Link || E-Mail|| [6466 views] Top|| File under:
Who's in the News
37
[untagged]
6
Taliban
4
Commies
4
Govt of Pakistan
4
Islamic State
2
Sublime Porte
2
Hezbollah
2
Govt of Sudan
1
Palestinian Authority
1
Tin Hat Dictators, Presidents for Life,
1
al-Qaeda
1
Arab Spring
1
Govt of Iran
1
Hamas
1
Haqqani Network
1
Houthis
1
Moslem Colonists
Bookmark
E-Mail Me
The Classics
The O Club
Rantburg Store
The Bloids
The Never-ending Story
Thugburg
Gulf War I
The Way We Were
Bio
Merry-Go-Blog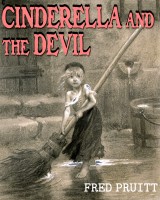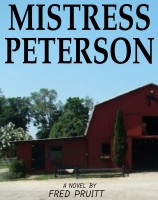 On Sale now!


A multi-volume chronology and reference guide set detailing three years of the Mexican Drug War between 2010 and 2012.

Rantburg.com and borderlandbeat.com correspondent and author Chris Covert presents his first non-fiction work detailing the drug and gang related violence in Mexico.

Chris gives us Mexican press dispatches of drug and gang war violence over three years, presented in a multi volume set intended to chronicle the death, violence and mayhem which has dominated Mexico for six years.
Click here for more information


Meet the Mods
In no particular order...


Steve White
Seafarious
Pappy
lotp
Scooter McGruder
john frum
tu3031
badanov
sherry
ryuge
GolfBravoUSMC
Bright Pebbles
trailing wife
Gloria
Fred
Besoeker
Glenmore
Frank G
3dc
Skidmark
Alaska Paul



Better than the average link...



Rantburg was assembled from recycled algorithms in the United States of America. No trees were destroyed in the production of this weblog. We did hurt some, though. Sorry.
54.211.101.93

Help keep the Burg running! Paypal: