-Lurid Crime Tales-
5 more states sue Purdue Pharma over alleged role in opioid crisis
[ABC] Five more states are suing OxyContin maker Purdue Pharma for its alleged role in the U.S. opioid crisis, the states' attorneys general announced on Thursday.

West Virginia, Maryland, Kansas, Iowa and Wisconsin are filing lawsuits against the company which manufactures and markets the painkiller.

"The opioid epidemic was not inevitable," Wisconsin Attorney General Josh Kaul said at a press conference announcing his case. "This epidemic has torn families apart. It has led to the overdose deaths of thousands of Wisconsinites. It has strained our foster care services. It has strained our health care system. It has strained our criminal justice system."

In the lawsuit, Kaul added that the drug crisis also had a major impact on the state's economy, writing that "between 1999 and 2015, Wisconsin has lost 45,200 workers due to opioids."

Wisconsin is the only state of the five that is also suing Richard Sackler, the former president of Purdue Pharma, personally

Posted by: Besoeker || 05/17/2019 00:54 || Comments || Link || E-Mail|| [6497 views] Top|| File under:
'My father died on 9/11. Your people. I'll cut you': Shocking moment armed racist unleashes vicious tirade on fellow New Jersey bus passenger
[MAIL] Police are hunting a racist bus passenger who accused a man of being a terrorist before pulling a box cutter on him in New Jersey.

CCTV footage from the vehicle, which was driving through Bergen County, shows the suspect getting on to the bus and stepping on the victim's foot, reports CBS.

The victim, who has not been named, then asks him to watch where he is going - at which point the suspect asks if he is Indian before launching an expletive-filled racist rant.

The victim moves seats to avoid the confrontation, but the man then pulls a box cutter on him before saying: 'Don't look at me. I'll cut you. I'll cut you. My father died on 9/11. Your people. I'll cut you. Get the f*** off next stop.'
Posted by: Skidmark || 05/17/2019 00:53 || Comments || Link || E-Mail|| [6499 views] Top|| File under:
Kenyan man in country illegally charged with 11 murders in Texas, could be many more
DALLAS (AP) ‐ A Dallas man previously arrested in the death of an 81-year-old woman has been charged with killing at least 11 more elderly women whose jewelry and other valuables he stole, authorities said Thursday.

Kim Leach, a spokeswoman for the Dallas County district attorney's office, said 46-year-old Billy Chemirmir was indicted Tuesday on six more counts of capital murder in the deaths of women ranging in age from 76 to 94.

Chemirmir, a Kenyan citizen who was living in the U.S. illegally, also is charged in nearby Collin County with two counts of attempted capital murder for similar attacks there, according to county court records.

A Collin County grand jury also returned five capital murder indictments against Chemirmir on Tuesday.

Chemirmir has been in custody since March 2018 in the death of the 81-year-old Dallas woman, Lu Thi Harris. Police in Plano were investigating Chemirmir in connection with suspicious death and suspicious person calls at a senior apartment complex in that Dallas suburb and found evidence linking him to Harris' death in Dallas, authorities said. Plano is in Collin County.

The break in the case came when Chemirmir forced his way into the Plano apartment of a 91-year-old woman that March, telling her to "go to bed. Don't fight me," according to an arrest affidavit filed in Collin County. The woman was smothered with a pillow into unconsciousness and robbed. However, paramedics revived her and she told investigators that her attacker had stolen a box containing her jewelry. Police identified Chemirmir from a license plate number and were able to find and tail him days later, when they watched him throw a jewelry box into a trash bin. They traced the box to Harris, according to the affidavit.
Posted by: Besoeker || 05/17/2019 00:15 || Comments || Link || E-Mail|| [6469 views] Top|| File under:
Red Dog Saloon manager assaulted by tipsy dancer
[BossUpToday] An Oklahoma City woman who was fired for showing up to work intoxicated was later arrested for retaliating against her boss by allegedly assaulting her with billiard balls.Ashley Priola was reportedly drunk when she arrived at the Red Dog Saloon, and when her manager, Hollie Jones, gave her permission to dance anyway, things went from bad to worse, according to Fox 25. Jones told police Priola fell twice while onstage, so she fired her for coming to work intoxicated.Priola didn't take the news well.

She allegedly picked up two billiard balls and hurled them at Jones. One ball struck Jones in the face, but the second ball missed her. A witness, Heather Daugherty, corroborated the story, according to the news station. After the assault, the suspect reportedly fled the scene. When police arrived, they found Priola in a convenience store in the back room of the Red Dog Saloon. They arrested her for assault and battery and transported her to Oklahoma County Jail. On the way, Priola had a meltdown, according to police.The woman allegedly became hysterical and belligerent, and resorted to offering the officers "all of her money" if they'd just take her home instead of to prison. The officers refused, so Priola reportedly began screaming and banging her head against the window of the patrol car, and even tried to kick the window out. Priola ended up being booked for assault with a dangerous weapon in addition to the assault and battery charge.
Posted by: Besoeker || 05/17/2019 00:00 || Comments || Link || E-Mail|| [6465 views] Top|| File under:
-Short Attention Span Theater-
Halle Berry shows off her impressive firearm skills in an intensive firing range session ahead of John Wick 3
[MAIL] She's starred in every movie genre imaginable, and now Halle Berry is showing off her impressive action film qualifications.

The John Wick: Chapter 3 — Parabellum actress was featured in a short video posted by the film's social media accounts on Monday that showed her shooting up an obstacle range as well as her fictional counterpart.

The 52-year-old star was joined by an impressed Keanu Reeves, 54, who watched from the sidelines.


Posted by: Skidmark || 05/17/2019 00:47 || Comments || Link || E-Mail|| [6490 views] Top|| File under:
Home Front: Politix
Study: Many Democrats Exaggerated Mental Distress After 2016 Election
So it's all about the virtue signaling to get those in your tribe to act the way you want them to the next time.


Many registered Democrats who claimed they were suffering from mental distress after Donald Trump won the 2016 presidential election may have been embellishing a bit. A new study comparing online searches to public surveys show that a significant portion of Democrats were likely over-reporting their stress or mental health issues, but doing so as a means to back their party.

"Our research suggests that for many Democrats, expressing mental distress after the election was a form of partisan cheerleading," write researchers Masha Krupenkin, David Rothschild, Shawndra Hill and Elad Yom-Tov in their findings. "Clearly, many Democrats were, and are, upset about the Republican victory in 2016; these findings do not invalidate those feelings but put their depth and related actions into perspective."

This so-called "reverse" cheerleading occurs when a person misreports or exaggerates a condition publicly in order to show support for their affiliated group, or in this case, their political party. The authors say that a person's actions in private reveal their true condition, however, and for the study, that can be determined by evaluating private search terms. In other words, a person who might describe suffering psychological distress on social media or to their friends, but doesn't search for any type of help or relief, is more likely showing a form of reverse cheerleading.

For the study, the authors looked at more than 1 million Bing searches by Democrats, Republicans, and Spanish-Speaking Latinos from before and after the election. The searches were grouped based on previously answered questions by users who'd revealed their political affiliation, and by those who searched in Spanish. In particular, the authors looked for specific mental health-related search terms: depression, anxiety, stress, suicide/suicidal, and therapy. They also sought out searches for antidepressants and anti-anxiety medications.

Researchers then compared the findings to previously reported public surveys about how voters felt after the election.

"We find that while Democrats expressed serious mental distress about the election result on surveys, on average, the Democrats in our sample did not show an increase in mental health-related searches after the election," the authors write. "Democrats were no more likely to search for stress relief, nor mental illness, nor treatment for mental illness before or after the election. This suggests that some Democrats reported mental health declines after Trump's election as a form of reverse cheerleading, where partisans report evaluations that are more negative than their true beliefs to reflect badly on a president of the opposing party."

On the other hand, they did see an uptick in searches for the search terms mentioned above among Spanish-speaking Latinos, which leads them to believe that while Democrats may have been reverse cheerleading, Latinos appeared to actually be suffering from actual distress.

Interestingly, the authors point to a 2016 Gallup poll that shows Republicans seem less interested in partisan cheerleading. That poll found Democrats reported higher levels of stress after the 2016 election, but Republicans didn't. Yet after the 2008 election of Barack Obama, Republicans similarly showed no increase in stress, despite the election of the young Democrat.

The study is published in the journal SAGE Open.
Posted by: gorb || 05/17/2019 12:36 || Comments || Link || E-Mail|| [6512 views] Top|| File under:
India-Pakistan
'Rogue doctor' gives over 400 children HIV after using a contaminated needle in Pakistan
[MAIL] A 'rogue doctor' allegedly caused 500 cases of HIV in Pakistan after using a contaminated needle.

Health authorities were forced to screen more than 14,000 people in the district of Larkana over the past month - with more than 400 children testing positive for the disease.

Dr Sikandar Memon, the regional coordinator of the Aids Control Programme, told the country's Dawn newspaper that another 29 patients tested positive in the most recent round of blood screening on Wednesday at the main hospital in Rato Dero.
Posted by: Skidmark || 05/17/2019 00:42 || Comments || Link || E-Mail|| [6472 views] Top|| File under:
Judicial magistrate rejects bail pleas of Chinese nationals in 'fake' marriage case
[DAWN] A judicial magistrate on Thursday rejected bail pleas filed by 11 Chinese nationals and two locals in a case pertaining to alleged fake marriages, forced prostitution and organ trade of Pakistani girls in China.

Judicial Magistrate Amir Raza rejected the bail pleas after listening to the arguments from both sides.

The defence counsel, Saleem Ahmed Khan, contended that his clients had been arrested in a fake case. "The Federal Investigation Agency (FIA) arrested the suspects after fabricating a story," the counsel said, adding that the suspects came to Pakistan for business purpose.


Posted by: Fred || 05/17/2019 00:00 || Comments || Link || E-Mail|| [6465 views] Top|| File under: Human Trafficking
Muslim man killed in new suspected India 'cow lynching'
[DAWN] Indian police said on Thursday they are probing a suspected fresh case of a Muslim man being killed by so-called Hindu cow vigilantes.

Cows are revered by Hindus and according to Human Rights Watch some 44 people died in cow-related violence by Hindu vigilantes between May 2015 and December last year.


Joy Behar around?


Police said that a group of Muslim men transporting horses became involved in an altercation in a remote mountainous area of Indian-occupied Kashmir before dawn.

Nayeem Ahmed Shah, thought to be 50, was shot in the head and died on the spot, police said, while another man accompanying him, Yasin Hussain, was injured.


Posted by: Fred || 05/17/2019 00:00 || Comments || Link || E-Mail|| [6467 views] Top|| File under:
Man sentenced to death for raping, killing Karachi girl over marriage refusal
[DAWN] A model court in Bloody Karachi


...formerly the capital of Pakistain, now merely its most important port and financial center. It is among the largest cities in the world, with a population of 18 million, most of whom hate each other and many of whom are armed and dangerous...


on Thursday sentenced a man to death for raping a woman and killing her along with three of her family members for refusing his marriage proposal in 2010.

Additional District and Sessions Judge Kamran Atta Soomro of the model criminal trial court (south) pronounced the verdict in the eight-year-old case after a speedy trial. The judgement was reserved after the court recorded the evidence and final arguments from both sides.

The judge handed down capital punishment to the convict, identified as Iftikhar Ahmed alias Badshah, and also ordered him to pay Rs1.2 million in compensation to the legal heirs of the victims.

According to the prosecution, the bodies of Khalid Haroon along with his wife Aneela, daughter Maryam and son Danish were found at their flat in the Chapal Luxury Beach Apartments on September 8, 2010. It informed the court that all the victims were hit in the head with a blunt instrument.

During the course of the investigation, police tossed in the calaboose
Drop the heater, Studs, or you're hist'try!
Ahmed, who was a friend of Danish and had been living with the family as an 'adopted' child, it added.

State prosecutor Atif Sitai argued that the accused had disclosed that he wanted to marry Maryam, a student in her early 20s, but the family refused and also kicked him out of the house.

He further said that Ahmed later apologised and started living with the family again. However,


it was a brave man who first ate an oyster...


the convict one day subjected the girl to sexual assault before killing her along with her parents and brother while they were asleep.

Sitai said some relatives had visited the family to exchange Eid gifts with the slain girl earlier that evening and Ahmed was also seen living in the house. He argued that enough evidence was available on record to connect the accused with the commission of the offences alleged by the prosecution, including rape and murder of the four people, and pleaded the court to punish him strictly in accordance with the law.


Posted by: Fred || 05/17/2019 00:00 || Comments || Link || E-Mail|| [6472 views] Top|| File under:
Home Front: Culture Wars
Bradley Chelsea Manning is headed back to the slammer
[NY Post] It's back to jail for Chelsea Manning.

The Army intelligence officer-turned-leaker will return to the slammer after refusing to testify before a grand jury that is investigating WikiLeaks.

She served two months in the Alexandria Detention Center in Virginia for declining to testify but was cut loose last week after that grand jury term expired.

But Judge Anthony Trenga ordered her back inside until she testifies ‐ or until the new grand jury term expires in 18 months.

Manning, 31, previously spent seven years in military prison for leaking thousands of sensitive and classified documents to WikiLeaks. President Obama commuted the remainder of her 35-year sentence just days before handing the White House over to President Trump.

A defiant Manning on Thursday said she'd "rather starve to death" than testify and pledged to stay in jail "forever" if she had to.


Hokay. We can do this forever
Posted by: Frank G || 05/17/2019 00:00 || Comments || Link || E-Mail|| [6499 views] Top|| File under:
Who's in the News
25
[untagged]
6
Islamic State
6
Govt of Pakistan
4
Taliban
4
al-Shabaab (AQ)
4
Govt of Iran
3
Hamas
3
Sublime Porte
2
Govt of Iran Proxies
2
Arab Spring
2
Moslem Colonists
1
Houthis
1
Human Trafficking
1
Govt of Pakistain Proxies
1
Lashkar e-Taiba
1
al-Qaeda
1
Muslim Brotherhood
1
Narcos
1
Commies
1
Hezbollah
Bookmark
E-Mail Me
The Classics
The O Club
Rantburg Store
The Bloids
The Never-ending Story
Thugburg
Gulf War I
The Way We Were
Bio
Merry-Go-Blog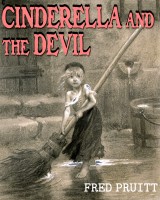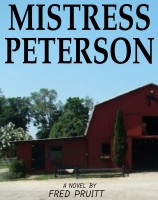 On Sale now!


A multi-volume chronology and reference guide set detailing three years of the Mexican Drug War between 2010 and 2012.

Rantburg.com and borderlandbeat.com correspondent and author Chris Covert presents his first non-fiction work detailing the drug and gang related violence in Mexico.

Chris gives us Mexican press dispatches of drug and gang war violence over three years, presented in a multi volume set intended to chronicle the death, violence and mayhem which has dominated Mexico for six years.
Click here for more information


Meet the Mods
In no particular order...


Steve White
Seafarious
Pappy
lotp
Scooter McGruder
john frum
tu3031
badanov
sherry
ryuge
GolfBravoUSMC
Bright Pebbles
trailing wife
Gloria
Fred
Besoeker
Glenmore
Frank G
3dc
Skidmark
Alaska Paul



Better than the average link...



Rantburg was assembled from recycled algorithms in the United States of America. No trees were destroyed in the production of this weblog. We did hurt some, though. Sorry.
107.21.85.250

Help keep the Burg running! Paypal: