-Obits-
Man dies on flight after swallowing 246 cocaine packets
[INDEPENDENT.CO.UK] A Japanese man died on a flight leaving Mexico after ingesting nearly 250 packets of cocaine, officials said.

Prosecutors said the man, identified as Udo "N", had come to Mexico City from Bogota, Colombia.

They said the man's fellow passengers reported having seen him convulsing in the early hours of Friday as the jetliner headed for Narita, a city on the outskirts of Tokyo.

He had ingested 246 packets of cocaine and suffered an overdose, leading to a cardiac arrest shortly after takeoff, experts later discovered.
Posted by: Fred || 05/29/2019 00:00 || Comments || Link || E-Mail|| [6465 views] Top|| File under: Narcos
-Short Attention Span Theater-
Britney Spears' family seeks to extend restraining order against former manager
[IMAGES.DAWN] A Los Angeles judge will consider whether to extend a temporary restraining order Tuesday that keeps a former associate of Britney Spears away from her and her family.

Sam Lutfi, 44, a onetime Spears confidante who has said he once acted as the pop star's manager, was ordered on May 8 to stay at least 200 yards (183 meters) from Spears, her parents and her two sons, and to refrain from contacting or disparaging them. The order could be extended on Tuesday afternoon. Spears, 37, is unlikely to appear.

Lutfi was a major presence in Spears' life at the height of her fame, leading up to her public meltdown in 2008.

The petition Spears' attorneys filed for the order alleged Lutfi had been sending harassing and threatening texts to Spears' family and disparaging them on social media.

Lutfi's attorney Marc Gans said the restraining order if overly broad and violates his client's civil rights. Gans said he and Lutfi looked forward to fighting the order at the hearing.

It's the second time the family has received a restraining order against Lutfi, who has been in legal battles with them for a decade. He sued them in 2009, alleging Britney Spears had breached a contract with him, her father punched him and her mother defamed him in a memoir. The suit was settled in 2016.

The petition for the latest restraining order alleged that Lutfi's "unjustified interference in her life" threatens Spears' "safety and well-being" and have caused her "severe mental trauma" at a time when stress and the poor health of her father have prompted her to put her career on hold indefinitely.

It also alleges that Lutfi has sought to undermine the conservatorship that for 11 years has kept her affairs almost entirely under the control of her father.

The status means a judge is unlikely to require Spears to appear at Tuesday's hearing.

Conservatorships, known in many states as guardianships, are normally reserved for people with conditions far more severe than Spears, including those with dementia or in a coma.

But judges have allowed the arrangement to remain in place far longer than was expected when it was first imposed at a moment of crisis for Spears.

There have been signs the arrangement may change.

Spears made a rare appearance earlier this month at a status hearing on the conservatorship in a Los Angeles courtroom, along with father Jamie and mother Lynne. The courtroom was cleared and only those involved know what the three said, but a judge subsequently ordered an examination of the circumstances by a court official.

Jamie Spears, who has reportedly been in poor health though no specifics have been made public, earlier this week notified the court that he is seeking to extend the conservatorship from California to Louisiana, Hawaii and Florida.


Posted by: Fred || 05/29/2019 00:00 || Comments || Link || E-Mail|| [6461 views] Top|| File under:
A Foreign Navy Screwed Up Its New $3 Billion Nuclear Missile Sub By Leaving Its Hatch Open
The modern submarine is not a simple machine. A loss of propulsion, unexpected flooding, or trouble with reactors or weapons can doom a sub crew to a watery grave.

Also, it's a good idea to, like, close the hatches before you dive.

Call it a lesson learned for the Indian navy, which managed to put the country's first nuclear-missile submarine, the $2.9 billion INS Arihant, out of commission in the most boneheaded way possible.

The Hindu reported yesterday that the Arihant has been out of commission since suffering "major damage" some 10 months ago, due to what a navy source characterized as a "human error" — to wit: allowing water to flood to sub's propulsion compartment after failing to secure one of the vessel's external hatches.

Water "rushed in as a hatch on the rear side was left open by mistake while [the Arihant] was at harbor" in February 2017, shortly after the submarine's launch, The Hindu reports. Since then, the sub "has been undergoing repairs and clean up," according to the paper: "Besides other repair work, many pipes had to be cut open and replaced."
Posted by: Skidmark || 05/29/2019 00:00 || Comments || Link || E-Mail|| [6486 views] Top|| File under:
-Land of the Free
Air Force cadet conquered cancer to get lieutenant's bars
[Gaxette] During Air Force Academy's graduation on Thursday, senior cadets will be told about the uncertain world they are entering and the battles they may face.

It may be underwhelming for 22-year-old Parker Hammond. He's already fought a private war.

Hammond went from a strapping 275-pound offensive lineman as a freshman to a shriveled and shivering senior as he fought through chemotherapy. He battled cancer, and he battled bureaucracy to get the lieutenant's bars he'll pin on after he crosses the stage in Falcon Stadium on Thursday.

That Hammond is graduating at all could be considered a miracle. That's he's graduating on time is a testament to his determination against an overpowering force. And the fact that he gets to serve in the Air Force as a cancer survivor is the lottery ticket on top of it all.
Posted by: Bright Pebbles || 05/29/2019 00:00 || Comments || Link || E-Mail|| [6461 views] Top|| File under:
Caribbean-Latin America
From Colombia, Venezuelan defectors arm themselves to 'liberate' their homeland
CUCUTA, Colombia (Reuters) - Wearing camouflage shirts and combat boots, a Venezuelan militia group stands in formation in the Colombian city of Cucuta as their commander, a former Venezuelan army sergeant, outlines plans to seize towns across the border before heading to Caracas to help oust President Nicolas Maduro.

Eight men, who said they were defectors from Venezuelan police, army and intelligence services, had gathered near the two nations' tense frontier, from where they said they will lead an attack aimed at overthrowing Maduro and handing the reins of power to opposition leader Juan Guaido.

Dubbing their planned offensive "Operation Venezuela," the ex-army sergeant, Eddier Rodriguez, said there were around 150 men ready to take part with his group. Reuters was unable to independently confirm the status of the eight men or the size of the militia.

"Our goal is to liberate the country," said Rodriguez, 37, who said he is currently working as a security guard in Bogota. "We're troops willing to give our lives if necessary, all 150 of us."

The Venezuelan defense ministry and the information ministry - which handles media enquiries for the government - did not respond to a request for comment about the formation of militias in Colombia.

Victor Bautista, border director for Colombia's foreign ministry, said any groups who actually took up arms would be considered a paramilitary organization and would be detained by authorities if they were found.


Posted by: Besoeker || 05/29/2019 06:47 || Comments || Link || E-Mail|| [6478 views] Top|| File under: Commies
Forty prisoners strangled to death in Brazil prisons
[SKYNEWS.AU] At least 40 inmates in Brazil have been strangled to death in separate jails, a day after a fight between rival prison gangs killed 15 people. The latest violence took place across four prisons in the Amazon jungle city of Manaus. The victims were discovered by staff during routine inspections.
Posted by: Fred || 05/29/2019 00:00 || Comments || Link || E-Mail|| [6460 views] Top|| File under:
Two dead, including schoolgirl, after Japan mass stabbing
[DAWN] A knife-wielding attacker killed a 12-year-old schoolgirl and a man before stabbing himself to death in a rampage outside Tokyo Tuesday that also injured more than a dozen, including several children.

The mass stabbing in the town of Kawasaki, south of the Japanese capital, was a rare attack in a country with one of the lowest rates of violent crime in the developed world, and there was no immediate detail on the suspect's motive.

Kiyoshi Matsuda, deputy director of the Nippon Medical School Musashi Kosugi Hospital, told

news hound

s that the 12-year-old schoolgirl and a 39-year-old man had

gave up the ghost

.

Local media reported that the suspected attacker, a man in his 50s, had also died of his wounds after turning the knife on himself. Emergency services said at least 16 others had been injured in the attack.

"It is a very harrowing case. I feel strong anger," Japan's Prime Minister Shinzo Abe said in televised remarks. "I offer my heartfelt condolences to the victims and hope the injured recover quickly."

According to local media, eyewitnesses saw a middle-aged man clasping a knife near the bus stop where the children were waiting, shouting "I will kill you".

A local man living nearby, who identified himself as Matsumoto, 25, said he went outside after hearing screams.

"It's hard to describe what it was like, how it sounded. It wasn't girls having fun, it was a sound that was absolutely not normal," he told AFP.

"I saw a man lying on the street. I also saw a girl hunched over on the ground. There were also five or six girls, maybe they were the ones who screamed... There was blood all over them."

'PRAYERS AND SYMPATHY'
The attack occurred during the busy early morning commute as workers headed to their offices and children to school. Fire department officials said they received the first emergency calls shortly before 8:00 am local time (2300 GMT Monday).

The scene of the attack was still swarming with emergency personnel hours later, with three police vans parked around the spot to block it from view.

Emergency workers set up an orange medical tent to treat the

maimed

, and ambulances and fire engines were parked nearby.

A white school bus with blue stripes was parked at the site, with the name "Caritas Gakuen (school)" written on the side, said an AFP correspondent at the scene.

The bloodshed came as Donald Trump


...New York real estate developer, described by Dems as illiterate, racist, misogynistic, and what ever other unpleasant descriptions they can think of, elected by the rest of us as 45th President of the United States...


wrapped up a state visit to Japan, and the US president offered his "prayers and sympathy" to the victims as he met troops outside Tokyo.

Standing aboard a Japanese military ship, he said that "all Americans stand with the people of Japan and grieve for the victims and for their families".

A local resident, who declined to give his name, said children attending the Caritas school lined up for the bus at the site every day.

"If you live in this neighbourhood, everybody knows that these kids are there," the 66-year-old told AFP. "I've been in this area for a long time, I cannot believe that somebody targeted this bus and targeted these small children."

'SERIOUS INJURIES'
An official at the St Marianna University School of Medicine said a "woman in her forties and three girls... suffered serious injuries." "They will go through surgery for the injuries, mainly to their heads and necks. After that, they will be transferred to the ICU," said Takehito Otsubo, the hospital's assistant director.

Police earlier told AFP one suspect

were tossed into the calaboose

and an eyewitness told local media that the man had stabbed himself.

"I saw a man holding a knife... I couldn't see clearly, but he apparently stabbed himself in the neck," one eyewitness told NHK.

The broadcaster said two knives were spotted at the scene, but there was no immediate confirmation. Violent crime is extremely rare in Japan, and children often travel to and from schools alone.
Posted by: Fred || 05/29/2019 00:00 || Comments || Link || E-Mail|| [6461 views] Top|| File under:
Europe
Poland to buy 32 F-35 jets to replace Soviet-era fleet
[ALMASDARNEWS] Poland plans to buy 32 Lockheed Martin F-35A fighters to replace Soviet-era jets, Defence Minister Mariusz Blaszczak said on Tuesday, amid the growing assertiveness of neighbour Russia.

"Today we sent a request for quotation (LOR) to our American partners regarding the purchase of 32 F-35A aircraft along with a logistics and training package," Blaszczak tweeted.

The United States is expected to expand sales of F-35 fighters to five nations including Poland as European allies bulk up their defences in the face of a strengthening Russia, the Pentagon said last month.

Poland is among NATO


...the North Atlantic Treaty Organization. It's headquartered in Belgium. That sez it all....


member countries that spend at least 2% of GDP on defence. Warsaw agreed in 2017 to raise defence spending gradually from 2% to 2.5% of GDP, meaning annual spending should nearly double to about 80 billion zlotys (16.5 billion pounds) by 2032.

U.S. arms sales to foreign governments rose 13 percent to $192.3 billion in the year ended Sept. 30, the U.S. State Department said in November. F-35A fighters are estimated to cost $85 million each.

During a televised statement on Tuesday, Blaszczak also said Poland was making progress in convincing the United States to increase its military presence on Polish soil.


Posted by: Fred || 05/29/2019 00:00 || Comments || Link || E-Mail|| [6461 views] Top|| File under:
Serbian military placed on high alert after Kosovo police cross border
[ALMASDARNEWS] Belgrade has ordered its troops to full alert after reports that Kosovo police entered Serb-populated regions of the former Serbian province.

Serbia's state TV said on Tuesday that Kosovo's special police "burst into" northern Kosovo and made several arrests. There was no confirmation of the action from Pristina, AP said.

Serbian government official Marko Djuric said the Kosovo police action was designed to intimidate and expel Serbs from Kosovo and presents a "not only a threat to stability but the most direct threat to peace."

Serbia lost control over Kosovo after a NATO


...the North Atlantic Treaty Organization. It's headquartered in Belgium. That sez it all....


intervention in 1999, and Belgrade does not recognize Kosovo's 2008 declaration of independence.


Posted by: Fred || 05/29/2019 00:00 || Comments || Link || E-Mail|| [6464 views] Top|| File under:
Fiat Chrysler wants merger with Renault
[DAWN] Fiat Chrysler proposed on Monday to merge with

La Belle France

's Renault to create the world's third-biggest automaker, worth $40 billion, and combine forces in the race to make electric and autonomous vehicles.


Remember when Studebaker and Packard merged? That worked well, didn't it?


The merged company would reshape the global industry: it would produce some 8.7 million vehicles a year, leapfrogging General Motors and trailing only Volkswagen and Toyota.

Shares of both companies jumped on the news of the offer, which would see each side's shareholders split ownership in the new manufacturer.

Renault welcomed what it called a "friendly" offer. The company's board met on Monday at its headquarters outside

Gay Paree

and said afterward that Renault will study the proposal "with interest." In a statement, Renault said such a fusion could "improve Renault's industrial footprint and be a generator of additional value for the Alliance" with Japan's Nissan and Mitsubishi.


Posted by: Fred || 05/29/2019 00:00 || Comments || Link || E-Mail|| [6461 views] Top|| File under:
India-Pakistan
Call to build more prisons, equip inmates with life skills
[DAWN] There is a dire need to build more prisons in the city given the growing number of inmates in these facilities. They should serve as rehabilitation centres with enough means to equip prisoners with basic educational and vocational skills so they could stand on their own feet once they return to normal life.


I repeat my contention that prisoners should be fed a diet of cakes, pies, and rich casseroles, that sort of thing. It may not reduce recidivism, but it'll make them easier to catch.


These views were shared by speakers at an iftar dinner organised at the District Jail Malir on Monday. The event organised by Justice Helpline, a non-governmental organization providing legal aid to jail inmates, was attended by a large number of prisoners, police officials, members of civil society and media personnel.

"Prison overcrowding is a major problem in the city. For instance, the Malir jail, which currently houses a population of 4,600, is meant for 1,600 to 1,800 inmates," said Advocate Nadeem Sheikh representing the Justice Helpline, adding that the problem of overcrowding in jails was the root cause of many other issues at prisons.

He also briefed the audience on efforts the Supreme Court's oversight committee for Malir jail had taken in collaboration with jail officials and his NGO.


Posted by: Fred || 05/29/2019 00:00 || Comments || Link || E-Mail|| [6462 views] Top|| File under: Govt of Pakistan
CII consults religious scholars over moonsighting 'controversy'
[DAWN] The Council of Islamic Ideology (CII) has reached out to religious scholars for their opinion on whether it is acceptable to follow the Islamic calendar without physical sighting of the moon, officials of CII told DawnNewsTV on Tuesday.

Letters have been sent to Wafaqul Madaris al Arabia, Wafaqul Madaris al Sunnah, Wafaqul Madaris al-Shia and Wafaqul Madaris al-Salfia. Members of the CII will also be consulted on the matter.

The CII will call a meeting after Eidul Fitr to give its ruling on this issue that has sparked a debate between the Ruet-e-Hilal Committee and Minister for Science and Technology Fawad Chaudhry. The ministry had asked for a ruling within five days but the CII deemed it impossible, saying that most members had gone for Umrah and would not be available in Ramazan.

Eidul Fitr's date will be announced by the Ruet-e-Hilal committee this year.

The moonsighting 'controversy' reared its head earlier this month when Chaudhry formed a committee of five experts from the ministry of science and technology, Meteorological Department and the Pakistain Space and Upper Atmosphere Research Commission (Suparco) to determine sighting of the moon for key Islamic dates and months scientifically.

The minister took the initiative after the National Assembly was informed that Rs3.06 million had been spent last year on the sighting of the crescent for Muharram, Ramazan, Eidul Fitr and Eidul Azha. He had earlier been critical of the committee, saying that up to Rs4m was spent on the moon-sighting procedures every year and that it was time science and technology was utilised to end the controversy.

Chaudhry had questioned the wisdom of spending large sums of money on moon-sighting every year, saying the Ruet-e-Hilal Committee should do this task on a voluntary basis.


Posted by: Fred || 05/29/2019 00:00 || Comments || Link || E-Mail|| [6477 views] Top|| File under: Govt of Pakistan
Home Front: Culture Wars
Netflix Executive: 'We'd Rethink Our Entire Investment in Georgia' If Heartbeat Bill Upheld
[Free Beacon] Ted Sarandos, the chief content officer for Netflix, stated the video streaming company may consider pulling out production from the state of Georgia if the recently signed heartbeat bill is upheld in federal courts.

Georgia Governor Brian Kemp (R.) signed the legislation, which would prohibit abortions in the state once a heartbeat is detected, in early May. The law, described as one of the most restrictive abortion laws in the country, has attracted the attention and protests of the entertainment industry as the state has emerged as a large hub for the entertainment industry creating almost 100,000 jobs and generating nearly $3 billion in revenue.

"We have many women working on productions in Georgia, whose rights, along with millions of others, will be severely restricted by this law," Sarandos said in a statement first reported by Variety over the weekend.

While numerous other production companies have deferred on publicly weighing in on the law while it is litigated through the courts, Sarandos told Variety that Netflix will work with the A.C.L.U. to fight the law in court battles.

Sarandos indicated the company will continue to operate in the state as the law is not scheduled to come into effect until January 2020 but said the company could revise its decision if courts hold up the constitutionality of the legislation.

"Should it ever come into effect, we'd rethink our entire investment in Georgia," Sarandos added.

Sarandos has a long history supporting Democratic candidates and causes. In 2012, The Hollywood Reporter described him and his wife as "Obama's $500,000 Power Couple." The couple raised hundreds of thousands of dollars for Obama's re-election campaign in 2012. Sarandos is married to Nicole Avant who served as President Obama's ambassador to the Bahamas from 2009 to 2011.

The close relationship with the former president helped Sarandos sign the former first couple to an exclusive production deal with the streaming company according to reporting from the New York Post.

The deal, announced last May, is worth an estimated $50 million dollars for the Obamas and will allow them to produce television shows and movies over a multiyear period.
Posted by: Besoeker || 05/29/2019 02:22 || Comments || Link || E-Mail|| [6468 views] Top|| File under:
Justice Thomas Issues Fiery Condemnation of Eugenic Abortion
[Free Beacon] The Supreme Court on Tuesday avoided hearing a lawsuit about two Indiana abortion regulations, one of which prompted a lengthy attack on eugenic abortion from Justice Clarence Thomas.

The case in question was Box v. Planned Parenthood of Indiana and Kentucky, first brought before the court by the state of Indiana last October. It concerned two requirements of HEA 1337, which mandated that "fetal remains" be disposed of as one would other human remains (instead of medical waste), and prohibited abortions solely on the basis of the child's sex, race, or disability status.

The Indiana-area Planned Parenthood affiliate sued, claiming that the two laws violated a woman's right to an abortion under current precedent. The Seventh Circuit Court of Appeals agreed, but Indiana appealed to the Supreme Court, perhaps hoping for a now more-conservative bench's first ruling on abortion.

These hopes were to be dashed. In its Tuesday per curiam (i.e., unanimous or mostly unanimous) decision, the court summarily reversed the Seventh Circuit on the question of fetal remains, but neatly dodged having to grapple with whether or not such laws infringe on a woman's right to an abortion.

Under current precedent, the right to an abortion is protected from any "undue burden" prior to the point of viability. However, Planned Parenthood did not argue during previous hearings that the fetal remains law represented an undue burden, instead claiming that the law was not rationally related to government interests. Because the Supreme Court had previously ruled that a state has a "legitimate interest in proper disposal of fetal remains," this argument was summarily rejected.
Posted by: Besoeker || 05/29/2019 02:19 || Comments || Link || E-Mail|| [6469 views] Top|| File under:
Ruth Bader Ginsburg: A Pregnant Woman Is Not a 'Mother'
[Breitbart] Celebrated liberal U.S. Supreme Court Justice Ruth Bader Ginsburg argued in an opinion released Tuesday that a pregnant woman is not a "mother."

"[A] woman who exercises her constitutionally protected right to terminate a pregnancy is not a 'mother'," Ginsburg wrote in a footnote, which in turn responded to another footnote in the 20-page concurring opinion by Justice Clarence Thomas in the Box v. Planned Parenthood of Indiana and Kentucky Inc. case.

As Breitbart News' legal editor Ken Klukowski reported, the case concerned a law signed by then-Governor (now Vice President) Mike Pence of Indiana in 2016, which required that the remains of an aborted fetus (or baby) be disposed of by cremation or burial. The law also prohibited abortion on the basis of sex, race, or disability alone.

The Court upheld the first part of the law, but declined to consider the selective-abortion ban until more appellate courts had ruled on it.

In his lengthy opinion ‐ which delighted pro-life advocates, and distressed pro-choice activists ‐ Thomas wrote that "this law and other laws like it promote a State's compelling interest in preventing abortion from becoming a tool of modern-day eugenics." He traced the racist and eugenicist beliefs of Planned Parenthood founder Margaret Sanger, and warned that the Court would one day need to wrestle with abortion as form of racial discrimination.
Posted by: Besoeker || 05/29/2019 02:06 || Comments || Link || E-Mail|| [6465 views] Top|| File under:
Who's in the News
23
[untagged]
6
Govt of Syria
4
Govt of Pakistan
4
Taliban
4
Islamic State
3
Govt of Iran
2
Hamas
2
al-Shabaab (AQ)
2
Commies
2
al-Nusra
2
Lashkar e-Jhangvi
2
Moslem Colonists
1
Sublime Porte
1
Fatah
1
Narcos
1
Hezbollah
1
al-Qaeda in North Africa
Bookmark
E-Mail Me
The Classics
The O Club
Rantburg Store
The Bloids
The Never-ending Story
Thugburg
Gulf War I
The Way We Were
Bio
Merry-Go-Blog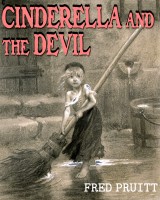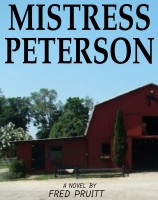 On Sale now!


A multi-volume chronology and reference guide set detailing three years of the Mexican Drug War between 2010 and 2012.

Rantburg.com and borderlandbeat.com correspondent and author Chris Covert presents his first non-fiction work detailing the drug and gang related violence in Mexico.

Chris gives us Mexican press dispatches of drug and gang war violence over three years, presented in a multi volume set intended to chronicle the death, violence and mayhem which has dominated Mexico for six years.
Click here for more information


Meet the Mods
In no particular order...


Steve White
Seafarious
Pappy
lotp
Scooter McGruder
john frum
tu3031
badanov
sherry
ryuge
GolfBravoUSMC
Bright Pebbles
trailing wife
Gloria
Fred
Besoeker
Glenmore
Frank G
3dc
Skidmark
Alaska Paul



Better than the average link...



Rantburg was assembled from recycled algorithms in the United States of America. No trees were destroyed in the production of this weblog. We did hurt some, though. Sorry.
3.236.124.56

Help keep the Burg running! Paypal: