-Lurid Crime Tales-
Cops in LA being Treated for Typhoid Fever
[LA Times] At least one Los Angeles Police Department employee at the agency's downtown L.A. station has contracted the bacteria that causes typhoid fever and is being treated for the condition, the department confirmed Wednesday evening.


Typhoid fever is a life-threatening illness with symptoms that include stomach pain, diarrhea and loss of appetite. It is not commonly found in the United States but rather typically occurs in parts of the world where water is more likely to be contaminated with sewage, according to the CDC.

People with typhoid fever or who are carriers of Salmonella Typhi bacteria can spread the bacteria to other people.


More immigrants for the sanctuary cities!
Posted by: Bobby || 05/31/2019 13:46 || Comments || Link || E-Mail|| [252 views] Top|| File under:
Jussie Smollett Paid Osundairo Bros For Pot, Ecstasy and Cocaine, Newly Released Chicago Police Files Show
[PJ] Newly released investigative files from the Jussie Smollett hate crime hoax show that the Empire star used Venmo to pay his accomplices for pot, ecstasy, and cocaine. The documents, which were made public on Thursday, a week after a Cook County Circuit Court judge ordered their release, reveal in detail how the Osundairo brothers described the staged attack.

The documents also show that police found inconsistencies between what Smollett told them right after the alleged attack and what he later claimed during his interview on Good Morning America.

And in a brand new development, Chicago police described in one document that the Cook County State's Attorney's Office informed them on February 28, almost a month before the charges against Smollett were dropped, that they would be settle with Smollett, and have him pay $10 thousand in restitution to the city of Chicago, as well as do "community service." That is exactly how it played out.
Posted by: Besoeker || 05/31/2019 00:55 || Comments || Link || E-Mail|| [224 views] Top|| File under:
-Signs, Portents, and the Weather-
World's tiniest surviving baby born in California
[ENGLISH.ALARABIYA.NET] A

Caliphornia, an impregnable bastion of the Democratic Party,

hospital on Wednesday disclosed the birth of the world's smallest baby ever to survive, weighing a mere 245 grams (8.6 ounces) - the same as a large apple - when she was born.

The girl, nicknamed Saybie by hospital staff, was born 23 weeks and three days into her mother's pregnancy at Sharp Mary Birch Hospital for Women and Newborns in San Diego.

The father was told by doctors that he would have about an hour with his daughter before she passed away.

"But that hour turned into two hours which turned into a day, which turned into a week," the mother said in a video released by the hospital.

Doctors said Saybie was delivered via emergency cesarean section in December after severe pregnancy complications that put her mother's life at risk.

After nearly five months at the hospital's neonatal intensive care unit, she was discharged home earlier this month weighing a healthy five pounds and sporting a graduation cap.

"She is a miracle, that's for sure," said Kim Norby, one of the nurses who cared for Saybie as she fought to survive with a sign that read "tiny but mighty" posted by her crib.

Emma Wiest, another nurse, said Saybie was so tiny at birth that "you could barely see her on the bed."

At birth, she weighed as much as a child's juice box and could fit in the palm of the hands of her caretakers.

"I'd heard that we had such a tiny baby and it sounded unbelievable because I mean she's about half of the weight as a normal 23-weaker," Wiest said.

Saybie's ranking as the world's tiniest baby ever to survive is according to the Tiniest Babies Registry, maintained by the University of Iowa.

The previous record was held by a baby born in Germany in 2015 who weighed seven grams more than Saybie.

"Every life is a miracle - those that defy the odds even more so," Edward Bell, a professor of pediatrics at the University of Iowa who oversees the Registry, told AFP.
Posted by: Fred || 05/31/2019 00:00 || Comments || Link || E-Mail|| [106 views] Top|| File under:
Arabia
Bangladeshi teenagers rescued from Dubai club
[Dhaka Tribune] Four underage Bangladeshi girls forced into prostitution were rescued from a Deira nightclub by police, a Dubai court heard on Tuesday.

The victims, aged between 16 and 17, were taken to the Gulf Arab country last year to work as dancers and

hooker

s at a nightclub in Al Muraqabbat.

In March this year, police were alerted to a teenager working as a dancer in a hotel nightclub who looked underage, reports Gulf News.

Police raided the nightclub and found 19 women and five procurers, aged 20 to 39.

"All the women were working as dancers and

hooker

s," said a police officer. "Four of them were under the age of 18.

"We raided the place and rescued the victims, who were referred to a

women and kiddies

's shelter in Dubai."

The defendants had brought the victims into the country using passports that showed their ages as much older, added the officer.

One 17-year-old victim said she agreed to come to Dubai to help support her family at home.

She said that a man arranged her passport and paid her money to travel to Dubai, where she was taken to a house with other girls.

"I agreed to work as a dancer because my family is poor and needed money," the victim said.

"Four days after arriving in the country, they took us to the nightclub and told us that we will work as dancers. They asked me to have illegal affairs with three customers per month," she said, confirming that the manager of the nightclub was the one running the operation.

The victims were brought into the country at different times last year.

Five defendants were charged with human trafficking. They denied the charges in court. The trial will resume on June 18 to hear the witnesses.


Posted by: Fred || 05/31/2019 00:00 || Comments || Link || E-Mail|| [99 views] Top|| File under: Human Trafficking
Caribbean-Latin America
Mexico president tells POTUS: 'America First is a fallacy' in response to tariff threat
[USA Today] WASHINGTON ‐ The president of Mexico says he wants to avoid a confrontation with the United States, but had harsh words about President Donald Trump's plan to impose tariffs on Mexican goods to pressure the nation to stem the flow of Central American migrants.

"America First is a fallacy," President Andrés Manuel López Obrador, often referred to as AMLO, said in a public letter released late Thursday.

López Obrador also announced he was sending his foreign minister to Washington, D.C., on Friday to negotiate with U.S. officials ahead of a June 10 deadline set by Trump.

In a Thursday tweet, Trump said that on June 10 the United States "will impose a 5% Tariff on all goods coming into our Country from Mexico, until such time as illegal migrants coming through Mexico, and into our Country, STOP."

In the tweet and in a separate written statement, Trump claimed that the tariff will escalate by 5 percentage points each month until "the Illegal Immigration problem is remedied," at which time it will be removed. Trump said the tariff could reach 25% by Oct. 1.

As for Trump's statements, AMLO said: "With all due respect, although you have the right to express it, 'America First' is a fallacy because until the end of times, even beyond national borders, justice and universal fraternity will prevail."
Posted by: Besoeker || 05/31/2019 10:10 || Comments || Link || E-Mail|| [382 views] Top|| File under:
Pres. Trump to impose 5% tariff on Mexican imports over illegal immigration
WASHINGTON (Reuters) - President Donald Trump said on Thursday the United States will impose a 5% tariff on all goods coming from Mexico starting on June 10 until illegal immigration across the southern border is stopped.

"The Tariff will gradually increase until the Illegal Immigration problem is remedied, at which time the Tariffs will be removed," Trump said on Twitter.

In a statement issued by the White House, Trump said the tariff would increase to 10% on July 1, 15% on Aug. 1, 20% on Sept. 1 and to 25% on Oct. 1.

"Mexico's passive cooperation in allowing this mass incursion constitutes an emergency and extraordinary threat to the national security and economy of the United States," Trump said in the statement.

"Mexico has very strong immigration laws and could easily halt the illegal flow of migrants, including by returning them to their home countries," he said.
Posted by: Besoeker || 05/31/2019 00:00 || Comments || Link || E-Mail|| [189 views] Top|| File under:
Nicaragua gov't says it released 50 more political prisoners
[Al Jazeera] Nicaragua's government said on Thursday it has released 50 prisoners detained in protests from jail to house arrest as an agreed-upon deadline to release all such prisoners approaches.

In a statement, the government said that all were held on charges of crimes against security and public peace, terms it uses for those involved in anti-government protests that swept the nation over the past year.

The government has made several similar releases in recent months, but the opposition Civic Alliance pulled out of talks with the government earlier this month because not all of the prisoners had been released.

The government has committed to releasing all detained protesters by June 18 and has said 142 remain imprisoned, though the Civic Alliance had said on Wednesday that 233 political prisoners were still behind bars.


Posted by: Fred || 05/31/2019 00:00 || Comments || Link || E-Mail|| [113 views] Top|| File under: Commies
China-Japan-Koreas
30 Years After Tiananmen, a Chinese Military Insider Warns: Never Forget
For three decades, Jiang Lin kept quiet about the carnage she had seen on the night when the Chinese Army rolled through Beijing to crush student protests in Tiananmen Square. But the memories tormented her ‐ of soldiers firing into crowds in the dark, bodies slumped in pools of blood and the thud of clubs when troops bludgeoned her to the ground near the square.

Ms. Jiang was a lieutenant in the People's Liberation Army back then, with a firsthand view of both the massacre and a failed attempt by senior commanders to dissuade China's leaders from using military force to crush the pro-democracy protests. Afterward, as the authorities sent protesters to prison and wiped out memories of the killing, she said nothing, but her conscience ate at her.

Now, in the run-up to the 30th anniversary of the June 4, 1989, crackdown, Ms. Jiang, 66, has decided for the first time to tell her story. She said she felt compelled to call for a public reckoning because generations of Chinese Communist Party leaders, including President Xi Jinping, have expressed no remorse for the violence. Ms. Jiang left China this week.
Posted by: Cratle Sholutch3187 || 05/31/2019 07:26 || Comments || Link || E-Mail|| [120 views] Top|| File under: Commies
Chinese Video Urges War With U.S.
[FreeBeacon] State-controlled media urges fight 'til end,' calls for sanctions on U.S. companies


President Trump got the CCP's attention.


China's Communist Party-controlled media stepped up a war of words with the United States recently urging an escalation of the ongoing trade dispute into a full-scale conflict. "China must be prepared to fight a protracted war," states a four-minute, anti-American video posted five days ago on a Chinese video-sharing service.

The video was posted on Watermelon Video, a short-video sharing platform that is under control of Beijing's State Administration of Radio and Television, the propaganda control office that regulates all online and broadcast content. Anything broadcast or published to the estimated 300 million Watermelon users is therefore considered approved by senior leaders of the ruling Communist Party of China.

Analysts of Chinese propaganda said the posting of the video urging conflict with the United States represents a shift in official Communist Party policy in favor of more hardline anti-U.S. policies. The report said President Trump's announcement of increased tariffs on Chinese goods earlier this month was an escalation of the trade dispute. "This is an undisguised threat from a modern imperialistic country," the video said. "Now that they can't scare us with military forces, they resort to economic measures."

According to the video, the trade war is about politics, not economic differences.

"The trade war itself is not the goal but only a means to an end," the video says.


Back at you Ching.


"In essence the trade war is a competition of overall national strength between China and USA." The trade dispute was not launched by Trump but instead was instigated by anti-Chinese groups, the video asserts. "We should be prepared for the expansion of the trade war because in its core, the United States is a country that admires strength," the video said. "It is a matter of our country's future, and China must not make any concessions. Fortune favors the bold, all imperialists are paper tigers!"

Guo Wengui, a dissident Chinese billionaire, urged the White House National Security Council, Pentagon and U.S. intelligence agencies to closely study the video for clues to future Chinese actions. By permitting the release of video, Chinese Communist Party (CCP) leaders are "trying to incite people to get behind the CCP and to lay out a plan for national warfare against the U.S.," Guo said. "This is not a joke from the CCP because they are really embedding a kind of a message in this video to prepare to confront the U.S.," he said.
Posted by: Squinty Ebberetle2049 || 05/31/2019 00:00 || Comments || Link || E-Mail|| [167 views] Top|| File under: Commies
North Korea 'executes envoy to US' after Trump summit failures
[TheGuardian]
South Korean paper claims Kim Hyok-chol has been killed and senior negotiator Kim Yong-chol subjected to forced labour

North Korea executed Kim Hyok-chol, its special envoy to the United States, and foreign ministry officials who carried out working-level negotiations for the Hanoi summit in February, a South Korean newspaper has reported.

Kim Yong-chol, a senior official who had been US secretary of state Mike Pompeo's counterpart in the run-up to the second summit between Donald Trump and Kim Jong-un, is also said to have been subjected to forced labour and ideological education as one of the officials held responsible for its collapse, the Chosun Ilbo said.

The North Korean leader was believed to be carrying out a widespread purge to divert attention from internal turmoil and discontent, the newspaper said.

"Kim Hyok-chol was investigated and executed at Mirim airport with four foreign ministry officials in March," an unnamed North Korea source said, according to the Chosun Ilbo, adding that they were charged with spying for the United States.

Kim Hyok-chol had been the counterpart to Stephen Biegun, the US special representative for North Korea, before the summit.

Kim Yong-chol was forced to work in Jagang province after his dismissal, the newspaper's source said, adding that Kim Song-hye, who carried out working-level negotiations with Kim Hyok-chol, was sent to a political prison camp.

Shin Hye-yong, the interpreter for Kim at the Hanoi meeting, is also said to have been detained in a political prison camp for undermining the leader's authority by making a critical interpretation mistake, Chosun reported.

Kim Yo-jong, the regime leader's sister who helped him in Hanoi, is also said to be "lying low" on her brother's orders, the paper reported, citing an unnamed South Korean government official who said: "We are not aware of Kim Yo-jong's track record since the Hanoi meeting."

The North Korean state newspaper Rodong Sinmun said in a commentary on Thursday: "Acting like one is revering the leader in front [of others] but dreaming of something else when one turns around, is an anti-party, anti-revolutionary act that has thrown away the moral fidelity toward the leader, and such people will not avoid the stern judgment of the revolution."

"There are traitors and turncoats who only memorise words of loyalty toward the leader and even change according to the trend of the time."

It is the first time since the December 2013 execution of Jang Song-thaek, Kim's uncle, that expressions such as "anti-party, anti-revolutionary" and "stern judgment" have appeared in Rodong Sinmun, according to Chosun Ilbo.



Courtesy of Woodrow, it wasn't just the two:

Your Fired! (at) North Korea executes 5 officials over failed Kim-Trump summit

[FoxNews] North Korea has executed five officials for their part in the failed second summit between President Trump and North Korean leader Little Kim Jong A-bonbon, according to a South Korean newspaper.

Citing the newspaper, Bloomberg News reported that Kim Hyok Chol, North Korea's special envoy to the U.S., and four other North Korean Foreign Ministry officials were executed in March because of the breakdown of the February summit in Hanoi, Vietnam.


Posted by: 3dc || 05/31/2019 00:00 || Comments || Link || E-Mail|| [274 views] Top|| File under: Commies
India-Pakistan
Another accused held in boy murder case in Haripur
[DAWN] After taking three accused into custody, the Sera-e-Saleh police tossed in the clink
Maw! They're comin' to get me, Maw!
another resident named in the boy's murder case.

The court of a judicial magistrate handed over all accused to the investigation team for interrogation on two days physical remand. Regional Police Officer,

Hazara

, Mohammad Ali Babakhel told

news hound

s that Haseebullah, a seven-year-old resident of Mohallah Jandran in Sera-e-Saleh village, had gone missing on May 23. He said the boy's body was found under a bridge near the River Daur on May 25 evening.

The RPO said the medico-legal officer, who performed postmortem on the body, had disclosed that the death was caused by stoning and strangulation but he denied that the boy was subjected to sexual assault.

He said a team of

Sherlocks

headed by SP Asif Gohar and DPO Dr Zahidullah Jan arrested Sangeen Jan, a resident of Quetta, who currently lived in Sera-e-Saleh, as he was seen with the boy on May 23 evening.

Mr Babakhel said Sangeen disclosed that Haseeb accompanied him on May 23 when Abdullah Younis, Saad Jamil, Sayaab Gul and Shiraz of the same village intercepted them and assaulted him (Sangeen) one after another.

He said Haseeb told culprits that he would inform Sangeen's father about the assault, so one of them, Abdullah Younis, bashed his head in with a rock smashed his head with a heavy stone, while the others attacked him with stones before strangling him.

The RPO said the accused later dumped the body in bushes under a bridge. Referring to the postmortem report, he denied that the minor boy was sexually assaulted before being killed.

He said Haseeb was killed to do away with the evidence of Sangeen's gang rape. Mr Babakhel said the medical examination of Sangeen Jan confirmed sexual assault, while the police

started the paperwork but haven't done much else

against the four accused under section 377/34 of PPC on his complaint. He said the accused, who had confessed to the crime, would be produced in the court on Friday.


Posted by: Fred || 05/31/2019 00:00 || Comments || Link || E-Mail|| [69 views] Top|| File under:
HIV positive woman killed by husband near Ratodero
[DAWN] SHIKARPUR: An HIV positive woman was strangled by her husband and her body was hanged from a tree in Gharo Rind village in the Dakhan area on Wednesday.

After receiving this information from relatives of deceased Kareema Rind, 30 and mother of five children, the Dakhan police took the body into custody and shifted it to hospital. Later, the body was handed over to relatives after its post-mortem examination at Garhi Yasin Taluka Hospital.

The police registered an FIR against Bahadur Rind, the husband of

the dear departed

, his brother Darya Khan Rind and relative Johar Rind on the complaint of Akbar Rind, brother of Ms Kareema.

Bahadur was jugged
Drop the heater, Studs, or you're hist'try!
but the two other suspects fled the village along with their families.

According to preliminary investigation, Ms Kareema was declared HIV positive recently after her blood screening. Her husband decided to marry another woman but Kareema raised objection.

"This morning the husband strangled [her] with a rope and then hung her from a tree outside his home," Roshan Ali, a police officer in Shikarpur, told AFP.

According to a local police officer, her husband accused Ms Kareema of having an extramarital affair.

Further investigation is under way.

Gharo Rind Village is located near Ratodero in Larkana district, the epicentre of the HIV outbreak where thousands of people have been screened in the last month and hundreds have tested positive for the virus in recent weeks, adds AFP.
Posted by: Fred || 05/31/2019 00:00 || Comments || Link || E-Mail|| [114 views] Top|| File under:
Judicial probe into Farishta's murder recommends strict action against police officials
[DAWN] The judicial inquiry report into the murder, abduction and alleged rape of 10-year-old Farishta has been submitted to the Chief Commissioner of Islamabad, and it recommends strict action against the station house officer, investigation officer and other police officials, DawnNewsTV reported on Thursday citing district administration sources.

The judicial probe, conducted by additional deputy commissioner general (ADCG) Wasim Ahmed, found that the police misbehaved with Farishta's family when they attempted to lodge a complaint following the child's alleged abduction.

According to a first information report (FIR) filed by the victim's father, Gul Nabi, his daughter had gone out to play on May 15 at around 5pm but did not return. Upon failing to find her, he feared that she had been

kidnapped

.

He stated that he had gone to the

cop shoppe

"instantly" and reported the incident. A missing person's report was filed on May 16, the FIR stated.

Nabi alleged that instead of filing an FIR and trying to recover Farishta, the SHO told them that she must have eloped. He also accused the Shahzad Town

cop shoppe

's staff of forcing him to sweep the station.

The FIR was eventually filed on May 19 ‐ four days after her disappearance.

MNA Mohsin Dawar, who had been highlighting the case on social media, also alleged that the victim's parents had "continuously requested concerned

cop shoppe

for FIR but they refused".

Dawar, in a tweet on May 20, also alleged that Polyclinic Hospital had refused to conduct a postmortem examination on the body.

However,


Switzerland makes more than cheese...


on May 21, hospital sources told DawnNewsTV that the exam had been conducted and the results are awaited.

According to the inquiry report, the medico legal officer at the hospital was not responsible for the delay in the results of the postmortem as "there is no such officer appointed at the hospital during the night hours".


Posted by: Fred || 05/31/2019 00:00 || Comments || Link || E-Mail|| [97 views] Top|| File under: Govt of Pakistan
Home Front: Culture Wars
Disney CEO: 'To Avoid Filming Among Depraved, Immoral People, We Are Moving All Our Georgia Operations Back To Hollywood'
[Babylon Bee] BURBANK, CA‐Disney's CEO, Bob Iger, has come out swinging against Georgia's restrictive abortion laws. He says that he may need to move filming locations out of state to avoid immoral, perverted, depraved people like Georgians. Instead, he says all film projects planned for Georgia will be moved back to Hollywood.

"To avoid filming among depraved, immoral people, we are moving all our Georgia operations back to Hollywood," he said in a press conference, wagging his finger sternly. "The people of Georgia can't pass immoral, unjust laws like this and expect us righteous elites in Hollywood to stand by and let it happen. Morality is very important to us in the film industry. That's why we film a lot of our stuff here in Hollywood, where we can rest easy knowing that the money from our production is going to support moral, upright people."

"It's the right thing to do," he added.

Iger also pointed out that California's lax abortion laws come in handy in Hollywood quite often.
Posted by: Besoeker || 05/31/2019 06:28 || Comments || Link || E-Mail|| [380 views] Top|| File under:
Science
Northrop Grumman OmegA rocket has a RUD

Omega, stylized as "OmegA", is a launch vehicle in development by Northrop Grumman as an NSSL replacement program intended for national security and commercial satellites.


Posted by: 3dc || 05/31/2019 00:00 || Comments || Link || E-Mail|| [256 views] Top|| File under:
Who's in the News
26
[untagged]
6
Islamic State
5
Commies
3
Taliban
3
Govt of Iran
3
Govt of Pakistan
2
Moslem Colonists
2
Hezbollah
2
al-Shabaab (AQ)
1
Hamas
1
Human Trafficking
1
Islamic Jihad (Palestian)
1
Govt of Saudi Arabia
1
Lashkar e-Jhangvi
1
Muslim Brotherhood
1
Pirates
1
Sublime Porte
1
Arab Spring
1
Govt of Sudan
1
Govt of Syria
Bookmark
E-Mail Me
The Classics
The O Club
Rantburg Store
The Bloids
The Never-ending Story
Thugburg
Gulf War I
The Way We Were
Bio
Merry-Go-Blog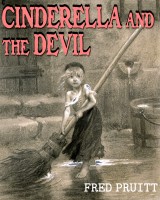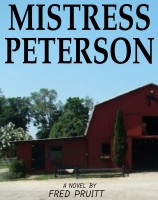 On Sale now!


A multi-volume chronology and reference guide set detailing three years of the Mexican Drug War between 2010 and 2012.

Rantburg.com and borderlandbeat.com correspondent and author Chris Covert presents his first non-fiction work detailing the drug and gang related violence in Mexico.

Chris gives us Mexican press dispatches of drug and gang war violence over three years, presented in a multi volume set intended to chronicle the death, violence and mayhem which has dominated Mexico for six years.
Click here for more information


Meet the Mods
In no particular order...


Steve White
Seafarious
Pappy
lotp
Scooter McGruder
john frum
tu3031
badanov
sherry
ryuge
GolfBravoUSMC
Bright Pebbles
trailing wife
Gloria
Fred
Besoeker
Glenmore
Frank G
3dc
Skidmark
Alaska Paul



Better than the average link...



Rantburg was assembled from recycled algorithms in the United States of America. No trees were destroyed in the production of this weblog. We did hurt some, though. Sorry.
3.228.8.80