-Lurid Crime Tales-
Angry father and bystanders perform bare knuckled Public Service Homicide (PSH), children now safe
[Breitbart] Authorities said that an unnamed car thief was beaten to death by the father of the children who were still in the car when he stole it.

At around 9 p.m. on Thursday night in Philadelphia, a 25-year-old woman drove her child ‐ and both of her boyfriend's children ‐ to the pizza place where her partner worked. She left the kids in the car and went inside, whereupon a 54-year-old man jumped into the car and sped away.

The aforementioned boyfriend charged out of the restaurant and after the car. When it was blocked by traffic, he caught up and dragged the would-be abductor from the vehicle. He and other bystanders then assaulted the man. Emergency medical services responded to the scene and took the thief to Temple University Hospital. But just after 10 p.m., he was declared dead.

Philadelphia Police Chief Inspector Scott Small told local NBC affiliate WCAU that the woman and her boyfriend were taken into custody, where they cooperated fully with law enforcement officers. According to Small, both the homicide unit and the District Attorney's Office must now determine whether the father will be charged.

Fortunately, none of the children ‐ all between the ages of seven months and five years ‐ were harmed.

Posted by: Besoeker || 07/13/2019 00:27 || Comments || Link || E-Mail|| [6509 views] Top|| File under:
U.S. Virgin Islands Senator on Epstein: 'Widespread Corruption' in Territory, 'He Has People on His Payroll'
[Breitbart] U.S. Virgin Islands Sen. Oakland Benta, a St. Croix Democrat who previously served as the island's chief of police, is speaking out in an exclusive interview with Breitbart News about billionaire Democrat donor Jeffrey Epstein and demanding wide-ranging investigations in the territory into Epstein's and others' alleged "widespread corruption."

"There is widespread corruption within the territory that needs to be addressed and looked at with fresh eyes," Benta said in an exclusive interview with Breitbart News on Thursday.

In the wake of fresh charges in New York City brought against Epstein, Benta says the authorities in the U.S. Virgin Islands both locally and federally need to probe into more potential crimes that may have been committed. A career law enforcement official who was chief of police in St. Croix for many years before his election to the territory's legislature, Benta is concerned there may have been both federal and local crimes committed with regard to trafficking minors for the purposes of illicit sex acts.

"Being an investigator as well, and understanding the dynamics, the police department now needs to work with its federal partners very closely because we have interstate trafficking across state lines of minors," Benta told Breitbart News. "If you move across state lines, that is a trafficking offense. At the end of the day, there are so many souls that have been placed in these positions that don't have the wherewithal or the assistance and they're saying 'please help.' Now we can actually encourage them to come forward because they know that justice will be served once it is brought to the correct ears here in the territory. Now, there is a belief and a trust that services will be rendered and justice will be served based on who they speak to within the territory."
Posted by: Besoeker || 07/13/2019 00:19 || Comments || Link || E-Mail|| [6504 views] Top|| File under:
Russian jailed in Bali for smuggling drugged orangutan
[ENGLISH.ALARABIYA.NET] A Russian tourist who attempted to smuggle a drugged orangutan out of Indonesia in his suitcase was sentenced to a year in prison on Thursday after claiming that he wanted to keep the animal as a pet.

Judges also ordered Andrei Zhestkov to pay a $700 fine or serve two additional months in prison.

The 28-year-old was detained at Bali's Denpasar airport in March while passing through a security screening before his flight to Russia.

Suspicious officers stopped him and opened his luggage to find a two-year-old male orangutan sleeping inside a rattan basket.

Officials believed Zhestkov drugged the ape with allergy pills before putting it inside the basket which also contained baby formula and blankets.

Police also found two live geckos and five lizards inside the suitcase. Zhestkov told authorities that the protected species was gifted by his friend, another Russian tourist who bought the primate for $3,000 from a street market in Java.

He claimed his friend, who has since left Indonesia, convinced him he could bring home the orangutan as a pet.

Orangutans are a critically endangered species, according to the International Union for Conservation of Nature, with only about 100,000 remaining worldwide.

Plantation workers and villagers in Indonesia often consider the apes to be pests and sometimes attack them, while poachers capture the animals to sell as pets. A string of fatal attacks on the apes has been blamed on farmers and hunters.
Posted by: Fred || 07/13/2019 00:00 || Comments || Link || E-Mail|| [6476 views] Top|| File under:
Real Hedge-Fund Managers Have Some Thoughts on What Epstein Was Actually Doing
[Intelligencer] Long before Jeffrey Epstein pleaded guilty to prostitution charges in Florida more than a decade ago, his fellow Palm Beach resident and hedge-fund manager Douglas Kass was intrigued by the local gossip about his neighbor.

"I'm hearing about the parties, hearing about a guy who's throwing money around," says Kass, president of Seabreeze Partners Management. While stories about young girls swarming Epstein's waterfront mansion and the sex parties he hosted for the rich and powerful were the talk of the town, Kass was more focused on how this obscure person, rumored to be managing billions of dollars, had become so wealthy without much of a track record.

Kass was well-connected on Wall Street, where he'd worked for decades, so he began to ask around. "I went to my institutional brokers, to their trading desks and asked if they ever traded with him. I did it a few times until the date when he was arrested," he recalls. "Not one institutional trading desk, primary or secondary, had ever traded with Epstein's firm."

When a reporter came to interview Kass about Bernie Madoff shortly before that firm blew up in the biggest Ponzi scheme ever, Kass told her, "There's another guy who reminds me of Madoff that no one trades with." That man was Jeffrey Epstein.

"How did he get the money?" Kass kept asking.

For decades, Epstein has been credulously described as a big-time hedge-fund manager and a billionaire, even though there's not a lot of evidence that he is either. There appears little chance the public is going to get definitive answers anytime soon. In a July 11 letter to the New York federal judge overseeing Epstein's sex-trafficking case, Epstein's attorney offered to provide "sealed disclosures" about Epstein's finances to determine the size of the bond he would need to post to secure his release from jail pending trial. His brother, Mark, and a friend even offered to chip in if necessary.

Naturally, this air of mystery has especially piqued the interest of real-life, non-pretend hedge-funders. If this guy wasn't playing their game ‐ and they seem pretty sure he was not ‐ what game was he playing? Intelligencer spoke to several prominent hedge-fund managers to get a read on what their practiced eyes are detecting in all the new information that is coming to light about Epstein in the wake of his indictment by federal prosecutors in New York. Most saw signs of something unsavory at the heart of his business model.
Posted by: Besoeker || 07/13/2019 00:00 || Comments || Link || E-Mail|| [6473 views] Top|| File under:
Fox News Contributor Tyrus aka Geo Murdock, Alledged To Have Sent Lewd Texts To Colleague
[Huffpoo] Tyrus, a Fox News contributor and a host on the network's subscription streaming service, Fox Nation, sent lewd and inappropriate text messages to his now-former Fox Nation co-host, Britt McHenry, according to four sources familiar with the texts' contents.

The messages, which have not previously been reported, include texts in which Tyrus said to McHenry: "Just pull your boobs out now why don't you. Just grin and bare it" and "keep being negative and I'll send you another dick pic."

In June, The Daily Beast reported that Tyrus was pulled off the show he co-hosted with McHenry, after McHenry complained to the network about him.
Posted by: Besoeker || 07/13/2019 04:58 || Comments || Link || E-Mail|| [6487 views] Top|| File under:
Earthquake rattles greater Seattle area
[ENGLISH.ALARABIYA.NET] Two earthquakes shook the Puget Sound region in Washington state early Friday morning, with the temblors felt into British Columbia and across the Cascade Mountains into the eastern part of the state.

There were no immediate reports of damage or injuries.

The US Geological Survey reports that a 4.6 magnitude earthquake rattled the Three Lakes area, about 40 miles (64 kilometers) northeast of Seattle. That was followed minutes later by a 3.5 magnitude aftershock near the city of Monroe, some 30 miles (48 kilometers) northeast of Seattle.

The initial jolt was recorded at 2:51 a.m. Friday.

The state Department of Transportation said the agency would be inspecting bridges, but had no reports of damage.

The USGS said it received reports of people feeling the shaking from Vancouver to near Wenatchee, Washington.

The Northwest is especially prone to earthquakes. The most recent large one to shake the Seattle area occurred in 2001, when a 6.8 magnitude quake happened just north of Olympia, Washington. That quake caused some injuries and widespread damage, including to the air traffic control tower at Sea-Tac Airport.

Further south along the Pacific coast, a magnitude 4.9 aftershock of last week's Southern

Caliphornia, an impregnable bastion of the Democratic Party,

earthquakes was felt widely in the region on Friday morning. There have been thousands of aftershocks of the magnitude 6.4 earthquake on July 4 and the 7.1 quake that occurred the next day.


Posted by: Fred || 07/13/2019 00:00 || Comments || Link || E-Mail|| [6476 views] Top|| File under:
Africa Subsaharan
South Africa military set to deploy against Cape Town gangs
Cape Town (AFP) - South African soldiers will deploy in Cape Town's crime-ridden townships after a surge of shootings, gang violence and murders in one of the country's top tourist destinations, the head of the defence forces said Friday.

They will bolster the city's struggling police force for three months, patrolling on foot and in vehicles through districts identified as criminal hotspots.

Soldiers have been used in similar missions in Cape Town before but violence has peaked in recent months in the sprawling townships of the Cape Flats area, one of the most violent places in South Africa.

General Solly Shoke, chief of the South African National Defence Force (SANDF), said the military "will deploy a battalion with support elements during the operation."

The size of the deployment was not revealed nor the start date, expected to be within days.

Neighbourhoods including Bonteheuwel, Delft, Hanover Park and Philippi East have been plagued by gang-related violence, with the much-criticised police force unable to impose order.

Police Minister Bheki Cele said the "intense deployment" of the military would last three months.

"We believe that by the time that time comes, we would have normalised the situation and we'll sustain that through normal policing," he said.

General Solly Shoke bio snippet: Shoke received his education at Orlando High School, Alexandra Township,[2] in Johannesburg. Other academic qualifications include a Diploma in Human Resources Management from Damelin, a Certificate in Defence Management from the University of the Witwatersrand and a Certificate in Personnel Management from IPM. Shoke joined Umkhonto we Sizwe, the military wing of the African National Congress (ANC), in the 1970s. In the 1980s he served as field commander during the liberation struggle against the South African government. He obtained his military training in Angola and completed the Brigade Commanders Course in the USSR. He became part of the underground leadership of Operation Vula in 1988. Between 1993 and 1994, Shoke followed an Intermediate Staff Course in Zimbabwe. In 1994 he was appointed as Director Personnel Planning of the South African Army.[2]

In 1998, Shoke commanded the South African Development Community forces during Operation Boleas in Lesotho. He was the Director Personnel Acquisition from January 1999 to October 2000, when he was promoted to the rank of major general as the Chief Director Human Resources Support.[3] He was promoted to Chief of the Army in 2004,[4] and became Chief of the South African National Defence Force in May 2011.[5]


Posted by: Besoeker || 07/13/2019 00:00 || Comments || Link || E-Mail|| [6471 views] Top|| File under:
Home Front: Politix
First SEAL to complain about Gallagher first to get weapons permit
This stinks


[SD Reader] In spite of testimony that a half dozen Navy SEAL witnesses who agreed to testify against Navy Special Operations Chief Ed Gallagher were offered permits to carry concealed weapons, only one permit has been issued.

Then-Special Operator First Class, now-Chief Petty Officer Craig Miller, who made the first formal complaints against Gallagher months after the deployment ended, got his permit in April.

(The sheriff's department did not provide information about the brand and type of weapon Miller has permission to carry. The official Special Warfare military-issued handgun is the German-made Sig Sauer P226, but a Navy spokeswoman said that "military issue weapons are for military use only.")

The offer to carry concealed weapons came out in testimony during the court martial.

Miller was the first to complain to his command about Gallagher, months after the team returned from deployment.

The sheriff's department disputes that the permit was offered, saying that all who seek such a permit must apply and qualify ‐ the department does not offer them.

Many of the witnesses were not offered the opportunity to apply for concealed weapon permits, sources close to the case say, but the Navy command did offer to issue military protective orders that bar Gallagher from being near or contact with them. Several witnesses are said to have accepted the protective orders.

Asked for more information about the concealed weapon permit program, the department's communications Lt. Justin White decided the question is a public records request that will receive a response "in the statutorily prescribed time period." The department's 2017 annual report indicates the department approved 2,065 permits to carry in San Diego County that year.

Attempts to contact the SEAL witnesses' attorney Brian Ferguson gather the response that he is out of pocket and could not respond.

Testimony during the court martial indicated that Capt. Conor MacMahon and Navy investigator Joe Warpinski offered the permits to some if not all the SEALs who agreed to testify against Gallagher – an offer confirmed by Gallagher's attorney, Timothy Parlatore.

"What's the best way to get the loyalty of a SEAL who's getting cold feet about testifying? Offer him a permit to carry," Parlatore said.

McMahon was part of the original prosecution team whose lead prosecutor was removed after it became clear that he'd gone ahead with a clandestine effort to track emails to and from the defense team after the military judge hearing the matter directed the prosecutor to the U.S. Attorney's office where he was told he couldn't get a warrant to spy on the defense lawyers.

Lawyers for Miller did not respond to messages Tuesday and Wednesday.

During Parlatore's cross-examination of Miller, the lawyer skewered the newly minted Spec Ops chief for being one of a dozen or so current and former SEALs who'd paid the village volunteer police department in Lake Arthur, New Mexico for police officer badge and credentials that included a weapon permit valid throughout the U.S. An investigation of the Lake Arthur badges and guns by a New Mexico television station found about 100 "reserve officers," most of whom do not live in the state.
Posted by: Frank G || 07/13/2019 04:42 || Comments || Link || E-Mail|| [6484 views] Top|| File under:
India-Pakistan
Police for judicial probe into death of rape suspect in custody in Lahore
[DAWN] The police high-ups have recommended to the authorities for judicial inquiry into the death of a rape suspect in the lockup of the Akbari Gate

cop shoppe

in the wee hours of Thursday.

The police department requested officially for the judicial inquiry after the rape suspect, Zeeshan (30), was found hanged in the police lockup. His parents alleged he was killed by the police during interrogation.

During initial inquiries, the senior

coppers

had claimed that Zeeshan

did away with himself

in the lockup, where four other suspects were also detained.

They claimed Zeeshan went to the washroom of the lockup and took the extreme step in the wee hours when the suspects were asleep.

Zeeshan's parents, relatives and other residents of the locality took to the street later, when they came to know about his death

in jug

.

They had surrounded the

cop shoppe

, blocked the roads and lodged strong protest, throwing traffic out of gear for a couple of hours.

They said that a team from the Akbari Gate police had arrested Zeeshan after a local resident Qazafi alleged that he raped his minor son.

During interrogation, they alleged, the police tortured him to death and then declared it suicide to save their skin.

However,


you can observe a lot just by watching...


the Lahore SSP (operations) rejected the allegation, saying the CCTV camera installed at the

cop shoppe

and the four suspects detained in other cases were "witness to the incident".

He said the suspect was a habitual criminal as had also sexually assaulted many other children in the area.

Even then, he said, the police had written a letter to the authorities concerned for a judicial inquiry into the incident to find out the cause of Zeeshan's death.


Posted by: Fred || 07/13/2019 00:00 || Comments || Link || E-Mail|| [6468 views] Top|| File under: Govt of Pakistan
Government
Pres. Trump meeting with potential replacements for DNI Dan Coats
[Washington Examiner] President Trump is reportedly thinking about pushing out Director of National Intelligence Dan Coats and has held informal meetings with people who could replace him.

Trump has been weighing replacing the 76-year-old Coats for months, according to Fox News. Possible replacements include former Chairman of the Joint Chiefs of Staff Gen. Joseph Dunford and Fred Fleitz, who served as national security adviser John Bolton's chief of staff.

Trump discussed the possibility with Fleitz in February but did not officially offer him the job. It isn't clear how many other people are being considered or who they are. Trump was upset with Coats after he appeared critical of the president's relationship with Russian President Vladimir Putin during an interview with NBC's Andrea Mitchell last year.
Last year? He'd have moved faster than this. The dude's 76. If you don't have a succession planned, you're failing
Posted by: Besoeker || 07/13/2019 05:22 || Comments || Link || E-Mail|| [6469 views] Top|| File under:
Who's in the News
24
[untagged]
7
Govt of Iran
4
Islamic State
3
Commies
3
Taliban
2
Govt of Syria
2
Moslem Colonists
2
Sublime Porte
2
al-Shabaab (AQ)
2
Govt of Pakistan
1
Hezbollah
1
Govt of Sudan
1
Govt of Pakistain Proxies
1
Muslim Brotherhood
1
Arab Spring
1
Antifa
1
Govt of Iran Proxies
1
Hamas
Bookmark
E-Mail Me
The Classics
The O Club
Rantburg Store
The Bloids
The Never-ending Story
Thugburg
Gulf War I
The Way We Were
Bio
Merry-Go-Blog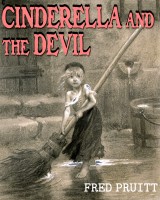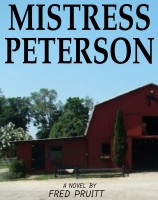 On Sale now!


A multi-volume chronology and reference guide set detailing three years of the Mexican Drug War between 2010 and 2012.

Rantburg.com and borderlandbeat.com correspondent and author Chris Covert presents his first non-fiction work detailing the drug and gang related violence in Mexico.

Chris gives us Mexican press dispatches of drug and gang war violence over three years, presented in a multi volume set intended to chronicle the death, violence and mayhem which has dominated Mexico for six years.
Click here for more information


Meet the Mods
In no particular order...


Steve White
Seafarious
Pappy
lotp
Scooter McGruder
john frum
tu3031
badanov
sherry
ryuge
GolfBravoUSMC
Bright Pebbles
trailing wife
Gloria
Fred
Besoeker
Glenmore
Frank G
3dc
Skidmark
Alaska Paul




Two weeks of WOT

Sat 2019-07-13
Kismayo attack: 26 dead as gunmen storm Somali hotel
Fri 2019-07-12
Labor Sec. Alex Acosta Resigns Amid Pall of Jeffrey Epstein Investigation
Thu 2019-07-11
Iranian Islamic Revolutionary Guard Corps boats tried, failed to seize British oil tanker in Persian Gulf
Wed 2019-07-10
Egyptian Court Convicts Al-Azhar Professor, Others For Spying For Iran
Tue 2019-07-09
Hafiz Multan, Taliban's deputy Red Unit commander killed in Kandahar
Mon 2019-07-08
Bouteflika's ex-party chief detained in Algeria corruption probe
Sun 2019-07-07
Radioactive material worth $72m seized from car in Turkey
Sat 2019-07-06
Deal between protest leaders and Sudan's ruling generals
Fri 2019-07-05
Second 'son of Hamas' leaves terror group, exposing corruption, Turkish spy ring
Thu 2019-07-04
Wishing all Rantburgers a happy and safe Independence Day!
Wed 2019-07-03
Airstrike hits migrant detention center in Libya, 40 killed
Tue 2019-07-02
Navy SEAL Edward Gallagher found not guilty on murder and attempted murder charges
Mon 2019-07-01
Seven Sudanese protesters killed, 181 wounded in Sunday demonstrations
Sun 2019-06-30
Journalist Assaulted By Antifa/Portland - Face, Neck, Ear Injuries
Sat 2019-06-29
Three Soldiers Killed in Philippines' Restive South, ISIS claims attack


Better than the average link...



Rantburg was assembled from recycled algorithms in the United States of America. No trees were destroyed in the production of this weblog. We did hurt some, though. Sorry.
18.206.14.36

Help keep the Burg running! Paypal: