-Lurid Crime Tales-
U.S. student confesses to killing Italian policeman
ROME (Reuters) - A 19-year-old U.S. student has confessed to killing a policeman in central Rome, in a crime that has shaken Italy, national news agency ANSA reported on Friday.

Mario Cerciello Rega, an officer with the Carabinieri military police, was repeatedly stabbed early on Friday after trying to arrest two people suspected of stealing a bag from a man in a popular tourist district.

Initial media reports suggested the assailants were North Africans, but police later said they had arrested two U.S. students in an upscale city center hotel and had taken them in for questioning over the incident. Neither man was named.

ANSA reported that one of the two had confessed to the killing. The police did not immediately respond to a request for comment.
Posted by: Besoeker || 07/27/2019 03:50 || Comments || Link || E-Mail|| [255 views] Top|| File under:
Bloodbath At Animal Shelter As Two Canines Go On Rampage
Just when you thought the day coudn't get worse, someone leaves a door or two open and WHAM ! A canine caper written by Ryuhei Kitamura.

(CNN)Workers at an animal shelter in southeastern Alabama came to work Thursday and were shocked to find that two of the dogs had killed 29 cats overnight.
It was like two unhinged far-outright wingers went at smug leftist academics and gay actors with axes and chainsaws !
Bill Banks, director of the Dothan Animal Shelter, told CNN affiliate WTVY that two pit bulls forced their way out of their pens and pushed hard enough against the chain-link fences of the cat area to get inside.

Dothan Mayor Mark Saliba told CNN that the incident will be investigated immediately and that the City Commission has since identified the need for an updated animal shelter.

"Unfortunately, tragic events sometimes fuel us to push things forward a little bit faster," he said. "I'm thinking this will do just that."


Meaning new construction contracts, a bigger kitty... oh my... sob!


Officials at the shelter, about 110 miles southeast of Montgomery, said that the pit bulls were brought in after being found roaming Wednesday and that their futures are still uncertain.


If ever there was a need for the 'misguided youths' defense, it's now.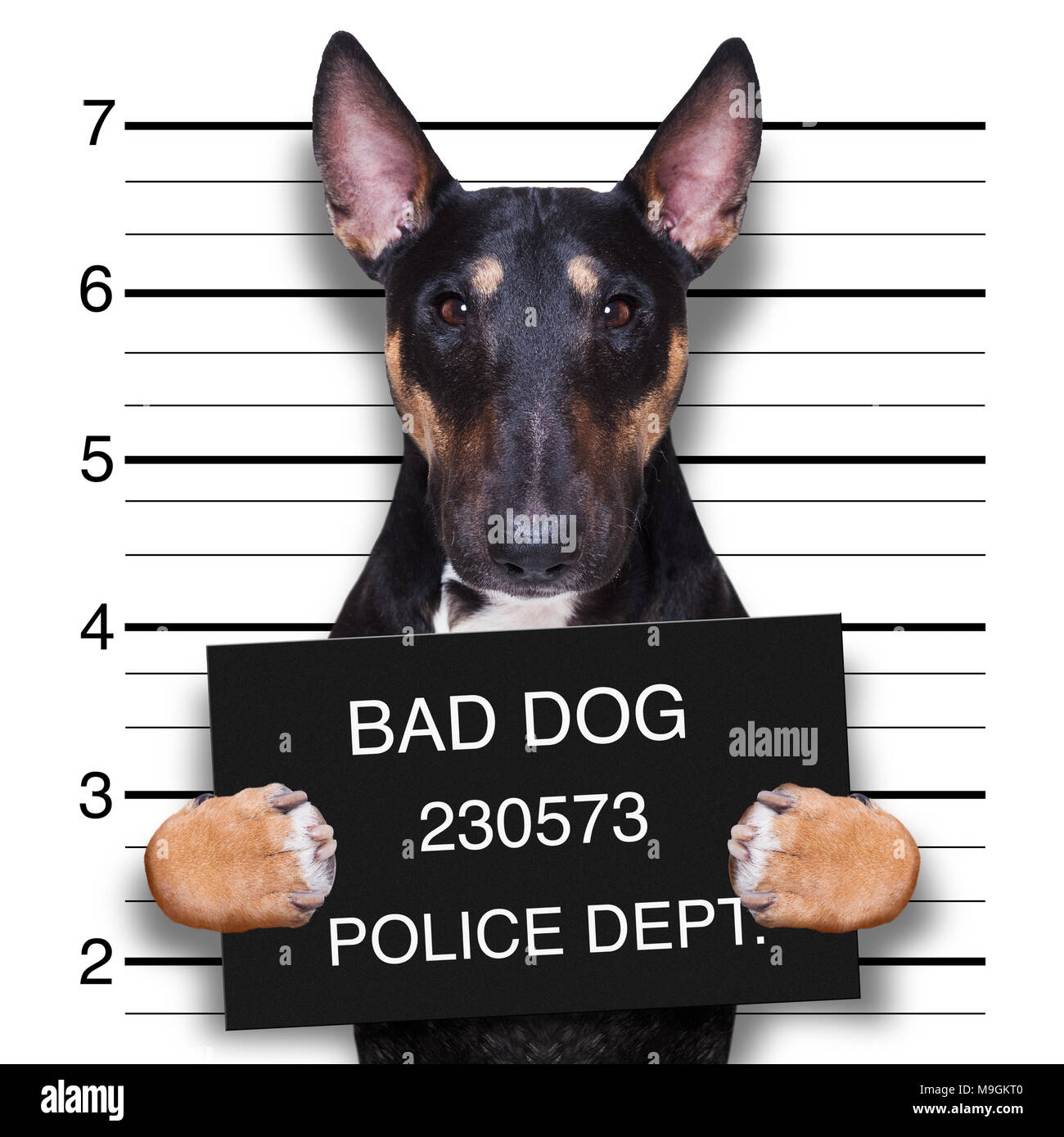 "We are all saddened and surprised by the event that took place," Saliba said. "The safety of our animals is the top priority at the shelter."


Then stop screening Tarantino movies in the doggy pens.


Counseling will be available for the wussanimal shelter workers, according to WTVY.


That's the gist of it. Head to CNN, if you want the rest of the sordid tale.
Posted by: Dron66046 || 07/27/2019 00:00 || Comments || Link || E-Mail|| [206 views] Top|| File under:
Britain
The quiet civil servant who 'channelled' spiritual information
[Irish Times] Imagine if you suddenly began hearing voices in the air that followed you wherever you went; heading to work on the train, or out walking on a busy street. Voices that offered wise, accurate and relevant information.

This is what happened to an unassuming public servant named Patrick McMahon in 1978. While working as an official in the land registry in Dublin, he became aware of invisible entities communicating with him. For a man reared without electricity or running water, in the Catholic claustrophobia of rural Co Clare, it was a disturbing development, and he tried his best to block it out. But visions of other civilizations and other ages kept flooding his mind.

"Was it the devil and all his cohorts of evil spirits playing tricks on me?" he wondered. "Was I simply going mad?"

What became clear was that life couldn't continue as before, with this constant deluge of information that was as loud and clear as a person standing right next to him. He needed to gain control of it, and after three months of leading what he calls "a double life", he finally learned to shut off the flow and return to normal. This should have been the end of the story: a bout of stress-related psychosis, a temporary mental anomaly, like many of us have experienced.

Yet, once McMahon realised that he was able to start and stop the communication at will, he became more at ease with it, and began to realise that it provided eerily accurate and relevant information. Not only that, but much of it was wise and profound. He described it as "a vast vista of never-ending, evolving consciousness, which put all the happenings of day-to-day existence into a totally new perspective".

Over time, he began writing down the thoughts that were coming to him, imagining that, if they had any validity, someone somewhere might publish them posthumously and anonymously in the far distant future. But Dublin in the 1980s was too small to keep such things secret, and soon people began to hear about this quiet Clare man who had access to uncannily precise information about their personal lives, their past and futures.
Posted by: Besoeker || 07/27/2019 07:38 || Comments || Link || E-Mail|| [290 views] Top|| File under:
EU partners warn Johnson against Brexit 'provocations'
[Saudi Gazette]

Britannia

's Europe

...the land mass occupying the space between the English Channel and the Urals, also known as Moslem Lebensraum...
an partners on Friday warned Boris Johnson that his hard-line Brexit stance was putting the UK on a "collision course" with the EU and called on the new premier to avoid "provocations".

Johnson is planning meetings with French President Emmanuel Macron and German Chancellor Angela Merkel
...chancellor of Germany and the impetus behind Germany's remarkably ill-starred immigration program. Merkel used to be referred to by Germans as Mom. Now they make faces at her for inundating the country with Moslem colonists...
in the next few weeks, officials said Friday, as the British premier insists he will renegotiate the UK's divorce accord with the European Union
...the successor to the Holy Roman Empire, only without the Hapsburgs and the nifty uniforms and the dancing...
Macron extended the invitation to Johnson in a call late Thursday from his official summer vacation residence in the south of

La Belle France

, where he is expected to stay for the next three weeks, said an aide.

But in a sign of wariness about Johnson's anti-EU rhetoric,

La Belle France

's Europe Minister Amelie de Montchalin urged

Britannia

's new leader to create a working relationship with his partners on the continent.

"From our side, we need to be responsible," she told

La Belle France

2 television. "That means being clear, predictable and it means on the other side that we need to create a working relationship, that there aren't games, posturing, provocations."

Macron, who has said he is happy to be considered the "bad guy" in the Brexit negotiations, is set to be a key figure during the tricky and potentially bad-tempered talks in the months ahead.

"Emmanuel Macron has had one of the firmest positions of European leaders in the negotiations," said Vivien Pertusot, a research fellow at the IFRI foreign affairs think-tank and specialist on Brexit.

"Nothing is going to force his hand and he has no reason to soften his position," he added.

Pertusot said that upcoming negotiations would be marked by "frankness" with attention on "which side is going to blink first".

Macron, a devoted Europhile who is seeking to deepen links between EU members, views Brexit as an act of self-harm by

Britannia

and he has been highly critical of Johnson personally in the past.

The timing of the meeting between Macron and Johnson was unclear. The British prime minister is due in

La Belle France

to attend the G7 meeting of developed nations in Biarritz on August 24-26.
Posted by: Fred || 07/27/2019 00:00 || Comments || Link || E-Mail|| [313 views] Top|| File under:
Caribbean-Latin America
US Sanctions Venezuela Emergency Food 'Corruption Network'
[AnNahar] The US Treasury Department on Thursday announced sanctions against three of Venezuelan President Nicolas Maduro's stepsons, a Colombian businessman and six others for running a "corruption network" that profited from emergency food imports.


"Tonight on the Food Corruption Network: 'Your rations - Chopped'"


The US has in recent months escalated sanctions against Venezuela, which is struggling with a political and economic crisis that the United Nations says has left a quarter of its 30 million people in need of humanitarian aid.

The new restrictions target Maduro's stepsons Walter Jacob Gavidia Flores, Yosser Daniel Gavidia and Yoswal Alexander Gavidia Flores, whom the US says collaborated with Colombian businessman Alex Nain Saab Moran and his business partner Alvaro Pulido to profit off importing emergency food into the country as it struggled with rising malnutrition.

"What Treasury has described today is an extraordinarily elaborate network, whose purpose is to steal food from the poorest Venezuelans and build up profits for regime members and their families," a senior US official said on condition of anonymity.

As its economic crisis worsened, Venezuela's government in 2016 created a program to provide subsidized food to the poor, which Saab and a business partner organized so that food would be imported "at the most profitable rate for themselves," Treasury said in a statement.

"Under Maduro's watch, Saab reaped substantial profits and imported only a fraction of the food needed for the CLAP program," Treasury said.

It added that he "laundered hundreds of millions of dollars in corruption proceeds around the world," while paying off Maduro's stepsons for access to contracts.

Despite the sanctions, Maduro said the food subsidies would continue. "Not even with a million sanctions will CLAP stop," he said, adding that the food "belongs to the Venezuelan people."

The program had 16.3 million beneficiaries in 2018, according to a study by the main universities in Venezuela.

- SHELL COMPANIES -
The Treasury sanctions prevent Saab, Maduro's stepsons as well as six others involved in the alleged scheme from accessing the US financial system or doing business there.

Saab and Pulido were charged with money laundering, moving some $350 million out of Venezuela either to the US or through the US to foreign accounts they owned or controlled.

The two had been hired in November 2011 by Maduro predecessor and mentor Hugo Chavez to build low-income housing.

Saab, 47, and Pulido, 55, face up to 20 years in prison for the charges.

Also sanctioned are 13 companies registered around the world that Treasury said were part of "a sophisticated network of shell companies" involved in the food importation scheme.

Opposition leader and self-proclaimed interim president Juan Guaido denounced the sanctioned individuals, saying they had "enriched themselves by taking advantage of the suffering" of the Venezuelan population.

In January, Guaido declared himself acting president, branding Maduro an "usurper" over his re-election last year in a poll widely believed to have been rigged. But despite the support of some 50 countries including the US, Guaido has been unable to dislodge him from power.

Representatives of the two sides have in recent weeks been negotiating in Barbados to resolve the political impasse.
Posted by: trailing wife || 07/27/2019 00:33 || Comments || Link || E-Mail|| [177 views] Top|| File under: Commies
India-Pakistan
Chotu gang leaders get 298-year jail term
[DAWN] An anti-terrorism court (ATC) in Dera Ghazi Khan on Thursday awarded 298-year imprisonment to three gangsters, including Chotu gang leader Ghulam Rasool alias Chotu, for killing two

coppers

in 2011.
"Chotu gang leader Ghulam Rasool alias Chotu" - How clever! They'll never be able to ID him
The other gangsters who have been convicted by the court were identified as Sher Khan and Ghulam Rasool Kahu.

The ATC also imposed Rs200,000 fine on each of the convicts and ordered them to submit the fine, according to media reports.

Earlier in March, at least 20 gangsters, including those affiliated with infamous Chotu gang, were awarded death sentence

...the barbaric practice of sentencing a murderer to be punished for as long as his/her/its victim is dead...
by the ATC Multan
...Home of the Multan Sultans...
on charges of killing six

coppers

in Rajanpur.

Police had sought help of the army and Rangers in the fight against Chotu Gang in Rajanpur district. Chotu gang had surrendered to the army.
Posted by: Fred || 07/27/2019 00:00 || Comments || Link || E-Mail|| [104 views] Top|| File under: Govt of Pakistan
Southeast Asia
Indonesia pardons woman jailed after reporting harassment
[DAWN] Indonesia's parliament approved on Thursday an amnesty for a woman who was tossed in the calaboose
Drop the rosco, Muggsy, or you're one with the ages!
after recording lewd phone calls from her boss in a case that has caused outrage and warnings that it could discourage victims of sexual abuse from speaking out.

President Joko Widodo had granted an amnesty to Baiq Nuril Maknun after she had exhausted all other legal avenues in the controversial case.

Parliament's approval was met by loud applause as the tearful mother of three who was in the chamber covered her face with her hands before kissing the ground.

Erma Suryani Ranik, a member of parliament, read a statement confirming the decision and said in this case "Baiq Nuril was the real victim, instead of the perpetrator".

Maknun, who had been working at a school on the island of Lombok, recorded some parts of lewd telephone calls from the school's principal without his knowledge in 2012 after complaining of sexual harassment. She then gave a recording to a third person, and distributed it on an electronic device, which resulted in the principal losing his job, court documents showed.

In 2015, the principal reported Maknun to police, which resulted in her being prosecuted under laws targeting the electronic distribution of pornographic material.

Although the case was dismissed by a lower court, prosecutors took it to the Supreme Court and Maknun was tossed in the calaboose
Drop the rosco, Muggsy, or you're one with the ages!
for six months and given a 500 million rupiah ($36,000) fine.
Posted by: Fred || 07/27/2019 00:00 || Comments || Link || E-Mail|| [138 views] Top|| File under:
Home Front: Culture Wars
Ruth Bader Ginsburg defends conservative Justices Kavanaugh and Gorsuch
[The Hill] Supreme Court Justice Ruth Bader Ginsburg defended conservative Justices Brett Kavanaugh and Neil Gorsuch as "very decent and very smart."

"I can say that my two newest colleagues are very decent and very smart individuals," she said Wednesday at an event in Washington, D.C., according to CNN.

Ginsburg's comments come amid concerns that if she were to die or to retire from the bench, a spot would open up on the nine-member court for President Trump to appoint a third conservative justice and push the ideological balance further to the right.

In an interview with NPR on Tuesday, the 86-year-old justice refuted those concerns, saying she's "very much alive."

Ginsburg is one of the court's four liberal-leaning justices and has served on the bench since 1993. Earlier this month, she praised Kavanaugh for his entirely female staff as a "very important first."

"There is a very important first on the Supreme Court this term, and it's thanks to our new justice, Justice Kavanaugh, whose entire staff is all women. All of his law clerks are women," Ginsburg said at an event held by Georgetown Law, CNN reports.
Posted by: Besoeker || 07/27/2019 06:59 || Comments || Link || E-Mail|| [253 views] Top|| File under:
Girls on girl cyberbullying on the rise in schools
SEATTLE (AP) ‐ Rachel Whalen remembers feeling gutted in high school when a former friend would mock her online postings, threaten to unfollow or unfriend her on social media and post inside jokes about her to others online.

The cyberbullying was so distressing that Whalen said she contemplated suicide. Once she got help, she decided to limit her time on social media. It helps to take a break from it for perspective, said Whalen, now a 19-year-old college student in Utah.

There's a rise in cyberbullying nationwide, with three times as many girls reporting being harassed online or by text message than boys, according to the National Center for Education Statistics.

The U.S. Department of Education's research and data arm this month released its latest survey, which shows an uptick in online abuse, though the overall number of students who report being bullied stayed the same.

"There's just some pressure in that competitive atmosphere that is all about attention," Whalen said. "This social media acceptance ‐ it just makes sense to me that it's more predominant amongst girls."

Many school systems that once had a hands-off approach to dealing with off-campus student behavior are now making cyberbullying rules, outlining punishments such as suspension or expulsion, according to Bryan Joffe, director of education and youth development at AASA, a national school superintendents association.

That change partly came along with broader cyberbullying laws, which have been adopted in states like Texas and California in recent years.
Posted by: Besoeker || 07/27/2019 04:15 || Comments || Link || E-Mail|| [239 views] Top|| File under:
Who's in the News
33
[untagged]
5
Taliban
4
Govt of Pakistan
4
Govt of Iran
3
Govt of Syria
2
Arab Spring
2
Muslim Brotherhood
2
Moslem Colonists
2
Sublime Porte
1
al-Shabaab (AQ)
1
Boko Haram (ISIS)
1
Commies
1
Govt of Iraq
1
Hamas
1
Islamic State
1
Narcos
Bookmark
E-Mail Me
The Classics
The O Club
Rantburg Store
The Bloids
The Never-ending Story
Thugburg
Gulf War I
The Way We Were
Bio
Merry-Go-Blog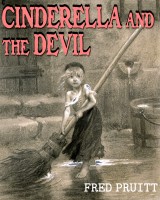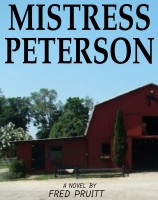 On Sale now!


A multi-volume chronology and reference guide set detailing three years of the Mexican Drug War between 2010 and 2012.

Rantburg.com and borderlandbeat.com correspondent and author Chris Covert presents his first non-fiction work detailing the drug and gang related violence in Mexico.

Chris gives us Mexican press dispatches of drug and gang war violence over three years, presented in a multi volume set intended to chronicle the death, violence and mayhem which has dominated Mexico for six years.
Click here for more information


Meet the Mods
In no particular order...


Steve White
Seafarious
Pappy
lotp
Scooter McGruder
john frum
tu3031
badanov
sherry
ryuge
GolfBravoUSMC
Bright Pebbles
trailing wife
Gloria
Fred
Besoeker
Glenmore
Frank G
3dc
Skidmark
Alaska Paul



Better than the average link...



Rantburg was assembled from recycled algorithms in the United States of America. No trees were destroyed in the production of this weblog. We did hurt some, though. Sorry.
3.89.87.12