-Lurid Crime Tales-
Water meant for Puerto Rican hurricane victims dumped on farmland
[ENGLISH.ALARABIYA.NET] Tens of thousands of water bottles destined for desperate Puerto Ricans after devastating back-to-back hurricanes slammed into the US island territory remain unopened on farmland almost two years later, emergency aid officials confirmed Monday.

Aerial images captured by AFP show a sea of water bottles, packaged into massive bundles, heaped on what appears to be a private estate in the Higuillar neighborhood in Dorado, 40 kilometers west of San Juan.

In some pictures, the ground isn't visible through the piles. In others, broken pallets can be seen among the stacks.

A

front man

for the US Federal Emergency Management Agency (FEMA) confirmed it had provided the water bottles as part of relief efforts for Hurricane Maria, which occurred in September 2017.

The water had expired, and the bottles were assumed to be in the process of disposal and recycling.

The

front man

declined to give further details on how many bottles of water there were, how long they had been on the farm, and why the water had been allowed to expire.

He added that all the issues were "under review by the legal department."

Large sections of Puerto Rico spent months without electricity or water after consecutive hurricanes -- Irma and Maria -- battered the American territory in September 2017, leaving nearly 3,000 dead.

The Puerto Rican government has come under fire for its hurricane recovery efforts, which have largely been viewed as slow and sloppy.

In early July, prosecutors charged six former government officials with embezzling $15 million in hurricane reconstruction money.


Posted by: Fred || 07/31/2019 00:00 || Comments || Link || E-Mail|| [6472 views] Top|| File under:
Police pop woman who peed on potatoes in Walmart
Ick. This is why we always wash fresh fruits and vegetables before using them, boys and girls. Sometimes it's strange women, you see, and sometimes it's merely bugs or rodents doing the deed.

[NYPOST] Police have nabbed the woman who peed in a bin of potatoes in a western Pennsylvania Walmart last Wednesday. A store employee spotted the tot mama in the act and immediately notified law enforcement.

The curly-haired brunette was captured on surveillance video entering the store — and the West Mifflin Borough Police Department posted screen grabs to its Twitter and website.

"Identification assistance — Walmart Incident," cops captioned the images in a call for the community to help expose public enemy No. 1.

The shamed spud soaker, a k a Grace Brown, 20, turned herself in Tuesday.

"She was identified," West Mifflin Police Chief Anthony Topolnak tells The Post, saying the woman came to the police station with her attorney and "admitted that was her in the video."

The Allegheny County District Attorney's office was contacted and recommends Brown be charged with "criminal mischief, open lewdness, disorderly conduct and public drunkenness," Topolnak says.

"This type of obscene conduct is outrageous and we immediately disposed of the affected products and sanitized the area to ensure its cleanliness and safety for our customers," Walmart said a statement.

The distasteful story comes weeks after a woman was filmed licking and returning ice cream to a Texas Walmart's shelves was ID'd, and just days after Indiana teens were spotted spitting into soda bottles and putting them back in a convenience store fridge.


Posted by: Fred || 07/31/2019 00:00 || Comments || Link || E-Mail|| [6499 views] Top|| File under:
Transgender ex-Amazon employee, 33, is arrested for huge Capital One hack after 'stealing data from ONE HUNDRED MILLION customers'
[Daily Mail, Where America Gets Its News] Paige Thompson, 33, was arrested on Monday in Seattle for the hack


Between March and July, she allegedly accessed 80,000 credit card accounts


She stole 106million individual names and phone numbers and also obtained 140,000 social security numbers


The data was being stored on the Amazon Web Services cloud but Thompson exploited Capital One's infrastructure to access it


Capital One announced the breach in a statement and said it had fixed the misconfiguration which Thompson breached


What she planned to do with them or why she took them remains unclear


After committing the hack, she left police a trail of breadcrumbs by boasting about it online


Thompson has written social media posts about being suicidal and has also stated her desire to be deported
Posted by: Fred || 07/31/2019 00:00 || Comments || Link || E-Mail|| [6466 views] Top|| File under:
-Signs, Portents, and the Weather-
Death toll rises to 17 as monsoon rains continue to batter Karachi for second day
[DAWN] Intermittent monsoon rains continued to wreak havoc on the ill-maintained electricity and sewerage systems in Karachi, leaving at least eight more people dead on Tuesday, officials and rescue services said.

Most of the victims died due to electrocution, taking the death toll since the first spell of rain began on Monday morning in the metropolis to 17. At least seven other people were killed in other parts of Sindh due to rain-related incidents since the downpour started.

On Tuesday, at least six people sustained injuries in wall- and roof-collapse incidents in Jodia Bazaar and Gulshan-e-Maymar areas.


Posted by: Fred || 07/31/2019 00:00 || Comments || Link || E-Mail|| [6496 views] Top|| File under:
-Land of the Free
No Joke: Babylon Bee Sics Lawyers On Snopes Over "Fact Checks"
[Hot Air] Even the satirists at the Babylon Bee have a limit to jokes ‐ and the attempts by Snopes to "fact check" their humor doesn't qualify. In a message to subscribers yesterday, the Bee declared that Snopes was attempting to exploit its position as a Facebook partner to "deplatform" the conservative satire site. In response, the Babylon Bee has decided to sic their very real and non-humorous attorneys against the urban-legend site to put an end to their harassment:

As you know, fake news‐which is distinguished from satire by its intent to mislead‐was widely considered a serious issue in the last election cycle. As a result, social media networks like Facebook began partnering with fact-checkers to try and limit the distribution of fake news on their platforms. Snopes was one of them. At one point, a piece of ours was rated "false" by Snopes, prompting Facebook to threaten us with limitations and demonetization. We made a stink about this, and after some media attention shed light on the problem, Facebook apologized for their handling of the matter and admitted that satire is not the same as fake news.

We came out on top last time, but this latest smear from Snopes is both dishonest and disconcerting. We have no choice but to take it very seriously. For better or worse, the media, the public, and social networks all look to Snopes for authoritative answers. By lumping us in with fake news and questioning whether we really qualify as satire, Snopes appears to be actively engaged in an effort to discredit and deplatform us. While we wish it wasn't necessary, we have retained a law firm to represent us in this matter.

Babylon Bee CEO Seth Dillon confirmed the accuracy of the statement published yesterday to readers in an e-mail to Hot Air this afternoon, so this is no satirical joke. The move follows a long Twitter thread Friday by founder Adam Ford on Snopes' most recent "ridiculous article," in which they questioned whether poking fun at Georgia state representative Erica Thomas could be considered "satire." What follows on Ford's tweetstorm is what we'd have called an old-fashioned Fisking in the blogosphere a few years back:
Posted by: Besoeker || 07/31/2019 06:19 || Comments || Link || E-Mail|| [6470 views] Top|| File under:
Britain
Hundreds Of Children Repeatedly Raped For Decades In Uk Scandal.
HUNDREDS of children were repeatedly raped and sexually abused for decades while in care in Nottinghamshire, a shocking report has shown.

Around 350 people alleged they were abused while in residential or foster care in the county from the 1960s onwards.

The Independent Inquiry into Child Sexual Abuse (IICSA) said the abuse was "tolerated or overlooked" and the true scale was likely to be higher.

The inquiry heard about the notorious Beechwood Care Home, of which both male and female former residents described being routinely sexually abused by members of staff and being too afraid to report it.

The report said abuse also took place in a number of other children's residential units, including Hazelwood, Skegby Hall, Edwinstowe, Sandown Road, Wollaton House, Hillcrest, Risley Hall, Greencroft, Beckhampton Road, Woodnook, Amberdale and Three Roofs.

'PREDATORY' CARERS

The panel, presenting its report today 15 days of evidence from public hearings in October, said it was the largest number of specific allegations of sexual abuse in a single investigation that the inquiry has considered to date.

Widespread abuse including repeated rapes, sexual assaults and voyeurism took place during the 1970s, 1980s and 1990s in many of Nottinghamshire County Council's and Nottingham City Council's homes as well as in foster care, the report concluded.

As well as this, "harmful sexual behaviour" also occurred between children in both settings, it said.

In a damning assessment of the councils' failures, the report said: "For more than five decades, the councils failed in their statutory duty to protect children in their care from sexual abuse.

The Sun for more.
Posted by: Dron66046 || 07/31/2019 16:50 || Comments || Link || E-Mail|| [6493 views] Top|| File under:
UK says 2018 was 'best year ever' for arms exports
[Aljazeera] The United Kingdom has reported securing record defence orders in 2018, making it the "best year ever" for British arms exports.

The UK's Department for International Trade (DIT), in a report published on Tuesday, said the country won defence orders worth 14 billion pounds in 2018, up from nine billion pounds in 2017 and the highest since 1983.

The report attributed the rise to the sale of Typhoon jets to Qatar and F-35 related components to the US. The deal to sell 24 Typhoons to Qatar, finalised in September, was worth five billion pounds.

The record orders in 2018 made UK the largest arms exporter in the world after the United States.

Arms sales to Saudi Arabia 'unlawful', rules UK's top court
Washington's share of the global defence market was 40 percent, while London's stood at 19.

Russia, the world's third largest arms exporter, has 14 percent market share, while fourth-placed France has 9 percent, the report said.

Countries in the Middle East, including Saudi Arabia and the United Arab Emirates, accounted for nearly 80 percent of British defence exports last year.
Posted by: Besoeker || 07/31/2019 06:27 || Comments || Link || E-Mail|| [6470 views] Top|| File under:
China-Japan-Koreas
Chinese forces gathering at Hong Kong border, White House officials monitoring escalation
[News.com.au] The White House is monitoring the sudden "congregation" of Chinese forces at the border with Hong Kong, according to reports, following another night of unrest and clashes between protesters and police.

A senior US official who briefed reporters on the condition of anonymity said a number of units had gathered, but it's unclear if they are security police or part of China's military, Bloomberg reports.

It comes as Beijing accused the United States of inciting the increasingly unruly protests in Hong Kong, which began two months ago over a proposed extradition bill that could see citizens sent to the mainland.

Since then, demonstrations have evolved into a statement against Beijing's influence in the operation of the relatively autonomous region.

Bloomberg cites the White House official as saying the US is watching China's mainland border manoeuvres. Reports of the gathering of forces has sparked panic among Hong Kong locals on social media.
Posted by: Besoeker || 07/31/2019 07:12 || Comments || Link || E-Mail|| [6473 views] Top|| File under: Commies
North Korea fires unidentified projectiles for second time in week
[IsraelTimes] Observers say launches are aimed at ramping up pressure on the United States to make diplomatic concessions.

North Korea

...hereditary Communist monarchy distinguished by its truculence and periodic acts of violence. Distinguishing features include Songun (Army First) policy, which involves feeding the army before anyone but the Dear Leadership, and Juche, which is Kim Jong Il's personal interpretation of Marxism-Leninism, which he told everybody was brilliant. In 1950 the industrialized North invaded agrarian South Korea. Twenty-one countries of the United Nations eventually contributed to the UN force opposing the invasion, with the United States providing around 90% of the military personnel. Seventy years later the economic results are in and it doesn't look good for Juche...
on Wednesday fired several unidentified projectiles off its east coast, South Korea's military said, less than a week after the North launched two short-range ballistic missiles into the sea.
The unidentified projectiles launched by North Korea early on Wednesday were ballistic missiles that flew about 250 km (155 miles), South Korea's Joint Chiefs of Staff said.

The projectiles appeared to be a different type to previous launches, minister Jeong Kyeong-doo said, according to South Korean news agency Yonhap.

Japan's defence minister said any ballistic missile launch by North Korea would violate United Nations


...an organization conceived in the belief that we're just one big happy world, with the sort of results you'd expect from such nonsense...


resolutions, Japan's Kyodo news agency reported.

Posted by: trailing wife || 07/31/2019 00:00 || Comments || Link || E-Mail|| [6467 views] Top|| File under: Commies
India-Pakistan
Karachi remains submerged in darkness hours after last showers
[DAWN]
A large number of neighbourhoods in Bloody Karachi


...formerly the capital of Pakistain, now merely its most important port and financial center. It is among the largest cities in the world, with a population of 18 million, most of whom hate each other and many of whom are armed and dangerous...


remained submerged in darkness on Tuesday night ‐ day 2 of the first spell of monsoon rain, which had hit the city a day earlier.

According to a survey on social media by Dawn.com, these included, but were not limited to, North Karachi, North Nazimabad, Nazimabad No 4, Malir Halt, Federal B Area, Gulistan-e-Johar, Defence Phases 1, 5, 6, 8, and Clifton Block 5, 6 and 7.

Some respondents from North Karachi said that electricity had been restored after a period of 36 hours, whereas others at the time this report was filed were not as lucky and were still enduring a power outage.

Those residing in North Nazimabad reported a similarly long outage, ranging from 36-40 hours and still continuing in some pockets.

One Facebook user from Defence Phase 1 said the entire area had been "in the dark [for] over 30hrs". A Defence Phase 5 resid
Posted by: Fred || 07/31/2019 00:00 || Comments || Link || E-Mail|| [6485 views] Top|| File under: Govt of Pakistan
Outrage mounts in India over rape case teen's suspicious car crash
[DAWN] Fresh protests erupted in India on Tuesday amid growing public fury over a car crash that critically injured a teenager who accused a

politician

from the ruling party of rape and harassment.

Two of the 19-year-old's aunts were killed and her lawyer was badly injured when a truck collided with their car in northern Uttar Pradesh state Sunday, raising suspicions of foul play.

The incident will be probed by federal

Sherlocks

amid speculation that local police could favour her alleged rapist, Bharatiya Janata Party (BJP)

politician

Kuldeep Singh Sengar.

Sengar, a four-term

politician

, has been in jail since last year but reports say he still enjoys considerable clout. The young woman and the lawyer were battling for their lives in hospital in the state capital Lucknow on Tuesday.

The teenager had accused Sengar of raping her at his home in Unnao district in 2017 but police in the notoriously lawless state initially refused to take action.

Her father was detained by police and severely beaten

in jug

‐ allegedly by Sengar's brother ‐ and later died from his injuries.

The woman also tried to set herself on fire outside the home of state Chief Minister Yogi Adityanath, a hardline BJP stalwart.

On Tuesday, members of opposition parties

rolled their eyes, jumped up and down, and hollered poorly rhymed slogans real loud

as they protested outside the national parliament.

"The BJP government should answer how a

politician

who is in jail is able to plan a murderous attack like this?" said Mahua Moitra, a member of the opposition Trinamool Congress.

The teen's family members also staged a protest outside the Lucknow hospital, accusing Sengar of ordering the highway crash.

The demonstrations followed a rally late Monday, with supporters holding up banners with the words "you are not alone" in Hindi. More protests were planned in New Delhi and Lucknow later Tuesday.

"We demand justice for the survivor and her family which has been put through unspeakable horrors," activist Shehla Rashid said on Twitter.

The protests were reminiscent of those that followed the fatal gang rape of a Delhi student on a bus in 2012 that made headlines around the world.

That case unleashed public anger over rampant sexual violence against women in India, and the introduction of tough new laws to punish rapists.


Posted by: Fred || 07/31/2019 00:00 || Comments || Link || E-Mail|| [6465 views] Top|| File under:
Science & Technology
Taiwan testing a new toy soon.
[Alert5] Taiwan may soon test Tien Kung 2B land attack ballistic missile
Taiwan is planning to test a batch of Tien Kung 2B land attack ballistic missiles, Up Media reports.

The missiles were converted from the Tien Kung 2 air defense interceptor and has a range of up to 500km. The missiles are being updated and the firing will only take place after the upgrade exercise is completed.
Posted by: 3dc || 07/31/2019 00:00 || Comments || Link || E-Mail|| [6466 views] Top|| File under:
Who's in the News
39
[untagged]
6
Taliban
4
Commies
3
Govt of Pakistan
3
Islamic State
2
Tin Hat Dictators, Presidents for Life,
2
Govt of Sudan
1
Govt of Iraq
1
Govt of Iran
1
Govt of Qatar (MB)
1
Govt of Saudi Arabia
1
al-Qaeda
1
Houthis
1
Fatah
1
Muslim Brotherhood
1
Sublime Porte
1
Antifa
1
Govt of Iran Proxies
Bookmark
E-Mail Me
The Classics
The O Club
Rantburg Store
The Bloids
The Never-ending Story
Thugburg
Gulf War I
The Way We Were
Bio
Merry-Go-Blog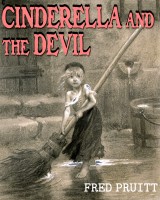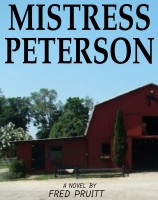 On Sale now!


A multi-volume chronology and reference guide set detailing three years of the Mexican Drug War between 2010 and 2012.

Rantburg.com and borderlandbeat.com correspondent and author Chris Covert presents his first non-fiction work detailing the drug and gang related violence in Mexico.

Chris gives us Mexican press dispatches of drug and gang war violence over three years, presented in a multi volume set intended to chronicle the death, violence and mayhem which has dominated Mexico for six years.
Click here for more information


Meet the Mods
In no particular order...


Steve White
Seafarious
Pappy
lotp
Scooter McGruder
john frum
tu3031
badanov
sherry
ryuge
GolfBravoUSMC
Bright Pebbles
trailing wife
Gloria
Fred
Besoeker
Glenmore
Frank G
3dc
Skidmark
Alaska Paul



Better than the average link...



Rantburg was assembled from recycled algorithms in the United States of America. No trees were destroyed in the production of this weblog. We did hurt some, though. Sorry.
3.215.79.116

Help keep the Burg running! Paypal: