-Lurid Crime Tales-
FBI investigators zero in on Jeffrey Epstein's 8,000-acre Zorro Ranch in New Mexico
[Mail] FBI investigators are probing potentially vile crimes at Jeffrey Epstein's remote Zorro Ranch in New Mexico, following his death in federal custody last week.

The seemingly idyllic ranch in the shrub-dotted hills 23 miles south of Santa Fe has gone under the radar following raids on Epstein's private Caribbean island and mansions in Manhattan and Palm Beach, but may have played a key role in the depraved pedophile's crimes.

Epstein accuser Virginia Roberts has said she was taken to the ranch as an underage sex slave, sharing photos of herself on the property taken when she was about 17.

As well, Epstein revealed to scientists and close friends that he 'hoped to seed the human race with his DNA by impregnating women' at the vast New Mexico ranch, according to the New York Times.

On February 22, 1993, Epstein's shell company the Zorro Trust completed a purchase of lands owned by members of the King family, a powerful New Mexico agricultural and political dynasty that included then-Governor Bruce King.

Jeffrey Epstein revealed to scientists and close friends that he 'hoped to seed the human race with his DNA by impregnating women' at the vast New Mexico ranch. Jeffrey Epstein revealed to scientists and close friends that he 'hoped to seed the human race with his DNA by impregnating women' at the vast New Mexico ranch

Zorro's deal included rights to the Kings' leases on public lands, a total of 1,159 acres rented for $872.22 a year. The entire ranch, including privately held land, totaled nearly 8,000 acres.

According to county records, Epstein began constructing a stable, detached garages, and homes in 1994, and began building his mansion in 1999. Including porches and patios, the mansion came to 57,420 square feet.

Epstein also inquired about building a private airstrip on the leased public land - but when he was informed state officials would need to inspect the land, he quickly withdrew the permit request and built the airstrip on the privately held portion of the ranch.

The ranch is surrounded on nearly all sides by land owned by the powerful King family, insulating it from prying eyes. Fashion designer Tom Ford, whose name is in Epstein's 'little black book', also maintains a massive 20,000-acre ranch not far to the north.
Posted by: Besoeker || 08/18/2019 00:52 || Comments || Link || E-Mail|| [6483 views] Top|| File under:
Epstein reportedly spent 2 hours locked in a private room with an attractive young woman the day after suicide watch ended
[Forbes via The American Thinker] Yet another "irregularity" in the handling of Jeffrey Epstein that surely must be on A.G. Barr's radar. Richard Behar reports at Forbes:

The day after he was taken off suicide watch, disgraced financier Jeffrey Epstein spent at least two hours locked up alone with a young woman, in a private room reserved for inmates and their attorneys, according to an attorney who was visiting the prison that day.

"The optics were startling. Because she was young. And pretty," said the visiting attorney, who asked that his name not be used because he didn't want to create friction with the prison administration. He speculated the woman could be a lawyer ‐ NBC News has reported that Epstein paid members of his team to sit with him in a room for eight hours a day for attorney-client meetings, allowing him to avoid his cell.

The visiting attorney went to the Manhattan Correctional Center on July 30, a day after Epstein was reportedly taken off suicide watch and transferred into the Special Housing Unit (SHU). During the hours the visiting attorney was present, it wasn't Epstein's main lawyer, Reid Weingarten, or other named attorneys who visited him.

The young female has not been identified publicly, but I presume she must have had to show some identification to get into the facility. But then again, there may be another "irregularity" here. Along with these:



Related: SunSentinel - Jeffrey Epstein's special treatment in (Florida) jail was far more lenient than anyone knew.
Posted by: Besoeker || 08/18/2019 00:28 || Comments || Link || E-Mail|| [6477 views] Top|| File under:
-Short Attention Span Theater-
Baltimore Deputy Police Commissioner, Wife Robbed At Gunpoint
But INASH.


Police say one of Baltimore's newest deputy police commissioners and his wife were robbed at gunpoint.

The Baltimore Sun reports that Deputy Commissioner Daniel Murphy and his wife were approached by four men in an SUV at about 9 p.m. Friday near Patterson Park.

Police say the men announced it was a robbery, showed a gun and fled with a wallet, a purse, cash and multiple cellphones.

Police say no one was injured.
Posted by: gorb || 08/18/2019 11:39 || Comments || Link || E-Mail|| [6476 views] Top|| File under:
New video shows dramatic escape from Dale Earnhardt Jr.'s burning plane
[ABC7] ELIZABETHTON, Tenn. -- Dramatic new video shows the heart-stopping moment that those aboard a plane carrying Dale Earnhardt Jr. and his family escaped from the burning wreckage after the aircraft skidded off the runway in Tennessee earlier this week.

The footage, obtained by ABC affiliate WSOC, shows the Cessna Citation's front door popping open as flames and smoke billow from the back of the plane. A man steps out of the plane and then reaches back to pull the NASCAR legend's baby girl through the door. A second man then jumps from the plane, followed by Earnhardt's wife Amy, who briefly trips before running to safety.

The family's dog is also seen running away from the flaming wreckage.

Eyewitnesses watched the family escape just before the plane, which was carrying a thousand gallons of fuel, erupted into a fiery inferno.



Link to Video here.
Posted by: Besoeker || 08/18/2019 01:16 || Comments || Link || E-Mail|| [6482 views] Top|| File under:
Living off the land in Tervajärvi, Finland (short video)
[BBC] Janne Utriainen, his wife and four daughters are tackling climate change in their own way: they've moved to a remote location in northern Lapland where they live off the land: they fish, hunt, pick berries, keep sheep and chickens and grow some vegetables. Janne believes that climate change is caused by over consumption - so in order to save the planet, he believes we should all consume less and waste less.


One hopes they are also raising long-haired horses, to get the materials for horsehair shirts. Under such conditions linen, cotton, and wool — never mind modern artificial fabrics — are much too comfortable for proper mortification of flesh and spirit.
Posted by: Besoeker || 08/18/2019 00:00 || Comments || Link || E-Mail|| [6465 views] Top|| File under:
-War on Police-
Cop-hating mob at Brooklyn housing project injures three NYPD officers
[NYP] Roving, cop-hating mobs erupted in violence, taunts and gunfire in Brooklyn overnight into Sunday, leaving three officers with minor injuries.

At least some of the injuries were caused by "air mail," objects thrown down at cops from rooftops, police at the scene in Bedford-Stuyvesant told The Post.

By early Sunday, eight people had been arrested on charges of disorderly conduct.

The violence came after a series of water dousing attacks on NYPD officers throughout the city this summer.

"Straight up cowards!" one man in the crowd there shouted at cops at just after midnight. "You don't know how to do anything you f‐g coward!"One of the cops injured Saturday night had to be hoisted onto a gurney by medics, who rushed him from the sidewalk outside Marcy Houses at around 11:10 p.m.
Posted by: Besoeker || 08/18/2019 07:13 || Comments || Link || E-Mail|| [6480 views] Top|| File under:
Bangladesh
5-year-old reportedly raped in Narayanganj
[Dhaka Tribune] A five-year-old girl was reportedly raped in Fatullah upazila of Narayanganj on Friday afternoon.

The girl's mother filed a case with Fatullah

cop shoppe

, confirmed Fatullah Model

cop shoppe

Sub-Inspector Arifur Rahman.

He said: "The girl has been admitted to Narayanganj Victoria General Hospital, and is undergoing treatment. The accused Sohel, 26, is on the run since the incident."

According to the case statement, the girl with her family lived next door to the accused Sohel, and his family. On Friday, Shohel entered the girl's room, and raped her. When the girl became severely injured, he

expeditiously departed at a goodly pace

. The girl later described what happened to her mother.

Meanwhile,


...back at the desert island, Irene was indignant at the thought of doing such a thing without benefit of clergy...


police on Saturday arrested a man accused in a case filed for raping a 19-year-old girl under a false pretence of marriage in Dupchanchia upazila.

The arrested Nur Islam, 27, was sent to jail following a court order.

The girl was being raped since July 1, she filed a case on Friday, after Nur consistently avoided any talk of marriage, but wanted to continue the sexual relation with her.

Dupchanchia

cop shoppe

SI Jakir Hossain said: "The accused has confessed to his crime after primary interrogation."
Posted by: Fred || 08/18/2019 00:00 || Comments || Link || E-Mail|| [6473 views] Top|| File under:
North Korea fires more projectiles, rules out talks with South
[DAWN] North Korea

...hereditary Communist monarchy distinguished by its truculence and periodic acts of violence. Distinguishing features include Songun (Army First) policy, which involves feeding the army before anyone but the Dear Leadership, and Juche, which is Kim Jong Il's personal interpretation of Marxism-Leninism, which he told everybody was brilliant. In 1950 the industrialized North invaded agrarian South Korea. Twenty-one countries of the United Nations eventually contributed to the UN force opposing the invasion, with the United States providing around 90% of the military personnel. Seventy years later the economic results are in and it doesn't look good for Juche...
on Friday bluntly criticised South Korean President Moon Jae-in for continuing to hold military exercises with the US and over his rosy comments on inter-Korean diplomacy, and said Pyongyang has no current plans to talk with Seoul.

The statement by an unidentified government

front man

came hours before South Korea's military detected two projectiles North Korea fired into the sea to extend a torrid streak of weapons display that's apparently aimed at pressuring Washington and Seoul over their joint drills and slow nuclear negotiations.

South Korea's Joint Chiefs of Staff said the projectiles launched from the North's eastern coast flew about 230 kilometres on an apogee of 30 kilometres before landing in waters between the Korean Peninsula and Japan. The US and South Korean militaries were analysing the launches but didn't immediately say whether the weapons were ballistic missiles or rocket artillery.

The North has ignored South Korean calls for dialogue recently and is seen as trying to force Seoul to make stronger efforts to coax major concessions from Washington on its behalf.

Moon, in a televised speech on Thursday, said a momentum for dialogue remains alive despite the series of "worrying actions taken by North Korea recently." He called for Pyongyang to choose "economic prosperity over its nuclear program." The spokesperson of the North's Committee for the Peaceful Reunification of the Country said Moon's comments would make a "boiled head of a cow (fall into) a side-splitting laughter." "A sure thing is that the (South) Korean chief executive is (such a) funny man as he just reads what was written by his juniors," the statement said, while avoiding calling Moon by his name.


Posted by: Fred || 08/18/2019 00:00 || Comments || Link || E-Mail|| [6465 views] Top|| File under: Commies
India-Pakistan
Suspect arrested for allegedly raping 6-year-old in Jhelum
[DAWN] Jhelum police on Saturday arrested a suspect for allegedly molesting and raping a minor girl in Pind Dadan Khan, said a police officer.

The suspect had forcefully taken the second grade student to an empty building on August 15, Pind Dadan Khan Police Station SHO Ghulam Abbas Shah said quoting the victim's father. A case had also been registered on the same day, he added.

The SHO said that police arrested the suspect with the help of CCTV footage as the victim had identified the suspect in the video.

According to the FIR, lodged by the father of the victim, the six-year-old girl went outside from her home to purchase some curd but returned very late. The father told police that the victim, upon her return, told her mother that someone had grabbed her and took her to a nearby deserted house where the suspected tried to rape her.

Later, according to the father, the victim identified the suspect and the house where she had been taken. She identified the suspect in a video footage obtained from a nearby installed CCTV camera, the father said.

The victim had been shifted to a hospital for medico-legal examination, as well as treatment. The report will confirm the nature of the offence, the police said.


Posted by: Fred || 08/18/2019 00:00 || Comments || Link || E-Mail|| [6465 views] Top|| File under:
Science & Technology
Monckton of Brenchley to sue Warmongers for libel
from Monckton's letter


[WattsUpWithThat] "On 13 August 2019, three UC Merced faculty, AM Peterson, EM Vincent and AL Westerling, published a paper in Nature Communications. The paper refers to climate contrarians, a pejorative term. Your university put out a press release, referring to deniers;, a term referencing those who question the historical validity of the Holocaust.

"I do not doubt that the Holocaust happened. I was one of the first to show that climate change is real and human-made. I have contributed to several reports of the Intergovernmental Panel on Climate Change, and I have advised climate policy formation and design in the United Kingdom, the Republic of Ireland, and the United States of America.....@


Laws in the UK on libel are different than in the US, so this will be worth watching.
Posted by: lord garth || 08/18/2019 02:01 || Comments || Link || E-Mail|| [6476 views] Top|| File under:
Southeast Asia
Sinking city: Indonesia's capital on brink of disaster
[DAWN] Time is running out for Jakarta. One of the fastest-sinking cities on earth, environmental experts warn that one third of it could be submerged by 2050 if current rates continue.

Decades of uncontrolled and excessive depletion of groundwater reserves, rising sea-levels, and increasingly volatile weather patterns mean swathes of it have already started to disappear.

Existing environmental measures have had little impact, so authorities are taking drastic action: the nation will have a new capital.

Its location could be announced imminently, according to local reports.

"The capital of our country will move to the island of Borneo," Indonesian leader Joko Widodo said on Twitter.

Relocating the country's administrative and political heart may be an act of national preservation, but it effectively sounds the death-knell for Jakarta where many of the city's 10 million residents have little means of escape. "When the floods came I used to tremble," food stall owner Rasdi said.

"I nearly drowned back in 2007 ‐ all my belongings were swept away and I had to start over again," said from his home close to Jakarta's northern port, one of the worst affected by sinking ground.


Posted by: Fred || 08/18/2019 00:00 || Comments || Link || E-Mail|| [6471 views] Top|| File under:
Who's in the News
22
[untagged]
7
Govt of Pakistan
6
Arab Spring
6
Taliban
4
Govt of Iran
3
Antifa
2
Govt of Syria
2
Commies
2
Houthis
1
Hamas
1
TTP
1
Islamic State
1
Moslem Colonists
1
Pirates
1
al-Nusra
1
Govt of Sudan
Bookmark
E-Mail Me
The Classics
The O Club
Rantburg Store
The Bloids
The Never-ending Story
Thugburg
Gulf War I
The Way We Were
Bio
Merry-Go-Blog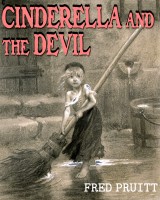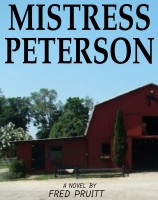 On Sale now!


A multi-volume chronology and reference guide set detailing three years of the Mexican Drug War between 2010 and 2012.

Rantburg.com and borderlandbeat.com correspondent and author Chris Covert presents his first non-fiction work detailing the drug and gang related violence in Mexico.

Chris gives us Mexican press dispatches of drug and gang war violence over three years, presented in a multi volume set intended to chronicle the death, violence and mayhem which has dominated Mexico for six years.
Click here for more information


Meet the Mods
In no particular order...


Steve White
Seafarious
Pappy
lotp
Scooter McGruder
john frum
tu3031
badanov
sherry
ryuge
GolfBravoUSMC
Bright Pebbles
trailing wife
Gloria
Fred
Besoeker
Glenmore
Frank G
3dc
Skidmark
Alaska Paul



Better than the average link...



Rantburg was assembled from recycled algorithms in the United States of America. No trees were destroyed in the production of this weblog. We did hurt some, though. Sorry.
3.236.84.188

Help keep the Burg running! Paypal: