-Lurid Crime Tales-
Epstein's gal pal gave $1K to hospital that treated alleged sex slave: report
[NYPOST] Jeffrey Want Some Candy, Little Girl? Epstein

...
A high class pimp financier who was alleged to maintain a stable of underage whores sex slaves who were paid big bucks to entertain the rich and/or famous. He is a registered sex offender and made att least 17 out-of-court settlements with former members of his stable, with some cases still ongoing. 2011 court docs reveal that 21 email addresses and phone numbers for Bill Clinton and an aide were found in Epstein's electronic black book, and that Clinton frequently flew with Epstein on his private plane between 2002 to 2005. But really, they were probably just discussing finance or politix or something. While getting massaged. Then things got serious, Jeff was tossed in the slammer in New York and then he killed himself. Really. That's what happened...
's gal pal Ghislaine Maxwell donated $1,000 to New York-Presbyterian Hospital after the two of them allegedly brought one of his accusers there for treatment following a sexual assault, according to a British news report.

Maxwell also gave $350 to a New York City charity that aids victims of child sex trafficking at the same time Epstein was negotiating a controversial plea deal in Florida amid allegations he abused underage girls, the Telegraph said.

Maxwell's contributions were made by her Max Foundation TR, which was run by her and one of Epstein's lawyers, the Telegraph said, citing financial records.

Other beneficiaries of Maxwell's private charity included the Clinton Foundation, which in 2003 received the foundation's biggest donation ever of $2,500, the Telegraph said.

The New York-Presbyterian donation was made on May 2, 2007, about six years after Virginia Giuffre has claimed that Maxwell and Epstein took her to the Upper East Side hospital following abuse inflicted by Epstein, the Telegraph said.

The contribution to Girls Educational & Mentoring Services, also known as GEMS, was reportedly made on April 15, 2008, less than two months before Epstein pleaded guilty in Palm Beach to two counts of solicitation of prostitution, one involving a minor.


Posted by: Fred || 08/19/2019 00:00 || Comments || Link || E-Mail|| [6470 views] Top|| File under:
Woman Pulled Over For Traffic Stop, Pulls Alligator Out Of Her Pants
[DAILYCALLER] A Florida woman who surprised an officer when she pulled a small alligator from her yoga pants during a traffic stop got probation after she pleaded guilty in the case.

The 25-year old woman, Ariel Machan-Le Quire, received the sentence Thursday after she pleaded guilty to four charges stemming from illegally possessing wild animals.

The female passenger and driver of the truck, 22-year-old, Michael Clemons, were stopped by a deputy with the Charlotte County sheriff's department back in May after they had reportedly run a stop sign.

Clemons, at the time, told the officer the pair were out collecting frogs and snakes under an overpass and he gave deputies permission to search his vehicle.

During the search, the deputy also discovered 41 3-stripe turtles, yes you read that correctly, in a "Teenage Mutant Ninja Turtles" backpack.

Then the sheriff's deputy asked Ariel if the two had anything else hidden, she then pulled out the 1-foot gator from her pants.

Clemons' case is still pending.

It is still unclear just why the Florida woman had the alligator in her pants.
Posted by: Fred || 08/19/2019 00:00 || Comments || Link || E-Mail|| [6470 views] Top|| File under:
-Short Attention Span Theater-
Blue Angels planes touch midair during Pensacola practice
[Pensacola News Journal] Two U.S. Navy Blue Angel jets touched midair during a practice at Naval Air Station Pensacola, the Navy said Thursday.

The incident happened Wednesday, said Lt. Michelle Tucker, spokeswoman for Rear Adm. Daniel Dwyer, chief of naval air training.

"The No. 3 canopy made momentary contact with the underside of No. 1's outer wing during the Diamond 360 maneuver," Tucker said.

She said there were no injuries.

Capt. Eric Doyle, the Blue Angel's commanding officer, flies the No. 1 jet.

Doyle called a safety stand down after the planes made contact.
Posted by: Besoeker || 08/19/2019 06:51 || Comments || Link || E-Mail|| [6467 views] Top|| File under:
Trump: US considering possibly buying Greenland, 'essentially it's a large real estate deal'
[Fox News} President Trump spoke out Sunday on reports his administration has been looking into buying Greenland.

Trump addressed the rumors with reporters outside Marine One after he'd landed in Morristown, N.J., saying Denmark has been losing money by keeping Greenland under its control.

"Essentially it's a large real estate deal. A lot of things can be done. It's hurting Denmark very badly because they're losing almost $700 million a year carrying it," he said. "So, they carry it at great loss, and strategically for the United States, it would be nice. And, we're a big ally of Denmark and we help Denmark, and we protect Denmark."

Trump said he may be visiting Greenland in the near future, but claimed the issue was not a top priority for the administration.

"I'm thinking about going there. I'm not necessarily, definitely going there, but I may be going. We're going to Poland and then we may be going to Denmark -- not for this reason at all, but we're looking at it," he said. "It's not number one on the burner."

"We see it as an expression of greater interest in investing in our country and the possibilities we offer," Greenland's government said last week. "Of course, Greenland is not for sale."

White House chief economic adviser Larry Kudlow had confirmed the reports earlier in the day during an interview on "Fox News Sunday" and said it was under consideration.

"It's an interesting story. It's developing. We're looking at it, we don't know," Kudlow said. "Years ago, [then-President] Harry Truman wanted to buy Greenland. Denmark owns Greenland, Denmark is an ally."

The Wall Street Journal earlier reported that President Trump was interested in purchasing Greenland and the White House would seek to capitalize on its "abundant resources and geopolitical importance."

"Greenland is a strategic place up there, and they've got a lot of valuable minerals," Kudlow added.

"I don't want to predict an outcome. I'm just saying the president, who knows a thing or two about buying real estate, wants to take a look."


I looked at a globe and noticed just where Greenland is.It's not a bad idea, based on it's location alone.





A couple videos explaining this deal at link.
Posted by: Seeking Cure For Ignorance || 08/19/2019 00:30 || Comments || Link || E-Mail|| [6483 views] Top|| File under:
-Signs, Portents, and the Weather-
Greta's zero carb yacht will require some air plane flights for crew
[Daily Mail, where America gets its news] Greta Thunberg's two-week trip across Atlantic in 'zero-carbon yacht' may generate more emissions than it saves as two of the crew have to FLY to New York to bring the boat back to Europe...

'We added the trip to New York City at very short notice, and as a result two people will need to fly over to the US in order to bring the boat back,' a Team Malizia spokeswoman told the Times.

She added: 'The world has not yet found a way to make it possible to cross an ocean without a carbon footprint.'

And a further two sailors who are currently on board the Malizia II with Greta may use air travel to get back to Europe.
below is the home page of the yacht - personally, I wouldn't want to spend more than a few hours on this boat

https://www.yacht-club-monaco.mc/en/regattas-events/20-18/monaco-globes-series/entry-list/malizia-2/

Posted by: lord garth || 08/19/2019 00:00 || Comments || Link || E-Mail|| [6467 views] Top|| File under:
-Land of the Free
More from the Matt Shea files: GPS trackers, a 'provisional government' and a hunt for moles
[SpokesmanReview] If state Rep. Matt Shea's views on church and state could fit on a bumper sticker, it might say, "Resistance to tyranny is obedience to God."

That phrase appears repeatedly in a trove of private emails and documents recently obtained by The Spokesman-Review through multiple sources. Shea, R-Spokane Valley, has used it to sign messages to his associates on the far right, including militia members who took part in the 2016 armed standoff at an Oregon wildlife refuge.

The phrase helps explain how Shea justifies his us-against-them rhetoric. Muslims, journalists and critics of all political stripes are "supporting tyranny" if they don't support his view that the United States is "a Christian nation." Critics fear that Shea, an Army combat veteran, has begun employing that same principle to justify violence ‐ to "resist tyranny" and "obey God" by any means at his disposal.
Continued on Page 49
Posted by: 746 || 08/19/2019 00:00 || Comments || Link || E-Mail|| [6465 views] Top|| File under:
Britain
While migrants get free housing a homeless Brit dies every 19 hours in the UK
[VOE] Data reveals at least 235 people affected by homelessness have died over the last six months, ranging from the ages of 16 to 104 years old.

The same figures from last year showed 449 deaths in 12 months ‐ on average one every 20 hours ‐ indicating that the frequency at which homeless people are dying has risen significantly, despite increased awareness of the issue.

Homelessness charities and MPs called on Boris Johnson to address the "sheer lack" of affordable social housing across the country and to increase housing benefit so it covers the true cost of renting, as well as ensuring that all homeless deaths are investigated.

Housing Minister John Healey blames the Conservatives and said "Ministers urgently need to get a grip, back Labour's plans to end rough sleeping and build thousands of more affordable homes."

Matthew Downie, director of policy and external affairs at Crisis, said it was disgraceful that hundreds of vulnerable people across the country had died without the dignity of a secure home. "We know that homelessness can be ended across the UK, but only by the government tackling the root causes."
Posted by: Besoeker || 08/19/2019 07:19 || Comments || Link || E-Mail|| [6478 views] Top|| File under:
Home Front: Politix
James Comey and Wife Donated Nearly $20K to Democrats This Year
[Free Beacon] Former FBI Director James Comey and his wife have contributed nearly $20,000 to Democrats so far this year, Federal Election Commission filings show.

Comey, who was fired by Donald Trump within four months of him taking over the Oval Office, has been an outspoken critic of the president and has called on Americans to deliver a landslide victory for the Democratic nominee in 2020.

"All of us should use every breath we have to make sure the lies stop on January 20, 2021," Comey told a New York City audience last December. The former FBI director added during an MSNBC appearance that Democrats "have to win."

Earlier this year, Comey gave $2,700 to the presidential campaign of Sen. Amy Klobuchar (D., Minn.), who was in his class at the University of Chicago Law School. The money to Klobuchar's campaign came on the heels of $2,700 that Comey gave to both Jennifer Wexton (D., Va.) and Abigail Spanberger (D., Va.) during last year's midterm elections. Comey also canvassed for Wexton in her Virginia congressional district on Election Day.

Comey, a former Republican, previously donated to John McCain's 2008 presidential campaign and Mitt Romney's 2012 campaign before switching his monetary support to Democrats during the 2018 elections, filings show.
Posted by: Besoeker || 08/19/2019 07:03 || Comments || Link || E-Mail|| [6471 views] Top|| File under:
India-Pakistan
Karachi police view killing of 16-year-old alleged thief by mob as act of terror, arrest 5
[DAWN] Police on Sunday said that they consider the killing of a teenage boy by an angry mob in Bloody Karachi


...formerly the capital of Pakistain, now merely its most important port and financial center. It is among the largest cities in the world, with a population of 18 million, most of whom hate each other and many of whom are armed and dangerous...


, an act of terror and will invoke Section 7 of the Anti Terrorism Act, 1997 against those involved, as they arrested three more suspects in the case.

On Saturday, a 16-year-old alleged thief was beaten to death by an enraged crowd in Bahadurabad following an alleged attempt at theft.

He was tortured and killed publicly, with the brutal acts recorded on video, triggering fear and anger among the people.

The boy's family has also demanded that a terror case be registered against two suspects that were arrested yesterday and others involved, said Ferozabad SHO Aurangzeb Khattak on Sunday.

On Sunday evening, DIG East Amir Farooqi told Dawn that three more suspects had been arrested, bringing the total up to five.

The senior officer added that the held suspects can be seen in the videos in which the teenager is being tortured.

"We are going after the rest," vowed DIG Farooqi.

The

Sherlocks

are currently exchanging views with the prosecution about changing the relevant section of the law and adding Section 7-ATA in the case.


Posted by: Fred || 08/19/2019 00:00 || Comments || Link || E-Mail|| [6472 views] Top|| File under:
Home Front: Culture Wars
60+ year old Leftist who left the fold confronts Chavistas in Berkeley
[CaracasChronicles] Given how the KPFA [radio] audience would be, mostly, older folks who had, like me, been active in the Central American solidarity movement some 40 years past, I decided to focus the first flyer ... The headline... "Solidarity with the Venezuelan Government‐Or with the Venezuelan People." I presumed that solidarity activists, long-steeped in Leninism... I pointed out ... one third of the murders in Venezuela, by the government's own account, was carried out by the FAES and how people were denied access to food and had limited access to health, education and other basic necessities....The Berkeley left, and the KPFA radio crowd, is an aging demographic sprinkled with a mix of University of California students... And so it's the greatest irony that these people clinging to outworn institutions sheltering the obsolete and dysfunctional faith of socialism in both its 20th and 21st-century varieties would think of themselves as "progressives."
Posted by: lord garth || 08/19/2019 10:02 || Comments || Link || E-Mail|| [6481 views] Top|| File under: Commies
Who's in the News
26
[untagged]
6
Islamic State
4
Commies
3
Govt of Pakistan
3
Moslem Colonists
2
al-Nusra
2
Govt of Iran Proxies
1
Islamic Jihad (Palestian)
1
Muslim Brotherhood
1
PLO
1
Sublime Porte
1
Taliban
1
TTP
1
al-Qaeda
1
Antifa
1
Govt of Iran
1
Hamas
1
Hezbollah
1
Human Trafficking
Bookmark
E-Mail Me
The Classics
The O Club
Rantburg Store
The Bloids
The Never-ending Story
Thugburg
Gulf War I
The Way We Were
Bio
Merry-Go-Blog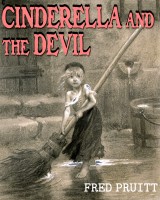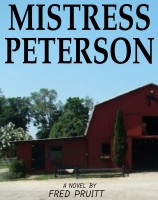 On Sale now!


A multi-volume chronology and reference guide set detailing three years of the Mexican Drug War between 2010 and 2012.

Rantburg.com and borderlandbeat.com correspondent and author Chris Covert presents his first non-fiction work detailing the drug and gang related violence in Mexico.

Chris gives us Mexican press dispatches of drug and gang war violence over three years, presented in a multi volume set intended to chronicle the death, violence and mayhem which has dominated Mexico for six years.
Click here for more information


Meet the Mods
In no particular order...


Steve White
Seafarious
Pappy
lotp
Scooter McGruder
john frum
tu3031
badanov
sherry
ryuge
GolfBravoUSMC
Bright Pebbles
trailing wife
Gloria
Fred
Besoeker
Glenmore
Frank G
3dc
Skidmark
Alaska Paul



Better than the average link...



Rantburg was assembled from recycled algorithms in the United States of America. No trees were destroyed in the production of this weblog. We did hurt some, though. Sorry.
35.170.64.36

Help keep the Burg running! Paypal: