-Lurid Crime Tales-
A $25B US counter-drug smuggling operation quietly thrives far south of the border
[Washington Examiner] CORPUS CHRISTI, Texas ‐ Smugglers flying small cocaine-packed airplanes toward the United States from South and Central America might make it to Mexico thinking they went undetected by American forces staked out in international waters trying to interdict them.

But once on the ground in Mexico, from where they hope to smuggle their contraband into the United States, those tiny planes will be greeted by a swarm of Mexican law enforcement. What's more, they will never know a Department of Homeland Security plane was flying within 100 feet of them, quietly tailing them over the Eastern Pacific or Western Caribbean and then tipping off Mexican authorities.

"Even this airplane weighing 100,000 pounds ‐ we can sneak up behind them and they won't see us. And with the sensors we have on the airplane, a lot of times we don't even have to get that close," said Dan Jordan, a supervisory air interdiction agent for U.S. Customs and Border Protection's Air and Marine Operations.

Jordan, who is based out of Corpus Christi, was standing in the cockpit of the Lockheed P-3 Orion as we soared through the air over the Gulf of Mexico on our way to do a few practice "interceptions" of planes flying as fast as 300 miles an hour.

It was terrifying and thrilling as our 117-foot-long plane came within 50 feet of another just like it, all while zooming through the sky.
Posted by: Besoeker || 08/20/2019 08:27 || Comments || Link || E-Mail|| [6537 views] Top|| File under:
Mississippi ICE Raids: No Employers Charged Yet for Hiring Illegal Aliens
[Breitbart] Nearly two weeks after the Immigration and Customs Enforcement (ICE) agency raided five food processing plants in Mississippi for their hiring of hundreds of illegal aliens, no employers have yet been charged, federal records reveal.

This month, ICE agents conducted the largest workplace raid in more than a decade across five food processing plants in Mississippi, netting the arrests of 680 illegal aliens. That same day, however, ICE officials said they released about 300 of the illegal workers back into the U.S. on "humanitarian grounds." More than 200 of the illegal workers had prior criminal records. The raids have already resulted in job fairs at some of the plants seeking to hire locals.

Despite federal affidavits alleging widespread exploitation and fraud at the five food processing plants, charges against the employers who are accused of "willfully" hiring the illegal workers have yet to be brought by federal prosecutors, the Clarion Ledger reported.

To date, only 40 of the 680 illegal aliens have had charges brought against them since the ICE raid.

Federal affidavits, as Breitbart News noted, allege that the food processing plant employers were fully aware that hundreds of their employees were illegally in the U.S. and in some cases, illegal workers said they were not asked for work authorization documents.
Posted by: Besoeker || 08/20/2019 05:27 || Comments || Link || E-Mail|| [6513 views] Top|| File under:
Florida man wildly swings sword at jogger in fight over trash
[NYP] He's Florida's garbage guard.

An Oakland Park man attacked a jogger with a sword in an attempt to protect a plastic dump cart that had been thrown out in the trash, police said Monday.

The big stink started July 15 when the runner stumbled upon a pile of garbage in front of a house, and decided to grab the black heavy-duty wagon, according to the Broward County Sheriff's Office.

That's when the rabble-rouser got upset ‐ because he wanted the cart.

The two "exchanged words" but the jogger took the item anyway. When he got home, he realized the litter-lover had followed him, cops said.
Posted by: Besoeker || 08/20/2019 05:21 || Comments || Link || E-Mail|| [6518 views] Top|| File under:
Man who lost job, girlfriend threatens mass shooting of 'good 100 kills'
[NYPOST] A Florida man who recently lost his job and got dumped by his girlfriend threatened to carry out a mass shooting over the weekend ‐ telling his ex that "a good 100 kills would be nice," according to cops.

"I wanna open fire on a large crowd of people from over 3 miles away," Tristan Scott Wix, 25, allegedly said in a text message to his ex.


That seems a tad ambitious...

"I'd wanna break a world record for longest confirmed kill ever," the young man added, according to police. "I need a spotter."


"Help wanted: sniper spotter. Must have five years experience and 20/1 mile uncorrected vision."

Wix, a resident of Daytona Beach, was arrested Friday in Volusia County and charged with making threats to commit a mass shooting. The local sheriff's office revealed his text messages in a

blurb

.

"A school is a weak target," Wix allegedly said. "Id be more likely to open fire on a large crowd of people...I already have a location (laughing cry face emoji) is that bad?"

At one point, cops said he flat-out acknowledged that he could be arrested for his words.

"Ah well even if you told someone, me saying I wanna do it and think about it is not the same as actually doing it lol," wrote Wix. "Was kinda hoping someone would come into my life worth not doing it for, for the sake of all those people (laughing cry face emoji). I'm not crazy I just wanna die and I wanna have fun doing it, but I'm the most patient person in the world."
Posted by: Fred || 08/20/2019 00:00 || Comments || Link || E-Mail|| [6489 views] Top|| File under:
-Short Attention Span Theater-
The US Army 'Been There Badges' continue
[Mil.com] Thousands of U.S. service members who've been sent to operate along the Mexico border will receive a military award reserved for troops who "encounter no foreign armed opposition or imminent hostile action."

The Pentagon has authorized troops who have deployed to the border to assist U.S. Customs and Border Protection (CBP) since last April to receive the Armed Forces Service Medal. Details about the decision were included in a Marine Corps administrative message in response to authorization from the Defense Department.

There is no end date for the award since the operation remains ongoing.

"The Under Secretary of Defense has authorized the Armed Forces Service Medal to service members who have provided support to CBP, starting from April 7, 2018 [until a date to be determined]," said Army Lt. Col. Chris Mitchell, a Defense Department spokesman at the Pentagon.
Posted by: Besoeker || 08/20/2019 12:52 || Comments || Link || E-Mail|| [6597 views] Top|| File under:
Shopper finds dead man in her pickup truck as she loads groceries
[NYPOST] An upstate shopper made a horrifying discovery as she loaded up groceries from a supermarket ‐ a dead body in the back of her pickup truck, according to police.

The unidentified woman was at Tops Market in Lockport, near Rochester, Friday morning when she made the disturbing find, the Niagara County Sheriff's Office said in a release.

"She opened the tailgate of her truck to place groceries and noticed

the dear departed

male inside the bed," police said.

"She had no idea who it was," Sheriff James Voutour told the Lockport Union-Sun & Journal.

Authorities had not identified the dead man as of Friday and were still investigating whether his death was an accident or crime, the sheriff told the paper.

Fingerprints and facial recognition will be used to try to identify the man, who was described as possibly Hispanic, in his 40s or 50s, about 5 feet 8, 180 pounds, and wearing jeans and a light-colored shirt.
Posted by: Fred || 08/20/2019 00:00 || Comments || Link || E-Mail|| [6484 views] Top|| File under:
Africa Subsaharan
Police, soldiers patrol Zimbabwe's Bulawayo as opposition protest thwarted
BULAWAYO, Zimbabwe (Reuters) - Hundreds of police backed by soldiers and army helicopters deployed in the Zimbabwean city of Bulawayo on Monday to prevent an opposition protest from taking place, a show of force that stopped a demonstration for the second time in four days.

The Movement for Democratic Change's (MDC) had called the Bulawayo event as it looks to rally support against President Emmerson Mnangagwa's government, which it accuses of ruling with an authoritarian streak and blames for the country's worst economic crisis in a decade.
Posted by: Besoeker || 08/20/2019 00:00 || Comments || Link || E-Mail|| [6516 views] Top|| File under:
Britain
Elton John Defends Prince Harry, Meghan Markle's Private Jet Use
[Breitbart] Britain's Prince Harry and the Duchess of Sussex Meghan Markle are famous climate change advocates but recently pop icon Elton John had to come to their defense over their habitual use of private jets to fly around the world on vacation.

The Duke and Duchess of Sussex recently took heat for flying off to vacation at singer Elton John's $18 million mansion in Nice, France, on the French Rivera, even though they both regularly speak about climate change. Worse for the critical activists, it was the couple's fourth private jet flight in only 11 days.

But, on Monday, Sir Elton spoke up for the royal couple saying that he not only paid for the flights out of his own pocket, but he also claims to have made a "carbon neutral" donation to paper over the trip, according to the Daily Mail.

The "Rocketman" singer insisted that when he arranged for the pair to visit his home, he also made sure to donate money to an "appropriate" carbon footprint fund.

In his remarks, Elton John said he is "deeply distressed" over the "distorted and malicious" attacks on Harry and Markle, and he feels the need to defend them "from the unnecessary press intrusion that contributed to Diana's untimely death," TMZ reported.

John insisted that he offered the couple a short vacation stay at his mansion because they have had a "hectic" year. He also wanted to reward them for their work for charity.
Posted by: Besoeker || 08/20/2019 04:32 || Comments || Link || E-Mail|| [6510 views] Top|| File under:
China-Japan-Koreas
US extends ban on passports for North Korea travel
[AlAhram] The Trump administration is extending a ban on the use of U.S. passports for travel to North Korea


NO US Hostages



...hereditary Communist monarchy distinguished by its truculence and periodic acts of violence. Distinguishing features include Songun (Army First) policy, which involves feeding the army before anyone but the Dear Leadership, and Juche, which is Kim Jong Il's personal interpretation of Marxism-Leninism, which he told everybody was brilliant. In 1950 the industrialized North invaded agrarian South Korea. Twenty-one countries of the United Nations eventually contributed to the UN force opposing the invasion, with the United States providing around 90% of the military personnel. Seventy years later the economic results are in and it doesn't look good for Juche...
for another year.

A State Department notice released Monday says the ban will remain in place until Aug. 31, 2020, unless revoked by Secretary of State Mike Pompeo.

The ban was imposed in September 2017 by then-Secretary of State Rex Tillerson and renewed in 2018. Tillerson took the unusual measure following the death of an American student, Otto Warmbier, who

were tossed into the calaboose

in North Korea.

The State Department says it determined "there continues to be serious risk to United States nationals of arrest and long-term detention'' for Americans traveling to North Korea, according to the notice that will be published in the Federal Register this week.

The ban allows certain categories of American citizens such as aid workers or journalists to obtain a special validation passport good for one trip to North Korea.

The move comes amid stalled diplomatic efforts to restart nuclear talks between North Korea and the U.S.
Posted by: trailing wife || 08/20/2019 00:00 || Comments || Link || E-Mail|| [6521 views] Top|| File under: Commies
Economy
Why US firms are desperate to retain ageing workers
[BBC] When Roger Klug told his employer he was retiring, there was a shiver of panic among the bosses. Now 70 years old, Mr Klug is in his 47th year at Alexandria Industries, an aluminium company in rural Minnesota.

After almost five decades manufacturing industrial products for such diverse industries as solar power and defence, the company could ill-afford to lose Mr Klug's expertise.

Like a number of US states, Minnesota has a labour shortage - specifically a skills shortage - and seeing his valuable experience disappear overnight would have left Alexandria's management with big shoes to fill.

According to the US Department of Labor, since March 2018 US monthly job vacancies have outnumbered unemployed job seekers. As the baby boomers reach retirement, it seems there are not enough millennials in the jobs pipeline ready to step in.

"We have a labour shortage and it's going to be a problem for the next couple of decades as the boomers leave the workforce," says Mark Zandi, chief economist at Moody's Analytics.

So, one answer for companies struggling to find staff is to ask workers like Mr Klug to put off retirement. He did.
Posted by: Besoeker || 08/20/2019 05:49 || Comments || Link || E-Mail|| [6531 views] Top|| File under:
Europe
Man with mental illness kills four in Romania hospital
[DAWN] Four people have died and nine

were maimed

after being attacked by a patient in a psychiatric hospital, Romanian press reports said on Sunday.

They said a 38-year-old man who had admitted himself to the hospital in Sapoca, northeast of the capital Bucharest, entered a treatment room and attacked other patients with a transfusion stand.

Three of the patients suffered head injuries and died at the scene while a fourth died later in hospital, the reports said.

Among the nine injured in the attack, two were in a coma, they added.

"Everything happened in less than a minute," hospital director Viorica Mihalascu was quoted as saying.

"This patient was admitted on a normal surveillance level. His symptoms did not give an indication that a tragedy was imminent," she told Antena 3 television station.


Posted by: Fred || 08/20/2019 00:00 || Comments || Link || E-Mail|| [6501 views] Top|| File under:
Great White North
Pro PRChina demostrators bully worshippers in Canada
[SCMP] Canadian police escorted worshippers out of a Vancouver church on Sunday, after flag-waving pro-China protesters surrounded the building while the Christians attended a prayer meeting for Hong Kong...

Chris Chiu said the incident at the Tenth Church, on a leafy street in the Westside area, had left him shaken and fearing...


The PRC brought its troops to the Hong Kong Border more than 2 weeks ago. This failed to intimidate HK. Now the PRC is fighting a PR war world wide and losing (even if they have Joe Biden and sons and Google to help them). If you are the PRC leadership it is getting very uncomfortable about now.
Posted by: lord garth || 08/20/2019 02:20 || Comments || Link || E-Mail|| [6540 views] Top|| File under: Commies
Home Front: Politix
Chicago Teachers Union group's trip to Venezuela, praise of socialist leader slammed as 'propaganda tour'
[Chicago Trib] Any doubts as to what is being taught indoctrinated in their classrooms? The recent trip to Venezuela by a group calling itself a Chicago Teachers Union delegation has upset some union members and expats who question the point of the tour and take issue with the group's praise of the country's disputed government.

The four travelers, who crowdfunded the July trip under the banner of the CTU, met with Venezuelan government officials and educators, visited a commune and were featured in local media.

They wrote online about wanting to connect with Venezuelan teachers, students and unionists, criticized U.S. economic sanctions against the South American nation and wrote admiringly of its socialism, its communes and high literacy rates.

But critics say the group glossed over Venezuela's ongoing political and economic crises and were excessively complimentary of President Nicolás Maduro, whose administration has been accused in recent United Nations reports of "grave" human rights violations and violence against dissenters.

"I am appalled a delegation representing themselves as CTU went to Venezuela, not to support striking teachers, not to object to human rights violations, but to go on what appears to be a state-chaperoned propaganda tour," said Karen Moody, a teacher and union member.

And though the four travelers regularly called themselves a "CTU delegation" online, the union representing close to 25,000 people has sought to distance itself from the trip, stating the CTU did not endorse, sponsor or fund the trip.

Asked on WTTW's "Chicago Tonight" last week about "some controversy" surrounding the excursion, union President Jesse Sharkey said: "Members go all kinds of places in the summer. This was neither an official trip nor something that was funded by the union. This is a group of people who are members of the CTU who decided to go to Venezuela."

Yet, the official CTU Twitter account retweeted some of the group's updates, including a blog post titled "Introduction to CTU Delegation to Venezuela."

CTU also retweeted another post by teacher Sarah Chambers, one of the travelers and a member of the CTU executive board, which read: "While staying in #Venezuela, we didn't see a single homeless person. USA is the richest country in the world; yet, there are homeless people everywhere. Over 17k CPS students are homeless... This is why @CTULocal1 is fighting for fair housing #CTUAgainstVezIntervention."

Posted by: Frank G || 08/20/2019 02:22 || Comments || Link || E-Mail|| [6506 views] Top|| File under: Commies
Who's in the News
38
[untagged]
6
Islamic State
5
Sublime Porte
3
Commies
3
Moslem Colonists
2
Taliban
2
Arab Spring
2
Govt of Iran
1
TTP
1
Govt of Iraq
1
Govt of Pakistan
1
Govt of Qatar (MB)
1
Palestinian Authority
Bookmark
E-Mail Me
The Classics
The O Club
Rantburg Store
The Bloids
The Never-ending Story
Thugburg
Gulf War I
The Way We Were
Bio
Merry-Go-Blog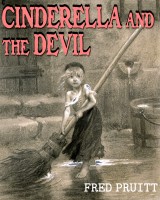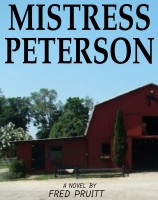 On Sale now!


A multi-volume chronology and reference guide set detailing three years of the Mexican Drug War between 2010 and 2012.

Rantburg.com and borderlandbeat.com correspondent and author Chris Covert presents his first non-fiction work detailing the drug and gang related violence in Mexico.

Chris gives us Mexican press dispatches of drug and gang war violence over three years, presented in a multi volume set intended to chronicle the death, violence and mayhem which has dominated Mexico for six years.
Click here for more information


Meet the Mods
In no particular order...


Steve White
Seafarious
Pappy
lotp
Scooter McGruder
john frum
tu3031
badanov
sherry
ryuge
GolfBravoUSMC
Bright Pebbles
trailing wife
Gloria
Fred
Besoeker
Glenmore
Frank G
3dc
Skidmark
Alaska Paul



Better than the average link...



Rantburg was assembled from recycled algorithms in the United States of America. No trees were destroyed in the production of this weblog. We did hurt some, though. Sorry.
44.200.175.255

Help keep the Burg running! Paypal: