-Lurid Crime Tales-
Sebring man arrested for botching castration on victim he met on dark web, deputies say
SEBRING, Fla. (WFLA) ‐ A Highlands County man is behind bars after deputies say he performed a botched castration in his home on a man he met through the dark web.

The Highlands County Sheriff's Office responded to a home on Orday Road in Sebring just before midnight on Sunday for a 911 hang-up call. When they got to the home, they say 74-year-old Gary Van Ryswyk answered the door and told deputies he had just performed a castration on a man.

Responding deputies say they went inside and found a man on the bed with a towel over his groin area, which was bleeding heavily. He was taken to the hospital and was later flown to a regional medical center. Authorities say he is stable.

According to a post on the sheriff's office Facebook page, the room in the home was set up like a surgical center with medical equipment and painkillers. A camera was also set up to record the procedure, the post says.

Deputies say Van Ryswyk told them he met the victim on a website on the dark web for people with a castration fetish. The sheriff's office says he told the victim he had experience on animals and had performed a procedure on himself back in 2012.

"He also said he had done a similar procedure on a man in a local motel a few years ago that turned out pretty much like this one, but couldn't remember the other man's name. The man went to the hospital, but law enforcement was not notified," the sheriff's office said in its Facebook post.

Van Ryswyk was arrested on Monday and charged with practicing medicine without a license resulting in bodily injury. His bond has been set at $250,000.

Detectives are asking anyone with information on Van Ryswyk to call them at (863) 402-7250 or email detectives@highlandssheriff.com.
Posted by: Besoeker || 08/21/2019 00:52 || Comments || Link || E-Mail|| [266 views] Top|| File under:
Video shows man wanted for NYPD water attacks attempt to run from arrest

[NYPOST] Disturbing cellphone video shows an ex-con wanted in a water-bucket attack on NYPD cops boldly challenging the detectives who tracked him down in The Bronx — then bolting when they try to place him under arrest.

The brazen display of contempt for the NYPD emerged Tuesday, one day after Police Commissioner James O'Neill fired Officer Daniel Pantaleo over the fatal arrest of Eric Garner in 2014.

The video shows Keith Ford, who's on parole for an attempted robbery conviction, shouting angrily as three plainclothes members of the NYPD's Bronx Warrant Squad try to put him in handcuffs, according to a law enforcement source familiar with the incident.

"What is this for?" Ford, 28, repeatedly demands near the start of the 2-minute clip.

When Ford — who's 6 feet 5 and 255 pounds — shakes off one cop, a struggle ensues and the cops wind up facing off against Ford as he stands with his back to an iron fence.

After one detective draws a Taser, Ford pretends to give up and places his hands behind his back, only to turn and sprint away when the other two cops move in for the bust.

The detective fires the Taser, but Ford appears to yank the barb from his clothing as he leads the cops on a chase down the block and around a corner, with shouting onlookers encouraging him to escape.

The video ends with Ford being placed under arrest against a wall.

The head of the NYPD Detectives' Endowment Association said the Thursday incident showed "how emboldened criminals have become, thanks to the rhetoric of our phony politicians."

"It's the clear example of how indecision from being constantly criticized and second-guessed all the time plays out on the street," DEA President Michael Palladino said.

"It's a miracle that these detectives were not injured."

NYPD Sgt. Joseph Imperatrice, the founder of the non-profit Blue Lives Matter NYC, said the video also offered a vivid illustration of the new normal working conditions for city cops.

"This is gonna continue to happen. Everyone thinks they're gonna be a reality TV star — they're gonna film the incident, they're gonna hope that the cops do their job," he said.
Posted by: Fred || 08/21/2019 00:00 || Comments || Link || E-Mail|| [282 views] Top|| File under:
New York man, accused of raping woman, 74, removed from court after flipping table: report
[FOXNEWS] A New York man accused of raping a 74-year-old woman was thrown out of court Monday after he picked up the table at which his defense team was sitting and launched it in the direction of prosecutors, capping a series of outbursts that disrupted the jury selection proceedings.

Shamik King, 30, was removed from the Syracuse courtroom at around 11:30 a.m. after he hurled a wooden table at the prosecution team's table, sending splinters flying, according to The Post-Standard.

King, who's accused of raping an elderly woman on Aug. 19, 2018 at the Skyline Apartments, is charged with rape, burglary and assault and was in court as part of jury selection in the case.
Posted by: Fred || 08/21/2019 00:00 || Comments || Link || E-Mail|| [279 views] Top|| File under:
-Signs, Portents, and the Weather-
Ohio boy donates all $15G in fair winnings to children's hospital
[FOXNEWS] A boy from Ohio donated all his livestock premiums from a county fair, which totaled $15,000, to St. Jude Children's Research Hospital, according to a local school district.

Diesel Pippert, a seventh-grade student at Western Reserve Local Schools, in Berlin Center, Ohio, was called a "hero" by the school district after he donated all his profits from the Huron County Fair's animal sale .
Posted by: Fred || 08/21/2019 00:00 || Comments || Link || E-Mail|| [208 views] Top|| File under:
-Land of the Free
Land Launch Tomahawk Test...
The Pentagon says it has successfully tested a new ground-launched cruise missile just weeks after the U.S. severed the decades-old Intermediate-range Nuclear Forces Treaty, known as the INF. The treaty had prevented such tests.

The Defense Department announced Monday that the flight test of the "conventionally configured ground-launched cruise missile" was conducted at San Nicolas Island, California, at 2:30 p.m. Sunday.
Posted by: M. Murcek || 08/21/2019 00:00 || Comments || Link || E-Mail|| [183 views] Top|| File under:
China-Japan-Koreas
North Korean uranium plant 'is leaking radioactive waste into a nearby river putting hundreds of thousands of people at risk of cancer and brain defects'
China is not going to be happy about this.


[Daily Mail, where America gets its news] North Korea's nuclear programme is leaking toxic waste into a river - putting hundreds of thousands of people at risk, disturbing newly-released photos suggest. 

US-based researcher Jacob Bogle, who has created a comprehensive map of the country from satellite images, made the alarming discovery while looking at pictures of Pyongsan uranium mine dating back to 2003. 

Mr Bogle noticed that a waste pipe built to carry toxic water from the facility - which processes coal into uranium - to a nearby reservoir appears to be leaking into a river.

That tributary runs into the Ryesong River, which in turn empties into the Yellow Sea - an area between mainland China and the Korean Peninsula around which some 600 million people live.

Mr Bogle said: 'I was able to review high-resolution historical satellite imagery for multiple years going back to 2003. 

'Each of the images shows an ever-growing pile of leaked material on either end of the pipe that takes waste material from the plant to an unlined reservoir. 

'Some of the images also show fluids being actively spilled directly into the river. 

'The plant is one of two declared uranium milling facilities in the country. It takes low-quality coal and processes it to create yellowcake, which contains around 80 per cent uranium. 

'The extraction and milling requires multiple chemical processes and leaves behind a very toxic mix of waste materials. 

'That toxic waste is then sent to the nearby reservoir, leaking and travelling into the Ryesong River in the process.' 

The plant lies roughly 60 miles south of the North Korean capital, Pyongyang. Mr Bogle estimates that, within just nine miles of the Ryesong, there could be as many as 400,000 people consuming the river water or the crops fed by it.

The Ryesong ultimately empties into the Han River estuary, which in turn empties into the Yellow Sea, around 50 miles away. 

Mr Bogle said: 'The waste material will contain everything that is left over from the coal and any contaminated water. 

'Uranium milling produces radium, which is radioactive, and that will be sent through the leaking pipe along with the other contaminants like lead, arsenic, vanadium, and other heavy metals. 

'The radium will decay into the gas radon, which will enter the atmosphere each time the plant runs, while the other materials will leak into any groundwater sources and of course be carried downriver.' 

He continued: 'Defector testimony from other nuclear-related sites like Yongbyon and the nuclear-test mountain site Punggye-ri report major health effects, such as cancer, respiratory problems, and birth defects. 

'There is no reason to suspect the people near Pyongsan are immune to the effects of radon and heavy metals. 

'Radon will be carried throughout the area and can cause lung cancer. Lead and arsenic poisoning can cause neurological problems, especially among children. 

'At dangerous levels, the other heavy metals can cause a wide range of health problems. 

'Some of these issues would normally be temporary, but since the river provides drinking water and is used in agriculture, the people have been routinely exposed.' 

The plant was constructed in the 1980s ‐ and though imagery of the site is only available from 2003 onwards, Jacob says that even in those early photos the leak is visible. 

'It has been ongoing for at least 16 years,' he said. 

To get an idea of just how much could have leaked in that time, Mr Bogle has also analysed the buildup of waste in the nearby reservoir. 

He estimates that the sludge pile there grew by 18,000 square metres in just three years, from 2016 to 2019. 

'The leak only occurs whenever the plant is in production,' he said. 'But given the enormous growth of the sludge pile within the reservoir, it wouldn't be an aggressive estimate to suggest that at least hundreds of gallons of contaminated material are spilled into the river each day the plant runs.' 

Because of the closed-off nature of North Korea, the leak can't be verified on the ground but Mr Bogle, whose map of the country is freely downloadable at accessdprk.com, believes the available evidence is clear. 

'North Korea is not properly storing the material and the leakage is visible for all to see,' he said.

'When combined with the known health problems associated with those materials and the defector testimony from across the country, it becomes undeniable that a very serious environmental and health crisis is brewing in this part of North Korea.'
Posted by: gorb || 08/21/2019 12:22 || Comments || Link || E-Mail|| [262 views] Top|| File under: Commies
Japan warns North Korea now has miniaturized nukes small enough to fit on its ballistic missiles and is a 'serious and imminent threat'
[Daily Mail, where America gets its news] North Korea has miniaturised nuclear warheads and made them small enough to fit on ballistic missiles, Japan believes.

Tokyo defence chiefs warn in a new white paper that North Korea's military activities pose a 'serious and imminent threat'. 

In last year's report Japan said it was 'possible' that North Korea had achieved miniaturisation, but Tokyo now appears to have upgraded its assessment, according to Japanese newspaper Yomiuri. 

Japan is seen as a 'primary target' of nearby North Korea's weapons capabilities and fears that Pyongyang's nuclear programme is 'growing unabated', experts say. 

The latest findings come alongside newly-released pictures which suggest a North Korean plant may be leaking hazardous waste into a nearby river. 

Posted by: gorb || 08/21/2019 12:18 || Comments || Link || E-Mail|| [136 views] Top|| File under: Commies
Down Under
Indonesia deploys troops to West Papua region as protests spread
[Aljazeera] Jakarta, Indonesia - Indonesia has deployed more troops to the restive West Papua, as demonstrations continue to spread to several communities in the region, with reports of injuries and more attacks that belie earlier assurances by the government that the unrest had been contained.

President Joko Widodo's top Security Minister, Wiranto, told reporters on Tuesday that Jakarta will deploy more troops to the region to anticipate protests on Wednesday, when demonstrators are expected to hold bigger rallies.

Wiranto did not say if the government deployed military or police officers. But a video obtained by Al Jazeera showed hundreds of military and police personnel arriving in Manokwari, where the most violent of protests first took place on Monday, leaving government buildings and business establishments burned to the ground.

Major General Sisriadi, a spokesman for Indonesia's armed forces, told Al Jazeera on Wednesday that the military has sent 300 troops to Manokwari.
Posted by: Besoeker || 08/21/2019 01:06 || Comments || Link || E-Mail|| [189 views] Top|| File under:
Economy
Trump considers new tax CUT to boost US economy
[BBC] President Donald Trump has confirmed he is considering a new, temporary payroll tax cut to help boost the US economy.

White House officials had earlier dismissed reports that the administration was discussing the move.

But speaking to reporters, the president said a "payroll tax is something that we think about, and a lot of people would like to see that".

US workers pay payroll taxes on their earnings to finance health insurance, social security, and pensions.

Mr Trump has been talking up the US economy in recent days amid growing unease about a potential recession. "We're very far from a recession," he told the reporters.

A strong economy is seen as key to his re-election prospects in 2020, but continuing trade tensions with China have sparked concerns about an imminent slowdown.

Tax cuts when the president took office helped boost the economy and sparked a surge in share prices on Wall Street. But many economists think the impact of those cuts is starting to wane.

The president said: "We're looking at various other tax reductions - but I'm looking at that all the time anyway. Tax reductions - that's one of the reasons why we're in such a strong economic position."

He also suggested his administration was looking at possible cuts in capital gains tax, but emphasised that nothing has been decided. Such a move would be likely to face challenges from Democrats in Congress.
Posted by: Besoeker || 08/21/2019 00:41 || Comments || Link || E-Mail|| [120 views] Top|| File under:
Science & Technology
Pentagon conducts 1st test of previously banned missile
[AlAhram] The U.S. military has conducted a flight test of a type of missile banned for more than 30 years by a treaty that both the United States and Russia abandoned this month, the Pentagon said.


"abandoned" since Russia has been cheating since the Soviet days. It's a tradition.


The test off the coast of

Caliphornia, an impregnable bastion of the Democratic Party,

on Sunday marked the resumption of an arms competition that some analysts worry could increase U.S.-Russian tensions. The Trump administration has said it remains interested in useful arms control but questions Moscow's willingness to adhere to its treaty commitments.

The Pentagon said it tested a modified ground-launched version of a Navy Tomahawk cruise missile, which was launched from San Nicolas Island and accurately struck its target after flying more than 500 kilometers (310 miles). The missile was armed with a conventional, not nuclear, warhead.

Defense officials had said last March that this missile likely would have a range of about 1,000 kilometers (620 miles) and that it might be ready for deployment within 18 months.

The missile would have violated the Intermediate-range Nuclear Forces (INF) Treaty of 1987, which banned all types of missiles with ranges between 500 kilometers (310 miles) and 5,500 kilometers (3,410 miles). The U.S. and Russia withdrew from the treaty on Aug. 2, prompted by what the administration said was Russia's unwillingness to stop violating the treaty's terms. Russia accused the U.S. of violating the agreement.

The newly tested cruise missile recalls a nuclear-armed U.S. weapon that was deployed in several Europe

...the land mass occupying the space between the English Channel and the Urals, also known as Moslem Lebensraum...
an NATO


...the North Atlantic Treaty Organization. A single organization with differing goals, equipment, language, doctrine, and structure....


countries in the 1980s, along with Pershing 2 ground-based ballistic missiles, in response to a buildup of Soviet SS-20 missiles targeting Western Europe. With the signing of the treaty, those missiles were withdrawn and destroyed.

In addition to the land-variant of the Tomahawk cruise missile, the Pentagon has said it also intends to begin testing, probably before the end of this year, an INF-range ballistic missile with a range of roughly 3,000 kilometers (1864 miles) to 4,000 kilometers (2485 miles). Both missiles are to be non-nuclear.

Defense Secretary Mark Esper said this month that he hopes the Pentagon can develop and deploy INF-range missiles ``sooner rather than later,'' but no specific timeline has been announced.

He disputed the notion that abandoning the INF treaty will spark an arms race.

``I don't see an arms race happening here,'' he told

news hound

s on the day Washington and Moscow withdrew from the treaty.

``Russia has been racing, if anybody, to develop these systems in violation of the treaty, not us.''
Posted by: trailing wife || 08/21/2019 00:00 || Comments || Link || E-Mail|| [147 views] Top|| File under:
Plans detailed for first US mission to land on moon since Apollo
[DAWN] The first American spacecraft expected to land on the moon in nearly 50 years will be a robotic moon lander built by closely held Astrobotic Technology Inc and launched in two years by United Launch Alliance's Vulcan rocket, the companies said on Monday.

Astrobotic was one of nine companies chosen in November to compete for $2.6 billion to develop small space vehicles and other technology for 20 missions to explore the lunar surface over the next decade.

Pittsburgh-based Astrobotic picked Vulcan, being developed by a joint venture of Boeing Co and Lockheed Martin Corp , to launch its Peregrine lander from Florida's Cape Canaveral in summer 2021. Barring schedule slips, Astrobotic said Peregrine would be the first American spacecraft to touch down on the moon since Apollo astronauts touched down in 1972.

The mission will ferry technology and experiments to the moon under a Nasa programme that will lay the groundwork for astronaut trips by 2024 under the optimistic schedule laid out by the Trump administration. "Our first flight on Vulcan is also the first big step in going back to the moon," United Launch Alliance Chief Executive Tory Bruno said ahead of the announcement.


Posted by: Fred || 08/21/2019 00:00 || Comments || Link || E-Mail|| [173 views] Top|| File under:
Southeast Asia
Protesters burn parliament building in Indonesian town
[DAWN] MANOKWARI: Thousands of people in Indonesia's West Papua province set fire to a local parliament building on Monday in a protest sparked by accusations that security forces had arrested and insulted students from neighbouring Papua province, officials said.

The angry mob torched the building and set fire to cars and tires on several blocked roads leading to a seaport, shopping centres and offices in Manokwari, the capital of West Papua province, Vice Gov. Mohammad Lakotani said.

"The city's economy has been paralysed by the demonstrators," Lakotani said. "Negotiations between protesters and the authorities are currently underway to end the riots." Television footage showed orange flames and gray smoke billowing from the burning parliament building.

An insurgency has simmered in Papua since the early 1960s, when Indonesia annexed the region, a former Dutch colony. In recent years, some Papua students, including some who study in other provinces, have become vocal in calling for self-determination for the province. Residents of West Papua are ethnically similar to those in Papua.

Protesters also destroyed parts of an airport in Sorong, another city in West Papua province, local police chief Mario Christy Siregar said.

He said rioters broke windows and burned some belongings, but security forces were able to secure the facility and the incident did not disturb airport activities.

Lakotani said the demonstration in Manokwari was triggered by allegations that police had arrested and insulted dozens of Papuan students in their dormitories in the East Java city of Surabaya a day earlier.

Police stormed the dormitories in Surabaya, Indonesia's second-largest city, on Sunday after Papuan students staying there refused to be questioned over allegations that they had intentionally damaged the national red-and-white flag in the dormitory's yard.

East Java police

front man

Frans Barung Mangera said 43 students were detained but released hours later after no evidence was found that they had damaged the flag.

Amateur video showing police, backed by soldiers, calling the Papuan students "monkeys" and "dogs" circulated widely on the internet, sparking anger in Papua and West Papua.


Posted by: Fred || 08/21/2019 00:00 || Comments || Link || E-Mail|| [122 views] Top|| File under:
Home Front: Culture Wars
Lena Dunham Finds Her Happy Place
Pretentious and uninteresting codswallop makes for perfect morning reading. Complete with pretentious and uninteresting photos...
[Domino, via Drudge] - MY MOTHER IS OBSESSED with real estate. Not a casual perusing-homes-for-sale-in-the-Sunday-paper kind of obsessed. It's more than even a "let's sneak into this open house and pretend we're interested in buying this Spanish Tudor" kind of obsession. This obsession borders on romantic. She's never been content in a home for more than a few months before she starts fantasizing about the next one, searching and craving and driving everyone around her mad with her desire to level up.

I've often tried to understand what she's after. It's not the classic American desire for more (more space, more windows, more clout), and it's not about how she looks to other people or what her neighborhood says about her place in the pecking order. That's far too basic a reading of the situation, considering she's downsized, upsized, and resized in no particular order. She's dragged our family with her, and the most major fights of my parents' 44-year relationship have been on this topic (it's a miracle that they survived the Williamsburg rental with the black lacquered kitchen and faux Warhol wallpaper). Her hunger takes no prisoners (unless you count the guests who had to sleep in the room off the kitchen of our unwinterized farmhouse). I sometimes have trouble differentiating between the exteriors of the homes we've lived in and homes we've driven by when she took the long way just to get a peek.
Posted by: Raj || 08/21/2019 10:34 || Comments || Link || E-Mail|| [388 views] Top|| File under:
Who's in the News
41
[untagged]
5
Arab Spring
5
Taliban
5
Govt of Pakistan
3
Islamic State
2
Narcos
2
Sublime Porte
2
Commies
1
Govt of Sudan
1
Hamas
1
Hezbollah
1
Govt of Iran
1
Lashkar e-Taiba
1
Muslim Brotherhood
1
Salafists
1
Human Trafficking
1
Govt of Iran Proxies
1
Govt of Pakistain Proxies
1
al-Nusra
Bookmark
E-Mail Me
The Classics
The O Club
Rantburg Store
The Bloids
The Never-ending Story
Thugburg
Gulf War I
The Way We Were
Bio
Merry-Go-Blog
Hair Through the Ages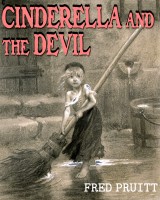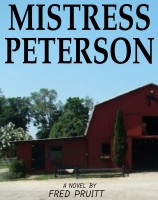 On Sale now!


A multi-volume chronology and reference guide set detailing three years of the Mexican Drug War between 2010 and 2012.

Rantburg.com and borderlandbeat.com correspondent and author Chris Covert presents his first non-fiction work detailing the drug and gang related violence in Mexico.

Chris gives us Mexican press dispatches of drug and gang war violence over three years, presented in a multi volume set intended to chronicle the death, violence and mayhem which has dominated Mexico for six years.
Click here for more information


Meet the Mods
In no particular order...


Steve White
Seafarious
Pappy
lotp
Scooter McGruder
john frum
tu3031
badanov
sherry
ryuge
GolfBravoUSMC
Bright Pebbles
trailing wife
Gloria
Fred
Besoeker
Glenmore
Frank G
3dc
Skidmark
Alaska Paul



Better than the average link...



Rantburg was assembled from recycled algorithms in the United States of America. No trees were destroyed in the production of this weblog. We did hurt some, though. Sorry.
3.236.172.187