-Short Attention Span Theater-
U.S. Justice Ginsburg treated for pancreatic cancer
WASHINGTON (Reuters) - Liberal U.S. Supreme Court Justice Ruth Bader Ginsburg has completed a three-week course of radiation therapy to treat a cancerous tumor on her pancreas, a court spokeswoman said on Friday.

The 86-year old justice, who has had previous cancer scares, tolerated the therapy well and no further treatment is required, spokeswoman Kathy Arberg said in a statement.

An abnormality was first detected in July, and the tumor was identified following a biopsy performed on July 31 at Memorial Sloan Kettering Cancer Center in New York.

"She canceled her annual summer visit to Santa Fe, but has otherwise maintained an active schedule," Arberg said.

"The tumor was treated definitively and there is no evidence of disease elsewhere in the body," the spokeswoman added.
Posted by: Besoeker || 08/23/2019 16:32 || Comments || Link || E-Mail|| [336085 views] Top|| File under:
Britain
Pakistan Railways Minister ScrambledEgged And Thrashed in London
[FinancialExpress] Sheikh Rashid Ahmad who had earlier called India's decision to revoke special status to Jammu and Kashmir a 'blunder'. He also said that "India was unable to confront Pakistan as it knew that any war between the two Asian countries would not be a conventional war."

Pakistan Railways minister Sheikh Rashid Ahmad was on Tuesday pelted with eggs and beaten up by two officials of the Pakistan People's Party in London. The incident took place when Rashid came out of a hotel after attending an awards ceremony in London. Following the incident, two PPP officials in UK - Asif Ali Khan and Samah Namaz - released a statement claiming responsibility for the attack.

The officials said that they assaulted Rashid because he had been using 'abusive language' for PPP leader Bilawal Bhutto Zardari. Pakistan-based Geo TV cited their statement in which they said: "He (Sheikh Rashid) has been using abusive and bad language during interviews against our Chairman Mr Bilawal Bhutto Zardari. He should be thankful we only used eggs as a British way of dealing with such uncivilised politician. He started this we ended it."


I suppose he should be glad they didn't know about the leather sap.
Posted by: Dron66046 || 08/23/2019 13:25 || Comments || Link || E-Mail|| [336089 views] Top|| File under:
Too late for new Brexit deal, France's Macron tells Johnson
[DAWN] French President Emmanuel Macron told Prime Minister Boris Johnson

...pro-Brexit British prime minister, succeeding no-Brexit Theresa May. He is noted as much for his sparkling personality and his hair as for his Conservative policies....
on Thursday that there was not enough time to wholly rewrite

Britannia

's Brexit divorce deal before an October 31 deadline.

Johnson met Macron at the Elysee Palace a day after talks in Berlin with German Chancellor Angela Merkel
...chancellor of Germany and the impetus behind Germany's remarkably ill-starred immigration program. Merkel used to be referred to by Germans as Mom. Now they make faces at her for inundating the country with Moslem colonists...
, who challenged

Britannia

to come up with acceptable alternatives to the agreed safety net provision for the UK-Irish land border.

More than three years after the United Kingdom voted to quit the Europe

...the land mass occupying the space between the English Channel and the Urals, also known as Moslem Lebensraum...
an Union, it is still unclear on what terms ‐ or indeed whether ‐ the bloc's second largest economy will leave the club it joined in 1973.

Talks over lunch were constructive, a French official said.

Macron left the door open to

Britannia

seeking a solution to the Irish "backstop", but said any alternative must respect both the integrity of the EU single market and stability on the divided island of Ireland.

"I want to be very clear," he said. "In the month ahead, we will not find a new withdrawal agreement that deviates far from the original."


Posted by: Fred || 08/23/2019 00:00 || Comments || Link || E-Mail|| [336095 views] Top|| File under:
Caribbean-Latin America
Mexico Risks Recession as Second-Quarter GDP May Be Revised Down
Damn shame. Especially if their intransigence on stopping illegals led to a border shutdown
[Yahoo] Economists expect Mexico's second-quarter gross domestic product to be revised slightly down on Friday, with some going as far as to predict a negative number that would mean Latin America's second-largest economy slipped into technical recession this year.

The median estimate of economists in a Bloomberg survey is for the final GDP reading to show no growth from the previous quarter. That would mean a negative revision to the 0.1% expansion preliminarily reported July 31. The national statistics institute Inegi will release the final figure at 6am on Friday.
Posted by: Frank G || 08/23/2019 06:06 || Comments || Link || E-Mail|| [336080 views] Top|| File under:
Caucasus/Russia/Central Asia
Russia launches floating nuke reactor to Arctic
What could go wrong?


[Yahoo] Moscow (AFP) - Russia will launch the world's first floating nuclear reactor and send it on an epic journey across the Arctic on Friday, despite environmentalists warning of serious risks to the region.

Loaded with nuclear fuel, the Akademik Lomonosov will leave the Arctic port of Murmansk to begin its 5,000 kilometre (3,000-mile) voyage to northeastern Siberia.

Nuclear agency Rosatom says the reactor is a simpler alternative to building a conventional plant on ground that is frozen all year round, and it intends to sell such reactors abroad.

But environmental groups have long warned of the dangers of the project, dubbing it a potential "Chernobyl on ice" and a "nuclear Titanic."
Posted by: BA || 08/23/2019 12:50 || Comments || Link || E-Mail|| [336092 views] Top|| File under:
China-Japan-Koreas
Hong Kong Freedom Marchers Wave American Flag
[Freedom Wire] Since June, millions of Hong Kong residents have flocked to the streets of the city to protest the ruling Hong Kong government and China.

They have cried out for change and a restoration of democracy that the city-state once enjoyed under British colonial rule. In 1997, the British turned Hong Kong over to the Chinese and their freedoms have been steadily eroded ever since.

The citizens of Hong Kong are not going to take it anymore, and they are letting their displeasure be known to the Chinese.

At many of the demonstrations, the protestors are waving flags, and, surprisingly, it isn't a Chinese or Hong Kong flag. Instead, the flag they are waving as a symbol of their fight for freedom in none other than our own American flag.

America represents a country built on liberty and the dignity of the individual. That is something most of the world has never known, and that is why you see our flag used as a powerful symbol to those yearning for freedom.

For as much as the world likes to complain about America, they change their tune when their personal safety is threatened.

Hong Kong is yet another example of this.
Posted by: Besoeker || 08/23/2019 07:15 || Comments || Link || E-Mail|| [336085 views] Top|| File under: Commies
China 'will not sit idly' if US sells fighter jets to Taiwan
BEIJING (AP) ‐ China "will not sit idly by" if the U.S. proceeds with a sale of advanced F-16V fighter jets to Taiwan, a Chinese general said, while warning of other potential countermeasures in addition to punishing foreign firms involved in the deal.

Beijing considered the sale a violation of previous U.S. commitments to China regarding the island it considers its own territory to be annexed by force if necessary, Maj. Gen. Chen Rongdi, chief of the Institute of War Studies at the Academy of Military Sciences, said. He did not elaborate on what additional measures China might take.

"China will not sit idly by," Chen said Thursday at a forum sponsored by China's official journalists' association. "Of course, we don't rule out additional measures."

Beijing has repeatedly said it will levy sanctions against U.S. companies linked to a planned $8 billion sale and demanded Washington cancel it immediately. China has made such threats regarding previous arms sales by the U.S., but they've had limited effect because the companies involved are either important to China's own nascent commercial aviation industry or have little or no business with the country.
Posted by: Besoeker || 08/23/2019 03:15 || Comments || Link || E-Mail|| [336111 views] Top|| File under: Commies
South Korea to scrap intelligence-sharing pact with Japan amid history feud
[DAWN] South Korea will scrap an intelligence-sharing pact with Japan amid an intensifying dispute over history and trade, South Korea's presidential office said on Thursday.

The decision was made after a meeting of the presidential National Security Council. The deal was due to be automatically renewed on Saturday, unless either side decided to cancel it.

Japan created a "grave change" in the environment for bilateral security cooperation by removing South Korea's fast-track export status, said Kim You-geun, a deputy director of the National Security Council.
Posted by: Fred || 08/23/2019 00:00 || Comments || Link || E-Mail|| [336074 views] Top|| File under:
Europe
Climate Warriors Training For Public Disobedience, Violent Protest
[CNN] Camps across Europe are teaching people how to protest over the climate crisis.

My abject apologies, Dron66046 — I accidentally deleted the article you went to such pains to submit. I did solve the width problem, though: I deleted the quotations around the numbers you had for the first image. For some reason that sometimes works.

At any rate, I did manage to salvage the link and the comments, though not your thoughtful in-line about Antifa highlighted in bright yellow, which 84 Rantburgers have already seen and pondered as of 8:30 a.m. EDT.

— trailing wife

Posted by: Dron66046 2019-08-23 01:18

#1 I wonder how they'll react to counter protestors?
Posted by: Bright Pebbles 2019-08-23 06:32

#2 2,500 years since Aesop and Chicken Little still runs amok. Humans have not changed.
Posted by: Procopius2k 2019-08-23 06:42
Posted by: trailing wife || 08/23/2019 08:27 || Comments || Link || E-Mail|| [336081 views] Top|| File under:
Home Front: Politix
Pres. Trump says he is seriously looking at ending birthright citizenship
WASHINGTON (Reuters) - U.S. President Donald Trump said on Wednesday that his administration was seriously looking at ending the right of citizenship for U.S.-born children of noncitizens and people who immigrated to the United States illegally.

"We're looking at that very seriously, birthright citizenship, where you have a baby on our land, you walk over the border, have a baby - congratulations, the baby is now a U.S. citizen. ... It's frankly ridiculous," Trump told reporters outside the White House.

Trump has made cracking down on immigration a central plank of his presidency and re-election campaign, but many of the administration's sweeping rule changes and executive orders have been stymied by the courts.

The Republican president had told Axios news website in October 2018 that he would end "birthright citizenship" through an executive order. Experts have said such a move would run afoul of the U.S. Constitution.
Posted by: Besoeker || 08/23/2019 03:06 || Comments || Link || E-Mail|| [336078 views] Top|| File under:
India-Pakistan
Resolution in Pakistan to Export Stray Dogs to China, Philippines
[TheNews] KARACHI: Expressing concerns over the recent surge in cases of rabies in the country, a recommendation entailing export of stray dogs to China and Philippines was presented before the Sindh Assembly by Speaker Agha Siraj Durrani.


No Shit !


The recommendation came in light of a resolution filed by Pakistan Tehreek-e-Insaf (PTI) legislator Dr Seema Zia based on the alarming rise of rabies' cases in the country which was unanimously approved by the provincial members of the government and opposition.

Zia stated there exists a deficit of anti-rabies vaccines in hospitals.

PTI member Zaman highlighted how Sindh government had earlier vowed to introduce vaccines to curb the reproduction of dogs, however none of that has been implemented as yet.


Chemical castration? The idea has been bandied about over here, but I'm not aware that anyone has actually put it into practice on a mass scale yet.

Zaman went on to state Karachi alone has around 100,000 stray dogs at present.

Taking the resolution of exporting dogs to China and Philippines into consideration, Provincial Minister of Sindh for Health Dr. Azra Pechuho said that the number of rabies cases reported in the entire province is 59, and that the government is already working on introducing anti-rabies vaccines.


Tainted pigs and a rice shortage in China, and Pakistain the no.1 exporter of 'dirty dogs!'

The chinese are the world's largest consumers of dog meat. In Duterte country it's becoming rarer. The House of Han consumes like 10-20 million dogs a year ! And Pakistain has like an uncountable number of the poor mutts. It's a trade made in hell.

For food? Ick — I can't imagine that meat would pass even a Third World inspection.




Posted by: Dron66046 || 08/23/2019 05:27 || Comments || Link || E-Mail|| [336070 views] Top|| File under:
Multan court rejects request by Qandeel Baloch's parents to pardon her killers
[DAWN] A trial court in Multan

...Home of the Multan Sultans...
on Thursday rejected a request by the parents of slain social media star Qandeel Baloch to pardon her brothers, who are accused of killing her.

Baloch's brother Waseem had strangled her to death in the name of "honour" at their house in 2016. He later confessed to have killed her because she allegedly "brought dishonour to the Baloch name" with her risque videos and statements posted on social media. Her brother Aslam Shaheen was also nominated in the case.

The social media celebrity's parents, Muhammad Azeem and Anwar Bibi, had on Wednesday submitted an affidavit in the local trial court, saying they had forgiven the killers and the case against their sons should be thrown out.

They had argued that since the Anti-Honour Killing Laws (Criminal Amendment Bill), 2015 ‐ which bars pardoning killers in such cases ‐ was passed several months after the murder of their daughter, it could not be applied in this case. They had also denied the allegation that Baloch was killed for the sake of honour.


As the affidavit was taken up by the model court today, Baloch's parents informed District and Sessions Judge Imran Shafi that they had forgiven their sons "in the name of Allah".

The judge asked them whether they were only pardoning their sons and not all the accused in the murder case, to which the parents responded in affirmative.

Judge Shafi informed them that he would decide their request after examining whether law grants them the right to pardon the killers or not.

"Do you realise what impact your pardon will have on the other accused in the case?" the judge went on to ask, addressing Baloch's parents.

The court later dismissed Baloch's parents' application to pardon their sons, with the judge saying the case regarding murder in the name of 'honour' would be decided once the testimonies of all witnesses have been recorded.

The accused in the case, including

holy man

Mufti Abdul Qavi, were present in the hearing today. After Qavi informed the court that he leads prayers in Jhang on Fridays, the court adjourned the hearing of the case until August 24, when the statements of more witnesses will be recorded.

In January 2017, the Muzaffarabad (Multan) police had lodged a First Information Report under Section 213 of the Pakistain Penal Code against Baloch's parents on the complaint of assistant sub-inspector Allah Ditta, the investigation officer, in which it was stated that Baloch's parents recorded their statements in court on Jan 19 and a few days later, on Jan 25, they submitted an affidavit. He said they had retracted their earlier statement against their elder son Aslam and there was a likelihood that they would do so in the case of the main accused Waseem, Baloch's younger brother, as well.

The IO further stated that he had seen Baloch's parents receiving an envelope (allegedly containing cash) from Aslam Shaheen outside the court. Aslam was quoted as saying at the time: "I have fulfilled their demand. Now they should record their statement in the court in my favour."
Posted by: Fred || 08/23/2019 00:00 || Comments || Link || E-Mail|| [336086 views] Top|| File under: Govt of Pakistan
Science & Technology
Chinese Hackers Target US Cancer Research: Cybersecurity Report
Chinese hacker groups are targeting U.S. cancer research institutes as the regime looks to solve the problem of increasing cancer deaths in the country, according to a report released on Aug. 21.

In recent years, Chinese hackers linked to the regime have attacked organizations involved in cancer research on multiple occasions, according to the report by California-based cybersecurity firm FireEye.

The cyberattacks, the report stated, likely flow from the regime's desire to find a cure for the disease‐the country's No. 1 killer‐and, in turn, stave off its attendant social costs.

"It is likely that an area of unique interest is cancer-related research, reflective of China's growing concern over increasing cancer and mortality rates, and the accompanying national health care costs," the report stated.
Posted by: Phinens Dingle9259 || 08/23/2019 12:00 || Comments || Link || E-Mail|| [336089 views] Top|| File under:
Robotic Nurse That Helps You Dress Could Aid Staff Shortage
(Bloomberg) -- Amid a growing shortfall of qualified nurses in the U.K., students and professors at Imperial College London are developing a robot with dexterous 3D-printed fingers to assist the elderly or physically-challenged.


Will it speak Tagalog?


A modified version of a robot nicknamed Baxter, the machine has two mechanical arms, an animated face, as well as sensors to help it analyze patterns and detect if a human user is struggling to lift or move a limb.

"There's an increasing need for technologies that will allow people to maintain their independence, and through that, satisfy their fundamental human desire for privacy and dignity," Yiannis Demiris, the director of the personal robotic laboratory at Imperial, said in an interview.

Posted by: Besoeker || 08/23/2019 03:32 || Comments || Link || E-Mail|| [336082 views] Top|| File under:
Cheap combo pill cuts heart, stroke risks, study finds
LONDON (AP) ‐ A cheap daily pill that combines four drugs cut the risk of heart attacks, strokes and heart failure in a large study, suggesting it could be a good way to help prevent heart problems especially in poor countries.

The pills contained two blood pressure drugs, a cholesterol medicine and aspirin. Many people can't afford or don't stick with taking so many medicines separately, so doctors think a polypill might help. A previous study testing one in India found it lowered cholesterol and blood pressure. The new study is much larger and gives stronger evidence because it tracked heart attacks, strokes and other problems ‐ not just risk factors.

It involved about 6,800 people in Iran, ages 50-75, some with previous heart problems and others without them. All got advice on healthy lifestyles and half also were given polypills. After five years, 6% of those in the pill group had suffered a heart attack, stroke or heart failure versus 9% of the others. That worked out to a 34% lower risk with the polypill, and a 22% lower risk after researchers took into account other heart drugs that participants were taking.

People who took the polypill most faithfully, at least 70% of the time, had even bigger reductions in heart risks.

The benefit mostly seemed to come from lowering cholesterol; blood pressure didn't significantly change. Side effects were similar in both groups. Some who developed a cough while on the polypill were switched to another version that substituted one of the four drugs. All of the drugs are cheap generic medicines now.
Posted by: Besoeker || 08/23/2019 03:11 || Comments || Link || E-Mail|| [336069 views] Top|| File under:
Who's in the News
26
[untagged]
7
Taliban
5
Govt of Iran Proxies
3
Sublime Porte
3
Commies
3
Govt of Iran
3
Islamic State
3
Govt of Pakistan
3
Arab Spring
2
Moslem Colonists
2
Palestinian Authority
2
Islamic Jihad (Palestian)
1
al-Nusra
1
Boko Haram (ISIS)
1
Govt of Sudan
1
al-Qaeda
Bookmark
E-Mail Me
The Classics
The O Club
Rantburg Store
The Bloids
The Never-ending Story
Thugburg
Gulf War I
The Way We Were
Bio
Merry-Go-Blog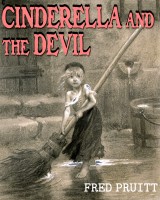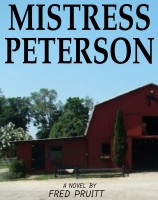 On Sale now!


A multi-volume chronology and reference guide set detailing three years of the Mexican Drug War between 2010 and 2012.

Rantburg.com and borderlandbeat.com correspondent and author Chris Covert presents his first non-fiction work detailing the drug and gang related violence in Mexico.

Chris gives us Mexican press dispatches of drug and gang war violence over three years, presented in a multi volume set intended to chronicle the death, violence and mayhem which has dominated Mexico for six years.
Click here for more information


Meet the Mods
In no particular order...


Steve White
Seafarious
tu3031
badanov
sherry
ryuge
GolfBravoUSMC
Bright Pebbles
trailing wife
Gloria
Fred
Besoeker
Glenmore
Frank G
3dc
Skidmark



Better than the average link...



Rantburg was assembled from recycled algorithms in the United States of America. No trees were destroyed in the production of this weblog. We did hurt some, though. Sorry.
44.192.115.114

Help keep the Burg running! Paypal: