-Lurid Crime Tales-
ABC Insider: Why I, alone, released the Amy Robach Epstein tape.
[ProjectVeritas] PV Editors Note: Project Veritas is publishing the writing below at the request of the ABC news insider who gave us the Amy Robach tape.

This was submitted to us in light of the actions taken against those wrongfully identified as involved in the leaking of the tape and the reactions of ABC news to their spiking of the story on Jeffrey Epstein.

By Ignotus,

To my fellow man:

I came forward with this information bearing no motives other than to have this information public. I did not and do not seek any personal gain from this information whether it be financial or otherwise and will always decline. When I became aware of this moment, I had the same reaction as many of you did. Anger, confusion and sadness. I care not about petty political quarrels and only hope for the best in all of us.

To my fellow ABC News employees:

I've walked the halls experiencing similar feelings we are all having right now. All of you regardless of your own personal differences in one form or another do an outstanding job. I sincerely enjoy working with each and every one of you and will continue to do so throughout our careers.

To those wrongfully accused:

It is terrible that you have been lashed out at by the company. I know some may put the burden of guilt on me, but my conscience is clear. The actions of the company towards you are the result of their own and not anyone else. The public outcry, from coast to coast, of all people, creeds, and political affiliations, is clear. I have not one doubt that there will always be support for you, and you will have prosperous careers. For neither you, nor I, have done anything wrong.

To Amy Robach:

You are the only person deserving of an apology. I am most certainly sorry. Not for my actions or for this to center around you, but for what is clear to have happened. When I first stumbled across this, my initial reaction was outrage. But this soon turned towards empathy. I can not imagine doing all the hard work to only have it shelved. If the past few years have taught us anything, it is the truth that some of us have endured many hardships in this industry. From the spiking of stories regarding prominent and powerful people in this world, and to yours. I believe you are an outstanding reporter and have done such tremendous work in the community as well.

To ABC News:

I sit right here with you all in complete shock. I, like many, are at a loss for words on how this has been handled. Instead of addressing this head-on like the company has in the past, it has spun into a mission of seek-and-destroy. Innocent people that have absolutely nothing to do with this are being hunted down as if we are all a sport. I challenge all of you to actually look inwards and remember why this company engages in journalism. We all hold the First Amendment at the foundation of this company, yet forget its history, its purpose, and its reasoning for even coming into existence to begin with. How lost we are… yearning to be found. I went to Project Veritas for the sole reason that any other media outlet else would have probably shelved this as well. I thank all of them, and James, for seeking truth.

We are all human and mortal, creatures of mistakes and redemption.

The road to redemption favors no soul.

Sincerely,

Ignotus


An apology is also due to Emmy award-winning producer Ashley Bianco, fired yesterday by CBS after ABC informed them that she'd accessed the tape. But the firing would have been after Ignotus wrote the letter.
Posted by: Herb McCoy || 11/09/2019 00:00 || Comments || Link || E-Mail|| [281 views] Top|| File under:
-Signs, Portents, and the Weather-
Two Retired US Air Force Stealth Aircraft Spotted Flying Over Nevada
[SPUTNIKNEWS] Even though the US Air Force's F-117 Nighthawk stealth aircraft was retired from active service in April 2008, it's still being spotted in action. Most recently, two of the stealth aircraft were captured on camera flying at the Tonopah Test Range military installation in Nevada last month.

Videos of the aircraft post-retirement first appeared in 2014. At the time, the Air Force revealed that the Nighthawk was maintained in a "Type 1000" storage at the Tonopah Test Range. According to Air Force Magazine, Type 1000 storage means that "an aircraft will be maintained in a condition where it can be recalled to duty and fly again."


Posted by: Fred || 11/09/2019 00:00 || Comments || Link || E-Mail|| [236 views] Top|| File under:
Caribbean-Latin America
Chileans Continue Protesting For Domestic Economic Reforms, Mass Rallies Hit Santiago
[SPUTNIKNEWS] Chile has been engulfed in protests since early October after authorities increased subway fares. What started as peaceful public demonstrations concerning domestic social and welfare policies later turned into violent discontent following the heavy-handed police response.

Chilean President Sebastian Pinera said earlier this week that his government has developed a package of economic measures aimed at responding to nationwide protests that will, according to his administration, gradually satisfy all of the nation's grievances.

Unrest continues to hit the streets of the Latin American nation, however, for the second month, with many violent rallies reportedly occurring in the capital city of Santiago.


Posted by: Fred || 11/09/2019 00:00 || Comments || Link || E-Mail|| [116 views] Top|| File under:
Twitter In Revolt As Former Brazilian President Lula Released From Prison
[SPUTNIKNEWS] Luiz Inacio Lula da Silva, who served as the president of Brazil between 2003-2010, was sentenced to 12 years in prison in 2018 for money laundering and corruption. He maintains significant support in the country and was a favoured candidate to win in the 2018 election, despite being in jail.

Brazilian Twitter erupted in response to an announcement that the former president of Brazil, Lula Da Silva, had been released from prison on Friday following an order by a federal judge.

Online users, including Lula, reacted to the news with celebration, as Brazilians await his release from prison.

Lula's lawyers requested his release following an order from the top court of Brazil, which voted to overturn a rule that a person can be imprisoned only after all appeals to the courts have been exhausted.

Despite being imprisoned during an ongoing corruption investigation, he was a favourite to win the 2018 presidential election, which saw the election of pro-US leader Jair Bolsonaro.


Posted by: Fred || 11/09/2019 00:00 || Comments || Link || E-Mail|| [128 views] Top|| File under:
Down Under
Russell Crowe appears to be recovering from anorexia, looks unrecognizable at airport
[Page6] Gone are Russell Crowe's "Gladiator" days.

Crowe, 55, was photographed inside the Sydney airport in Australia Thursday with his assistant looking a tad worse for wear.

The Oscar-winning actor was caught sticking his hands down the back of his track pants while waiting at restaurant Bar Roma.

Crowe reportedly was heading to his farm at Nana Glen in northern New South Wales.

It's unclear if Crowe's weight gain is for a role. He is, however, currently filming "The Georgetown Project," according to IMDb and is in post-production of "Unhinged."

Crowe was photographed on the set of "Unhinged" over the summer looking different than usual, as he had lost weight after playing Roger Ailes in "The Loudest Voice," but many speculated the appearance to be the result of a fat suit.

Posted by: Besoeker || 11/09/2019 03:06 || Comments || Link || E-Mail|| [397 views] Top|| File under:
Europe
'Soft Power Alone Is Now Not Enough': EU Commission Chief Says
[SPUTNIKNEWS] The Europe

...the land mass occupying the space between the English Channel and the Urals, also known as Moslem Lebensraum...
an Union can no longer rely on "soft power" to assert its values globally and needs to learn the "language of power", European Commission President-elect Ursula von der Leyen said Friday.


First step: make sure your army has enough bullets and spare parts to get where it needs to go and defend itself against aggressors once it gets there.

In her "State of Europe" address in Berlin, the former German defence chief reminded the audience that "soft power" was a way of spreading a nation's influence through culture, something she said was a "costly" project.

"Soft power alone is now not enough. If we Europeans want to assert ourselves in the world Europe must also learn the language of power".

Von der Leyen said Europe needed to "grow our own muscle where we have long relied on others, for example in security policy."

Secondly, Europe needs to use the force it had for "targeted engagement" where it best served European interests. She cited China as a country where the EU was in a position to influence bilateral trade.

Von der Leyen ‐ a Brussels-born German politician and a mother of seven ‐ was expected to assume office on 1 November, but the start date was pushed back by a month after the European Parliament rejected several of her nominees.

Posted by: Fred || 11/09/2019 00:00 || Comments || Link || E-Mail|| [295 views] Top|| File under:
India-Pakistan
Hindus Win Dispute in Babri Masjid Case in Historic Verdict.
Supreme Court Gives Ayodhya Land to Hindus in Historic Verdict.


This is a big deal. It is a blow to the islamists and leftist diversity lovers within India. It is the equivalent of the Temple Mount to the hindus, and a muslim bugbear since the 90s.

The Ayodhya Dispute.



In '92 the hindu right-wingers attacked and partly destroyed a masjid built by the mughals over an ancient temple to lord Ram, the primary hindu deity. Ayodhya, said to be the birth place of Ram since then became a place of considerably militant religious fervor. A large muslim community lived around the Babri Masjid and had to scatter in the riots that followed. The event began the decade long litigation which embarrassingly dragged the purview of modern day jurists into questions of myth, historicity and even the tracing of lineages of deities and their progeny. We are immensely glad that one - the muslims are further dis-empowered and two - the SC can go back to doing actual work that affects actual living people. Not that this verdict wasn't a piece of work, but the credit for this only goes to PM Modi and his merry band, for consolidating an iron hold on every source and conduit of power from the legislatures to mainstream media. The basically right-wing govt has built an atmosphere of secular strictures and non-tolerance of islamist thuggery. Which is a good thing, if you ask the right people.

Ayodhya Verdict Live Updates: Bringing down curtains on the Ram Janmabhoomi-Babri Masjid issue, one of the longest running title disputes in India, the Supreme Court has given the entire disputed 2.77-acre land to the Hindu parties with a trust to be formed by the Centre within three months to monitor the construction of a Ram Temple. The Sunni Waqf Board will be given 5 acres of alternate land, a five-judge bench of the Supreme Court ruled in the unanimous verdict. The Nirmohi Akhara also suffered some setback with the court. The CJI Ranjan Gogoi-led bench of Justices SA Bobde, DY Chandrachud, Ashok Bhushan and S Abdul Nazeer, said the Akhara's suit was barred by limitation.

The Ayodhya title suit verdict comes nine years after the 2:1 judgment of the Allahabad High Court that ordered a three-way division of the disputed 2.77 acres of land between the three parties - Ram Lalla, Sunni Waqf Board and the Nirmohi Akhara. The Lucknow Bench of the High Court, on September 30, 2010, held that Hindus and Muslims as joint title holders of the disputed land.

Crux of the Ayodhya Verdict

The disputed land in Ayodhya goes to the Hindus in its entirety for the construction of Ram Mandir. The Sunni Waqf Board will get five acres of alternate land, which will be accorded either by the state or the Centre.

Centre will hand over the disputed site to the Board of trustees and a suitable alternative plot of land measuring five acres at Ayodhya will be given to Sunni Waqf Board.


Posted by: Dron66046 || 11/09/2019 01:20 || Comments || Link || E-Mail|| [230 views] Top|| File under:
Olde Tyme Religion
Scalfari: Bear poops in bathroom. Pope Unitarian or something.
[CNSNEWS] In his new book and in the periodical he founded, La Repubblica, Eugenio Scalfari, a long-time friend of Pope Francis and frequent papal interviewer, claims that the Pope told him that Jesus Christ did not rise bodily from the dead but "in the semblance of a spirit."

This notion is a contradiction of Church teaching and the Gospels.

In the Catechism of the Catholic Church, section 645, it states, " By means of touch and the sharing of a meal, the risen Jesus establishes direct contact with his disciples. He invites them in this way to recognize that he is not a ghost and above all to verify that the risen body in which he appears to them is the same body that had been tortured and crucified, for it still bears the traces of his Passion."

"Yet at the same time this authentic, real body possesses the new properties of a glorious body: not limited by space and time but able to be present how and when he wills; for Christ's humanity can no longer be confined to earth, and belongs henceforth only to the Father's divine realm," states the Catechism. "For this reason too the risen Jesus enjoys the sovereign freedom of appearing as he wishes: in the guise of a gardener or in other forms familiar to his disciples, precisely to awaken their faith."

In the Gospel of John (20:24-29) it says that after the resurrection, "Jesus came and stood among them and said, 'Peace be with you!' Then he said to Thomas, 'Put your finger here; see my hands. Reach out your hand and put it into my side. Stop doubting and believe.'


Posted by: Fred || 11/09/2019 00:00 || Comments || Link || E-Mail|| [262 views] Top|| File under:
Science & Technology
US Air Force Tests ATHENA Laser Capable of Neutralizing Multiple Drone Targets
[SPUTNIKNEWS] Several fixed-wing and rotary drones were engaged and taken down in a recent inaugural test of Lockheed Martin's Advanced Test High Energy Asset (ATHENA) anti-drone laser system by the US Air Force.

US defense contractor Lockheed Martin announced Thursday that it recently wrapped a demonstration of the prototype ATHENA system in a "fully-netted engagement environment" with the US Air Force.

Despite this being the Air Force's first experience with the anti-drone, defense weapon, airmen were able to operate ATHENA under the guidance of government command and control (C2) system and radar technology.

According to the release, ATHENA's test run was successful and validated the system's reported "full kill-chain performance" by taking down "multiple fixed-wing and rotary drones" at a government test range at Fort Sill in Oklahoma.

"The ATHENA high-energy laser system is transportable and therefore enables the Air Force to emplace it anywhere they need to defend bases and high-value assets," the defense contractor explained.

The Air Force's test marks the first major announcement concerning the anti-drone system since the August 2017 demonstration for the US Army at White Sands Missile Range in New Mexico. Footage released from that event in the month following showed ATHENA swiveling and rotating horizontally before striking a target with a magnified, 60-kilowatt spectral laser beam.


Posted by: Fred || 11/09/2019 00:00 || Comments || Link || E-Mail|| [217 views] Top|| File under:
New York technology firm raided by federal authorities after 'making millions selling Chinese security equipment to the US Military and pretending it was American-made'
Aventura Technologies allegedly made millions by selling Chinese-made surveillance equipment to the US military, falsely claiming it was US-made


The scheme 'exposed the federal government and branches of the military to profound cybersecurity risks, such as hacks from foreign governments'


Seven current and former employees of Aventura were charged in relation to the purported plot just hours after federal agents raided their Long Island offices


Prosecutors say Jack Cabasso masterminded the plot, going to extreme lengths to conceal the multi-million dollar scheme with the help of Chinese businesses


Cabasso, his wife Frances , and two others, Jonathan Lasker and Christine Lazarus, were also accused of falsely claiming the company was run by Frances


Cabasso has a lengthy criminal record which includes convictions for wire fraud, grand larceny, mail fraud and conspiring to influence a juror
Posted by: Skidmark || 11/09/2019 00:00 || Comments || Link || E-Mail|| [244 views] Top|| File under:
Who's in the News
36
[untagged]
3
Antifa
3
Govt of Pakistan
3
Govt of Iran
3
Govt of Iraq
3
Sublime Porte
2
Islamic State
2
Hamas
2
Human Trafficking
2
Taliban
1
Commies
1
Thai Insurgency
1
Arab Spring
Bookmark
E-Mail Me
The Classics
The O Club
Rantburg Store
The Bloids
The Never-ending Story
Thugburg
Gulf War I
The Way We Were
Bio
Merry-Go-Blog
Hair Through the Ages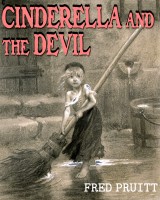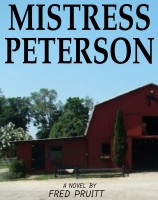 On Sale now!


A multi-volume chronology and reference guide set detailing three years of the Mexican Drug War between 2010 and 2012.

Rantburg.com and borderlandbeat.com correspondent and author Chris Covert presents his first non-fiction work detailing the drug and gang related violence in Mexico.

Chris gives us Mexican press dispatches of drug and gang war violence over three years, presented in a multi volume set intended to chronicle the death, violence and mayhem which has dominated Mexico for six years.
Click here for more information


Meet the Mods
In no particular order...


Steve White
Seafarious
Pappy
lotp
Scooter McGruder
john frum
tu3031
badanov
sherry
ryuge
GolfBravoUSMC
Bright Pebbles
trailing wife
Gloria
Fred
Besoeker
Glenmore
Frank G
3dc
Skidmark
Alaska Paul



Better than the average link...



Rantburg was assembled from recycled algorithms in the United States of America. No trees were destroyed in the production of this weblog. We did hurt some, though. Sorry.
34.205.93.2