-Lurid Crime Tales-
Homeless man hurls bucket of diarrhea at woman near Hollywood Walk of Fame
[NYPOST] A homeless man dumped a bucket of "hot" diarrhea on a Los Angeles woman near the Hollywood Walk of Fame ‐ an unprovoked attack that's left her with PTSD, she said this week.

Heidi Van Tassel said she was about to drive home from a Thai restaurant near the famed tourist area in April when the alleged assailant, Jere Blessings, dragged her out of her vehicle, news station NBC4 reported.

He pulled her into the middle of the street, where he dumped a bucket of feces over her head, she said.

"It was diarrhea. Hot liquid," Van Tassel told NBC4. "I was soaked, and it was coming off my eyelashes and into my eyes."

Referring to the amount of feces used in the attack, paramedics who treated her said that it "looked like the man was saving it up for a month," according to Van Tassel.

She said she was rushed to Hollywood Presbyterian Hospital, where she was tested for infectious diseases, NBC4 reported.

"It's so traumatic," Van Tassel told the news station. "The PTSD that I'm dealing with is beyond anything that I've ever felt. There needs to be some kind of help for the victims of these crimes."

Blessings ‐ who was described as a transient who suffers from mental illness ‐ was arrested on battery charges and tossed in the clink
Drop the rod and step away witcher hands up!
, the outlet reported.

He was sent by a judge to a residential facility for people with mental health issues, but was released in August, which concerns Van Tassel, according to the news station.

"What's the next thing he's going to do to somebody?" she said. "If he would've had a knife, for sure he would've stabbed me."
Posted by: Fred || 11/13/2019 00:00 || Comments || Link || E-Mail|| [477 views] Top|| File under:
-Land of the Free
Pizza Hut Employee Kills Armed Robber
[BearingArms] The parents of a dead armed robber are very angry over his death, and are demanding to know why his innocent victim was allowed to be armed.


MY son should be allowed to rob anyone at gunpoint without fear of being eliminated!


It's been a difficult week for parents Temia Hairston and Michael Grace Sr. Their son, Michael Grace Jr., was shot and killed during an attempted robbery early Sunday morning.


He was a good boy. He just got in with the wrong crowd.


Police said Grace Jr. and two other people tried to rob a Pizza Hut in the 3200 block of Freedom Drive. During the incident, an employee fired his own handgun and killed Grace Jr.
Continued on Page 49
Posted by: Deacon Blues || 11/13/2019 00:00 || Comments || Link || E-Mail|| [475 views] Top|| File under:
Supreme Court Guts the 2A
This decision furthers the gun grabbers' plans; rather than trying to confiscate guns, the grabbers plan to make them unavailable by suing makers out of business.


[Breitbart] The Supreme Court of the United States (SCOTUS) cleared the way Tuesday for Sandy Hook families' lawsuit against gun maker Remington to proceed.

SCOTUS did this by refusing to hear Remington's appeal of a March Connecticut Supreme Ruling that allowed the lawsuit to stand.

The Stamford Advocate reports 10 Sandy Hook families filed the suit despite the existence of the Protection of Lawful Commerce in Arms Act; "a federal law that shields the industry from most liability when its firearms are criminally misused."

On November 14, 2017, Breitbart News reported the AR-15 used in the Sandy Hook attack was stolen, as was the handgun the attacker used to take his own life when police reached the scene.
Posted by: Mercutio || 11/13/2019 00:00 || Comments || Link || E-Mail|| [436 views] Top|| File under:
Caribbean-Latin America
Morales Accepts Asylum In Mexico
[THEBAGHDADPOST] Former president of Bolivia Evo Morales is off to Mexico after accepting a political asylum offer.

One of Latin America's longest-serving leaders, Morales stepped down as president after three weeks of deadly protests in Bolivia. Protesters and opposition accused Morales of rigging the vote in Bolivia's October election. Morales, who was the country's first indigenous president and had served for nearly 14 years, has denied the accusations.

Morales has described the situation as a coup by Bolivia's military and opposition.

Despite initially saying he would stay in Bolivia, Morales announced his departure to Mexico on Monday.

He wrote on Twitter: "It hurts to leave the country for political reasons, but I will always be looking out. Soon I will return with more strength and energy."

Mexico's secretary of foreign affairs confirmed Monday night on Twitter that Morales had accepted the political asylum offer.

Bolivia's vice president and leaders of both chambers of congress have also resigned, making opposition

politician

Jeanine Añez next in line as interim president. She says she'll step into the role and call for new elections.


Posted by: Fred || 11/13/2019 00:00 || Comments || Link || E-Mail|| [222 views] Top|| File under: Commies
China-Japan-Koreas
Police Besiege Hong Kong Campus in Nighttime Clashes With Student Protesters
[Epoch Times] A Hong Kong university turned into a battleground on the evening of Nov. 12 as riot police fired water cannon, tear gas, and rubber bullets amid intense standoffs with protesters.

At nightfall, police approached the Chinese University of Hong Kong (CUHK) in the New Territories area, firing volleys of tear gas at students who built makeshift barricades to prevent officers from entering. Students threw bricks and petrol bombs at the police in response.

A Hong Kong university turned into a battleground on the evening of Nov. 12 as riot police fired water cannon, tear gas, and rubber bullets amid intense standoffs with protesters.

At nightfall, police approached the Chinese University of Hong Kong (CUHK) in the New Territories area, firing volleys of tear gas at students who built makeshift barricades to prevent officers from entering. Students threw bricks and petrol bombs at the police in response.

Violent Clashes

Earlier in the day, riot police charged into the Sha Tin campus of CUHK and made multiple arrests. Tear gas billowed across the university's sports ground as protesters fled advancing police. Police also fired tear gas inside City University in the Kowloon Tong area.

Protesters had blocked roads near the two schools on the morning of Nov. 12 amid calls for a citywide strike, in widespread anger over the death of a 22-year-old protester, Alex Chow Tsz-lok.

Chow, a computer engineering student, died on Nov. 8 after falling from a parking garage following clashes with police in the neighborhood of Tseung Kwan O.
Posted by: Besoeker || 11/13/2019 09:44 || Comments || Link || E-Mail|| [176 views] Top|| File under:
Cyber
Facebook looks at you with i-phone camera when you scroll.
[TNW] iPhone owners, beware. It appears Facebook might be actively using your camera without your knowledge while you're scrolling your feed.

The issue has come to light after a user going by the name Joshua Maddux took to Twitter to report the unusual behavior, which occurs in the Facebook app for iOS. In footage he shared, you can see his camera actively working in the background as he scrolls through his feed.

The problem becomes evident due to a bug that shows the camera feed in a tiny sliver on the left side of your screen, when you open a photo in the app and swipe down. TNW has since been able to independently reproduce the issue.

Here's what this looks like:


Maddux adds he found the same issue on five iPhone devices running iOS 13.2.2, but was unable to reproduce it on iOS 12. "I will note that iPhones running iOS 12 don't show the camera (not to say that it's not being used)," he said.

The findings are consistent with our own attempts. While iPhones running iOS 13.2.2 indeed show the camera actively working in the background, the issue doesn't appear to affect iOS 13.1.3. We further noticed the issue only occurs if you have given the Facebook app access to your camera. If not, it appears the Facebook app tries to access it, but iOS blocks the attempt.

It remains unclear if this is expected behavior or simply a bug in the software for iOS (we all know what Facebook will say; spoiler: "Muh, duh, guh, it's a bug. We sorry."). For what it's worth, we've been unable to reproduce the issue on Android (version 10, used on Google Pixel 4).

Whatever the reason for it, though, this behavior is particularly concerning — especially considering Facebook's atrocious track record when it comes to user privacy (remember Cambrdige Analytica?).

By now, everyone should be well aware that any iOS app that has been granted access to your camera can secretly record you. Back in 2017, researcher Felix Krause spoke to TNW about the same issue.

At the time, the researcher noted one way to deal with this privacy concern is to revoke camera access (though that arguably doesn't make for a smooth software experience). Another thing he suggested is covering up your camera — like former FBI director James Comey and Facebook's own emperor Mark Zuckerberg do. Learn from the pros I guess.

Posted by: 3dc || 11/13/2019 00:00 || Comments || Link || E-Mail|| [212 views] Top|| File under:
Europe
Catalan parliament defies Spanish court with motion on self-determination
[DAWN] Catalonia's regional parliament approved on Tuesday a non-binding motion expressing the will to exercise self-determination, defying a warning from Spain's Constitutional Court.

The motion calls for political action but has no legal effect, a parliament spokesperson told

Rooters

. Catalan pro-independence parties hold a majority in the chamber.

The Spanish court has warned that Catalan

politician

s would face legal consequences if they pushed forward with the motion, which said the parliament expressed the "will to exercise in a concrete way the right of self-determination and to respect the will of the Catalan people."
Posted by: Fred || 11/13/2019 00:00 || Comments || Link || E-Mail|| [140 views] Top|| File under:
Home Front: Politix
Baby Trump Balloon-Slasher Says He's Never Seen Liberals 'Mad About Chopping Up A Baby'
h/t Instapundit


Hoyt Deau Hutchinson, the man who allegedly stabbed the Baby Trump balloon Saturday in Tuscaloosa, reportedly defended his actions during a Monday morning call to a radio show.

The incident occurred as protesters gathered outside the Alabama/LSU football game because President Donald Trump was in attendance ‐ and according to reporting from AL.com, Hutchinson told host Rick Burgess of the "Rick & Bubba Show" that the protest was what got under his skin.

Hutchinson described the scene, saying, "I got so fired up when I rolled by the balloon and I rolled down the window and I said something to them and I figured they saw me. I figured only way I was going to get close enough to that balloon was to blend in. (I) went and bought me an Alabama shirt and walked up like I was walking to the game and like I was going to take a picture with (the Trump balloon). I was so fired up. I was shaking I was so mad."

After he slashed a hole in the balloon, Hutchinson was arrested and charged with felony first degree criminal mischief ‐ he claimed to have yelled out "Trump 2020" while police were taking him away. (RELATED: Police Arrest Man For Allegedly Slashing 'Baby Trump' Balloon At Alabama-LSU Football Game)

Hutchinson explained to Burgess that he was just tired of people not taking a stand, prompting the host to ask, "This was your turning of the temple tables?"

"Yes. It comes a point when you gotta take a stand," Hutchinson replied. "We don't have two parties anymore. We have good vs. evil. When you got one party that says it's OK to kill babies and by the way, this is the first time I'm ever seen a liberal get mad about chopping up a baby."

Hutchinson was reportedly released on $2,500 bond.
Posted by: g(r)omgoru || 11/13/2019 02:11 || Comments || Link || E-Mail|| [484 views] Top|| File under:
India-Pakistan
Lethal infections claim four lives in Karachi
[DAWN] KARACHI: Four people, two belonging to Thar and Jamshoro, died of as many lethal diseases ‐ Congo-Crimean Haemorrhagic Fever, Naegleria fowleri, dengue and rabies ‐ in the city's public and private sector hospitals in the past two days, officials said on Monday.

A 27-year-old man, identified as Wakil Khan, a resident of New Bloody Karachi


...formerly the capital of Pakistain, now merely its most important port and financial center. It is among the largest cities in the world, with a population of 18 million, most of whom hate each other and many of whom are armed and dangerous...


, died at a private hospital on Monday because of the deadly Naegleria infection, generally known as brain-eating amoeba.

Wakil was brought in a critical condition to the hospital a day earlier with high-grade fever and profuse bleeding. He was tested positive for the deadly infection caused by a germ that enters the human body through the nasal cavity and attacks its victim's brain.

Officials in the Sindh health ministry said it was the 16th such death caused by Naegleria in the province this year.


Posted by: Fred || 11/13/2019 00:00 || Comments || Link || E-Mail|| [158 views] Top|| File under:
'PSP man' among five held for over 100 house robberies
[DAWN] KARACHI: Police on Monday claimed to have arrested five suspects, including their ringleader who is an activist of the Pak Sarzameen Party, for their alleged involvement in over 100 house robberies.

"The Gulshan-e-Iqbal police arrested five suspects ‐ Wasim alias Commando, Javed, Atiq, Amin and Sajid ‐ and recovered Rs2.7 million, gold worth Rs2.5m and other valuables from them," SSP East Azfar Mahesar told a

presser

.

He said that Wasim Commando was the ringleader of the gang of dacoits and he was also a "hitman".

"This gang of dacoits was involved in over 100 robberies in houses in Bahadurabad, Ferozeabad, Gulshan-e-Iqbal, Gulistan-e-Jauhar, Defence, Clifton, Gizri, Darakhshan, Taimuria, Nazimabad, North Nazimabad and other areas," he said.

They used to conduct the recce of the houses before committing robberies there.

During an initial investigation, they disclosed to have committed 20 houses robberies in district East alone.

RINGLEADER'S POLITICAL CONNECTIONS
The SSP said the ringleader, Wasim, was earlier associated with the Mohajir Qaumi Movement-Haqiqi but now he "had taken shelter in the PSP".

He said that he was allegedly involved in the killings of 10 persons, including a 12-year-old girl.

He said he told the police that he killed 10 persons on account of political rivalries and personal enmities.

"He had gone to prison several times but got released on bail," the SSP said.

He said that he had joined the political party recently to avoid arrest.


Posted by: Fred || 11/13/2019 00:00 || Comments || Link || E-Mail|| [195 views] Top|| File under: Govt of Pakistan
Rawalpindi police arrest man for raping minor boy for 4 days, filming the assault
[DAWN] Rawalpindi police have arrested a man suspected of sexually assaulting and filming a minor, City Police Officer (CPO) Faisal Rana said on Tuesday.

The suspect was previously convicted for sexually assaulting minors in

Britannia

, where he was working with an organization for protection of children, and was deported after he had served his prison sentence, the CCPO said. The official added that the suspect had also been tried for the same crime in

Italia

and was deported from there as well.

The man was arrested after a first information report (FIR) was lodged on the complaint of a 13-year-old boy's mother in the Rawat

cop shoppe

. The complainant alleged that the suspect forcefully took her son to a house in Bahria Town, Rawalpindi where he drugged and raped the victim for four days. The man filmed the minor as well and threatened to release the video if the victim reported the crime, the FIR said.

The FIR was lodged under Articles 367(A) (kidnapping or abducting in order to subject person to grievous hurt, slavery, etc.), 377 (unnatural offences), 337(J) (causing hurt by means of a poison) and 342 (punishment for wrongful confinement) of the Pakistain Penal Code.

Rana said that the man has confessed to raping 30 children in Pakistain and is also suspected of uploading videos of minors on the 'dark web'. Police will become a party in the cases, if parents avoid to do so due to social pressure, he added.

Saddar SP Rai Mazhar told DawnNewsTV that the suspect is a chartered accountant and an expert of the dark web. He was also providing consultancy to the Khyber-Pakhtunkhwa Civil Secretariat's planning department for which he received Rs300,000 per month compensation from the KP government, the SP added.

In the UK, the suspect was associated with an internationally acclaimed charity, the police officer said.

The suspect is a resident of Islamabad. According to SP Mazhar, the man's wife had left him nine years ago while his parents and siblings had also detached themselves from the suspect.


Posted by: Fred || 11/13/2019 00:00 || Comments || Link || E-Mail|| [120 views] Top|| File under:
Science & Technology
Fracking Causing Earthquakes - New Study
[Dallas News] By 2023, oil production from West Texas's Permian Basin is expected to double, surpassing the production of every OPEC nation except Saudi Arabia, according to at least one estimate. Since Texas earthquake rates first picked up in 2008, academic scientists, regulators and oil and gas companies have publicly agreed on one thing: fracking was not to blame. Instead, studies tied the quakes to the disposal of wastewater from oil and gas production.


However -



Now, a new study suggests for the first time that some Texas earthquakes ‐ specifically, those in West Texas ‐ may indeed be connected to hydraulic fracturing. "However, it's not the only cause," said a research scientist at the University of Texas at Austin's Bureau of Economic Geology.


UT-Austin, in the heart of the blue island in central Texas.


Earthquake rates near Pecos, a city of 10,000, soared from about two per year in 2008 to more than 1,400 in 2017, according to another new study led by researchers at the University of Texas Institute for Geophysics. The vast majority have been too small to feel, and several residents reached by phone in the Pecos area said they had never felt one.

While the earthquakes in West Texas have been small ‐ the largest near Pecos registered 3.7-magnitude, just intense enough to feel, but not strong enough to cause damage ‐ they could grow larger as production accelerates, researchers said. To reduce the risk of larger earthquakes, operators should "be mindful of their rates of injection," said a seismologist at Ohio's Miami University who studies human-induced quakes.


All things in moderation, as they say.


To help reduce the risk of earthquake damage, some companies have deployed their own seismic stations and implemented monitoring systems that quickly alert operators when small quakes take place.


Top Men In Their Field


Scientists say they believe that fracking poses less of an earthquake hazard than wastewater injection. The largest earthquake tied to fracking in the United States has been in the 3-to-4 magnitude range, said Brudzinski, while the largest earthquake tied to wastewater disposal was a 5.8-magnitude quake that struck Pawnee, Okla., in 2016, causing significant damage to buildings.

Residents in the Pecos area reached by phone and Twitter on Thursday said they were not troubled by the quakes. A former middle school teacher from Pecos said he was initially concerned by the quakes but felt better once scientists came and set up monitoring stations. "Most people felt at ease after the researchers came in," he wrote in a Twitter direct message. "Over time, economic development continued and the town is getting so much better that it's not that big of a concern."


Except to Progressives.
Posted by: Bobby || 11/13/2019 00:00 || Comments || Link || E-Mail|| [239 views] Top|| File under:
Southeast Asia
Australian gets 4 months in jail over drunken Bali rampage
[Al Jazeera] An Australian tourist who fly-kicked a motorcyclist and assaulted a man in his own home during a drunken rampage in Indonesia was nabbed
Please don't kill me!
for four months on Tuesday.

The ruling comes after Nicholas Carr's antics were caught in a viral video that saw him carry out a campaign of destruction in Seminyak, a popular tourist area on the Indonesian holiday island.

"The defendant Nicholas Carr is found guilty and is sentenced to four months" in jail, presiding judge Soebandi, who goes by one name, told the Denpasar District Court.

A lawyer for Carr, charged with assault and property damage, said the 26-year-old would not appeal the ruling.

He is expected to be released next month because of time already served.

In August, Carr ran barefoot on to a street and shouted expletives before the apprentice builder slammed into the bonnet of a moving car and then fly-kicked an unsuspecting

cycle of violence

rider.

The biker, who was thrown from the moving scooter, sustained minor injuries. Later, the pair embraced during a court hearing as Carr apologised to the victim.

Carr also shattered a convenience store's glass door before stealing a

cycle of violence

.

Later, he broke into a house where he assaulted the sleeping homeowner, leaving him with injuries.

He was eventually caught by locals and police and taken to a hospital.

BEHAVING BADLY IN BALI
Images circulated on social media showed Carr bloodied and bruised and trussed with hosepipe and rope.

Shortly after his arrest, Carr apologised and admitted drinking more than 10 small bottles of vodka as well as other alcohol.

After a string of embarrassing incidents by tourists, Bali officials recently warned that boorish visitors may be kicked off the island, which attracts millions annually to its palm-fringed beaches, colourful nightlife, and ancient temples.


Posted by: Fred || 11/13/2019 00:00 || Comments || Link || E-Mail|| [155 views] Top|| File under:
Who's in the News
41
[untagged]
5
Govt of Iraq
4
Arab Spring
3
Islamic State
2
Islamic Jihad (Palestian)
2
Govt of Iran
2
Hezbollah
2
Lashkar e-Taiba
2
Sublime Porte
2
Taliban
1
Commies
1
Jamaat-e-Ulema Islami
1
Jamaat-ul-Mujahideen Bangladesh (IS)
1
TTP
1
Moslem Colonists
1
Govt of Pakistan
1
Govt of Saudi Arabia
1
Narcos
1
Govt of Iran Proxies
Bookmark
E-Mail Me
The Classics
The O Club
Rantburg Store
The Bloids
The Never-ending Story
Thugburg
Gulf War I
The Way We Were
Bio
Merry-Go-Blog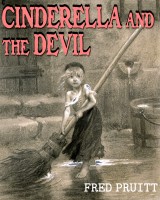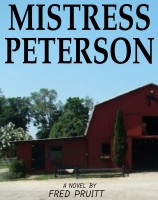 On Sale now!


A multi-volume chronology and reference guide set detailing three years of the Mexican Drug War between 2010 and 2012.

Rantburg.com and borderlandbeat.com correspondent and author Chris Covert presents his first non-fiction work detailing the drug and gang related violence in Mexico.

Chris gives us Mexican press dispatches of drug and gang war violence over three years, presented in a multi volume set intended to chronicle the death, violence and mayhem which has dominated Mexico for six years.
Click here for more information


Meet the Mods
In no particular order...


Steve White
Seafarious
Pappy
lotp
Scooter McGruder
john frum
tu3031
badanov
sherry
ryuge
GolfBravoUSMC
Bright Pebbles
trailing wife
Gloria
Fred
Besoeker
Glenmore
Frank G
3dc
Skidmark
Alaska Paul



Better than the average link...



Rantburg was assembled from recycled algorithms in the United States of America. No trees were destroyed in the production of this weblog. We did hurt some, though. Sorry.
3.230.1.126