-Lurid Crime Tales-
Peter Nygard: FBI raids fashion mogul HQ in sex trafficking probe
[BBC] US agents have raided fashion executive Peter Nygard's Manhattan offices as part of a sex-trafficking investigation.

The FBI and New York police executed a search warrant on Tuesday, a spokesman for the US Attorney's Office said.

The raid comes as Mr Nygard, 77, is facing a sexual assault and trafficking lawsuit, filed by 10 women and girls earlier this month.

He has denied allegations of wrongdoing.

The Finnish-Canadian multimillionaire, who has been linked to Prince Andrew, has been the subject of an investigation by the child exploitation FBI task force and New York police for the last five months.

He was reportedly the subject of a previous FBI investigation for sex trafficking in 2015 and 2017.

A spokesman for Mr Nygard said the fashion executive, who owns Nygard International brands, "welcomes the federal investigation and expects his name to be cleared. He has not been charged, is not in custody and is cooperating with the investigation."

Mr Nygard is estimated to be worth upwards of $700m (£538m). Brands owned by his company include Bianca Nygard, Tan Jay, ALIA and SLIMS.

Related: Mail - Pictured: Prince Andrew's on Bahamas visit to SECOND tycoon facing child sex claims - Duke and family stayed with Peter Nygard who is accused of raping teenagers and plying them with wine and drugs
Posted by: Besoeker || 02/26/2020 07:06 || Comments || Link || E-Mail|| [167 views] Top|| File under:
Wealthy Parent tuition scam nets Michelle Janavs 21 month prison term
[Reuters] Federal prosecutors in Boston had sought a 21-month prison term for Michelle Janavs, 49, after she admitted she was among the wealthy parents who took part in the largest college admissions scam ever uncovered in the United States.

But while U.S. District Judge Nathaniel Gorton imposed a lower sentence than prosecutors wanted, her rejected Janavs' request for probation, saying she deserved prison for "deliberately corrupting the college admissions system."

Gorton also ordered Janavs to pay a $250,000 fine. In court, Janavs said she was "so very sorry that I tried to create an unfair advantage for my children."

Janavs is among 53 people charged with participating in a scheme in which parents conspired with a California college admissions consultant to use bribery and other forms of fraud to secure the admission of their children to top schools.

William "Rick" Singer, the consultant, pleaded guilty in March 2019 to charges he facilitated cheating on college entrance exams and helped bribe university sports coaches to present his clients' children as fake athletic recruits.

The 36 parents charged since March 2019 include "Desperate Housewives" actress Felicity Huffman, who was sentenced in September to 14 days in prison, and "Full House" star Lori Loughlin, who is fighting the charges.

Janavs is a former executive at Chef America Inc, a closely-held food manufacturer her father co-founded that created the microwave snack line Hot Pockets before being sold to Nestle SA for $2.6 billion in 2002.
Posted by: Besoeker || 02/26/2020 03:23 || Comments || Link || E-Mail|| [166 views] Top|| File under:
'I hate white people': Woman charged with bias crime in Portland bus stop attack
[OREGONLIVE] A woman faces hate crime charges after authorities say she pummeled a mother in front of her young daughter at a North Portland bus stop.

Nimo Jire Kalinle, 42, had just exited a No. 4 bus at North Fremont Street and Gantenbein Avenue on Jan. 19 when she started slugging Janae Jordan in the face repeatedly, court records allege.

During the attack, Jordan, who was with her husband and child, asked why the woman was targeting her.

"It's because you're white and I hate white people," Kalinle, who is black, told Jordan, a probable cause affidavit alleges.

Kalinle was arrested and later indicted on multiple criminal counts, including a first-degree bias crime, fourth-degree assault and interfering with public transportation, court documents show.

She did not show up for a Feb. 5 arraignment, and authorities issued a bench warrant, according to court records.

Police on Sunday arrested Kalinle on suspicion of criminal mischief and disorderly conduct in a separate incident and booked her into the Multnomah County jail.
Posted by: Fred || 02/26/2020 00:00 || Comments || Link || E-Mail|| [273 views] Top|| File under:
'Worse before it gets better': US troops hunker down as coronavirus spreads in Europe
[Washington Examiner] China's coronavirus outbreak is spreading through Europe, posing a challenge to European Union health officials and the thousands of U.S. troops deployed on the continent.

"The coronavirus has reached Europe for the first time in a situation where we don't understand every chain of infection and they can't be connected directly to China," German Health Minister Jens Spahn said Tuesday. "This means we have a new situation to deal with. I have said it could get worse before it gets better, and this assessment still stands."

That sober outlook comes as health officials have concluded that the coronavirus is likely to spread in the United States, where "disruption to everyday life might be severe." U.S. troops at a base in Italy are living under restrictions, as Army officials have closed on-base schools and other facilities in response to a spike in coronavirus cases in two Italian regions.

"Those facilities remain closed, and the travel to the two states are still prohibited in Italy," Air Force Gen. Tod Wolters, the NATO supreme allied commander and commander of European Command, told the Senate Armed Services Committee earlier Tuesday.

There are more than 6,000 members of the U.S. military at the base in Vicenza, roughly 70% of whom are accompanied by spouses and children, "and over 35,000 U.S. military members in Italy," Wolters said.

"And they're all mostly just sitting at home right now trying to avoid the coronavirus?" Sen. Tom Cotton, an Arkansas Republican, asked Wolters during the hearing.

"Not mostly, but there's a fair amount, yes, sir," the general replied.

Italian authorities have confirmed 212 coronavirus cases in Lombardy, 11 of which proved fatal, and another 110 cases elsewhere in the country.

"I cannot say that I am not worried. I don't want anyone to think that we are underestimating this emergency," Italian Prime Minister Giuseppe Conte said Tuesday, "but I can say that, with the measures we have enforced, I am faithful that we will have a containment effect in the coming days."

The virus has spread from Italy to Austria, Croatia, and Spain, according to authorities from the respective governments, and multiple cases have been detected in Germany, which is home to the European Command headquarters in Stuttgart, raising the possibility that the restrictions in Vicenza may soon be adopted in the country.

"We're anticipating an increase in the number of cases reported in Germany," Wolters said, "and we're prepared to execute."



Related: Washington Examiner - US soldier stationed in South Korea tests positive for coronavirus
Posted by: Besoeker || 02/26/2020 02:12 || Comments || Link || E-Mail|| [229 views] Top|| File under:
Chinese regions lower emergency response level as virus threat recedes
[Jpost] The northwestern Chinese regions of Inner Mongolia and Xinjiang and the southwestern province of Sichuan have downgraded their emergency response level after assessing that health risks from the coronavirus outbreak have receded, state media reported.

China has a four-tier response system for public health emergencies that determines what measures a region will implement, with level I the most serious.

Sichuan announced it would adjust its measures from level I to level II, while Inner Mongolia will change from level I to level III, state news agency Xinhua said on Wednesday.

Sichuan said every locality will be required to return to work and develop targeted prevention and control programs for areas still deemed "high-risk."

The region of Xinjiang, home to China's Moslem Uighur population, also reduced its emergency response level from I to II after reporting no new cases for seven consecutive days, the official local news portal Tianshan.com said on Wednesday.

The provinces of Gansu, Yunnan, Guangdong, Shanxi, Guizhou and Anhui have also cut their emergency response levels in the last few days.

Some regions, including Fujian in the southeast, are also starting to dismantle emergency roadblocks designed to screen incoming vehicles and curb the contagion.

Posted by: trailing wife || 02/26/2020 00:02 || Comments || Link || E-Mail|| [193 views] Top|| File under: Commies
Twenty people quarantined inside a hotel in #Najaf over doubts of being infected with #coronavirus
[PUBLISH.TWITTER]

Coronavirus: KRG restricts free movement, closes schools after Kirkuk outbreak

[Rudaw] Free movement between Iraq and the Kurdistan Region and between provinces will now face restrictions, the Kurdistan Regional Government (KRG) announced Tuesday afternoon, following an outbreak of coronavirus in Kirkuk. Educational institutions have also been ordered to close.

Four cases of the coronavirus, also known as Covid-19, were confirmed in the disputed province of Kirkuk, Iraq's health ministry said earlier on Tuesday. Officials said the four individuals, Iraqi nationals of the same family, had recently returned from neighbouring Iran, where at least 95 people have contracted the virus and 15 have died, according to Iranian health officials.

Fuel panic sweeps Kurdistan Region as coronavirus shuts Iran border

[Rudaw] Rumors of fuel shortages caused traffic chaos across the Kurdistan Region on Monday night as motorists queued for hours outside petrol stations. Authorities insist fuel supplies have not been impacted by the closure of the Kurdistan Region's border crossings with Iran – a measure taken to prevent the spread of coronavirus.

Posted by: Fred || 02/26/2020 00:00 || Comments || Link || E-Mail|| [56 views] Top|| File under:
Iranian deputy health minister, lawmaker test positive for coronavirus as death toll climbs to 16
[DAWN] Iran's Deputy Health Minister Iraj Harirchi and a member of parliament tested positive for the coronavirus as the

corpse count

inside the country rose to 16 on Tuesday as Iranians worry that authorities could be underestimating the scale of outbreak.

Iran
...a theocratic Shiite state divided among the Medes, the Persians, and the (Arab) Elamites. Formerly a fairly civilized nation ruled by a Shah, it became a victim of Islamic revolution in 1979. The nation is today noted for spontaneously taking over other countries' embassies, maintaining whorehouses run by clergymen, involvement in international drug trafficking, and financing sock puppet militias to extend the regime's influence. The word Iran is a cognate form of Aryan, the abbreviation IRGC is a cognate form of Stürmabteilung (or SA), the term Supreme Guide is a cognate form of either Shah or Führer or maybe both, and they hate Jews Zionists Jews. Their economy is based on the production of oil and vitriol...
has the highest number of coronavirus deaths outside China, where the virus emerged in December and more than 2,600 have died.

"My corona test is positive [...] I don't have a lot of hope of continuing life in this world," Mahmoud Sadeghi, the parliamentarian from Tehran, wrote on Twitter.

Also among the infected was the deputy health minister, who posted a video online announcing his infection which was shown on state media.

"Among those who had been suspected of the virus, 35 (new cases) have been confirmed and two died of the coronavirus infection," said Health Ministry

front man

Kianush Jahanpur. He said 95 people had been infected across Iran.

Jahanpur put the

corpse count

at 15, but the state news agency later said one person infected by the virus had died in the city of Saveh. Some unconfirmed reports gave a higher

corpse count

.

Medics: #Iran will soon contain spread of #coronavirus, many patients recovering, you betcha
[PUBLISH.TWITTER]

Bahrain reports 6 new cases of coronavirus coming from Iran

Oman identifies two more cases of new coronavirus


Posted by: Fred || 02/26/2020 00:00 || Comments || Link || E-Mail|| [59 views] Top|| File under: Govt of Iran
Afghanistan
Three Suspected Cases of Coronavirus Reported in Farah, Ghor, seven more suspected in Herat
[ToloNews] Local health officials on Tuesday reported three more suspected cases of coronavirus in Afghanistan, one in the north-western province of Ghor and two in the western province of Farah.

Two men suspected to have coronavirus infection were quarantined at a health facility in Farah, a local health official, Abdul Jabar Shayiq, said, adding that "the men newly arrived in the province from Iran."

Juma Gul Yaqubi, head of Ghor Public Health Directorate, a 35-year-old man who recently arrived in the province from Iran

...a theocratic Shiite state divided among the Medes, the Persians, and the (Arab) Elamites. Formerly a fairly civilized nation ruled by a Shah, it became a victim of Islamic revolution in 1979. The nation is today noted for spontaneously taking over other countries' embassies, maintaining whorehouses run by clergymen, involvement in international drug trafficking, and financing sock puppet militias to extend the regime's influence. The word Iran is a cognate form of Aryan, the abbreviation IRGC is a cognate form of Stürmabteilung (or SA), the term Supreme Guide is a cognate form of either Shah or Führer or maybe both, and they hate Jews Zionists Jews. Their economy is based on the production of oil and vitriol...
has been registered as a suspected case.

The public health minister Ferozuddin Feroz on Tuesday said seven suspected cases of coronavirus were reported in the western province of Herat


...a venerable old Persian-speaking city in western Afghanistan, populated mostly by Tadjiks, which is why it's not as blood-soaked as areas controlled by Pashtuns...


which shares borders with Iran.
Posted by: trailing wife || 02/26/2020 00:00 || Comments || Link || E-Mail|| [63 views] Top|| File under:
Britain
U.K. Home Office Covers Up Huddersfield Child Rapists
England's bureaucrats invented the resisting Deep State, while the s3x jihad proceeds apace.
[Free Market] After it was found that nearly 19,000 suspected victims of child sex exploitation transpired in just one year, survivors blamed the government for making "empty promises" on ending, or even addressing, the epidemic.

In 2018, Javid claimed there would be "no no-go areas of inquiry" in regards to the rampant sex grooming of children in England.


Yes, but Javid has been let go, while the bureaucrats who spent their careers ignoring this kind of things remain.

After Javid's statement, no further statements on the review have been made. According to The Independent, the outlet was told that the work had been finished but it would only be used for internal policy-making and would not be released publicly.

Even after a freedom of information request inquiring on the research and reports, the British Home Office said they held the information but it would not be released.

In a statement, the Home Office claimed:

"Disclosure would risk pre-empting decisions still to be made by ministers. In addition, the information could be misleading if made public and used out of context. We recognize that this topic in general and any insight and learning are matters of strong public interest, although it does not necessarily follow that it is in the public interest to disclose any specific information relating to it.

The Home Office has explained that it will soon publish a national strategy that will create a "whole system response to all forms of child sexual abuse".

However, until the new system is made and utilized as promised, it seems that the U.K. Home Office is content on allowing the sexual abuse and grooming of children to continue unabashed.

Seeing as how the epidemic of different sex grooming gangs around the United Kingdom has been reported since 2018, it seems that the matter is not a pressing issue to British authorities. As sad as this is, it is likely a trend that will only continue, as the U.K. continues to allow itself to aid and abet criminal behavior among its refugee population.
Posted by: Besoeker || 02/26/2020 06:06 || Comments || Link || E-Mail|| [157 views] Top|| File under: Moslem Colonists
China-Japan-Koreas
South Korean church linked to coronavirus outbreak has branch in Wuhan
[NYP] The secretive South Korean church linked to the coronavirus outbreak in the country has a branch in the Chinese city of Wuhan, the epidemic's center, according to a report.

Followers of the Shincheonji Church of Jesus gathered at the Wuhan church despite becoming aware of a potential health threat, the South China Morning Post reported.

"Rumours about a virus began to circulate in November but no one took them seriously," one member, who wasn't identified, told the outlet.

It's unclear whether there was any interaction between the Wuhan followers and those at the Daegu congregation in South Korea, where hundreds of members have fallen ill with the virus.

Around half of South Korea's 977 cases were traced to the church, which was shut down in an effort to stop the spread of the virus.

The Shincheonji Church, which mainstream South Korean congregations consider a cult, centers around the personality of its chairman, Lee Man-hee, who followers believe is immortal, the BBC reported.

Members sit on the floor tightly together during services, which one official said could have fueled the spread of the virus.

"There is a possibility that the characteristics of many people sitting close together in a very confined space and holding service for more than an hour [would have led to] a few who were exposed infecting many other infectees," Jung Eun-kyeong, director of the South Korean Centre for Disease Control, said, according to the BBC.

South Korea's death toll from the virus climbed Tuesday to 10, while there were more than 213 new confirmed cases.
Posted by: Besoeker || 02/26/2020 06:18 || Comments || Link || E-Mail|| [105 views] Top|| File under:
Economy
In first public results, Branson's Virgin Galactic posts $73 million quarterly loss
SEATTLE (Reuters) - Billionaire Richard Branson's space tourism company, Virgin Galactic Holdings Inc (SPCE.N), said on Tuesday its fourth-quarter net loss widened to $73 million from a year-ago loss of $46 million as it reported its first results as a publicly traded company.

The quarterly results, which include one-time transaction and other related costs, come as the company is aiming for a first commercial flight later this year with Branson on board.

"It will be a transformative moment for the company," Chief Executive George Whitesides told analysts on a conference call, adding that revenue and cash flow will ramp up in 2021.

Shares of Virgin Galactic were volatile in after-hours trading and were last down 6.4%. Shares had rallied in recent days, driven by investor interest in the first space tourism company to hit public markets.

Virgin Galactic competes with billionaire-backed ventures such as Blue Origin, founded by Amazon.com Inc (AMZN.O) CEO Jeff Bezos, to be the first to offer suborbital flights to fare-paying thrill seekers, presaging a new era of civilian space travel that could kick off as soon as this year.
Posted by: Besoeker || 02/26/2020 03:18 || Comments || Link || E-Mail|| [133 views] Top|| File under:
Europe
EU Officials Refuse to Implement Border Controls to Stop Coronavirus
[Summit] Even as the coronavirus begins to spread around the continent, EU officials have steadfastly refuse to implement border controls, insisting that the sanctity of open borders is more important.

The number of confirmed cases in Italy has soared from 3 to 322 in the space of just five days, with 10 deaths, but authorities insist that the Schengen Area, which abolishes passport checks and border controls between 26 European states, must not be compromised.

Despite 50,000 citizens in Lombardy and Veneto being under internal lockdown, no such measures have been proposed for national borders.

Italian prime minister Giuseppe Conte has refused to implement border controls, claiming it wouldn't help stop the containment of the virus. This prompted former interior minister Matteo Salvini to demand Conte's resignation "if he isn't able to defend Italy and Italians."

"We agreed to keep borders open, closing borders would be a disproportionate and ineffective measure at this time," Health Minister Roberto Speranza also told reporters in Rome on Tuesday.

As RT highlights, borders will remain open despite Italy now being a major source of coronavirus spreading into neighboring European countries.
Posted by: Besoeker || 02/26/2020 06:29 || Comments || Link || E-Mail|| [177 views] Top|| File under:
Because They Are Geniuses: Sweden Govt sez Coronavirus 'Low Risk' Will Not Screen Air Travelers
[Breitbart] The Swedish government has announced that it will be contributing cash to a WHO fund to tackle the coronavirus but will not be monitoring or screening incoming airline passengers for the virus.

The government will be contributing 40 million Swedish krona (£3,182,080/$4,110,472) to the World Health Organisation's crisis fund, which is designed to allow the international agency to act against the spread of the coronavirus.

Sweden has also classified the coronavirus as a "dangerous and socially hazardous disease," which allows the government to enact certain control measures to combat the spread of the virus.

However, the Public Health Authority has so far determined that the threat to Sweden from the virus is very low and stated that it did not consider it necessary to screen airports and airline passengers for the virus at present time.

While Sweden has chosen not to screen for cases of the virus, Hungary announced Monday that it would be screening flights from Northern Italy using heat cameras to detect any travellers with higher than normal body temperatures.
Posted by: Woodrow || 02/26/2020 00:00 || Comments || Link || E-Mail|| [143 views] Top|| File under:
India-Pakistan
Mosque set on fire during Delhi's worst violence in decades
[Aljazeera] The death toll in Delhi's worst religious violence in decades has risen to 20 as Indian police have been accused of looking the other way while Muslims and their properties were targeted.

A mosque was set on fire in the Indian capital on Tuesday by Hindu mobs, as several Muslim-populated areas in the city were attacked during three days of violence, which were triggered after attacks on sit-ins against a new citizenship law.

Indian website The Wire reported that a mob shouting "Jai Shri Ram", translated to "hail Lord Ram", paraded around the burning mosque in the Ashok Nagar area of the capital.

Video footage shared on social media showed a mob climbing to the top of the mosque's minaret where they attempted to plant a saffron flag.

Local media reported that shops in the area were also being targeted by the mob.

Police imposed a restriction on large gatherings in northeast Delhi as reports emerged of stone-pelting and more structures being set ablaze.
Posted by: Besoeker || 02/26/2020 02:47 || Comments || Link || E-Mail|| [156 views] Top|| File under:
Science & Technology
Human testing of coronavirus treatment begins, vaccine prep progresses
[JPost] - The National Institutes of Health (NIH) in Bethesda, Maryland, is beginning tests of an antiviral drug on a passenger from the Diamond Princess cruise ship and preparing a new coronavirus vaccine for human testing, according to Time magazine.

The antiviral drug remdesivir, developed for Ebola, is being tested on a patient who was brought to the US from the cruise ship after being infected with the virus. Others diagnosed with COVID-19, the disease caused by the virus, will also take part in the study. Remdesivir showed encouraging results among animals infected with two related coronaviruses ‐ those causing severe acute respiratory syndrome (SARS) and Middle East respiratory syndrome (MERS), according to Time.

...Moderna Therapeutics, a biotech company in Cambridge, Massachusetts, has shipped the first batches of its COVID-19 vaccine to the National Institute of Allergy and Infectious Diseases (NIAID) at the NIH, which will prepare the vaccine for human testing as early as April, according to Time.
Posted by: g(r)omgoru || 02/26/2020 06:49 || Comments || Link || E-Mail|| [260 views] Top|| File under:
Army engineers more lethal and more explosive fragmenting missiles, artillery
[FoxNews] The Army Research Laboratory is now engineering new rocket, missile and artillery rounds able to destroy groups of mobile enemy fighters, incinerate armored vehicles and eliminate structures with a single munition -- all at much longer ranges than currently deployed weapons can fire.

Experts are currently immersed in cutting edge research, using 3D printing, to develop new metal alloys, weapons casings and design geometries to increase range and lethality for the Army's emerging Long Range Precision Fires (LRPF) program.
Posted by: Skidmark || 02/26/2020 00:00 || Comments || Link || E-Mail|| [167 views] Top|| File under:
Syria-Lebanon-Iran
Iranian Deputy Health Minister Who Said They Had Coronavirus Under Control, Tests Positive for It, Had Been Briefing Ministers, Journos
[Red State] - Coronavirus isn't moving as one might historically think, one country rippling out to neighboring countries.

But given the ability to travel everywhere and the potentially long incubation period before people would necessarily know they have it, that's a recipe for disaster.

We're seeing an example of that now in Iran, where it appears to have developed in a concentrated outbreak and they can't trace it back directly back to China.

Iranian Deputy Health Minister Iraj Harirchi, the head of country's counter-coronavirus task force, has been briefing ministers and journalists on efforts to fight the virus. He had suggested that they had it under control, according to Forbes.

But he just tested positive for it, and is now quarantining himself.


Now tell me one of the ministers was a minister for peaceful nuclear development who went and briefed Iranian nuke scientists, and my day will be complete.
Posted by: g(r)omgoru || 02/26/2020 06:42 || Comments || Link || E-Mail|| [136 views] Top|| File under:
Who's in the News
44
[untagged]
4
Govt of Syria
4
Moslem Colonists
3
Sublime Porte
2
Govt of Iran
2
Govt of Iraq
2
Boko Haram (ISIS)
1
Houthis
1
Islamic Jihad (Palestian)
1
Islamic State
1
Taliban
1
Narcos
1
Arab Spring
1
Commies
1
Govt of Iran Proxies
1
al-Shabaab (AQ)
Bookmark
E-Mail Me
The Classics
The O Club
Rantburg Store
The Bloids
The Never-ending Story
Thugburg
Gulf War I
The Way We Were
Bio
Merry-Go-Blog
Hair Through the Ages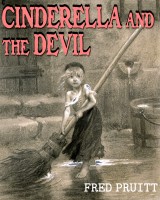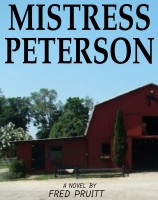 On Sale now!


A multi-volume chronology and reference guide set detailing three years of the Mexican Drug War between 2010 and 2012.

Rantburg.com and borderlandbeat.com correspondent and author Chris Covert presents his first non-fiction work detailing the drug and gang related violence in Mexico.

Chris gives us Mexican press dispatches of drug and gang war violence over three years, presented in a multi volume set intended to chronicle the death, violence and mayhem which has dominated Mexico for six years.
Click here for more information


Meet the Mods
In no particular order...


Steve White
Seafarious
Pappy
lotp
Scooter McGruder
john frum
tu3031
badanov
sherry
ryuge
GolfBravoUSMC
Bright Pebbles
trailing wife
Gloria
Fred
Besoeker
Glenmore
Frank G
3dc
Skidmark
Alaska Paul



Better than the average link...



Rantburg was assembled from recycled algorithms in the United States of America. No trees were destroyed in the production of this weblog. We did hurt some, though. Sorry.
3.230.154.129