-Lurid Crime Tales-
Trump Assassination Foiled, Deep State in Panic Mode!
[RealRawNews] On Tuesday morning at approximately 3:00 am, a sniper's bullet struck a panoramic casement window on the east wall of Trump's bedroom at his Mar-a-Lago estate. The round might have slain Trump had he not recently replaced tempered glass with Blast Structures International's bullet resistant glass, which, according to the company's website, can stop anything less powerful than a .50 round.

A confidential source within Trump's inner circle told Real Raw News that Trump was asleep in bed, and, a light sleeper, was awakened by the "sharp crack" of the bullet striking glass. The round did not penetrate the glass, but caused a material-science dissipation fracture, or spiderweb pattern.

The strike, our source said, triggered a silent alarm that instantly notified the Palm Beach Police Dept. and Trump's Secret Service Detail, which sleeps in a guest house ten yards from the main building. Agents whisked Trump to safety, escorting him to a fortified saferoom, and said they'd coordinate with local authorities.
Posted by: Ulinemble Ebbung7382 || 02/02/2021 06:22 || Comments || Link || E-Mail|| [6555 views] Top|| File under:
-Short Attention Span Theater-
Book Review: Sara Rose, 'D-Day Girls'
Sarah Rose, D-Day Girls, Crown Publishing, NY.

Excerpt Chap 8, Page 77: Tucked into the tight Little Ru de Caumartin was a small Parisian Café Aandrée Borrell knew from happier times and easier days. She sat at a small round table waiting for the noon hour, not far from her sister's apartment. It was the third year of what was to be a thousand-year occupation of Europe. The hard work of organized rebellion began with coffee.

The women of the secret army operated in the fog of war. With all planning at Baker Street and the education in Beaulieu, clandestine life was improvisational. Agents live the war on the ground, day by day, and her first assignment was to activate an Allied-backed Parisian network. Every other move would be decided later.

I the café, voice were at a soft number, broken occasionally by the footfall of a wooden-soled shoe against worn tile flooring. Mirrors, aged and cloudy, offered sight lines around the room. It was perfumed by coal smoke, stale cigarettes, and the bitter smell of counterfeit coffee made from ground acorns and chicory; it approximated the taste, if not the stimulation of caffeine. Like diktat and blitz, ersatz was new to French vocabulary, an ugly word adopted from the brutish invaders.
Posted by: Besoeker || 02/02/2021 08:19 || Comments || Link || E-Mail|| [6510 views] Top|| File under:
Trump access to intelligence briefings is under review, White House says
[AlAhram] A decision about whether to grant access to intelligence briefings to former Republican President Donald Trump

...Perhaps no man has ever had as much fun being president of the US...
is under review, White House press secretary Jen Psaki


...a valley girl who woke up one morning and found she was spokeswoman for the U.S. Department of State under Obama...


said on Monday.

"That's under review, but there was not a conclusion last I asked," Psaki told

news hound

s.


How was this handled for previous former presidents? The announcement feels spiteful to me, but the action may be normal once presidents become ex-presidents. I don't recall any such announcements in the past, but admittedly my memory is not wonderful.
Posted by: trailing wife || 02/02/2021 00:00 || Comments || Link || E-Mail|| [6500 views] Top|| File under:
-Signs, Portents, and the Weather-
Yale doctor slams Fauci for his dismissal of hydroxychloroquine in COVID treatment
[Washington Examiner] A Yale University doctor took aim at Dr. Anthony Fauci for the infectious disease expert's dismissal of hydroxychloroquine as a potential treatment for COVID-19.

"I really wish Dr. Fauci would say something in terms of evidence. He never quotes any studies. It's hard to know if he has any evidence," Dr. Harvey Risch said of Fauci's dismissal of the drug during an appearance on the Ingraham Angle. "The study we published is a review of all of the evidence for early treatment as a whole."

Risch continued by pointing out that there are many treatments that work well in addition to hydroxychloroquine.

"It's not just one drug," Risch said. "It's not just hydroxychloroquine. There are many drugs that can be used, as we have seen this week. ... There is a whole new repertoire ... of drugs that work in early treatment. And we combine them to get maximal benefits. That's how we treat early COVID, and it works well."

"It's astonishing," Risch continued. "Everything has become politicized, and it's like Big Brother is watching over every ... move with a script behind the scenes that nobody understands. These drugs are inexpensive. They are generic. Nobody is making a huge profit over them, and maybe that's the bottom line."

Risch also took aim at some of the contradicting statements from President Biden's COVID response team and Fauci, saying that there are a lot of "gray zones" that nobody knows the true answer to.
Posted by: Besoeker || 02/02/2021 02:16 || Comments || Link || E-Mail|| [6533 views] Top|| File under:
35% say U.S. is Heading in the Right Direction
[Rasmussen Reports] Thirty-five percent (35%) of Likely U.S. Voters think the country is heading in the right direction, according to a new Rasmussen Reports national telephone and online survey for the week ending January 28, 2021.


35% in the right direction suggests...well, you do the math!




Rasmussen was the only public polling company to call the 2016 election correctly, as I recall — although one can assume that the Trump campaign's private pollsters got it right, too. He called 2020 for Donald Trump and the Republicans, too — an interesting datum.

This week's finding jumped up eleven points points from a week ago. This is the highest percentage since November 2020.


A week ago, some respondents were probably looking back. The 35% figure is after the inauguration and correlates closely with the four-year average of those who strongly disapproved of (hated) Trump.
Posted by: Bobby || 02/02/2021 00:00 || Comments || Link || E-Mail|| [6519 views] Top|| File under:
Africa North
Egypt to Extend Road from Salloum to Benghazi
If China can do a Belt and Road thingy, so can Egypt, and thusly create a regional market for Egyptian goods.

[LibyaReview] Egyptian Transport Minister, Kamel al-Wazir revealed a plan to create transport links between Egypt and nine African countries.

Al-Wazir said that the plans include developing the road from Salloum to Benghazi, which would help support the local economy, and facilitate the transportation of goods to Libya. He explained that there is ongoing coordination with Chad, about whether to connect the route via Sudan or Libya,


...why not both? That way the one not in the midst of a civil war can get the goods no longer going to the other...

and further out to the Congo.

The minister said that the railway projects are witnessing a qualitative leap to develop the railway system in parallel with the establishment of the express electric train.

Last week, al-Wazir confirmed the ministry's plans to extend its railway network by 15,000 km by 2024.

He pointed out that the railway plan includes new areas, and railway linking projects with Arab and African countries, including Libya and Sudan. This is to transport people and goods together on one side and achieve regional development on the other.

"We are planning to construct the Marsa Matrouh railway — the port of Jarjoub...and the construction of the Marsa Matrouh-Siwa line, and the extension of the Matrouh-Salloum line to the city of Benghazi in Libya," he said.


What do you think, dear Reader: will captured slaves be the first to be transported to market along those roads, or drugs? Which jihadi groups will be the first to transport either?
Posted by: trailing wife || 02/02/2021 00:00 || Comments || Link || E-Mail|| [6538 views] Top|| File under:
Caucasus/Russia/Central Asia
Police Arrest 5,000 Mostly Peaceful Protesters
[Rooters] Riot police broke up protests across Russia on Sunday in support of Kremlin critic Alexei Navalny, detaining more than 5,000 people who had braved the bitter cold and the threat of prosecution to demand he be set free.

In a massive show of force, police imposed a sweeping security lockdown in the heart of Moscow, sealing off streets to pedestrians near the Kremlin, closing metro stations and deploying hundreds of riot police as snow fell.


Didn't take the Rooshins 25,000 troops. 1:39 video at link.
Posted by: Bobby || 02/02/2021 00:00 || Comments || Link || E-Mail|| [6519 views] Top|| File under:
Blinken weighs possible sanctions North Korea as Russia, Iran loom: NBC News
[AlAhram] The Biden administration would consider new sanctions against North Korea

...hereditary Communist monarchy distinguished by its truculence and periodic acts of violence. Distinguishing features include Songun (Army First) policy, which involves feeding the army before anyone but the Dear Leadership, and Juche, which is Kim Jong Il's personal interpretation of Marxism-Leninism, which he told everybody was brilliant. In 1950 the industrialized North invaded agrarian South Korea. Twenty-one countries of the United Nations eventually contributed to the UN force opposing the invasion, with the United States providing around 90% of the military personnel. Seventy years later the economic results are in and it doesn't look good for Juche...
as well as other possible actions against Russia, US Secretary of State Antony Blinken said in a television interview on Monday as it continued its foreign policy review.

In an interview with NBC News, taped on Sunday, Blinken did not commit to specific sanctions against Moscow as it reviewed the ongoing situation involving jugged
Yez got nuttin' on me, coppers! Nuttin'!
Russian opposition leader Alexei Navalny, Russian election interference, the Solar Wind Hack and alleged bounties against US soldiers in Afghanistan.
Posted by: trailing wife || 02/02/2021 00:00 || Comments || Link || E-Mail|| [6514 views] Top|| File under: Commies
Fifth Column
Biden Threatens Sanctions Against Myanmar After Military Coup
[AP] WASHINGTON Chairman President Joe Biden on Monday threatened new sanctions on Myanmar after its military staged a coup and arrested the civilian leaders of its government, including Nobel laureate Aung San Suu Kyi.

Biden assailed the country's army for the coup, calling it a "direct assault on the country's transition to democracy and rule of law." The coup in Myanmar, also known as Burma, has also been roundly condemned internationally.

"The United States removed sanctions on Burma over the past decade based on progress toward democracy," Biden said in a statement. "The reversal of that progress will necessitate an immediate review of our sanction laws and authorities, followed by appropriate action. The United States will stand up for democracy wherever it is under attack."

Myanmar has been a Western democracy promotion project for decades and had been a symbol of some success. But over the past several years, there have been growing concerns about its backsliding into authoritarianism. Disappointment with Suu Kyi, the former opposition leader, has run high, especially over her resistance to reining in repression of Rohingya Muslims in the country's west.

Myanmar had been emerging from decades of strict military rule and international isolation that began in 1962, and Monday's events were a shocking fall from power for Suu Kyi, who won the Nobel Peace Prize in 1991 for her work promoting democracy and human rights.

She had lived under house arrest for years as she tried to push her country toward democracy and then became its de facto leader after her National League for Democracy won elections in 2015.
Posted by: Seeking Cure For Ignorance || 02/02/2021 07:09 || Comments || Link || E-Mail|| [6493 views] Top|| File under: Tin Hat Dictators, Presidents for Life, & Kleptocrats
The Grand Turk
Turkish Police Detain 159 People at Protests Over Erdogan-appointed University Head
[Haaretz] Students at the Bogazici University in Istanbul began their protests nearly a month ago, saying the appointment of Melih Bulu as rector was undemocratic.

Ottoman Turkish police on Monday detained 159 people over protests in Istanbul against President Tayyip Erdogan's appointment of a new rector at one of the country's top universities, the Istanbul Governor's office said.

Students at the Bogazici University in Istanbul began their protests nearly a month ago, saying the appointment of Melih Bulu as rector was undemocratic. Teachers at Bogazici have also protested Bulu's swearing-in.

Protesters chanting slogans such as "Police, get out" and "Universities are ours" clashed and scuffled with the police on Monday.

In a statement, the Istanbul Governor's office said 159 people had later been detained for "not ending the demonstrations in front of the Bogazici University despite warnings," and added that an investigation had been launched.

Earlier, more than 100 police gathered at the main entrance of the campus. They allowed university students to enter, checking their IDs, but told others to leave, including several

politician

s, mainly from the pro-Kurdish Peoples Democratic Party

...every time you hear the phrase white people, white supremacy, white anything but paint, you're listening to a Democrat. Ask him/her/it to reimagine something for you; they do that a lot, though not well. They can hear a dog whistle a mile or two away. They invented the spoils system and Tammany Hall, and inspired the addition of the word (Thomas) Nasty to the English language. They want to stop continental drift and repeal the law of unintended side effects...
(HDP).

Sidewalks next to the roads leading up to the university were fenced off, and minor scuffles broke out as some protesters began chanting and walking toward the police barricade.

Kemal Kilicdaroglu, leader of the main opposition Republican People's Party (CHP), criticised the detentions late on Monday on Twitter, calling on Bulu to resign to end "this ugly situation".

Istanbul Mayor Ekrem Imamoglu, also from the CHP, said he had spoken with authorities to establish dialogue between them and the protesters, adding he would meet with Bogazici students on Tuesday to hear their concerns.

Bulu, who has applied to be a candidate for Erdogan's ruling AK Party in a 2015 parliamentary election, was the first rector chosen from outside a university since a military coup in The Sick Man of Europe Turkey


...Qatar's satrapy in Asia Minor...


in 1980, Bogazici faculty members have said.

The protesters have also been demanding the release of four people who

were tossed into the calaboose

after images were shared on social media of them laying a picture on the ground that mixed sacred Islamic iconography with symbols supporting LGBT issues.
Posted by: trailing wife || 02/02/2021 00:00 || Comments || Link || E-Mail|| [6518 views] Top|| File under: Sublime Porte
Buh-Bye: Some Bush-Era Officials Leave the GOP Over Support for Trump
[PJ] Reuters is reporting that dozens of Republican officials from the Bush administration are leaving the Republican Party, letting their registrations lapse or registering as independents. According to the interviews, they blame their abandonment on the Capitol riot and on current congressional leaders not abandoning President Trump's claims of voter fraud. It appears unlikely that, with 45 Republicans voting to declare the recent impeachment unconstitutional, the Senate will be able to convict Trump.

One quote from the Reuters article gives the impression that something more going on.

"The Republican Party as I knew it no longer exists. I'd call it the cult of Trump," said Jimmy Gurulé, who was Undersecretary of the Treasury for Terrorism and Financial Intelligence in the Bush administration.

Indeed, the Republican Party today, and many of the 74 million people who voted for President Trump, do not look like the party or the voters that elected George W. Bush. During the 2016 primary, Trump played to issues the Republican establishment had been weak on, and he won. He entered the presidency and made good on his promises.

If the GOP establishment had been listening after the birth of the TEA Party, they would have seen this coming. The base was frustrated, and the brilliant coalition William F. Buckley had put together was starting to fray. We were tired of our leaders getting beaten up in the media and never standing up for themselves and their ideas. Tired of capitulation and furious about Obamacare, people started showing up at town halls held by politicians. A journalist covering an event with Senator Arlen Specter in 2009, where a voter told him Democrats had awakened a sleeping giant, summed the mood up perfectly:
Posted by: Besoeker || 02/02/2021 02:29 || Comments || Link || E-Mail|| [6570 views] Top|| File under:
Israel-Palestine-Jordan
PA to begin vaccination drive in mid-February
[IsraelTimes] The Paleostinians will receive a first batch of 50,000 coronavirus (aka COVID19 or Chinese Plague)

...the twenty first century equivalent of bubonic plague, only instead of killing off a third of the population of Europe it kills 3.4 percent of those who notice they have it. It seems to be fond of the elderly, especially Iranian politicians and holy men...
vaccines by mid-February, when they will launch inoculations in the West Bank and Gazoo
...Hellhole adjunct to Israel and Egypt's Sinai Peninsula, inhabited by Gazooks. The place was acquired in the wake of the 1967 War and then presented to Paleostinian control in 2006 by Ariel Sharon, who had entered his dotage. It is currently ruled with an iron fist by Hamaswith about the living conditions you'd expect. It periodically attacks the Hated Zionist Entity whenever Iran needs a ruckus created or the hard boyz get bored, getting thumped by the IDF in return. The ruling turbans then wave the bloody shirt and holler loudly about oppression and disproportionate response...
, the Paleostinian Authority prime minister says.

Speaking ahead of a Paleostinian Authority weekly cabinet meeting, Mohammed Shtayyeh says the procurement had been secured through various sources, including the UN-backed Covax program set up to provide vaccines to less wealthy states.

"Vaccination will start in the middle of this month," Shtayyeh says.

The prime minister says the vaccines will be allocated to the 2.8 million Paleostinians in the West Bank and the two million people in the Gaza Strip, which is controlled by the

Hamas, the braying voice of Islamic Resistance®,

terror movement.
Posted by: trailing wife || 02/02/2021 00:27 || Comments || Link || E-Mail|| [6510 views] Top|| File under: Palestinian Authority
Science & Technology
Five things you need to know about: mRNA vaccine safety
[HorizonMagazine] 1. mRNA vaccine technology is not entirely new
Vaccines such as the inactivated polio vaccine, or most flu vaccines, use inactivated viruses to trigger a person's immune system to respond to that disease-causing organism.

...mRNA vaccines, however, trick the body into making the viral protein itself which, in turn, triggers an immune response.

Although the COVID-19 vaccines made by Pfizer/BioNTech are the first mRNA vaccines to complete all clinical trial stages and be licensed for use, the technology has been around for a while.

Human trials of cancer vaccines using the same mRNA technology have been taking place since at least 2011. 'If there was a real problem with the technology, we'd have seen it before now for sure,' said Prof. Goldman.

Because the technology can be deployed extremely rapidly, and clinical trials have been so successful, mRNA platforms will be an important means of preparing for future epidemics, he says.

2. mRNA vaccines do not alter your DNA
A concern that some have had about the mRNA vaccines is that they could change people's DNA. But that idea is 'completely false' and has 'no scientific basis', says Prof. Goldman.

'The (vaccine) mRNA will not enter the nucleus of the cells, where our DNA is.'

Once the injected mRNA enters a human cell, it degrades quickly and only stays in the body for a couple of days. This is why people need two injections to develop the best immune response, he says.


And even if they do - so what? According to some authors, half the junk DNA in our bodies is of viral origin.


3. mRNA vaccines are very specific ...

4. Corners were not cut in the clinical trials and approvals process
Vaccine trials take place in stages, starting with trials on animals, and then three trials on people — Phase 1, Phase 2 and finally Phase 3.

The Pfizer/BioNTech vaccine Phase 3 trial involved more than 40,000 people. It began in July and will continue to collect efficacy and safety data for another two years.

Safety issues that would affect significant numbers of vaccines mostly appear within two months, Prof. Goldman says.

However, after a vaccine is given to millions of people, very rare side effects that cannot be anticipated from clinical trials might develop, so researchers and regulators will be keeping a close eye on how the vaccine rollout goes. This will be especially important for Covid-19 vaccines based on innovative technology.

Regulatory agencies reviewed the data from Covid-19 vaccine trials more quickly than usual by looking at it on a rolling basis rather than only once the trials were complete, but they did not fundamentally change their rules. 'I really don't think that corners were cut in terms of safety,' said Prof. Goldman.

5. The vaccine triggers an inflammatory response
The vaccine partly works by inducing local inflammatory reactions to trigger the immune system. This means that it's normal for many people to experience pain at the site of the injection and sometimes fever and discomfort for one or two days after the vaccine.

'This is something that has not been advertised enough,' says Prof. Goldman.

A November survey in 15 countries found 54% of people were worried about possible side effects from a Covid-19 vaccine.

One unwanted response to the Pfizer-BioNTech mRNA vaccine came to light during the first day of mass vaccination in the UK after two people with a history of significant allergies reacted to the injection. The UK regulatory authority updated its advice to specify that people with a history of anaphylaxis to medicine or food should not get the shot.

In the clinical trials, allergic reactions occurred in 0.63% of people given the Pfizer-BioNTech vaccine, and in 0.5% of people given a placebo.

Posted by: g(r)omgoru || 02/02/2021 09:56 || Comments || Link || E-Mail|| [6563 views] Top|| File under:
Scientists Achieve 'Transformational' Breakthrough in Scaling Quantum Computers
(SCIENCE Alert] Scientists have developed a new kind of cryogenic computer chip capable of functioning at temperatures so cold, it approaches the theoretical limit of absolute zero.

This cryogenic system, called Gooseberry, lays the groundwork for what could be a revolution in quantum computing – enabling a new generation of machines to perform calculations with thousands of qubits or more, whereas today's most advanced devices comprise only dozens.

"The world's biggest quantum computers currently operate with just 50 or so qubits," explains quantum physicist David Reilly from the University of Sydney and Microsoft's Quantum Laboratory.

"This small scale is partly because of limits to the physical architecture that control the qubits."

That physical architecture is constrained because of the extreme conditions qubits need to perform quantum mechanical calculations.
Posted by: Jeath Ulaish5626 || 02/02/2021 07:01 || Comments || Link || E-Mail|| [6572 views] Top|| File under:
Chinese military was testing Covid vaccine in December 2019
[War Room: Pandemic] The Chinese Communist Party was working on a vaccine in December 2019 for the coronavirus, according to Dr. Steven Quay.

The first patients at the People's Liberation Army Hospital in Wuhan not only had traces of SARS-CoV-2, but also of a Chinese-built adenovirus vaccine, indicating the virus was likely part of a CCP weapons program.

"The first patient at the PLA hospital about a mile from the Wuhan Institute of Virology can have the virus traced directly to the sequences that infected President Donald Trump," said Dr. Quay in an interview with Stephen K. Bannon on Saturday. "That is very unusual."

Dr. Quay recently published findings of a near 100 percent probability that the virus came from a lab. "You see what's called post-year diversity with both MERS and SARS where about 50 percent of the sequences don't go through that first patient," he said.

Yet another stunning revelation was left out of Dr. Quay's 193-page white paper: the CCP was working on a vaccine for the virus in 2019.

"This virus has many signatures of lab manipulation, those are hallmarks of gain of function research," he said. "In addition, in the first five patients that were published by the Wuhan Institute, I was the first to find what looks like adenovirus sequences as well. So in my paper I basically state that at the end of December 2019 the Wuhan was sequencing patient specimens in which there was both the SARS-Covid-2 virus and a Chinese-built adenovirus virus vaccine in the same patient."

"I sent a letter to the Wuhan doctors to ask them to explain, if they had a trivial artifact explanation," Dr. Quay said. "I haven't received any feedback."

"You're tying it back to patients — and even vaccines — from November of 2019?" Bannon asked. "I just want to make sure we are clear about this."

"The Wuhan Institute of Virology sequenced five patients in the end of December in which adenoviruses had been introduced in those patients," Dr. Quay said. "And those adenoviruses are against the CoV-2 protein. There's no artifact that I could think of that could cause that, but I'm giving the Wuhan institute the benefit of the doubt. I've asked them to explain it for me. It currently sits in my analysis but it doesn't impact my statistics awaiting feedback on what their answer is.

"All the people who have looked at it have not been able to find an artifact," Dr. Quay added. "It looks like at the end of December they were in possession of both the SARS-CoV-2 virus and a virus vaccine against it."

The Trump administration confirmed the Chinese military was conducting secret experiments at the Wuhan Institute of Virology. Shortly before leaving office, Secretary of State Mike Pompeo disclosed that the Wuhan institute "engaged in classified research, including laboratory animal experiments, on behalf of the Chinese military since at least 2017."
Posted by: Wholulet Thigum4957 || 02/02/2021 00:00 || Comments || Link || E-Mail|| [6501 views] Top|| File under: Commies
-PC Follies
Stacey Abrams Nominated for Nobel Peace Prize
She must be thrilled to be on the same list as Donald Trump.


[msm] Abrams joins a long list of other nominees for this year's award including the World Health Organization, Russian dissident Alexei Navalny, former President Donald Trump, former White House adviser Jared Kushner, climate campaigner Greta Thunberg and the Black Lives Matter movement.
Posted by: Bobby || 02/02/2021 07:59 || Comments || Link || E-Mail|| [6942 views] Top|| File under:
A Key Indicator of Real Estate Investors' Interest in Portland Shows a Precipitous Decline
Communist bomb throwers, sexually confused screechers and government enablers have destroyed another desirable city's prospects.


[Willamette Week via InstaPundit] An Oregon economist could not think of another example of "an area that has so quickly fallen into disfavor."

At Jan. 5 budget meeting for the city's Bureau of Development Services, economists advising the bureau on the outlook for new construction presented dismal news: Portland has gone from one of the most desirable locations in the country just four years ago to near the bottom of an 80-city ranking.

That ranking was compiled by the Urban Land Institute in a report titled "Emerging Trends in Real Estate 2021." It shows that a survey of more than 1,300 lenders, investors, developers and other national real estate experts found Portland the third-most desirable real estate market in the nation in 2017. For 2021, it now ranks 66th of 80 cities on the list (see graph below).

In a Jan. 8 letter to the Portland City Council, eight local business organizations amplified that finding and the grim assessment of two economists who advise BDS. Tom Potiowsky, formerly the state economist and formerly chair of the economics department at Portland State University, said at a recent BDS meeting, according to the letter, that Portland was unique: He could not think of another example of "an area that has so quickly fallen into disfavor."

A second economist, Mike Wilkerson, director of analytics at the consulting firm ECONorthwest, echoed Potiowsky, saying that investors' lack of confidence will stunt the city's rebound and predicted Portland "will have an impediment to growth until that's resolved."

That plunge in confidence appears to stem from factors that include widely broadcast images of protests and nearby wildfires. It may be exacerbated by the documented flight of businesses from the city's core and factors such as the cost of property insurance rising 30% to 50% amid repeated vandalism.

But it also fits into a debate over the future of the Bureau of Development Services.

Business groups have implored the City Council to resist cutting the budget of BDS, which depends on new permit fees for its funding. The bureau is looking at a 17% budget cut next year, which would mean eliminating 60 of its 358 employees.
Posted by: Wholulet Thigum4957 || 02/02/2021 00:00 || Comments || Link || E-Mail|| [6562 views] Top|| File under:
Who's in the News
44
[untagged]
3
al-Shabaab (AQ)
3
Govt of Iran
2
Palestinian Authority
2
Antifa/BLM
2
Sublime Porte
2
Commies
1
Ottoman Proxies
1
Hezbollah
1
Govt of Iraq
1
Tin Hat Dictators, Presidents for Life, & Kleptocrats
1
Devout Moslems
1
Taliban
1
Houthis
Bookmark
E-Mail Me
The Classics
The O Club
Rantburg Store
The Bloids
The Never-ending Story
Thugburg
Gulf War I
The Way We Were
Bio
Merry-Go-Blog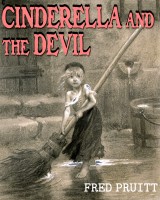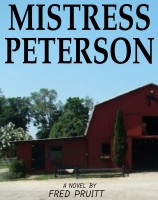 On Sale now!


A multi-volume chronology and reference guide set detailing three years of the Mexican Drug War between 2010 and 2012.

Rantburg.com and borderlandbeat.com correspondent and author Chris Covert presents his first non-fiction work detailing the drug and gang related violence in Mexico.

Chris gives us Mexican press dispatches of drug and gang war violence over three years, presented in a multi volume set intended to chronicle the death, violence and mayhem which has dominated Mexico for six years.
Click here for more information


Meet the Mods
In no particular order...


Steve White
Seafarious
Pappy
lotp
Scooter McGruder
john frum
tu3031
badanov
sherry
ryuge
GolfBravoUSMC
Bright Pebbles
trailing wife
Gloria
Fred
Besoeker
Glenmore
Frank G
3dc
Skidmark
Alaska Paul



Better than the average link...



Rantburg was assembled from recycled algorithms in the United States of America. No trees were destroyed in the production of this weblog. We did hurt some, though. Sorry.
44.197.230.180

Help keep the Burg running! Paypal: