-Lurid Crime Tales-
Loser Americans : Video: LIVE Prison Riot – Inmates Taking Over Jail, Start Fire
[RedStateNation] A video just surfaced this morning from the St. Louis Justice Center where a prison riot has kicked off.

A group of inmates were seen gathered at the shattered windows of an upper floor of the jail about 6:30 a.m. They broke adjacent windows and threw chairs and other debris to the sidewalk below on Tucker Boulevard.

The group of about 115 prisoners threw items out of broken windows and started a small fire inside the jail, Long said. They also flooded floors and clogged toilets, according to the Post-Dispatch.


No jihadis, Black Bloc (anarcho-communists like Antifa and BLM), narco gangs, or human traffickers were reported as being involved, so I am moving this article to Lurid Crime Tales on Page 3: Non-War on Terror.

I'd be willing to bet that anything named [City] Justice Center is not actually a prison, per se, but a jail holding people awaiting trial — meaning some unknown number of them are actually innocent.

— trailing wife for the moderators at 3:40 p.m. ET
Posted by: Ann Arkey7221 || 02/06/2021 11:02 || Comments || Link || E-Mail|| [10795 views] Top|| File under:
-Short Attention Span Theater-
Welcome Home - In Their Own Words
[FlyingTV] Welcome Home is a new series, TOLD IN THEIR OWN WORDS, produced by Sleeping Dog Productions. The working title is taken from a custom developed by Viet Nam veterans here in the United States. To this day, when a Vietnam veteran meets a fellow veteran of that war, their common greeting is Welcome Home. Many viewers will understand, perhaps for the first time, just how heroically and successfully the United States military and its allies performed in Southeast Asia.
Posted by: Besoeker || 02/06/2021 11:23 || Comments || Link || E-Mail|| [10799 views] Top|| File under:
Caucasus/Russia/Central Asia
Russia expels 3 EU diplomats
[REGNUM] MIn the State Duma, the expulsion of foreign diplomats who participated in illegal actions in Moscow was called a necessary measure in response to a frank and demonstrative violation of international law and Russian legislation, a REGNUM correspondent reports on February 5.

"We gave a quite distinct and clear signal to the European capitals that no one would allow" handing out State Department cookies "on the Russian streets and politicizing unsanctioned rallies," said Leonid Slutsky (LDPR), head of the State Duma's international affairs committee .

The task of the diplomatic representatives in the host country is, among other things, to maintain a decent level of bilateral dialogue, the parliamentarian noted.


It's true that diplomats do not customarily join protest movements against the host government...

"Navalny's case has nothing to do with this, on the contrary, it has become an unreasonable irritant in interaction with Germany and a number of other countries of the collective West," the deputy stressed.

The Russian Foreign Ministry announced the expulsion of three foreign diplomats for participating in unauthorized rallies in support of blogger Alexei Navalny . We are talking about diplomats from Sweden, Poland and Germany.

Posted by: badanov || 02/06/2021 00:00 || Comments || Link || E-Mail|| [10796 views] Top|| File under:
Serb general receives 3 years for spying
[REGNUM] The former chief of the General Staff of the Armed Forces (AF) of Serbia, Momcilo Perisic, was sentenced to three years in prison by the Belgrade High Court for espionage for the United States. This was reported on February 5 by the Tanjug agency.

"Today the High Court in Belgrade sentenced the former chief of General Staff, General Momcilo Perisic, retired three years in prison for spying, that is, for the leak of secret information officer of the US Embassy in Belgrade, John Neighbor", said in a statement.

Also, in addition to Perisic, two more defendants in this case received a year and a half in prison. At the same time, the convicted ex-head of the Serbian Armed Forces himself did not agree with the verdict and said that he was going to challenge such a court decision.

Note that in 2013, the Hague Tribunal overturned the 27-year imprisonment sentence of the former head of the Yugoslav and Serbian General Staff Momcilo Perisic.

Posted by: badanov || 02/06/2021 00:00 || Comments || Link || E-Mail|| [10795 views] Top|| File under:
China-Japan-Koreas
During Pandemic, China Sent Millions of Counterfeit Masks, Test Kits to US: Customs Data
[EpochTimes] China accounted for about 51 percent of counterfeit or substandard COVID-19-related products seized by U.S. customs officials from October 2019 to Sept. 30 last year, according to a newly-released report from the U.S. Customs and Border Protection (CBP).

Among the products seized by U.S. customs officials were over 12.7 million counterfeit masks, 177,356 COVID-19 test kits prohibited by the U.S. Food and Drug Administration (FDA), and 38,098 FDA-prohibited chloroquine tablets.

The FDA currently has a database listing fraudulent COVID-19 products, including test kits. The list contains company names and the names of their products.

In December last year, customs officials in Cincinnati seized 10,080 counterfeit surgical masks, which were labeled "3M Mask Model 1860," in a shipment originating from China, according to a

blurb

. The boxes containing the masks were fraudulently labeled as "Made in the USA."

If genuine, these fake 3M masks would have an estimated manufacturer's suggested retail price of $65,520.

Counterfeit masks were also arriving in the United States from Hong Kong. Customs officials in Cincinnati seized 6,080 fake 3M masks in freight from Hong Kong on Dec. 6, 2020.

Another seizure took place in reliably Democrat Chicago, aka The Windy City or Mobtown

...home of Al Capone, the Chicago Black Sox, a succession of Daleys, Barak Obama, and Rahm Emmanuel...
in September last year, when local customs officials stopped a shipment containing 500,000 counterfeit N95 masks. These masks were determined to have an estimated retail price of $474,905, if genuine. The shipment originated from the southern Chinese city of Shenzhen and was destined for a company in Manalapan, New Jersey.

FORCED LABOR PRODUCTS
The CBP report also mentioned that customs officials issued a record number of 13 new withhold release orders, banning the imports of products made with forced labor, in the 12-month period that ended on Sept. 30, 2020.

Most of these targeted products—including disposable gloves, seafood, and cotton—originated from China. Together, these products were valued at nearly $50 million, according to the report.

On Jan. 13, the CBP issued a new withhold release order banning all imports of cotton, apparel, textiles, and tomato products from far-western China's Xinjiang region.

Beijing has detained more than one million ethnic

Moslem

s, including Uyghurs, Kazakh, and Kyrgyz people, in internment camps in Xinjiang. Detainees are subject to forced labor, torture, and political indoctrination sessions. Beijing claims these camps are "vocational training centers."

In August last year, a U.S. company was fined $575,000 for importing stevia powder and derivatives there were made by prison labor in China. Several months later, in October, CBP asked all U.S. ports to seize stevia products made by an Inner Mongolia-based company, after evidence showed the company used convict, forced, or indentured labor to manufacture the products.

"Currently, CBP is enforcing 44 active withhold release orders and seven active findings," according to the report.

GENERAL PRODUCTS
Finally, the report concluded that CBP officials seized a total of 26,503 shipments with products found to have violated U.S. intellectual property rights, with China being the "top source" of such seizures. These products would have a total estimated manufacturer's suggested retail price of over $1.3 billion.

In December last year, customs officials in Los Angeles seized three cargo shipments from China containing counterfeit products that could be worth over $32 million. Among the seized fake products were one million knockoff Viagra pills, footwear, belts, purses, and headphones.

Counterfeit toys from China that could be worth about $1.3 million were also seized at the Port of New York/Newark, the CBP announced on Dec. 21 last year.
Posted by: trailing wife || 02/06/2021 00:46 || Comments || Link || E-Mail|| [10801 views] Top|| File under: Commies
US Conducts 1st South China Sea Freedom of Navigation Op Under Biden
[BenarNews] The U.S. Navy completed on Friday its first freedom of navigation operation (FONOP) in the South China Sea since President Joe Foreign Policy Whiz Kid Biden

...Candidate for president in 2020. I had the great honor of being arrested with our UN Ambassador on the streets of Soweto, trying to get to see him on Robbens Island...
took office, a move criticized by the Chinese military as "seriously violating China's

illusory sovereignty

and security."

According to a news release from the U.S. 7th Fleet, the USS John S. McCain,
Continued on Page 49
Posted by: trailing wife || 02/06/2021 00:00 || Comments || Link || E-Mail|| [10794 views] Top|| File under: Commies
The Grand Turk
Student protests highlight Erdogan's struggle to win over Turkey's Gen Z
[AlAhram] The demonstrations at the university, which overlooks the Bosphorus on the city's European side, grew this week as crowds took to streets elsewhere in the city and the capital Ankara

Ottoman Turkish student Azelya Celik works late into the night typing up notes on molecular biology before grabbing a few hours sleep and heading into university - not to attend lectures but to support protests she says are crucial to shaping her country's future.
Celik is one of hundreds at Istanbul's prestigious Bogazici University who have protested for a month against the appointment of a university rector by President Tayyip Erdogan, a move the students say was undemocratic.

Continued on Page 49
Posted by: trailing wife || 02/06/2021 00:00 || Comments || Link || E-Mail|| [10799 views] Top|| File under: Sublime Porte
Olde Tyme Religion
Indonesian bans mandatory Islamic 'hijab' scarves for schoolgirls
[AlAhram] The move was applauded Friday by rights activists, who say non-

Moslem

girls have been forced for years to wear a hijab in conservative parts of the country

Indonesia has banned schools from forcing girls to wear Islamic "hijab" headscarves after the case of a Christian pupil pressured to cover up sparked outrage in the world's most populous

Moslem

nation.

The move was applauded Friday by rights activists, who say non-

Moslem

girls have been forced for years to wear a hijab in conservative parts of the country.

State schools across the Southeast Asian archipelago of nearly 270 million will face sanctions if they fail to comply with the edict from education minister Nadiem Makarim.

On Wednesday he said religious attire was an individual choice, and said schools "cannot make it compulsory".

Schools that violate the rules could see their government funding cut, he added.

"The decree is a positive step to protect women's rights in Indonesia," said Andreas Harsono, senior researcher at Human Rights Watch in Jakarta.

He said public schools had forced millions of girls and women teachers to wear a hijab, prompting "bullying, intimidation, social pressures -- and in some cases, expulsion and forced resignation" if they didn't.

There have been concerns about growing religious intolerance in a nation where nearly 90 percent of the population follows Islam.

The headscarf issue grabbed headlines after a Christian student in West Sumatra's Padang City was pressured to wear a hijab.

She refused, and her parents later secretly recorded a meeting with an official who insisted that school rules required all girls to wear a hijab, regardless of their religion.

The school later issued an apology after the video went viral.

Religious affairs minister Yaqut Cholil Qoumas described the Sumatra case as the "tip of the iceberg".

"Religion is not supposed to be a reason for conflict or a justification to act unfairly towards those with different beliefs," he said.

The new regulations will not apply to conservative Aceh province, which follows religious law under a longstanding autonomy deal.
Posted by: trailing wife || 02/06/2021 00:00 || Comments || Link || E-Mail|| [10794 views] Top|| File under:
Southeast Asia
Myanmar police step up arrests as anti-coup protests grow
[AlAhram] The latest high-profile detainee was 79-year-old Win Htein, a stalwart of Suu Kyi who was repeatedly imprisoned during their decades of struggling against previous juntas

Myanmar police arrested another key aide of ousted leader Aung San Suu Kyi and media said at least 30 people

were tossed into the calaboose

over pot-banging protests against a military coup as shows of anger gathered pace on Friday.
International pressure on the junta was also growing with the U.N. Security Council calling for the release of Suu Kyi and other leaders and U.S. President Joe Foreign Policy Whiz Kid Biden

...Candidate for president in 2020. I'm not working for you. Don't be such a horse's ass....
Continued on Page 49
Posted by: trailing wife || 02/06/2021 00:00 || Comments || Link || E-Mail|| [10795 views] Top|| File under:
-PC Follies
Fox News Cancels Lou Dobbs – Their Number One FBN Show
[LA Times] – Fox News has canceled "Lou Dobbs Tonight," the program hosted by television's staunchest supporter of Donald Trump and of his assertions of voter fraud in the 2020 election, The Times has learned.

Dobbs' program, which airs twice nightly at 5 and 7 p.m. Eastern on the Fox Business Network, will have its final airing Friday, according to a Fox News representative who confirmed the cancellation. Starting next week, the program will be called "Fox Business Tonight," with rotating substitute hosts Jackie DeAngelis and David Asman, who filled in for Dobbs on Friday.

Dobbs, 75, remains under contract at Fox News but he will in all likelihood not appear on the company's networks again. In addition to his Fox Business Network program, he occasionally turned up on the Fox News Channel as a commentator.

The cancellation comes a day after voting software company Smartmatic filed a $2.7 billion defamation suit against Fox News and three of its hosts — Dobbs, Maria Bartiromo and Jeanine Pirro.
Posted by: Hupomong Scourge of the Leprechauns9711 || 02/06/2021 00:00 || Comments || Link || E-Mail|| [10796 views] Top|| File under:
Who's in the News
28
[untagged]
3
Taliban
2
Sublime Porte
2
Govt of Iran Proxies
2
Houthis
2
Commies
1
al-Qaeda in the Arabian Peninsula
1
Islamic State
1
Hamas
1
al-Nusra
1
Devout Moslems
1
Govt of Pakistain Proxies
1
Govt of Saudi Arabia
1
al-Shabaab (AQ)
1
Govt of Iraq
1
Palestinian Authority
1
Human Trafficking
Bookmark
E-Mail Me
The Classics
The O Club
Rantburg Store
The Bloids
The Never-ending Story
Thugburg
Gulf War I
The Way We Were
Bio
Merry-Go-Blog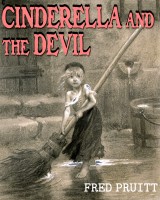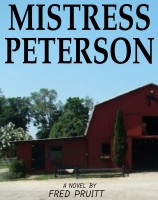 On Sale now!


A multi-volume chronology and reference guide set detailing three years of the Mexican Drug War between 2010 and 2012.

Rantburg.com and borderlandbeat.com correspondent and author Chris Covert presents his first non-fiction work detailing the drug and gang related violence in Mexico.

Chris gives us Mexican press dispatches of drug and gang war violence over three years, presented in a multi volume set intended to chronicle the death, violence and mayhem which has dominated Mexico for six years.
Click here for more information


Meet the Mods
In no particular order...


Steve White
Seafarious
tu3031
badanov
sherry
ryuge
GolfBravoUSMC
Bright Pebbles
trailing wife
Gloria
Fred
Besoeker
Glenmore
Frank G
3dc
Skidmark



Better than the average link...



Rantburg was assembled from recycled algorithms in the United States of America. No trees were destroyed in the production of this weblog. We did hurt some, though. Sorry.
3.236.65.63

Help keep the Burg running! Paypal: