-Short Attention Span Theater-
At least 5 killed in massive crash on icy Texas interstate
[ABC] DALLAS -- At least five people were killed and dozens injured Thursday in a massive crash involving 75 to 100 vehicles on an icy Texas interstate, police said, as a winter storm dropped freezing rain, sleet and snow on parts of the U.S.

At the scene of the crash on Interstate 35 near Fort Worth, a tangle of semitrailers, cars and trucks had crashed into each other and had turned every which way, with some vehicles on top of others.

"The vehicles are just mangled," said Matt Zavadsky, spokesman for MedStar, which provides the ambulance service for the area. "Multiple tow trucks are on scene. It's going to take a lot to disentangle this wreck."

Thirty-six people were taken to hospitals from the crash, several with critical injuries, Zavadsky said.

Police set up a reunification center for family members at a community center.
Posted by: Besoeker || 02/11/2021 13:46 || Comments || Link || E-Mail|| [10801 views] Top|| File under:
-Signs, Portents, and the Weather-
White House looks at domestic travel restrictions as COVID mutation surges in Florida
[Kansas City Star] The Biden administration is considering whether to impose domestic travel restrictions, including on Florida, fearful that coronavirus mutations are threatening to reverse hard-fought progress on the pandemic.

Outbreaks of the new variants — including a highly contagious one first identified in the United Kingdom, as well as others from South Africa and Brazil that scientists worry can evade existing vaccines — have lent urgency to a review of potential travel restrictions within the United States, one federal official said.

Discussions in the administration over potential travel restrictions do not target a specific state but focus on how to prevent the spread of variants that appear to be surging in a number of states, including Florida and California.

"There are active conversations about what could help mitigate spread here, but we have to follow the data and what's going to work. We did this with South Africa, we did this with Brazil, because we got clear guidance," one White House official said.

"But we're having conversations about anything that would help mitigate spread," the official said, referring to discussions about new travel restrictions that could target the spread of the U.K. mutation in Florida.
Posted by: Besoeker || 02/11/2021 10:45 || Comments || Link || E-Mail|| [10798 views] Top|| File under:
In UK, roving teams bring COVID-19 vaccine shots to homeless
LONDON (AP) — In a pandemic, homeless people face being more forgotten than they already are. But not by doctors like Dr. Anil Mehta, who is on a mission to bring the coronavirus vaccine to those hardest to reach and often most at risk of getting sick in east London.

Mehta, a general practitioner, and his small team of doctors and nurses have been showing up at homeless centers in his local area, a COVID-19 hot spot, offering a free jab to dozens who might otherwise get left behind in Britain's mass vaccination drive.

"They will get missed if we don't find them proactively," Mehta said. "They really don't have anything going for them, in terms of medical care. Finding them is absolutely essential to what we need to achieve in our boroughs."

The homeless aren't listed among the British government's highest priority groups for the vaccine rollout — which currently include people over 70, nursing home residents, front-line medical staff and social care workers, as well as the clinically vulnerable.

Because those sleeping outside and people in shelters have no address that doctors can contact them at, some local authorities across Britain have begun sending out roving vaccination teams to identify the clinically vulnerable among them so they can have access to the jab.
Posted by: Besoeker || 02/11/2021 07:30 || Comments || Link || E-Mail|| [10794 views] Top|| File under:
Cuomo sets up 19 COVID-only nursing homes
[NYP] The Cuomo administration has quietly set up 19 "COVID-only" nursing homes throughout the state to treat patients recovering from the killer bug who are discharged from hospitals.

State Health Commissioner Howard Zucker revealed the establishment of the coronavirus-only nursing homes in a 16-page letter sent to the state Legislature Wednesday, which was his response to a series of questions submitted by lawmakers who chair committees overseeing nursing homes.

Gov. Andrew Cuomo and his health department came under fierce criticism last spring — during the worst of the COVID-19 outbreak — when thousands of recovering coronavirus patients were released from hospitals and sent to nursing homes.

Some nursing home operators claimed a March 25 state Health Department directive pressured them to admit or readmit COVID-19 patients at a time when they were already overwhelmed by the outbreak. At the time, nursing homes were not allowed to test new admissions for COVID-19, had inadequate personal protective equipment and suffered from staffing shortages.

Nursing home operators complained they were told they could not transfer sick COVID-19 patients to the temporary state Javits Center hospital or the United States Navy's Comfort hospital ship which then-President Trump dispatched to New York harbor to help treat sick patients during the pandemic.
Posted by: Besoeker || 02/11/2021 02:12 || Comments || Link || E-Mail|| [10798 views] Top|| File under:
-Land of the Free
Midway Ammo
Israeli Military Industries (IMI) 9mm and 5.56 available.
Note: This post is not intended as an enforcement of the vendor mentioned.
Posted by: Besoeker || 02/11/2021 11:14 || Comments || Link || E-Mail|| [10795 views] Top|| File under:
Utah Axes Gun-Permit Requirement
[Free Beacon] Residents of Utah will soon be able to carry concealed guns without a permit.

Governor Spencer Cox (R.) will sign legislation into law this week to eliminate the permit requirement, his spokeswoman told the Washington Free Beacon on Tuesday. The act will allow any law-abiding person over the age of 21 to carry a gun under his or her clothes while in the state. Convicted felons, those adjudicated mentally ill, and other people prohibited from owning a gun are excluded from the policy.

Clark Aposhian, chairman of the Utah Shooting Sports Council, said his group has been pushing for the change since 2013, when a previous attempt was vetoed by then-governor Gary Herbert (R.). He said the bill becoming law is a win for law-abiding gun owners and will cut down on potential wait times for those in danger, noting that getting a permit can "take up to 90 days."

The repeal of permit requirements for concealed gun carry has accelerated over the past decade in a show of the increasing influence of gun owners and Second Amendment groups, especially at the state level. Utah is the 17th state to adopt a permitless carry system. While Vermont has used a permitless system since its founding, most states effectively banned any form of concealed gun carry until the mid-1990s. As recently as 1986, 16 states banned concealed gun carry while another 25 had laws allowing state officials to reject permit applications for any.

Now, no states outright ban concealed carry, and only eight states still allow officials to reject permit applicants who otherwise comply with training and background-check requirements.

Experts said the relaxation of concealed gun carry restrictions in recent years after concerted efforts from groups such as the National Rifle Association is proof of how influential politically active gun owners can be.
Posted by: Besoeker || 02/11/2021 00:52 || Comments || Link || E-Mail|| [10794 views] Top|| File under:
Britain
London Mayor Appoints Woke Activist Brigade To 'Review' Statues For 'Diversity'
[Summit] The mayor of London Sadiq Khan has appointed a rogues gallery of woke partisans as a 'task force' to review whether statues and other landmarks in the city are 'diverse enough'.

The selection is chocked full of people who have previously declared their disdain for Britain's history, prompting warnings that unelected activists with an axe to grind are being placed in charge of erasing history.

Khan has said that it isn't the intention of the commission to pull down statues, but merely to 'raise public understanding'.

And that 'understanding' is seemingly that practically every statue, street name, and memorial in London is racist.

One of the members is a man called Toyin Agbetu, who previously vandalised a statue of Robert Geffrye, a former London mayor with links to the slave trade, with red paint in an effort to symbolise the 'blood on his hands'.

The Commission also includes an art critic by the name of Aindrea Emelife, who previously expressed supported for BLM activists who pulled down a statue of Edward Colston last year.
Posted by: Besoeker || 02/11/2021 02:05 || Comments || Link || E-Mail|| [10800 views] Top|| File under: Antifa/BLM
General Motors records $6.4 billion profit in 2020 amid pandemic
[TheHill] General Motors recorded a $6.4 billion profit in 2020, a slight drop from the previous year, even with the coronavirus pandemic affecting businesses around the world.

The automaker issued its full-year and fourth-quarter reports for 2020 on Wednesday, showing the company made a strong comeback last year after its North American plants had to shut down in the spring for about two months.

"GM's 2020 performance was remarkable by any measure, and even more so in a year when a global pandemic caused companies around the world — including GM — to temporarily suspend manufacturing operations to keep employees safe," CEO Mary Barra wrote in a letter to shareholders released Wednesday.

"Once-in-a-century challenges like these are tough, but they also provide much-needed clarity and perspective," she added.

The company still documented an 11 percent drop in revenue to $122 billion compared to 2019's $137 billion revenue and $6.7 billion profit, according to The New York Times.
Posted by: Besoeker || 02/11/2021 01:19 || Comments || Link || E-Mail|| [10794 views] Top|| File under:
Home Front: Politix
Former CIA Officer Says He Left Democratic Party Because of Impeachment
[E-Times] A former CIA officer wrote that he left the Democratic Party due to the impeachment of former President Donald Trump, saying that it only serves to exacerbate the political divide.

"For years, Democrats like me have watched with increasing alarm as our own political leaders and activists ... have used an endless stream of hateful, violent and ultimately un-American rhetoric that has resulted in billions of dollars in economic damage and given birth to a violent national movement," wrote Bryan Dean Wright, the former intelligence officer, for the Daily Caller.

Write added that the "modern Left" is infused with "systemic hatred" that has "inflamed profound political divisions and the predictable outcomes that come with them, most especially violence and destruction."

"The most egregious example came in the summer of 2020, with Leftist race riots that cost upwards of $2 billion in damages," he added, saying that Democratic leaders didn't offer condemnations when "fires raged," property was vandalized, and lives were destroyed.

Asserting that Democratically elected officials incited violence last year, Wright added that during riots, "a woman in New York City threw a Molotov cocktail at four police officers sitting in their vehicle during a riot" and "were unharmed only because the gas bomb failed to ignite."
Posted by: Besoeker || 02/11/2021 10:59 || Comments || Link || E-Mail|| [10794 views] Top|| File under:
Why I Love Frank Zappa, And You Should too
Thus guy's in my all-time top five musicians. For those of you care and give a rat's ass, they are in order - Rush, TOOL, Frank Zappa, AC/DC and Disturbed. I'm into the easy listening stuff...

Consider when this clip was filmed - almost forty years ago. I have a client who met him around 1992 - 'the strangest person I've ever met' was his precise quote. Strange does not preclude prescient.
Posted by: Raj || 02/11/2021 00:52 || Comments || Link || E-Mail|| [10796 views] Top|| File under:
Science & Technology
How Fake News Goes Viral
Hat tip - AMAC's magazine
[Scientific American] NASA runs a child-slave colony on Mars!

Photos taken by a Chinese orbiter reveal an alien settlement on the moon!

Shape-shifting reptilian extraterrestrials that can control human minds are running the U.S. government!

What drives the astonishing popularity of such stories? Are we a particularly gullible species? Perhaps not—maybe we're just overwhelmed. A bare-bones model of how news spreads on social media, published in June in Nature Human Behavior, indicates that just about anything can go viral. Even in a perfect world, where everyone wants to share real news and is capable of evaluating the veracity of every claim, some fake news would still reach thousands (or even millions) of people, simply because of information overload. It is often impossible to see everything that comes into one's news feed, let alone confirm it.

In disease models, highly connected people are called "superspreaders" because they help drive epidemics. By examining the behavior of actual Twitter users, however, she demonstrated in 2016 that superconnected agents pass on very few of the memes they receive. This is because they cannot possibly see, let alone read, everything in their staggeringly lengthy feeds. "People who are highly connected are unlikely to see anything that is even five minutes old because it is so far down their feed," she notes. Thus information overload ensures they are less likely to get infected in the first place. In her view, hubs suppress the vast majority of memes but may help to spread the few they let through.

Also playing a role in virality: friends tend to form clusters. So, for instance, because Alice knows Bob and Clive, the latter likely know each other as well, and likely share similar views on many issues. These clusters help establish what social media aficionados think of as an "echo chamber." Most of us tend to see some memes several times, increasing the likelihood that we too will share them. Making matters worse, the contagiousness of a meme—unlike that of a flu virus—depends on how often it has been shared. In a Web-based experiment involving more than 14,000 volunteers, sociologist Matthew Salganik, then at Columbia University, and others showed in 2006 that recruits were much more likely to download a particular song if they were aware that their peers liked it.

Such "social reinforcement" can ensure that contagiousness increases sharply once a certain threshold of exposure is crossed. "You see one person post, 'NASA's got slave colonies on Mars,' and you think, 'That's ridiculous,'" Porter explains. "You see a second person post, 'NASA's got slave colonies on Mars.' You see this many times, and it somehow becomes more plausible the more times you see it." And so you share it, too. Several research groups are exploring the intricate cognitive processes that lead to one meme being chosen over another.
Posted by: Flater Gloluse1367 || 02/11/2021 08:39 || Comments || Link || E-Mail|| [10794 views] Top|| File under:
How To Get Started in Making Maple Syrup
[Popular Mechanics] We had a place in Vermont with maple trees out back. During a particular time of year in Vermont, late winter, there is no good reason to do anything outside. We were all about trying to get our kids outside, so we thought: Let's drill a hole and get some sap.

I bought pails and the proper drill bit, and some cold-resistant tubing. Then I tapped the trees I remembered being maples from their beautiful colors in the fall. Maple trees turn first and give off the most beautiful colors for the autumn. I can remember, as a kid, picking up the seed pods from maples—we called them helicopters—peeling them apart and sticking them on my nose. My kids do that now, too.

We boiled the sap in my garage over an old propane turkey fryer. Once we did that, a bulb went off in my head. We did all that work, I thought, so we might as well tap more trees and get more syrup. So we did. Eventually it turned into a business. We make syrup, but we also accomplished our original goal: My kids get outside in the part of winter when no one really wants to go outside in Vermont. And they do it with us. On top of the syrup, that's another gift the maple tree gives us.
Posted by: Besoeker || 02/11/2021 01:35 || Comments || Link || E-Mail|| [10795 views] Top|| File under:
Southeast Asia
US to impose sanctions on military leaders in Myanmar, Biden says
[Aljazeera] United States President Joe Biden on Wednesday said the US will impose sanctions on Myanmar's military leaders following their coup d'etat and called for a return of power to civilian leaders.

In televised remarks at the White House, Biden condemned the military's takeover from the civilian-led government and its detention of the country's elected leader, Nobel laureate Aung San Suu Kyi.
Posted by: Besoeker || 02/11/2021 02:00 || Comments || Link || E-Mail|| [10795 views] Top|| File under:
Government
Court Docs Show FBI Can Intercept Encrypted Messages From Deep State-Backed 'Signal' App [Big League Politics]
[Big League Politics] Recent court documents have indicated that the Federal Bureau of Investigation (FBI) possesses a tool allowing them to access encrypted messages on the Signal app.


Vintage Vint Hill Farms Station (VHFS) signals intercept class at the graphic.


Signal has rapidly gained in popularity as Silicon Valley monopolists have grown more openly hostile to free speech, but the platform may be vulnerable to backdoors that undermine the privacy protections provided through the encrypted messaging service.

According to documents filed by the Department of Justice and first obtained by Forbes, Signal's encrypted messages can be intercepted from iPhone devices when those Apple devices are in a mode called "partial AFU," which means "after first unlock."

Latest: Democrat Who Said Conservatives are Terrorists at Sham Impeachment Hearing Took Pedo Bucks From Jeffrey Epstein

When phones are in partial AFU mode, Signal messages can be seized by federal authorities and other potentially hostile interests. GrayKey and Cellebrite are the tools typically used by the FBI to gain this sensitive information, an expert has explained.
Posted by: Angumble Phish5980 || 02/11/2021 02:13 || Comments || Link || E-Mail|| [10795 views] Top|| File under:
-PC Follies
Another Way Youtube Threatens & Deplatforms People
I've been checking out musician Rick Beato for some years now. He will go over and break down songs mostly from the perspective of a guitar player, and I like almost all of them (Simon & Garfunkel can blow me, toothless). Irrespective of the fact that the musicians he references in these songs still get royalties from Rick's replaying of these songs, some of them are bitching about it and he's received various levels of warnings and notices about this from Youtube, sending him threatening e-mails that if he commits this three times, he will be banned from Youtube permanently and thus effectively deplatformed.

I mention this because Rick Beato is in no way overtly political; this cancel culture bullshit is getting worse and is expanding far and wide because Youtube feels (correctly at this point) they can do this and suffer no repercussions.

Legally speaking I'm of the opinion this is more a copyright fight over $ than anything else but the Stalinist trend towards banning and threats is unmistakeable.
Posted by: Raj || 02/11/2021 01:07 || Comments || Link || E-Mail|| [10796 views] Top|| File under:
Science
SpaceX beat out SLS to launch the moon orbiting station.
NASA Awards Contract to Launch Initial Elements for Lunar Outpost

NASA has selected Space Exploration Technologies (SpaceX) of Hawthorne, California, to provide launch services for the agency's Power and Propulsion Element (PPE) and Habitation and Logistics Outpost (HALO), the foundational elements of the Gateway. As the first long-term orbiting outpost around the Moon, the Gateway is critical to supporting sustainable astronauts missions under the agency's Artemis program.

After integration on Earth, the PPE and HALO are targeted to launch together no earlier than May 2024 on a Falcon Heavy rocket from Launch Complex 39A at NASA's Kennedy Space Center in Florida. The total cost to NASA is approximately $331.8 million, including the launch service and other mission-related costs.

The PPE is a 60-kilowatt class solar electric propulsion spacecraft that also will provide power, high-speed communications, attitude control, and the capability to move the Gateway to different lunar orbits, providing more access to the Moon's surface than ever before.

The HALO is the pressurized living quarters where astronauts who visit the Gateway, often on their way to the Moon, will work. It will provide command and control and serve as the docking hub for the outpost. HALO will support science investigations, distribute power, provide communications for visiting vehicles and lunar surface expeditions, and supplement the life support systems aboard Orion, NASA's spacecraft that will deliver Artemis astronauts to the Gateway.

About one-sixth the size of the International Space Station, the Gateway will function as a way station, located tens of thousands of miles at its farthest distance from the lunar surface, in a near-rectilinear halo orbit. It will serve as a rendezvous point for Artemis astronauts traveling to lunar orbit aboard Orion prior to transit to low-lunar orbit and the surface of the Moon. From this vantage, NASA and its international and commercial partners will conduct unprecedented deep space science and technology investigations.

NASA's Launch Services Program at Kennedy will manage the SpaceX launch service. The HALO is being designed and built by Northrop Grumman Space Systems of Dulles, Virginia, and the PPE is being built by Maxar Technologies of Westminster, Colorado. NASA's Johnson Space Center in Houston manages the Gateway program for the agency. NASA's Glenn Research Center in Cleveland is responsible for management of the PPE.


Posted by: 3dc || 02/11/2021 00:00 || Comments || Link || E-Mail|| [10796 views] Top|| File under:
Who's in the News
47
[untagged]
3
Taliban
3
Govt of Pakistan
2
Govt of Iran
2
Antifa/BLM
1
al-Qaeda
1
Human Trafficking
1
Houthis
1
al-Qaeda in North Africa
1
Ottoman Proxies
1
Sublime Porte
1
Islamic State
Bookmark
E-Mail Me
The Classics
The O Club
Rantburg Store
The Bloids
The Never-ending Story
Thugburg
Gulf War I
The Way We Were
Bio
Merry-Go-Blog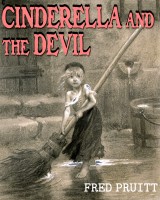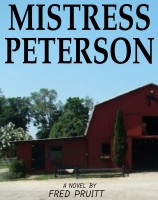 On Sale now!


A multi-volume chronology and reference guide set detailing three years of the Mexican Drug War between 2010 and 2012.

Rantburg.com and borderlandbeat.com correspondent and author Chris Covert presents his first non-fiction work detailing the drug and gang related violence in Mexico.

Chris gives us Mexican press dispatches of drug and gang war violence over three years, presented in a multi volume set intended to chronicle the death, violence and mayhem which has dominated Mexico for six years.
Click here for more information


Meet the Mods
In no particular order...


Steve White
Seafarious
tu3031
badanov
sherry
ryuge
GolfBravoUSMC
Bright Pebbles
trailing wife
Gloria
Fred
Besoeker
Glenmore
Frank G
3dc
Skidmark



Better than the average link...



Rantburg was assembled from recycled algorithms in the United States of America. No trees were destroyed in the production of this weblog. We did hurt some, though. Sorry.
3.225.221.130

Help keep the Burg running! Paypal: