-Short Attention Span Theater-
B-1 + B-2 + B-52 (=55) Flyover Superbowl 55
[Military.com] The B-52, which dates back to the early 1960s, had to keep in line with its B-1B Lancer and B-2 Spirit cousins over Tampa's Raymond James Stadium before the kickoff of Super Bowl LV. The flyover was timed perfectly as singers Jazmine Sullivan and Eric Church hit the final notes of the "Star Spangled Banner" -- thanks to coordinated efforts from the pilots, crew and ground liaisons, and other support aircraft.

On the day of the big game, the three met up ahead of time in the Gulf of Mexico, nearly 100 miles offshore. About 30 minutes prior to the flyover, they were seen flying around just before they moved into tight formation. The bombers received updates from a liaison on the ground who let them know when each event -- presentation of colors, singer H.E.R.'s rendition of "America the Beautiful," and finally, the national anthem -- began and ended so they could adjust their flight.
Posted by: Bobby || 02/13/2021 00:00 || Comments || Link || E-Mail|| [336069 views] Top|| File under:
Gangrene, ulcers, rashes: More bizarre COVID-19 symptoms revealed
[NYP] The list of mysterious symptoms related to the coronavirus keeps getting longer.

The latest unexpected side effect happened to an 86-year-old woman in Italy, whose fingers turned black with gangrene as COVID-19 caused severe clotting, cutting off the blood supply to her extremities.

Doctors were forced to amputate three of her digits after diagnosing the woman in April 2020, calling the case study a "severe manifestation" of the disease in a new report published in the European Journal of Vascular & Endovascular Surgery.

Physicians were already aware that the coronavirus may wreak havoc on the vascular system, though they aren't yet sure why. Currently, many in the medical community believe that the side effect may be related to an increasingly common immune overreaction to COVID-19, called a "cytokine storm," which prompts the body to attack both sickened cells and healthy tissues.

The medical community continues to discover new, unexpected conditions of the disease — as the US approaches 27 million cases this week since the March 2020 outbreak, per data from the World Health Organization. While many experience ailments similar to those associated with influenza, such as fever, body aches, trouble breathing and nasal congestion, other common warning signs have included nausea and vomiting, diarrhea and a mysterious inability to taste and smell, according to the Centers or Disease Control and Prevention.
Posted by: Besoeker || 02/13/2021 02:17 || Comments || Link || E-Mail|| [336076 views] Top|| File under:
-Land of the Free
Colt sold to Czech film
A Czech firearms company has reached a deal to buy Colt, the iconic American gunmaker that helped popularize the revolver.

Česká zbrojovka Group said it will acquire all of Colt's business for $220 million and about 1.1 million new shares of the Czech firm's stock.

The deal announced Thursday will help Česká zbrojovka, also known as CZG, expand its global customer base as well as its production capacity in the US and Canada, the company says.



More at the link
Posted by: badanov || 02/13/2021 05:33 || Comments || Link || E-Mail|| [336068 views] Top|| File under:
Britain
Over 200 British Academics Unwittingly Assisting CCP Military Tech
[NationalPulse] A new, bombshell report out of the United Kingdom unveils how research from British universities is being exploited by the Chinese Communist Party to empower and advance China's military, including the scope of "weapons of mass destruction."

The 115-page report from the British think tank Civitas is entitled "Inadvertently Arming China: The Chinese military complex and its potential exploitation of scientific research at UK universities."

The document draws attention to "the little-analysed but pervasive presence of Chinese military-linked conglomerates and universities in the sponsorship of high-technology research centres in many leading UK universities," a topic covered by The National Pulse at length.

The National Pulse has highlighted how America's premier institutions have accepted millions from Chinese state-owned enterprises in return for favorable studies on the Chinese Communist Party. Universities have also advised and hosted conferences alongside military-linked entities, including those sanctioned for human rights abuses.

The UK report also follows countless American professors involved in scientific research getting indicted for secret contracts with the Chinese Communist Party and espionage schemes to steal research.

Among the report's bombshell findings are how taxpaying citizens in the United Kingdom are funding the research:

"This report illustrates how 15 of the 24 Russell Group universities and many other UK academic bodies have productive research relationships with Chinese military-linked manufacturers and universities. Much of the research at the university centres and laboratories is also being sponsored by the UK taxpayer through research councils, Innovate UK, and the Royal Society."

"In many cases, these UK universities are unintentionally generating research that is sponsored by and may be of use to China's military conglomerates, including those with activities in the production of Weapons of Mass Destruction (WMDs), including intercontinental ballistic missiles (ICBMs) as well as hypersonic missiles, in which China is involved in a new arms race and seeks 'massively destabilising' weaponry," the report summarizes.

The report focuses on institutions including Cambridge University, Imperial College London, and Manchester University and research in the fields of shipbuilding, drones, radars, and beyond.

Accordingly, it recommends an audit of sponsorship relationships and policies with the aim of "establishing the total level of Chinese funding of UK technology research and establishing new rules for universities themselves."

On February 8th, The Times of London reported that "almost 200 British academics are being investigated on suspicion of unwittingly helping the Chinese government build weapons of mass destruction" and are "suspected of violating strict export laws intended to prevent intellectual property in highly sensitive subjects being handed to hostile state."
Posted by: Odub Crawford9368 || 02/13/2021 00:00 || Comments || Link || E-Mail|| [336071 views] Top|| File under: Commies
Caucasus/Russia/Central Asia
Ukrainian SBU arrests two Russian FSB agents
Counterintelligence officers from Ukraine's SBU State Security Service have exposed two Ukrainian citizens who had been recruited by the Russian Federal Security Service (FSB) and were collecting secret information about the combat readiness of the Ukrainian Armed Forces, the SBU's press center has reported.

According to the report, SBU operatives documented that the agents had been tasked with obtaining secret documents on the effectiveness of the use of new models of weapons and military equipment of the Ukrainian Armed Forces during the Anti-Terrorist Operation and the Joint Forces Operation. They also had to learn about the prospects of equipping and rearming units and subdivisions of the Ukrainian army.
Posted by: badanov || 02/13/2021 00:00 || Comments || Link || E-Mail|| [336070 views] Top|| File under:
China-Japan-Koreas
China Bans the BBC in Its Territory After Report of Rape, Abuse in Uighur Concentration Camps
[LI] China banned the British Broadcasting Corp. (BBC) in its territory.

The move comes after the BBC published a report with allegations of rape, torture, and abuse in Uighur concentration camps in Xinjiang province.

However, China already restricts BBC viewership in the country. It only appears "in international hotels and some diplomatic compounds."

Therefore, the majority of Chinese people do not have access to the BBC.

From the BBC:

In its decision, China's State Film, TV and Radio Administration said BBC World News reports about China were found to "seriously violate" broadcast guidelines, including "the requirement that news should be truthful and fair" and not "harm China's national interests".

It said that the BBC's application to air for another year would not be accepted.

The BBC said in a statement: 'We are disappointed that the Chinese authorities have decided to take this course of action. The BBC is the world's most trusted international news broadcaster and reports on stories from around the world fairly, impartially and without fear or favour."

The BBC revoked China Global Television Network's (CGTN) license:

Ofcom's decision earlier this month came after it found that CGTN's licence was wrongfully held by Star China Media Ltd.

CGTN was also found in breach of British broadcasting regulations last year, for airing the allegedly forced confession of UK citizen Peter Humphrey.

The Uighur Report
Tursunay Ziawudun, who spent nine months in a concentration camp in the Xinjiang region, said "men always wore masks" and suits. They'd select women after midnight to join them in the "black room," which did not have surveillance cameras.

The men took Ziawudun and gang-raped her three times.

"Perhaps this is the most unforgettable scar on me forever," she told the BBC. "I don't even want these words to spill from my mouth."

The Chinese detained Gulzira Auelkhan, a Kazakh woman, for 18 months within the system. She described how they forced her "to strip Uighur women naked and handcuff them." She would then leave them in the room for Chinese men:

Afterwards, she cleaned the rooms, she said.

"My job was to remove their clothes above the waist and handcuff them so they cannot move," said Gulzira Auelkhan, crossing her wrists behind her head to demonstrate. "Then I would leave the women in the room and a man would enter — some Chinese man from outside or policeman. I sat silently next to the door, and when the man left the room I took the woman for a shower."

The Chinese men "would pay money to have their pick of the prettiest young inmates", she said.

Some former detainees of the camps have described being forced to assist guards or face punishment. Auelkhan said she was powerless to resist or intervene.

Asked if there was a system of organised rape, she said: "Yes, rape."

"They forced me to go into that room," she said. "They forced me to take off those women's clothes and to restrain their hands and leave the room."
Posted by: Besoeker || 02/13/2021 07:52 || Comments || Link || E-Mail|| [336064 views] Top|| File under:
Europe
Germany 'offered $1bn if US dropped sanctions against controversial pipeline'
[Telegraph via Yahoo] A new political row has broken out over a controversial gas pipeline between Russia and Germany after Angela Merkel's government was accused of offering to spend $1bn (£720m) on American gas if the US called off planned sanctions [read: more US bullying] against the project.

The Nord Stream 2 pipeline will allow Russian gas to be pumped directly to Germany, but the US has threatened to impose sanctions on any company involved with the project, arguing it will make Europe too dependent on Russia for its energy needs.

Nord Stream 2 is also opposed by many of Germany's European neighbours and Mrs Merkel has come under pressure to cancel the project, especially in the wake of the poisoning and arrest of Russian opposition figure Alexei Navalny.

But many in German conservative circles remain convinced US opposition to the pipeline has as much to do with Washington's desire to sell its own LNG to Germany as any political concerns.

DUH described the letter as a "scandal" and "dirty deal", accusing Mr Scholz of encouraging the import of LNG obtained by fracking.

The new row comes as the German president denied allegations he had tried to justify the pipeline on the grounds Germany owed Russia a debt of guilt over the Second World War. The Ukrainian ambassador to Germany accused Frank-Walter Steinmeier of "questionable historical arguments" and ignoring Ukraine's millions of Second World War dead in an interview this week.

Mr Steinmeier in fact argued that it was difficult for Germany to pressure Russia over wrongdoing because of its own past. "More than 20m people in the former Soviet Union fell victim to the war. This does not justify any wrongdoing in Russian politics today, but we must not lose sight of the bigger picture," he said.

Ukraine also opposes the pipeline, which will allow Russia to bypass existing pipelines which cross its territory. A spokesman for Mr Steinmeier dismissed the Ukrainian objections. "The text of the interview speaks for itself," he said.

Lobbying group Environmental Action Germany (DUH) this week published a leaked letter from Olaf Scholz, the German finance minister, to Steve Mnuchin, the then US treasury secretary, dated last August.

In it, Mr Scholz offered to invest $1bn on new infrastructure to import American liquefied natural gas (LNG) at German ports if the US dropped the planned sanctions.
Posted by: Clem || 02/13/2021 00:00 || Comments || Link || E-Mail|| [336072 views] Top|| File under:
Southeast Asia
Report: Trust in US Soars Among Southeast Asians, Wanes Toward China
[BenarNews] Southeast Asian professionals are concerned that Beijing could use its financial and military might to threaten their countries'

illusory sovereignty

, which is why more of them trust the United States over China to work toward world peace, according to a new report by a Singaporean think-tank.

Confidence that the U.S. would be a leader in fostering global peace soared this year from the previous one, while fewer professionals throughout the region now trust China on the issue, according to findings of surveys done by the ASEAN Studies Center at the ISEAS — Yusof Ishak Institute.

"The region's trust deficit in China is trending upwards. China is the only major power that has increased its negative ratings from 60.4 percent in 2020 to 63 percent in 2021," according "The State of Southeast Asia 2021" report.

"China's predominant economic and political influence in the region has created more awe than affection. ... the majority worry that such economic heft, combined with China's military power, could be used to threaten their country's interest and

illusory sovereignty

," said the report.

The think-tank surveyed more than a 1,000 people in the 10 countries that form the Association of Southeast Asian Nations (ASEAN).

The United States, by contrast, has "made a surprising turn-around" in positive ratings in 2021 from the year before — 48.3 percent this year compared with 30.3 percent last year.

Those Southeast Asians who trust the U.S. said they believed it had the "political will to provide global leadership" and its military power "is an asset for global peace and security."

"Have the respondents left behind the past four years of dismal engagement with ASEAN under the Trump presidency and turned more bullish as the Biden administration takes over?" said the report, referring to professionals it surveyed from the across the regional bloc between Nov. 18, 2020 and Jan. 10, 2021.

"Only time will tell if the region's renewed trust in the U.S. is misplaced or not."

The report attributes Joe Foreign Policy Whiz Kid Biden

...Candidate for president in 2020. We hold these truths to be self-evident. All men and women created ... by the — you know — you know, the thing...
's ascendancy to the U.S presidency for why more of those surveyed welcomed Washington's strategic influence in their countries compared with last year.

"This positive view of the U.S. may well be attributed to the anticipation that the Biden administration will elevate American engagement with the region," the report said.

Concurrently, confidence in America as a provider of regional security also rose because professionals believe the new administration in Washington will turn its focus back to Southeast Asia.

"Despite Washington's perceived growing absence and decreasing influence in the region, 55.4 of the respondents still express confidence in the U.S. as a strategic partner and provider of regional security," the report said.

This marked a more than 20-percrntage point increase from last year that "can be attributed to the general optimism that the new Biden administration will pivot back to Southeast Asia."

Still, more than three-quarters of those surveyed acknowledged that Beijing has by far the most economic impact on Southeast Asia, the report said, noting that most who believe this worry about the superpower's growing economic influence.

Close to half of those surveyed also see China as the region's most influential political and strategic power, "which engenders considerable anxiety over Beijing's strategic clout in the region," the report said.

But a majority of respondents (61.5 percent) said they would pick the United States, when asked which of the two rival superpowers they would align themselves with if forced to do so.

"China as a choice dropped from 46.4 percent in 2020 to 38.5 percent in 2021 ... despite intensive COVID-19 diplomacy seen in the region," the report said.

The Institute of Southeast Asian Studies (ISEAS) was established as an autonomous organization by an act of the Singapore Parliament in 1968. It was renamed ISEAS — Yusof Ishak Institute in August 2015, after the first president of Singapore, who was elected by parliament.
Posted by: trailing wife || 02/13/2021 01:48 || Comments || Link || E-Mail|| [336071 views] Top|| File under: Commies
Philippines' Duterte Expects US to 'Pay' to Keep Military Pact Alive
[BenarNews] President Rodrigo Duterte warned Washington on Friday that it would "have to pay" to preserve a 22-year-old bilateral military pact, as Manila negotiates with the new U.S. administration on extending the Visiting Forces Agreement, which he has threatened to scrap.

The Philippine leader made the remarks while inspecting Air Force assets north of Manila, a day after officials from the governments of the two longtime defense allies began talks on the issue of renewing the 1999 VFA.

"I would like to put on notice if there's an American agent here that from now on, you want the Visiting Forces Agreement done? Well, they have to pay," Duterte said. "It's a shared responsibility, but your share of responsibility does not come free. Because after all, when the war breaks out, we all pay."


Learn to code in Mandarin, assho'!


Continued on Page 49
Posted by: trailing wife || 02/13/2021 01:46 || Comments || Link || E-Mail|| [336068 views] Top|| File under: Commies
-PC Follies
RFK Jr. Kicked Off Instagram - The Reason Will Not Surprise You
The Left eats one of their own, a continuing series...


[Zero Hedge] - Earlier, I wrote about Robert F. Kennedy, Jr., the founder and chairman of Children's Health Defense being kicked off Facebook-owned social media website Instagram on Thursday, purportedly because he posted misinformation related to coronavirus vaccines.

Here is an update: Kennedy has written a strong response to the removal, discussing the nature of his posts at Instagram, relating the debate stifling effect of Instagram's action, and pointing to the fact that both he and Informed Consent Action Network founder Del Bigtree were removed from Instagram just 15 minutes before they were to air a webinar featuring doctors and other individuals discussing matters related to coronavirus vaccines.

In his statement Kennedy writes:

Every statement I put on Instagram was sourced from a government database, from peer-reviewed publications and from carefully confirmed news stories. None of my posts were false. Facebook, the pharmaceutical industry and its captive regulators use the term 'vaccine misinformation' as a euphemism for any factual assertion that departs from official pronouncements about vaccine health and safety, whether true or not.

Further, states Kennedy, "the mainstream media and social media giants are imposing a totalitarian censorship to prevent public health advocates, like myself, from voicing concerns and from engaging in civil informed debate in the public square."
Posted by: Raj || 02/13/2021 14:41 || Comments || Link || E-Mail|| [336070 views] Top|| File under:
Pentagon announces members of Confederate base renaming commission
[JTN] The Pentagon on Friday announced the list of individuals appointed to the Department of Defense's commission on renaming bases named after Confederate generals.

Among the members of the congressionally-mandated panel include retired Navy Admiral Michelle Howard and retired Army Brigadier General Ty Seidule, the Defense Department said in a statement.

The members of the panel "posses[s] unique and relevant experience in and out of government that I know will inform this important effort," Secretary of Defense Lloyd Austin said.

"I look forward to seeing the results of the commission's work in the months ahead," Austin added.T
Posted by: Besoeker || 02/13/2021 07:44 || Comments || Link || E-Mail|| [336063 views] Top|| File under:
Who's in the News
31
[untagged]
3
Commies
2
Govt of Iran
2
Govt of Pakistan
1
Islamic State
1
Lashkar e-Taiba
1
Narcos
1
Pirates
1
PLO
1
Sublime Porte
1
Tin Hat Dictators, Presidents for Life,
1
Tin Hat Dictators, Presidents for Life, & Kleptocrats
1
Devout Moslems
1
Hamas
1
Human Trafficking
Bookmark
E-Mail Me
The Classics
The O Club
Rantburg Store
The Bloids
The Never-ending Story
Thugburg
Gulf War I
The Way We Were
Bio
Merry-Go-Blog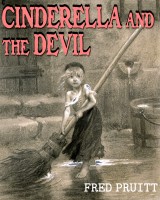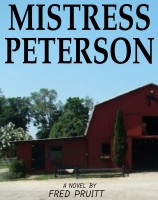 On Sale now!


A multi-volume chronology and reference guide set detailing three years of the Mexican Drug War between 2010 and 2012.

Rantburg.com and borderlandbeat.com correspondent and author Chris Covert presents his first non-fiction work detailing the drug and gang related violence in Mexico.

Chris gives us Mexican press dispatches of drug and gang war violence over three years, presented in a multi volume set intended to chronicle the death, violence and mayhem which has dominated Mexico for six years.
Click here for more information


Meet the Mods
In no particular order...


Steve White
Seafarious
tu3031
badanov
sherry
ryuge
GolfBravoUSMC
Bright Pebbles
trailing wife
Gloria
Fred
Besoeker
Glenmore
Frank G
3dc
Skidmark



Better than the average link...



Rantburg was assembled from recycled algorithms in the United States of America. No trees were destroyed in the production of this weblog. We did hurt some, though. Sorry.
3.238.118.27

Help keep the Burg running! Paypal: