-Lurid Crime Tales-
Elderly couple fights back against armed home invader
[ABC15 News] AIKEN COUNTY, SC (WACH) — A home invasion Monday in Aiken County turned deadly after an elderly couple fought off the suspect.

Eighty-two-year-old Herbert Parrish and his 79-year-old wife Lois Parrish said it was a normal Monday for them when they heard a knock at their back door around two in the afternoon.

"I opened the door and he said he was looking for his little white chihuahua and wanted to know if I saw it. I told him, no, I didn't," said Lois Parrish.

That's when the situation became violent. Lois said as she was closing the door, the man, who has now been identified as 61-year-old Harold Runnels, pushed his way inside. According to a police report, Runnels pulled out a large knife and began attacking Mrs. Parrish.

"I felt, we're gone. He's going to kill us and take what he can take," said Herbert Parrish.

That's when the Vietnam Veteran decided to fight back.

"He was not going to go out that door and leave us alive. That's the way I felt. That's why I said, I've got to do something quick and get the edge on him. Get the advantage on him," said Parrish.

Herbert Parrish was able to act quickly, grabbing hold of a shotgun that was hanging on the wall by the door. Parrish said he then hit the intruder with the handle of the firearm until Runnels was unconscious.


It could be argued that in this case the shotgun functioned merely as an unusually sturdy stick...
Posted by: Besoeker || 02/17/2021 06:37 || Comments || Link || [336079 views] Top|| File under:
-Obits-
Rush Limbaugh Dies at 70
From whitecollar redneck:
Rush Limbaugh has died. Godspeed

Day is done, gone the sun,
From the lake, from the hills, from the sky;
All is well, safely rest, God is nigh.

Fading light, dims the sight,
And a star gems the sky, gleaming bright.
From afar, drawing nigh, falls the night.

Thanks and praise, for our days,
'Neath the sun, 'neath the stars, neath the sky;
As we go, this we know, God is nigh.

Sun has set, shadows come,
Time has fled, Scouts must go to their beds
Always true to the promise that they made.

While the light fades from sight,
And the stars gleaming rays softly send,
To thy hands we our souls, Lord, commend.


Ebbomoger Speaking for Boskone4589 submitted Breitbart's report. Mullah Richard submitted the Fox News report, commenting, "He was responsible for showing millions of folks what was really going on. RIP"




Amen to all the RIP's. It shows what an impact this "Entertainer" (his words) had on America
Posted by: DarthVader || 02/17/2021 13:13 || Comments || Link || [336135 views] Top|| File under:
-Signs, Portents, and the Weather-
Coronavirus vaccine Crippling storm hampers vaccinations
[AP] A paralyzing winter storm wrought havoc with COVID-19 vaccination efforts around the country on Tuesday, forcing the cancellation of appointments and delaying vaccine deliveries just as the federal government rolled out new mass vaccination sites aimed at reaching hard-hit communities.

FEMA opened its first COVID-19 inoculation sites in Los Angeles and Oakland, part of a broader effort by the Biden administration to get shots into arms more quickly and reach minority communities hit hard by the outbreak.

The developments came as the vaccination drive ramps up. The U.S. is administering an average of nearly 1.7 million doses per day, according to the Centers for Disease Control and Prevention.

And the administration said Tuesday it was boosting the amount of vaccine sent to states to 13.5 million doses per week, a 57% increase from when President Joe Biden took office nearly a month ago, as well as doubling to 2 million the weekly doses being sent to pharmacies.

At the same time, coronavirus deaths are down sharply over the past six weeks, and new cases have plummeted.

Snow, ice and bitter cold forced authorities to halt vaccinations from Pennsylvania to Illinois and from Tennessee to Missouri. In snowy Chicago, Public Health Commissioner Dr. Allison Arwady said more than a hundred city vaccine sites didn't get shipments Tuesday because of the extreme weather, leading to many cancellations.

The Biden administration said the weather was expected to disrupt shipments from a FedEx facility in Memphis and a UPS installation in Louisville, Kentucky. Both serve as vaccine shipping hubs for a number of states.
Posted by: Besoeker || 02/17/2021 06:15 || Comments || Link || [336084 views] Top|| File under:
Afghanistan
Mohammad Afzal, bodyguard to Minister of Defense committed suicide: Saleh
[KhaamaPress] Amrullah Saleh, First Vice President said Mohammad Afzal, bodyguard to Minister of Defense, who was found dead at home with his son was not assassinated but

did away with himself

.

According to the statement, there are rumors that the murders of Afzal also known as Sultan, and his son were not assassinated, but the officials referred it to a suicidal case.

According to the sources, he had family issues and has not been on duty for a long time.

Earlier, Mohammad Afzal an army officer, and his five-year-old child were mysteriously killed in their home in PD9 of 4th Macroryan in Kabul city.

The incident happened on Saturday night, inside Afzal's apartment.

According to the reports Afzal worked as Driver for Defense Minister, Asadullah Khalid.

But the ministry has not yet commented on his duty.

Meanwhile,


...back at the alley, Slats grabbed for his rosco...


a security guard in the building told the media, that Afzal was shot in the head and the police have sealed his apartment.

Afzal was from Kapisa province and the in Block 8 of Macroryan fourth with his wife and two children.
Posted by: trailing wife || 02/17/2021 00:00 || Comments || Link || [336089 views] Top|| File under:
China-Japan-Koreas
North Korea 'tried to hack' Pfizer for vaccine info - South's spies: Reports
[AlAhram] North Korea has been under self-imposed isolation since closing its borders in January last year to try to protect itself from the virus that first emerged in neighbouring China and has gone on to sweep the world

North Korea

...hereditary Communist monarchy distinguished by its truculence and periodic acts of violence. Distinguishing features include Songun (Army First) policy, which involves feeding the army before anyone but the Dear Leadership, and Juche, which is Kim Jong Il's personal interpretation of Marxism-Leninism, which he told everybody was brilliant. In 1950 the industrialized North invaded agrarian South Korea. Twenty-one countries of the United Nations eventually contributed to the UN force opposing the invasion, with the United States providing around 90% of the military personnel. Seventy years later the economic results are in and it doesn't look good for Juche...
n hackers tried to break into the computer systems of pharmaceutical giant Pfizer in a search for information on a coronavirus (aka COVID19 or Chinese Plague)
Continued on Page 49
Posted by: trailing wife || 02/17/2021 00:00 || Comments || Link || [336082 views] Top|| File under: Commies
Down Under
Google & Facebook falling in line 'very soon' with Australian government media reform bill
See? All they need is a little firmness, and they sit up and beg nicely.

[AlMasdar] Australian Treasurer Josh Frydenberg says that there has been "great progress" in talks between the tech giants and Australia in regards to the new Australia's News Media Bargaining Code, which first emerged in 2019.

The purpose of the bill is to establish reciprocity for news and media organizations mandating the tech companies to pay for content as well as implement certain transparency about the algorithms in use.

Both Facebook and Google have rebutted the demands and states that it would give Australian media companies an unfair advantage by knowing the inner workings of how their technology works.

Google has gone so far as to threaten to completely bar Australians access to their services.

Microsoft has offered to step in and offer their Bing services which can explain the sudden willingness of Google & Facebook to make "great progress".
Posted by: trailing wife || 02/17/2021 00:00 || Comments || Link || [336078 views] Top|| File under:
Home Front: Politix
Michigan Removes 177,000 Voters From Voter Rolls After Legal Challenge
[Free Beacon] The Michigan secretary of state removed 177,000 inactive voters from the state's voter rolls after settling a legal challenge.

The state removed the names from the voter rolls in late January because the voters no longer live in the state or did not respond to the state's inquiries about their addresses, according to a Tuesday district court announcement. The state performed the post-election audit during a legal battle with the Honest Elections Project, an election watchdog.

Jason Snead, head of the Honest Elections Project, which supported the lawsuit, said the state's decision to remove the voters will help combat any allegations of voter fraud. "The last thing that we want is to create a system in which you could have widespread voter fraud or where it's impossible to debunk false allegations of widespread voter fraud because you are undermining or failing to act on the necessary measures that help to prevent fraud and bolster confidence in the democratic process," he said.

Secretary of State Jocelyn Benson (D.) called the move a victory for transparency.
Posted by: Besoeker || 02/17/2021 02:18 || Comments || Link || [336083 views] Top|| File under:
India-Pakistan
Rapid disengagement at LAC as Chinese dismantle tents, move back armoured vehicles
[OneIndia] The Chinese PLA is in the process of a second round of disengagement at the Line of Actual Control (LAC) in Eastern Ladakh.

The date of the next meeting of the military commanders is yet to be fixed. However the disengagement as decided in the last meeting is taking place as per plan. The disengagement at the north and south banks of Pangong Lake is expected to be completed by Friday, official familiar with the developments tell OneIndia.

On Tuesday, the Indian Army released video clips and photographs of the Chinese troops withdrawing from Pangong Tso area. The visuals released were from the Pangong Tso and Kailash Range area on the lake's south bank.

The clips showed the Chinese troops dismantling tents on a hillside as well down a mountain slope.

There is rapid movement of Chinese heavy vehicles beyond Finger 8, satellite images have shown.

While armoured elements like battle tanks and armoured personnel carriers are being withdrawn from friction points in the south bank of Pangong Tso, troops are being pulled back from the north bank areas, sources said.

The sources said withdrawal of armoured elements from the south bank of Pangong Tso is almost complete and temporary structures erected by both sides will be demolished in the next few days.

"The disengagement process will take time as both sides are together carrying out verification of the withdrawal of troops and military hardware," said a source.

The disengagement of troops and armoured elements is limited to the friction points where the two sides were on an eyeball-to-eyeball confrontation, sources said.

After a nine-month standoff, the two militaries reached the agreement on disengagement in the north and south banks of Pangong lake that mandates both sides to cease forward deployment of troops in a "phased, coordinated and verifiable" manner.
Posted by: trailing wife || 02/17/2021 01:36 || Comments || Link || [336084 views] Top|| File under: Commies
Southeast Asia
Myanmar Junta Cuts Internet again to Grind Down Anti-coup Rallies
[AnNahar] Myanmar's generals imposed a second straight overnight internet shutdown into Tuesday, ignoring international condemnation as they worked to grind down a popular uprising against their coup.

In the two weeks since troops ousted Aung San Suu Kyi and took the civilian leader into custody, big urban centres and isolated village communities alike have been in open revolt.

Security forces have used increasing force to quell huge nationwide street protests and a disobedience campaign encouraging civil servants to strike.

Troops have fanned out around the country in recent days and fired rubber bullets to disperse one rally in Mandalay, hours before authorities again cut internet gateways.

"They shut down the internet because they want to do bad things," said 44-year-old Win Tun, a resident of commercial capital Yangon.

"We didn't sleep the whole night so we could see what would happen."

The shutdown came after another day of protests in Yangon, in defiance of armoured vehicles and troop convoys stationed around key sections of the city -- although turnout was smaller than in recent days.

Mandalay, the country's second largest city, saw a clash that left at least six injured after police used slingshots against protesters and fired rubber bullets into the crowd.

Demonstrators retaliated by throwing bricks, according to a medic at the scene, while journalists said police had beaten them in the melee.

Crowds returned to the streets of Yangon and other locations around the country on Tuesday morning.

"I want more people to join the protests, we don't want to be seen as weak," said Thwe Ei Sann, a university student in the city.

A large crowd blocked railway tracks outside the port city of Mawlamyine to prevent a Yangon-bound train from leaving the port city.

Many of the country's locomotive drivers have joined the anti-coup work boycotts and have frustrated junta efforts to restart the national railway network after a Covid-19 shutdown.

Yangon residents had on the weekend used tree trunks to block police vehicles sent to bring striking rail workers back to their stations.

- 'NOBODY BELIEVES THEM' -
The international community has unleashed a torrent of condemnation against the leaders of Myanmar's new army administration, which insists it took power lawfully.

UN ambassador Christine Schraner Burgener spoke to junta number two Soe Win on Monday and warned him that the regime's network blackouts "undermine core democratic principles", according to a

front man

.

State media reported the following day that the general had discussed "security measures" with the envoy, along with the regime's Covid-19 vaccination rollout and economic recovery plans.

More than 420 people have been arrested since the coup, according to a list of confirmed detentions from the Assistance Association for Political Prisoners monitoring group.

There are numerous unconfirmed reports of other arrests.

Suu Kyi and her top political ally, Win Myint, have not been seen in public since they were detained in dawn raids on February 1, the day a new parliament was due to convene.

Both are expected to appear in court by videolink in Naypyidaw
...generally translated as royal capital, seat of the king or abode of kings because the general in charge had a massive ego. It was founded in 2002 because Rangoon was worn out. Traditionally, Naypyidaw was used as a suffix to the names of royal capitals, such as Mandalay, which was called Yadanabon Naypyidaw in Burmese...
this week.

The Nobel laureate, who spent years under house arrest for opposing an earlier dictatorship, has been charged under an obscure import law for possessing unregistered walkie-talkies at her home.

Her lawyer Khin Maung Zaw said he had been unable to contact his client, though officials from her National League for Democracy (NLD) party have previously said she is in good health.

UN special rapporteur Tom Andrews told AFP Monday that he does not expect Suu Kyi's court hearing to be fair.

"There's nothing fair about the junta. This is theatre. It's just theatre. And of course, nobody believes them," Andrews said.
Posted by: trailing wife || 02/17/2021 00:00 || Comments || Link || [336078 views] Top|| File under:
-PC Follies
Nickelodeon proposes LGBT, trans, pansexual 'pride' and more in Blue's Clues song
[LIFE Site] February 15, 2021 (LifeSiteNews) — Since 1996, Blue's Clues has been a staple of early-childhood television. But like most long-running pop culture properties to make it to the present day, the show's current stewards have injected it with a dose of pro-LGBT messaging.

On February 11, the official YouTube channel for the show's current incarnation, Blues Clues & You!, published a video featuring a song about the alphabet. Most of the video is standard children's fare, but as stylized letters scroll across the screen during the refrains, the letter P can be seen sporting a rainbow pattern and a heart.

When the song reaches P, it announces that "P is full of Pride!" and the letter is flanked by eight different "pride" flags. In addition to the widely-recognizable homosexual and transgender pride flags, the pro-LGBT Out identifies the others as representing non-white LGBT, asexual, lesbian, bisexual, nonbinary, genderfluid, intersex, and pansexual "pride."
Posted by: Besoeker || 02/17/2021 06:46 || Comments || Link || [336086 views] Top|| File under:
Who's in the News
30
[untagged]
6
Taliban
3
Commies
3
Devout Moslems
2
Govt of Iran
2
Sublime Porte
1
Hamas
1
Hezbollah
1
Human Trafficking
1
Islamic State
1
Jamaat-ul-Mujahideen Bangladesh (IS)
1
Narcos
1
Tin Hat Dictators, Presidents for Life,
1
Ansarullah Bangla Team (AQIS)
1
Antifa/BLM
1
Baloch Liberation Army
1
Govt of Iraq
1
Govt of Pakistain Proxies
Bookmark
E-Mail Me
The Classics
The O Club
Rantburg Store
The Bloids
The Never-ending Story
Thugburg
Gulf War I
The Way We Were
Bio
Merry-Go-Blog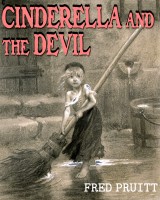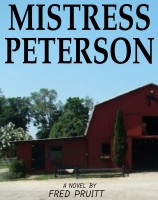 On Sale now!


A multi-volume chronology and reference guide set detailing three years of the Mexican Drug War between 2010 and 2012.

Rantburg.com and borderlandbeat.com correspondent and author Chris Covert presents his first non-fiction work detailing the drug and gang related violence in Mexico.

Chris gives us Mexican press dispatches of drug and gang war violence over three years, presented in a multi volume set intended to chronicle the death, violence and mayhem which has dominated Mexico for six years.
Click here for more information


Meet the Mods
In no particular order...


Steve White
Seafarious
tu3031
badanov
sherry
ryuge
GolfBravoUSMC
Bright Pebbles
trailing wife
Gloria
Fred
Besoeker
Glenmore
Frank G
3dc
Skidmark



Better than the average link...



Rantburg was assembled from recycled algorithms in the United States of America. No trees were destroyed in the production of this weblog. We did hurt some, though. Sorry.
18.206.12.157

Help keep the Burg running! Paypal: