-Lurid Crime Tales-
Inmate kills correction officer, seriously injures another at northern Indiana prison
[13WTHR] MICHIGAN CITY, Ind. — Indiana State Police detectives are investigating an attack on two correction officers at the Indiana State Prison in Michigan City.

The incident happened Sunday, Feb. 21 around 3:40 p.m. ET when an inmate attacked two correction officers in a common area. The Indiana Department of Correction said inmate Tymetri Campbell, 38 of Indianapolis, was attacking Sgt. Padrick Schmitt and stabbed him multiple times before Lt. Eugene Lasco went to assist.

Campbell then attacked and stabbed Lasco. Both correction officers were transported to Franciscan Hospital in Michigan City, where Lasco later died.
Posted by: Besoeker || 02/23/2021 07:26 || Comments || Link || E-Mail|| [10795 views] Top|| File under:
-Short Attention Span Theater-
German special forces mistaken for terrorists after training mix-up in Arizona
[Telegraph] German special forces soldiers on a training mission in the US nearly caused a diplomatic incident earlier this month, it has emerged.

The German unit's insistence on secrecy went badly wrong when a local hospital contacted the FBI over fears they could be extremists planning a terror attack.

Germany's Special Forces Command (KSK) holds regular freefall parachute training in the small Arizona town of Eloy, just south of Phoenix, because of the clear weather conditions.

The training takes place with the agreement of the US authorities and the German army has posted several videos from previous years on social media.

But the fact the training is not a top secret mission does not appear to have fully registered with two of the special forces soldiers.

The soldiers in question were sent to the local hospital to inquire about medical facilities in the event any member of the unit was injured. But when they were asked to show their IDs they refused and instead produced Nato movement orders, which alarmed the hospital staff.

The hospital called in the FBI, which contacted the German embassy in Washington.

The whole incident descended further into farce as it became clear the special forces were so wedded to being secretive that they hadn't even informed their own embassy they were going to be in the US.

The mix-up was reportedly only cleared up after several phone calls between Washington and Berlin.

"At the beginning of February, two German soldiers asked a US hospital about the possibilities of support in the event of jump injuries. This probably raised concerns among hospital staff, as the soldiers identified themselves with Nato orders which were unfamiliar to them," said a spokesman for the German army.

"The hospital is understood to have informed the American security authorities. Ultimately, the matter was clarified through the German embassy."

The incident is less serious than others involving the KSK in recent years.

The unit was partially disbanded after far-Right sympathisers were found in its ranks last year, and it is facing new allegations that commanders turned a blind eye to troops stealing ammunition.

It is not known whether the soldiers involved in the Arizona episode faced any disciplinary action. But one consequence is that the KSK has been ordered to register all future trips to the US with the German embassy.



Instructive video found here.



Posted by: Besoeker || 02/23/2021 12:07 || Comments || Link || E-Mail|| [10798 views] Top|| File under:
First Two At-bats, Two Grand Slams
[DISM via DSCRN] With the bases loaded, true freshman Caleb Pendleton stepped to the plate for the first time in his collegiate career. Dude drilled a bases-clearing grand slam home run. Impressive, right? Just wait.


Cue the screams of "White Surpremacy" in 5...4...
Posted by: Mercutio || 02/23/2021 08:15 || Comments || Link || E-Mail|| [10798 views] Top|| File under:
Africa Subsaharan
DRC: Italian ambassador killed by non-jihadi Hutu rebels
More on

this story

from yesterday, which has been moved to Page 3: Non-WoT.

[AnNahar]

Italia

's ambassador to the Democratic Republic of the Congo

...formerly the Congo Free State, Belgian Congo, Zaire, and who knows what else, not to be confused with the Brazzaville Congo aka Republic of Congo, which is much smaller and much more (for Africa) stable. DRC gave the world Patrice Lumumba and Joseph Mobutu, followed by years of tedious civil war. Its principle industry seems to be the production of corpses. With a population of about 74 million it has lots of raw material...
was among three people killed on Monday when a U.N. convoy was ambushed in the country's troubled east, an attack the government blamed on a Rwandan Hutu rebel group.

Luca Attanasio died of his wounds after a World Food Program (WFP) convoy came under gunfire near Goma while he was on a field trip, a senior diplomatic source said in Kinshasa.

The Italian government confirmed Attanasio's death and said an Italian policeman, Vittorio Iacovacci, as well as a driver it did not identify, had also died.

The DRC's interior ministry, in a statement, blamed the attack on "members of the Democratic Forces for the Liberation of Rwanda (FDLR)," a Rwandan Hutu rebel group that has plagued the region for more than a quarter of a century.



According to a US monitor, the Kivu Security Tracker (KST), 122

gang

s were active in North and South Kivu, Ituri and Tanganyika provinces last year.

Four people were kidnapped, one of whom was later found, it said.

The DRC's army said its troops were searching the area for the assailants.

- TROUBLED REGION -
A vast country the size of continental western Europe, the DRC is grappling with numerous conflicts, especially in its remote, mineral-rich east.

Scores of militias roam the four eastern provinces, many of them a legacy of wars in the 1990s that sucked in countries around central-southern Africa and claimed millions of lives.

According to a US monitor, the Kivu Security Tracker (KST), 122

gang

s were active in North and South Kivu, Ituri and Tanganyika provinces last year. More than 2,000

non-combatants were killed

, according to UN figures issued last week.

Monday's attack occurred north of the North Kivu capital of Goma, in Nyiaragongo Territory -- an area where the FDLR is one of a number of

gang

s.

Some of the founders of the FDLR were involved in the 1994 Rwandan genocide in which 800,000 people, mainly Tutsis but also Hutu moderates, were slaughtered by the Hutu majority.

The group is opposed to the current Rwandan government but has not launched any large-scale offensive in Rwanda since 2001.

In April last year, the FDLR was blamed for killing 12 rangers in the Virunga National Park, a UNESCO-listed wildlife reserve that is home to critically-endangered mountain gorillas.

Another group in the area north of Goma is a Congolese Tutsi group also known as the Congolese Revolutionary Army, which took Goma in 2012-2013.

The WFP said Attanasio had been with it on a fact-finding mission.

"The delegation was travelling from Goma to visit a WFP school feeding program in Rutshuru when the incident took place," it said in a statement.

"The attack... occurred on a road that had previously been cleared for travel without security escorts," it said.
Posted by: trailing wife || 02/23/2021 00:00 || Comments || Link || E-Mail|| [10794 views] Top|| File under:
China-Japan-Koreas
China Lists Four 'Red Lines' to Biden, Demands US Lift Tariffs and Sanctions
[NTD via Rantingly.com] Chinese foreign affairs minister Wang Yi urged the United States to meet four requirements from Xi Jinping's regime at the Lanting Forum, a video conference organized by the Chinese foreign affairs ministry on Feb. 22.

The requests include: ending support for Taiwan, Hong Kong, Xinjiang, and Tibet; resuming the U.S.-China dialogue; ending the tariffs on Chinese products and sanctions on Chinese enterprises; and removing all restrictions on China's news agencies and cultural entities such as the Confucius Institutes.
Posted by: Ebbereger Unainter6303 || 02/23/2021 10:18 || Comments || Link || E-Mail|| [10797 views] Top|| File under: Commies
Top Chinese Official Outlines Plan to Ensure 'Patriots' Run Hong Kong
[AnNahar] A top Chinese official on Monday outlined plans to ensure only "patriots" run Hong Kong as Beijing seeks to neuter any remaining democratic opposition and take a more direct role in how the business hub is run.

The landmark speech by Xia Baolong, head of the Hong Kong and Macau Affairs Office, came just two weeks ahead of the annual meeting of China's rubber-stamp legislature as speculation grows that further measures are being planned to sew up control of the city.

"The most vital and pressing task to enforce rule by patriots is to improve the relevant systems, particularly the relevant electoral system," Xia said, according to a speech published by his office.

"Being patriotic means loving the People's Republic of China."

Hong Kong has never been a democracy -- something that has fueled protests and resentment towards Beijing.

But until recently, the city had a veneer of choice that allowed a small and vocal opposition to flourish at certain local elections.

After huge and often violent mostly peaceful democracy protests swept the city in 2019 -- and opposition politicians won a landslide in district council elections -- Beijing responded with a major crackdown.

At last year's meeting, China's National People's Congress imposed a sweeping national security law that outlawed much dissent in Hong Kong and radically transformed its relationship with the authoritarian mainland.

Hong Kongers are therefore looking closely at what the next meeting might bring.

Xia's comments suggest Beijing is seeking to ensure no opposition candidates are able to stand in the city's limited elections and echoing weeks of calls in China's state media for such a purge.

Authorities, he said, must "close loopholes" that allow "anti-China troublemakers" into politics.

"Improving the relevant electoral system must be led by the central government," he added.

- 'RED LINES' -
Xia also laid out the criteria for what makes a "real patriot", including love for the People's Republic of China, its constitution and the Communist Party.

He added that the judiciary must also be patriots -- a potentially ominous warning for those who fear Beijing is planning to overhaul Hong Kong's independent courts, one of the pillars of its success as a business hub.

Ahead of its 1997 handover by

Britannia

, China agreed to let Hong Kong keep certain liberties and autonomy for 50 years in a model dubbed "One Country, Two Systems".

Western governments and critics accuse Beijing of shredding that commitment in recent years.

Beijing counters that it is restoring stability.

What form electoral reform might take remains to be seen.

Beijing could further ramp up control of the city's half-elected legislature to maintain an even more solid majority for its supporters in a chamber already devoid of any opposition after the courts disqualified some opposition figures because of their political views.

It could also go after district council elections -- the only time Hong Kongers get to vote for every seat.

Andrew Leung, the pro-Beijing president of Hong Kong's legislature, told

news hound

s on Monday that Xia was "outlining the red lines for people holding high offices in Hong Kong".

Hong Kong's leader Carrie Lam welcomed Xia's speech and rejected concerns that dissenting voices were being oppressed.

"If we must use the word 'oppress, it's oppressing those who advocate Hong Kong independence, who attempted to push Hong Kong into the abyss of violence and those who forget their ancestry, do not recognize themselves as Chinese, who collude with foreign political organizations to destroy Hong Kong," she told

news hound

s.
Posted by: trailing wife || 02/23/2021 00:00 || Comments || Link || E-Mail|| [10795 views] Top|| File under: Commies
Great White North
Canada to follow Australia and take on Facebook, seeking payment for content
[NYPost] Canada is poised to take on Facebook, following the example set by Australia, which began a war with the tech giant when the country's publishers backed proposed legislation demanding payment for their content.

Canadian Heritage Minister Steven Guilbeault condemned Facebook's actions as "highly irresponsible" last week when the social media giant removed all Australian news content from its sites in retaliation.

Guilbeault warned that Canada would be next in making sure Facebook paid for news content from Canadian publishers. Guilbeault is charged with drafting legislation in the next few months that would require Facebook and Alphabet Inc's Google to pay up.

"Canada is at the forefront of this battle ... we are really among the first group of countries around the world that are doing this," Guilbeault told

news hound

s.

Guilbeault said he recently met with government ministers from Australia, Finland,

La Belle France

and Germany to hammer out a common front with respect to Google and Facebook, the Globe and Mail reported.

"It was the first ministerial meeting where we jointly started talking about what we want to do together regarding web giants, including fair compensation for media. We believe that there's real strength in unity on that," he said, adding that the growing coalition of countries opposed to Facebook and Google could soon reach 15. "I'm a bit curious to see what Facebook's response will be. Is Facebook going to cut ties with Germany, with

La Belle France

, with Canada, with Australia and other countries that will join? At a certain point, Facebook's position will be completely untenable."

In Canada, critics of the social media giants welcomed the country's stand with regard to the tech giants. Last week, Canadian

politician

Alexandre Boulerice introduced a motion in the House of Commons condemning Facebook's actions, saying that "Facebook's intimidation" has no place in a democracy.

"We are seeing a very significant turning point in challenging the monopoly that big tech is wielding," said Megan Boley, a professor of media studies at the University of Toronto in an interview with The Post. "Right now, they are deciding what is truth for the whole world. What's exciting is that this is an issue that countries can unite on and hold Facebook and Google accountable."

But others took to Twitter to blast Guilbeault's plan. "If you force companies to pay for every link they make to another site you are in essence breaking the internet," tweeted @mattolan. "This hurts Canadian media; it doesn't help it. This is a very poorly thought out plan."
Posted by: trailing wife || 02/23/2021 00:32 || Comments || Link || E-Mail|| [10800 views] Top|| File under:
Science & Technology
Pictures of damage to 777 from engine failure
[Business Insider] New photos show a Boeing 777 engine that failed shortly after takeoff, including a fan blade that snapped.

The images were released by the US National Transportation Safety Board late Monday. They show the United Airlines plane that was forced to turn back and land in Denver on Saturday.

An image of the Pratt & Whitney PW4000 engine shows where a fan blade snapped and damage to the blade beside it.


Photos at the link
Posted by: Ebberenter Flaiger6132 || 02/23/2021 11:38 || Comments || Link || E-Mail|| [10795 views] Top|| File under:
NASA releases first sound recording from Mars
NASA has released the first recording of audio from Mars, captured by a microphone on the side of a rover that recently landed on the red planet.

"This set of sounds from the surface of Mars were recorded by the microphone on the side of NASA's Perseverance Rover on Feb. 20, 2021," according to NASA. "In the first set, sounds from the rover itself dominate. In the second set, the sound was filtered to make sounds from Mars more audible. You can hear a little wind in the second set."



Actual sounds and story found at this link.
Posted by: Besoeker || 02/23/2021 08:01 || Comments || Link || E-Mail|| [10800 views] Top|| File under:
Consequences of Large-scale Solar and Wind Turbine Farms
[Blaze Media] A new study finds there could be unintended consequences of constructing massive solar farms in deserts around the world. The eye-opening research claims that huge solar farms, such as in the Sahara, could usher in environmental crises, including altering the climate and causing global warming.


How do you get the power thus generated to the users? Batteries delivered by Amazon?


The study was carried out by Zhengyao Lu, a researcher in Physical Geography at Lund University, and Benjamin Smith, director of research at the Hawkesbury Institute for the Environment at Western Sydney University. The results of their research were published in a Feb. 11 article in The Conversation.

Solar panels are darker colors such as black and blue to attract and absorb more heat, but they are usually much darker than the ground around the solar panel. The post cites an article that claims most solar panels are between 15% and 20% efficient in converting sunlight into usable energy. The researchers assert that the rest of the sunlight is returned to the surrounding environment as heat, "affecting the climate."

Authors of a 2018 study say that climate models show that installing ample numbers of wind turbines would double precipitation in the Sahara desert, and solar panels would increase precipitation by 50%. The researchers came to this conclusion by determining that the solar panels and wind turbines would decrease the albedo on the land surface. Albedo is the fraction of light that is reflected by a body or surface.

The authors conclude their article by stating renewable energy solutions "may help society transition from fossil energy, but Earth system studies like ours underscore the importance of considering the numerous coupled responses of the atmosphere, oceans and land surface when examining their benefits and risks."


The Science is settled. And besides, it's rayciss.
Posted by: Bobby || 02/23/2021 00:00 || Comments || Link || E-Mail|| [10796 views] Top|| File under:
-PC Follies
San Francisco School Board President: On Second Thought, We'll Focus On Opening Schools Before Renaming Them
[Hot Air] That this was not the San Francisco Unified School District's priority in the first place speaks volumes about where students rank in its focus. This reversal from Gabriela López does little to change that, either. It only comes after the SFUSD board made itself into a national laughingstock — and after the city sued to get them to do their jobs:

Six weeks ago, I became president of the school board. Since day one, my priority has been to reopen our city's public schools safely. As soon as possible.

There have been many distracting public debates as we've been working to reopen our schools. School renaming has been one of them. It was a process begun in 2018 with a timeline that didn't anticipate a pandemic. I acknowledge and take responsibility that mistakes were made in the renaming process.

"Mistakes were made"? No kidding. Note the use of passive voice, as well as the buck-passing in these two paragraphs. López might only have become board president six weeks ago — which actually preceded the renaming vote — but she's been on the SFUSD school board since January 2019. Furthermore, as her bio notes, "López is a core organizer at Teachers 4 Social Justice," which likely means that she didn't put up too much resistance to this renaming push.
Posted by: Besoeker || 02/23/2021 07:46 || Comments || Link || E-Mail|| [10796 views] Top|| File under:
Pulitzer Prize-Winning Journalist Calls America a 'Criminal Enterprise'
[Free Beacon] Pulitzer Prize-winning journalist Karen Hunter called the United States a "400-year criminal enterprise" in a YouTube livestream on Saturday.

Hunter delivered the comments while dissecting a new PBS documentary, The Black Church, on Howard University professor Greg Carr's weekly YouTube series In Class with Carr. Hunter said she appreciated the film for representing black America but was left feeling "empty" because PBS documentaries are made for white people and fail to "free" black people.

"We have so much more history even in Christianity than the Europeans," said Hunter, a distinguished lecturer at Hunter College's journalism school. "We have so much more history in God and religion and how we practice. This little 400-year criminal enterprise does not define the black church."

The professors also discussed Coca-Cola's diversity seminar, which went viral last week after slides that instructed employees to "be less white" surfaced on Twitter. Participants were told that to "be less white" meant to "be less oppressive, be less arrogant, be less certain, be less defensive, be less ignorant, be more humble." Hunter called the training "reasonable."

Hunter is a former MSNBC contributor and currently hosts the Karen Hunter Show on SiriusXM. She has authored several books, including Why Black Men Love White Women, Don't Bring Home a White Boy, and Al on America, which she co-authored with Al Sharpton.

Hunter alleges that MSNBC put her on a "do not call list" in 2017.

Hunter charges between $20,000 and $30,000 for speaking engagements, according to her All-American Entertainment Speakers page. That puts her in league with other social justice activists like Robin DiAngelo, a white woman who charges upward of $30,000 for an hour-long speaking event.
Posted by: Besoeker || 02/23/2021 02:36 || Comments || Link || E-Mail|| [10796 views] Top|| File under:
Who's in the News
36
[untagged]
5
Antifa/BLM
4
Govt of Iran
3
Govt of Iran Proxies
2
Commies
2
Arab Spring
2
Taliban
1
Govt of Saudi Arabia
1
al-Nusra
1
Lashkar e-Taiba
1
PLO
1
Human Trafficking
1
Sublime Porte
1
Ottoman Proxies
Bookmark
E-Mail Me
The Classics
The O Club
Rantburg Store
The Bloids
The Never-ending Story
Thugburg
Gulf War I
The Way We Were
Bio
Merry-Go-Blog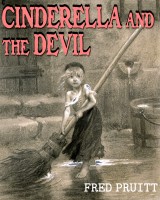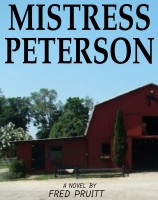 On Sale now!


A multi-volume chronology and reference guide set detailing three years of the Mexican Drug War between 2010 and 2012.

Rantburg.com and borderlandbeat.com correspondent and author Chris Covert presents his first non-fiction work detailing the drug and gang related violence in Mexico.

Chris gives us Mexican press dispatches of drug and gang war violence over three years, presented in a multi volume set intended to chronicle the death, violence and mayhem which has dominated Mexico for six years.
Click here for more information


Meet the Mods
In no particular order...


Steve White
Seafarious
tu3031
badanov
sherry
ryuge
GolfBravoUSMC
Bright Pebbles
trailing wife
Gloria
Fred
Besoeker
Glenmore
Frank G
3dc
Skidmark



Better than the average link...



Rantburg was assembled from recycled algorithms in the United States of America. No trees were destroyed in the production of this weblog. We did hurt some, though. Sorry.
3.236.143.121

Help keep the Burg running! Paypal: