-Great Cultural Revolution
David Hogg drops out of 'progressive pillow company'
Alternate lede: David Hogg drops out of 'progressive pillow biting company'
[Wash Examiner] Liberal activist and entrepreneur David Hogg announced he has left Good Pillow, the "progressive pillow company" he started to compete with Mike Lindell's MyPillow.

"A couple weeks ago, a very spontaneous interaction over Twitter between me and William LeGate led to us trying to start a progressive pillow company," he tweeted. "The goal was and still is to create a great pillow that is sustainably produced in domestic unionized factories and have a percentage of those profits benefit progressive social causes."

The March For Our Lives founder said the company started with "immediate and overwhelming support" but that he "could not give 100%" given his other activism priorities.

The new company will now continue solely under the leadership of co-founder William LeGate,


...Millennial tech entrepreneur, anti-Trump Twitter activist, loser to 4chan /pol/...

according to Hogg.
Posted by: Frank G || 04/11/2021 11:23 || Comments || Link || E-Mail|| [382 views] Top|| File under: Commies
-Short Attention Span Theater-
Bill Gates buys big on a farmland shopping spree
The point about Mr. Gates collecting farmland was recently discussed here.

[DW] The third-richest man on the planet, Bill Gates, is also one of the largest private owners of farmland in the US. He is known for supporting environmental innovation, but his farming plans have been secretive until now.

In January, US magazine The Land Report — which tracks land transactions and produces an annual list of the 100 biggest US landowners — revealed that Bill and Melinda Gates have one of the largest portfolios of private farmland in the US, with assets totaling more than $690 million (€590 million).

The Land Report gives top spot to Liberty Media Chair John Malone, who owns 2.2 million acres (8,094 square kilometers) of ranches and forests. CNN founder Ted Turner ranked third with 2 million acres of ranch land, while Amazon CEO Jeff Bezos is in 25th spot with ownership of 420,000 acres, mainly in west Texas. Gates is in 49th spot but rising.
Continued on Page 49
Posted by: trailing wife || 04/11/2021 02:10 || Comments || Link || E-Mail|| [412 views] Top|| File under:
-Signs, Portents, and the Weather-
40 percent of Marines have declined the coronavirus vaccine
[The Hill] Forty percent of Marines are declining the coronavirus vaccine, according to data obtained by CNN.

There has been a 38.9 percent decline rate, but the Marines are providing information to individuals to encourage them to get the vaccine.

"The Navy and Marine Corps are providing substantial educational information broadly, and working with commands to ensure Marines, Sailors, and beneficiaries have accurate information regarding the safety and efficacy of the vaccines to encourage individuals to get immunized," Capt. Andrew Wood, a Marines spokesman, told The Hill in a statement.

The data showed that 75,500 Marines have received the vaccine and 48,000 have declined it. Overall, the acceptance rate is 61.1 percent.

The numbers for the data include reserves, active-duty and Individual Mobilization Augmentee Marines, according to CNN.
Posted by: Besoeker || 04/11/2021 05:32 || Comments || Link || E-Mail|| [317 views] Top|| File under:
Back into quarantine? German govt plans new harsh Covid-19 restrictions in draft law
More riots in the offing, then. Angela Merkel is going out with a bang.
[RT] Night-time curfews, sweeping business closures and severe limits on public gatherings are all part of the German government's new bill aimed at "standardizing" Covid-19 measures to stop the third wave, German media report.

Berlin is currently working on amendments to the national Infection Protection Act that would significantly tighten the lockdown restrictions and greatly reduce the federal states' ability to defy the government's orders, German media that obtained the draft document report.

The document that is expected to be discussed and potentially approved by Chancellor Angela Merkel's cabinet on Tuesday includes binding requirements for all federal states where an average seven-day Covid-19 infection rate will rise over 100 per 100,000 people. Such states will no longer be able to find any excuses to avoid imposing the so-called "emergency brake," the supposed text of the bill, published by Die Welt on Saturday, reads.

All states over this threshold infection rate will be bound to introduce a standard set of measures developed by the federal government, should the legislation come into force. Such measures involve a night-time curfew between 21:00 and 05:00, with exceptions for medical emergencies, professional activities and for looking after people or animals.

Private and public gatherings would once again be limited to the members of one household and one person outside of it, with children under 14 excluded from this rule.

All non-essential stores and services, including cafes, clubs, museums and sports facilities, as well as shops other than grocery stores, pharmacies and petrol stations, would be closed. Employers would also have to let their employees work from home if there are no "compelling reasons" for them to stay in the workplace. Universities would switch to distance education, with in-person classes only being allowed if every person attending them presents a negative Covid-19 test result.

Such restrictions could only be lifted if the average seven-day Covid-19 infection numbers remain below the threshold level for three days in a row. The bill would grant the federal government an ability to issue special statutory ordinances — a right previously reserved for the federal states only — to regulate the restrictions and "guarantee nationwide uniform control" over the Covid-19 measures.....
Posted by: Clem || 04/11/2021 00:00 || Comments || Link || E-Mail|| [161 views] Top|| File under:
Covid-19: Why have deaths soared in Brazil?
[BBC] Brazil has the second highest death toll in the world from Covid, and experts are warning that a current surge in cases may not peak for several weeks.

The rapid spread of a coronavirus variant first discovered in Brazil has been a major cause for concern around the world.

President Jair Bolsonaro has consistently played down the severity of the virus, but he is now turning his focus to the nationwide vaccination drive which his critics say has come far too late.

ONE IN FOUR GLOBAL DEATHS
Brazil has by far the highest overall death toll in Latin America.

In recent weeks, it has accounted for around one in four of reported Covid deaths worldwide.

It remains behind Peru and Mexico as a proportion of overall population, but daily deaths are rising rapidly in Brazil.

Twice the number of people died in March than in any other month of the pandemic, and the upward trend has continued, as a more transmissible variant drives infections.

Regional leaders say mixed messaging and a resistance to lockdowns at the national level have made local restrictions harder to enforce.

Hospital intensive care beds in many states across the country are full or close to capacity.

Dr Miguel Nicolelis, a Brazilian professor of neuroscience at Duke University, told the BBC: "The country is in a nationwide hospital collapse right now - it's the first time in history the public health system has collapsed.

"If we can acquire the vaccine in large quantities, we could at least mitigate the situation."

VACCINE SHORTAGES
Brazil has had a strong record in conducting vaccination campaigns and compared with many other countries in Latin America, it has a well-established healthcare infrastructure.

But its coronavirus vaccination efforts have lagged behind those of Chile and Uruguay who top the table in the region.

Public confidence in the vaccines in Brazil is among the highest in the world, but supply has been slow.

Brazilian microbiologist Natalia Pasternak says: "We have a great immunisation programme, one of the best in the world. If we have enough doses, we know what to do, we have the expertise and the structure. We just need vaccines."

Only around half the target of 46 million vaccine doses were delivered by the end of March.

Brazil has now ordered enough doses to vaccinate its entire population - but critics say these agreements have come far too late, as other large countries with similar purchasing power are now ahead in the queue.

Brazil has in-country production of the Oxford-AstraZeneca vaccine, which the government says will eventually provide millions of jabs - but a lack of the active ingredients needed to make the vaccine means that initial production in Brazilian labs has been limited.

THE DANGERS POSED BY BRAZILIAN VARIANTS
Brazilian public health institute Fiocruz says it has detected 92 variants of coronavirus in the country.

In particular, the P.1 variant has become a cause for concern because it is thought to be much more contagious than the original strain and has been spreading across Latin America and the world.

Scientists believe the current vaccines should still work against the Brazilian variant, although perhaps not quite as well, and new variants could emerge in the future that are different again.
Posted by: Skidmark || 04/11/2021 00:00 || Comments || Link || E-Mail|| [295 views] Top|| File under:
Africa Subsaharan
Benin to Hold Elections Without Main Opposition Parties
[PUBLISH.TWITTER]

That sounds fair...




They were guaranteed to lose anyway, so really he is just saving them a tremendous amount of wasted effort and money. Truly that man is to his countrymen as a loving father is to his children.
Posted by: Fred || 04/11/2021 00:00 || Comments || Link || E-Mail|| [73 views] Top|| File under:
Caribbean-Latin America
St. Vincent Volcano: Only those vaccinated for COVID-19 can evacuate - PM
WTF??


[JPost] The decision does not appear to be his, but rather was made by the neighboring island nations of Barbados, Grenada, Antigua and St. Lucia, who said they would only accept fully vaccinated refugees.

Only those who have received the COVID-19 vaccine will be able to safely evacuate from St. Vincent after the Caribbean island nation's La Soufriere volcano erupted on Friday, the country's Prime Minister Ralph Gosalves said in a press conference Saturday.

Giving a press conference with his face visibly welling up with tears, the Vincentian prime minister explained that cruise ships had volunteered to transport the island's residents to nearby Caribbean islands for shelter, but only vaccinated people would be allowed to board.

"The chief medical officer would be identifying the persons already vaccinated so that we can get them on the ship," he told reporters.

Posted by: Frank G || 04/11/2021 00:00 || Comments || Link || E-Mail|| [273 views] Top|| File under:
China-Japan-Koreas
North Korean education official reportedly executed for 'anti-party activities'
[Fox News] North Korean leader Kim Jong Un has reportedly ordered the execution of a top higher education official for "anti-party activities" — after he complained about not receiving support and resources from the government.

The man in his 50s, only identified as Park, had been selected to serve as chairman of the Ministry of Higher Education's "non-standing commission for the implementation of the Distance Education Act," the Daily NK reported.

But an investigation by the Organization and Guidance Department into the commission revealed that Park failed to achieve any real progress to inform remote learning in the country — and that the commission only gathered to criticize the government, according to the South Korea-based news outlet.

"The non-standing commission was established in June of last year," a source in the Hermit Kingdom told the Daily NK. "The OGD conducted an investigation because [the commission failed] to make any progress and because some have criticized the government's policies."

Among their grievances were that before the Distance Education Act could be implemented, the necessary facilities and equipment would have to be installed, according to the report.

Park repeatedly whined about this to his superiors, who responded by saying: "There are no instructions from the Central Committee, so stay put [and keep silent]."

But the chairman reportedly continued his rants.


committing verbal suicide


"I don't understand why [the authorities] would choose to implement the act, create this commission, and call busy professors away from their university jobs [if they were not going to give the commission any resources]," Park said.

"Even if [we] make suggestions, [they] just tell [us] to keep [our] mouths shut, so let's just go through the motions of gathering and then go home," he reportedly told his commission members.

The commission comprised about 20 professors who held weekly meetings.

The OGD launched an investigation after Kim Il Sung University President Ri Guk Chol then dug up comments by Park and reported him to the Central Committee.


Rut roh, Shaggy
Posted by: Frank G || 04/11/2021 11:31 || Comments || Link || E-Mail|| [170 views] Top|| File under: Commies
NYT Journalist Erases ENTIRE Twitter After National Pulse Unearths Posts Admitting 'Working' For The Chinese Communist Party.
It says something about the New York Times that they don't blink at one of their department heads previously worked very happily for a CCP organ.

[NationalPulse] New York Times


...which still proudly displays Walter Duranty's Pulitzer prize...
Director of Cinematography and visual journalist erased his entire Twitter history following a National Pulse exposé that unearthed posts where he admitted to "working" for the Chinese Communist Party.

Jonah Kessel, a former creative director at the state-run outlet China Daily and freelancer with clients including China's Ministry of Information, also insisted working for the communist "regime" had its benefits.

Kessel's verified account now displays "0 tweets." As of late 2020, Kessel had over 23,000 posts on the platform.
Posted by: trailing wife || 04/11/2021 00:21 || Comments || Link || E-Mail|| [260 views] Top|| File under: Commies
India-Pakistan
India Protests US Navy's Transit Through its Exclusive Economic Zone
[ENGLISH.AAWSAT] India protested to the United States for a navy vessel conducting a transit through its exclusive economic zone (EEZ) without consent, the foreign ministry said on Friday, in a rare row between the friendly navies of the two countries.

The USS John Paul Jones "asserted navigational rights and freedoms," inside India's EEZ in line with international law by sailing about 130 nautical miles (241 km) west of India's Lakshadweep islands, the US Seventh Fleet said in a statement on Wednesday.

But an Indian foreign ministry

front man

said in a statement that UN rules did not allow such passage without consent.

"The Government of India's stated position on the United Nations


...a formerly good idea gone bad...


Convention on the Law of the Sea is that the Convention does not authorize other States to carry out in the Exclusive Economic Zone and on the continental shelf, military exercises or maneuvers, in particular those involving the use of weapons or explosives, without the consent of the coastal state," the

front man

said.

Posted by: Fred || 04/11/2021 00:00 || Comments || Link || E-Mail|| [194 views] Top|| File under:
Science & Technology
Real-world Israeli study shows SA variant can break through Pfizer vaccine
[JPost] - The Pfizer coronavirus vaccine is somewhat less effective against the South African mutation; a new study has shown, raising a red flag among health professionals of the need to continue monitoring Israel's airports to keep out what could be dangerous mutations.

The study, conducted by Clalit Health Services and Tel Aviv University, was the first of its kind based on real-world data. It has been published on the MedRxiv online site and therefore has not yet been peer-reviewed.

...The study seems to counter a report released by Pfizer earlier this month that claimed the vaccine was 100% effective in preventing coronavirus among participants from a trial in South Africa, where the mutation is prevalent.

...Specifically, the researchers examined around 400 members of Clalit Health who tested positive for the virus 14 days or more after receiving the first dose of the vaccine in comparison to 400 unvaccinated people who caught corona, too. The cohorts were matched according to age, sector, gender and more.

The study showed that the South African variant is more likely to break through the vaccine's protective effect, even after two doses have been administered and more than a week has passed.


the $$$ quote


...among individuals who had been infected after receiving two doses of the vaccine, the prevalence rate of those who had the South African variant was eight times higher than the rate in the unvaccinated matched individuals.

Posted by: g(r)omgoru || 04/11/2021 08:19 || Comments || Link || E-Mail|| [260 views] Top|| File under:
Official says 'Made In China' vaccines not very powerful, have low effectiveness
[Ay Pee] BEIJING — In a rare admission of the weakness of Chinese coronavirus vaccines, the country's top disease control official says their effectiveness is low and the government is considering mixing them to get a boost.


"One from Column A and one from Column B. You also get General Tso's Chicken and Eggroll"


Chinese vaccines "don't have very high protection rates," said the director of the China Centers for Disease Control, Gao Fu, at a conference Saturday in the southwestern city of Chengdu.

Beijing has distributed hundreds of millions of doses abroad while trying to promote doubt about the effectiveness of the Pfizer-BioNTech vaccine made using the previously experimental messenger RNA, or mRNA, process.

"It's now under formal consideration whether we should use different vaccines from different technical lines for the immunization process," Gao said.

Officials at a news conference Sunday didn't respond directly to questions about Gao's comment or possible changes in official plans. But another CDC official said developers are working on mRNA-based vaccines.

Experts say mixing vaccines, or sequential immunization, might boost effectiveness. Researchers in Britain are studying a possible combination of Pfizer-BioNTech and the traditional AstraZeneca vaccine.
Posted by: Besoeker || 04/11/2021 07:56 || Comments || Link || E-Mail|| [205 views] Top|| File under:
Southeast Asia
Myanmar security forces with rifle grenades kill over 80 protesters: Monitoring Group
[AlAhram] The AAPP and Myanmar Now news outlet said on Saturday that 82 people were killed during the protest against the Feb. 1 military coup in the country.

Myanmar security forces fired rifle grenades at protesters in a town near Yangon on Friday, killing more than 80 people, the Assistance Association for Political Prisoners (AAPP) monitoring group and a domestic news outlet said.

Details of the

corpse count

in the town of Bago, 90 km (55 miles) northeast of Yangon, were not initially available because security forces piled up bodies in the Zeyar Muni pagoda compound and cordoned off the area, according to witnesses and domestic media outlets.

Firing started before dawn on Friday and continued into the afternoon, Myanmar Now said.

"It is like genocide," the news outlet quoted a protest organiser called Ye Htut as saying. "They are shooting at every shadow."

Many residents of the town have fled, according to accounts on social media.

A

front man

for Myanmar's military junta could not be reached on Saturday.

AAPP, which has maintained a daily tally of protesters killed and arrested by security forces, has previously said 618 people have died since the coup.

That figure is disputed by the military, which says it staged the coup because a November election won by Aung San Suu Kyi's party was rigged. The election commission has dismissed the assertion.

Junta

front man

Major General Zaw Min Tun told a news conference on Friday in the capital, Naypyitaw, that the military had recorded 248 civilian deaths and 16 police deaths, and said no automatic weapons had been used by security forces.

An alliance of ethnic armies in Myanmar that has opposed the junta's crackdown attacked a

cop shoppe

in the east on Saturday and at least 10

coppers

were killed, domestic media said.

The

cop shoppe

at Naungmon in Shan state was attacked early in the morning by fighters from an alliance that includes the Arakan Army, the Ta'ang National Liberation Army and the Myanmar National Democratic Alliance Army, the media reported.

Shan News said at least 10

coppers

were killed, while the Shwe Phee Myay news outlet put the

corpse count

at 14.

Myanmar's military rulers said on Friday that protests against its rule were dwindling because people wanted peace, and that it would hold elections within two years.

Ousted Myanmar

politician

s urged the United Nations


...boodling on the grand scale...


Security Council on Friday to take action against the military.

"Our people are ready to pay any cost to get back their rights and freedom," said Zin Mar Aung, who has been appointed acting foreign minister for a group of ousted

politician

s. She urged Council members to apply both direct and indirect pressure on the junta.

"Myanmar stands at the brink of state failure, of state collapse," Richard Horsey, a senior adviser on Myanmar with the International Crisis Group, told the informal UN meeting, the first public discussion of Myanmar by council members.

Posted by: trailing wife || 04/11/2021 00:00 || Comments || Link || E-Mail|| [73 views] Top|| File under:
Who's in the News
30
[untagged]
4
Govt of Iran
3
Houthis
3
Islamic State
3
Commies
2
Antifa/BLM
2
Sublime Porte
1
Taliban
1
Hamas
1
Ansarullah Bangla Team (AQIS)
1
Govt of Pakistain Proxies
1
Jaish-e-Mohammad
1
al-Shabaab (AQ)
1
Narcos
1
Govt of Saudi Arabia
1
Hezbollah
1
al-Nusra
1
Govt of Syria
1
Arab Spring
Bookmark
E-Mail Me
The Classics
The O Club
Rantburg Store
The Bloids
The Never-ending Story
Thugburg
Gulf War I
The Way We Were
Bio
Merry-Go-Blog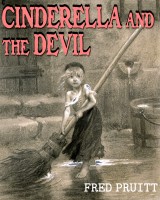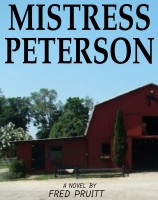 On Sale now!


A multi-volume chronology and reference guide set detailing three years of the Mexican Drug War between 2010 and 2012.

Rantburg.com and borderlandbeat.com correspondent and author Chris Covert presents his first non-fiction work detailing the drug and gang related violence in Mexico.

Chris gives us Mexican press dispatches of drug and gang war violence over three years, presented in a multi volume set intended to chronicle the death, violence and mayhem which has dominated Mexico for six years.
Click here for more information


Meet the Mods
In no particular order...


Steve White
Seafarious
Pappy
lotp
Scooter McGruder
john frum
tu3031
badanov
sherry
ryuge
GolfBravoUSMC
Bright Pebbles
trailing wife
Gloria
Fred
Besoeker
Glenmore
Frank G
3dc
Skidmark
Alaska Paul



Better than the average link...



Rantburg was assembled from recycled algorithms in the United States of America. No trees were destroyed in the production of this weblog. We did hurt some, though. Sorry.
35.172.111.71

Help keep the Burg running! Paypal: