-Obits-
John McAfee found dead in prison cell after court allows extradition to US
[Post Millenial] John McAfee, the creator of McAfee antivirus, was found dead in his Barcelona prison cell, Reuters reports.

McAfee's death comes just hours after Spanish courts allowed for his extradition to the United States.

The death will likely be deemed a suicide. He was 75.

McAfee was set to face charges of tax evasion once back in the US.

McAfee was arrested in Barcelona in October 2020, and believed that he was being targeted by the IRS over his failed bid to run as leader of the Libertarian Party in 2020.

McAfee was arrested in Barcelona in October 2020, and believed that he was being targeted by the IRS over his failed bid to run as leader of the Libertarian Party in 2020.


Posted by: Frank G || 06/24/2021 00:00 || Comments || Link || E-Mail|| [291 views] Top|| File under:
-Great Cultural Revolution
LGBTs of color to charge white LGBTs $50 to attend Pride Parade
[DailyWire] A Seattle LGBT Pride event, Taking Black Pride, is seeking to charge white attendees a "$10 to $50 reparations fee" in order to "keep [the] event free of cost for Black and brown trans and queer community." When two Capitol Hill Pride organizers complained, the Seattle Human Rights Commission blasted them on social media in a tweet that included their unredacted phone number, and the pair were forced to apologize.

The two organizers, Charlette LeFevre and Philip Lipson of Capitol Hill Pride sent a complaint to the Seattle Human Rights Commission after noticing that a local Pride event, Taking B(l)ack Pride, had announced it was charging the "reparations fee" on its Facebook page.

Posted by: Lord Garth || 06/24/2021 00:00 || Comments || Link || E-Mail|| [146 views] Top|| File under:
-Short Attention Span Theater-
Miami building collapse: Huge emergency operation underway
[FoxNews] A section of a partially collapsed building is seen early Thursday, June 24, 2021, in the Surfside area of Miami, Fla. A partial building collapse in Miami caused a massive response early Thursday from Miami Dade Fire Rescue, according to a tweet from the department's account. Miami Dade Fire Rescue is conducting search and rescue. Authorities had no word yet on casualties, or details of how many people lived in the building.
Posted by: Skidmark || 06/24/2021 08:35 || Comments || Link || E-Mail|| [249 views] Top|| File under:
Record Heat Wave Expected in NW USA
Otherwise known as summer...

[WattsUpWithThat] here are the forecast temperatures for 5 PM Sunday [6-27] based on the excellent European Center model. As high as 121F in the northern Central Valley of California, 113 and 115 in the Columbia Basin, and 104-105 in the Willamette Valley....


it stays hot for several more days after this
Posted by: Lord Garth || 06/24/2021 00:00 || Comments || Link || E-Mail|| [88 views] Top|| File under:
-War on Police-
Supreme Court rules police can NOT enter a home without a warrant even if they are in 'hot pursuit' of a misdemeanor suspect except in unspecified 'emergencies'
[Daily Mail, where America gets its news]
Ruling on Wednesday found in favor of California man Arthur Lange


Cops followed him into his garage as he fled a ticket for obnoxious noise


Lange was ultimately arrested after the officer smelled alcohol on his breath


He argued the officer´s entry into the garage without a warrant violated his Fourth Amendment right to be free of 'unreasonable searches and seizures'


Justice Elena Kagan wrote in the majority opinion: 'The flight of a suspected misdemeanant does not always justify a warrantless entry into a home'


The majority opinion of seven members of the court included both liberals and conservatives


The minority, Chief Justice John Roberts and Justice Samuel Alito, said a suspect's choice to flee alone should give police the ability to pursue them


Police experts cautioned that the ruling could complicate matters for officers
Posted by: Skidmark || 06/24/2021 09:22 || Comments || Link || E-Mail|| [165 views] Top|| File under:
U.S. Supreme Court Sides With Student In Free Speech Case
[Washington Gazette] The U.S. Supreme Court ruled in favor of free speech rights for students outside of the classroom in a decision Wednesday.

The court sided with former Mahanoy Area High School student and cheerleader Brandi Levy in the case, formally known as Mahanoy Area School District v B.L., with a 8-1 decision in her favor. Mahanoy Area High School is located in Pennsylvania.

Levy, upset that she had not made her school's varsity cheer team, posted on the social media site Snapchat a simple message with explicit language expressing her frustration.

The message was captured by a classmate and was eventually presented to school officials, who decided to suspend Levy from the junior varsity cheer team for a year.

The high court found the school violated Levy's First Amendment right to freedom of speech since her comments took place outside of school hours and off school grounds.

Justice Stephen Breyer wrote the majority opinion. He was joined by Chief Justice John Roberts and Justices Samuel Alito, Sonia Sotomayor, Elena Kagan, Neil Gorsuch, Brett Kavanaugh and Amy Coney Barrett.

In the opinion, Breyer discussed the school's overreach of power by punishing Levy for comments which had little effect on the school itself. He also addressed the importance of protecting vulgar language when it does not have a specific negative effect on the school community.

"It might be tempting to dismiss B. L.'s words as unworthy of the robust First Amendment protections discussed herein," Breyer said. "But sometimes it is necessary to protect the superfluous in order to preserve the necessary."

Breyer also made clear that although the court reached the same conclusion as the third circuit court's findings, its reasoning differs significantly.

Alito wrote a concurring opinion, joined by Gorsuch, in which he explains it is beyond the jurisdiction of the school to punish students outside of the classroom, even if the speech would not be protected while on school grounds or at school sponsored events.

"There are parents who would not have been pleased with B. L.'s language and gesture, but whatever B. L.'s parents thought about what she did, it is not reasonable to infer that they gave the school the authority to regulate her choice of language when she was off school premises and not engaged in any school activity," said Alito.

The lone dissent came from Justice Clarence Thomas, who argued precedent as it came to the school's authority of loco parentis, or in the place of a parent, does not support the majority opinion. He also argued that the opinion failed to show why this situation would cause a break in precedent.

"The majority fails to consider whether schools often will have more authority, not less, to discipline students who transmit speech through social media," said Thomas. "Because off-campus speech made through social media can be received on campus (and can spread rapidly to countless people), it often will have a greater proximate tendency to harm the school environment than will an off-campus in-person conversation."

The American Civil Liberties Union argued for Levy in this case.
Posted by: Thring Hupavirong4453 || 06/24/2021 00:00 || Comments || Link || E-Mail|| [102 views] Top|| File under:
Caucasus/Russia/Central Asia
1 dies in shootout over land dispute in Ingushetia
Direct Translation of the article
[REGNUM] One person was killed and two were wounded as a result of a shootout in the Nazran district of Ingushetia, Interfax reports on June 23, citing an unnamed informed source.

According to the agency, the shootout in the rural settlement of Kantyshevo took place during a quarrel amid a dispute over a land plot.

Two wounded were hospitalized and are in the Ingush Republican Clinical Hospital in a very serious condition.

According to some reports, the shooter was taken to the local police department.

Posted by: badanov || 06/24/2021 00:00 || Comments || Link || E-Mail|| [35 views] Top|| File under:
China-Japan-Koreas
On the defection of Dong Jingwei: Chicoms issue a stark warning
Via Gordon Chang:

Revisiting the classics and moving forward | Never betraying the party is more than just an oath



From TFA:


[CCDI] Central Commission for Discipline Inspection and State Supervision Commission website Li Jinhang

  On May 21, 1931, the Party Central Committee issued Notice No. 2, 2 and 3, announcing that the traitor Gu Shunzhang would be expelled from the party forever, and called on all comrades in the party to fight against all traitors.

  Gu Shunzhang was one of the early leaders of the Chinese Communist Party. In 1924, he joined the Shanghai Federation of Trade Unions and joined the Communist Party of China. In 1926, he was selected by the party organization to study political defense in the Soviet Union. Before the rebellion, Gu Shunzhang had been an alternate member of the Politburo of the CPC Central Committee and the head of Teko. It can be said that he is responsible for the security of the entire Party Central Committee.

  In April 1931, Gu Shunzhang escorted Zhang Guotao and Chen Changhao to the Hubei, Henan and Anhui revolutionary base areas. When they returned to Wuhan, they were identified and arrested by traitors, and then they defected. He confessed to the party's underground transportation agency in Wuhan and the office of the Red Second Army in Wuhan, resulting in more than 10 people being arrested and sacrificed. Then he asked to meet with Chiang Kai-shek and betrayed the CCP Central Committee's agencies and main leaders in Shanghai. In view of the bad influence of Gu Shunzhang's mutiny on the party, the Central Committee of the Communist Party of China issued a special notice No. 22 and 3. The following is the original text:

Central Notice No. 2-3

——Always expel the traitor Gu Shunzhang from the party and call for it

All comrades in the party fight against all traitors

(May 21, 1931)

  In the past, Gu Shunzhang (formerly known as Gu Fengming, also known as Liming or Zhang Hua), one of the central leaders, was recently arrested in Hankou and immediately surrendered to the executioner Kuomintang warlord of the Chinese workers and peasants. He confessed to many of our party's organs in Wuhan, and shot the soldiers in prison who he knew, and even framed many workers and peasants in order to claim credit. He is now at the Nanjing General Headquarters with Chiang Kai-shek and other executioners, planning how to destroy our institutions and massacre our comrades on a large scale throughout China, especially in Shanghai. We think this is a stain in the history of the Chinese Communist Party and the most shameful traitor. The central government decided to expel Gu Shunzhang from the party forever, and called on all party comrades to tighten our work among the masses, tighten our organization, pay more attention to our secret work, and implement the struggle on the two fronts more resolutely and unite. Eliminate Gu Shunzhang, the enemy of the Chinese workers and peasants, and all communist traitors! At the same time, the Central Committee firmly believes that as long as all comrades in the party step up their efforts in mass work, under the great power of the revolutionary masses, they will surely be able to quickly eliminate Gu Shunzhang and all revolutionary traitors. Organized revolutionary enemies such as the AB regiment in Jiangxi and the Social Democratic Party in Fujian have been severely hit under the might of the broad masses under the leadership of the party. This is a good example. The firm belief of the class and the might of the masses are our most powerful guarantee for eliminating Gu Shunzhang and all revolutionary traitors.

  After Gu Shunzhang surrendered to the enemy, he soon lost its value for use, and was arrested and detained shortly thereafter. In June 1935, 31-year-old Gu Shunzhang was secretly executed and died in Suzhou Prison.

  During the various periods of the Chinese revolution, construction, and reforms, the Communist Party of China's oath to join the party changed several times, but as an iron discipline, "never rebel against the party" has been retained. It is not only an oath, but also the political bottom line of the Communists . Those who adhere to it, such as Fang Zhimin and Zhao Yiman, who regard death as home, are not afraid of risk and dare to fight, and trade their lives for national independence and people's liberation; those who trample on it, such as Gu Shunzhang and others, go to the opposite of the party and the people and betray. The soul, the end is bleak.

  "A word can't be practiced, and thousands of people are empty." Our party has gone through a hundred years of glorious history, and has experienced countless hardships and tribulations, relying on the loyalty of thousands of party members. Since the 18th National Congress of the Communist Party of China, the Party Central Committee with Comrade Xi Jinping at the core has insisted that the Party must manage the Party and govern the Party strictly. General Secretary Xi Jinping has taught the Communist Party members many times, emphasizing loyalty to the party and never betraying the party, which is the basic requirement of the party constitution for party members. Party members and cadres must always keep in mind the oath of "never rebel against the party", firmly establish the awareness of party members, and be consistent with the party at all times, unwavering, and unswerving throughout their lives.
Posted by: badanov || 06/24/2021 00:00 || Comments || Link || E-Mail|| [182 views] Top|| File under: Commies
Olde Tyme Religion
Spider-Man gives Pope Frank his own Marvel hero mask at Vatican
[NYPOST] Pope Francis

...Argentine liberation theologist, born Jorge Mario Bergoglio. He was elected pope in 2013. Rather than setting up shop in Avignon, where he belongs, the first Jesuit Pope chose to reside in the Domus Sanctae Marthae guesthouse instead of the papal apartments. He is big on climate change, against consumerism, and in favor of throwing a blanket over homosexual activity (so to speak) within the clergy. He's not real sure about the Resurrection, about Christ's divinity, and a few other things that would have gotten him burned at the stake a few hundred years ago, but he's hot for a certain South American Earth Mother Goddess...
had a little competition in the superhero department on Wednesday.Spider-Man gifted the 84-year-old pontiff his very own Marvel Comics character mask as the two living legends shook hands at the end of the weekly audience in the Vatican's San Damaso Courtyard.

The comic book and blockbuster film icon — dressed head to toe in his signature body-con red, black and blue uniform — was seated in the official "VIP section" of the audience before being introduced to a smiling Pope Francis.

Buzzkill alert: The man behind the Spidey mask at the meet-and-greet was eventually revealed to be Mattia Villardita, 27, from northern

Italia

,

Rooters

reported.

He sat quietly next to a priest dressed in black — who appeared to be quite unfazed by the colorful character with big white eyes in the seat next to him, as captured in charming video footage released by international outlets.




Posted by: Fred || 06/24/2021 00:00 || Comments || Link || E-Mail|| [71 views] Top|| File under:
Who's in the News
34
[untagged]
9
Taliban
5
Govt of Pakistain Proxies
2
Human Trafficking
2
Antifa/BLM
2
Lashkar e-Taiba
2
Govt of Iran
1
Islamic State
1
Muslim Brotherhood
1
Palestinian Authority
1
Sublime Porte
1
Tin Hat Dictators, Presidents for Life, & Kleptocrats
1
al-Nusra
1
Arab Spring
1
Commies
1
Govt of Iran Proxies
1
Govt of Saudi Arabia
1
Hezbollah
Bookmark
E-Mail Me
The Classics
The O Club
Rantburg Store
The Bloids
The Never-ending Story
Thugburg
Gulf War I
The Way We Were
Bio
Merry-Go-Blog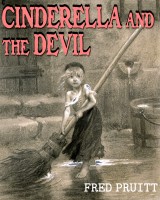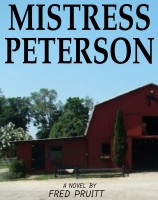 On Sale now!


A multi-volume chronology and reference guide set detailing three years of the Mexican Drug War between 2010 and 2012.

Rantburg.com and borderlandbeat.com correspondent and author Chris Covert presents his first non-fiction work detailing the drug and gang related violence in Mexico.

Chris gives us Mexican press dispatches of drug and gang war violence over three years, presented in a multi volume set intended to chronicle the death, violence and mayhem which has dominated Mexico for six years.
Click here for more information


Meet the Mods
In no particular order...


Steve White
Seafarious
Pappy
lotp
Scooter McGruder
john frum
tu3031
badanov
sherry
ryuge
GolfBravoUSMC
Bright Pebbles
trailing wife
Gloria
Fred
Besoeker
Glenmore
Frank G
3dc
Skidmark
Alaska Paul



Better than the average link...



Rantburg was assembled from recycled algorithms in the United States of America. No trees were destroyed in the production of this weblog. We did hurt some, though. Sorry.
3.239.58.199

Help keep the Burg running! Paypal: