-Great Cultural Revolution
Disturbing photos show rampant drug use in broad daylight among the homeless around Penn Station as crime spikes 41%: Streets are 'littered with broken crack pipes, trash, urine, and feces'
[MAIL] Disturbing photos show homeless people in New York City's storied Garment District near Penn Station shooting up and dealing drugs in broad daylight as the crime in the area has spiked 41 percent since last year.

Homelessness in the area has been a years-long issue but has become more rampant in recent months, with people not even trying to hide their drug use.

Photos taken by DailyMail.com show one man with what appears to be drug paraphernalia in his hand, and another slumped over in a wheelchair.

Neighbors say police presence remains scarce, and outgoing Mayor Bill de Blasio has been criticized for 'coddling addicts' and not working to get the drugs off the streets.

Crime in the Midtown South Precinct, which includes the Garment District, is up 41 percent this year through Sept. 19 compared to the same period in 2020, according to NYPD crime data.

The most eye-popping spikes are in the number of robberies - which increased 189 percent from 97 to 280 - and felony assaults - which increased 151 percent from 131 to 329.

The number of shooting victims jumped from one to 10 and hate crimes are up from three to 27.
Posted by: Skidmark || 09/26/2021 07:27 || Comments || Link || E-Mail|| [170 views] Top|| File under:
-Short Attention Span Theater-
US Border Patrol agents briefly detain 14 Mexican soldiers after they claim to have unintentionally crossed border into Texas
[Daily Mail, where America gets its news]
Fourteen Mexican army soldiers were briefly detained and then returned to Mexico after they crossed into the U.S. at a border bridge in El Paso, Texas


Two Mexican military vehicles crossed the bridge that links El Paso to Ciudad Juarez, Mexico in the early hours of Saturday


Soldiers, their weapons and equipment 'were secured for safety and processing,' and noted the soldiers said 'they did not realize they had entered the U.S.'


One of the Mexican soldiers 'was assessed a civil penalty after CBP officers discovered a personal use amount of marijuana in his possession'


All 14 soldiers, their equipment and vehicles were returned to Mexico a few hours later after Mexican army officers came for them


Inadvertent crossings of the border by Mexican military forces have occurred in the past, but usually in areas where the border is not clearly marked
Posted by: Skidmark || 09/26/2021 08:09 || Comments || Link || E-Mail|| [227 views] Top|| File under:
Wife of man who had affair with Monica Lewinsky when she was their babysitter reveals they were in couples' therapy when news of the Clinton tryst broke - but it failed and they split up shortly afterwards
[Daily Mail, where America gets its news]

The Just Do It generation, and those willing to take advantage of them.
Kate Nason recalls her husband's affair with

Monica Lewinsky

in her memoir 'Everything Is Perfect' and how she was caught up in her affair with Clinton


Nason says her now ex-husband Andy Bleiler was friends with Lewinsky after they met while he was a high-school drama teacher


Their affair began in 1993 when Lewinsky was 19, Lewinsky was a close friend who babysat the couple's children and called daily from DC


When Nason confronted her husbands co-worker about their alleged affair, she confirmed it and also told her her husband also had a relationship Lewinsky


Nasar says the press was camped outside her Portland home and she was forced to hide out in Los Angeles with her children for a week


Nason says after the press conference addressing the affair the press continued to hound her even at the grocery store and for months she had to live in hiding


Nason says the memoir is not meant to be a 'lurid tell-all' but instead a 'deep dive and self-reckoning' to come to terms with the events


and make money
Posted by: Skidmark || 09/26/2021 00:00 || Comments || Link || E-Mail|| [190 views] Top|| File under:
-Signs, Portents, and the Weather-
NY preps for staff shortages with health care vaccine mandate
Here comes the new boss, same as the old boss.

[FoxNews] New York City officials were temporarily blocked from enforcing a similar vaccine mandate for its teachers and other school workers.

Gov.

Kathy Hochul

said Saturday she is prepared to call in medically trained National Guard members, retirees and workers outside New York to address potential staffing shortages created by an approaching vaccine mandate for health care workers.

If necessary, Hochul said, she will declare a state of emergency through an executive order designed to address staffing shortages in hospitals and nursing homes once the mandate takes effect Monday.

Many health care workers have still not received a required first shot of the COVID-19 vaccine days before the deadline, leaving the prospect of potentially thousands of health care workers being forced off the job next week.

The order would allow health care professionals who are licensed in other states or countries, are recent graduates or are formerly practicing health care professionals to practice in New York, Hochul said, noting she is exploring ways to expedite visa requests for medical professionals.

The governor said she also has the option of deploying National Guard members and partnering with the federal government to deploy Disaster Medical Assistance Teams.

"I am monitoring the staffing situation closely, and we have a plan to increase our health care workforce and help alleviate the burdens on our hospitals and other health care facilities," she said in a prepared release.

As the state made its preparations, New York City officials were temporarily blocked from enforcing a similar vaccine mandate for its teachers and other school workers. The city mandate was set to go into effect Monday, but a federal appeals judge granted a temporary injunction Friday and referred the case to a three-judge panel on an expedited basis.

Hospitals around the state have been preparing contingency plans that included cutting back on elective surgeries. Many nursing homes were limiting admissions.

"We're roughly about 84% statewide vaccinated right now, so any initiatives that the governor could advance to increase the workforce is welcome and needed," said Stephen Hanse, who represents nursing homes statewide as president of the New York State Health Facilities Association and the New York State Center for Assisted Living.

Hochul, a Democrat, has resisted calls to delay the mandate, and her 11th-hour announcement could ratchet up pressure on vaccine holdouts. She said workers terminated because of refusal to be vaccinated are not eligible for unemployment insurance without a doctor-approved request for medical accommodation.
Posted by: Skidmark || 09/26/2021 08:01 || Comments || Link || E-Mail|| [113 views] Top|| File under:
-War on Police-
Moment school resource officer uses his body to shield a kid from being attacked during wild brawl between dozens of students at Virginia high school
[Daily Mail, where America gets its news]
Chesterfield County Police Chief Jeffrey S. Katz posted a video that shows resource officer Anthony Bowen use his body to protect a student from a mob


Katz said the incident proves the necessity of police presence in schools and how if the officer cultivate relationships with officers they can be of good use


Katz praised Bowen for acting 'selflessly' in the moment and protecting the young man


Officers arrived at Meadowbrook High School due to rumors of weapons being use but police confirmed weapons were used and no one was injured or arrested


Video of the incident was circulating on social media but Katz said he wont share it in an attempt to protect the innocent student featured in the video
Posted by: Skidmark || 09/26/2021 08:21 || Comments || Link || E-Mail|| [219 views] Top|| File under:
-Land of the Free
Anti-Defamation League demands Fox's Carlson be fired.
[Patriot Alerts] Since Trump has left office, Tucker Carlson has become the new face of liberal rage. He triggers them unlike anyone else in the news media, and for good reason.

Carlson has the #1 rated cable news show in the country and millions are glued to the truth he gives on a nightly basis. And since the left hates truth, they have tried to attack Tucker at every angle.

During a new podcast, Megyn Kelly asked Tucker for his response to the ADL's demands, and his answer was gold.

"Oh, f*** them," Carlson said. "The ADL was such a noble organization that had a very specific goal, which was to fight anti-Semitism. That's a virtuous goal. I think they were pretty successful over the years. Now it's operated by a guy who's just an apparatchik of the Democratic Party."

Watch below: (relevant clip starts at around 17:14):
Posted by: Besoeker || 09/26/2021 05:41 || Comments || Link || E-Mail|| [119 views] Top|| File under:
Britain
Britain to issue up to 10,500 temporary visas to ease chronic staff shortages
[France24] Britain will issue up to 10,500 temporary work visas to lorry drivers and poultry workers to ease chronic staff shortages, the government announced Saturday, in a U-turn on post-Brexit immigration policy.

The short-term visas, to run from next month until late December, come as ministers grapple with a huge shortfall in drivers and some other key workers that has hit fuel supplies and additional industries.

A tanker drivers shortage has caused large queues at petrol stations in recent days, as people ignore government pleas not to panic-buy fuel after some garages closed due to the lack of deliveries.

The decision to expand the critical worker visa scheme is a reversal by Prime Minister Boris Johnson, whose government had tightened post-Brexit immigration rules insisting that Britain's reliance on foreign labour must end.
Posted by: Besoeker || 09/26/2021 07:05 || Comments || Link || E-Mail|| [125 views] Top|| File under:
Grocery prices expected to remain high as pandemic roils supply chains
[Washington Examiner] No, you're not imagining things. That piece of steak really is pricier than usual — and so are your eggs, bacon, and other household staples.

Grocery bills have been steadily rising in the United States as the coronavirus pandemic has continued to wreak havoc on supply chains and as businesses have faced worker shortages in recent months. Those disruptions have been exacerbated by higher demand, droughts, and major storms that have decimated crops and halted food production in some areas.
Posted by: Besoeker || 09/26/2021 06:44 || Comments || Link || E-Mail|| [315 views] Top|| File under:
Two dozen ships anchor off coast of New York waiting to dock in the country's second-largest port - adding to US supply chain crunch which has forced FedEx to reroute 600k packages a day
[Daily Mail, where America gets its news]
Nearly two dozen cargo ships and oil tankers are waiting to berth off the south shore of Long Island on Saturday as surge of imports and short-staffed ports have caused a logjam sea


Earlier this year,

Port of New York

and New Jersey became the second busiest port in the country behind Los Angeles, according to recent shipping data


Port of Los Angeles and

Long Beach

, which normally moves 40% of containers in US, has 62 cargo ships waiting to dock, satellite images show


Backup brought on by a combination of it being peak shipping period and a pandemic-induced buying boom and labor shortage


The ports serve as the entry point for a third of imports to the US, and are the main import point for goods coming from China


FedEx announced that about 25 per cent of packages going into it shipping hubs, like the one in Portland, Oregon, are being diverted


The hubs are operating with 65 per cent of their usual staff as the shipping company struggles against the national labor shortage


Costco announced Thursday it was bringing back limits on purchases of items like toilet paper, paper towels and bottled water


Transportation issues are causing delays in deliveries to stores despite suppliers having enough stock


Pandemic-driven port congestion and labor shortages have forced retail chains including Costco to spend more on transportation
Posted by: Skidmark || 09/26/2021 00:00 || Comments || Link || E-Mail|| [277 views] Top|| File under:
In love with the Resistance: My mother-in-law's war
[BBC] On a moonlit night in March 1944, two agents floated down on parachutes into the Languedoc highlands east of Castres, in southern France.

One was Pierre Haymann, a Parisian Jew who had been trained in sabotage and partisan warfare in the UK. The other was Bernard Schlumberger, a Protestant from Alsace, who was to be the Free French army's envoy in the Toulouse region of south-west France.

Their brief was to unite the scattered local Resistance militias behind Free French leader Gen Charles de Gaulle, from a base in the tiny town of Vabre where they had been guaranteed protection by local partisans.

But before starting work, Pierre travelled 400km to the city of Lyon to find his girlfriend, Marion Muller, from whom he had been parted 15 months earlier.

It was a risky journey as the SS in that city knew him well. Marion and Pierre were both members of the Resistance, and in 1942 Pierre had been captured and taken to the notorious Hôtel Terminus, where SS commander Klaus Barbie - the "butcher of Lyon" - tortured his victims.

Pierre managed to escape, but then had no choice but to flee over the Pyrenees into Spain in midwinter.

When they were reunited in 1944, Marion dyed Pierre's hair red in an attempt to disguise him, but the paramilitary police soon tracked him down. There was a shootout, in which Pierre was injured, then the couple hurried to safety in Vabre.


Posted by: Besoeker || 09/26/2021 07:10 || Comments || Link || E-Mail|| [129 views] Top|| File under:
Home Front: Politix
Trump invites Marine who pulled baby over Kabul wall onto stage at rally prompting 'USA!' chants
[FoxNews] Former President Donald Trump praised a U.S. service member who was photographed pulling an Afghan baby across the Kabul airport wall during the Afghanistan withdrawal and brought him onstage at a rally Saturday.

"We're also honored to be joined by one of the Marines who bravely served in Kabul during the withdrawal and helped evacuate children over the airport and over the airport wall," Trump told a crowd of thousands gathered in Perry, Georgia. "You saw him, he did a great job, Lance Corporal Hunter Ian Clark. Lance Corporal get up here!"

Lance Corporal Clark walked up to the stage accompanied by cheers, and Trump referred to him as a "handsome guy" during his approach.

"Hey, my name is Lance Corporal Hunter Clark, and I'm here from Warner Robbins, Georgia," Clark told the crowd. "I am the guy that pulled the baby over the wall, and it's definitely probably one of the greatest things I've done in my entire life."

Clark appeared to be choked up, adding, "I just want to thank all the support from all y'all. It really means a lot and I'm glad to be home now."

Clark then shook the former president's hand and walked off stage to chants of "USA! USA! USA!"

During his speech, Trump repeatedly slammed President Biden's handling of the Afghanistan withdrawal, calling it the "most appalling display of incompetence."

In the front row, Trump left 13 empty seats with roses placed atop them to pay tribute to the 13 U.S. service members who lost their lives during an ISIS-K suicide attack as the military was attempting to evacuate.

"In their memory tonight we have 13 empty seats of honor right here in the front row," Trump told the cheering crowd. "Our hearts go out to the families of every service member that we have lost, and I've spoken to a lot of them. These are great, great people."
Posted by: Skidmark || 09/26/2021 07:56 || Comments || Link || E-Mail|| [75 views] Top|| File under:
Science & Technology
Never Say Neigh: FDA Lists 'Horse Drug' As Approved COVID Treatment
[ZERO] While the media has spent more than a year ridiculing the widely-prescribed drug Ivermectin to treat Covid-19 - branding it a 'horse dewormer for idiots,' they've kept oddly silent about another widely prescribed drug that's also used in horses, which is being pushed by official bodies worldwide to treat the disease.

The NIH, CDC, WHO and FDA have all recommended dexamethasone - a corticosteroid which has shown efficacy in the treatment of severe covid. It's also a commonly used drug to treat allergies in horses.

The difference? One can be used to treat billions of mild-moderate cases - or as a prophylactic, while the other has a much more narrow use - those suffering from severe Covid.
Posted by: Besoeker || 09/26/2021 06:36 || Comments || Link || E-Mail|| [283 views] Top|| File under:
Rare Solar Superstorm Could Prompt 'Internet Apocalypse' Lasting Several Months
[ET] The "black swan" event of a solar superstorm directed at earth could prompt an "internet apocalypse" across the entire globe that could last for several months, new research (pdf) has warned.

University of California Irvine assistant professor Sangeetha Abdu Jyothi presented the new research, titled "Solar Superstorms: Planning for an Internet Apocalypse," last month during the Association for Computing Machinery's annual conference for their Special Interest Group on Data Communication (SIGCOMM).

"One of the greatest dangers facing the internet with the potential for global impact is a powerful solar superstorm," Jyothi wrote in the new research paper.

"Although humans are protected from these storms by the earth's magnetic field and atmosphere, they can cause significant damage to man-made infrastructure. The scientific community is generally aware of this threat with modeling efforts and precautionary measures being taken, particularly in the context of power grids. However, the networking community has largely overlooked this risk during the design of the network topology and geo-distributed systems such as DNS and data centers," he continued.
Posted by: Besoeker || 09/26/2021 05:46 || Comments || Link || E-Mail|| [329 views] Top|| File under:
Who's in the News
30
[untagged]
6
Taliban/IEA
3
Hamas
3
Sublime Porte
2
Houthis
2
Antifa/BLM
2
Govt of Iraq
2
Hezbollah
2
Migrants/Illegal Immigrants
1
al-Shabaab (AQ)
1
Govt of Iran
1
Islamic State
1
[untagged]
1
Moslem Colonists
1
Muslim Brotherhood
1
Narcos
1
Palestinian Authority
1
PLO
1
Arab Spring
1
Govt of Sudan
1
Govt of Iran Proxies
Bookmark
E-Mail Me
The Classics
The O Club
Rantburg Store
The Bloids
The Never-ending Story
Thugburg
Gulf War I
The Way We Were
Bio
Merry-Go-Blog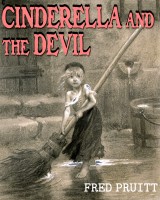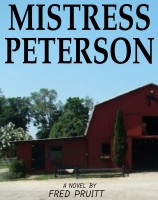 On Sale now!


A multi-volume chronology and reference guide set detailing three years of the Mexican Drug War between 2010 and 2012.

Rantburg.com and borderlandbeat.com correspondent and author Chris Covert presents his first non-fiction work detailing the drug and gang related violence in Mexico.

Chris gives us Mexican press dispatches of drug and gang war violence over three years, presented in a multi volume set intended to chronicle the death, violence and mayhem which has dominated Mexico for six years.
Click here for more information


Meet the Mods
In no particular order...


Steve White
Seafarious
Pappy
lotp
Scooter McGruder
john frum
tu3031
badanov
sherry
ryuge
GolfBravoUSMC
Bright Pebbles
trailing wife
Gloria
Fred
Besoeker
Glenmore
Frank G
3dc
Skidmark
Alaska Paul



Better than the average link...



Rantburg was assembled from recycled algorithms in the United States of America. No trees were destroyed in the production of this weblog. We did hurt some, though. Sorry.
3.223.3.251

Help keep the Burg running! Paypal: