'Shaman' charged with starting California wildfire after allegedly boiling bear urine
[NYPOST] A

Caliphornia, an impregnable bastion of the Democratic Party,

"shaman" charged with starting a wildfire that is threatening thousands of homes claimed it started by accident — while she was boiling bear urine to drink, according to local reports.

Alexandra Souverneva, 30, faces up to nine years in prison for allegedly sparking the Fawn Fire, which has destroyed 41 homes and 90 smaller structures and is threatening 2,340 others, officials have said. She has pleaded not guilty


"Wudn't me."


She is now being eyed for possibly starting other fires across the Golden State, according to the Redding Record-Searchlight.

As the fire in Shasta County raged on Wednesday, Souverneva claimed she'd been hiking and trying to get to Canada, according to documents obtained by the outlet.

She told forest officials that she was thirsty and had come across a puddle of what she believed to be bear urine — and tried to make a fire to boil it, according to documents obtained by the outlet.

She found it was "too wet for the fire to start," so she downed the water that she thought was animal urine and continued on her way, the report said.

Souverneva eventually got trapped in the brush amid the inferno and had to call the fire department to help her, according to the report.

She was asked to empty her pockets and fanny pack — which had CO2 cartridges, a cigarette lighter and an item "containing a green, leafy substance she admitted to smoking that day," according to Cal Fire officer Matt Alexander.

Workers at a nearby quarry reported seeing a woman toss two small CO2 cartridges that matched the ones found in her bag on the same day the Fawn Fire ignited, Alexander said in court documents.

On her LinkedIn, Souverneva lists "shaman" as her current occupation and indicates that she was a doctoral student at SUNY's New York College of Environmental Sciences and Forestry.

An attorney for Souverneva told her initial court hearing that she'd made statements to law enforcement that indicated a possible mental health crisis "or something to do with drug abuse."

"She is also under suspicion for starting other fires," said the attorney, who was not identified by the paper.

Alexander said in a report that "there is a high possibility she is responsible" for a fire the previous evening, too.

"It is my experience that arsonists ... will light multiple fires in a short timeframe," Alexander said, according to the paper.

At a

presser

, Shasta County District Attorney Stephanie Bridgett said Souverneva had contact with law enforcement in connection to arson "in our county and other counties as well" but did not elaborate.

Shasta County Sheriff Michael L. Johnson broke news of the arrest to angry residents who'd been displaced or had their homes destroyed, the Mercury News said.

"It is difficult to grasp when disaster like this is, apparently, not a natural disaster. But we have a suspect," Johnson told them.


Posted by: Fred || 09/28/2021 00:00 || Comments || Link || E-Mail|| [234 views] Top|| File under:
R. Kelly found guilty on all counts in sex-trafficking trial
[NYPOST] R. Kelly was found guilty Monday of sexually abusing women, boys and girls for decades — capping the '90s R&B superstar's stunning fall from grace.

The "I Believe I Can Fly" crooner, 54, was convicted on all nine counts against him, including racketeering and violations of the Mann Act, which prohibits the transport of "any woman or girl" across state lines for any "immoral purpose."

Kelly, who was wearing a blue suit and white mask, sat stone-faced next to his lawyers as the verdict was read.
Continued on Page 49
Posted by: Fred || 09/28/2021 00:00 || Comments || Link || E-Mail|| [123 views] Top|| File under:
-Great Cultural Revolution
Washington university creates segregated housing specifically for Black students
As long as it's separate but equal.


[FoxNews] Western Washington University reserves a floor for its 'Black Affinity Housing program'.

A university in Washington has created segregated housing specifically for Black students.

Western Washington University has designated the fourth floor of Alma Clark Glass Hall as housing reserved for its "Black Affinity Housing program," becoming the latest school to adopt such a program.

"The program will explore and celebrate the diversity of Black and African American people and culture, with historical and contemporary context," the program website reads, also saying that all "Western students residing in the program help foster a warm and vibrant community supporting social, personal and academic success."

"Black Affinity Housing residents, representing all diverse identities, pride themselves on fostering a sense of belonging for all residents by creating a safe environment for open, honest, and sometimes challenging dialogue," the website continues.

The university hosted a webinar in April on the subject, saying the segregated living space gives students "the opportunity to live in a shared space… with others who have a shared identity, specifically a marginalized identity."

Additionally, the university said that the Black student organizations and Black applicants to the school have called for the housing program and defended the move as "not breaking ground on something new."

The controversial program segregating student housing based on race has been adopted at some other colleges, including the University of Colorado at Boulder, Stanford University and Cornell University.

American University in Washington, D.C., announced it would be offering Black Affinity Housing after the conviction of Derek Chauvin for the murder of George Floyd.

Western Washington University did not respond to Fox News' request for comment.



Posted by: Skidmark || 09/28/2021 07:43 || Comments || Link || E-Mail|| [288 views] Top|| File under:
Shocking moment brazen thieves ransack Chicago Ulta Beauty store's shelves of designer makeup as the crime-ridden Windy City is targeted by at least THREE organized shoplifting gangs
[Daily Mail, Where America Gets Its News] Clip showed three thieves empty shelves of Christian Dior and Giorgio Armani makeup at Ulta in Chicago's Norridge neighborhood


Chicago stores in areas such as the Magnificent Mile have been targeted by shoplifting gangs stealing designer purses, beauty products and cigarettes


High-end stores such as Bottega Veneta and Burberry have been victimized by gangs stealing thousands of dollars worth of merchandise


Another gang has been captured stealing perfume from Ulta locations and have been reportedly been selling the products online at discounted prices


It is unclear if that is the same gang that was filmed targeting the Ulta in Norridge


A third two-man gang has been stealing cigarettes from Walgreens


There has been a 12 percent increase in Chicago theft according to the CPD
Posted by: Skidmark || 09/28/2021 06:06 || Comments || Link || E-Mail|| [223 views] Top|| File under:
Woke staff of woke network surprisingly un-woke about new boss
[Red State] It's an uncertain time at

MSNBC

. A new Captain is taking control of the ship after the old one was effectively ousted over accusations of sexual harassment, and it would appear that MSNBC's staffers aren't too confident in their new leader's abilities.

According to the New York Post, new MSNBC President

Rashida Jones

is being described as "buttoned-up," "young," and "lacking a creative vision" for the network. Not helping matters is the fact that Jones doesn't seem to have high-profile connections that could draw viewers to the network. This is all a huge problem, especially with

Rachel Maddow

, the network's most popular personality, eyeing the door and planning to depart in the near future.


They are getting a front row seat for the power of diversity hiring. You'd think they'd be excited. In the software business, this is called "eating your own dog food."


Jones's plan seems to be more geared toward focusing on breaking news instead of personality-driven programming, including during the prime time hours, which have staffers feeling that her inexperience is seemingly stopping her from seeing the point of prime-time shows.

"We need to embrace our brand on primetime or we are going to lose big-time," one employee said.
Posted by: M. Murcek || 09/28/2021 00:00 || Comments || Link || E-Mail|| [219 views] Top|| File under:
John Hinckley, Who Shot President Reagan, to Be Granted Unconditional Release
[NATIONALREVIEW] A federal judge has approved the unconditional release of

John Hinckley

Jr., the man who tried to assassinate President

Ronald Reagan

outside a Washington, D.C., hotel in 1981.

Hinckley, now 66, has been living outside a mental health facility for several years under court-imposed restrictions, including the oversight of his medical care and tracking of his computer passwords. The new agreement will result in his full release from supervision in June 2022.

The Justice Department agreed to a settlement but will monitor Hinckley for nine months to ensure he remains mentally stable, as he will be living on his own for the first time in about 40 years and because one of his primary doctors is set to retire and dissolve Hinckley's therapy group.

The department said it would file a motion with the court before June if it had new concerns, according to NPR.


Posted by: Fred || 09/28/2021 00:00 || Comments || Link || E-Mail|| [218 views] Top|| File under:
Africa North
Two detained former prime ministers under Algeria's longtime ex-president Abdelaziz Bouteflika were handed additional prison sentences for corruption
[PUBLISH.TWITTER]

Two detained former prime ministers under Algeria's longtime ex-president Abdelaziz Bouteflika were handed additional prison sentences on Monday for corruption, local media reported.



Ahmed Ouyahia

and

Abdelmalek Sellal

were sentenced to six and five years respectively for money laundering, wasting public money, abuse of office and "awarding contracts in violation of public procurement regulations," according to the newspapers Ennahar, Echorouk and El Hayat.

The charges related to

Hamid Melzi

, the former boss of a state firm that runs a luxury residence for government officials as well as a publicly owned hotel company.

Melzi was sentenced to five years in prison, and also faces trial for industrial espionage and "harming the national economy."

Ouyahia served four times as prime minister between 1995 and 2019, while Sellal led the government from 2014 to 2017 and managed all four of Bouteflika's election campaigns.

Bouteflika resigned in 2019 under pressure from the army, following weeks of mass protests against his bid for a fifth term in office.

He died this month aged 84 and was quietly buried without the honors accorded to his predecessors.

Following his fall, prosecutors launched a series of enquiries into businessmen close to the veteran ruler, resulting in several serving prison time for graft.

Algeria ranks 104th out of 180 countries on Transparency International's Corruption Perceptions Index.
Posted by: Fred || 09/28/2021 00:02 || Comments || Link || E-Mail|| [49 views] Top|| File under: Arab Spring
Caribbean-Latin America
At least 10 FARC dissidents killed in Colombia bombing, military says
[JPost] At least ten members of a group of FARC rebel dissidents were killed in an armed forces bombing in Colombia's southeastern jungle, the head of the military said on Monday.

Though the

Revolutionary Armed Forces of Colombia

(FARC) signed a peace accord in 2016 and most members demobilized, some former fighters reject the deal and continue to battle the government, which accuses them of illegal mining, drug production and other crimes.

The military bombing took place in a rural area of Morichal Nuevo municipality, in Guainia province, a top area for cultivation of coca, the base ingredient in cocaine.

"At this time we have, partially, the death during the course of military operations of ten bandits from this organization and an important seizure of materiel," General Luis Fernando Navarro, the head of the armed forces, said in a video.

Security sources estimate dissident groups - which sometimes compete with the National Liberation Army guerrillas and crime gangs for territory - number 2,500 fighters.
Posted by: Frank G || 09/28/2021 00:00 || Comments || Link || E-Mail|| [71 views] Top|| File under: Commies
Caucasus/Russia/Central Asia
Armed people threaten blood revenge on blogger's relatives in Chechnya
Direct Translation via Google Translate. Edited.


[KavkazUzel] Blogger Tumso Abdurakhmanov and his brother said that the

Chechen

authorities had passed a blood feud warning to their relatives in

Starye Atagi

. The armed men appeared in the village after the dispute between Tumso and the speaker of the Chechen parliament in a voice chat.

As the "Caucasian Knot" wrote in May, the Swedish Foreign Minister requested information from Russia about the involvement of the Chechen authorities in the attempt on the life of blogger Tumso Abdurakhmanov, which took place in February 2020. A court in Sweden has already recognized Ruslan Mamaev and Elmira Shapiaeva as participants in the attack; they were sentenced to ten and eight years in prison, respectively.

Continued on Page 49
Posted by: badanov || 09/28/2021 00:00 || Comments || Link || E-Mail|| [107 views] Top|| File under:
All Hell Is Breaking Loose In Energy Markets
[ZERO] By now readers are well aware that Europe is suffering from a historic gas crisis, one which according to Rabobank is now even more extreme than the US oil price shock.

And unfortunately for Europe's population, with every passing day - and to a lesser extent hedge funds such as Statar Capital which suffered a big loss in the past few days - it's only getting worse. As Bloomberg's Javier Blas notes today, both UK NBP and Dutch TTF natural gas benchmarks have closed the day at their highest ever settlement level, up ~11% on the day (to a closing price equal to more than $26 per mBtu).
Posted by: Besoeker || 09/28/2021 00:32 || Comments || Link || E-Mail|| [290 views] Top|| File under:
Three stocks soar on promise that Infrastructure bill will pass
Related quotes:

CLNE
+13.73%
▲
HYLN
+8.24%
▲

U.S. House of Representatives Speaker Nancy Pelosi has set Thursday as the date for a House vote on the $1 trillion bipartisan infrastructure bill. She has expressed confidence in it passing, and three alternative energy stocks are soaring today as a result. As of 2 p.m. EDT, XL Fleet (NYSE: XL), Hyliion Holdings (NYSE: HYLN), and Clean Energy Fuels (NASDAQ: CLNE) were moving as follows:

XL Fleet was up 10.9%.
Hyliion was up 8.7%.
Clean Energy Fuels was up 10.2%.

XL focuses on the electrification for Class 2-6 commercial fleet vehicles, which range in size from utility vehicles to medium-duty commercial trucks. Hyliion covers the larger size commercial truck fleets by providing electrified powertrains for Class 8 semi trucks. Clean Energy Fuels is working to boost the use of renewable natural gas as a transportation fuel. All three stand to gain from passage of the proposed infrastructure bill.

Posted by: Lord Garth || 09/28/2021 00:00 || Comments || Link || E-Mail|| [160 views] Top|| File under:
Home Front: Politix
Obama White House alums blast Mark Zuckerberg after Trump rally goers call to "lock him up"
[Salon] Facebook CEO Mark Zuckerberg received harsh criticism from former Obama administration officials following Donald Trump's political rally in Georgia.

When Trump complained about Zuckerberg at the rally, the crowd began chanting "lock him up."

"Well, they should be looking at that, Trump said.

Trump's comments came less than one week after a new report claimed the Facebook CEO cut a deal with Trump to avoid fact-checking political posts. In return, the Trump administration would not impose regulations on the social media behemoth.

"Facebook sold its soul and got a 'lock him up' chant in return. While doing its part to destroy democracy around the world," former Obama Deputy National Security Advisor Ben Rhodes said.

"This speech is a real indictment of the entire strategy employed by the Facebook public policy team. Years of twisting themselves into a pretzel to appease Trump only to have him through Zuck into imaginary Gitmo," former White House senior advisor Dan Pfeiffer said.

"Guess those ass-kissing sessions at the White House and letting him break Facebook's rules didn't protect you Mark," former Obama spokesperson Tommy Vietor said.
Posted by: Besoeker || 09/28/2021 03:23 || Comments || Link || E-Mail|| [239 views] Top|| File under:
Who's in the News
36
[untagged]
4
Commies
3
Migrants/Illegal Immigrants
3
Taliban/IEA
2
Antifa/BLM
2
Arab Spring
2
Islamic State
2
Devout Moslems
1
Sublime Porte
1
Narcos
1
[untagged]
1
Hezbollah
1
Palestinian Authority
1
Govt of Syria
1
Govt of Iran Proxies
1
Govt of Iran
1
Govt of Sudan
1
Tin Hat Dictators, Presidents for Life, & Kleptocrats
1
Houthis
1
Hamas
1
ISWAP
Bookmark
E-Mail Me
The Classics
The O Club
Rantburg Store
The Bloids
The Never-ending Story
Thugburg
Gulf War I
The Way We Were
Bio
Merry-Go-Blog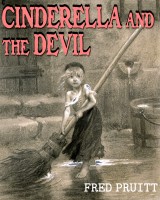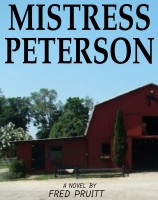 On Sale now!


A multi-volume chronology and reference guide set detailing three years of the Mexican Drug War between 2010 and 2012.

Rantburg.com and borderlandbeat.com correspondent and author Chris Covert presents his first non-fiction work detailing the drug and gang related violence in Mexico.

Chris gives us Mexican press dispatches of drug and gang war violence over three years, presented in a multi volume set intended to chronicle the death, violence and mayhem which has dominated Mexico for six years.
Click here for more information


Meet the Mods
In no particular order...


Steve White
Seafarious
Pappy
lotp
Scooter McGruder
john frum
tu3031
badanov
sherry
ryuge
GolfBravoUSMC
Bright Pebbles
trailing wife
Gloria
Fred
Besoeker
Glenmore
Frank G
3dc
Skidmark
Alaska Paul



Better than the average link...



Rantburg was assembled from recycled algorithms in the United States of America. No trees were destroyed in the production of this weblog. We did hurt some, though. Sorry.
3.236.107.249

Help keep the Burg running! Paypal: