Britain
'The day is coming when British Muslims form a state within a state'
For the past two weeks, Patrick Sookhdeo has been canvassing the opinions of Muslim clerics in Britain on the row over the cartoons featuring images of Mohammed that were first published in Denmark and then reprinted in several other European countries.

"They think they have won the debate," he says with a sigh. "They believe that the British Government has capitulated to them, because it feared the consequences if it did not.

"The cartoons, you see, have not been published in this country, and the Government has been very critical of those countries in which they were published. To many of the Islamic clerics, that's a clear victory.

"It's confirmation of what they believe to be a familiar pattern: if spokesmen for British Muslims threaten what they call 'adverse consequences' - violence to the rest of us - then the British Government will cave in. I think it is a very dangerous precedent."

Dr Sookhdeo adds that he believes that "in a decade, you will see parts of English cities which are controlled by Muslim clerics and which follow, not the common law, but aspects of Muslim sharia law.

"It is already starting to happen - and unless the Government changes the way it treats the so-called leaders of the Islamic community, it will continue."

For someone with such strong and uncompromising views, Dr Sookhdeo is a surprisingly gentle and easy-going man. He speaks with authority on Islam, as it was his first faith: he was brought up as a Muslim in Guyana, the only English colony in South America, and attended a madrassa there.

"But Islamic instruction was very different in the 1950s, when I was at school," he says. "There was no talk of suicide bombing or indeed of violence of any kind. Islam was very peaceful."

Dr Sookhdeo's family emigrated to England when he was 10. In his early twenties, when he was at university, he converted to Christianity. "I had simply seen it as the white man's religion, the religion of the colonialists and the oppressors - in a very similar way, in fact, to the way that many Muslims see Christianity today.

"Leaving Islam was not easy. According to the literal interpretation of the Koran, the punishment for apostasy is death - and it actually is punished by death in some Middle Eastern states. "It wasn't quite like that here," he says, "although it was traumatic in some ways."

Dr Sookhdeo continued to study Islam, doing a PhD at London University on the religion. He is currently director of the Institute for the Study of Islam and Christianity. He also advises the Army on security issues related to Islam.

Several years ago, Dr Sookhdeo insisted that the next wave of radical Islam in Britain would involve suicide bombings in this country. His prediction was depressingly confirmed on 7/7 last year.

So his claim that, in the next decade, the Muslim community in Britain will not be integrated into mainstream British society, but will isolate itself to a much greater extent, carries weight behind it. Dr Sookhdeo has proved his prescience.


"The Government, and Tony Blair, the Prime Minister, are fundamentally deluded about the nature of Islam," he insists. "Tony Blair unintentionally revealed his ignorance when he said, in an effort to conciliate Muslims, that he had 'read through the Koran twice' and that he kept it by his bedside.

"He thought he was saying something which showed how seriously he took Islam. But most Muslims thought it was a joke, if not an insult. Because, of course, every Muslim knows that you cannot read the Koran through from cover to cover and understand it.

The chapters are not written to be read in that way. Indeed, after the first chapter, the chapters of the Koran are ordered according to their length, not according to their content or chronology: the longest chapters are first, the shorter ones are at the end.

"You need to know which passage was revealed at what period and in what time in order to be able to understand it - you cannot simply read it from beginning to end and expect to learn anything at all.

"That is one reason why it takes so long to be able to read and understand the Koran: the meaning of any part of it depends on a knowledge of its context - a context that is not in the Koran itself."

The Prime Minister's ignorance of Islam, Dr Sookhdeo contends, is of a piece with his unsuccessful attempts to conciliate it. And it does indeed seem as if the Government's policy towards radical Islam is based on the hope that if it makes concessions to its leaders, they will reciprocate and relations between fundamentalist Muslims and Tony Blair's Government will then turn into something resembling an ecumenical prayer meeting.

Dr Sookhdeo nods in vigorous agreement with that. "Yes - and it is a very big mistake. Look at what happened in the 1990s. The security services knew about Abu Hamza and the preachers like him. They knew that London was becoming the centre for Islamic terrorists. The police knew. The Government knew. Yet nothing was done.

"The whole approach towards Muslim militants was based on appeasement. 7/7 proved that that approach does not work - yet it is still being followed. For example, there is a book, The Noble Koran: a New Rendering of its Meaning in English, which is openly available in Muslim bookshops.

"It calls for the killing of Jews and Christians, and it sets out a strategy for killing the infidels and for warfare against them. The Government has done nothing whatever to interfere with the sale of that book.

"Why not? Government ministers have promised to punish religious hatred, to criminalise the glorification of terrorism, yet they do nothing about this book, which blatantly does both."

Perhaps the explanation is just that they do not take it seriously. "I fear that is exactly the problem," says Dr Sookhdeo. "The trouble is that Tony Blair and other ministers see Islam through the prism of their own secular outlook.

They simply do not realise how seriously Muslims take their religion. Islamic clerics regard themselves as locked in mortal combat with secularism.

"For example, one of the fundamental notions of a secular society is the moral importance of freedom, of individual choice. But in Islam, choice is not allowable: there cannot be free choice about whether to choose or reject any of the fundamental aspects of the religion, because they are all divinely ordained. God has laid down the law, and man must obey.

'Islamic clerics do not believe in a society in which Islam is one religion among others in a society ruled by basically non-religious laws. They believe it must be the dominant religion - and it is their aim to achieve this.

"That is why they do not believe in integration. In 1980, the Islamic Council of Europe laid out their strategy for the future - and the fundamental rule was never dilute your presence. That is to say, do not integrate.

"Rather, concentrate Muslim presence in a particular area until you are a majority in that area, so that the institutions of the local community come to reflect Islamic structures. The education system will be Islamic, the shops will serve only halal food, there will be no advertisements showing naked or semi-naked women, and so on."

That plan, says Dr Sookhdeo, is being followed in Britain. "That is why you are seeing areas which are now almost totally Muslim. The next step will be pushing the Government to recognise sharia law for Muslim communities - which will be backed up by the claim that it is "racist" or "Islamophobic" or "violating the rights of Muslims" to deny them sharia law.

"There's already a Sharia Law Council for the UK. The Government has already started making concessions: it has changed the law so that there are sharia-compliant mortgages and sharia pensions.

"Some Muslims are now pressing to be allowed four wives: they say it is part of their religion. They claim that not being allowed four wives is a denial of their religious liberty. There are Muslim men in Britain who marry and divorce three women, then marry a fourth time - and stay married, in sharia law, to all four.

"The more fundamentalist clerics think that it is only a matter of time before they will persuade the Government to concede on the issue of sharia law. Given the Government's record of capitulating, you can see why they believe that."

Dr Sookhdeo's vision of a relentless battle between secular and Islamic Britain seems hard to reconcile with the co-operation that seems to mark the vast majority of the interactions between the two communities.

"Well, it isn't me who says Islam is at war with secularisation," he says. "That's how Islamic clerics describe the situation."

But isn't it true that most Muslims who live in theocratic states want to get out of them as quickly as possible and live in a secular country such as Britain or America? And that most Muslims who come to Britain adopt the values of a liberal, democratic, tolerant society, rather than insisting on the inflexible rules of their religion?

"You have to distinguish between ordinary Muslims and their self-appointed leaders," explains Dr Sookhdeo. "I agree that the best hope for our collective future is that the majority of Muslims who have grown up here have accepted the secular nature of the British state and society, the division between religion and politics, and the importance of allowing people to choose freely how they will live.

"But that is not how most of the clerics talk. And, more significantly, it is not how the 'community leaders' whom the Government has decided represent the Muslim community think either.

"Take, for example, Tariq Ramadan, whom the Government has appointed as an adviser because ministers think he is a 'community leader'. Ramadan sounds, in public, very moderate. But in reality, he has some very extreme views. He attacks liberal Muslims as 'Muslims without Islam'. He is affiliated to the violent and uncompromising Muslim Brotherhood.

"He calls the education in the state schools of the West 'aggression against the Islamic personality of the child'. He has said that 'the Muslim respects the laws of the country only if they do not contradict any Islamic principle'. He has added that 'compromising on principles is a sign of fear and weakness'."


So what's the answer? What should the Government be doing? "First, it should try to engage with the real Muslim majority, not with the self-appointed 'community leaders' who don't actually represent anyone: they have not been elected, and the vast majority of ordinary Muslims have nothing to do with them.

"Second, the Government should say no to faith-based schools, because they are a block to integration. There should be no compromise over education, or over English as the language of education. The policy of political multiculturalism should be reversed.

"The hope was that it would to ensure separate communities would soften at the edges and integrate. But the opposite has in fact happened: Islamic communities have hardened. There is much less integration than there was for the generation that arrived when I did. There will be much less in the future if the present trend continues.

"Finally, the Government should make it absolutely clear: we welcome diversity, we welcome different religions - but all of them have to accept the secular basis of British law and society. That is a non-negotiable condition of being here.

"If the Government does not do all of those things then I fear for the future, because Islamic communities within Britain will form a state within a state. Religion will occupy an ever-larger place in our collective political life. And, speaking as a religious man myself, I fear that outcome."
Posted by: .com || 02/20/2006 01:01 || Comments || Link || E-Mail|| [262 views] Top|| File under:
Europe
German Court Backs Terrorist Tactics
February 20, 2006: A German court ruled that a hijacked aircraft could not be shot down to prevent it from crashing into a stadium full of people. The court said that the rights of the passengers on the hijacked aircraft took priority over attempts to prevent greater loss of life in the stadium. The ruling came as Germany was organizing security for the soccer world cup. There will be a no-fly zone over the stadiums, but because of this ruling, the fighter jets patrolling the air space will not be allowed to shoot down aircraft threatening the thousands of people in a stadium. The games will be played, in twelve different stadiums, between June 9 and July 9. Germany will try to come up with another way to stop a hijacked aircraft, or seek another legal solution to the prohibition on shooting down attacking aircraft.


Do the arithmetic, Fritz
Posted by: Elmoling Cromosing3131 || 02/20/2006 15:32 || Comments || Link || E-Mail|| [239 views] Top|| File under:
Home Front: Politix
Dhimmidonks Hit Bottom, Dig, Trying to Stop Vets' Advertisements
In Minnesota the Democratic Party has undertaken a campaign to suppress two advertisements giving voice to the sentiments of Iraq war veterans and Gold Star Families who support the war. Brian Melendez is the chairman of the Minnesota Democratic Party. This past Thursday Melendez called a press conference and condemned the first of the two advertisements -- the one featuring the veterans -- as "un-American, untruthful and a lie."


Check it out - multiple links there, including to the ads the Dhimmis are so a-skeered of...




I've seen the ads. Very powerful. Ads like that get into the mainstream, look out.
Posted by: .com || 02/20/2006 02:05 || Comments || Link || E-Mail|| [243 views] Top|| File under:
International-UN-NGOs
The new 'final outcome'
Bill Clinton called them "totally outrageous" and an "appalling example" of stereotyping. He was talking about the Danish cartoons that sparked the rioting and killings throughout the Islamic world. Similarly, Sen. John Kerry was appalled by the cartoon depictions of Mohammed -- one, for example, showing the prophet in a turban shaped as a bomb. "Inflammatory images deserve our scorn," he said.

French President Jacques Chirac, likewise, urged caution in regard to upsetting anyone's apple cart, especially if it's a faith-based cart: "Anything liable to rub the wrong way the beliefs of others, particularly the religious beliefs, must be avoided."

Fighting the same rub, the Vatican said that no one has "the right" to hurt anyone's feelings when it comes to religious commentary. We can think it, declared the Vatican, but we can't say it, write it or draw it, lest some overly delicate believer might take umbrage. From the Vatican's statement on the Danish cartoon fallout: "The right to freedom of thought and expression cannot entail the right to offend the religious sentiment of believers."

Really? What if you're an agnostic Inca who thinks the tossing of virgins into the mouth of a volcano won't produce a better crop? You shouldn't say anything for fear of offending the true believers? Where's the morality in that, particularly from the virgin's point of view?

What about Dietrich Bonhoeffer, the German theologian and Lutheran pastor who became involved in a conspiracy to assassinate Adolf Hitler? An avowed pacifist, Bonhoeffer nonetheless came to believe that killing Hitler was less evil than doing nothing and watching the trains go off to Dachau and Auschwitz.

Should Bonhoeffer have done nothing, said nothing, written nothing, so as not to ruffle the religious feathers of his neighbors in Nazi-occupied Europe who obediently and piously rounded up and loaded millions of Jews, "race-mixers," gays and other "undesirables" into the trains, seeing their task as particularly pleasing to God? Should Bonhoeffer have said nothing when Lutheran theologian Paul Althaus called Hitler's rise to power "a gift and miracle from God"? Should he have muzzled himself when swastika flags began to decorate the altars of German churches?

So as not to make his fellow churchmen uneasy, should he have kept quiet when they said nothing about the arrests of Jews and the trashing of their storefronts during Kristallnacht, the "Night of the Broken Glass"?

On April 9, 1945, Bonhoeffer, at age 39, was hanged at Flossenburg concentration camp by his Nazi captors, 11 days before Allied troops liberated the camp.

Today in Denmark, armed guards protect Carsten Juste, the editor of Jyllands-Posten, the newspaper that originally published the Mohammed caricatures. His wrap up of the entire episode: "My guess is that no one will draw the Prophet Mohammed in Denmark in the next generation -- and therefore I must say with deep shame that they have won."

In New York City, former Mayor Ed Koch echoes a similar concern, noting that only a handful of major newspapers in the United States have reprinted the Danish cartoons, even though the caricatures are a key part of their front-page stories.

Washington Post executive editor Len Downie says he won't publish the cartoons because of "general good taste." The New York Times, which daily trumpets "All the News That's Fit to Print" on its front page, finds the cartoons unfit to print because they're "so easy to describe in words."

Koch sees a replay of Neville Chamberlain: "When the greatest, most important institutions in the land -- the free press -- get frightened and surrender, as the German press did under similar assault in Hitler's Germany in the 1930s, I worry about the final outcome."

At the United Nations, Secretary-General Kofi Annan has condemned the cartoons as "insensitive." Franco Frattini, the European Union's justice and security commissioner, says the EU is setting up a "media code" to encourage "sensitivity."

In France, from Chirac: "I condemn all obvious provocations which could dangerously fuel passions." And what if a woman's bare arms "fuel passions"? What if a man is viewed as offensive if he's flying a kite or humming a tune? Do we cover ourselves, muzzle ourselves, to avoid offending, to keep the peace?

At the Al-Omari mosque in Gaza, a cleric laid out the bottom line regarding the cartoons and retribution: "We will not accept less than severing the heads of those responsible."

yup. that's the problem all right.
Posted by: lotp || 02/20/2006 07:13 || Comments || Link || E-Mail|| [248 views] Top|| File under:
Terror Networks
Because They Hate
By Brigitte Gabriel
[Editor's Note: Below are selected excerpts from Brigitte Gabriel's speech delivered at the Intelligence Summit in Washington DC, Saturday February 18, 2006].

We gather here today to share information and knowledge. Intelligence is not merely cold hard data about numerical strength or armament or disposition of military forces. The most important element of intelligence has to be understanding the mindset and intention of the enemy. The West has been wallowing in a state of ignorance and denial for thirty years as Muslim extremist perpetrated evil against innocent victims in the name of Allah.


Rest at link.
Posted by: ed || 02/20/2006 06:50 || Comments || Link || E-Mail|| [254 views] Top|| File under:
Clooney Gets A Big Fat Zero


I heard on the radio on the way to work that George cLOONski got a good old fashioned "shunning" at the BAFTA awards.

I think he had about four of his Lefty moonbat crowd pullers nominated, but went home with a big bag full o fack all.

Cant find any results on the web though. Perhaps the zionists are afraid that it will be too obvious, even to the goyim?
Posted by: Admiral Allan Ackbar || 02/20/2006 06:48 || Comments || Link || E-Mail|| [234 views] Top|| File under:
When fear cows the media -- by Jeff Jacoby
THE PHOENIX is Boston's leading ''alternative" newspaper, the kind of brash, pull-no-punches weekly that might have been expected to print without hesitation the Mohammed cartoons that Islamists have been using to incite rage and riots across the Muslim world. Its willingness to push the envelope was memorably demonstrated in 2002, when it broke with most media to publish a grisly photograph of Daniel Pearl's severed head, and supplied a link on its website to the sickening video of the Wall Street Journal reporter's beheading.

But the Phoenix isn't publishing the Mohammed drawings, and in a brutally candid editorial it explained why. ''Our primary reason," the editors confessed, is ''fear of retaliation from . . . bloodthirsty Islamists who seek to impose their will on those who do not believe as they do . . . Simply stated, we are being terrorized, and . . . could not in good conscience place the men and women who work at the Phoenix and its related companies in physical jeopardy. As we feel forced, literally, to bend to maniacal pressure, this may be the darkest moment in our 40-year-publishing history."

The vast majority of US media outlets have shied away from reproducing the drawings, but to my knowledge only the Phoenix has been honest enough to admit that it is capitulating to fear. Many of the others have published high-minded editorials and columns about the importance of ''restraint" and ''sensitivity" and not giving ''offense" to Muslims. Several have claimed they wouldn't print the Danish cartoons for the same reason they wouldn't print overtly racist or anti-Semitic material. The managing editor for news of The Oregonian, for example, told her paper's ombudsman that not running the images is like avoiding the N-word -- readers don't need to see a racial slur spelled out to understand its impact. Yet a Nexis search turns up at least 14 occasions since 1999 when The Oregonian has published the N-word unfiltered. So there are times when it is appropriate to run material that some may find offensive.

Rationalizations notwithstanding, the refusal of the US media to show the images at the heart of one of the most urgent stories of the day is not about restraint and good taste. It's about fear. Editors and publishers are afraid the thugs will target them as they targeted Danny Pearl and Theo van Gogh; afraid the mob will firebomb their newsrooms as it has firebombed Danish embassies. ''We will not accept less than severing the heads of those responsible," an imam in Gaza preaches. ''Whoever insults a prophet, kill him," reads the sign carried by a demonstrator in London. Those are not figures of speech but deadly threats, and American newspapers and networks are intimidated.

Not everyone has succumbed. The Weekly Standard reproduced the 12 cartoons, and some have appeared in the Philadelphia Inquirer, the New York Sun, and even Spare Change News, a Boston biweekly sold by homeless people. But there has been nothing like the defiance shown in Europe, where some two dozen publications in 13 countries have run the cartoons, insisting that they will not allow thugs to decide what a free press can publish.

Journalists can be incredibly brave, but when it comes to covering the Arab and Muslim world, too many news organizations have knuckled under to threats. Thomas Friedman of The New York Times, a veteran foreign correspondent, admitted long ago that ''physical intimidation" by the PLO led reporters to skew their coverage of important stories or to ignore them ''out of fear." Similarly, CNN's former news executive, Jordan Eason, acknowledged after the fall of Saddam Hussein that his network had long sanitized its news from Iraq, since reporting the unvarnished truth ''would have jeopardized the lives of . . . our Baghdad staff."

Like the Nazis in the 1930s and the Soviet communists in the Cold War, the Islamofascists are emboldened by appeasement and submissiveness. Give the rampagers and book-burners a veto over artistic and editorial decisions, and you end up not with heightened sensitivity and cultural respect, but with more rampages and more books burned. You betray ideals that generations of Americans have died to defend.

And worse than that: You betray as well the dissidents and reformers within the Islamic world, the Muslim Sakharovs and Sharanskys and Havels who yearn for the free, tolerant, and democratic culture that we in the West take for granted. What they want to see from America is not appeasement and apologies and a dread of giving offense. They want to see us face down the fanatics, be unintimidated by bullies. They want to know that in the global struggle against Islamist extremism, we won't let them down.
Posted by: Steve White || 02/20/2006 00:17 || Comments || Link || E-Mail|| [506 views] Top|| File under:
Who's in the News
126
[untagged]
Bookmark
E-Mail Me
The Classics
The O Club
Rantburg Store
The Bloids
The Never-ending Story
Thugburg
Gulf War I
The Way We Were
Bio
Merry-Go-Blog
Hair Through the Ages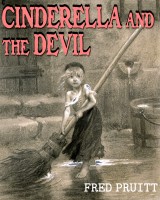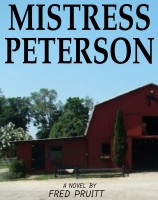 On Sale now!


A multi-volume chronology and reference guide set detailing three years of the Mexican Drug War between 2010 and 2012.

Rantburg.com and borderlandbeat.com correspondent and author Chris Covert presents his first non-fiction work detailing the drug and gang related violence in Mexico.

Chris gives us Mexican press dispatches of drug and gang war violence over three years, presented in a multi volume set intended to chronicle the death, violence and mayhem which has dominated Mexico for six years.
Click here for more information


Meet the Mods
In no particular order...


Steve White
Seafarious
Pappy
lotp
Scooter McGruder
john frum
tu3031
badanov
sherry
ryuge
GolfBravoUSMC
Bright Pebbles
trailing wife
Gloria
Fred
Besoeker
Glenmore
Frank G
3dc
Skidmark
Alaska Paul



Better than the average link...



Rantburg was assembled from recycled algorithms in the United States of America. No trees were destroyed in the production of this weblog. We did hurt some, though. Sorry.
34.200.243.114